Afghanistan
Egyptian among 19 dead in Kunar province
At least 19 militants including an Egyptian national leading the group were killed during the operations in eastern Kunar province of Afghanistan.

The Ministry of Defense of Afghanistan (MoD) said Tuesday the militants were killed during the separate operations conducted in Asmar and Dangam districts.

MoD further added that 4 militants were killed and 4 others were wounded during a separate operation conducted in center of Ghor province.

The anti-government armed militant groups have not commented regarding the reports so far.

This comes as at least 19 militants belonging to Lashkar-e-Taiba terrorist group were killed in an airstrike in eastern Kunar province of Afghanistan.

The Ministry of Interior (MoI) said Sunday the airstrike was carried out in Dangam district and at least 8 militants of the terrorist group were also wounded.

Lashkar-e-Taiba also known as Army of the Righteous, is one of the largest and most proficient of the Kashmir-focused militant groups.

Kunar is among the relatively volatile provinces in eastern Afghanistan where anti-government armed militant groups are actively operating in a number of its districts and often carry out insurgency activities.
Posted by: badanov || 11/02/2016 00:00 || Comments || Link || E-Mail|| [193 views] Top|| File under: Lashkar e-Taiba
7 die in IED attack in Parwan province
At least 7 civilians were killed in an explosion triggered by an Improvised Explosive Device (IED) in northern Parwan province of Afghanistan.

According to the local security officials, a wedding-bound vehicle struck an IED in Syed Khel district of Parwan.

The district administrative chief Ahmad Lemar Osmanyar confirmed the incident and said the civilians were on their way to a wedding party when their vehicle was targeted in roadside bomb explosion.

Osmanyar further added that an investigation is underway regarding the incident but the officials usually blame Taliban group for the IED attacks.

No group including the Taliban insurgents has so far claimed responsibility behind the incident.

Taliban insurgents and militants belonging to the other insurgent groups frequently use Improvised Explosive Device (IED) as the weapon of their choice to target the security forces but the ordinary civilians are often targeted in such attacks.

This comes as the United Nations Assistance Mission in Afghanistan released the latest civilian casualties report late last month which stated at least 3726 civilians were killed or wounded between January and June of this year.

The UN mission said the civilian casualties in the country has reached to a record number since counting began in 2009, with 5,166 civilians recorded killed or maimed in just the first six months of this year, of whom almost one-third were children.

The total civilian casualty figure recorded by the UN between 1 January 2009 and 30 June 2016 has risen to 63,934, including 22,941 deaths and 40,993 injured.

According to the UN mission, the anti-government elements remain responsible for 60 percent of the civilian casualties with ground engagements continuing to cause the highest number of civilian casualties, followed by complex and suicide attacks and improved explosive devices (IEDs).
Posted by: badanov || 11/02/2016 00:00 || Comments || Link || E-Mail|| [188 views] Top|| File under: Taliban
ISIS commander detained in Nangarhar province
A group commander of the loyalists of the Islamic State of Iraq and Syria (ISIS) terrorist group was arrested during an operation in eastern Nangarhar province of Afghanistan.

The ISIS commander, Sefatullah, was arrested by the counter-terrorism forces of the Ministry of Interior of Afghanistan.

Sefatullah is said to be originally hailing from the Laghman province and was involved in major terrorist activities in eastern Nangarhar province.

According to the security officials, Sefatullah was arrested from Deh Bala district of Nangarhar where he was also acting as the shadow judge of the terror group in the area.

The loyalists of the terror group have not commented regarding the report so far.

The Afghan and foreign forces based in the country are regularly targeting the loyalists of the terror group in eastern Nanangarhar province and other parts of the country as the terror group attempts to expand foothold.

The Deputy House Speaker of the Lower House of the Parliament, Wolesi Jirga, Zahir Qadir, earlier warned that the loyalists of the Islamic State of Iraq and Syria (ISIS) terrorist group will establish the Khurasan Caliphate if they managed to seize Tora Bora.

The top US commander in Afghanistan General John Nicholson also said earlier that the loyalists of the terrorist group are attempting to establish a caliphate inside Afghanistan.
Posted by: badanov || 11/02/2016 00:00 || Comments || Link || E-Mail|| [168 views] Top|| File under: Islamic State
Operation Launched in Uruzgan to Repel Taliban Advance
Ministry of Defense (MoD) on Tuesday said that a large-scale military operation is underway in Uruzgan to repel insurgents' attacks on some key areas.

The operation started following reports of a Taliban takeover of a number of army check points in Chora district of the province.

Meanwhile, a number of sources have said that at least 41 army soldiers had surrendered to the Taliban along with their weapons, but the Ministry of Defense (MoD) has said that the credibility of such reports needs to be verified.

Soldiers deployed in Dehrawood and Charchenoi districts of Uruzgan have warned over a possible siege of their military units. They have also complained about the lack of ammunition.

"Problems exist, there are attacks by the enemy, but our forces are continuing their mission over there," a defense ministry spokesman Dawlat Waziri said.

"Chora district is now under siege, Trenkot center of Uruzgan is also under siege, our humble request from the ministry of defense is that do you want the Taliban to capture Chora ... so act now before they infiltrate into the area," said senator Hanif Hanafi.

In addition to this, members of parliament from Uruzgan have said that the scale of threats in the province is much bigger than the statistics presented by the security officials.

"Fatalities among our soldiers in Kandahar, Nangarhar and Uruzgan is a very concerning issue to the entire people of Afghanistan," said first deputy of senate Farhad Sakhi.

Similar reports surfaced in the media in the past about the surrendering of army officers to the Taliban. But one of the complaints lodged against government regarding these issues is that the government, despite making commitments to investigate the issues, never shared the outcome of these investigations with the people.
Posted by: badanov || 11/02/2016 00:00 || Comments || Link || E-Mail|| [181 views] Top|| File under: Taliban
Africa Horn
Roadside bomb explosions targets AU troops in Mahaday
Deadly roadside bomb blast has ripped through convoy of African Union mission in Somalia (AMISOM) troops travelling in west of Mahaday town in Middle Shabelle region, witness said. Tuesday's explosion hit the AMISOM armored personnel carrier in Elbaraf area as it was on its way to the camp, a witness told Shabelle Media.

The explosion was claimed by Al Shabaab, who are battling with African Union forces and Somalia National Army troops in the war-ravaged country. The group also said that the bomb explosion had burned down of the vehicles carrying the peacekeepers.

No word was available from the officials of AMISOM over the attack.
Posted by: Steve White || 11/02/2016 00:00 || Comments || Link || E-Mail|| [175 views] Top|| File under: al-Shabaab
Africa Subsaharan
9 killed in car bomb blast at checkpoint in northern Nigeria
[Ynet] A

boom-mobile

targeting a military checkpoint on a road leading to Nigeria's northeastern city of Maiduguri went kaboom! Tuesday, killing all nine people in the vehicle, police and witnesses said.

It was unclear if any soldiers were hurt in the attack, which was blamed on Boko Haram
... not to be confused with Procol Harum, Harum Scarum, possibly to be confused with Helter Skelter. The Nigerian version of al-Qaeda and the Taliban rolled together and flavored with a smigeon of distinctly Subsaharan ignorance and brutality...


Death Eater

s.
Posted by: trailing wife || 11/02/2016 00:00 || Comments || Link || E-Mail|| [177 views] Top|| File under: Boko Haram
Europe
Armed migrants fight running battles in Paris
[Express] A MIGRANT turf war erupted into violence on the streets of one of Paris' trendiest neighbourhoods early this morning as asylum seekers beat each other to a pulp with wooden clubs.

The blood-curdling brawl erupted just yards from the Stalingrad Metro station, where a squalid migrant camp has popped up following the demolition of the Jungle. Asylum seekers wearing hooded tops wielded makeshift clubs fashioned from lengths of wood which they used to bludgeon each other as horrified pedestrians looked on.

It was not immediately clear what sparked the early morning fight, but rival gangs of people smugglers have previously been involved in violent brawls in Calais. And despite the horrific brawl, a pro-migrant rally is apparently being organised to take place at the camp at 6pm tonight.

The once peaceful neighbourhood, in Paris' 10th Arrondissement, used to be a popular area with tourists, boasting a lively nightlife scene bustling with restaurants and bars. But worried residents have revealed how it has become a no go zone in recent weeks following the establishment of the refugee camp, which has brought squalor and violence.

Thousands of migrants – mostly from Sudan, Libya, Afghanistan, and Eritrea – have pitched tents under the Metro station after the demolition of the Jungle hampered their attempts to reach Britain. French police have tried and failed on many occasions to clear the squalid squat, but asylum seekers simply keep on returning and reestablishing it.

There are now nore than 2,500 migrants pitching up in the makeshift camp, with locals saying the eyesore is ruining their businesses and making life a "living hell". Residents in the once popular district say that the squatters are now becoming increasingly violent and dangerous, with increased reports of muggings.

Faisal, a shopkeeper, told the French daily Le Figaro that Stalingrad locals are living in fear, threatening the future of his business. He said: "The stench of urine, faeces, and rubbish has made Stalingrad an insalubrious place to live. The place is dead – no-one wants to come here anymore. People are afraid to go out and lock themselves in.

"I'm making less than €60 (£53) a day. A few more weeks like this and I'll go bust!

"French people have been kind to them. I know they're desperate, but the least they can do is respect the law and try and integrate into French society."

Jeanne, another Stalingrad resident, told Le Figaro the migrants had become increasingly violent towards locals. She said: "Brazen migrants are snatching jewellery and handbags off passers-by – they're even stealing bread. I've seen them beat people up too."

Police have raided the camp some 30 times in the past year, and on Monday French president François Hollande vowed to close the camp for good. But within 24 hours of a police operation to move migrants on tents had sprung up again, showing the uphill battle authorities in the French capital face to shut down such illegal encampments.

Overnight fires broke out in many parts of the camp destroying shacks and makeshift shops along the camps main street. Many migrants have left by coach to be relocated at centres across France.

Marie, who lives right next to the makeshift camp, told Le Figaro: "Life here has become unbearable. More than 2,500 squatters were evacuated in September, and now, less than two months later, they're back. And now that the 'Jungle' camp has been closed, things are about to get even worse."

Another local, Monique, said that she was at "a loss for words" and "utterly distraught" over the situation. She said: "The streets are littered with rubbish and faeces. We can hear blood-curdling screams coming from the camp in the middle of the night.
Posted by: Steve White || 11/02/2016 08:43 || Comments || Link || E-Mail|| [445 views] Top|| File under: Moslem Colonists
German Streets Descend into Lawlessness
[GatestoneInstitute] "We are losing control of the streets."


Key points fleshed out in the article with many examples:

During the first six months of 2016, migrants colonists committed 142,500 crimes, according to the Federal Criminal Police Office. This is equivalent to 780 crimes committed by migrants colonists every day, an increase of nearly 40% over 2015. The data includes only those crimes in which a suspect has been caught.


Thousands of migrants colonists who entered the country as "asylum seekers" or "refugees" have gone missing. They are, presumably, economic migrants colonists who entered Germany on false pretenses. Many are thought to be engaging in robbery and criminal violence.


Local police in many parts of the country admit that they are stretched to the limit and are unable to maintain law and order.


"Drug trafficking takes place right before our eyes. If we intervene, we are threatened, spat on, insulted. Sometimes someone whips out a knife. They are always the same people. They are ruthless, fearless and have no problems with robbing even the elderly." -- Private security guard.


According to Freddi Lohse of the German Police Union in Hamburg, many migrant offenders view the leniency of the German justice system as a green light to continue delinquent behavior. "They are used to tougher consequences in their home countries," he said. "They have no respect for us."


"It cannot be that offenders continue to fill the police files, hurt us physically, insult us, whatever, and there are no consequences. Many cases are closed or offenders are released on probation or whatever. Yes, what is happening in the courts today is a joke." -- Tania Kambouri, German police officer.



It seems safe to assume that the rest of Europe is experiencing similar excitements, about which they are similarly mum.
Posted by: trailing wife || 11/02/2016 01:55 || Comments || Link || E-Mail|| [809 views] Top|| File under: Moslem Colonists
India-Pakistan
19 die in latest Kashmir border incident
SRINAGAR, KASHMIR : India and Pakistan on Tuesday tallied at least 19 deaths in recent firing across their disputed border in Kashmir, where the nuclear-armed neighbours are engaging in increasingly intense artillery duels.

Tension over the Himalayan region has run high since a September cross-border raid on an army base killed 19 Indian soldiers, prompting what New Delhi called retaliatory "surgical strikes" against Islamist militants in Pakistan.

Each accuses the other of repeatedly violating a 2003 ceasefire. On the diplomatic front, already chilly relations have gone into the deep freeze following recent tit-for-tat expulsions of diplomats.

Both sides also dispute each other's version of events that come against the backdrop of heightened tension in Indian-ruled Kashmir after security forces killed a separatist field commander in July.

Pakistan officials said at least four people were killed and five injured in its part of Kashmir on Monday, as the arch-rivals exchanged heavy fire concentrated in Pakistan's Nakyal sector along the Line of Control.

"It appears as if a full blown war is going on between India and Pakistan," said Mohammad Saeed, a resident of the village of Mohra in the region.

"Please have mercy and stop it," he said, speaking to Reuters by telephone amid the sound of gunshots.

Six people were killed and 10 injured in Nakyal and the adjacent Tatta Pani sector last Friday and Saturday, Pakistan has said.

On the Indian side of the Line of Control, seven people - including three women and two children - were killed on Tuesday, in Pakistani shelling along the Ramgarh sector in Jammu and Kashmir, a senior police officer told Reuters.

On Monday, an Indian soldier and a civilian were killed along the line of control in Kashmir in the Rajouri sector on the Line of Control, an Indian army spokesman said.

The increasing cross-border firing is raising fears that military escalation could trigger a potentially devastating nuclear exchange over Kashmir, the bone of contention that has sparked two of the three wars between India and Pakistan since partition and independence from Britain in 1947.
Posted by: badanov || 11/02/2016 00:00 || Comments || Link || E-Mail|| [203 views] Top|| File under: Govt of Pakistan
Iraq
The Beatings Will Continue: Iraqi Edition


4 die in IED blast in Kirkuk

(IraqiNews.com) Kirkuk – Thirteen civilians were either killed or wounded in an IED, while fleeing from the Islamic State-held regions, southwest of Kirkuk, Al Sumaria News reported on Tuesday.

Al Sumaria News stated, "The families targeted by the bomb at Riyadh-Rashad road were leaving their residences at Hawijah (55 km from southwest Kirkuk)," pointing out that, "Four persons were killed and nine others were wounded due to the explosion."

"IED attacks are taking place on a daily basis, to target civilians while escaping from the ISIS-held areas," Al Sumaria added.

Hawijah, al-Rashad, al-Riyadh, al-Abbasi and Zab and other areas southwest of Kirkuk were under the ISIS control since June 2014, while more than 150,000 civilians fled to Kirkuk since then.

The United Nations estimated that more than 3 million Iraqis have been internally displaced since the start of the US-led coalition and Iraqi government's military conflict with the self-proclaimed Islamic State group in 2014.

Iraqi forces, US forces and Shia militias are currently carrying out a major battle to free the city of Mosul from the ISIS hold, claiming remarkable victories against the group since the start of operations.

ISIS evacuates casualties from Mosul hospitals

(IraqiNews.com) Mosul – The self-proclaimed Islamic State began Tuesday to evacuate its wounded militants from hospitals of Mosul, taking them to an unknown destination, local sources told Alsumaria news.

"Buses carried tens of wounded Daesh fighters overnight from hospitals to unknown destinations," said the source who asked to remain anonymous. The source speculated that those destinations could either be inside Mosul or on the way of the Syrian city of Raqqa, a major IS stronghold.

The extremist, militant group also carried medical equipment along with its injured personnel, according to the source who said that the group was possibly seeking to set up field hospitals at its strongholds.

An Iraqi government security operation, codenamed "We Are Coming, Nineveh", has entered its 16th day in a row to liberate the governorate from IS. On Monday, forces advanced to the left coast of Mosul on three axes, with IS coincidently ceasing to refer to Mosul as the capital of its proclaimed "Caliphate" and closing down its secret prisons and largest camps in Ghazlani.

More civilians forced into Mosul as human shields

[AlArabiya] The UN said Tuesday it had received more reports of ISIS militants forcing thousands of civilians into Mosul, possibly to be used as human shields against advancing Iraqi troops.

The militants also reportedly killed another 40 former Iraqi Security Force (ISF) members before dumping their bodies in the river, UN rights office spokeswoman Ravina Shamdasani told reporters in Geneva.

The rights office has listed numerous ISIS atrocities, including tens of thousands of forced relocations and hundreds of executions, allegedly committed in and around Mosul since a government operation to retake the northern city began last month.

Some of the allegations have been termed "preliminary" and needing more investigation.

Asked about the credibility of the fresh reports, Shamdasani said: "This is raw information. It hasn't gone through our usual verification processes," while stressing that rights office sources were "reliable."

In the early hours of Monday, ISIS fighters "brought dozens of long trucks and mini-buses to Hamam al-Alil City, south of Mosul, in an attempt to forcibly transfer some 25,000 civilians towards locations in and around Mosul," the rights office said in a statement.

Most of the vehicles were prevented from reaching Mosul because of coalition aircraft patrolling the area, the statement added.

Shamdasani said there was "a pattern" of the militants surrounding their offices and bases with civilians.

"That seems to support the assertion that they are planning to use these people as human shields as well as to make sure that the area is heavily populated with civilians to frustrate a military operation against them," she added.

Separately on Saturday, 40 ex-ISF officers "were killed and their bodies thrown in the Tigris River," after being kidnapped by ISIS earlier in the week, Shamdasani further said.

That brings to 296 the number of former Iraqi security officers killed by ISIS since last Tuesday, according to the UN.

The UN made its statements after Iraq's special forces entered the outskirts of Mosul on Tuesday and were advancing toward its more urban center despite fierce resistance by ISIS militants who hold the city, an Iraqi general said.
Posted by: badanov || 11/02/2016 00:00 || Comments || Link || E-Mail|| [209 views] Top|| File under: Islamic State
Russian oil company employees freed in Basra
(IraqiNews.com) Basra – Two Iraqi engineers were freed, hours after they were kidnapped near an oil field west of Qurna, the security committee at Basra Provincial Council stated on Monday.

Head of the Security Committee Jabbar al-Saedi said, "On Sunday, security forces received information indicating that two engineers working for the Russian oil company Lukoil were kidnapped, and the perpetrators of the incident are still unknown."

"The security forces managed to free them after cordoning off a nearby neighborhood," Saedi explained. "The rescue troops discovered an Iraqi broker held captive by the kidnappers at the same location and set him free in process," he added.

Despite a relative stability in its security situation, Basra had witnessed a spike in armed tribal tensions, murders, kidnappings, armed robberies and carjacking during the first half of 2015. The situation, however, improved slightly early 2016 with a security operation resulting in the arrest of thousands of convicts within a few months.
Posted by: badanov || 11/02/2016 00:00 || Comments || Link || E-Mail|| [222 views] Top|| File under:
Mosul Offensive News


Iraqi army captures 2 village near eastern Mosul

(IraqiNews.com) Nineveh – The army's 9th brigade announced on Tuesday liberating two villages, in eastern Mosul, from the control of the Islamic State, while emphasized that its forces continue advancing toward al-Hayy al-Arabi area, in the center of the city.

Deputy-Commander of the army's 9th brigade, Brigadier General Nouman Khalifa, said in a statement, "Troops of the 35th and 36th regiments of the army's 9th brigade managed, at noon today, to liberate the villages of Khowaytela and Shahrazad in Bartella area, in eastern Mosul, from the ISIS control."

"Security forces are advancing toward al-Hayy al-Arabi area in central Mosul," Khalifa added.

Yesterday, media officials with the Ministry of Defense announced, that the joint security forces are advancing toward the east coast of the city of Mosul from three axes.

Security force capture state TV facility in Mosul

(IraqiNews.com) Mosul – Iraqi security forces liberated on Tuesday the state-run Iraq Media Network's office in the city of Mosul from the self-proclaimed Islamic State extremist group, state TV has announced in breaking news.

"Anti-terrorism forces have entered the city's first districts, liberated the Iraq Media Network's building in the east side of Mosul, capital of Nineveh Governorate, and raised the Iraqi flag above," the report said.

An operation by Iraqi security forces, codenamed "We Are Coming Nineveh", has entered its 16th day to liberate the governorate, IS's last stronghold in the country. The campaign reached the east side on Monday, with IS abolishing reference to Mosul as the capital of its proclaimed "Caliphate" and evacuating its camps and secret prisons in the Ghazlani, besides taking out its wounded fighters from the city's hospitals to an unknown destination.

In a related context, Abdel Karim al-Kilani, media advisor to the Nineveh governorate council, said Islamic State militants are holding 100 former security officers captives inside an ancient church in Babd al-Bid in central Mosul. He suggested that the group holds the captives for fear of a popular uprising against its fighters as Iraqi forces continue to successfully advance towards the province's capital.

ISIS Top Dawg bites the Big One in Mosul

(IraqiNews.com) Nineveh – Iraqi media outlets reported on Tuesday that the ISIS Operations Official was killed in the west side of the city of Mosul.

Al Sumaria News stated, "The ISIS Operations Official, Abu Yakoub, was killed along with one of his aides, in clashes with Iraqi joint forces at al-Shallalat district, which the security forces invaded on Tuesday."

"An unprecedented state of chaos is prevailing at the west side of Mosul due to the advance of large vehicles equipped with heavy weapons towards the east side," Al Sumaria added.

Earlier today, Iraq's state TV said, that Iraqi forces stormed into al-Shallalat district, north of Mosul, and also liberated al-Samah district, west of Mosul, while the Anti-Terrorism forces freed the state TV office in Mosul from the ISIS fighters.

Iraqi government forces, Shia paramilitary troops and Kurdish Peshmerga forces, all supported by a US-led coalition, have been carrying out a major offensive in Mosul, the last Islamic State stronghold in Iraq.

Iraqi troops continue to advance towards Mosul

(IraqiNews.com) Nineveh – Joint Operations Command announced on Tuesday, that the troops of the army's 9th brigade are advancing toward the areas near the west side of Mosul, while praising the victories achieved by the Federal Police forces and Nineveh Operations Command in the southern battle front.

Spokesman for the Joint Operations Command, Brigadier General Yahya Rasoul, said during a press conference at the Joint Operations Command's headquarters in Makhmur district, "Our heroes are achieving notable victories, and the army's 9th brigade started to advance toward the areas of the west side of Mosul."

"The heroes of the army's 16th brigade are advancing toward their targets in the west side," Rasoul explained.

Rasoul also praised the victories achieved by Nineveh Operations Command in the southern axis, in coordination with the Federal Police forces that liberated al-Shura area, one of ISIS important strongholds.

Iraqi kops to deploy once Mosul is captured

(IraqiNews.com) Nineveh – Iraqi Ministry of Interior announced on Tuesday preparing police regiments to control the liberated areas in the city of Mosul, while emphasized reopening police stations and Civil Defense centers in the liberated areas of the city.

Spokesman for the Ministry of Interior, Brigadier General Saad Moen, said in a statement, "The Ministry of Interior will handle the responsibility of the liberated areas in Mosul," adding that, "The police forces reopened the police stations of Qayyarah, Shura and Hamam al-Alil, Hamdaniyah and Bartella."

"The police regiments were prepared to control the liberated areas in the city of Mosul, especially the west coast of the city," Moen added. "Civil defense centers also started to operate in the liberated areas," Moen explained.

Moen also revealed that the Ministry of Interior is providing humanitarian aid to civilians in the liberated areas, while the Federal Police forces achieved notable victories and liberate 65 villages for far.

More from al-Manar
Members of the Iraqi army's elite forces, the Counter-Terrorism Service (CTS), have recaptured a village and a television station on the edge of Mosul, in their latest push to liberate the northern city from the grip of ISIL terrorists.

"We finished clearing Gogjali and took control of the Mosul television station building," Staff Lieutenant General Abdelwahab al-Saadi said on Tuesday.

Major General Sami al-Aridi also confirmed the recapture of the TV station in Mosul, located in an eastern district of the city.

He noted that the advance on Mosul came after heavy fighting near the state TV building as Iraqi forces tried to push into more urban areas of the city.

The TV station is the first important building in Mosul that has been retaken by Iraqi troops since the beginning of the liberation operation.

Also on Tuesday, a CTS commander stressed that the "true liberation" of the contested city had begun, with Iraqi troops being stationed at the edge of Mosul.

"Our final goal is arriving in Mosul and liberating the city," Staff General Taleb Sheghati al-Kenani told the Iraqiya state television from Gogjali.

Turkey deploys tanks to frontier with Iraq
Additionally on Tuesday, unnamed Turkish military sources said the army had started deploying tanks and other armored vehicles to the Silopi area of Sirnak province, situated close to the border with Iraq.

Photos provided by the sources showed a long column of vehicles, including tanks, tank rescue vehicles and construction vehicles in single file on a dual carriageway.

Last week, Iraq's Hashd al-Shaabi, also known as the Popular Mobilization Units, announced that its members had begun operations aimed at cutting supply routes between the Iraqi city of Mosul and the Syrian city of Raqqah by freeing Tal Afar, home to a sizeable ethnic Turkmen population.

However, President Recep Tayyip Erdogan warned that his country was seeking to reinforce its troops in Tal Afar and vowed a "different response" if the Iraqi forces allegedly "cause terror" there.

Meanwhile, Turkish Defense Minister Fikri Isik said that the deployment is related to the developments in Iraq,

Turkey has "no obligation" to wait behind its frontiers and will take necessary measures if forces from the outlawed Kurdistan Workers' Party (PKK) take a foothold in Iraq's Sinjar, he added.

Yet again more from al-Manar
Elite Iraqi forces were poised Tuesday for a first push into Mosul, after the prime minister warned terrorist groups who hold the city have no choice but to surrender or die.

Forces from Iraq's Counter-Terrorism Service (CTS) were fighting the so-called 'Islamic State of Iraq and the Levant' (ISIL) in Gogjali, a village on the eastern edge of Mosul that they reached on Monday.

Prime Minister Haider al-Abadi appeared on state television on Monday wearing camouflage uniform.

"We will close in on (ISIL) from every place," he said.

"They don't have an exit, they don't have an escape, they can only surrender — they can die or they can surrender."

For the time being, the terrorists do have an escape route — to the west towards ISIL-controlled territory in neighboring Syria.

Paramilitary forces from the Popular Mobilization Forces have been advancing north in a bid to cut it but they still have some way to go.

They are not directly headed for Mosul, instead setting their sights on the town of Tal Afar which commands the city's western approaches.

The PMF said on Monday that they had retaken a series of villages during their advance and surrounded others.

On the northern and eastern sides of Mosul, peshmerga forces from the autonomous Kurdish region have taken a series of villages and towns and consolidated their positions.

To the south, federal forces, backed by coalition artillery units stationed in the main staging base of Qayyarah, have been pushing north.

They have the most ground to cover and are still some distance from the southern limits of Mosul.

The initial shaping phase of the operation, during which dozens of villages and several towns have already been retaken from ISIL, is still under way.

Once it is over, Iraqi forces are expected to besiege Mosul, try to open safe corridors for the million-plus civilians still believed to be inside, and then enter the city to take on die-hard terrorists in street battles.

ISIL has been losing ground steadily in Iraq since 2015 and the outcome of the Mosul battle is in little doubt, but commanders have warned it could last months.

More from Asharq Al-Awsat
Iraqi troops entered the outskirts of Mosul on Tuesday taking the state television building and advancing despite fierce resistance by ISIS militants who hold the city, an Iraqi general said.

In over two years, this was the first time Iraqi forces have set foot in the city, Iraq's second largest, as the two-week campaign to recapture the jihadists' last main bastion in Iraq entered a new phase of urban warfare.

Artillery and air strikes pounded the city, still home to 1.5 million people, and residents of the eastern neighborhood of al-Quds said the ultra-hardline Sunni militants had resorted to street fighting to try to hold the army back.

Soldiers of the elite Counter Terrorism Service (CST) also stormed into the state television station in Mosul on Tuesday, the first capture of an important building in the ISIS-held city since the start of the offensive about two weeks ago, the force commander, Lieutenant-General Talib Shaghati, said.

"This is a good sign for the people of Mosul because the battle to liberate Mosul has effectively begun," Shaghati said.

Iraqi troops, security forces, Shi'ite militias and Kurdish Peshmerga have been advancing on several fronts towards Mosul, backed by U.S.-led troops and air forces. Special forces units sweeping in from the east have made fastest progress.

"We are currently fighting battles on the eastern outskirts of Mosul," CTS Lieutenant-General Abdul Wahab al-Saidi said. "The pressure is on all sides of the city to facilitate entry to the city Centre."

He said CTS forces had cleared ISIS fighters from most of the eastern district of Kokjali, a neighborhood inside Mosul's city limits close to al-Quds, on Tuesday, "so now we are inside the district of Mosul".

"The special forces have stormed in," Maj. Gen. Sami al-Aridi of the Iraqi special forces said. "Daesh is fighting back and have set up concrete blast walls to block off the Karama neighborhood and our troops' advance," he said, using the Arabic acronym for the ISIS group. Bombs have been laid along the road into the city, he added.

Inside the village, white flags still hung from some buildings, put up a day earlier by residents eager to show they wouldn't resist the Iraqi forces' advance.

Reuters reported residents speaking by telephone of heavy clashes since dawn and "deafening and frightening" explosions.

"We can see Daesh fighters firing towards the Iraqi forces and moving in cars between the alleys of the neighborhood. It's street fighting."

Prime Minister Haider al-Abadi said on Monday that Iraqi forces were trying to close off all escape routes for the several thousand ISIS fighters inside Mosul.

"God willing, we will chop off the snake's head," Abadi, wearing military fatigues, told state television. "They have no escape, they either die or surrender."

Commanders have warned that the fight for Mosul, which could be the toughest of the decade-long turmoil since the U.S. invasion which overthrew Saddam Hussein in 2003, is likely to last for months.

The U.S. military estimates IS has 3,000-5,000 fighters in Mosul and another 1,500-2,500 in its outer defensive belt. The total includes about 1,000 foreign fighters. They stand against an anti-ISIS force that including army units, militarized police, special forces and Kurdish fighters totals over 40,000 men.

The United Nations has said the Mosul offensive could also trigger a humanitarian crisis and a possible refugee exodus if the civilians inside in Mosul seek to escape, with up to 1 million people fleeing in a worst-case scenario.

The International Organization for Migration said that nearly 18,000 people have been displaced since the start of the campaign on Oct. 17, excluding thousands of villagers who were forced back into Mosul by retreating jihadists who used them as human shields.

U.N. human rights spokeswoman Ravina Shamdasani said ISIS fighters tried to force another 25,000 civilians from a town south of Mosul back towards the city on Monday. Most of the trucks carrying them turned back under pressure from patrolling aircraft, she said.

Yet again more from Asharq Al-Awsat
Kirkuk – Iraqi military officers gave conflicting statements on Monday on the battle of Mosul as one confirmed the Iraqi forces entered the city, while the other denied.

Iraqi troops entered the Karama district of the ISIS stronghold of Mosul on Monday, their first advance into the city itself after two weeks of fighting in the surrounding area to dislodge the militants, an officer said.

Commander of U.S.-trained Counter Terrorism Service told Reuters that forces entered the left neighborhood of Mosul and are close to the city center.

"They have entered Mosul. They are fighting now in al-Karama district," the commander said.

Yet, Lieutenant General Abdul Wahhab al-Saidi denied that troops had entered Karama, but he did say that they were moving on Kukjali, an industrial zone west of Bazwaya that lies about 1km from Mosul's municipal boundary.

The counter-terrorism unit resumed the offensive on the eastern front on Monday. It had paused its advance last week after it made gains quicker than forces on other fronts, to allow them to close the gap and get nearer to the city.

According to a military statement: "The operation to liberate the left bank of Mosul has started," with the participation of units of the army's ninth armored division, third platoon, and 16th infantry troop.

Counter Terrorism forces were under attack as they advanced toward the Christian town of Bartella. A warplane targeted a site suspected to belong to ISIS and used by terrorists to launch missiles, and a Humvees motorcade targeted an industrial area controlled by extremists.

Meanwhile, Iraqi Federal Police (IFP) and Iraqi rapid intervention forces with air and ground support from the international coalition, stationed in Qayyara military airbase south of Mosul, advanced towards the north. In addition, federal police continue to clear the town of Shura of ISIS militants after its liberation.

Popular Mobilization Forces (PMF), Iran-supported, began a new front at the west axis. PMF's operations do not aim to head towards Mosul directly, but towards Shiite-majority town of Tal Afar, west of Mosul. That would cut off any chance for the extremists to retreat their positioning to Syria or receive reinforcements.

Meanwhile, a spokesman for the Iraqi Joint Special Operations Command, Yahya Rasoolal-Zubaidi told Asharq Al-Awsat newspaper that the ninth division and counter terrorism are 2 km away from the center of Mosul. He added that the forces are stationed on the bank of Tigris river and awaits orders to enter the city.

Iraqi security forces, Kurdish Peshmerga fighters, Counter Terrorism Forces, and about 10,000 tribe fighters started the offensive, with air and ground support from the U.S.-led coalition against ISIS in Mosul.

Iraqi Prime Minister Haidar al-Abadi assigned the west of Mosul, particularly the strategic town of Tal Afar, to the PMF to cut any reinforcements and prevent militants from escaping toward Syria.
Posted by: badanov || 11/02/2016 00:00 || Comments || Link || E-Mail|| [181 views] Top|| File under: Islamic State
Israel-Palestine-Jordan
Palestinian woman caught with knife in Hebron, says she planned attack
[IsraelTimes] A woman was placed in durance vile
Youse'll never take me alive coppers!... [BANG!]... Ow!... I quit!
Tuesday carrying two concealed knives near in the Tomb of the Patriarchs in Hebron.

Police spokeswoman Luba Samri said that the woman, in her 30s, approached a checkpoint near the site, where her behavior raised the suspicions of the Border Police.

When police searched her bag they found two knives hidden inside. They arrested the woman, who allegedly admitted that she planned to carry out a terror attack.

She was transferred to security forces for questioning, police said.

The shrine, revered as the final resting place of the Biblical patriarchs and matriarchs, is also revered by

Moslem

s as the Ibrahimi Mosque.
Posted by: trailing wife || 11/02/2016 00:00 || Comments || Link || E-Mail|| [184 views] Top|| File under: Hamas
IDF arrests PA gunman's brother, revokes family's work permits
[IsraelTimes] Small-scale

festivities

break out in Qabatiya during raid on home of Paleostinian policeman who shot Israeli soldiers on Monday

The brother of a Paleostinian security services officer who shot at a group of Israeli soldiers, wounding three, at a checkpoint outside Ramallah Monday, was tossed in the calaboose
Please don't kill me!
in the northern West Bank as part of a series of early-morning raids Tuesday, the army said. In addition, Israeli soldiers revoked the work permits belonging to family members of the gunman, Muhammad Turkman, at the family's home in Qabatiya, south of Jenin, the Israel Defense Forces said.

On Monday evening, Turkman approached the Focus checkpoint, near Ramallah, and opened fire with an AK-47 assault rifle at the troops stationed there. One soldier was seriously

maimed

in the attack -- his condition was later upgraded to "moderate" -- while two others sustained light injuries from shrapnel, according to medical authorities.

In Turkman's home village of Qabatiya, small-scale

festivities

broke out between local residents and Israeli forces during the early Tuesday morning raid to arrest the gunman's brother, who was identified by official Paleostinian Authority media as Muhannad Turkman, 23. Photos of the scene, posted on social media, showed rocks and cinderblocks scattered along the road in the Paleostinian village, as well as a fire raging in the middle of the street. According to an army spokesperson, Molotov cocktails were thrown at the troops, although she said that type of clash was "not out of the ordinary."

There were no serious injuries reported on either side.

A larger skirmish also broke out in the Deheisheh refugee camp, near Bethlehem, between local residents and a joint IDF-Border Police contingent on Monday night, with approximately 30 Paleostinians throwing rocks and improvised

bomb

s at the troops, the army said. The Israeli force responded with non-lethal riot dispersal means, including flash-bang grenades, an IDF spokesperson said. There, too, no serious injuries were reported.

In the West Bank village of Deir Ballut, east of Petah Tikva, IDF soldiers also arrested a Paleostinian suspected of having defaced and damaged the security fence separating Israel from the West Bank, the army said.

During a raid in Talfit, southeast of Nablus, Israeli forces arrested three alleged members of the

Hamas, a contraction of the Arabic words for "frothing at the mouth",

terror group, the IDF said.

Another five Paleostinians -- one from Dura, near Hebron, and four from Tubas, in the northeastern West Bank -- were arrested for allegedly throwing rocks or taking part in violent protests, according to the army.


PA forces raided home of Palestinian cop before attack, father says

[IsraelTimes] Unclear if move was meant to prevent attack, or prompted Turkman's shooting of IDF soldiers; cop's brother was Al Aqsa Marty's brigade member killed in 2011

Paleostinian security Monday night raided the family home of a Paleostinian police officer hours before he opened fire on IDF soldiers in the West Bank, according to testimony from the attacker's father. Muhammad Turkman, 25,

maimed

three soldiers with an AK-47 assault rifle on Tuesday at the Focus checkpoint, near Ramallah.

Hours earlier, security forces burst into his family's home in the West Bank village of Qabatiya, near Jenin, and confiscated weapons, Turkman's parents told the Paleostinian news site Quds Net on Tuesday. However,


ars longa, vita brevis...


it is not clear if security forces raided the home to prevent an attack, or if the raid itself prompted Turkman to carry out the shooting.

In a separate interview with the Arab Israeli radio station A-shams, Turkman's father, Abdul Khaleq, said his mother had called their son after the raid, and suggested this prompted him to carry out the attack.

"His mother told Muhammad what happened, and it seems it angered him greatly. He had his personal weapon on him issued by the security forces. We don't know what his reaction was," the father said.

Muhammad is the second son from the Turkman family to be killed in recent years. His brother Rabia, who was a member of Fatah's armed wing, the Al Aqsa Martyr's Brigade, was killed in 2011 as a result of

festivities

with the IDF in Ramallah, Quds Net reported.

An unnamed source told the pro-

Hamas, a contraction of the Arabic words for "frothing at the mouth",

outlet Palinfo that an AK-47, a homemade cartridge and ammunition were confiscated from the Turkman home during the raid.

According to a senior Paleostinian security source, Turkman was a guard at the Paleostinian parliament. After his shift, he took a gun without permission and carried out the attack, Israel Radio reported on Monday.

Adnan Damiri, the spokesperson for the Paleostinian Security Forces, told Israel Radio on Tuesday his side still had "nothing" in their own investigation into the shooting. He added that the IDF does not do joint-investigations with the PA security forces, even when PA police are suspects.
Posted by: trailing wife || 11/02/2016 00:00 || Comments || Link || E-Mail|| [214 views] Top|| File under:
Syria-Lebanon-Iran
Syrian regulars plan counterattack in western Aleppo
Syria's military said Monday that it is determined to repel an attack on the government-controlled western part of Aleppo as it continued to battle insurgents in intense battles on the city's edge.

The military said in a statement that opposition fighters have killed 84 people, mostly women and children, since launching their offensive Friday.

The Syrian Observatory for Human Rights opposition monitoring group estimates that 51 civilians, including 18 children and 61 pro-government fighters, have been killed. Rami Abdurrahman, the director of the Britain-based Observatory, which relies on a network of activists on the ground in Syria, said about 70 opposition fighters were killed in the fighting that included airstrikes on the frontline.

Amnesty International said the armed opposition offensive was "marked by indiscriminate attacks on civilian areas."

An insurgent alliance, known as the Army of Conquest and which includes an al-Qaida-linked group, attacked western Aleppo, aiming to breach a months-long siege on the rebel-held eastern side of the city.

They captured al-Assad district on the western edge of government-controlled Aleppo Saturday, and the village of Minian further north. On Monday, insurgent media reported that they repelled an attempt by government and allied troops to regain control of the village.

The Syrian military accused the insurgents of "criminal acts" that included an alleged attack of toxic gas that wounded several. But it said that won't dissuade its troops from continuing its war on terrorism.

The insurgents denied those allegations and also accused the government of using chlorine barrel bombs on civilians in rural Aleppo.

Neither side's claims could be independently verified.

Amnesty International said the use of chemical weapons, regardless of who is behind the attack, can never be justified and constitutes a war crime.

The rights group said insurgents showed a "shocking disregard for human lives," using imprecise explosive weapons in the vicinity of densely populated areas.

"The goal of breaking the siege on eastern Aleppo does not give armed opposition groups a license to flout the rules of international humanitarian law by bombarding civilian neighborhoods in government-held areas without distinction," said Samah Hadid, deputy director for campaigns at Amnesty International in Beirut.

Meanwhile, in southern Syria, government troops repelled an insurgent attack on military posts in rural Daraa. The state news agency said troops foiled an attack by four car bombs heading for the military area, killing dozens of militants.
Posted by: badanov || 11/02/2016 00:00 || Comments || Link || E-Mail|| [161 views] Top|| File under: Govt of Syria
Syrian army gains yardage in Damascus
[AlArabiya] The Syrian army and its allies seized a strategic area in the besieged rebel-held eastern Ghouta area of Damascus, tightening their grip on the biggest insurgent stronghold near the capital.

Opposition forces said the army stormed the town of Tel Kurdi on Sunday bringing them only a few kilometers from the city of Douma, the once sprawling urban heart of the eastern rural area of Damascus known as al Ghouta.

"After intensive battles on this front that continued more than fifty days in which the Assad militias used a scorched earth policy, the Mujahdeen were forced to retreat from the area," said Hamza Bairqdar, the military spokesman for Jaish al Islam, the biggest rebel group in the area.

Since the start of the year, Syrian government forces and their allies, including Lebanese Hezbollah fighters, have moved into Eastern Ghouta from the south, the southwest, and the east, helped by infighting among rebel groups that control the area.

"The collapse of the fronts is due to the internal fights," said Adnan Abdul Aziz, a lawyer in the rebel run Douma local council.

Tel Kurdi comes after a string of advances from the towns of Hosh Nasri, al Fara and before that Maydaa and Deir al-Asafir that culminated in the seizing of a southern agricultural belt.

The densely populated rural Ghouta area consists of farms and towns stretching northeast from Damascus that has been in rebel hands since the uprising began in 2011.

Securing Damascus
Several hundred thousand people are believed to be trapped in Eastern Ghouta, an action similar in scale to the 250,000 civilians under siege in Aleppo.

Government troops, backed by Russian air power and Iranian-backed militias, have been rooting out pockets of rebellion near the capital, notably taking the suburb Daraya.

Daraya's fall put pressure on other besieged rebel strongholds, boosting government hopes of subduing western and eastern suburbs of Damascus whose close proximity to Assad's seat of power posed a major threat.

Separately, in the southwest of Damascus, in an area known as the Western Ghouta, the Syrian army and its allies have severed supply lines between rebel-held Khan al Shih, a Palestinian refugee camp, and the town of Zakiya to its south. The army had earlier seized the nearby town of Deir Khabyeh.

Aleppo attacks
Meanwhile, a tank shell hit the United Nations office in western Aleppo on Sunday, damaging the top floors of a building that is well known to be the UN base in the contested Syrian city, a UN statement said on Monday.

"It is appalling that the building that houses the UN offices was directly targeted," the top UN official in Syria, Ali Al-Za'tari, said in a statement.

"We strongly condemn the increased violence in all of Aleppo, east and west, which has resulted in the death and injury of scores of civilians, including children."

The UN statement did not mention any people being hurt by the explosion, nor did it specify how it was known to be a tank shell, rather than any other type of munition, or which side was responsible for firing the shell.

Rebel groups have launched an assault on western Aleppo in the past few days to try to lift a siege on the eastern half of the city, where an estimated 275,000 people, and 8,000 rebels, are surrounded by forces loyal to Assad.

Over 40 people have been killed and many more wounded by rockets indiscriminately launched by non-state armed groups on civilian areas in western Aleppo, the UN statement said.
Posted by: badanov || 11/02/2016 00:00 || Comments || Link || E-Mail|| [201 views] Top|| File under: Govt of Syria
Rebels capture 160 Hezbullies in Aleppo
Beirut, London- Opposition forces launched a new battlefront in Aleppo as its military operations to break the regime's siege expands. Both warring parties are exchanging accusations of using toxic gases.

Opposition forces and the Free Syrian Army are in a quest to break the siege over regime-ruled regions in Aleppo in order to connect eastern regions with the western countryside.

The opposition denied accusations made by official Syrian media that the opposition forces "launched missile that contain Chlor on Hamdaniya, east the city, on Sunday." The regime forces were in return accused of "launching toxic gases on another battlefront."

Jaish al-Fatah said in a statement that it "has currently moved to a new stage of military operations for the sake of breaking the siege completely, after seizing a number of towns … We urge residents to remain in their houses and to refuge to crypts if available. To Aleppo residents we say, we are coming to liberate your land."

A military opposition source from Aleppo said that the "basic battle is occurring in Al-Assad Military Academy… The rebels intensified attacks on Aleppo to deprive the regime and its allies the opportunity to carry out maneuvers. We actually achieved tangible progress."

The source added that the regime and its allies' spirits relapsed after captivating 160 members of the regime and militias, most of them from the so-called Hezbollah.

Brigadier General Fayez al-Asmar, strategy and military expert, told Asharq al-Awsat that rebels did not receive any new arms but what has changed is forming a unified operations' chamber. "The fighters also benefitted from the change of weather and carried out a sudden attack," he added.
Posted by: badanov || 11/02/2016 00:00 || Comments || Link || E-Mail|| [254 views] Top|| File under: Hezbollah
Who's in the News
30
[untagged]
5
Islamic State
5
Sublime Porte
2
al-Shabaab
2
Govt of Syria
2
Houthis
2
Moslem Colonists
2
Taliban
2
Commies
1
Hezbollah
1
Boko Haram
1
Lashkar e-Taiba
1
Govt of Pakistan
1
Hamas
1
Mourabitounes
Bookmark
E-Mail Me
The Classics
The O Club
Rantburg Store
The Bloids
The Never-ending Story
Thugburg
RSS Links
Gulf War I
The Way We Were
Bio
Merry-Go-Blog
Hair Through the Ages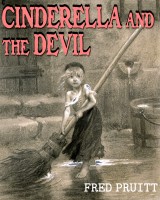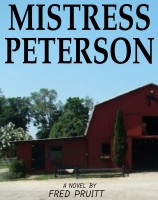 On Sale now!


A multi-volume chronology and reference guide set detailing three years of the Mexican Drug War between 2010 and 2012.

Rantburg.com and borderlandbeat.com correspondent and author Chris Covert presents his first non-fiction work detailing the drug and gang related violence in Mexico.

Chris gives us Mexican press dispatches of drug and gang war violence over three years, presented in a multi volume set intended to chronicle the death, violence and mayhem which has dominated Mexico for six years.
Click here for more information


Meet the Mods
In no particular order...


Steve White
Seafarious
Pappy
lotp
Scooter McGruder
john frum
tu3031
badanov
sherry
ryuge
GolfBravoUSMC
Bright Pebbles
trailing wife
Gloria
Fred
Besoeker
Glenmore
Frank G
3dc
Skidmark
Alaska Paul



Better than the average link...



Rantburg was assembled from recycled algorithms in the United States of America. No trees were destroyed in the production of this weblog. We did hurt some, though. Sorry.
54.83.93.85