Afghanistan
Taliban shadow governor among 11 killed in North of Afghanistan
[Khaama (Afghanistan)] The shadow provincial governor of the Taliban group for northern Sar-e-Pul province was killed during an operation by the

Afghan cops

.

"Last night, Afghan National Civil Order Police launched a special clearance operation to clear armed Taliban from Aadrang Barghali region, Sar-e-Pul city of Sar-ePul province," the Ministry of Interior (MoI) said on Wednesday afternoon.

MoI further added "As a result of this operation, 11 armed Taliban including Taliban's so-called governor for Sar-e-Pul province were killed."

According to MoI, the so-called governor Najibullah known as Ataullah was involved in many terrorist and destructive activities in Sar-e-Pul province.

"After eliminating this group the security situation in this province is expected to improve," MoI added.

The Talibs group has not commented regarding the report so far.


Posted by: Fred || 11/19/2016 00:00 || Comments || Link || E-Mail|| [593 views] Top|| File under: Taliban
Africa Subsaharan
Suicide bombers kill two in northeast Nigeria's Maiduguri
[Ynet] Suicide bombers in the northeastern Nigerian city of Maiduguri, the heart of a seven-year-old insurgency by Islamist

bad boy

group Boko Haram
... not to be confused with Procol Harum, Harum Scarum, possibly to be confused with Helter Skelter. The Nigerian version of al-Qaeda and the Taliban rolled together and flavored with a smigeon of distinctly Subsaharan ignorance and brutality...
, killed two people, the state police commissioner said on Friday.

"We had a number of

kaboom

s today in Maiduguri," said Damian Chukwu, Borno state police commissioner. He said a total of six people died - two members of a government-approved militia and four

jacket wallah

s
Posted by: trailing wife || 11/19/2016 00:31 || Comments || Link || E-Mail|| [294 views] Top|| File under: Boko Haram
Europe
Europe migrant colonist briefs
German teen accused of copy editing ISIS propaganda

[Ynet] Federal German prosecutors have charged an 18-year-old with supporting a terrorist organization by translating Islamic State propaganda and correcting errors in texts the group posted online. Prosecutors said Friday Mikail S., a German citizen whose last name wasn't disclosed in line with privacy laws, faces nine counts of supporting the Islamic State group on allegations he'd been in contact with the extremist organization's propaganda operations since mid-2016.

S. is alleged to have contacted the group, offering to translate English, German and Turkish texts and correct linguistic errors. After being taken up on his offer, he delivered over the period of about a month beginning at the start of June one translation and eight corrected texts which ended up on the internet. The suspect has been in custody since July 14.

UN refugee agency concerned by attacks on Greek migrant camp

[Ynet] The United Nations refugee agency is expressing concern over attacks on a migrant camp on the Aegean island of Chios, and wants Greek authorities to increase security at the site. The UNHCR said Friday petrol bombs and stones damaged tents and shelters at the camp holding 2,300 people, in the island capital of Chios. Thursday's attacks followed overnight clashes between camp residents, police and islanders.

Police are investigating the attacks.

2 Syrians in Germany face terrorism charges

[Ynet] German prosecutors have charged two Syrian men with membership in a terrorist organization on allegations they fought with the ultraconservative Ahrar al-Sham group in Syria. Prosecutors said Friday that 24-year-old Kamel T.H.J. and 22-year-old Azad R. fought with al-Sham against other rebel groups and Syrian government troops in the Aleppo area at least from August 2013 until April 2014, when Azad R. was injured.

They both then traveled to Turkey and in 2015 to Germany for him to receive medical help. Both suspects were arrested in April and have been in custody since then.

Spain: Woman who sought to join ISIS gets 5 years

[Ynet] A Spanish court has given a reduced five-year prison sentence to a Moroccan woman who confessed to having tried to join ISIS. The National Court convicted Samira Yerou, 33, of membership of a terrorist organization and said Friday that the sentence was not as high as it could have been in light of her confession and stated repentance.

Yerou was arrested in July, 2015 after being deported from Turkey where she had gone with her then 3-year-old son to try to illegally enter Syria and join ISIS. During the trial this month, Yerou, who has Spanish residency, claimed she had been fooled into thinking life would be better in Syria. She said she had been going through a bad period after her husband had left.

Firebombs thrown against migrants on Greek island

[AlAhram] Unknown assailants early Friday threw firebombs into a migrant camp on the Greek island of Chios, and beat up two volunteers, the state Athens News Agency said. According to the agency, two tents at the Souda camp were destroyed and around 150 panic-stricken residents including women and children were forced to flee to safety.

A group of 30 assailants subsequently beat up two volunteers helping at the camp, ANA said.

Police did not immediately confirm the incident but a local official speaking on condition on anonymity said the island was "seething" over the presence of some 4,000 refugees and migrants. This official also noted that lawmakers from the Greek neo-Nazi party Golden Dawn had visited Chios just days earlier.

"We cannot exclude that far-right groups are seeking to exploit local anger," the official told AFP.

Tempers had also flared the previous evening after groups of migrants broke into a spirits merchant and stole fireworks from another shop. According to police, they then set the fireworks off, targeting local homes and cars. Three Algerian teenagers and an Iraqi in his forties were arrested over the incident.

According to Greek media, Thursday's attack was a reprisal. The assailants climbed atop a medieval fort overlooking the camp and threw heavy rocks on the tents below.

The situation on Chios is similar on other eastern Greek isles sheltering over 16,000 migrants and refugees who are unable to continue their journey to north and western Europe. The island camps have a nominal capacity of fewer than 7,500 people.

New weapons cache uncovered outside Paris


Possibly the cache was merely intended for native French or Eastern European gangsters instead of Moslem colonists, but it's interesting to know what those gun-controlling Europeans can get their hands on when they want.

[AlAhram] French investigators announced Friday the discovery of a weapons cache in a Paris suburb, including grenade launchers, a rocket launcher, bulletproof vests, guns and ammunition.

The arsenal was discovered early Friday in Evry, in an unlocked private parking garage inside a shopping centre near a commuter rail station, a source at the public prosecutor's office said.

"Nothing in this discovery leads us to believe there is a link to terrorism," the source added.

Last year's terrorist attacks in Paris, in which 130 people were killed, were carried out with weapons manufactured in Serbia.

France and Serbia last month launched a joint effort to crack down on arms smuggling from the Balkans region, which is still awash in weapons from its wars in the 1990s.

The prosecutors' office described the seized items as: one rocket launcher, bulletproof vests, Mauser (pistols), Kalashnikov cartridges and two grenade launchers".

An inquiry has been opened involving the judicial police as well as a special interregional unit focussed on organised crime.
Posted by: trailing wife || 11/19/2016 00:00 || Comments || Link || E-Mail|| [335 views] Top|| File under: Moslem Colonists
Home Front: Politix
NSA Director Adm. Rogers is likely pick for DNI Clapper replacement
[Free Beacon] Donald Trump will likely appoint National Security Agency Director Adm. Mike Rogers as the administration's director of national intelligence, the Wall Street Journal reported Friday, citing two unnamed sources.

Rogers met with Trump at Trump Tower in New York on Thursday.

The potential appointment of Rogers, who has headed the NSA and U.S. Cyber Command since 2014, could complicate Trump's desire for closer ties with Russia. The NSA director reiterated earlier this week that Moscow was responsible for hacking into the Democratic National Committee's computer network in an attempt to influence the U.S. elections.

Trump meanwhile has publicly cast doubt on U.S. intelligence officials who overwhelmingly concluded that Moscow had interfered with the election.
Posted by: Besoeker || 11/19/2016 01:43 || Comments || Link || E-Mail|| [922 views] Top|| File under:
India-Pakistan
Daesh militant killed in Murree village
[DAWN] The Counter-Terrorism Department (CTD) on Friday claimed to have killed a Daesh militant in the remote Saanj Bandi village of New Murree.

Ehsan Satti was reportedly the emir of Daesh for the Rawalpindi and Islamabad sector, said a press release issued by the CTD Punjab.

The CTD launched the operation on Thursday night and killed Satti whereas another militant identified as Imran Satti managed to flee. A search operation has been launched to trace the fleeing militant. Two personnel of the CTD squad were also injured in the operation.

The CTD said the militants were planning to carry out terrorist attacks in Rawalpindi, Islamabad and other areas.

According to sources, the terrorists had been living in the remote village for three years and were planning to attack media houses and other installations.
Posted by: Fred || 11/19/2016 00:00 || Comments || Link || E-Mail|| [303 views] Top|| File under: Islamic State
Two more militant outfits banned
[DAWN] The federal government has banned two more militant outfits for their involvement in terrorist activities across the country, it emerged on Friday.

The move to proscribe the Jamaat-ul-Ahrar and Lashkar-i-Jhangvi Al-Alami came after recent attacks on sectarian grounds in different parts of the country were claimed by the two groups, said a senior official on Friday.

A spokesman for the interior ministry confirmed the development and said that the decision was made only a few days ago.

Referring to a revised list of banned organisations available on the website of the National Counter Terrorism Authority (Nacta), a senior official in Sindh's security establishment said: "The two organisations were added to the banned outfits' list on Nov 11."

The updated list on Nacta website shows a total of 63 outfits that have been proscribed by the federal government.

"The latest addition came after series of investigations led to the fact that the two militant groups were actively involved in the terrorism activities mostly on sectarian grounds. Karachi has also witnessed a recent surge in attacks on sectarian grounds executed mostly by the Lashkar-i-Jhangvi Al Alami."

The federal government took the final decision after feedback from different security, intelligence, investigation and law enforcement agencies and the same was forwarded by the Sindh police and its Counter Terrorism Department (CTD) mainly after the Oct 29 killing of five persons, including three brothers, outside a Nazimabad house where a Muharram majlis for women was in progress.

"Similarly, if you go through the recent history of the Jamaat-ul-Ahrar, they claimed the attack on the Civil Hospital Quetta that killed more than 70 people, including many lawyers," the official said. "One of the curious things you would find in their jobs is that they are mostly active in the southern part of the country, posing a fresh challenge to the law enforcement agencies of Balochistan and Sindh."

"So behind that decision, most feedback and inputs were given by the agencies of the two provinces which were hit the hardest by the activities of the two groups. I don't think it would affect them but it would obviously help investigators and intelligence agencies to move against them proactively."


Posted by: Fred || 11/19/2016 00:00 || Comments || Link || E-Mail|| [254 views] Top|| File under: Govt of Pakistan
Navy says prevented Indian submarine from entering Pakistani waters
[DAWN] The Pakistan Navy on Friday said it had prevented Indian Navy submarines from entering Pakistani territorial waters on Monday, November 14.

"The Indian Navy, in order to fulfil its nefarious designs, was deploying submarines. The Pakistan Navy, alert and using its extreme skill, prevented Indian submarines from entering Pakistani waters."

"The unsuspecting submarine was detected and localised south of Pakistani coast on Nov 14," read the statement issued by Pakistan Navy.

"Navy fleet units detected the presence of Indian submarines in the southern parts of Pakistani waters, mimiced their behaviour and restricted their activity," the statement said.

The Pakistan Navy prevented the Indian submarines from being successful in their attempts to keep their presence a secret, the statement said, adding that the navy had constantly pursued the submarines and pushed them back.

"This is proof of Pakistan Navy's extremely skilled anti-submarine warfare units," the navy said.

"The Pakistan Navy is fully prepared to defend its borders and capable of responding to any aggression befittingly."


Posted by: Fred || 11/19/2016 00:00 || Comments || Link || E-Mail|| [318 views] Top|| File under: Govt of Pakistan
Iraq
Iraqi forces gearing up to retake Mosul's Qadisiyah from ISIS
[RUDAW.NET] Iraqi forces are gearing up for an offensive to retake djinn-infested Mosul
... the home of a particularly ferocious and hairy djinn...
's eastern Qadisyiah 1 neighborhood from the

bully boy

group ISIS.

Brigadier General Abdulwahab Saadi, commander of the Iraqi Counter-terror forces (ICTF) told Rudaw at his base in the recently liberated neighborhood of Zahra that his forces are preparing to push into Qadisiyah 1.

"We are in Zahra and we are making our way to Qadisyah 1," said Saadi. "ISIS

holy warriors

can't resist like they did before," he added, downplaying the ISIS strength.

Friday marked the 33rd day of the Iraqi army operation to retake Mosul from ISIS.

Coalition and Kurdish Peshmerga forces have also contributed to the offensive on from the air and on the ground respectively.

"We will not rest until

ISIS

[ISIS] is defeated," said Bret Mcgurk, Obama's Special Envoy for the Global Coalition to Counter ISISl."

"Much work ahead and our coalition is as strong and united as ever been," Mcgurk said from on his Twitter account on Thursday.

Posted by: Fred || 11/19/2016 00:00 || Comments || Link || E-Mail|| [279 views] Top|| File under: Islamic State
Fear of ISIS human shield in Mosul drives civilians out of their homes
[RUDAW.NET] Around 200 people fleeing from the war-torn city of djinn-infested Mosul
... the home of a particularly ferocious and hairy djinn...
were forced to stay overnight at the makeshift camp of Omar Qamchi on Friday, 12 km southeast of cit, waiting to be moved to official camps.

This comes at a time where tens of thousands of civilians has fled the ongoing war in Mosul as the US-backed Iraqi offensive to retake the city from the so-called Islamic State
...formerly ISIS or ISIL, depending on your preference. Before that al-Qaeda in Iraq, as shaped by Abu Musab Zarqawi. They're very devout, committing every atrocity they can find in the Koran and inventing a few more. They fling Allah around with every other sentence, but to hear the pols talk they're not really Moslems....
enters its second month.

Most of the families fled on Thursday, but for some the short journey took them more than a week, moving only under the cover at night.

A fleeing family said they fled their village, 3 km away from Mosul, when the

holy warrior

group threatened to take them to Mosul city to be used as human shield.

ISIS had taken an estimated 1,600 civilians to Mosul to shield themselves from Arclight airstrikes, the office of the UN's High Commissioner for Human Rights reported two weeks ago.
Posted by: Fred || 11/19/2016 00:00 || Comments || Link || E-Mail|| [320 views] Top|| File under: Islamic State
Israel-Palestine-Jordan
Gaza man shot dead in protest near border with Israel
[ALMASDARNEWS] Israeli troops shot and killed a 26-year-old Paleostinian during a rock-throwing protest near the

Gazoo

-Israel border on Friday, a Paleostinian health official said.

An Israeli military spokeswoman said troops had fired shots to disperse Paleostinians trying to breach the

Gazoo

border fence and authorities were investigating reports that one person had been killed.

The

Gazoo

health officials said Mohammad Abu Seada was killed by Israeli gunfire and that two others were

maimed

. Dozens of protesters hurl rocks at Israeli soldiers every Friday along the border with

Gazoo

.

At least 227 Paleostinians have been killed in violence in the occupied West Bank and the

Gazoo

Strip since October 2015. Israel says 154 of them were assailants. Others died during

festivities

and protests.

Paleostinians, many of them acting alone and with rudimentary weapons, have killed at least 33 Israelis and two visiting Americans.

Paleostinian leaders say assailants have acted out of desperation over the collapse of peace talks in 2014 and Israeli settlement expansion in Israeli-occupied territory that Paleostinians seek for an independent state.
Also Friday, an Israeli man was lightly

maimed

when stones were hurled at his vehicle as he drove near the West Bank town of Sinjil, some 20 km from Ramallah.

The man was treated at the scene, Israel Radio reported.

Overnight Thursday, Israeli security forces incarcerated
Don't shoot, coppers! I'm comin' out!
a number of wanted Paleostinians in the West Bank.

At least one of the detainees is suspected of involvement in terrorist activities and violence against civilians and security forces.

One of the suspects, an alleged activist in the Hamas terror group, was detained in the northern West Bank. Another was arrested in the southern West Bank.

All the detainees were taken away by the security forces for questioning.
Posted by: Fred || 11/19/2016 00:00 || Comments || Link || E-Mail|| [296 views] Top|| File under: Hamas
Southeast Asia
10 Abu Sayyaf militants, 4 soldiers slain in Sulu clash
[Inquirer] At least 14 people were killed - ten of them Abu Sayyaf rebels - during a fierce clash amid an intensified anti-Abu Sayyaf operation in Patikul, Sulu, on Friday.

Military spokesman Filemon Tan said four soldiers were slain while nine other soldiers had been injured in the encounter. The Abu Sayyaf suffered undetermined number of injuries, he added. Tan said out of the ten killed rebels, only three bodies had been recovered so far.

The battle broke out when Philippine troops stumbled on a large group of about 150 insurgents under Radullan Sahiron in Barangay Buhanginan. Tan said the gun battle lasted for almost 45 minutes and stopped only when the Abu Sayyaf withdrew. Tan said troops continued to pursue the group while support units fired 105-millimeter howitzers.
Posted by: ryuge || 11/19/2016 00:00 || Comments || Link || E-Mail|| [299 views] Top|| File under: Abu Sayyaf
Car bomb injures five in southern Thailand
[Bangkok Post] Five people were wounded by a car bomb explosion, which was followed by a fire, in Pattani province on Thursday evening.

Yaring district duty officer Pawich Krachangsri said that witnesses told police a man drove a car to a store in front of Wat Piyaram and parked it by a coin-operated fuel vending machine. The man pretended to be shopping at the store for a short time, and was then picked up by another vehicle. The parked car exploded shortly afterwards, which started a fire that gutted the store. Three men and two women were wounded in the blast.

Earlier in the evening in Nong Chik district, a hand grenade was hurled into a grocery shop outside the wall of Wat Mujalintawapeeviharn. The grenade did not explode. Police called to the scene said it was an M26.
Posted by: ryuge || 11/19/2016 00:00 || Comments || Link || E-Mail|| [312 views] Top|| File under: Thai Insurgency
Bomb injures Thai marine on teacher security patrol
[Bangkok Post] A Thai marine was injured by a bomb blast while on patrol to provide security for teachers in Narathiwat province on Thursday morning. Bacho district duty officer Paiboon Kuadam said six marines were on patrol aboard three motorcycles were passing by when the home-made explosive device was detonated. Teerapong Makren, the team leader, was hit by shrapnel.
Posted by: ryuge || 11/19/2016 00:00 || Comments || Link || E-Mail|| [312 views] Top|| File under: Thai Insurgency
Syria-Lebanon-Iran
Syrian Army intensifies assault on strategic south Aleppo District
[ALMASDARNEWS] The Syrian Arab Army (SAA) continued their heavy assault on the strategic Sheikh Sa'eed District of southern Aleppo tonight, striking several axes in order to bust through the jihadist front-lines.

Led by the 800th Regiment of the Republican Guard and Liwaa al-Quds
...the Jerusalem Brigade is a Paleostinian-Syrian pro-Government group that operates in Aleppo, formed in 2013. The group is composed of predominately Sunni Paleostinians from the al-Nayrab district as well as the former refugee camp Handarat. It is believed to be the largest Assadist auxilliary force operating in storied Aleppo.
(Paleostinian paramilitary), the Syrian Armed Forces attempted to advance inside the southwestern part of Sheikh Sa'eed, while another Syrian Army and Iraqi "Harakat al-Nujaba" contingent pushed from the northwestern at al-Ramouseh.

According to a military source in Aleppo, the Syrian Armed Forces have once again reached the Sheikh Sa'eed Bridge, despite heavy resistance from the

Lions of Islam

of Jaish al-Fateh (Army of Conquest).

Intense

festivities

between the Syrian Armed Forces and Jaish al-Fateh are still ongoing at the moment, as the government units attempt to advance inside this key southern Aleppo district.


Posted by: Fred || 11/19/2016 00:00 || Comments || Link || E-Mail|| [290 views] Top|| File under:
US drone strike kills infamous Al-Qaeda terrorist in Syria
[ALMASDARNEWS] The U.S. military carried out a well-planned

dronezap

in the Idlib Governorate on Friday, killing an infamous al-Qaeda terrorist near the Turkish border.

Using a predator drone, the U.S. military killed the Shar'iah judge for Jabhat Fateh al-Sham


...formerly al-Nusra, the current false nose and mustache of al-Qaeda in the Levant...


(formerly al-Nusra


...formally Jabhat an-Nusrah li-Ahli al-Sham (Support Front for the People of the Levant), also known as al-Qaeda in the Levant. They aim to establish a pan-Arab caliphate. Not the same one as the Islamic State, though .. ...


Front), Abu Afghan al-Masri, while he was traveling with a group of

faceless myrmidons

near the village of Sarmada in the Idlib Governorate.

Abu Afghan al-Masri was an Egyptian member of al-Qaeda in Afghanistan before he joined the Syrian opposition forces to overthrow the Syrian Hereditary President-for-Life Bashir Pencilneck al-Assad


Trampler of Homs...


This latest

dronezap

is the second U.S. attack against the jihadist rebels in November; this is also one of the highest ranking officials of Jabhat Fateh al-Sham that the U.S. military has killed in Syria.
Posted by: Fred || 11/19/2016 00:00 || Comments || Link || E-Mail|| [320 views] Top|| File under: al-Nusra
Liwaa Al-Quds' advance in east Aleppo
[ALMASDARNEWS] Liwaa al-Quds
...the Jerusalem Brigade is a Paleostinian-Syrian pro-Government group that operates in Aleppo, formed in 2013. The group is composed of predominately Sunni Paleostinians from the al-Nayrab district as well as the former refugee camp Handarat. It is believed to be the largest Assadist auxilliary force operating in storied Aleppo.
(Palestinian paramilitary) advanced deep in the heart of the Ba'ibdeen District on Friday, capturing several sites inside of this large area in east Aleppo.

This latest military operation began on Friday morning, when Liwaa al-Quds stormed the Ba'ibdeen District, killing several members of Fatah Halab amid their rapid advance throughout the area.

According to a military source in Aleppo, Liwaa al-Quds is still attacking Ba'ibdeen at this time, as they attempt to expel the remaining members of Fatah Halab from this large district in east Aleppo.

Video footage of this advance was captured by Liwaa al-Quds' official media team on Friday; it shows their fighters heavily engaging the enemy forces.


Posted by: Fred || 11/19/2016 00:00 || Comments || Link || E-Mail|| [261 views] Top|| File under: Govt of Syria
3 Turkish servicemen wounded during operation in Syr
Three Turkish servicemen were wounded during the Shield of Euphrates operation in northern Syria, the Turkish General Staff said in a message Nov. 18.

Turkey Armed Forces destroyed 80 positions of the 'Islamic State' (aka IS, ISIL, ISIS or Daesh) terrorist group and one position of the Kurdish Democratic Union Party (PYD) during the operation on Nov. 17. One member of the Free Syrian Army (FSA) was killed and other 18 were wounded during hostilities.

In general, the FSA has established control over 212 settlements in Syria since the beginning of the Shield of Euphrates operation.
Posted by: Steve White || 11/19/2016 00:00 || Comments || Link || E-Mail|| [297 views] Top|| File under: Sublime Porte
Who's in the News
31
[untagged]
5
Sublime Porte
5
Govt of Pakistan
4
Islamic State
2
Thai Insurgency
2
Govt of Syria
1
Taliban
1
al-Nusra
1
Boko Haram
1
Govt of Pakistain Proxies
1
Moslem Colonists
1
al-Qaeda in Arabia
1
Jamaat-ul-Mujahideen Bangladesh
1
Govt of Iraq
1
Hamas
1
Abu Sayyaf
Bookmark
E-Mail Me
The Classics
The O Club
Rantburg Store
The Bloids
The Never-ending Story
Thugburg
RSS Links
Gulf War I
The Way We Were
Bio
Merry-Go-Blog
Hair Through the Ages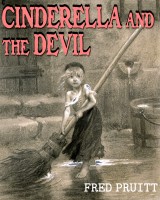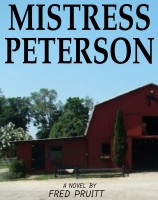 On Sale now!


A multi-volume chronology and reference guide set detailing three years of the Mexican Drug War between 2010 and 2012.

Rantburg.com and borderlandbeat.com correspondent and author Chris Covert presents his first non-fiction work detailing the drug and gang related violence in Mexico.

Chris gives us Mexican press dispatches of drug and gang war violence over three years, presented in a multi volume set intended to chronicle the death, violence and mayhem which has dominated Mexico for six years.
Click here for more information


Meet the Mods
In no particular order...


Steve White
Seafarious
Pappy
lotp
Scooter McGruder
john frum
tu3031
badanov
sherry
ryuge
GolfBravoUSMC
Bright Pebbles
trailing wife
Gloria
Fred
Besoeker
Glenmore
Frank G
3dc
Skidmark
Alaska Paul



Better than the average link...



Rantburg was assembled from recycled algorithms in the United States of America. No trees were destroyed in the production of this weblog. We did hurt some, though. Sorry.
54.172.221.7