It's on...
I just finished watching President Trump take the oath of office.
No North Koran missiles wiped out the capital.

As far as I know, no trains were chained to their stations.

No drones zapped anyone.

The Chief Justice didn't refused to administer the oath because Trump is yucky to SJWs.

The Mormon Tabernacle Choir showed up and sang God Bless America.

The University of Missouri Choir showed up and sang something a capella.
There was an enormous crowd on the Mall. They were well-behaved. No Democrats showed up in KKK costumes. Chuck Schumer didn't talk all afternoon. A lady named Jackie Evancho, who has a sweet Charlotte Church-ish voice, sang the National Anthem possibly as well as I've ever heard it sung, only trying to sex it up at the very end.

Trump's speech was sixteen minutes long. His theme was that we all bleed the same color and that We, the People, are in charge now.

I don't know about everybody else, but I'm psyched.
Posted by: Fred || 01/20/2017 12:24 || Comments || Link || E-Mail|| [857 views] Top|| File under:
Afghanistan
Taliban militant and his 4 sons killed by own bomb in North of Afghanistan
[Khaama (Afghanistan)] A Taliban

krazed killer

was killed along with his four sons in an

kaboom

triggered by an Improvised Explosive Device (IED) which had made for an attack. According to the local officials, the incident took place in Qosh Tapa area. Provincial governor's

front man

Zabiullah Amani confirmed that IED went off prematurely in the residence of the Taliban militan.
Posted by: Fred || 01/20/2017 00:00 || Comments || Link || E-Mail|| [367 views] Top|| File under: Taliban
5 insurgents die in Kapisa
At least five militants were killed and 11 others were wounded in a military operation carried out by security forces in Tagab district in Kapisa province, the 201 Selab Corps said in a statement on Thursday.

The statement said the Operation Ghubar was aimed at clearing parts of the district of insurgents.

According to the statement, at least six villages were cleared of militants during the operation over the past 24 hours.

The military operation has been ongoing in insecure areas of Tagab district for the past 16 days, the statement said.

It added that at least two security force members were wounded in the operation in past 24 hours.
Posted by: badanov || 01/20/2017 00:00 || Comments || Link || E-Mail|| [300 views] Top|| File under:
Africa Horn
Several soldiers killed in attack on SNA convoy
Several Somali military soldiers were killed in an ambush attack by Al shabaab fighters in Bakol region, south-west of Somalia on Thursday. The Al shabaab attack took place at Marerey area, a small semi-forest area that links Hudur town to El-Berde district, according to sources in the military.

Pro-al shabaab media outlets reported the militants killed a number of government soldiers following an ambush on a vehicle transporting Mira from Hudur to El Berde town.

Somali military commanders in the region did not comment on Al shabaab's claim of killing soldiers in attack. The residents said Al shabaab has stepped up such raids in the rural areas.
Posted by: Steve White || 01/20/2017 00:00 || Comments || Link || E-Mail|| [274 views] Top|| File under: al-Shabaab
Africa North
Over 80 IS Fighters Killed in U.S. Strikes in Libya
More on this from yesterday.

[AnNahar] More than 80 Islamic State
...formerly ISIS or ISIL, depending on your preference. Before that al-Qaeda in Iraq, as shaped by Abu Musab Zarqawi. They're very devout, committing every atrocity they can find in the Koran and inventing a few more. They fling Allah around with every other sentence, but to hear the pols talk they're not really Moslems....
jihadists were killed in a U.S. aerial blitz on training camps in Libya, including fighters involved in plotting attacks in Europe, Defense Secretary Ashton Carter said Thursday.

The Pentagon made the highly unusual decision to conduct the air strikes with a pair of B-2 stealth bombers


...when you care enough to send the very best...

that flew to North Africa on a 34-hour mission from their base in Missouri in America's Midwest.


...and you don't want to ask anyone's permission...

That would be Whiteman Air Force Base in Missouri, for those who wish to be precise.

The last time the distinctive, bat-shaped planes were used in Libya was in 2011 during the mission that led to the ouster of longtime leader Muammar Qadaffy


...a proud Arab institution for 42 years, now among the dear departed, though not the dearest...


Wednesday's massive strike saw the B-2s and Reaper drones unleash about 100 bombs on the IS training camps -- equating to more than one bomb per jihadi that was killed.

The camps were located about 45 kilometers (30 miles) southwest of the coastal city of Sirte, Qadaffy's former home town that IS for a time turned into a stronghold as it attempted to expand its presence in Libya.

Speaking on his last day in office, Carter said the targets "certainly are people who were actively plotting operations in Europe, and may also have been connected with some attacks that have already occurred in Europe."

The air assault came a month after the United States had officially wrapped up its military operations in and around Sirte. The Pentagon launched that mission, Operation Odyssey Lightning, on August 1 and it comprised about 500 strikes. When operations concluded last month, following Sirte's "liberation," the Pentagon left open the possibility of conducting additional anti-IS attacks if Libya's Government of National Accord asked for help in doing so.

Wednesday's strike was conducted in full coordination with the GNA, Pentagon

front man

Peter Cook said, noting the operation had been authorized by outgoing President Barack Obama
That's just how white folks will do you....
He displayed brief footage taken ahead of the strike showing a group of men standing by two camouflaged pick-up trucks and unloading what appeared to be bombs or rockets.

Officials said no civilians were thought to have been killed and no women or children were present during the massive strike.

Cook would not discuss why the Air Force chose to use the B-2s, or whether it was a show of force as Obama leaves the White House ahead of President-elect Donald Trump


...New York real estate developer, described by Dems as illiterate, racist, misogynistic, and what ever other unpleasant descriptions they can think of, elected by the rest of us as 45th President of the United States...


's inauguration on Friday.
Posted by: trailing wife || 01/20/2017 00:00 || Comments || Link || E-Mail|| [797 views] Top|| File under: Islamic State
Arabia
9 die in rocket artillery attack in Taiz
Just yesterday they were crowing about Houthis abandoning their rocket launchers


ADEN: Twin rockets fired from the rebel-held outskirts of Yemen's third city Taiz killed nine civilians late on Wednesday, a medic and a loyalist military source said.

A garrison loyal to President Abedrabbo Mansour Hadi has held out in the city largely surrounded by the Houthi rebels and their allies who control the capital Sanaa and much of the north.

Taiz is one of the key battlegrounds of the civil war and government-held neighborhoods have come under repeated rebel fire.
A medical source at the city's Al-Rawda hospital told AFP that seven civilians were also wounded by the rocket fire.

A loyalist military source said that the rockets struck one after the other in the city's Al-Nour district.

Since March 2015, pro-government forces have been backed by a Saudi-led military coalition.

The UN has stepped up peace efforts this week with UN envoy Ismail Ould Cheikh Ahmed meeting Hadi at his base in second city Aden on Monday.

The envoy has been pushing a peace plan that would see a restored cease-fire leading to a political transition under which Hadi's powers would be significantly reduced.

The push for a negotiated settlement has been driven by mounting civilian casualties.
Posted by: badanov || 01/20/2017 00:00 || Comments || Link || E-Mail|| [277 views] Top|| File under: Houthis
China-Japan-Koreas
Trump nuke alert: North Korea places long-range nuke missiles on mobile launchers, threatens inauguration
Scary news comes as satellite images show 'increased activity at one of the rogue state's major nuclear sites

NORTH Korea is 'readying two intercontinental ballistic missiles' to 'nuke' Donald's Trump inauguration, it's been reported.

Military experts predicted that any test would only involve a missile with a range of under 2,500 kilometers (1,550 miles), less than half the usual ICBM range of 5,500 km (3,400 miles).
Posted by: anon1 || 01/20/2017 08:23 || Comments || Link || E-Mail|| [419 views] Top|| File under:
Down Under
Major police operation underway in Melbourne, Australia.
Bourke St Mall carnage: Baby among three dead, at least 20 injured

[9news.com.au] At least three people including a baby are dead and 20 are injured after a driver ploughed through Melbourne's Bourke Street Mall, running over pedestrians as the car sped down the shopping strip.

Witnesses say the driver rampaged through the CBD for a distance of at least two blocks at speeds of at least 60km/h, leaving a "mass of bodies" in his wake before turning left onto Elizabeth St.

Police say he then deliberately drove into the Bourke St mall and rammed into pedestrians, hitting a pram in the process.

Police said the incident is connected to a stabbing in Windsor earlier today, which left a man in his 20s critically injured, but stressed that the incident is not counter-terrorism related.

Police will provide a further update at 5pm this afternoon.

Video taken from a convenience store shows a horde of people rushing frantically inside as the car accelerates down the pavement.

"There was a car that just sped along the footpath and hit people," a witness told police at the scene.

A man dressed only in red underwear has been arrested at the Elizabeth St end of the mall, and Ambulance Victoria is treating at least 20 people.

"We heard two gunshots over nearby construction noise and we moved over towards the window at that stage to see police yanking this man from the car," witness Ben Anderson told nine.com.au.

"He had climbed across the passenger side of the seat, whether that means he was trying to escape I am not sure but police had their weapons drawn and pulled his out."

A Victoria Police spokeswoman said the exact circumstances of the event are still being determined but the situation is now under control.

CCTV shows the older model maroon red Commodore driving in wild circles outside Flinders St station, missing pedestrians by centimetres just before 1.40pm.

An overturned baby pram has been photographed at the scene, with one witness telling Sky News the infant – believed to be "three or four" – "may not have made it". It now appears that fear has been confirmed, with reports the child died at the scene.

In a bizarre coincidence, the former Victorian police commissioner Christine Nixon, was on the scene. The driver reportedly missed Ms Nixon by a metre and the former top cop helped direct traffic in the chaotic minutes after the carnage.

"I just stood there for 15 or 20 minutes directing traffic. No one disobeyed my instructions," she said.

A mother was reportedly asking Ms Nixon, "Where is my baby? Where is my baby?" Ms Nixon answered, "I don't know, the child is not in the pram."

The Royal Melbourne Children's Hospital has confirmed four admissions, with one child listed as critical and the other three in serious conditions.

Another witness, Matthew Edwards, has told nine.com.au that he saw the "car had come up on to the footpath and ran people over for a block or two."

"Someone was hit out the front of Myer and another person was laying on the ground in a pool of blood in front of the Commonwealth building.

"Police were stopping people from going any further, saying 'you don't want to go up there' which means it much have been pretty bad."

Mr Edwards said witnesses were quick to grab their mobile phones as police swarmed on the area while paramedics treated victims.

"People were making a human barricade around a lady bleeding on the footpath. She was laying on her stomach – there was blood everywhere."

He said the car had mowed people down in the exact place he was standing only moments earlier. Another witness said they saw the driver "doing burnouts, screaming to a lot of people...it's like something out of a movie."l


Update at 10:00 a.m. ET: anon1 submitted the following article, unfortunately without a link:

Australia: Police ask reporter to take down video of witness saying car attacker was screaming "Allahu akbar"

Andrea Hamblin is a reporter for the Herald Sun. Her tweet below indicates that the police are not so much as investigating the car attack that killed at least three people and wounded many more in Melbourne as they are actively trying to cover up evidence that it was a jihad attack. They don't want people to think this was jihad, and are working to conceal evidence that it was.

What do they think this denial will get them? Do they think it will please and pacify Muslims in Australia, such that there will be no more jihad attacks of this kind? If so, they're in for a rude awakening. Or do they have some agenda that involves wanting to keep Australians ignorant and complacent about the nature and magnitude of the jihad threat?


video of eyewitness interview (censored in Australia) at website


The 26-year-old man behind the wheel has been identified as Dimitrious 'Jimmy' Gargasoulas, a Melbourne local who was charged with family violence offences last weekend and was out on bail.

Gargasoulas was wearing nothing but red underwear when he was detained by police at the Elizabeth Street end of the mall. He remains under police guard in St Vincent's Hospital and is yet to be questioned.

Gargasoulas recently posted on his Facebook page claiming he was not Greek Tongan, but rather: 'Greek islamic kurdish ANGEL OF CULT' (sic).

He also posted: 'I'LL TAKE YOU ALL OUT ... YOU NEED AN ARMY TO TAKE ME'.

Officers said the incident is believed to be linked to a stabbing of a man in Windsor, in Melbourne's south east at 2am on Friday.

The offender was known to police for a string of family violence-related assaults and suffers mental health and drug-related issues, according to the Victorian Chief Commissioner Graham Ashton.


The other kind of jihadi, then -- a nutter loser who either picked up the zeitgeist or wandered into the wrong corner of the internet and was groomed.
Another Daily Mail update at 1:50 p.m. ET:

Gargasoulas, 26, say police, was also involved in a domestic stabbing incident at 2am on Friday.

After attacking his brother, Gargasoulas is accused of storming into his mother's ex-boyfriend, Gavin Wilson's, housing commission apartment and demanding the keys to his Holden Commodore.

The 76-year-old said Gargasoulas came into his flat with a Bible, set it alight and threw the burning book into his face before threatening to gouge his eye out.

'He asked me twice for (the keys) and I said "no, I'm not giving it to you",' Mr Wilson said in an interview with Seven News.

'Then he put his hand in my eye and started pressing. He said "Give them to me or I'll gouge your eye out", so I said "OK, OK".'
Posted by: Jinens Thrinesh9791 || 01/20/2017 00:00 || Comments || Link || E-Mail|| [359 views] Top|| File under:
India-Pakistan
Police sub-inspector killed in clash with proclaimed offender in Kasur
[GEO.TV] KASUR: A proclaimed offender allegedly killed a police sub-inspector during a clash in the wee hours of Friday at Kot Aligarh, near Kasur, informed Police.

According to the details available to Geo News, on a tip-off that infamous proclaimed offender Amir Shehzad is hiding at a house in Kot Aligarh village, a fifteen-member Kasur police team raided the spot. The suspect opened fire on the personnel and killed Incharge Investigation Khalid Virk and manage to flee.

Virk was taken to DHQ hospital where he was pronounced dead.
He's dead, Jim!
on arrival by the hospital authorities.
Posted by: Fred || 01/20/2017 00:00 || Comments || Link || E-Mail|| [247 views] Top|| File under: Govt of Pakistan
Iraq
Baghdad Bomb and Bullet Bulletin


2 wounded in bomb attack in Euphrates district

Baghdad (IraqiNews.com) Two persons had been wounded in the blast of an improvised explosive device, west of Baghdad, an official source told Alsumaria on Thursday.

The source said, "Today, an improvised explosive device, emplaced near shops in Euphrates neighborhood, west of Baghdad, exploded, resulting in the injury of two persons."

"Security forces cordoned off the area of incident, while ambulances transferred the wounded to a nearby hospital," the source added on condition of anonymity.

The capital, Baghdad, is witnessing several suicide attacks using booby-trapped vehicles, explosive vests and improvised explosive devices, as well as separate attacks against civilians and security members.
Posted by: badanov || 01/20/2017 00:00 || Comments || Link || E-Mail|| [305 views] Top|| File under:
Mosul Offensive News


Iraqi forces capture government buildings in Tel Kaif

Nineveh (IraqiNews.com) Iraqi army forces recapture on Thursday government buildings and a hotel in the town of Tel Kaif in northern Mosul as a few regions remain to recapture the eastern section of the city from Islamic State militants.

A statement by the defense ministry's War Media Cell and Nineveh operations commander Abdul-Amir Yarallah said forces invaded the town from several directions and became in control over the town's municipality, court building and the Oberoi Hotel building.

On Wednesday, Iraqi Prime Minister Haider al-Abadi said the basic military plan for Mosul's liberation had been completed "in most combat axes" with the recapture of central Mosul, adding that operations continue to liberate the Ghabat and Presidential Palaces area besides "a few other regions" in the north of the city.

Commanders from the Iraqi army's elite Counter-Terrorism Forces said in a press conference on the same day they had retaken all districts assigned to them in eastern Mosul, killing 3300 militants since operations launched in October 2016.

After getting finished with eastern Mosul, Iraqi generals plan to advance to the western region of the city beyond the Tigris River, where Islamic State still predominates a majority of territory.

The campaign to retake Mosul has entered its third month, with Iraqi government forces backed by U.S.-led international coalition fighter jets as well as popular militias.

IS militants have reportedly began retreating to their western Mosul strongholds.

Iraqi forces capture ISIS unfinshed aircraft


ISIS prolly figured out drones were cheaper and more effective per unit spent


After getting finished with eastern Mosul, Iraqi generals plan to advance to the western region of the city beyond the Tigris River, where Islamic State still predominates a majority of territory.

The campaign to retake Mosul has entered its third month, with Iraqi government forces backed by U.S.-led international coalition fighter jets as well as popular militias.

IS militants have reportedly began retreating to their western Mosul strongholds, and security commanders said they had seized several offices containing documents and communication systems used by the extremist group in its battles.

Earlier reports had shown forces seizing fake tanks deployed by the group as a deceptive tactic.

More north Mosul locales captured by Iraqi forces

Nineveh (IraqiNews.com) Iraqi army commanders said Thursday forces had recaptured the town of Tel Kaif, one of the last few remaining Islamic State strongholds in the eastern section of Mosul.

Abdul-Amir Yarallah, commander of the Joint Operations Command's battles in Nineveh, said army forces raised the Iraqi flags above the mostly-Christian town's buildings, and had earlier recaptured presidential palaces, a hotel, a municipality building and a courthouse.

Forces also recaptured Fadhiliya district, and stormed al-Arabi, according to Yarallah, all with the backing of Iraq and US-led international coalition fighter jets.

On Wednesday, Iraqi Prime Minister Haider al-Abadi said the basic military plan for Mosul's liberation had been completed "in most combat axes" with the recapture of central Mosul, adding that operations continue to liberate the Ghabat and Presidential Palaces area besides "a few other regions" in the north of the city.

Commanders from the Iraqi army's elite Counter-Terrorism Forces said in a press conference on the same day they had retaken all districts assigned to them in eastern Mosul, killing 3300 militants since operations launched in October 2016.

After getting finished with eastern Mosul, Iraqi generals plan to advance to the western region of the city beyond the Tigris River, where Islamic State still predominates a majority of territory.

The campaign to retake Mosul has entered its third month, with Iraqi government forces backed by U.S.-led international coalition fighter jets as well as popular militias.

IS militants have reportedly began retreating to their western Mosul strongholds.

2 ISIS leaders have a Very Bad Day in Mosul

Nineveh (IraqiNews.com) A security source in Nineveh Province revealed that the assistant of the Islamic State's leader Abu Bakr al-Baghdadi and the group's Police Chief were killed by an airstrike in central Mosul, Alsumaria reported on Thursday.

"Iraqi Air Force, in coordination with the Military Intelligence Directorate, conducted an airstrike on a gathering of the Islamic State's leaders in al-Zera'i area in central Mosul, killing five leaders including the assistant of the Islamic State's leader Abu Bakr al-Baghdadi, Abdel Wahed Khodier, and the so-called Islamic Police Chief in Nineveh Ahmed Khodier Sayer al-Juwan."

"The killed members also included the Islamic State's Agriculture Minister in Tal Afar and Mahlabiya, Abdel Karim Khodier Sayer al-Juwan," the source added on condition of anonymity. "The airstrike was conducted based on accurate information from the Military Intelligence Directorate," the source explained.

Earlier today, Iraqi army forces recaptured the Presidential Palaces area, government buildings and Nineveh Oberoi hotel in the northern Mosul town of Tel Kaif.

20 ISIS Baddies bite the big one in Mosul

Nineveh (IraqiNews.com) Iraqi Ministry of Defense announced on Thursday, that the Army Aviation killed 20 members of the Islamic State and destroyed three machine guns, north of Mosul.

The ministry said in a press statement, "Iraqi Army Aviation, backed by Imam Ali brigade, managed to kill 20 members of the Islamic State, as well as destroying three machine guns, north of Mosul."

Earlier today, media officials with the Ministry of Defense announced that Iraqi Counter-Terrorism forces fully liberated the northern axis of eastern Mosul.

Nineveh Province is witnessing extensive military operations since October 2016, to retake the city of Mosul that was captured by the Islamic State in June 2014.
Posted by: badanov || 01/20/2017 00:00 || Comments || Link || E-Mail|| [293 views] Top|| File under: Islamic State
Most Daesh commanders in Mosul killed in battles: Iraqi general
[Iran Press TV] A senior Iraqi general says most

ISIS

commanders in djinn-infested Mosul
... the home of a particularly ferocious and hairy djinn...
have been killed in battles with armed forces over the past three months.

"The majority of (

ISIS

) commanders have been killed in the eastern side," Lieutenant-General Abdul Ghani al-Assadi from the elite Counter-Terrorism Service (CTS) told

news hound

s on Thursday, while touring the newly retaken areas in the northern Iraqi city.

Since October 2016, the Iraqi army, backed by volunteer forces, has been pushing to drive

ISIS

faceless myrmidons

out of their last urban stronghold in the Arab state.

"God willing, there will be an announcement in the next few days that all the eastern bank is under control," Assadi added.

Latest reports from Mosul on Thursday said government troops had liberated Mosul's Fazeliyeh neighborhood, as well as Tel Kef, a small town just to the north of the city.

The army is still battling

ISIS

Death Eaters

in al-Arabi, the last district which remains under their control in eastern Mosul, according to the reports.

Assadi had announced on Wednesday that

ISIS

had been driven out of almost all of Mosul's eastern half, and that the area had been brought under CTS control.

He said the next stage of the operation is to liberate the western side of Mosul.

"There will be a meeting in the next few days attended by all the commanders concerned with liberation operations," added the senior military officials.

A total of 137,880 people have been displaced from Mosul and neighboring areas ever since the start of the operations, according to figures released by the International Organization for Migration on January 9.
Posted by: Fred || 01/20/2017 00:00 || Comments || Link || E-Mail|| [272 views] Top|| File under: Islamic State
Israel-Palestine-Jordan
Blast targets home of Abbas ally in Gaza
[IsraelTimes] Two

kaboom

s hit the

Gazoo

Strip, police say, including one targeting the home of an official from Paleostinian Authority President the ineffectual Mahmoud Abbas


... a graduate of the prestigious unaccredited Patrice Lumumba University in Moscow with a doctorate in Holocaust Denial...


's Fatah party. There are no casualties.

Police and eyewitnesses say the first blast struck at around midnight in eastern

Gazoo

City outside the home of Nayef Khuweter, a Fatah official in the territory.

Fatah condemns the attack, saying it would "disrupt" attempts at reconciliation with terror group

Hamas, a contraction of the Arabic words for "frothing at the mouth",

, which controls the

Gazoo

Strip.

In a separate incident, a car went kaboom! in Nuseirat refugee camp of central

Gazoo

.

The Hamas-led police say they are investigating both blasts, for which there are no immediate claims of responsibility.
Aid workers open new Gaza desalination plant

[IsraelTimes] International aid workers open a new desalination plant in the

Gazoo

Strip, bringing some relief to a territory where 97 percent of the water is undrinkable.

It is the

Hamas, the well-beloved offspring of the Moslem Brotherhood,

-ruled territory's second and largest desalination plant. While it will not solve

Gazoo

's water woes, officials say the project marks an important step.

"Despite the small production, this gives symbolism to

Gazoo

residents that the train of water solution is now on track," says Monzer Shublaq, director of Coastal Municipalities Water Utility in

Gazoo

.

The plant will initially produce 6,000 cubic meters of water a day, a small fraction of

Gazoo

's needs. In all, the population uses 150,000 cubic meters a day, most of it from a depleted coastal aquifer.

The European Union


...the successor to the Holy Roman Empire, only without the Hapsburgs and the nifty uniforms and the dancing...


says it invested 10 million euros, or $10.6 million, in building the plant with UNICEF. It has pledged a similar amount for a second phase meant to double capacity by 2019.

Hamas, the Paleostinian terror group that rules

Gazoo

, did not participate in the project, and is not represented at the ceremony.
Posted by: trailing wife || 01/20/2017 00:00 || Comments || Link || E-Mail|| [335 views] Top|| File under: Hamas
Man caught 'red-handed' smuggling phones to security prisoner
[IsraelTimes] Officials say unidentified suspect was trying to hand over cellphones, cash to an inmate.

Police and Prisons Service officers caught a man "red-handed" as he tried to smuggle cellphones and money to a security prisoner on Wednesday, officials said.

After discovering that illicit goods were reaching a prisoner serving a life sentence for national security crimes, the Israel Police and Prisons Service launched an undercover operation to disrupt the smuggling ring.

The operation culminated on Wednesday with the arrest of a suspect found with three cellphones and cash on his way to meet the prisoner.

The Prisons Service did not reveal the identity of the suspect, the prisoner, or the prison where the smuggling attempt occurred, saying only that it was "in the south of Israel."

After an interrogation on Wednesday, the prisoner and the suspect were taken to court Thursday morning for remand hearings.

The suspect and the prisoner are being investigated on suspicion of conspiracy to commit a crime, purchasing goods for the purpose of abetting terrorism, and violations of Prisons Service regulations, specifically those dealing with cellphones.

Last month, MK Basel Ghattas of the Joint List party was accused of smuggling cellphones to security prisoners. Footage from a Prisons Service surveillance camera showed the Arab

politician

passing envelopes to prisoners at the Ketziot Prison in the south.

Following the allegations and threats of indictment, government and opposition politicians began the process of trying to expel Ghattas from the Knesset.

Separately, IDF troops placed in durance vile
Into the paddy wagon wit' yez!
11 Paleostinians throughout the West Bank late Wednesday and early Thursday, nine of them for rock-throwing or taking part in violent protests, the army said.

The other two were alleged members of the

Hamas, the well-beloved offspring of the Moslem Brotherhood,

terrorist group, the military said.

In addition, army sappers found and detonated pipe bombs in the northern West Bank.


And as a reward, a bit of fun:

WATCH: Police blow up 10 tons of fireworks

[IsraelTimes] Sappers destroy some 10 tons of fireworks and "dangerous" toys in a controlled

kaboom

in an unspecified, isolated location, police say.

According to police, the unprecedented detonation took place after the items, which posed a threat to public safety, were discovered in a yard in the center of the country during a drugs crackdown that began in 2015.

Police say sappers who examined the fireworks compared the impact of their detonation to an

kaboom

of one ton of TNT, saying such a blast could cause injury and damage in a radius of hundreds of meters.


The 41 second video can be seen at the link. Enjoy!
Posted by: trailing wife || 01/20/2017 00:00 || Comments || Link || E-Mail|| [346 views] Top|| File under: Hamas
Southeast Asia
Two Abu Sayyaf captives freed in Sulu
[Mindanao Examiner] Abu Sayyaf militants on Thursday freed two Philippine fishermen in the southern province of Sulu. The pair – Esteban Janamjam and Dolcesimo Almires – were recovered in the village of Tagbak, a known Abu Sayyaf stronghold in Indanan town. It is not known whether their families had paid ransoms or not.

Both men were seized by rebels in October last year off Pangutaran town, also in Sulu.

The military said the men were rescued by soldiers after intercepting them from two Abu Sayyaf guards who managed to escape but there was no immediate confirmation from the police.
Posted by: ryuge || 01/20/2017 00:00 || Comments || Link || E-Mail|| [324 views] Top|| File under: Abu Sayyaf
Bomb-makers nabbed near Thai-Malay border
[Bangkok Post] Malaysian police detained six men for alleged involvement in bomb-making during separate raids in Pasir Mas, Kelantan, just across the border from Thailand. The suspects were picked up at their homes in a series of raids which began early Sunday morning. The arrests were announced on Monday.

Kelantan police chief Ab Rahman Ismail said the police found several items, including bomb-making components. He said, "We do not rule out the possibility the suspects were linked to the Daesh militant group."
Posted by: ryuge || 01/20/2017 00:00 || Comments || Link || E-Mail|| [310 views] Top|| File under:
RKK militant killed in Yala shootout
[Bangkok Post] A member of the RKK insurgent group was killed in a clash with a Thai security unit in Yala province early on Monday.

About 3 a.m. the security team laid siege to a house in Raman district. They had been told RKK militant Koseng Niya was hiding there. While authorities were negotiating with homeowner Muhamad Ruslan Kotabaru for Koseng to surrender, Koseng jumped from a window and opened fire as he made a bid to escape.

Koseng was killed during the exchange of fire. His body was found under the house. He was holding a 9mm handgun with eight bullets left in it.
Posted by: ryuge || 01/20/2017 00:00 || Comments || Link || E-Mail|| [321 views] Top|| File under: Thai Insurgency
Syria-Lebanon-Iran
Syrian regulars fight off ISIS counterattack in Deir Ezzor
[al-Manar] Syrian army units continue their engagement on Thursday with terrorists of the so-called 'Islamic State of Iraq and the Levant' (ISIL) takfiri group in the environs of Deir Ezzor military air base.

The following footages show a part of the fierce clashes, including the destruction of an ISIL booby-trapped vehicle before arriving in the base environs.

Air strikes against terrorists' positions also appear in the video.


Video at the link



As reported previously in Asharq al-Awsat
Beirut – Forces backing the Syrian regime, Russia and Iran-proxy Hezbollah, stepped up the alertness of its units based in eastern Syria. The sharpened presence is poured in an effort to counter an expansive attack staged by ISIS hardliners desiring to take over the eastern city of Deir al-Zor.

Even though Hezbollah militants have set foothold in Deir al-Zor, some eight months ago, a mayday was dispatched by the group calling for air support to thwart the ISIS-led offensive against the regime enclave.

"Hezbollah militants , especially the 137 brigade, have taken base and spread across all area (Deir al-Zor) neighborhoods and alleys," Ahmed Ramadan, website manager of "Forat (Arabic for Euphrates) Press" told Asharq Al-Awsat.

Syrian Observatory for Human Rights Director Rami Abdulrahman confirmed that numbers of incoming Hezbollah militants have been registered arriving at the city's airport.

Saudi Ambassador to the United Nations Abdullah bin Yahya al-Moalimi urged the Security Council to issue an official resolution ordering the withdrawal of all foreign forces from Syria. The resolution would remove foreign terrorists, Hezbollah forces, Iran's Revolutionary Guard and foreign sovereign military from Syria battlefields.

Moalimi strongly defended that the Syrian people must be given the right to unconditioned self-determination, particularly in what concerns its political future.

The Saudi ambassador, stressed the importance of resolutions issued by the U.N. General Assembly, with respect to human rights in Syria as well determination to establish a divisive mechanism which gathers evidence and inklings, documenting information that could be used to hold those committing war crimes accountable for their actions.

The diplomat worded Saudi Arabia's keenness to continue participating in all international efforts spent to bring about peace and stability in Syria. Moalimi welcomed the Security Council's resolution No. 2336, which stressed the need to work on an exact political transition in Syria, according to the Geneva statement and decisions formerly issued by the body.
Posted by: badanov || 01/20/2017 00:00 || Comments || Link || E-Mail|| [306 views] Top|| File under: Islamic State
Syrian forces encircle Wadi Barada
[al-Manar] Syrian forces have reportedly encircled a militant-held area on the Damascus outskirts, where the capital's water supplies are located.

The so-called Syrian Observatory for Human Rights (SOHR) said that the route between Wadi Barada, and the adjacent militant-controlled Qalamoun region, was cut on Thursday.

SOHR Head Rami Abdel Rahman said the government forces and allied fighters "besieged Wadi Barada" following "an advance from the north" the previous day.

Home to the key Ain al-Fijeh spring, Wadi Barada has been rocked by fierce clashes since December 2016. The government forces have been fighting in the area against Takfiri militants, who have damaged the water processing facilities there and cut water flow to some 5.5 million people in Damascus and its suburbs.

Last week, locals struck a truce deal with the Syrian authorities to allow the water pipes to be repaired.

However, the agreement was called off after terrorists in Wadi Barada killed Ahmad al-Ghadban, a representative of the Syrian government, who would coordinate reconciliation talks between Damascus and militant groups.

Meanwhile, an unnamed Syrian military source confirmed that the government troops had encircled Wadi Barada and that fighting was ongoing.

"Ain al-Fijeh has practically fallen militarily. The armed groups are surrounded… and have no choice but to accept the settlement or the continuation of the military operation," the source said.

Hezbullies weigh in with their own load of bullsh*t
[al-Manar] Syrian army managed on Thursday to seize control over Wadi Tamama and Abu Salem crossing in Wadi Barada area in rural Damascus, Hezbollah Military Media Bureau reported.

The seizure tightens the grip against terrorists and totally isolates the barrens and Ifra village from Wadi Barada region. It also blocks the supply to armed groups from the barrens in subject.

Syrian rebels advance in eastern Ghouta

[AAWSAT] The Syrian regime has increased the pace of its military operations in the area of Wadi Barada which is situated in the north-western countryside of the capital Damascus. It has launched violent attacks, in coordination with Hezbollah fighters and militants loyal to it, on locations occupied by opposition factions in Ain Al-Fijah and the town of Ifrah in an attempt to crack down on the region and regain control of towns in Wadi Barada. Meanwhile, the opposition continue to advance, albeit slowly, in eastern Ghouta and they managed to kill a number of Syrian soldiers after tunnels used by Assad's forces near the city of Harasta were bombed.

The Syrian Observatory for Human Rights said that the clashes that took place yesterday were concentrated in the vicinity of Ain Al-Fijah and on the Kafeer Al-Zayt and Wadi Allouz fronts. It added that the clashes occurred at the same time as "strikes carried out by warplanes and helicopters on the village of Ain Al-Fijah and the area surrounding it". The observatory also said that the regime's forces "targeted the area where the clashes were taking place with ground- to-ground missiles that it launched from its positions overlooking Wadi Barada".

An activist in Damascus named Diaa Husseini said that "attacks carried out by the regime and its allies focused, in the last few hours, on the towns of Ain Al-Fijah, Deir Muqrin, Ifrah and Kafeer Al-Zayt". He told Asharq Al-Awsat that the regime is giving the factions two options; either they lay down their arms and become displaced or they will continue to be bombed and the dire humanitarian situation will deteriorate.
Posted by: badanov || 01/20/2017 00:00 || Comments || Link || E-Mail|| [224 views] Top|| File under: Govt of Syria
ISIS forces capture humanitarian supplies
ISIS is gonna party like it's 2014 tonite!


[Al-manar] Syria's Deir Ezzor has lost its only lifeline, as humanitarian supply deliveries were cut to the town due to the air drop zone being surrounded by ISIL terrorists, Jan Egeland, senior adviser to the UN special envoy for Syria, said on Thursday.

"The ISIL terrorists have launched a major offensive, have cut the besieged area now in two, and have captured, among other things, the drop zone for humanitarian supplies. So, it is not possible, it has not been possible since Sunday to drop new humanitarian relief to the Deir Ezzor people, who really do not have any other lifeline than relief by air," Egeland said.

Deir Ezzor, which is still held by Syrian government forces, has been under siege by the ISIL terrorists.
Posted by: badanov || 01/20/2017 00:00 || Comments || Link || E-Mail|| [249 views] Top|| File under: Islamic State
ISIS attacks Kurd forces HQ in Raqqa
[ARA News] Raqqa – At least three Kurdish fighters of the People's Protection Units (YPG) were killed and several others were wounded in an attack by Islamic State's (ISIS) militants west of Raqqa, in northeastern Syria, military sources said on Thursday.

"Daesh terrorists attacked one of our security offices in the Suwaydiya village west of Raqqa," the YPG leadership said in a statement, using another acronym for ISIS.

"Three of our fighters lost their lives in the offensive," it said. The fighters were identified as Ferhad Haji [aka Brusk Kobani], Ahmed Hisen [aka Mazlum Kobani], and Bozan Mihemed [aka Zinar Kobani]. The three fighters were from the Kurdish city of Kobane participating in the battle for Raqqa.

The same attack caused the injury of at least five YPG fighters.

"ISIS used mortar shells and heavy machine guns during the offensive, that was aimed at impeding the progress made by the US-backed forces towards Raqqa city," YPG officer Habun Osman told ARA News.

The YPG is a leading faction within the Kurdish-led Syrian Democratic Forces (SDF), that are currently in fight with ISIS in Syria's northeastern Raqqa Governorate.

The SDF, which includes allied Kurdish, Arab and Assyrian militias, concurrently announced that it has captured 2480 square kilometers, clearing 196 villages and dozens of farms and strategic hills in western Raqqa Governorate as part of the second phase of the US-backed Euphrates Wrath Operation. During the first phase of Euphrates Wrath, which began on November 6, the SDF liberated roughly 560 km² in northern Raqqa.

"Thus, since the beginning of the battle for Raqqa, 3200 square kilometers have been cleared, including 236 villages," the SDF leaders announced on Monday.

The SDF launched the second phase of the Euphrates Wrath Operation with the objective of securing Raqqa's western countryside and Tabqa Dam, which bridges the Euphrates River. The first phase of the operation focused on securing the banks of the Balikh River.

The long-term objective of Euphrates Wrath remains the elimination of the Islamic State in its de facto capital, Raqqa city.
Posted by: badanov || 01/20/2017 00:00 || Comments || Link || E-Mail|| [306 views] Top|| File under: Islamic State
US airstrikes killed al-Qaeda operatives in Syria
[Iran Press TV] The US military says its Arclight airstrikes have killed two senior al-Qaeda operatives in Syria in two separate incidents.

The Pentagon said in a statement on Thursday, "Mohammad Habib Boussadoun al-Tunisi, an al-Qaeda external operations leader, was killed by a US precision Arclight airstrike Jan. 17 near Idlib, Syria."

"

The dear departed

terrorist, a Tunisian, was involved in

holy warrior

facilitation and external operations and has been connected to terrorist plots to attack Western targets," Pentagon

front man

Peter Cook said.

In a separate statement, Cook said American forces killed al-Qaeda

controller

Abd al-Jalil al-

Moslem

i in a precision Arclight airstrike near Saraqib in northwestern Syria on January 12.

The statement said the terrorist was trained by Talibs in the late 1990s in Afghanistan. "He had extensive and long-standing ties to numerous al-Qaeda external operations planners and terrorists."

According to Cook, both men were Tunisian.


Posted by: Fred || 01/20/2017 00:00 || Comments || Link || E-Mail|| [279 views] Top|| File under: al-Qaeda
33 Daesh killed in clashes with army forces in central Syria
[Iran Press TV] More than 30 members of the Takfiri
...an adherent of takfir wal hijra, an offshoot of Salafism that regards everybody who doesn't agree with them as apostates who must be killed...


ISIS

terrorist group have been killed when they engaged in fierce exchanges of gunfire with Syrian army soldiers and pro-government fighters from popular defense groups in the country's central province of Homs.

The so-called Syrian Observatory for Human Rights said that at least 18

ISIS

holy warriors

had been killed as they sought to advance near the Tiyas Military Airbase, also known as the T-4 Airbase, west of the ancient Semitic city of Palmyra.

The UK-based monitoring group's head, Rami Abdel Rahman, said 12 pro-government fighters had also been killed, including seven in a

kaboom

.



ISIS

has tried for weeks to cut off the Syrian army's access route to the airbase, but to no avail in the face of strong resistance shown by government forces.

Additionally, Syrian soldiers killed more than 15

ISIS

terrorists, and destroyed an armored vehicle and seven pickup trucks equipped with heavy machineguns south of Sharifa village, situated about 60 kilometers west of Palmyra.

A Syrian military source, speaking on condition of anonymity
... for fear of being murdered...
, also told Syria's official news agency SANA that the army had established control over a number of strategic hills and checkpoints along al-Phosphate road in Homs province.

Syrian government forces inflicted heavy losses on

ISIS

ranks and military equipment during the operations.

Furthermore, Syrian army units, backed by the Air Force, targeted

krazed killer

hideouts in al-Maqaber area of the eastern city of Dayr al-Zawr as well as the nearby al-Tharda Mountain.



ISIS

executes dozen people in Palmyra

Meanwhile,


...back at the desert island, Irene was indignant at the thought of doing such a thing without benefit of clergy...




ISIS

Death Eaters

have reportedly beheaded and shot 12 captives in Palmyra in front of crowds of men and children.

Several of the victims were said to have been killed inside a second-century Roman amphitheater, while others were murdered in the courtyard of the Palmyra museum, according to the Syrian Observatory for Human Rights.

Four of those reported dead were teachers and babus government employees. The other eight were Syrian army soldiers and

Lions of Islam

from the so-called Free Army.



ISIS

holy warriors

retook Palmyra on December 11, just eight months after the Syria army drove them out.

Separately, tension prevails on the outskirts of the northwestern Syrian city of Jisr ash-Shugur after members of the Takfiri Jabhat Fateh al-Sham


...formerly al-Nusra, the current false nose and mustache of al-Qaeda in the Levant...


, formerly known as al-Nusra


...formally Jabhat an-Nusrah li-Ahli al-Sham (Support Front for the People of the Levant), also known as al-Qaeda in the Levant. They aim to establish a pan-Arab caliphate. Not the same one as the Islamic State, though .. ...


Front, attacked the headquarters and checkpoints of Ahrar al-Sham


...a Syria jihadi group made up of Islamists and salafists, not that there's that much difference, formed into a brigade. They make up the main element of the Islamic Front but they don't profess adoration of al-Qaeda and they've been fighting (mainly for survival) against the Islamic State. Their leadership was wiped out at a single blow by a suicide kaboom at a crowded basement meeting in September, 2014...




krazed killer

coalition in the town of Khirbet al-Joz on the border with The Sick Man of Europe Turkey


...the only place on the face of the earth that misses the Ottoman Empire....


Jabhat Fateh al-Sham

Lions of Islam

also stormed Ahrar al-Sham's positions in Z'einiyyeh area, where ensuing

festivities

between the two sides have reportedly caused a number of casualties.
Posted by: Fred || 01/20/2017 00:00 || Comments || Link || E-Mail|| [266 views] Top|| File under: Govt of Syria
Terror Networks
The Beatings Will Continue: Iraqi and Syrian Editions


Residents, livestock suffer from ISIS oil fires

(Reuters) Shepherds herd blackened flocks through the Iraqi desert. Locals cough and wheeze under vast clouds of smoke, and NASA images show oil threatening to encroach on the Tigris River, a major water source.

Lit by Islamic State as they fled Iraqi forces in August, huge oil fires are still raging across northern Iraq, bringing a litany of problems in their wake.

A toxic cloud has hung for months over the town of Qayyara, just 60 km (40 miles) from Mosul where Iraqi forces are battling to defeat the militant Sunni group. It is an eerie reminder of the group's rule of the area as traumatized residents begin to rebuild.

More than 250 square km (155 square miles) were covered in smoke for more than 21 days, according to satellite images published in November. Follow-up photos this month show oil "very close" to a tributary of the Tigris though a little less smoke as some fires have been extinguished.

Oil fires release deadly substances into the air, soil and water sources, as seen when retreating Iraqi forces lit more than 650 oil wells in Kuwait in 1991 causing a major environmental disaster.

"The smoke hurts our children, hurts us and, as we get older, it's only going to cause us more problems," said Sarhan Misin, 20, who works in a sweet shop just off Qayyara's main road, adding he has begun suffering coughing fits and shortness of breath.

A doctor at the local hospital, asking not to be named for fear of reprisal by Islamic State, told Reuters he had seen many more patients with respiratory problems in recent months, though was not able to give numbers.

A shepherd herding sheep near a military checkpoint and bombed-out bridge said the oil fires were to blame for the deaths of 10 of his once-60-strong flock. The wool of the remainder turned an oily black.

"When it started, we washed them and they came back to this dark color immediately," said Hamid Achman, 40, a former policeman turned shepherd after his brother, also a policeman, was killed by Islamic State.

ISIS using online recruiters for German prospects

Reuters) Islamic State is using "headhunters" on social media and instant messaging sites to recruit disaffected young people in Germany, some as young as 13 or 14, the head of the country's domestic intelligence agency said on Thursday.

Hans-Georg Maassen also drew parallels between the militant Islamist group and past radical movements such as communism and Adolf Hitler's Nationalist Socialists which also tried to lure young people keen to rebel against their parents and society.

"On social media networks there are practically headhunters who approach young people and get them interested in this (Islamist) ideology," Maassen told foreign reporters in Berlin.

Maassen cited the case of a teenage German-Moroccan girl identified as Safia S., who is accused of stabbing a policeman at a train station in Hanover last February, and a 12-year-old German-Iraqi boy who tried to detonate two explosive devices in the western town of Ludwigshafen in December.

About 20 percent of an estimated 900 people from Germany who have been recruited by Islamic State to join the fight in Iraq and Syria are women, some as young as 13 or 14, he said.

German authorities are monitoring 548 Islamists deemed to be a security risk, but German law does not allow for their arrest until they have committed a crime, Maassen said.

He said he was satisfied that police and security officials had communicated well over the case of the failed Tunisian asylum seeker Anis Amri, who killed 12 people on Dec. 19 by ramming a truck through a Berlin Christmas market.

The case sparked criticism because German authorities had identified Amri, who was imprisoned in Italy for four years, as a security risk and had investigated him for various reasons, but he was never taken into custody.

German Interior Minister Thomas de Maiziere said on Wednesday the cases of all those deemed a security risk in the aftermath of the Berlin attack would be reviewed.

Maassen said European intelligence agencies were also seeing the radicalization of other segments of society through social media, with growing numbers of people who were not previously politically active attracted to far-right groups.

Such people had their views reinforced in so-called "echo chambers" on the Internet, Maassen said.

"We've seen this with Islamic State, but now we're seeing this with so-called 'good citizens' who are being radicalized, and we worry that this radicalization could be transformed into a willingness to commit violent acts," Maassen said.

Support for far-right groups has grown in Germany following the arrival of more than a million migrants and asylum seekers over the past two years, many of them young Muslim men fleeing conflicts in Syria, Iraq and elsewhere.

ISIS troops fight each other over food

Nineveh (IraqiNews.com) One Islamic State militant was killed and two others were injured in western Mosul as the trio fought over a foodstuff load, yet another indication of growing divisions within the group as it loses more ground to Iraqi government forces.

A local source told Alsumaria News on Thursday that the trio had a heated argument over the handling of an amount of foodstuff at the centre of the town of Tal Afar.

The source added that the argument grew fiercer and developed into an armed fight which left one member killed and two others wounded. He said disputes have flared among IS members as conditions in the town grow more difficult amid ammunition and food shortages. The situation is even harder for civilians who are enduring a scarcity of food supplies, some of which the extremist group offers for expensive prices to secure more finances.

Iraqi government forces, backed by a U.S.-led international military coalition and popular militias are preparing for a new phase of operations to retake Mosul from IS militants. Since their launch in October 2016, operations have managed to retake almost all of districts in the east of the city. Islamic State still controls a majority of territory in the west.

The group has reportedly sustained severe personnel losses and ceded more space to advancing government forces since a second phase of operations began late December. Reports of serious rifts within the group's ranks have become common since then.

ISIS abduct 150 kidz to use as cannon fodder

Nineveh (IraqiNews.com) Member of State of Law Coalition Nahla al-Hababi announced on Thursday, that the Islamic State group is forcibly recruiting children, after its defeat in the battle against security forces from army, police, al-Hashd al-Shaabi and tribal fighters.

In a press statement, Hababi said, "The Islamic State group abducted 150 children from Tal Afar, and forcibly recruited them in the so-called 'Cubs of Caliphate'."

"The Islamic State is training children that were abducted from Tel Afar, Yazidi families and Mosul's families to kill civilians and security members using booby-trapped vehicles and explosive belts," Hababi added.

"The government and United Nations should prepare a rehabilitation program for these children," she explained.

Hababi also emphasized the importance of the presence of rehabilitation centers and specialized psychiatrists to help these children.

7 die in roadside bombing in Kirkuk

Salahuddin (IraqiNews.com) Seven civilians were killed and eight others were wounded when a roadside bomb killed them in Salahuddin's northern mountainous region of Hamreen, a security source has said.

The source told Alsumaria News that the group was fleeing Islamic State stronghold town of Hawija, Kirkuk.

Islamic State militants, having taken control over several Iraqi cities in 2014 to proclaim a so-called "Islamic Caliphate", have deliberately targeted civilians who attempted to escape the group's domains, according to aid groups and news reports.

Kirkuk's Hawija is one of the few remaining IS pockets in Iraq, and the group has been sustaining serious losses in Mosul, its biggest bastion in Iraq, since security forces, backed by an international military coalition and popular militias, launched a wide-scale operations last October to retake the city.

Since the start of operations in Mosul, at least 178.000 civilians fled their hometowns in Mosul and Kirkuk, according to the |raqi displacement ministry, and the United Nations estimates that military operations against the extremist group could force at least one million out of their homes.

The UN had estimated more than 3 million people internally displaced in Iraq, and news reports have shed light on food and medicine shortages at refugee camps.

ISIS executes 12 in Palmyra

(Reuters) Islamic State militants put at least 12 people to death in execution-style killings in the ancient city of Palmyra, which they re-captured from the government for a second time in December, the Syrian Observatory for Human Rights reported on Thursday.

The jihadist group beheaded four of the people – state employees and teachers – outside a museum, the group said. The eight others – four of them government soldiers and four of them rebel fighters captured elsewhere in Syria – were shot.

Some of the killings took place at an ancient Roman theater in Palmyra, where Islamic State last year put at least 25 government fighters to death, the Observatory said.

Islamic State captured Palmyra for a second time from the government in December. Government forces and their militia allies, backed by Russian air power, took the city back from Islamic State in March, after first losing it in 2015.
Posted by: badanov || 01/20/2017 00:00 || Comments || Link || E-Mail|| [272 views] Top|| File under: Islamic State
Who's in the News
42
[untagged]
10
Islamic State
3
Moslem Colonists
2
Commies
2
Sublime Porte
2
Govt of Pakistan
2
al-Qaeda
2
Hamas
2
al-Shabaab
2
Govt of Syria
1
Abu Sayyaf
1
Taliban
1
al-Nusra
1
Govt of Iran
1
Houthis
1
Govt of Pakistain Proxies
1
Thai Insurgency
Bookmark
E-Mail Me
The Classics
The O Club
Rantburg Store
The Bloids
The Never-ending Story
Thugburg
RSS Links
Gulf War I
The Way We Were
Bio
Merry-Go-Blog
Hair Through the Ages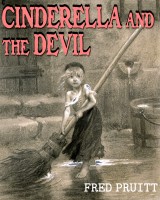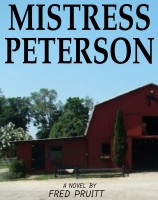 On Sale now!


A multi-volume chronology and reference guide set detailing three years of the Mexican Drug War between 2010 and 2012.

Rantburg.com and borderlandbeat.com correspondent and author Chris Covert presents his first non-fiction work detailing the drug and gang related violence in Mexico.

Chris gives us Mexican press dispatches of drug and gang war violence over three years, presented in a multi volume set intended to chronicle the death, violence and mayhem which has dominated Mexico for six years.
Click here for more information


Meet the Mods
In no particular order...


Steve White
Seafarious
Pappy
lotp
Scooter McGruder
john frum
tu3031
badanov
sherry
ryuge
GolfBravoUSMC
Bright Pebbles
trailing wife
Gloria
Fred
Besoeker
Glenmore
Frank G
3dc
Skidmark
Alaska Paul



Better than the average link...



Rantburg was assembled from recycled algorithms in the United States of America. No trees were destroyed in the production of this weblog. We did hurt some, though. Sorry.
54.83.93.85