Afghanistan
Taliban says not behind the attack on funeral ceremony in Kabul
[Khaama (Afghanistan)] The Taliban


...the Pashtun equivalent of men...




murderous Moslems

group in Afghanistan has rejected the role of the group in the consecutive

kaboom

s in capital Kabul that left several people dead or

maimed

.

The group's

front man

in a statement said the fighters of the group have no role in the

kaboom

s that took place during the burial and funeral ceremony in Sarai Shamali area of Kabul.

Mujahid claimed that the incident has links to internal dispute and enmity among the enemies of the group.

According to the security sources, three back to back

kaboom

s took place as burial and funeral ceremony of Mohammad Salim Izadyar, the son of the deputy speaker of the Afghan Senate House was underway in the area.

The officials are saying that the death of at least eighteen people can be confirmed at the moment and around thirty others were

maimed

.


Posted by: Fred || 06/04/2017 00:00 || Comments || Link || E-Mail|| [331 views] Top|| File under: Taliban
Pakistani ambassador claims Haqqani network has shifted to Afghanistan
[Khaama (Afghanistan)] A top Pak diplomat has claimed the notorious Haqqani terrorist network has moved to Afghanistan, rejecting the claims of the Afghan officials after the deadly Kabul bombing was attributed to the network and Pakistain's military intelligence.


"Oh, yeah. They're gone now. Nothin' to worry about."


The Pak Ambassador to Washington, Aizaz Ahmad Chaudhry, told

news hound

s in Washington that the Afghan officials must focus on eliminating the terror network inside its soil rather than blaming Pakistain.

Chaudhry also claimed that the network is on the run after the operations were launched in North
Wazoo, insisting that "They have moved into Afghanistan and need to be taken care of there."

"It is outright barbaric terrorism, and we should condemn it with all the might that we have," he said, adding that the attack should serve to "strengthen our resolve" to work with Kabul on counterterrorism operations.

The Afghan intelligence said late Wednesday that credible intelligence information confirms the attack was carried out by the network on direct instructions and with the support of the Pak military intelligence, Inter Services Intelligence.


Posted by: Fred || 06/04/2017 00:00 || Comments || Link || E-Mail|| [499 views] Top|| File under: Haqqani Network
20 die in funeral attack in Kabul
[ToloNews] Health ministry sources have said as many as 20 people were killed and at least 87 wounded in Saturday's suicide bombing at the funeral of a Senator's son in Khair Khana in Kabul city.

The explosion took place at about 3.30pm during the burial service at a cemetery for Salem Ezadyar who was killed on Friday when security forces opened fire on demonstrators at a mass rally in downtown Kabul.

According to sources, three suicide bombers detonated their explosives back-to-back during the ceremony.

High-ranking officials had been in attendance at the time, including CEO Abdullah Abdullah and acting foreign affairs minister Salahuddin Rabbani.

Photographs after the explosion showed Abdullah was safe while Rabbani took to Twitter and confirmed he was unharmed but condemned the incident.

Other high-ranking officials were also in attendance including a number of MPs. Early reports indicated that at least one MP had been wounded.
The wounded have been taken to Kabul Emergency Hospital.

President Ashraf Ghani, who condemned the attack via Twitter, and said the "country was under attack".

"President Ghani condemns the outrageous attack on mourners burying the martyred.The country is under attack.We must be strong and united," he said.

This comes just hours after two high-ranking security officials warned members of the public against attending mass gatherings. Both the Kabul Garrison Commander and the deputy minister of interior Murad Ali Murad said on television the threat level in Kabul was extremely high, therefore people should avoid public gatherings.

This week has been a particularly deadly week for Kabul after five people were killed during the mass rally in the city on Friday. They had been protesting against Wednesday's massive truck bombing which killed over 100 people and wounded more than 600.

The Taliban immediately denied any involvement in the cemetery bombing.
Posted by: badanov || 06/04/2017 00:00 || Comments || Link || E-Mail|| [1069 views] Top|| File under: Islamic State
Africa North
Waddan taken by LNA in fierce fighting
Tunis, 2 June 2017:

Units belonging of the Libyan National Army (LNA) have entered the town of Waddan in Jufra amid fierce fighting. Latest reports say that they have taken it. The nearby town of Sukna is also said to have been taken by the LNA, although this has not been confirmed.

The LNA forces are believed to be heading towards Jufra airbase. Its capture would give it air striking coverage of much of western Libya.

The clashes first erupted on the eastern outskirts of Waddan between the LNA and the Benghazi Defence Brigades (BDB), said to have been supported by Chadian mercenaries.

Waddan hospital has reported 11 dead, including seven Chadians.

For their part, the LNA were supported by armed locals from Waddan, with at least one reported dead. Three Chadians on the side of the BDB died.

Misratan forces had already left the area before the attack.

It followed another night of intense aerial bombardment by LNA jets. At least ten airstrikes hit the neighbouring town of Houn. While the Egyptian air force has carried out attacks on Derna and the Jufra region in the past week, there is no indication they were involved in the events of the past 24 hours.

LNA spokesman Colonel Ahmed Mismari issued a statement urging the people of Jufra to stay away from any "fixed or mobile target, headquarters or vehicles belonging to hostile groups, as they are legitimate targets for the armed forces' air force".

He added that the LNA General Command would target any building that "embraces these terrorist groups".
Posted by: badanov || 06/04/2017 00:00 || Comments || Link || E-Mail|| [351 views] Top|| File under:
LNA captures al-Jufra airbase
Benghazi and Tripoli, 3 June 2017:

Libyan National Army (LNA) units moved into the Jufra airbase this morning after it had been abandoned first by the 13th Brigade (formerly the Third Force) and then by the Benghazi Defence Brigades.

The LNA said that seven 12th Brigade soldiers were killed in the fighting with an eighth casualty from a supporting unit. It is unclear how many Misratans and BDB members became casualties or were taken prisoner. Their withdrawal appears to have happened as LNA units began to surround the base following up quickly on their successful attack on Waddan.

Libyan commentator Mohamed Eljarh said today: "Winning & securing Jufra will be a major development and will shift in the balance of power in central and western Libya".

The LNA said that armed forces commander-in-chief Khalifa Hafter had saluted all units that had taken part in the Jufra attack. He had also praised the locals for supporting the LNA and "congratulated them on being freed from terrorism".

Jufra has been held by the BDB for over a year. Last December in the wake of the LNA's capture of the four Oil Crescent export terminals, its warplanes began airstrikes on the base and surrounding area. Today's advance was preceded by more overnight air attacks.

Among the LNA images to come out of the newly-occupied air base was footage of the former 12th Brigade commander Mohamed Ben Nayel speaking to the camera from the middle of the runway and hailing the victory. Nayel resigned last Monday and was succeeded by his deputy Brigadier General Abdul Hadi Bouzid . It is unclear what he was doing in Jufra.

Yesterday, after Waddan had fallen, LNA spokesman Colonel Ahmed Mismari said that the next objective would be Bani Walid, some 350 km to the north-west of Jufra.

(This article has been updated)
Posted by: badanov || 06/04/2017 00:00 || Comments || Link || E-Mail|| [317 views] Top|| File under:
Tunisia detains ISIS recruiter
Tunis – Tunisia's interior ministry has confirmed the arrest of a man recruiting fighters for the purpose of sending them to war zones such as Libya, Syria and Iraq.

The ministry, which did not identify the suspect, said the man is Tunisian and was residing in a neighboring country. But he was arrested in the center of the Tunisian capital.

The arrest of the man, who is considered a top terrorist recruiter, will likely untangle the mystery of the travel of hundreds of Tunisians to war zones.

The ministry said the suspect admitted to luring a large number of extremists in Tunisia and sending them to Syria.

He also confessed to being tasked by ISIS in Syria to carry out his mission in return for huge sums of money in US currency.

Police also arrested two other accomplices, who were on their way to Syria. They seized from them cash and electronic devices that include videos praising ISIS.

During initial questioning, the two men admitted to planning on traveling to Syria to join the terrorist organization. They also confessed to plotting terrorist attacks in Tunisia in case they failed to reach the war-torn country.

According to official data, there are around 3,000 Tunisian terrorists abroad, the majority in Syria and the rest in Libya, Iraq and other countries.

Interior ministry documents also reveal that more than 27,000 Tunisians have been stopped from joining terrorist groups, and that 800 terrorists have returned to the country.

The return of extremists creates huge security challenges for the Tunisian authorities.
Posted by: badanov || 06/04/2017 00:00 || Comments || Link || E-Mail|| [304 views] Top|| File under: Islamic State
Arabia
Six Qatari soldiers wounded on Yemeni border
[ALMASDARNEWS] On Sunday, Qatar


...an emirate on the east coast of the Arabian Peninsula. It sits on some really productive gas and oil deposits, which produces the highest per capita income in the world. They piss it all away on religion, financing the Moslem Brotherhood and several al-Qaeda affiliates...


's Ministry of Defense announced six of its soldiers had been

maimed

on Saudi-Yemen


...an area of the Arabian Peninsula sometimes mistaken for a country. It is populated by more antagonistic tribes and factions than you can keep track of. Except for a tiny handfull of Jews everthing there is very Islamic...


border.

Qatari state news agency quoted the commander of Morale guidance at the MoD saying the soldiers

were maimed

"while conducting their duties within the Qatari contingent defending the southern borders of the Kingdom of Soddy Arabia


...a kingdom taking up the bulk of the Arabian peninsula. Its primary economic activity involves exporting oil and soaking Islamic rubes on the annual hajj pilgrimage. The country supports a large number of princes in whatcha might call princely splendor. When the oil runs out the rest of the world is going to kick sand in the Soddy national face...


The statement does not specify if they were fighting with the Saudi-led Arab coalition which, as Saudi Arabia constantly reiterates, supports the exiled Yemeni President Hadi.

This comes as a development of the dispute occurred between Saudi Arabia and United Arab Emirates, on the one hand, and Qatar on the other. The conflict started after Qatari state news agency (QNA) had published controversial statements ascribed to Emir of Qatar, in which he criticized policy of Persian Gulf Countries towards Iran calling for improvement of relations with the Islamic Theocratic Republic.

The agency later denied responsibility for publishing these materials saying the web-site was hacked. However,


corruption finds a dozen alibis for its evil deeds...


both Saudi and Emirati media still publish news proving the agency's web-site was not hacked.

This dispute escalates as Mohammed bin Zayed, Crown Prince of Abu Dhabi and Deputy Supreme Commander of the Armed Forces held talks with King Of Saudi Arabia yesterday.

Abdel Bari Atwan ,editor-in-chief of the London-based electronic Arabic daily outlet, Rai-al-Youm, believes the main agenda of the visit was dispute with Qatar, and not Yemen, as media reported.

Presently, there are 1,000 Qatari soldiers deployed at Yemeni ‐ Saudi border.
Posted by: Fred || 06/04/2017 00:00 || Comments || Link || E-Mail|| [353 views] Top|| File under: Houthis
27 die in fighting in Taiz
ADEN: Yemeni government forces fought Saturday to capture a rebel-held presidential palace in the southwestern province of Taiz after clashes that killed 27 people, medics and military sources said.

Most of Taiz province is controlled by Iran-backed Houthi militias, who are battling forces allied with UN-backed President Abed Rabbo Mansour Hadi based in the provincial capital.

Medics at the rebel-controlled Thamar Government Hospital in Taiz, Yemen's third city, said 19 Houthis had been killed in clashes over the past 24 hours.

Military sources, speaking on condition of anonymity, reported eight soldiers dead during the same period as the army closed in on the presidential palace.

The palace is under the control of the Houthis who are allied with former soldiers loyal to deposed President Ali Abdullah Saleh.

A Saudi-led coalition has fought in Yemen for the past two years on the side of Hadi's government.

A statement on the Saudi Press Agency (SPA) on Saturday said pro-government Yemeni forces had captured the palace in Taiz.

But military sources on the ground denied this, telling AFP that while government forces were closing in on the palace, they had not yet seized it.

Meanwhile, Qatar said on Saturday that six of its soldiers were wounded on the Saudi border with Yemen while serving in the Saudi-led military coalition.

Qatar's Defense Ministry said in a statement carried by state news agency QNA that the six were injured "while conducting their duties within the Qatari contingent defending the southern borders of the Kingdom of Saudi Arabia."

It gave no further details on the incident.

Qatar-based Al Jazeera television reported in 2015 that Qatar had deployed 1,000 troops to Yemen. Other reports said the force was only being stationed at the Saudi border with Yemen.

Qatari media have reported that at least four soldiers have died while serving in the Saudi-led coalition.

Yemen's conflict has killed more than 8,000 people and wounded tens of thousands, according to the UN's World Health Organization.

More than 500 people have died of cholera and another 55,200 left ill in recent weeks in the second outbreak of the deadly infection in less than a year in Yemen, the poorest country in the Arab world.

The UN has warned that 17 million people, or two-thirds of the population, face a serious threat of famine this year.
Posted by: badanov || 06/04/2017 00:00 || Comments || Link || E-Mail|| [295 views] Top|| File under: Houthis
Britain
Three Jihadi knifemen shot dead last night by police after killing six 7 and hurting 30 48: Gang yell 'this is for Allah' after mowing down crowd on London Bridge and then going from bar to bar in stabbing frenz
Herewith a summary of what was known as of midnight, and a place to add updates as the day progresses. Yesterday's report with the usual interesting discussion is here.
[DailyMail]
The men, described as being 'of Mediterranean origin', drove the white van at 50mph across the bridge


They mowed down up to 20 pedestrians, then jumped out of the van shouting 'this is for Allah', and began 'randomly stabbing' people


One horrified woman said she saw three people with what appeared to be their throats cut at London Bridge


Attackers, wearing fake suicide vests, then stabbed people with 12-inch hunting knives at busy pubs and bars in nearby Borough Market


The terrorists were shot and killed by armed police in Borough Market within eight minutes of the first call


A man in a black tracksuit was arrested in Vauxhall in an unrelated stabbing on Saturday night
Lots of photos and video snippets plus two maps showing the location of events.
The Telegraph liveblog
The Sun keeps updating their report.
BBC Updates and photos
Summary update as of 1:50 p.m. EDT:
12 arrested this morning in an apartment building in Barking, east London, four of them women in traditional Islamic clothing


One of the apartments belonged to one of the dead terrorists, suggesting the police have identified them; neighbours described a father of two small children known to the neighbours as ""Abbs"


Another raid at East Ham may or may not be connected


Four police among the wounded, one or two considered serious


One of the wounded police held off the attackers armed only with a baton until he was knifed in the face


There wil be a temporary halt in campaigning out of respect for the casualties, but at this point no talk of postponing the election itself.
Posted by: trailing wife || 06/04/2017 00:49 || Comments || Link || E-Mail|| [1476 views] Top|| File under:
Police arrest 24-year-old man on suspicion of terror offences over Manchester bombing
It was 50/50 odds they'd release him after questioning before yesterday's attacks in London. Now things might be different.

[DailyMail]
Unnamed suspect becomes 17th person to be arrest. 11 men remain in custody


He was arrested Friday night in Rusholme area of the city


Police closed off streets in south Manchester Friday as Nissan Micra, linked to Salman Abedi, was examined
Posted by: trailing wife || 06/04/2017 00:00 || Comments || Link || E-Mail|| [344 views] Top|| File under: Islamic State
Iraq
Iraqi soldier dies in ISIS attack in Diyala
Diyala (IraqiNews.com) One soldier was killed, while two others were wounded due to an attack launched by Islamic State militants against checkpoint located east of Abu Saida town in Diyala province, the security committee said.

Speaking to AlSumaria News on Saturday, Awwad al-Rubaie, a member of the security committee at Diyala province, said on Saturday "IS militants attacked the army security checkpoint between abu Karma and Gelbi from Abu Saida direction. One soldier was killed, while two others were injured."

"The crime committed by IS shows its dangers and presence at several agricultural lands," Rubaie said urging security services to "carry out military operations to end presence of extremist groups and boost security."

Several regions and agricultural lands in Abu Saida witness attacks by IS fighters.

Violence in the country has surged further with the emergence of Islamic State Sunni extremist militants who proclaimed an "Islamic Caliphate" in Iraq and Syria in 2014.

According to a monthly count released on Thursday by the United Nations Assistance Mission in Iraq, violence and armed conflicts left 824 Iraqis dead and wounded during the month of May.

Nineveh came on top of the most affected governorates with 354 Iraqi civilians were killed and another 470 injured. Baghdad came in second place with 86 victims and 22 injured. Anbar came third with a total of 136 casualties (47 killed and 89 injured)

The total number of victims marked a rise from 317 Iraqis in April. In March, the victims reached 1115, according to UNAMI.
Posted by: badanov || 06/04/2017 00:00 || Comments || Link || E-Mail|| [305 views] Top|| File under: Islamic State
100 ISIS troops die in western Mosul


Mosul (IraqiNews.com) At least 100 Islamic State militants were killed as Iraqi troops recaptured another district in western Mosul on Friday, Iraqi troops have declared.

"The group lost 120 militants during battles on al-Sihha district in western Mosul over the past few days," Brigadier General Sabah Noaman, spokesperson of the army's elite Counter-Terrorism Service, said in press remarks adding that CTS troops awaits meeting with Federal Police's Rapid Response troops and army at the northern region to fully besiege the Old City.

The total area controlled by IS is less than three-four square kilometers, Noaman said without setting a date for end of military operations.

On Friday, Lt. Gen. Abdul Amir Yarallah, head of Nineveh Operations Command, said CTS liberated al-Sihha al-Oula district.

As the district is freed, IS now has only two remaining districts of al-Shifaa, al-Zanjili and parts of the Old City.

In western Nineveh, Iraqi troops started digging trenches that stretch along regions that were liberated last week.

Iraqi forces have been sweeping through northwestern neighborhoods over the past few weeks in a way to invade the strategic Old City, after finding it hard to invade from the south.

The eastern side of Mosul was retaken in January after three months of battles. Another major offensive was launched in February to recapture the western flank of the city.

Iranian militias advance in Baaj

[AlManar] The Iraqi Popular Mobilization Forces (PMF) managed on Saturday to advance in southern Ba'aj district, liberating Al-Risalah compound from ISIL terrorists.

A PMF spokesman said that the popular forces, backed by the Iraqi air force, have been advancing in western Mosul, tightening the siege imposed on the takfiri group in the area.
Posted by: badanov || 06/04/2017 00:00 || Comments || Link || E-Mail|| [464 views] Top|| File under: Islamic State
Israel-Palestine-Jordan
Jordanian troops kill 10 militants along Syrian border
(IraqiNews) Jordanian border guards clashed with militants who tried to attack their positions at the border with Syria on Saturday, killing the gunmen and destroying three motorbikes they were riding, the Jordanian state news agency Petra reported.

The Petra report did not say how many militants had been killed in the attack near the Rukban camp for displaced Syrians, where Islamic State claimed a car bomb attack in May and has also clashed with Syrian rebel groups that operate in the area.

Rukban is located in a sparsely populated area near the intersection of the borders of Syria, Iraq and Jordan.

Citing a source in the Jordanian armed forces command, Petra said the militants had tried to attack the Jordanian border guards' forward positions from Syrian territory at 8.30 a.m. (0530 GMT). One border guard was wounded in the clash, it said. It did not identify which militant group they belonged to.
One border guard suffered a hand injury, it added.
Posted by: badanov || 06/04/2017 00:00 || Comments || Link || E-Mail|| [294 views] Top|| File under:
Southeast Asia
Seven Thai soldiers wounded in double bombing
[The Nation] Seven troops were wounded in a double bombing in Narathiwat's Tak Bai district on Friday morning.

The first happened at 9am at a bridge behind the Narathiwat Coastal Fishery Research Center. As five troops parked their pickup truck, rebels detonated a bomb hidden inside a motorcycle to ambush them. Police said the five soldiers had gone to help repair the house of a relative of a former rebel. The motorcycle belonged to Mariya Maka, who reported that it had been stolen after his friend borrowed it.

About 30 minutes later, as police inspected the scene, another bomb exploded about 800 meters away. The second bomb wounded more soldiers who had set up a roadblock after the first explosion.

Poilce said two of the soldiers were severely wounded.
Posted by: ryuge || 06/04/2017 00:00 || Comments || Link || E-Mail|| [349 views] Top|| File under: Thai Insurgency
General leading Philippine battle with Islamists relieved of command
[REUTERS] The general leading an offensive against pro-Islamic State
...formerly ISIS or ISIL, depending on your preference. Before that al-Qaeda in Iraq, as shaped by Abu Musab Zarqawi. They're very devout, committing every atrocity they can find in the Koran and inventing a few more. They fling Allah around with every other sentence, but to hear the pols talk they're not really Moslems....


gunnies

holed up in a southern Philippine town has been relieved of his command, an army

front man

said on Friday, the 11th day of the country's biggest security crisis in years.

The removal of Brigadier-General Nixon Fortes as commander of the army brigade in Marawi City and his replacement by his deputy, Colonel Generoso Ponio, was not related to the battle that has raged in the city, the

front man

said.

"That's not the reason,"

front man

Lieutenant-Colonel Ray Tiongson said when asked if Fortes' replacement was triggered by the course of the conflict.

Fortes was appointed commander of the army's 103rd Brigade in January and oversaw a series of operations on the island of Mindanao to disrupt the Maute, a group that has sworn allegiance to Islamic State which later laid siege to Marawi City.

A military source, speaking on condition of anonymity
... for fear of being murdered...
, said Fortes was dismissed because not all his forces were in the city when the rebels began their rampage, even though military intelligence had indicated that Islamist

murderous Moslem

s, including

imported muscle

, were amassing there.

The source said that some of Fortes' forces were busy fighting a small band of communist

gunnies

in a nearby town when some 400

gunnies

overran Marawi City on May 23 after a botched military raid to capture their leader, Isnilon Hapilon.

Thirty-nine members of the security forces have been killed in the Marawi City battles, as well as 19 civilians and 120 rebel fighters.


Posted by: Fred || 06/04/2017 00:00 || Comments || Link || E-Mail|| [392 views] Top|| File under: Maute group (IS)
Syria-Lebanon-Iran
Lebanese Army confronts ISIL terrorists attempting to infiltrate from Syria
[ALMASDARNEWS] The Lebanese addressed an infiltration attempt by Islamic State (ISIL) militants near the Faleeta Barrens of Syria this morning, a military source reported.

According to the report, the Islamic State entered Lebanon after crossing through the Qalamoun Mountains last night; they were seen traveling in the Hamid Valley this morning before they were confronted by the Lebanese Army.

Intense clashes are ongoing at the moment in this area located near the 'Arsal Barrens.
Posted by: Fred || 06/04/2017 00:00 || Comments || Link || E-Mail|| [329 views] Top|| File under: Islamic State
Syrian rebels forces continue advance towards Raqqa
[AAWSAT] The Syrian Democratic Forces (SDF), a US-backed Kurdish-Arab alliance, have seized new territory that lies halfway between ISIS' former stronghold of Tabqa and its de facto capital Raqqa in northern Syria, the Syrian Observatory for Human Rights said Saturday.

The Britain-based monitor said the SDF captured the town of Mansoura late Friday and the adjacent Baath Dam on the Euphrates River, around 20 kilometers west of Raqqa.

"This advance will allow the SDF to expand its control on the southern banks of the Euphrates River and stabilize the western front of Raqqa before launching the final battle to expel ISIS from the city," Observatory director Rami Abdel Rahman said.

"We're nearing the major battle," he added.

Abdel Rahman said combing operations were ongoing in Mansoura and at the dam to "dismantle mines and search for remaining jihadists".

The SDF launched an operation to capture Raqqa last November, and has since surrounded the city from the north and east while closing in from the west.

SDF spokesman Talal Sello told AFP the advances on the western front were part of the final stage of operations before the launch of the assault on Raqqa, which has been held by ISIS since 2014.

He said the SDF had received "weapons and advanced equipment from the international coalition… as part of preparations for the launch of the battle for Raqqa, which is close".

Sello said the SDF would launch the attack from the north, west and east of Raqqa.

"The SDF has already completed the siege from the northern and eastern sides and is working to complete the siege from the west," he added.

The SDF is fighting with broad weapons, airpower, and ground support from the US-led coalition.

SDF fighters are now just a few kilometers from the city on the north, east and western fronts, with all major routes into the city severed.

ISIS militants are still able to move out of the city to the south, however, crossing the Euphrates river by boat before continuing on through the desert.

The SDF is not expected to try to seal the southern route before launching its final assault.

"The SDF doesn't need to isolate Raqqa from the south, because the international coalition's planes can target any jihadists as they cross the river," Abdel Rahman said.
Posted by: badanov || 06/04/2017 00:00 || Comments || Link || E-Mail|| [337 views] Top|| File under: Islamic State
Syrian Army Combat Summary
The Syrian Army units on Saturday re-established full control over 22 towns in the eastern countryside of Aleppo, killing more than 1200 terrorists.

The source added that the army reestablished control over the towns and farms of al-Asilan, al-Fakhha, Khrbet al-Fakhha, al-Mezzeh al-Shamaliyeh, al-Ghar city, Jeb al-Hamam, Maskaneh wheat hermitages, al-Ajouziyeh, al-Ramadaniyeh, al-Masoudiyeh, al-Mahmoudiyeh, Jadiaa kabira and jadiaa Saghira, al-Hamra, al-Nua'imiyeh, alFaisaliyeh, al-Mowaniyeh, al-Kaltah, Um Rejel, Um Hajrah, al-Taybbeh and Rasem al-Ghazal.

It added that more than 1200 ISIL terrorists were killed including Abu Hozaifa al-Lyibi, a military leader of ISIL, and hundreds of others got injured the military operations carried out in the eastern countryside of Aleppo.

Earlier, the Army units, in cooperation with backing forces carried out a number of intensive operations against the ISIL positions in the southeastern countryside of Aleppo, establishing control over the northeastern and middle parts of al-Tweihina Mountains to the east of Khanaser-Athria axis in the southeastern side of Aleppo countryside.

A number of the ISIL terrorists were killed in the operations and their equipment and fortifications were destroyed.

Deir Ezzor

The army units carried out bombardments and airstrikes against ISIL positions and movement axes in Talet Alloush, al-Thardeh roundabout, al-Makabbat, the Panorama area and the surrounding hills, Palmyra road, al-Rashdiyeh neighborhood and in the villages of al-Jenineh and Aiyyash in Deir Ezzor province.

A military source told SANA Saturday that the army operations killed more than 70 ISIL terrorists and destroyed 4 machineguns-equipped vehicles, canons, a tank and a truck.

Meanwhile, SANA reporter in Deir Ezzor said that the army units carried out intensified operations against the ISIL movement axes and gatherings on the axes of the Cemeteries and al-Maqabar areas, al-Thardeh Mountain, Juniad battalion, Talet Alloush, Talet Milad, the Panorama Farms, the youth housing and in the surroundings of 137 regiment.

The source added that the army inflicted heavy losses upon the ISIL terrorists in personnel.

Source: SANA
Posted by: badanov || 06/04/2017 00:00 || Comments || Link || E-Mail|| [351 views] Top|| File under: Govt of Syria
Syrian forces captures parts of Aleppo
Aleppo (SyriaNews.media) The Syrian regime forces and their affiliated militias, on Saturday, recaptured some parts of al-Tuwaihaina Mountains, east of Khanaser-Ithreya road, southeast of Aleppo, Qasioun News Agency reported.

The news agency revealed that the Syrian government forces also advanced toward the northern, eastern and central parts of al-Tuwaihaina Mountains, after violent battles with the Islamic State group, amid mutual rockets and artillery shelling.

Meanwhile, media sources belonging to the Islamic State pointed out that the terrorist group killed eight members of the government forces and wounded dozens others, after repulsing their attack in the vicinity of al-Hamam area, east of Aleppo.

Noteworthy, regime forces and the affiliated militias recently recaptured several areas in the countryside of Aleppo, and approached Maskana, the last stronghold of the Islamic State east of Aleppo.
Posted by: badanov || 06/04/2017 00:00 || Comments || Link || E-Mail|| [341 views] Top|| File under: Govt of Syria
ISIS captures Syrian positions in Deir Ezzor
Deir Ezzor (SyriaNews.media) The Islamic State group, on Saturday, attacked locations belonging to the Syrian government forces in the city of Deir Ezzor, Qasioun News Agency reported.

The news agency stated that the Islamic State militants attacked the Syrian government forces and managed to capture some of their locations in Deir Ezzor.

Furthermore, the terrorist group advanced into al-Sawaka School, Dawar al-Panorama and al-Snouf hill, west of the city, after violent clashes with the regime forces and a mutual rockets and artillery shelling.

Meanwhile, Syrian warplanes carried out air strikes on Dawar al-Panorama area, but no casualties were reported among the ranks of the two sides.
Posted by: badanov || 06/04/2017 00:00 || Comments || Link || E-Mail|| [312 views] Top|| File under: Islamic State
Terror Networks
The Beatings Will Continue: Iraqi Edition


ISIS kills civilians fleeing Mosul

(Reuters) Dozens of dead bodies of civilians killed while fleeing an Islamic State-held neighborhood in Mosul were lying on Saturday in a street close to the front line with Iraqi armed forces, a Reuters TV crew reported.

The bodies belonged to men, women and children. Bags in which they carried their belongings were strewn around the street leading out of the Zanjili districts, one of three still in the hands of Islamic State in Mosul.

Hundreds others managed to reach the government lines, some wounded and some carrying apparently dead bodies in blankets.


Dozens found in ISIS prison in western Mosul

Mosul (IraqiNews.com) A huge underground prison with dozens of detainees from Anbar province was found in west of Mosul, a local source from Nineveh said on Saturday.

"While liberating western Mosul districts, Iraqi troops found a huge underground prison, where dozens of detainees from Fallujah, Ramadi, Saqlawiyah and Karma cities were held," the source told AlSumaria News.

Speaking on condition of anonymity, the source said "the detainees were released. They were secured by Iraqi troops ahead of being treated. They were then transferred to another place to check their identities."

U.N. estimates put the number of civilians stranded at the battlefield in the Old City at 200.000, saying they suffer severe shortages in food and medicine.

Iraqi generals had earlier predicted recapturing the city in mid-May before start of the holy month of Ramadan, which began on Saturday.

Iraqi forces have been sweeping through northwestern neighborhoods over the past few weeks in a way to invade the strategic Old City, after finding it hard to invade from the south.

The eastern side of Mosul was retaken in January after three months of battles. Another major offensive was launched in February to recapture the western flank of the city.
Posted by: badanov || 06/04/2017 00:00 || Comments || Link || E-Mail|| [344 views] Top|| File under: Islamic State
Who's in the News
22
[untagged]
9
Islamic State
3
Commies
2
Moslem Colonists
2
Govt of Syria
2
Houthis
1
Hizb-i-Islami-Hekmatyar
1
Thai Insurgency
1
Haqqani Network
1
Sublime Porte
1
Taliban
1
Maute group (IS)
1
Hamas
Bookmark
E-Mail Me
The Classics
The O Club
Rantburg Store
The Bloids
The Never-ending Story
Thugburg
RSS Links
Gulf War I
The Way We Were
Bio
Merry-Go-Blog
Hair Through the Ages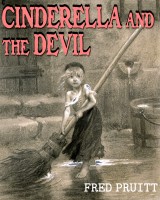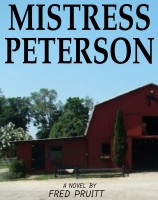 On Sale now!


A multi-volume chronology and reference guide set detailing three years of the Mexican Drug War between 2010 and 2012.

Rantburg.com and borderlandbeat.com correspondent and author Chris Covert presents his first non-fiction work detailing the drug and gang related violence in Mexico.

Chris gives us Mexican press dispatches of drug and gang war violence over three years, presented in a multi volume set intended to chronicle the death, violence and mayhem which has dominated Mexico for six years.
Click here for more information


Meet the Mods
In no particular order...


Steve White
Seafarious
Pappy
lotp
Scooter McGruder
john frum
tu3031
badanov
sherry
ryuge
GolfBravoUSMC
Bright Pebbles
trailing wife
Gloria
Fred
Besoeker
Glenmore
Frank G
3dc
Skidmark
Alaska Paul



Better than the average link...



Rantburg was assembled from recycled algorithms in the United States of America. No trees were destroyed in the production of this weblog. We did hurt some, though. Sorry.
54.83.93.85