Afghanistan
Young boys arrested before joining ISIS ranks in East of Afghanistan
[Khaama (Afghanistan)] Two young boys were enjugged
Youse'll never take me alive coppers!... [BANG!]... Ow!... I quit!
before they manage to join the ranks of the Islamic State
...formerly ISIS or ISIL, depending on your preference. Before that al-Qaeda in Iraq, as shaped by Abu Musab Zarqawi. They're very devout, committing every atrocity they can find in the Koran and inventing a few more. They fling Allah around with every other sentence, but to hear the pols talk they're not really Moslems....
of Iraq and Syria (ISIS) terrorist group in eastern Nangarhar


The unfortunate Afghan province located adjacent to Mohmand, Kurram, and Khyber Agencies. The capital is Jalalabad. The province was the fief of Younus Khalis after the Soviets departed and one of his sons is the current provincial Taliban commander. Nangarhar is Haqqani country..


province of Afghanistan.

The provincial police commandment in a statement the two young boys were arrested during an operation of the security forces in the vicinity of Haska Mina district.

The statement further added that two boys were held as they were attempting to cross the Kota area and join the ranks of the terror group.

According to the police commandment, intelligence information was already available with the security forces regarding the plans of the terror group to attract the two young boys into their ranks.

The boys arrested during the operation have been identified as Adil and Zia-ur-Rehman who are around 14 and 16 years old, the police commandment said.

The boys are currently in the custody of the security forces for further investigations, the police commandment said, adding that they have admitted that they were travelling to join ISIS terrorist group.

According to Nangarhar police, the security forces have arrested numerous suspects having links with the terror group in Haska Mina district.


Posted by: Fred || 11/03/2017 00:00 || Comments || Link || E-Mail|| [305 views] Top|| File under: Islamic State
Africa Horn
Ethiopian Troops Cross Into Somalia To Fight Al-Shabaab
[RADIOSHABELLE] Hundreds of heavily-armed Æthiopian troops have crossed into Somalia, reportedly to assist a Somali government offensive against al-Shabaab
...
the personification of Somali state failure...


murderous Moslem

s.

Residents in the border town of Dolow, in Somalia's Gedo region, say they saw at least 30 vehicles carrying Æthiopian troops crossing into Somalia late Tuesday.

Witnesses who spoke to VOA Somali on condition of anonymity estimated that 1,000 Æthiopian soldiers entered Somalia. One resident said the troops were riding military vehicles and pickup trucks mounted with machine guns.

Æthiopia has thousands of troops in Somalia as a part of AMISOM, the African Union


...a union consisting of 53 African states, most run by dictators of one flavor or another. The only all-African state not in the AU is Morocco. Established in 2002, the AU is the successor to the Organisation of African Unity (OAU), which was even less successful...


force fighting al-Shabaab.

Regional authorities contacted by VOA on Wednesday confirmed the new Æthiopian military movements.

"The Æthiopian troops as a part of AMISOM have already been in the region, and their current movement is part of the response to the Somali president's call for a massive attack on al-Shabaab

murderous Moslem

s," said Mohammed Husein al-Qadi, the deputy governor of Gedo region.


Posted by: Fred || 11/03/2017 00:00 || Comments || Link || E-Mail|| [288 views] Top|| File under: al-Shabaab (AQ)
Africa North
Egyptian air strike kills 5 terrorists after North Sinai checkpoint attack: Military
[AlAhram] Egypt's security forces killed five

gunnies

on Thursday who were attempting to attack a checkpoint in the border North Sinai region, where the military is fighting an Islamist insurgency, the military said in a statement.

A group of "armed terrorist elements"

shot up

security forces stationed at the checkpoint, who returned fire, forcing the

button men

to flee and hide.

Air forces pursued the

gunnies

and launched air strikes, killing five and injuring six others. Two 4x4 vehicles and two buildings where the

button men

were hiding were also destroyed.
Posted by: trailing wife || 11/03/2017 06:30 || Comments || Link || E-Mail|| [207 views] Top|| File under: Ansar Bayt al-Maqdis (IS)
Refugees flee fighting near Tripoli
Tunis, 2 November 2017:

Civilians in Azziziya, southwest of Tripoli, are reported to have fled their homes today as random shelling resumed in the area this morning. On Wednesday night rocket attacks are said to have resulted in the death of a child with one other person wounded. Several buildings are also said to have been damaged.

In response, there were demonstrations today in Azziziya and the surrounding district, with protestors blaming the Presidency Council (PC) for the attacks. Angry Wirshefana elders have also said that the area would be vigorously defended.

The fighting started yesterday when a joint force consisting of members of the Special Operations Force, led by Major Imad Trabelsi and ostensibly linked to the Libyan National Army (LNA), and a unit under Osama Juwaili, the PC's western region military commander, launched an attack on the 4th Brigade camp in Azziziya.

Consisting of local militiamen, the brigade is led by Omar Tantoush, head of the Wirshefana Military Council.

The 26th Brigade camp and the Azziziya Training Centre are also reported to have been attacked.

Trabulsi has accused the 4th Brigade of harbouring members of the pro-Qaddafi Popular Front for the Liberation of Libya as well as rebels from Darfur in Sudan. He had earlier ordered Tantoush to evacuate the camp and hand it over to him. He is also reported saying that the operation was additionally targeted at criminals in the Wirshefana area as well as ensuring the reopening of the road between Hosh Al-Seteen and Zahra bridge on the Swani road.

The accusation about supporting pro-Qaddafi elements refers to Mabrouk Ahnish who was arrested in the area over a fortnight ago along with a Dafuri militia leader and then handed over to the Special Deterrence (Rada) forces in Tripoli. His militia in the Brak Al-Shatti area subsequently cut of the water supply to the capital in a bid to force Rada to release him, but it has no succeeded and much of the city still remains without water.

Tantoush was previously allied to the LNA and was appointed by its Tripoli Operations Room in 2015 to take control of all checkpoints on the coast road east of the city. However, he broke with the LNA a year ago and Khalifa Hafter replaced him with Trabulsi.

There is mystery this evening, however, at who exactly ordered the attack.

Trabulsi has been quoted saying that the joint operation had been authorised by Hafter. However, the LNA general command has said that it did "not issue any orders to any of its units in the Western region" to carry out any military action.

The PC's chief of staff, Major-General Abdulrahman Al-Tawil, has likewise denied ordering any military action in the area.

Despite answering to rival military commanders, both Trabelsi and Juwaili are from Zintan and the operation has widened the growing rupture between it and its former Wirshefani allies, both of whom were regarded as the vanguard of LNA forces in the west.

While Zintan Minitary Council is reported ordering Wirshefana locals to keep away from the action, Wirshefana elders and officials have accused Juwaili and Trabulsi of trying to subjugate the area ahead of A Zintani attempt to move back to Tripoli.

Elders from Bani Walid have meanwhile been trying to mediate an end to the clashes.
Posted by: badanov || 11/03/2017 00:00 || Comments || Link || E-Mail|| [208 views] Top|| File under: Arab Spring
Fighting breaks out in Wershiffana district
[Libya Observer] Fighting erupted in Wershiffana district in western Libya between local

gang

s and the forces led by commander of the western military zone, Osama Jowaili, who was appointed by the Presidential Council.

According to reports from Wershiffana and to statements from the district's Council of Elders, the

festivities

got intensified around the Checkpoint 60 in the district.

In the meantime, the Chief of Staff of the Presidential Council Abdelrahman al-Taweel denied knowing of the military operation led by the commander of the western region's military zone.

Al-Taweel told a media outlet that he did not appoint any forces led by Jowaili and had no knowledge of whether he was appointed by the Presidential Council or not.

Ahmed Belwaer, a member of the Council of Elders, told local media in Libya that the district is awaiting, adding that the

festivities

caused huge material damage including two houses.

Meanwhile,


...back at the laboratory, Igor and Oleg were discussing what the quickest way might be to deal with the monster...


the Zintan Military Council called on all the residents of Wershiffana to stay away from the gatherings and military areas, emphasizing the need for avoiding taking to the streets or going out in the areas near the fighting.

Al-Mabrouk Bu Amid, the Head of the Social Council of the city, stated to the media that what is being plotted for Wershiffana by Zintani "militias" led by Osama Jowaili and by the blessing of the Presidential Council" aims at entering Tripoli


...a confusing city, one end of which is located in Lebanon and the other end of which is the capital of Libya. Its chief distinction is being mentioned in the Marine Hymn...


"The claims that the operation is for defeating and eliminating criminals in Wershiffana is just a pretext for the looming war." He said.

He also explained, to al-Nabaa TV Channel, that the operation is carried out by mercenaries from Sudanese Justice and Equality Movement, who were recruited for the incident and led by the western military zone's commander.


Posted by: Fred || 11/03/2017 00:00 || Comments || Link || E-Mail|| [177 views] Top|| File under: Arab Spring
Europe
Brother of French Jewish school shooter gets 20 years for terror ties
[IsraelTimes] Abdelkader Merah convicted of terrorist conspiracy, but cleared of helping brother Mohammed carry out 7 Toulouse shootings including 3 Jewish children

The older brother of a French jihadist who

rubbed out

seven people in Toulouse


...lies on the banks of the River Garonne, half-way between the Atlantic Ocean and the Mediterranean Sea. The Toulouse metropolitan area is the fourth-largest in La Belle France...


in 2012, including three Jewish children, was given a 20-year jail sentence Thursday for being part of a terrorist conspiracy.

Abdelkader Merah was however cleared of having a direct hand in his brother Mohammed's killing of three soldiers and terror attack on a Jewish school, where he

bumped off

a rabbi, two of the rabbi's children, aged three and five, and an eight-year-old girl.

The trial was the first arising out of a wave of violence by mostly homegrown radical Islamists that has claimed the lives of more than 240 people in

La Belle France

in the past five years.

Mohammed Merah's March 2012 terror attack on Ozar Hatorah school, which he carried out in the name of al-Qaeda, was the deadliest on Jews in

La Belle France

in three decades.

Over the course of his eight-day killing spree, the 23-year-old also

rubbed out

three soldiers in the garrison town of Montauban before being killed by police after a 32-hour siege at his home.

His 35-year-old brother and mentor Abdelkader, who had nurtured his interest in jihad and defended the killings, was tossed in the calaboose
Don't shoot, coppers! I'm comin' out!
shortly afterwards on charges of complicity.

But while admitting to having been present when his brother stole the scooter he used in the attacks, Abdelkader denied any knowledge of his intentions.

His conviction on the separate charge of being part of a terrorist conspiracy was seen nonetheless by the victim's families as a victory.

"Justice has been served," Patrick Klugman, lawyer for the family of slain rabbi Jonathan Sandler said.

A second defendant, Fettah Malki, who supplied Mohammed Merah with a machine gun and a bullet-proof vest, was given a 14-year sentence after also being found guilty of involvement in a terrorist conspiracy.

From petty crime to terrorism
The trial lifted the lid on a dysfunctional family living on the margins of society in the high-rise Toulouse suburb of Les Izards.

Three of the five children born to Algerian immigrant parents, who later divorced, came under the spell of radical Islamists.

Both Abdelkader and Mohammed spent time in prison for acts of delinquency ‐ an experience that radicalized the younger Merah and left him thirsting for

Dire Revenge

against

La Belle France

.

In 2011, he traveled to the lawless tribal regions of Pakistain near the border with Afghanistan to join the Qaeda-affiliated Jund al-Khalifa.


...or Soldiers of the Caliphate, this is one of several groups by that name, the others being based in Algeria (sworn to ISIS) and Kazakhstan. More about this one can be read here...

Returning to

La Belle France

, he was questioned by intelligence services but insisted his trip had been solely for tourism.

Prosecutors had presented Abdelkader as the real brains behind the attacks and called for him to be given life in prison, without possibility of parole for 22 years.

But Merah's lawyers urged the jury not to make him a scapegoat for his brother's crimes to satisfy the public desire for a conviction.
Posted by: trailing wife || 11/03/2017 06:30 || Comments || Link || E-Mail|| [161 views] Top|| File under: al-Qaeda
The Grand Turk
Turkey detains 283 suspected IS militants
[DAWN] Ottoman Turkish security officials say police have detained 283 suspected Islamic State
...formerly ISIS or ISIL, depending on your preference. Before that al-Qaeda in Iraq, as shaped by Abu Musab Zarqawi. They're very devout, committing every atrocity they can find in the Koran and inventing a few more. They fling Allah around with every other sentence, but to hear the pols talk they're not really Moslems....
group

bully boyz

in The Sick Man of Europe Turkey


...the only place on the face of the earth that misses the Ottoman Empire....


in the past 11 days.

A security directorate statement released on Thursday also said police seized 66 improvised

bomb

s during the anti-IS operations conducted in 25 provinces across Turkey.

The statement said that of the alleged IS

bully boyz

caught, 96 are Ottoman Turkish citizens while 187 others are foreign nationals. It didn't provide information on their nationalities.

IS has been blamed for several deadly attacks in Turkey that killed more than 300 people since 2015.

Along with combating the

Lion of Islam

group's cells inside its borders, Turkey launched a military operation in northern Syria in August 2016 to clear a border zone of IS members after a deadly

suicide kaboom

targeted a wedding party.


Posted by: Fred || 11/03/2017 00:00 || Comments || Link || E-Mail|| [203 views] Top|| File under: Islamic State
39 die in fighting between Turkish troops, Kurd Kommies
ANKARA: Clashes between Turkish security force members and Kurdish militants in three mainly Kurdish provinces in southeastern Turkey on Thursday killed eight security force members and 31 militants, officials said.

A skirmish erupted near the town of Semdinli, in the province of Hakkari that borders Iraq, after the security forces spotted a group of rebels who were allegedly preparing to launch an attack, the military said.

Six soldiers and two government-paid village guards aiding troops in the fight against the rebels were killed in the fighting.

An Interior Ministry statement said 19 rebels were killed in the clash as well as a wider, air power-backed operation launched to catch the militants.

Separately, nine rebels were killed in a clash in the province of Tunceli, while three others were killed in Sirnak province, the ministry said.

The rebels of the Kurdistan Workers' Party, or PKK, have waged a three-decade-long insurgency in southeastern Turkey. The conflict has killed tens of thousands of people. The group is considered a terror organization by Turkey, the US and the EU.

Violence flared again in 2015 after the collapse of a two-year peace process.

In a speech in Ankara, President Recep Tayyip Erdogan vowed to press ahead with operations against the PKK.

"We will continue our struggle against them, until these terrorists are annihilated and are gone," Erdogan said.

The military said several rocket launchers, ammunition, hand grenades and an automatic rifle used by the rebels were seized during the operation near Semdinli.

Posted by: badanov || 11/03/2017 00:00 || Comments || Link || E-Mail|| [197 views] Top|| File under: Sublime Porte
Iraq
Iraqi army recaptures key natural gas field from Daesh
[PRESSTV] Iraqi government forces have managed to liberate a major natural gas field from

ISIS

Takfiri

...an adherent of takfir wal hijra, an offshoot of Salafism that regards everybody who doesn't agree with them as apostates who must be killed...


bully boyz

in the country's embattled western province of Anbar as they are battling to drive the

forces of Evil

out of their last remaining strongholds in the crisis-hit Arab country.

Oil Minister Jabar al-Luaibi told

news hound

s in the capital Baghdad on Thursday that army troops had captured the Akkas gas field, which produces natural gas and condensate.

The total proven reserves of the field are estimated to be around 5.6 trillion cubic feet, and production reportedly stands at around 400 million cubic feet per day. The field is operated by Korea Gas Company (KOGAS) and is located in western Anbar province near the Syrian border.

Development of Iraq's Akkas gas field stopped

ISIS

bully boyz

seized swathes of land in Anbar in May 2014.

KOGAS halted development operations following multiple attacks by

bully boyz

against the company's sites in the field.

Iraqi oil ministry officials have said that they have plans to send a crew to Akkas gas field to assess damages to its energy production facilities.

"We will make a field visit to write a report about the damages and what we need to bring back the field online as soon as possible," said Mohammed Ibrahim, an engineer who is a member of an oil ministry team supervising Akkas.


Posted by: Fred || 11/03/2017 00:00 || Comments || Link || E-Mail|| [300 views] Top|| File under: Islamic State
Anbar Antix


Butcher's Bill rises to 15 in Anbar fighting

Anbar (IraqiNews.com) Two Iraqi soldiers and Islamic State militants were killed in confrontations that occurred as army attempted to break into the group's stronghold in western Anbar, a military source was quoted saying.

"Fierce clashes broke out between Iraqi troops and militants as the forces attempted invading Qaim from the eastern side," the source told DPA. "Iraqi troops face resistance by terrorists that hamper its advance toward the center of the town."

"Thirteen militants and two soldiers were killed, while three others were wounded," the source said adding that the killed and injured were taken to hospitals for treatment.

Earlier on the day, huge number of militants were killed as Iraqi fighter jets managed to shell an IS convoy, composed of ten vehicles, driven by the militants. All were destroyed as they attempted to escape from the town to Syria's Al-BuKamal.

In a daily press briefing on Tuesday, Iraqi Prime Minister Haidar al-Abadi promised announcing liberation of Qaim within "few days".
Posted by: badanov || 11/03/2017 00:00 || Comments || Link || E-Mail|| [176 views] Top|| File under: Islamic State
Baghdad Bomb and Bullet Bulletin


1 reported dead in bombing attack in al-Rashidiya region

Baghdad (IraqiNews.com) Five persons were killed and injured in a bomb blast in northern Baghdad, a security source said on Thursday.

"A bomb exploded near stores in al-Rashidiya region, leaving one killed and four others wounded," the source told Baghdad Today website.

Violence in the country has surged further with the emergence of Islamic State Sunni extremist militants who proclaimed an "Islamic Caliphate" in Iraq and Syria in 2014.

114 Iraqi civilians were killed, while 244 others were wounded as result of terrorism, violence and armed conflicts, according to a monthly release by the United Nations Assistance Mission for Iraq (UNAMI), issued on Wednesday.
Posted by: badanov || 11/03/2017 00:00 || Comments || Link || E-Mail|| [171 views] Top|| File under:
Israel-Palestine-Jordan
IDF raids two Palestinian gun workshops, confiscates lathes
[IsraelTimes] 17

enjugged

in overnight operations throughout West Bank; two Jerusalem teens held for

Molotov cocktail

ing parked car

IDF soldiers raided two workshops in the West Bank early Thursday morning that the army said were used to manufacture firearms.

Troops from the Etzion and Yehuda brigades, working with the Shin Bet security service, sealed the workshops in Hebron and confiscated five lathes belonging to the two Paleostinians, a father and son, who owned one of the shops.

For the past year and a half, the IDF has been cracking down on the black market for guns in the West Bank. The army has focused its attention on local weapons production, specifically the manufacturing of Carlo-style submachine guns, a jury-rigged gun cobbled together out of water pipes and parts from other guns.

Elsewhere in the West Bank, the army enjugged
Don't shoot, coppers! I'm comin' out!
15

desperados

, including 11 who are suspected of involvement of throwing rocks or taking part in violent protests, according to the military.

Also Thursday, two teenagers were arrested in East Jerusalem on suspicion of throwing Molotov cocktails at a parked car.

The two, aged 18 and 19, from the neighborhood of A-Tur, allegedly threw the

Molotov cocktail

s at an Israeli vehicle that was parked in the area. There were no injuries but the car was damaged.
Posted by: trailing wife || 11/03/2017 06:30 || Comments || Link || E-Mail|| [245 views] Top|| File under:
Southeast Asia
Hapilon's top aide killed in Marawi
[PhilStar] Two Maute gunmen were killed by Philippine troops as the military continued clearing Marawi City of stragglers from the IS-affiliated group.

Col. Romeo Brawner said troops caught up with the two terrorists in a gun battle inside the main battle area late Wednesday. Two soldiers were hurt in the encounter.

Brawner identified one of the slain gunmen as Abu Talja, believed to be the right hand man of slain Abu Sayyaf leader Isnilon Hapilon. The militants were trying to slip out through the tunnels to escape the area when troops chanced upon them, triggering the clash.

Brawner said the two stragglers appeared to be weak and malnourished, confirming claims by captured Indonesian militant Muhammad Ilham Syahputra. Brawner said, "The Indonesian said they are already weak for lack of food so they forage during the night, hoping to get something to eat."

Village watchmen arrested Syahputra while trying to escape last Wednesday. Syahputra said there are still 39 of them hiding in the labyrinth of tunnels dug by Maute militants inside the main battle area.

"But it's possible there are still more than a dozen hiding inside," Brawner said.

Syahputra confessed he arrived in the Philippines last year to join the Maute group on the invitation of Hapilon. The Indonesian fighter, from Medan, said his group was involved in a 2016 suicide attack that killed eight people in Jakarta that was claimed by IS.

Sources revealed the Indonesian militants went to Mindanao through General Santos City by boat. Sources also identified two of Hapilon's other Indonesian companions as Savithri and Urdomo Hartono.
Posted by: ryuge || 11/03/2017 00:00 || Comments || Link || E-Mail|| [243 views] Top|| File under: Maute group (IS)
Syria-Lebanon-Iran
Russian long-range bombers strike Daesh positions in Syria's Dayr al-Zawr province
[PRESSTV] The Russian military says six of its Tupolev Tu-22M3 long-range bombers have successfully pounded the positions of the

ISIS

Takfiri

...an adherent of takfir wal hijra, an offshoot of Salafism that regards everybody who doesn't agree with them as apostates who must be killed...
terrorist group in Syria's eastern province of Dayr al-Zawr for the second day in a row.

According to a statement by the Russian Defense Ministry on Thursday, the large bombers struck

ISIS

targets, including command centers, weapon depots and fortified areas, in the town of al-Bukamal, located in the vicinity of Syria's common border with Iraq, where the Syrian forces are making territorial gains against the terrorists.

The Thursday strike was "carried out in order to support the Syrian government forces to crush

ISIS

terrorists," added the statement, carried by the TASS news agency. The aerial raid on terrorists' positions in the war-torn country was commenced on Wednesday, after the long-range bombers flew over Iran and Iraq to reach the designated targets near the border town.

The statement said that the bombers returned safely to their bases in Russia after destroying an unspecified number of terror targets, adding that the planes were covered with a number of Su-30SM fighter jets from the Russia-run Hmeimim air base in Syria's western coastal province of Latakia during the operation.

In September, Syrian government forces, backed up by Russia's Arclight airstrikes, reached Dayr al-Zawr on the Euphrates River, breaking a three-year terrorist siege on the city and a nearby air base.


Posted by: Fred || 11/03/2017 00:00 || Comments || Link || E-Mail|| [192 views] Top|| File under: Islamic State
Syrian forces liberate more districts in Dayr al-Zawr city
[PRESSTV] Syrian army soldiers and allied fighters have managed to wrest control over three more neighborhoods in the eastern city of Dayr al-Zawr in their latest push against

ISIS

terrorists.

Syria's official SANA news agency announced the recapture of the al-Jbiliah, al-Abed, al-Jamaiat districts on Thursday.

A Syrian military source told SANA that the army units had inflicted heavy losses on terrorists' ranks and equipment.

Earlier reports said the Syrian troops had "tightened the siege" on

ISIS

Lions of Islam

in in Dayr al-Zawr city while the takfiri

...an adherent of takfir wal hijra, an offshoot of Salafism that regards everybody who doesn't agree with them as apostates who most be killed...
st elements were using loudspeakers to urge their comrades "not to run away from the fighting, and to kill any member who tried to escape or surrender."

Meanwhile,
...back at the dirigible, the pilot and the copilot had both hit the silk.

Jack! Cynthia exclaimed. Do you know how to drive one of these things?

Jack wiped some of the blood from his knuckles.

No, he said. Do you?...
the so-called Syrian Observatory for Human Rights (SOHR) confirmed the government forces' gains in Dayr al-Zawr, the capital of the oil-rich province of the same name.

The UK-based monitoring group said

ISIS

now controlled less than five percent of the city amid advances by pro-Damascus fighters under Russia's air cover.

If the Syrian government forces "succeed in continuing this offensive, they could bring an end to IS (

ISIS

)'s presence (in the city) in hours or days," the SOHR added.
Posted by: Fred || 11/03/2017 00:00 || Comments || Link || E-Mail|| [180 views] Top|| File under: Islamic State
6 Russian heavy bombers hit targets in Deir Ezzor
Russian long-range aviation has targeted ISIL targets in the town of Abu Kamal in the province of Deir Ezzor for the second day in a row.

The Russian Defense Ministry has announced that six Tu-22M3 strategic bombers had launched a massive strike on ISIL's arms and ammunition depots, command posts and fortified areas.

Source: Sputnik

Syrian Army Combat Summary

A military source announced the restoration of al-Jbiliah, al-Abed, al-Jamaiat neighborhoods in the city of Deir Ezzor after eliminating the last gatherings of ISIL there.

The source said that army units continued their operations against ISIL on the southwestern outskirts of Deir Ezzor, inflicting heavy losses upon terrorists' ranks and equipment.

It added that the army's engineering units started sweeping operations to demine the newly liberated neighborhoods.

Earlier, army units tightened noose on ISIL terrorists in al-Hamidiyeh, Sheikh Yasin, al-Hawiqa and al-Rashdia neighborhoods in Deir Ezzor, amid large collapse in their ranks, according to SANA reporter.

The reporter added that army units restored control over the Public Park, Nour Hospital after violent clashes with ISIL terrorists.

In a desperate attempt to obstruct the progress of the army units, ISIL terrorists have sent suicide women to the army posts, where the army frustrated their attempts before reaching to their goal.

On al-Bokamal axis, army units intensified their operations on ISIL dens and fortifications, inflicting them heavy losses in personnel and equipment.

Units of the Syrian Arab Army established control over three villages in the southeastern countryside of Aleppo.

In the framework of chasing al-Nusra Front terrorists in the southeastern countryside of Aleppo, army units, backed by the supporting forces, carried out intensive operations as a result of which they established control over the villages of Hijara Kabira, Hijara Saghira and Jub Awad to the southwest of Khanaser.

Many terrorists were killed and their ammunition and vehicles, some of them equipped with machine guns, were destroyed in the course of the army's operations.

Source: SANA
Posted by: badanov || 11/03/2017 00:00 || Comments || Link || E-Mail|| [294 views] Top|| File under: Islamic State
6 die in airstrikes in Douma
DOUMA, Syria: Syrian regime airstrikes killed at least six civilians, including a baby, in opposition-held town outside the capital Damascus on Thursday, a monitor and local medics said.

The strikes hit the town of Douma, which lies in the Eastern Ghouta region, where a "de-escalation zone" deal agreed by regime allies Iran and Russia and rebel backer Turkey has been in place since July.

At a medical facility, an AFP photographer saw the bodies of at least two people killed in the strikes, as well as adults and children being treated for their wounds by harried medical staff.

Despite the truce deal, there has been an uptick in government bombardment on Eastern Ghouta in recent days.

Humanitarian groups have also warned of a malnutrition crisis in the area, which is under a tight government siege.

"Regime planes fired rockets on several parts of Douma," said Rami Abdel Rahman, director of the Syrian Observatory for Human Rights, a Britain-based monitor.

"Six civilians were killed, including a child," he said, adding that 21 others were wounded.

At the medical facility, two bodies were lying on beds, each covered in a bright yellow sheet.

Medics worked to treat the wounded, including 13-year-old Ziad, who suffered a head injury after being caught up in the strike on his way home.

"I was coming back from school when the first strike hit and I hid in a doorway," he told AFP, sitting with his head bandaged and blood still coating the bridge of his nose.

"The plane came back a second time and I tried to get down to the basement, but the force of the second strike knocked the door closed and it injured my head and nose."

Behind him, a younger boy cried in terror, rubbing at his eyes with both his hands.

Men lay on beds or stretchers, some shirtless and already being bandaged, others waiting to be treated and covered in blood.
Five children, the youngest just a toddler, sat wide-eyed on a bench as medical staff tended to the wounded.

Up to 400,000 people are believed to live in Eastern Ghouta, which has been under regime siege since 2013.

The blockade has caused serious food and medicine shortages, and pushed the prices for what remains beyond the reach of impoverished residents.

At least two children are reported to have died from malnourishment or related complications in recent weeks, and more than 1,100 other children are reportedly suffering acute malnutrition.
On Monday, several dozen trucks carrying assistance for 40,000 people entered Eastern Ghouta as part of a UN-Syrian Arab Red Crescent convoy.

It was the first aid access since September, despite repeated requests from the UN and humanitarian actors for consistent access to besieged areas like Eastern Ghouta.

On Tuesday, 11 people including six school children were killed in regime shelling on the town of Jisreen in Eastern Ghouta, the Observatory said.

More than 330,000 people have been killed in Syria since the conflict began in March 2011 with anti-government protests.
Posted by: badanov || 11/03/2017 00:00 || Comments || Link || E-Mail|| [167 views] Top|| File under: Govt of Syria
Terror Networks
The Beatings Will Continue: Iraqi Edition


2 ISIS leaders executed in Anbar

Qaim (IraqiNews.com) Iraqi air force have destroyed an Islamic State convoy in western Anbar, intelligence sources have said.

Fighter jets managed to kill the group's so-called wali of Qaim, Abu Ahmed al-Iraqi, along with huge number of militants, the sources told Shafaq News.

The convoy was composed of ten vehicles, driven by the militants. All were destroyed as they attempted to escape from the town to Syria's Al-BuKamal.

In related news, security source said the militant group executed two senior leaders in AlBuKamal town, after they fled battles in western Anbar.

"IS set two senior leaders on fire in AlBukamal," the source told Alghad Press.

Speaking on condition of anonymity, the source said, "the leaders escaped liberation battles in Ebeidi, west of Anbar."

Ebeidi, located east of Qaim, was freed on Tuesday before Iraqi troops raised flags on top of buildings.

In a daily press briefing on Tuesday, Iraqi Prime Minister Haidar al-Abadi promised announcing liberation of Qaim within "few days".
Posted by: badanov || 11/03/2017 00:00 || Comments || Link || E-Mail|| [174 views] Top|| File under: Islamic State
Who's in the News
22
[untagged]
10
Islamic State
3
Govt of Syria
3
Arab Spring
3
Sublime Porte
2
Moslem Colonists
2
al-Shabaab (AQ)
2
Commies
2
Govt of Iraq
1
Govt of Saudi Arabia
1
Hamas
1
Lashkar e-Taiba
1
Antifa
1
Jamaat-e-Ulema Islami
1
Govt of Pakistain Proxies
1
Arakan Rohingya Salvation Army
1
al-Qaeda
1
Govt of Iran
1
Ansar Bayt al-Maqdis (IS)
1
Maute group (IS)
Bookmark
E-Mail Me
The Classics
The O Club
Rantburg Store
The Bloids
The Never-ending Story
Thugburg
RSS Links
Gulf War I
The Way We Were
Bio
Merry-Go-Blog
Hair Through the Ages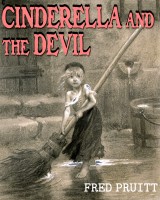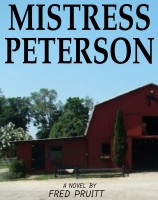 On Sale now!


A multi-volume chronology and reference guide set detailing three years of the Mexican Drug War between 2010 and 2012.

Rantburg.com and borderlandbeat.com correspondent and author Chris Covert presents his first non-fiction work detailing the drug and gang related violence in Mexico.

Chris gives us Mexican press dispatches of drug and gang war violence over three years, presented in a multi volume set intended to chronicle the death, violence and mayhem which has dominated Mexico for six years.
Click here for more information


Meet the Mods
In no particular order...


Steve White
Seafarious
Pappy
lotp
Scooter McGruder
john frum
tu3031
badanov
sherry
ryuge
GolfBravoUSMC
Bright Pebbles
trailing wife
Gloria
Fred
Besoeker
Glenmore
Frank G
3dc
Skidmark
Alaska Paul



Better than the average link...



Rantburg was assembled from recycled algorithms in the United States of America. No trees were destroyed in the production of this weblog. We did hurt some, though. Sorry.
34.235.127.68