Africa North
Mali coup leader appeals for help to fight rebels
BAMAKO: Mali's junta leader appealed on Friday for foreign help to secure the West African country against a separatist Tuareg uprising after the rebels entered the strategic northern town of Kidal.


Some seriously butt-ugly uniforms there, guys...

My nephews have pajamas like that...

The West African country is an indirect victim of last year's conflict in Libya, from where weapons spilled out and bolstered a northern rebellion. The coup was led by soldiers who complain the government has not given them adequate means to fight off the uprising.

The call by Corporal Sergeant Lieutenant Captain Amadou Sanogo, who seized power last week during an army mutiny, came a day after Mali's neighbors gave him 72 hours to hand back power to civilians - an ultimatum he did not directly address in a short statement.

"Our army needs the help of Mali's friends to save the civilian population and Mali's territorial integrity," Sanogo told a news conference at the army barracks just outside the capital Bamako now serving as the country's presidency.

The rebels, who began fighting for an independent north in January, have seized on the confusion caused by last week's coup to prepare offensives on the three regional centers in Mali's remote north. In their most important victory so far, rebel forces entered Kidal early on Friday after soldiers abandoned one of the two local military camps there, military and diplomatic sources told Reuters.

"Ansar Edine (rebel) forces are entering from the south. The military has fled left," a diplomat in touch with civilians in the area said, requesting not to be named.

A military source in Kidal told Reuters the soldiers abandoned their positions in one camp so as to coordinate a counter-offensive. Kidal residents said the besieged town had come under heavy weapons fire from rebels on Thursday.

"The rebels are going around town, telling people to go about their businesses as usual. They are all armed in technicals pickup vehicles. Women uttered cries of joy to greet them at the airport," said Kidal resident Moussa Maiga by phone.

Ironically, the mutiny was sparked by army anger that the government had not provided it with adequate weapons to combat northern rebels bolstered by arms that leaked out of Libya during last year's conflict. But if anything it has emboldened the rebels and allowed them to make further advances.


That's what rebels do: take advantage of government discord and dissolution.

Mali's neighbors on Thursday demanded the leaders begin handing back power to civilians by Monday or face a crippling closure of trade borders, diplomatic isolation and a freeze in funding from the regional central bank.

The measures, if applied, could further damage the interests of international miners in Africa's third biggest gold producer. Uncertainty over the future has already pushed their shares lower on Western stock exchanges.

While not responding directly to the ultimatum, Sanogo said the junta "understood the situation" of the 15-member West African ECOWAS bloc, but pleaded for them to look again at land-locked Mali's plight and possible solutions.

"We are inviting ECOWAS to deepen its analysis of the situation in Mali and how Mali got here," said Sanogo, who has previously described the entire political class around ousted President Amadou Toumani Toure as corrupt and incompetent.

Fragile neighbors such as Niger and Ivory Coast are concerned that a successful coup in Mali could encourage copy-cat moves on their soil. ECOWAS has threatened to use military force as a last last last last resort to reverse the coup.
Posted by: Steve White || 03/31/2012 00:00 || Comments || Link || E-Mail|| [317 views] Top|| File under:
Majority Of Egyptians Oppose US Economic Aid: Poll
A recent poll has shown that more than 80 percent of Egyptians are against US economic aid to their country, and a similar percentage opposes the US sending direct aid to civil society groups in the Arab state.

The findings of the poll by Gallup, which was conducted in late January and early February, marked an upward trend compared to the findings of an earlier poll by the institute in April 2011.


I think we should make them happy. Granted, that will send them into economic shock sooner than otherwise would happen, but it will happen anyway, no matter what we do.

The survey also found that the Egyptians' approval of aid from international institutions such as the World Bank is waning, too.

The US government used its potential support for an International Monetary Fund (IMF) package for Egypt as a bargaining chip during a recent political standoff between Cairo and Washington over US-funded NGO groups in the North African country.

Earlier, Egyptian authorities had accused 43 foreign and Egyptian activists, including the son of the US Transportation Secretary Ray LaHood, of receiving illegal foreign funds to fuel unrest in the country.

The tension was, however, alleviated when Egypt lifted the travel ban on the Americans on March 2, virtually allowing them to leave the country and avoid a trial.

The murky circumstances and arrangements that resulted in the prosecution, travel limitations, and then the sudden departure of the US citizens facing trial in Egypt has also inflamed Egyptians' sense of distrust and suspicion regarding what US funds mean for Egyptian

illusory sovereignty

.
Posted by: trailing wife || 03/31/2012 00:00 || Comments || Link || E-Mail|| [314 views] Top|| File under:
Egyptian Protesters Pull Down Wall Erected By Military
Egyptian protesters have brought down a security wall in central Cairo, constructed by the military rulers in December last year to keep demonstrators away.

On Friday, a large number of activists chanting anti-junta slogans used sledgehammers and cables to tear down the concrete blocks of the wall erected on a main street leading to parliament near the Liberation (Tahrir) Square, AFP reported.

The protesters also accused the ruling Supreme Council of the Armed Forces (SCAF), which took power after former ruler Hosni Mubarak


...The former President-for-Life of Egypt, dumped by popular demand in early 2011...


's downfall over a year ago, of mismanaging the country during a transition period.

Riot police did not try to stop the angry protesters.

The military constructed many concrete barriers in Cairo to keep protesters away from government offices and security headquarters after a string of violent

festivities

with anti-military protesters have plagued the capital since November.

Mubarak was forced to step down on February 11, 2011 after 18 days of a popular revolution, ending 30 years of rule and paving the way for the SCAF's assumption of power.

The military rulers say they will hand over power after the results of a presidential election slated for June.

The 83-year-old is facing trial for authorizing the use of force that resulted in the deaths of over 800 pro-democracy protesters during the revolution.
Posted by: trailing wife || 03/31/2012 00:00 || Comments || Link || E-Mail|| [249 views] Top|| File under:
Israeli diplomat rescued from Morocco: "I was told to leave ASAP"
David Saranga claims he never felt threatened inside Rabat parliament building as scores rallied outside in support of Paleostinian prisoners; says Tunisian rep at conference 'stopped smiling when he learned I was Israeli'

WASHINGTON -- "I was told to get to the airport as soon as possible and leave Morocco," veteran Israeli diplomat David Saranga told Ynet Monday, a day after tens of thousands of people held a mass rally in Rabat to protest his presence there.
 
During the march, demonstrators waved Paleostinian flags and chanted "The people want to free al-Aqsa," and "A million

deaders

are going to Jerusalem." They also burned Israeli flags.
 
The Yedioth Ahronoth daily reported that Saranga, who was in Rabat for a Euro-Mediterranean Partnership conference, was taken out of the parliament building through a side door for fear that the protesters outside would attack him.

Saranga, the head of the European Parliament Liaison Department at the Mission of Israel to the EU, returned to Brussels safely on Monday.
 
"We were holding talks at the parliament building in Rabat while thousands outside were protesting the presence of an Israeli representative," Saranga told Ynet.

"As early as Saturday, when we were discussing the environment, energy and women's rights, I could see people protesting outside. The Tunisian representative told me they were calling for the release of Paleostinian prisoners. He stopped smiling after finding out I was Israeli," the diplomat recounted.
 
"There were maybe a 100,000 demonstrators who yelled and waved signs -- and that was that."
 
During Sunday's discussions an EU representative turned Saranga's attention to the commotion outside. "I looked out the window and saw thousands of people. The parliament building's gates were locked so we were protected, but from the second-floor windows I saw swastikas and people burning Israeli flags," he said.
 
"The talks inside continued as scheduled, but every now and then people would look out the window to see what was going on," Saranga recalled. "Inside the building the photographers began focusing on me, and I asked security personnel for advice. They told me to get to the airport as soon as possible and leave Morocco."
 
Within an hour the conference organizers had a team of bodyguards prepared to escort Saranga to his hotel. "They took me out of the building through a side door, but I did not feel threatened at any time. After picking up my belongings at the hotel, I was quickly taken to the airport, where I boarded the first flight to

Gay Paree

," he said.
 
The incident left the Israeli diplomat disappointed: "It's a shame that instead of receiving positive feedback, our projects, which promote peace and understanding, draw anti-dialogue demonstrations."
Posted by: trailing wife || 03/31/2012 00:00 || Comments || Link || E-Mail|| [555 views] Top|| File under:
Arabia
Yemenis Hold Fresh Anti-Regime Demos Nationwide
Yemeni anti-regime protesters have once again taken to the streets across the country to call for the fulfillment of revolution's goals.

Demonstrators held protest rallies after Friday prayers in several cities including the capital, Sana'a, and the southern city of Taizz.

They also called for the expulsion of any member of the government, who is affiliated with deposed dictator President-for-Life Ali Abdullah Saleh


... Saleh initially took power as a strongman of North Yemen in 1977, when disco was in flower, but he didn't invite Donna Summer to the inauguration and Blondie couldn't make it...


, and demanded that the former longtime ruler be prosecuted for the deaths of many protesters that have been killed since last year.

Saleh, who ruled Yemen for 33 years, stepped down in February under a US-backed power transfer deal in return for immunity.

His deputy, UK-trained field marshal Abdrabuh Mansur Hadi, replaced him on February 25 following a single-candidate presidential election backed by the United States and

Soddy Arabia

. Hadi will serve for an interim two-year period as stipulated by the power transfer deal which granted Saleh and his closest allies immunity from prosecution.

Saleh's eldest son Ahmed now commands the elite Republican Guard, his nephew Yehya heads the central security services and another nephew, Tariq, controls the Presidential Guard.

Saleh's General People's Congress (GPC) party also has17 ministers in the new 34-member cabinet.
Posted by: trailing wife || 03/31/2012 00:00 || Comments || Link || E-Mail|| [268 views] Top|| File under:
Saudis In Eastern Province Hold Fresh Protest Rallies
People in

Soddy Arabia

's oil-rich Eastern Province have staged fresh protest rallies, chanting slogans against Crown Prince Nayef bin Abdul-Aziz, Press TV reports.

The demonstrations were held on Friday although Riyadh had strictly banned any anti-government gatherings and other public displays of dissent across the country.

Demonstrations in Eastern Province began in February 2011 and turned into protest rallies against the Al Saud regime, especially since November 2011, when Saudi security forces killed five protesters and injured many others in the province.

Riyadh has intensified its crackdown on anti-government protesters since the beginning of 2012.

The US-based Human Rights Watch


... dedicated to bitching about human rights violations around the world...


called on Saudi authorities last October to stop the ''arbitrary arrests of peaceful protesters, relatives of wanted persons, and human rights


...which are usually open to widely divergent definitions...


activists'' in Eastern Province.

According to the Saudi-based Human Rights First Society (HRFS), the detainees, held in Saudi custody, suffer from both physical and mental torture.

Amnesia Amnesty International and Human Rights Watch have accused the Al Saud regime of silencing dissent through intimidation and the violation of the basic rights of citizens.

According to rights activists, hundreds of detainees are being held in Saudi prisons without trial or charge.

The arrests in

Soddy Arabia

have been carried out despite the fact that the authoritarian kingdom is a party to the Arab Charter on Human Rights, Article 14 of which prohibits arbitrary detention.
Posted by: trailing wife || 03/31/2012 00:00 || Comments || Link || E-Mail|| [257 views] Top|| File under:
Britain
UK Muslim Man Sacked From Job Over Beard
About the headline: Iran Press TV's journalist thought the detail of the concerned party's gender important. Who am I, a mere American housewife, to question it?

A

Mohammedan

man from Croydon has fallen victim to

Britannia

's rising Islamophobia


...the irrational fear that Moslems will act the way they usually do...


, as he has been sacked on the first day of his new job at a phone shop because of his beard.

Shahid Saleem who has a beard due to his religious beliefs is now taking legal action after the discrimination he faced at Vodafone shop in Sutton High Street, London.

Saleem had an appointment with the store manager on September 9, 2011 after being placed there by the recruitment agency, Adecco. But he was told that he could not work at the store because of his beard.

The 21-year-old then asked the manager to see the dress code to check whether Vodafone had an official policy through which the employees should be clean shaven. But his request was refused and was instead escorted to the exit door and told to talk to his job agency.

"Throughout the whole time [the store manager] was talking to me, he spoke to me condescendingly in public in front of a Vodafone employee, which completely demoralized and upset me as well as causing me distress," Saleem said.

"What [the store manager] did was blatant discrimination, and discrimination in this country is illegal, especially in regards to the work place."

Vodafone then probed Saleem's complaint and sent him an apology, claiming the manager thought Saleem's appearance was "rather scruffy and not business appropriate" but confirming he should not discuss about Saleem's beard.

The store manager was then asked to join a training course to help him comprehend more about the diversity and the company's policies.


Ah. Diversity Training. That solves everything...
Posted by: trailing wife || 03/31/2012 00:00 || Comments || Link || E-Mail|| [244 views] Top|| File under:
China-Japan-Koreas
N.Korea Steps Up Air Force Training Flights
North Korea has stepped up the number of training flights since last month to as many as 650 sorties a day. The North Korean air force is conducting training flights even on weekends, several times flying so far down south near the border with South Korea that the South had to scramble fighter planes to form defensive formations.

A government source here said Wednesday, "We're analyzing the reasons for the marked increase in North Korean sorties compared to its usual winter training flights, focusing on the fact that they have increased after North Korean leader Kim Jong-un inspected air force bases in January."

The South Korean and U.S. military believe North Korea is using up almost twice as much fuel than usual for the increased number of training flights and are looking into whether the North is tapping into fuel stockpiled for wartime.


Just don't give them enough to fly too far south.


Military sources said the North Korean air force conducted less than 100 sorties a day on average until last year and no more than 300 to 400 a day even during the winter months, when the North Koran military normally conducts intensive training exercises. That was still far behind the average of 700 to 800 sorties on per day by the South Korean Air Force.

Since the 1990s, the highest number of daily sorties by the North's air force was 450 to 500, but now that has risen to 650. A military source here said, "It costs W2-3 million each time to fly an F-16 fighter jet (US$1=W1,136). We don't know exactly how much the North Korean military is paying extra for the increased training flights, but the costs must have increased significantly."

As North Korea recently conducted several training flights on weekends, South Korean fighter jets had to be on the alert at all times.

One notable development related to the increased sorties is to do with the whereabouts of the young North Korean leader. In January this year, Kim Jong-un visited eight military installations, and half of them were air bases. One of them houses an elite squadron that operates a relatively advanced Russian MiG-29 fighter jet. North Korean authorities revealed a photo of Kim and unit members posing in front of a MiG-29, providing intelligence here with their first up-close image of the jet.

Some experts believe North Korean pilots appealed to Kim during his visit about the gap in the number of sorties between the North and South, and Kim authorized additional training flights to gain the support of the military, despite the heavy cost. The pilots then apparently conducted sorties even on weekends to demonstrate their loyalty to Kim.

Others say the increased sorties are a response to the South vowing recently to thwart any North Korean provocations by mobilizing its state-of-the-art F-15K fighter jets. Experts say this is probably why the North, during a massive military drill held recently in front of Kim, also deployed its MiG-29 fighter jets, as well as SU-25 close-air-support jets designed to destroy tanks and IL-28 bombers.

A government official here said, "We can't rule out that North Korea is stepping up training to carry out provocations, so we are increasing our readiness."
Posted by: Steve White || 03/31/2012 00:00 || Comments || Link || E-Mail|| [277 views] Top|| File under:
Europe
Terror In Europe Fuels Immigration Tensions
LONDON: An al Qaeda-inspired gunman kills paratroopers and Jewish children in southern

La Belle France

. A far-right fanatic enraged by

Moslem

immigration guns down dozens of youths at a summer camp in Norway.

Two atrocities in the space of the year, coming from opposite ends of the spectrum, are raising fears across Europe that a growing climate of ethnic and religious hostility is inspiring

thug

violence, and creating the conditions for deadly

festivities

. The attacks in

La Belle France

and Norway represent the most horrific extremes of two trends of intolerance troubling Europe: strengthening far-right sentiment that has sometimes bled into the mainstream, and growing Islamic radicalisation in Europe's disadvantaged, immigrant-heavy neighbourhoods.

With Europe still stunned by last week's killings in Toulouse,

La Belle France

, a loosely knit group of xenophobic "defence leagues" plans to rally in Denmark on Saturday against what they call the growing Islamic presence in western Europe.

The rally was organised by one of the rising forces of Europe's far-right scene -- the Danish Defence League. It's backed by the English Defence League, which gained prominence in

Britannia

amid urban rioting last summer. Similar groups from Russia, Finland,

La Belle France

, Germany, Norway, Poland, Romania, and Sweden are expected.

"These terrorist events are creating sparks, and a small spark can set off a huge fire," said Magnus Ranstorp, research director of the Centre for Asymmetric Threat Studies in Sweden. "It can set off huge social polarisation, and this is what the

hard boyz

want to achieve. Now there is an increased rightwing climate -- the counter-jihad movement -- feeding off these Islamophobic forces."

The mood is volatile, Ranstrop said, made more so by the methods of the killers -- citing how in

La Belle France

, Mohamed Merah shot video of his attacks that was mailed to the Al-Jazeera television network.

For decades, western Europe has been the envy of the world with its high standard of living and tolerant social climate. Today, Europe is gripped by a profound economic crisis and festering conflict over immigration, religion and cultural identity. Tensions over immigration from northern Africa and other countries with large Islamic populations have fuelled the rise of far-right movements across Europe.

In

La Belle France

, the ultranationalist National Front is expected to make gains in upcoming presidential and legislative elections. Xenophobic parties in Austria, Finland, Sweden and the Netherlands have all gained support in recent years.

As anti-immigration rhetoric grows more strident, ideas that were once considered on the fringes of political dialogue have entered the mainstream -- with French President Nicolas Sarkozy


...23rd and current President of the French Republic and ex officio Co-Prince of Andorra. Sarkozy is married to singer-songwriter Carla Bruni, who has a really nice birthday suit...


often seeming to borrow from National Front rhetoric as he campaigns for re-election.

At the same time, anti-Western diatribes on the Internet and sometimes in local mosques have played a role in radicalising some young

Moslem

s in Europe, even as

Moslem

community leaders try to steer young people toward productive futures. The long wars in Afghanistan and Iraq have also enflamed passions among

Moslem

s. ap
Posted by: trailing wife || 03/31/2012 00:00 || Comments || Link || E-Mail|| [607 views] Top|| File under:
Ethnic violence belies Balkans peace
This year will mark seventeen years since the end of the Bosnian War, thirteen since Kosovo and eleven since the brief Macedonian conflict between the central government and Albanian insurgents. Peace has been restored, but it is an unsettled one. Agreements have not done away with tensions between ethnic groups, and they have left large populations unhappy with the new status quo.
Posted by: Pappy || 03/31/2012 00:00 || Comments || Link || E-Mail|| [270 views] Top|| File under:
Sarkozy Likens Toulouse Shootings To 9/11, Vowing Crackdown
French President Nicolas Sarkozy


...23rd and current President of the French Republic and ex officio Co-Prince of Andorra. Sarkozy is married to singer-songwriter Carla Bruni, who has a really nice birthday suit...


has vowed to continue cracking down on the so-called suspected Islamists, comparing the recent Toulouse shootings to the September 11, 2001 incidents in the US.

"The trauma... is profound for our country, a little -- I don't want to compare the horrors -- a little like the trauma that followed in the United States and in New York after the September 11, 2001 attacks," he said in an interview with Europe 1 radio on Friday.

On March 22, suspected shooter Mohammed Merah killed seven individuals in a shooting rampage in Toulouse.

Merah was later killed by French security forces. Authorities claim he had admitted to having links to al-Qaeda before his death, the circumstances of which remain murky as there are conflicting reports regarding the case.

French police have

placed in long-term storage

about 20

Mohammedan

s in pre-dawn raids in Toulouse and reportedly seized Kalashnikov-type assault rifles.

On Sunday, authorities charged the gunman's brother, Abdel-Kader Merah, with complicity in the attacks, although he has denied any involvement in the terrorist incident.
Posted by: trailing wife || 03/31/2012 00:00 || Comments || Link || E-Mail|| [257 views] Top|| File under:
Merah May Have Been A Govt. Informant
French and Italian newspapers say gunman Mohamed Merah involved in a shooting spree in Toulouse that killed 7 people may have been an informant for

La Belle France

's intelligence services.

The 23-year old French was killed after a 32-hour standoff following three multi-ethnic and multi-confessional shootings.

Italian newspaper Il Foglio said Merah's trip to Israel and Afghanistan in 2010 was made with the knowledge of the French foreign secret service, which rejects the report.

Also, head of

La Belle France

's domestic intelligence service DCRI, Bernard Squarcini was quoted by Le Monde as saying that Merah asked for a local DCRI agent by name during the standoff, the same agent who questioned Merah after returning from his 2010 trip.

Merah told the agent "Anyway, I was going to call you to say I had some tip-offs for you, but actually I was going to [kill] you," Squarcini told the paper but rejected speculation that Merah worked as a French government informant.

Many now believe that Merah could have had a friendly relationship with the agent, which could explain why police did not initially suspect Merah.

However,


by candlelight every wench is handsome...


a former head of a French intelligence service Yves Bonnet said it was "striking" that Merah appeared to have a DCRI "handler" adding, "Having a handler, that is not an innocent thing. I don't know how far his relationship, or collaboration, with the service went but it is a question worth raising" the Toulouse newspaper La Depeche du Midi quoted Bonnet as saying.

Mohamed was suspected of killing a rabbi and his 3 and 6-year-old sons in a shooting spree at a Jewish school in Toulouse. The school principal's 10-year-old daughter was also killed in the incident that left a fifth person injured.

The French police have linked the attack to two other shootings days before Mohamed's death, in which three soldiers of North African or Caribbean descent were killed.
Posted by: trailing wife || 03/31/2012 00:00 || Comments || Link || E-Mail|| [420 views] Top|| File under: al-Qaeda
Home Front: WoT
US Court Jails Dr Fai For Two Years
WASHINGTON: A district court in Virginia on Friday gave Kashmiri leader Ghulam Nabi Fai two-year prison sentence on charge of interfering with Internal Revenue Service (IRS) and making false statements about the sources of his funding for his lobbying effort in support of the

Kashmire

cause.

The prosecution had sought four years in prison for Dr Fai, 63, an American citizen who was executive director of Washington-based Kashmiri-American Council (KAC). The KAC described itself as a non-profit organization run by Kashmiris and funded by Americans. Prosecutors said Fai tried to draw the attention of US officials to India's actions in the disputed territory of

Kashmire

and away from Pakistain's own actions in the divided mountain area. The two nations have fought two wars over it. Fai's lawyer, Nina Ginsberg, called the sentence "unnecessarily harsh".

But Dr Fai, in his plea bargain arrangement, had waived his right to appeal. After completing his sentence, Dr Fai will remain under court supervision for three years. Pronouncing the judgement, Judge Liam O'Grady said it was necessary to uphold the rule. At the same time, the judge praised Dr Fai's life-long commitment to the cause of

Kashmire

. While in incarceration, he said, Dr Fai could make his contribution to the

Kashmire

cause with his writings, and that the KAC could continue to operate. agencies

This article starring:
Ghulam Nabi Fai
Posted by: trailing wife || 03/31/2012 00:00 || Comments || Link || E-Mail|| [371 views] Top|| File under:
India-Pakistan
JUI-F Set To Join 'MMA' For General Elections
* Party says will not join PPP in coming elections

ISLAMABAD: As political activities in the country gain momentum as part of preparations for the next general elections, Jamaat Ulema-e-Islam


...Assembly of Islamic Clergy, or JUI, is a Pak Deobandi (Hanafi) political party. There are two main branches, one led by Maulana Fazlur Rahman, and one led by Maulana Samiul Haq. Fazl is active in Pak politix and Sami spends more time running his madrassah. Both branches sponsor branches of the Taliban, though with plausible deniability...


Fazl (JUI-F) is all set to enter an MMA-style religious camp to fetch electoral sympathies during the next general elections, clearly saying it would not be with Pakistain People's Party (PPP) in the days to come.

Sources close to the PPP-JUI-F nexus told Daily Times that some top players of the PPP tried to convince JUI chief Fazalur Rehman to forge an election alliance before the polls. The JUI-F chief categorically rejected the offer, expressing his clear stance to go with religious parties during the next general elections by entering into either in an MMA-type alliance or at least have settlement with right-wing religious forces, the sources said.

The sources privy to the whole diplomacy further claimed that the top brass of the PPP desired to have an electoral alliance with the JUI-F, as they had established a formula of seat adjustment with Pakistain

Moslem

League-Quaid (PML-Q), but the situation turned against the expectations of the PPP as JUI-F leaders wanted electoral alliance with other religious parties, including the Jamaat-e-Islami
...The Islamic Society, founded in 1941 in Lahore by Maulana Sayyid Abul Ala Maududi, aka The Great Apostosizer. The Jamaat opposed the independence of Bangladesh but has operated an independent branch there since 1975. It close ties with international Mohammedan groups such as the Moslem Brotherhood. The Jamaat's objectives are the establishment of a pure Islamic state, governed by Sharia law. It is distinguished by its xenophobia, and its opposition to Westernization, capitalism, socialism, secularism, and liberalist social mores...
(JI).

Sources, however, said both parties (JUI-F and JI) are on negotiating table to finalise the possible electoral alliance. On the other hand, MQM also rejected PPP's offer to join hands in next general elections, as a top leader of the MQM said they believed in political alliances after elections, not before elections.

JUI-F central leader Hafiz Hussain Ahmed on several occasions has underlined the need of early revival of 'MMA' because of changing political conditions in the country, which suggests JUI-F would go for an 'MMA' in near future.

In this regard, both the JUI-F and JI have brought flexibility in their previous stance. Earlier, JI had struck the condition that 'MMA' could not be revived unless JUI-F quit the PPP-led coalition government, while
Maulana Fazlur Rehman
Deobandi holy man, known as Mullah Diesel during the war against the Soviets, his sympathies for the Taliban have never been tempered by honesty ...
linked the JI's return to the fold of 'MMA' to its seeking 'apology over causing harm to unity of religious parties'.

The sources further said the former coalition partners of 'MMA' have increased contacts, to make functional their religio-political group in national politics. The JUI-F was part of the MMA that garnered 58 of the 342 seats in parliament, a provincial majority in NWFP and provincial minorities in Sindh and Balochistan



...the Pak province bordering Kandahar and Uruzgun provinces in Afghanistan and Sistan Baluchistan in Iran. Its native Baloch propulation is being displaced by Pashtuns and Punjabis and they aren't happy about it...


. MMA later collapsed in 2005 amid differences among participant political parties. In the 2008 general election, only the JUI-F participated because the other major component party of the MMA, the JI, boycotted the elections on issues regarding the eligibility of former president
Pervez Perv Musharraf


... former dictator of Pakistain, who was less dictatorial and corrupt than any Pak civilian government to date ...


and restoration of the judiciary. However,


it's easy to be generous with someone else's money...


unlike the 2002 elections, when the MMA swept national and provincial assemblies, in 2008 the JUI-F won seven general seats in the National Assembly, which got them one additional seat on women's reserved seats, raising the total to 8 in the Lower House.
Posted by: trailing wife || 03/31/2012 00:00 || Comments || Link || E-Mail|| [255 views] Top|| File under:
Pakistani Demonstrators Call For Aafia Siddiqui's Release
Demonstrations have been held in Bloody Karachi


...formerly the capital of Pakistain, now merely its most important port and financial center. It may be the largest city in the world, with a population of 18 million, most of whom hate each other and many of whom are armed and dangerous...


to demand the release of Pak neuroscientist
Aafia Siddiqui


...American-educated Pak cognitive neuroscientist who was convicted of assault with intent to murder her U.S. interrogators in Afghanistan. In September 2010, she was sentenced to 86 years in jug after a three-ring trial. Siddiqui, using the alias Fahrem or Feriel Shahin, was one of six alleged al-Qaeda members who bought $19 million worth of blood diamonds in Liberia immediately prior to 9-11-01. Since her incarceration Paks have taken her to their heart and periodically erupt into demonstrations, while the government tries to find somebody to swap for her...


, who is imprisoned in the United States, Press TV reports.

Friday's main demonstration was organized by the country's largest political-religious party Jamaat-e-Islami
...The Islamic Society, founded in 1941 in Lahore by Maulana Sayyid Abul Ala Maududi, aka The Great Apostosizer. The Jamaat opposed the independence of Bangladesh but has operated an independent branch there since 1975. It close ties with international Mohammedan groups such as the Moslem Brotherhood. The Jamaat's objectives are the establishment of a pure Islamic state, governed by Sharia law. It is distinguished by its xenophobia, and its opposition to Westernization, capitalism, socialism, secularism, and liberalist social mores...
(JI), a Press TV correspondent said.

JI

Bloody Karachi

chief Muhammad Hussain Mahenti said that the Unites States' judiciary had proved that it was fully biased against

Moslem

s and Islam, when it sentenced Siddiqui for 86 years in prison without due process of law.

The protesters were holding placards and banners bearing anti-US slogans. They also denounced the Pak government for taking a hands-off approach in dealing with the Siddiqui issue.

In September 2010, a court in New York sentenced Siddiqui to 86 years in prison after she was found guilty of 'opening fire' on FBI agents and US military personnel in a

cop shoppe

in Ghazni, Afghanistan, where she was being interrogated in 2008.

The mother of three vanished in

Bloody Karachi

with her three children on March 30, 2003. The following day, local newspapers reported that she had been

kidnapped

by US forces and charged with terrorism.

Human rights groups say that Siddiqui had secretly been transferred to the US base in Bagram, north of Kabul, and tortured for five years prior to the alleged incident in 2008.

She was taken to the US in July 2008 and was convicted in a New York court in February 2010.

In

Bloody Karachi

on Friday, the sister of Aafia Siddiqui, Dr. Fouzia Siddiqui, led another protest rally from Tebet center to

Bloody Karachi

Press club.

Fouzia told Press TV that there are serious concerns regarding Siddiqui's health, and that US officials have repeatedly turned down her request to meet her sister.

She described the conditions in Carswell prison as inhuman. Siddiqui is currently

jugged

at the Federal Medical Center Carswell in Fort Worth, Texas, which provides specialized medical and mental health services to female prisoners.

Fouzia also appealed to American people to raise their voice against the 'inhuman' act.
Posted by: trailing wife || 03/31/2012 00:00 || Comments || Link || E-Mail|| [319 views] Top|| File under:
Israel-Palestine-Jordan
New 'fly-In' Planned For April
(Ma'an) -- Pro-Paleostinian activists plan to hold a second "fly-in" to Ben-Gurion International Airport in mid-April, an Israeli newspaper reported Thursday, quoting an organizer.

Mazin Qumsiyeh told The Jerusalem Post that some 1,500 to 2,500 participants from 15 countries were planning to join the initiative, which includes educational and volunteer activities in the West Bank.

Last summer Israeli authorities

jugged

and expelled more than 100 people who came on a similar trip. Many others were barred from flight lists by airlines following complaints by Israel.

"The point is to show the world that Israel is preventing people from visiting Paleostine," Qumsiyeh, an academic at Bethlehem University, told the English-language newspaper.

"By entering Paleostine through Ben-Gurion airport, hundreds of people over 48 hours will send a message that we want Israel to recognize the basic human right ... of those who want to visit us," he said.
Posted by: trailing wife || 03/31/2012 00:00 || Comments || Link || E-Mail|| [285 views] Top|| File under:
Islamic Leader: Obama A Fool
Head of Jordan's

Moslem Brüderbund

slams US, says Friday's protests harbinger of Paleostine's liberation


Feels good, but has no other result? Too much of that and you'll grow hair on your palms...

[Ynet] US President Barack Obama
They get bitter, they cling to guns or religion or antipathy to people who aren't like them...
is a fool for supporting Israel, the head of Jordan's

Moslem Brüderbund

said in a sermon Friday, as Arabs across the Middle East rallied against the Jewish state.
 
Friday's Global March on Jerusalem is the harbinger of the liberation of Jerusalem and Paleostine, Sheikh Hamam Said told followers, adding that Arab and Islamic peoples refuse to sign peace treaties with Israel.


Would it make any difference if you did?

Said also addressed the so-called "Arab Spring," while lauding those killed in the Syrian uprising over the past year.
 
"They were killed as

deaders

against robbery and tyranny and for the sake of Paleostine's liberation," he said.


You can tell how much people care about "Palestine" by actual donations, which is why both territories haven't been making payroll lately...

Earlier Friday, Jordanian news sites reported that some 20,000 people took part in a mass procession in Jordan. The protesters gathered at Jesus' baptism site and were planning to march towards the border with Israel.


 But the Jordanian army did not allow them near the border, neatly demonstrating whose opinion matters.

According to reports, participants were yelling "where is the Arab League


...an organization of Arabic-speaking states with 22 member countries and four observers. The League tries to achieve Arab consensus on issues, which usually leaves them doing nothing but a bit of grimacing and mustache cursing...


on Jerusalem?" and waving Jordanian and Paleostinian flags alongside signs with anti-Israeli slogans.
Posted by: trailing wife || 03/31/2012 00:00 || Comments || Link || E-Mail|| [612 views] Top|| File under: Muslim Brotherhood
Report: Mossad Cuts Back On Operations In Iran
[Ynet] The Mossad has scaled back covert operations inside Iran, cutting efforts to disable or delay the Islamic Theocratic Republic's nuclear program "by dozens of percents" in recent months, Time magazine reported, citing senior Israeli security officials.
 
A wide array of operations were cut, including alleged high-profile missions such as

liquidation

s and detonations at Iranian missile bases and efforts to gather intelligence and recruit spies inside the Iranian program, according to the report.


Let us hope someone is playing fast and loose with the facts. If not, we know who to blame for forcing the Israelis to back off.

I think we file this under 'disinformation'...
Posted by: trailing wife || 03/31/2012 00:00 || Comments || Link || E-Mail|| [650 views] Top|| File under:
Israel's Next-Generation Drones: Smaller, Smarter, Deadlier
(Xinhua) -- David Harari nostalgically recalls the day the Israel Air Force, stunned by the loss of fighter jets and aviators to Syrian missile batteries in the 1973 war, first requested pilotless aircraft for battlefield surveillance.

"We embarked on an ambitious endeavor to create a tool for gathering real-time intelligence over combat zones," says Harari, an electrical engineer credited with pioneering the drone program at the state-owned Israel Aerospace Industries (IAI) early in 1974.

A few years later, Harari and his team rolled out the Scout, a 200-kilogram drone that loitered at about 3000 meters. It made its debut in the 1982

Leb

War, relaying images of troop movements and enabling Israel to achieve aerial superiority early on by neutralizing Syrian anti-aircraft batteries. It also made the Israeli military the world's first operator of a modern unmanned aerial vehicle (UAV).

"It was a revelation," says Harari, who holds a PhD in physics from the Sorbonne. "Suddenly we were managing a battlefield four- dimensionally, where the fourth dimension was time. It totally changed military doctrine."

Indeed it has. Drone squadrons presently shoulder the bulk of the IAF's reconnaissance missions, logging more flight hours annually than all of its manned aircraft combined. In recent years, they are regularly tasked with overflying the

Gazoo

Strip to hunt for Paleostinian rocket launching squads, lead helicopter gunships and artillery to the locations of hidden arms caches and are also reportedly involved in the periodic

assassination

s of

orc

s.

UAVs are also thought to be playing a critical role in the collection of intelligence ahead of a potential Israeli military strike on Iran's nuclear facilities.

In February 2010, IAI delivered to the air force its flagship drone, the Heron TP II. With a wingspan of 26 meters (the size of a Boeing 737), the fourth-generation, all-weather craft has a cruising altitude of about 13,500 meters, carries nearly five tons of payload and can remain aloft for 36 hours. The range is classified, but one IAI executive says that the Heron's linkup to satellite communications enables it to fly "immense distances" and reach any country in the region.

The ever-growing reliance on drones, which have become indispensable in minimizing the risk to aircrews and trimming defense budgets, has Israeli manufacturers scrambling to quench the IAF's and foreign markets' insatiable thirst for systems that stretch technological boundaries.

"The demand usually far exceeds the industries' ability to develop the required systems," Lt. Col. (res.) Dan Bichman, a consultant for UAV marketing at IAI's MALAT military aircraft group, told Xinhua, at the Association for Unmanned Vehicle Systems International conference in Tel Aviv last week.

"We are in a constant race to meet operational needs and upgrade capabilities: to fly farther and higher for longer durations, to produce a sharper video image and greater autonomy, to enable the operation of diverse payloads simultaneously, and better cope with extreme climate conditions," Bichman said.

While the Heron and similar -- albeit significantly lighter and less sophisticated -- UAVs currently spearhead the Israeli army's operations, and those of numerous armies worldwide, the hottest trend is miniaturization.

Mini and micro-UAVs are the latest technological craze. Last August, IAI unveiled the Ghost and Panther, two electric engine- powered drones that take off and land vertically. Weighing four kilograms and 145 cm long, the stealthy Ghost, modeled after the twin-rotor Chinook helicopter, was designed to support infantry and special operations units in built-up areas and rugged terrain on short missions. It hovers, can maneuver inside a room and transmits images via daylight and infrared night sensors.

Other products that have rolled off IAI's assembly lines in recent years include the Mosquito and Bird Eye, both of which are catapult-launched by a single soldier. Smaller local companies are also moving into the niche, like UVision Global Aero Systems, which offers the Sparrow and WASP.

At last week's AUVSI conference, the group's first in Israel, IAI touted a prototype of the Butterfly, a tiny, virtually soundless drone capable of flying through windows and into buildings for delicate spying operations.

IAI officials say that urban warfare involving irregular forces, whether in the

Gazoo

Strip, Afghanistan or, until recently, in Iraq, has created the demand for what they describe as over-the-hill tactical intelligence.

"Ghost and its smaller counterparts offer simple operation and quick deployment. They come in a suitcase carried on the back of a single soldier," said Bichman, a former helicopter pilot who has served in IAF drone squadrons for the past 25 years. "The clear advantage lies in being able to receive a visual of what is happening beyond a house or beyond an alley. It's helpful in averting unpleasant surprises."

Miniature drones, however, are the tip of the iceberg. Israel Defense magazine reports in its March issue that IAI's laboratories are abuzz with research aimed at ushering in a new era of UAV technology. Some concepts on the drawing board include nano air vehicles (NAVs), fuel cell and solar-powered drones with dramatically enhanced flight durations and a fully autonomous cargo carrier.

Armed UAVs, known in the U.S. military as Predator or hunter- killer drones, are also gaining popularity. Israel denies having them, but independent experts say it has used such hardware on numerous occasions, including to strike targets far beyond its borders. According to one source, IAI's Pioneer, a drone said to have been equipped with 16-inch guns, saw action as far back as 1982, and was used extensively by the U.S. Navy in the 1991 Gulf War.

Senior IAI executives, many of whom command drone squadrons as reservists, flatly refuse to comment on the issue.

"We're precluded from discussing this subject," said Bichman. " The Hunter, which we produced exclusively for the Americans, has been in service for many years and they are satisfied with it. They already published long ago that they armed that tool themselves."

Harari says that IAI, like all other local drone manufacturers, are kept in the dark on mission details.

"Our role is to provide (the military) tools for gathering information and that's where it ends. How they use them, I don't know," he says.

However,


by candlelight every wench is handsome...


while missile-equipped drones are a closely guarded secret, some platforms, which one expert here described as "flying hand grenades," combine reconnaissance with offensive capabilities and are openly acknowledged in shiny marketing brochures. IAI's Harop and UVision's Blade Arrow loiter on the battlefield in search of targets and attack by self-destructing into them. The former has been sold to Turkey, India and Germany.

Whether for scouring ravines or unleashing precision munitions, military drones are big business. One speaker at the AUVSI conference forecasted revenue of 10 billion U.S. dollars in the global market over the next decade. Doron Suslik, IAI's vice president for communications, estimated that 20 to 25 percent of the company's annual 3.5 billion dollars sales come from UAVs and ground robotics exported to some 50 countries worldwide.

However,


by candlelight every wench is handsome...


industry experts concur that the future lies in the civilian market, until now uncharted waters that hold the promise of vast fortunes.

"What's coming in the U.S. and Europe and all around the world is a way to open up the airspace to allow these things to fly and be used for commercial markets, which we think ultimately is going to dwarf the military market," said Brett Davis, vice president for communications and publications at the AUVSI.

The civilian market in the U.S. has so far remained stagnant, mainly due to licensing regulations and cost, but Davis said that is changing.

"It's sort of at a point in time when the Internet switched from ARPANET (for years the U.S. armed forces' and defense establishment's Internet) to the Internet that we know today. It opened up markets that no one had even dreamed about before."

As a tool for search and rescue, drones can find humans lost in the wilderness or adrift at sea. The uses, said Davis, are endless- - from pipeline and railroad inspection to assisting first- responders in traffic accidents and hostage standoff situations.

"We're seeing and feeling the change in direction. There definitely is tremendous potential in the civilian market," said Bichman. "A slew of areas are increasingly opening up: paramilitary, maritime surveillance, border and aerial monitoring, ferrying cargo."

Taking challenges head-on is nothing new at IAI and its subsidiaries, who pay top dollar to some of the country's best and brightest to keep pace in the fierce competition posed by heavy hitters like Lockheed Martin, Boeing and General Dynamics, as well as local manufacturers.

Bichman voiced confidence that IAI will come out on top when the race to win mega contracts for civilian drones begins.

"We are at the phase preceding breakthrough. It will happen. I' m convinced," he said.
Continued on Page 49
Posted by: trailing wife || 03/31/2012 00:00 || Comments || Link || E-Mail|| [463 views] Top|| File under:
Syria-Lebanon-Iran
Iran helping Syria ship oil to China
Iran is helping its ally Syria defy Western sanctions by providing a vessel to ship Syrian oil to a state-run company in China, potentially giving the government of President Bashar al-Assad a financial boost worth an estimated $80 million.

"The Syrians planned to sell the oil directly to the Chinese but they could not find a vessel," said an industry source who added that he had been asked to help [Syrian state oil firm] Sytrol execute the deal but did not take part. The source named the Chinese buyer as Zhuhai Zhenrong Corp, a state-run company hit by US sanctions in January.
Posted by: || 03/31/2012 00:00 || Comments || Link || E-Mail|| [278 views] Top|| File under:
Hezbollah Says Political Solution Only Option To Syrian Crisis
(Xinhua) -- Secretary General of

Leb

-based

Hezbullies

Hasan Nasrallah said Friday a political solution is the only option to the yearlong Syrian crisis.


What in earth brought that on?

The options to oust the Syrian regime by foreign or Arab military involvement or by arming the Syrian opposition have fallen and a political solution is the only remaining option, said the leader of

Hezbullies

,

Leb

's Shiite

gang

.

Nasrallah asserted that a serious solution to the Syrian crisis should be based on dialogue between the regime and opposition and the agreement to conduct real reforms.

He urged the Lebanese parties betting on the fall of the Syrian regime to reconsider their stance, saying that "we can differ about the Syrian situation while preserving

Leb

and its stability."

The Lebanese parties are divided in their stances regarding the Syrian events while the March 14 bloc betting on the fall of the Syrian regime and the March 8 Alliance supporting the regime of Syria.
Posted by: trailing wife || 03/31/2012 00:00 || Comments || Link || E-Mail|| [271 views] Top|| File under: Hezbollah
Iran Set To Import 3mn Tons Of Wheat From India
The Indian government has initiated the process of exporting wheat to Iran after Tehran offered its official request to the Indian government for an import requirement of up to 3 million tons of wheat.

Iranian firms such as Kengan Wheat Flour Factory, ALP Company and Magna Business Management have already sent wheat import requests to an Indian government-run agency, The Economic Times reported.

The requests have been sent to Agricultural and Processed Food Products Export Development Authority (APEDA), through the Indian embassy in Tehran, and two Indian firms have shown interest in shipping wheat to Iran, the report added.

An APEDA official noted that India has produced 88.31 million tons of wheat in 2011/2012 crop year, adding that after opening wheat exports in last September, the country has shipped about 600,000 tons of wheat to Bangladesh, UAE, Nepal, Thailand and other countries.

Indian traders were already concerned about payment for their exports to Iran after the country defaulted on rice imports from India. However,


those who apply themselves too closely to little things often become incapable of great things...


the report added, a payment mechanism recently set up by the two countries, which allows using the rupee for 45% of oil dues and to pay Indian exporters, has instilled confidence in Indian exporters.

"More companies will come forward now to export wheat and other items to Iran if the new mechanism works well," said an Indian exporter.

According to the report, Iran is scaling up grain imports to foil Western sanctions against the country and has so far imported large quantities of grain from Russia, Australia and Pakistain.

On Saturday, March 16,

Rooters

reported that Iran had purchased 60,000 metric tons of American wheat, reopening grain trade ties between the two countries amid Washington's tough sanctions against the Islamic Theocratic Republic.

The report added that it was the first time in three years that Iran purchased US wheat. The industry sources said Iran was close to completing purchases of another 220,000 metric tons to be shipped as early as April, and in talks with exporters to buy another undisclosed amount.

Trade sources said grain giants Cargill Inc. and Bunge Ltd were the likely suppliers to Iran.
Posted by: trailing wife || 03/31/2012 00:00 || Comments || Link || E-Mail|| [276 views] Top|| File under:
Kofi calls for cease-fire, is ignored
DAMASCUS/BEIRUT: International envoy Kofi Annan urged Syria's Bashar Assad to immediately implement a cease-fire, as fighting raged yesterday even after the embattled leader said he had accepted the peace plan.

"The deadline is now," Annan's spokesman Ahmad Fawzi said in Geneva. "We expect him to implement this plan immediately."


Kofi Annan, the Joe Biden of international relations...

Removing any ambiguity about the ceasefire terms of a six-point peace plan that Assad has said he accepts, Fawzi said it was up to the Syrian military to move first and show good faith by withdrawing tanks, big guns and troops from cities.

UN-Arab League peace-broker Annan's cease-fire appeal came as monitors said shells rained down on Homs, a main rebel bastion which has been the focus of much of President Assad's year-long crackdown on anti-regime protests.

"We expect him to implement this plan immediately. Clearly we have not seen a cessation of hostilities on the ground. This is our great concern," the spokesman said in Geneva, adding the "deadline is now" for Assad's regime to end all violence.

The plan calls for a commitment to stop all armed violence, a daily two-hour humanitarian cease-fire, media access to all areas affected by the fighting, an inclusive Syrian-led political process, a right to demonstrate, and release of arbitrarily detained people.

"I can't tell you what the next steps will be if they don't stop now," Annan's spokesman said, adding however that Annan was due to brief the UN Security Council on Monday and "we will take it from there."

Annan is also working to convince the Syrian opposition to "lay down their arms and start talking," he said. State-run news agency SANA said on Thursday that "President Assad... has informed Annan that Syria approves the plan (the envoy) submitted but had made remarks about it."

Assad would "spare no effort" for the success of Annan's six-point plan but said the proposal would only work if "terrorist acts" by foreign powers stopped.
Posted by: Steve White || 03/31/2012 00:00 || Comments || Link || E-Mail|| [599 views] Top|| File under:
Obama says enough world oil to crack down on Iran sales
BURLINGTON, VT/WASHINGTON: US President Barack Obama said on Friday he has determined there is enough oil in the world market to allow countries to cut imports from Iran, allowing Washington to begin sanctioning countries that continue to buy Iranian oil.

In his decision, required by a sanctions law he signed in December, Obama said in a statement that increased production by some countries as well as "the existence of strategic reserves" helped him come to the conclusion that sanctions can advance.

"I will closely monitor this situation to assure that the market can continue to accommodate a reduction in purchases of petroleum and petroleum products from Iran," Obama said.


Translation: if the shoe begins to pinch we'll pull that sucker off our foot...

The sanctions aim to pressure Iran to curb its nuclear program, which the West suspects is a cover to develop atomic weapons but which Iran says is purely civilian.

Obama is required by law to determine by March 30, and every six months after that, whether the price and supply of non-Iranian oil are sufficient to allow consumers to "significantly" cut their purchases from Iran.

The law allows Obama, after June 28, to sanction foreign banks that carry out oil-related transactions with Iran's central bank and effectively cut them off from the US financial system.

"Today, we put on notice all nations that continue to import petroleum or petroleum products from Iran that they have three months to significantly reduce those purchases or risk the imposition of severe sanctions on their financial institutions," said Senator Robert Menendez, co-author of the sanctions law.

Obama can offer exemptions to countries that show they have "significantly" cut their purchases from Iran.

Washington recently exempted Japan and 10 EU countries from the sanctions because they have cut Iranian oil purchases.

"We welcome the President's determination and applaud the Administration's faithful implementation of the Menendez-Kirk amendment," said a spokesman for Senator Mark Kirk, a Republican who has pushed for additional measures.

"To build on this momentum, we hope the Senate will consider amendments to the pending Iran sanctions bill that would continue to increase the economic pressure on the Iranian regime," the Kirk spokesman said.
Posted by: Steve White || 03/31/2012 00:00 || Comments || Link || E-Mail|| [613 views] Top|| File under:
Who's in the News
64
[untagged]
1
Muslim Brotherhood
1
al-Qaeda
1
Hezbollah
1
Taliban
Bookmark
E-Mail Me
The Classics
The O Club
Rantburg Store
Comments Spam
The Bloids
The Never-ending Story
Thugburg
RSS Links
Gulf War I
The Way We Were
Bio
Merry-Go-Blog
Hair Through the Ages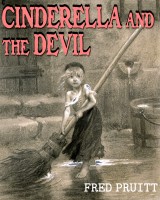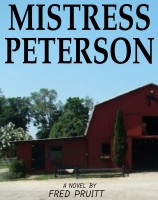 On Sale now!


A multi-volume chronology and reference guide set detailing three years of the Mexican Drug War between 2010 and 2012.

Rantburg.com and borderlandbeat.com correspondent and author Chris Covert presents his first non-fiction work detailing the drug and gang related violence in Mexico.

Chris gives us Mexican press dispatches of drug and gang war violence over three years, presented in a multi volume set intended to chronicle the death, violence and mayhem which has dominated Mexico for six years.
Click here for more information


Meet the Mods
In no particular order...


Steve White
Seafarious
Pappy
lotp
Scooter McGruder
john frum
tu3031
badanov
sherry
ryuge
GolfBravoUSMC
Bright Pebbles
trailing wife
Gloria
Fred
Besoeker
Glenmore
Frank G
3dc
Skidmark
Alaska Paul



Better than the average link...



Rantburg was assembled from recycled algorithms in the United States of America. No trees were destroyed in the production of this weblog. We did hurt some, though. Sorry.
54.198.158.24