Afghanistan
Taliban stronger than before US troop surge: US lawmakers
WASHINGTON: The Taliban are stronger now than before US President Barack Obama ordered a surge of US troops to Afghanistan, two senior US lawmakers said on Sunday, contradicting the administration's assessment of the insurgency.

"I think we both say that what we found is the Taliban is stronger," Senate Intelligence Committee Chairwoman Dianne Feinstein told Fox News Sunday in an interview that included US House Intelligence Committee Chairman Mike Rogers, who agreed with her statement. The two lawmakers returned last week from a trip to Afghanistan.

The US Defence Department said last week in a report to Congress that its surge of 33,000 extra troops in Afghanistan ordered in late 2009 had weakened the Taliban but that the insurgency remained resilient.

The report said overall insurgent attacks declined in 2011 for the first time in five years, even though violence increased in areas surrounding the Taliban's southern stronghold of Kandahar, a region where US efforts have been focused since 2009.

Feinstein, a Democrat, said radical madrasas in Pakistan were providing new recruits to the Afghan insurgency. "So an insurgency which one can expect will burn itself out after a period of time will not necessarily burn out," she said.


Unless we do something about Pakistain which no one will do...

Obama travelled to Kabul last week to sign a strategic partnership agreement with Afghan President Hamid Karzai. The deal sets out a long-term US role in Afghanistan, including aid and advisers, after most American and NATO combat soldiers withdraw by the end of 2014.

Rogers said there was a danger that Obama's announcement of a date of withdrawal of US combat forces in Afghanistan and Washington's decision to hold talks with the Taliban could undermine the US objective of denying a safe haven to terrorists. "The first priority is to deny safe haven and that means a strategic defeat of the Taliban and we have to also defeat the safe havens in the tribal areas of Pakistan," said Rogers, a Republican.

The Obama administration is due to pull the last of its 33,000 surge troops from Afghanistan by this fall, leaving around 68,000 US soldiers there. Rogers and Feinstein both said the United States should designate the Haqqani network, an Afghan insurgent group believed to be based in Pakistan, as a terrorist organisation. "They've killed nearly 500 US troops. They are based in Miranshah (in Pakistan) ... This is something we have to be very aggressive to put an end to," Rogers said.


Just a little hard to believe the Haggani network hasn't already been declared a 'terrorist organization'...
Posted by: Steve White || 05/07/2012 00:00 || Comments || Link || E-Mail|| [349 views] Top|| File under:
Africa North
Egypt parliament limits future military trials
CAIRO - Egypt's Islamist-dominated parliament is banning the country's next president from sending civilians for trial by military tribunals.

Hosni Mubarak, deposed as president in February 2011, used military courts to go after opponents, especially Islamists. Egypt's military, which took over from Mubarak, has sent more than 10,000 civilians to their own courts, including for criticizing the military.

The measure approved Sunday refers to the president who would replace Mubarak. The first round of presidential elections is set for May 23-24. Even then, the military itself would still have the authority to refer civilians to military courts.


I'm sure then this is seen as progress. Somewhere...

The vote came a day after the ruling generals referred 300 civilians for military prosecution after violent demonstrations near the Defense Ministry in Cairo.
Posted by: Steve White || 05/07/2012 00:00 || Comments || Link || E-Mail|| [320 views] Top|| File under:
Egypt extends curfew in Cairo
Egypt extended an overnight curfew around the Defence Ministry on Sunday to deter a repeat of Friday's deadly violence, less than three weeks before a presidential vote.
A soldier died and almost 400 people were wounded in Friday's clashes, the second time in a week that protests over the army's handling of Egypt's troubled transition from army rule to civilian government have turned violent.

The military re-imposed the curfew in the Abbasiya district around the Defence Ministry for the third straight day, the state news agency quoted a military source as saying.

Many protesters who gathered near the ministry were ultra-orthodox Salafi Muslims furious that a sheikh they backed for president has been disqualified from the race. Liberals and others were also there, accusing the army of seeking to manipulate or delay the vote. The military has dismissed those allegations, insisting it will stick to its timetable of handing over power to a new president by July 1, or even earlier in the unlikely event of an outright winner in the first round of voting this month.
Posted by: Steve White || 05/07/2012 00:00 || Comments || Link || E-Mail|| [315 views] Top|| File under:
Caribbean-Latin America
Chavez reelection bid in doubt
Be still my beating heart...

President Hugo Chavez's repeated trips to Cuba for cancer treatment and the government's silence about his health are fueling rumors that he will name a successor to run in October presidential elections.

So far, the government has fiercely maintained that there is no alternative to Chavez, who still leads in the polls. But several names have begun to circulate among observers to take the helm should Chavez delegate his powers.

Foreign Minister Nicolas Maduro, Vice President Elias Jaua and National Assembly President Diosdado Cabello are considered potential candidates. They are already cited in polls, triggering speculation over the ramifications of a possible succession battle.

Any departure of Chavez from the national stage would have profound consequences in Venezuela, where he has governed since 1999. It would also have a huge impact across Latin America, especially in leftist ally nations which have been showered with his country's oil wealth.

Jaua will soon be named president of the Council of State, an advisory body whose creation this week is seen by some analysts as the first step toward a potential political transition since Chavez experienced a relapse of the cancer first detected in June 2011.


It's an 'advisory council' in the way such committees exist in socialist states...

"With the lack of information, all scenarios are possible, including Chavez's absence and the naming of a successor" for the October 7 vote, said Datanalisis polling firm president Luis Vicente Leon.

Chavez returned to Cuba on Tuesday for what he called the "home stretch" of his radiation treatment, without providing more details. His previous stay, which was supposed to have been his last, stretched out for 11 days. The exact nature of the cancer has never been disclosed. The 57-year-old underwent an operation in Havana on February 26 to remove a second cancerous tumor in his pelvic area, where a baseball-sized growth was extracted a year ago.

Usually all over the Venezuelan media, Chavez now rarely appears in public and has been reduced to sending out tweets during his long absences in Cuba.


Definitely swirling the drain then...

Chavez is running for reelection as a "revolutionary socialist" against Henrique Capriles, the youthful Miranda state governor and center-left candidate for the united opposition.

Capriles scoffed at the pervasive uncertainty surrounding Chavez's political future. "A country cannot be ruled via Twitter, the Internet or by telephone," he said Friday.

Even in the president's own ranks, tensions and divisions are growing. But so long as Chavez is alive, "these confrontations will be relegated to the back stage, because the president of the United Socialist Party can still destroy" his rivals, Leon said.

For now, the firebrand leftist leader's health is overshadowing the run-up to the presidential campaign. Yet "his absence is not yet having an effect on how most Venezuelans intend to vote," analyst John Magdaleno said.

But Leon warned that the government's silence on Chavez's wellbeing and ability to run the country could be hiding a political maneuver. "The president could be trying to prepare a triumphant return and then, the bigger the speculation about his health, the less he will need to make new proposals" upon his return, Leon added.

The electoral campaign officially gets under way on July 1, but the law allows for replacing a candidate unable to run at any time, constitutional lawyer Enrique Sanchez Falcon noted.
Posted by: Steve White || 05/07/2012 00:00 || Comments || Link || E-Mail|| [296 views] Top|| File under:
Home Front: WoT
9/11 Defense Attorney Calls For women To Wear 'Appropriate' Clothing
The defense attorney who wore a traditional Islamic outfit during the rowdy arraignment of the accused Sept. 11 terrorists is defending her courtroom appeal that other women in the room wear more "appropriate" clothing to the proceedings -- out of respect for her client's Muslim beliefs.


Appropriate attire for a woman attorney in a U.S. courtroom is a dark blue or gray business jacket and skirt (slacks okay, I'm told) with a white or pastel-colored blouse. Conservative cut, of course, and tailored. An American flag lapel pin is a nice touch.

Cheryl Bormann, counsel for defendant Walid bin Attash, attended the arraignment Saturday dressed in a hijab, apparently because her client insisted on making the proceedings a circus it. She further requested that the court order other women to follow that example so that the defendants can make the proceedings even more of a circus do not have to avert their eyes "for fear of committing a sin under their faith."


Imagine all this playing out in a New York federal courtroom...

At a press conference Sunday at Guantanamo Bay, Bormann said she dresses in a hijab at "all times" when she meets with her client "out of respect" for his beliefs. Asked why she requested other women do the same, Bormann said, "When you're on trial for your life, you need to be focused."


She's just begging to antagonize the court, and all this does is further her clients' goals of turning the proceedings into a travesty.

Bormann, who is not Muslim, claimed the issue came up several years ago, when a paralegal wore "very short skirts" and it became a distraction for the defendants.


They were rolling their eyes like mad, and they couldn't even have gun sex...

And their right hands weren't working?

She said that on Saturday, "somebody" was also dressed "in a way that was not in keeping with my client's religious beliefs."


Her clients need to get a thicker skin. And blinders...
Posted by: Steve White || 05/07/2012 00:00 || Comments || Link || E-Mail|| [780 views] Top|| File under:
India-Pakistan
Gilani throws challenge to PML-N
LAHORE: Throwing a challenge to the Pakistan Muslim League-Nawaz (PML-N), Prime Minister Yousaf Raza Gilani asked the opposition party to resign from assemblies if they had courage to do so.

"I will announce by-polls same day" the PML-N resigns from assemblies, the prime minister said in a meeting with office-bearers of the Lahore Press Club.

Gilani asked his political foes not to live in a fool's paradise as general elections would be on time, in 2013. He said the Sharifs were expressing solidarity with courts only to save themselves from several cases against them such as Mehrangate.

"If they want to express solidarity, they should go to courts and get themselves cleared of cases."

Gilani said he and President Asif Ali Zardari had faced dictators with courage while PML-N President Nawaz Sharif had flown away after signing an agreement with dictator Pervez Musharraf.

"The PPP leadership will again face dictators, if need be, but Mian brothers will again escape from the country in such a situation," the prime minister said.

Gilani said he was a constitutionally and democratically elected prime minister, adding that a vote of no-confidence by assembly members was the only way to oust him. He said that filing an appeal against the Supreme Court's verdict was his right according to Article 10-A of the constitution. "But qualifying or disqualifying a prime minister is not the job of courts because it is a parliamentary process," Gilani said.

He said lawyers had supported stance of the PPP not only on the issue of ad hoc judges but also on legality of office of the prime minister.

"Nobody can remove me from the office of prime minister through any undemocratic or unconstitutional method. There is a constitutional procedure to remove a PM from his office," he said.
Posted by: Steve White || 05/07/2012 00:00 || Comments || Link || E-Mail|| [342 views] Top|| File under:
Israel-Palestine-Jordan
UNRWA workers begin open-ended strike
UNRWA staff started an open-ended strike on Sunday, shutting down basic services for Jordan's 1.5 million Palestinian refugees.

Nearly all of the agency's 7,500 employees responded to a call by their representative councils to hold a work stoppage commencing May 6 in protest against UNRWA's "reluctance" to meet their demands, which include a JD100 pay raise retroactively from the beginning of this year without any cut in their incentives.

The employees are also demanding promotions for teachers, directors and supervisors; filling of vacancies in all the agency's sectors; and the improvement of work conditions.

The strike has "knock-on effects" on all of the Kingdom's Palestinian refugees, who depend on UNRWA for their livelihood, according to the agency.

"Shaker Risheq, head of UNRWA's employees' union in the five fields of operations, tried to mediate between the administration in Jordan and heads of workers councils during the first day of the strike, but his attempts have failed to resolve the issue," said a head of one of the employees' councils, who preferred not to be named because he was not authorised to speak on the record.
Posted by: tipper || 05/07/2012 00:58 || Comments || Link || E-Mail|| [306 views] Top|| File under:
Syria-Lebanon-Iran
Syria's Muslim Brotherhood rise from the ashes
Oh goody. Just in time for the collapse of Europe and the second term of Champ...

ISTANBUL - At a meeting of Syria's opposition, Muslim Brotherhood officials gather round Marxists colleagues, nudging them to produce policy statements for the Syrian National Council, the main political group challenging President Bashar al-Assad.

With many living in the West, and some ditching their trademark beards, it is hard to differentiate Brotherhood from leftists. But there is little dispute about who calls the shots.


You can always re-grow a beard...

From annihilation at home 30 years ago when they challenged the iron-fisted rule of Hafez al-Assad, the Brotherhood has recovered to become the dominant force of the exile opposition in the 14-month-old revolt against his son Bashar. Careful not to undermine the council's disparate supporters, the Brotherhood has played down its growing influence within the Syrian National Council (SNC), whose public face is the secular Paris-based professor Bourhan Ghalioun.

"We chose this face, accepted by the West and by the inside. We don't want the regime to take advantage if an Islamist becomes the Syrian National Council's head," former Brotherhood leader Ali Sadreddine al-Bayanouni told supporters in a video.

The footage is now being circulated by Brotherhood opponents, seeking to highlight its undeclared power.

"We nominated Ghalioun as a front for national action. We are not moving now as Muslim Brotherhood but as part of a front that includes all currents," said Bayanouni.


They can seize power once Bashir is gone and the SNC is wobbly...

The Syrian Brotherhood is a branch of the Sunni Muslim movement founded in Egypt in the 1920s. It was a minor political player before a 1963 Baath Party coup but its support grew under the authoritarian 30-year rule of Hafez al-Assad, as his minority Alawite community dominated the majority Sunni country.

Mindful of international fears of Islamists taking power, and of the worries of Syria's ethnic and religious minorities, the Syrian Brotherhood portrays itself as espousing a moderate, Turkish-style Islamist agenda. It unveiled a manifesto last month that did not mention the word Islam and contained pledges to respect individual rights.

With backing from Ankara, and following the political ascendancy of the Brotherhood in Egypt, Tunisia and Libya since Arab Spring revolts broke out two years ago, the group is poised to be at the top of any new governing system in Syria.


The Turks no doubt think that the Syrian MB is their cats paw...

Extending the loose Brotherhood umbrella to Syria will raise pressure on the U.S.-backed Hashemite monarchy in Jordan, where the local Brotherhood has been sidelined by laws that favor tribal politicians allied with the security apparatus.

Iraq's Shi'ite rulers could also find they have a hardline Sunni government as their neighbor, and Lebanon's Shi'ite guerrilla group Hezbollah would lose its main Arab backer.

Working quietly, the Brotherhood has been financing Free Syrian Army defectors based in Turkey and channeling money and supplies to Syria, reviving their base among small Sunni farmers and middle class Syrians, opposition sources say.

"We bicker while the Brotherhood works," said Fawaz al-Tello, a veteran opposition figure who is a pious Muslim while being on the liberal end of the Syrian political spectrum.


Isn't that the way it usually works? Stalin out-hustled his competitors, Bonaparte out-hustled his...

"They have gained control of the SNC's aid division and the military bureau, its only important components," said Tello, a former political prisoner who fled Syria four months ago. "But they still have to work more do to get support on the inside. Lots of clerics, activists and rebels do not want to be linked to them."


Wait a few months and they won't have much choice.

Tello, however, acknowledged that the Brotherhood has clawed back influence inside Syria, especially in the cities of Homs and Hama and the rural province of Idlib on the border with Turkey, hotbeds of the revolt against Assad.

This is no small feat after three decades in the political wilderness. Unlike Arab rulers who tried to co-opt the movement by granting it limited operation, the Assads excluded it and all other opposition from the political system.

Bashar's father Hafez al-Assad's forces killed, tortured and imprisoned tens of thousands of people after leftists and Islamists began challenging his rule in the 1970s. The Brotherhood took the brunt of the repression, and a 1980 decree singled out membership as punishable by death.

Mulhem Droubi, educated in Canada and one of a younger generation of Brotherhood leaders, said the group is not primarily concerned with political prominence.

"We are a party that presents moderate solutions. We are not extremists, neither to the left nor to the right and our program is the most accepted by the Syrian street," he said.

"We are working for the downfall of Bashar al-Assad and not to find a popular base. We leave competition for the future in a free Syria," the softly spoken Droubi told Reuters.

Droubi, however, acknowledged that the road to democracy will be even more bloody, adding that the Brotherhood began supporting armed resistance in earnest a month ago.

The issue sharply divided the group in the 1980s, when it took up arms against the president. Assad's forces killed nearly 20,000 people when they overran the city of Hama in 1982, where the Brotherhood's armed division made it last stand.

Droubi said there is no dispute now about the need for armed resistance, alongside street protests against Assad.

"Too many of our people have been killed. Too many have been raped," Droubi said, adding that Brotherhood was committed to a setting up a multi-party democracy if Assad is toppled.

Droubi pointed to a political program unveiled by the Brotherhood last month in Istanbul, which committed to multi-party democracy in a future Syria. It said a new constitution would be reached through consensus and guarantee fair representation for diverse ethnicities and religious groups.

"Our proposals are more advanced than the Brotherhood in other countries," he said.

Bassam Ishaq, a Christian opposition figure who has worked with the Brotherhood within the SNC, said the manifesto bore the marks of the Brotherhood's pragmatism.

"If they get a chance to seize power by themselves they will do it, but they realize that it will be difficult in country where 30 percent of the population are ethnic or religious minorities," said Ishaq.

"The street has lost faith in leftist politicians. After the repression in the 1980s, the leftists dispersed. The Brotherhood kept together and rebuilt while in exile, aided by donations from wealthy Syrians in and support in the Gulf," he added.

In a demonstration of their financial muscle, Brotherhood operatives were dispatched last month with suitcases of cash to a dusty camp for Free Syrian Army defectors in a Turkish region bordering Syria near Antakya.

Sources in the camp said the Brotherhood was supporting Colonel Riad al-Asaad, one of the first prominent defectors last year, now at odds with more senior officers who deserted later. Colonel Asaad now sports a Brotherhood-style beard.

Street activists who have had little to do with the Brotherhood are also being lured by promises of instant support for the revolt.

"I approached them and they instantly gave me 2,000 euros when I asked for help...and I am not even Ikhwan (Brotherhood)," said veteran activist Othman al-Bidewi, who regularly travels between Syria and the border region in Turkey to drum up support for street demonstrations against Assad in Idlib province.

"The Brotherhood wants to restore its political base. It is their right," he added.
Posted by: Steve White || 05/07/2012 09:48 || Comments || Link || E-Mail|| [361 views] Top|| File under:
Israel warns Hizbollah over Iran
Any Hizbollah retaliation to an attack on Iran's nuclear facilities would prompt Israel to launch a war in Lebanon so ferocious that it would take a decade to rebuild the villages it destroys, a senior Israeli military officer has warned.
Despite the inevitable international outcry, Israel would be left with no choice but to lay waste to swathes of southern Lebanon because Hizbollah has entrenched itself so deeply within the civilian population, he said.

The unusually stark warning comes after months of heightened speculation that the Israeli government is considering unilateral military action against Iran's nuclear installations despite opposition from the United States.

Although the prospect of an attack in the next few months is unlikely until after Israelis vote in a September general election, Ehud Barak, the country's defence minister, recently insisted that military strikes had not been ruled out.

Israel has always been aware of the heavy price it could incur from such an attack, with Iran able to retaliate through Hizbollah and Hamas, the Palestinian militant group that controls Gaza. Both Islamist movements have long been funded and armed by Tehran and have built up vast stockpiles of rockets capable of reaching deep into Jewish territory.

But Israel has also sensed an unexpected opportunity as a result of the Arab Spring, which has significantly diminished Tehran's regional clout.
Posted by: tipper || 05/07/2012 05:08 || Comments || Link || E-Mail|| [393 views] Top|| File under:
Who's in the News
37
[untagged]
1
Thai Insurgency
1
PLO
1
Hezbollah
1
Moro Islamic Liberation Front
Bookmark
E-Mail Me
The Classics
The O Club
Rantburg Store
Comments Spam
The Bloids
The Never-ending Story
Thugburg
RSS Links
Gulf War I
The Way We Were
Bio
Merry-Go-Blog
Hair Through the Ages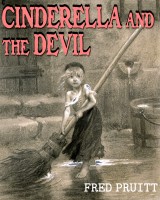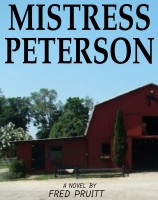 On Sale now!


A multi-volume chronology and reference guide set detailing three years of the Mexican Drug War between 2010 and 2012.

Rantburg.com and borderlandbeat.com correspondent and author Chris Covert presents his first non-fiction work detailing the drug and gang related violence in Mexico.

Chris gives us Mexican press dispatches of drug and gang war violence over three years, presented in a multi volume set intended to chronicle the death, violence and mayhem which has dominated Mexico for six years.
Click here for more information


Meet the Mods
In no particular order...


Steve White
Seafarious
Pappy
lotp
Scooter McGruder
john frum
tu3031
badanov
sherry
ryuge
GolfBravoUSMC
Bright Pebbles
trailing wife
Gloria
Fred
Besoeker
Glenmore
Frank G
3dc
Skidmark
Alaska Paul



Better than the average link...



Rantburg was assembled from recycled algorithms in the United States of America. No trees were destroyed in the production of this weblog. We did hurt some, though. Sorry.
54.198.86.28