Africa North
Russia tells S. Sudan to find UN chopper gunmen
Russia urged South Sudan on Saturday to punish those responsible for shooting down a UN peacekeeping helicopter and killing all four Russian crew members aboard, in an attack condemned by the international community.

"We call on the government of South Sudan to carry out the necessary investigation, punish the guilty and take every measure to guarantee that this never happens again," the foreign ministry said in a statement on its website after Friday's incident.

A South Sudan military spokesman said troops fired anti-aircraft guns at the Russian Mi-8 believing it was a rebel helicopter carrying weapons to anti-government forces in the world's newest country.

The United Nations said the aircraft was hit while on a "reconnaissance flight" over the Likuangole district of the eastern Jonglei state.

"The tragic event in this African country raises with new urgency the question of the security of UN peacekeeping missions," the Russian ministry said, attributing the helicopter downing to "blunders."

"The governments of countries that accept missions and carry the main responsibility for the security of UN peacekeepers must approach this problem with all seriousness and recognise all the possible consequences of blunders," it said.
Posted by: tipper || 12/22/2012 10:51 || Comments || Link || E-Mail|| [433 views] Top|| File under:
Alexandria 'rioters' seek to disrupt referendum, says preacher El-Mahalawy
[Al Ahram] Ahmed El-Mahalawy, an ultra-orthodox Islamist and a staunch supporter of President Mohamed Morsi, said Friday's fresh violent confrontations aimed at disrupting the ongoing constitution referendum.
Egypt's health ministry said 32 people

were maimed

after

festivities

erupted between Islamists, who had staged a rally to condemn what they describe as attack on mosques, and unknown opponents in front of Alexandria's Qaed Ibrahim Mosque after Friday's prayer.

"What is happening in front of the mosque is aimed at halting the referendum. I hope the referendum will go ahead peacefully," El-Mahalawy told Qatari-owned Al-Jazeera

... an Arab news network headquartered in Qatar, notorious for carrying al-Qaeda press releases. The name means the Peninsula, as in the Arabian Peninsula. In recent years it has settled in to become slightly less biased than MSNBC, in about the same category as BBC or CBS...
television.

"I hope people would move out of the mosque's vicinity. They should not damage the properties of their country."

The protest comes after iconic Alexandria Sheikh Ahmed El-Mahalawy was held captive inside the mosque for 14 hours last Friday by worshippers angered by the overt Islamist rhetoric in his sermon.

El-Mahalawy demanded worshippers last Friday seek the implementation of Sharia (Islamic law) ahead of the referendum's first round, which was regarded as a call to vote 'Yes' for the constitution.

Over 20 people

were maimed

last Friday in the ensuing confrontations and a few vehicles were set alight

The National Salvation Front, led by ex-presidential candidates Mohamed ELBaradei,
Jerry Lewis doppelgänger Amr Moussa


... who was head of the Arab League for approximately two normal lifespans, accomplishing nothing that was obvious to the casual observer ...


and Hamdeen Sabbahi, called on the president to postpone the referendum for two weeks until a national consensus is reached over the constitution, which was drafted by an Islamist-dominated Constituent Assembly.

Posted by: Fred || 12/22/2012 00:00 || Comments || Link || E-Mail|| [376 views] Top|| File under: Salafists
Support for Egypt's Muslim Brotherhood Erodes in an Islamist Bastion
[NY Times] Mohamed Salamah used to vote with the

Moslem Brüderbund

. But in Saturday's referendum on the Islamist-backed constitution, Mr. Salamah says he is voting against it, mainly because he no longer trusts the movement.

"They aren't even doing anything very Islamic," said Mr. Salamah, a 24-year-old waiter in a cafe in Al Talbeya, a working-class neighborhood in Giza across the Nile from Cairo that was an Islamist stronghold in previous votes. "They are just doing things that aren't very competent."

Throughout the neighborhood, both loyal supporters and critics of the Brotherhood described a deep erosion in the group's street-level support. That was evident, they said, even before the low turnout and narrow margin in last weekend's first round of voting on what residents here call "the Brotherhood constitution."

The results so far appear to have surprised leaders of the Brotherhood and their opposition. And even if the draft constitution is approved, as expected, on Saturday in the second half of the vote, the new questions about the charter's popularity and the Brotherhood's mandate could prolong Egypt's political turbulence and, as a result, defer badly needed economic reforms as well.

Residents here and around Cairo say the damage to the Brotherhood's popularity is unrelated to its religious ideology. It reflects a consistent trio of complaints: confusing economic policies of the Brotherhood-led government, a near-monopoly on power and civilian supporters' use of force against opponents in a street battle two weeks ago. Even so, many say the Brotherhood remains the most potent political force, in part because of the incoherence of the opposition, which has often focused on accusing the Brotherhood of imposing religious rule.

But for now economists say the battle for power is jeopardizing progress on the bread-and-butter issues that are paramount across the ideological spectrum. "What the economy needs are decisions that are politically courageous and credible, and no government can do that now," said Ragui Assaad, an economist at the University of Minnesota with an office in Cairo.

A critical loan of more than $4 billion from the International Monetary Fund, expected to be signed this month, has been delayed until the political situation settles. The Egyptian pound is slipping against the dollar. And the most obvious step to improve the growth and fairness of the economy requires a government with credibility and political skill. Attempts at overhauling Egypt's vast subsidies to energy prices have in the past set off riots.

"What we have now is a government that lacks legitimacy but also economic competence," Mr. Assaad said. "I don't see anything better coming out of this government."

Brotherhood leaders have acknowledged the emergence of hostility against them. Mobs attacked more than three dozen Brotherhood offices, including its headquarters, in the prelude to the first round of voting on the constitution. "I am telling everyone, do not hate the

Moslem Brüderbund

so much that you forget Egypt's best interest," said Mohamed Badie, the group's spiritual leader. "You can be angry at us and hate us as much as you want; we cannot control affection. But I say to you, be rational. Protect Egypt. Its unity cannot survive what is happening."

For many in Al Talbeya, the defining moment of the prelude to the referendum was the night of Dec. 5, when the Brotherhood called its supporters to defend President Mohamed Morsi against protesters outside his office. Ten died in the fight. And although the Brotherhood has claimed all those killed were its members, seemingly everyone in Al Talbeya still blamed the group for the violence.

"People don't like the

Moslem Brüderbund

as much as they used to, because they saw how they tried to control everything and how they beat people up," said Emad Mohamed Yosri, 37, a tailor who still counts himself a supporter of the group.
Posted by: Fred || 12/22/2012 00:00 || Comments || Link || E-Mail|| [369 views] Top|| File under: Arab Spring
Arabia
Brother of Osama Bin Laden to Produce $1 Billion Movie on Prophet Mohammed
Gulf media are reporting that a Doha-based company owned by a brother of Osama Bin Laden is producing a $1 billion dollar movie on the life and teachings of the Prophet Mohammad. According to the Gulf News report, Global Muslim Brotherhood leader Youssef Qaradawi is serving as an advisor to the film:


Posted by: tipper || 12/22/2012 04:06 || Comments || Link || E-Mail|| [476 views] Top|| File under:
China-Japan-Koreas
Pudgy Squanders $1 Billion on Showy Projects
One year into his rule, new North Korean leader Suet Face Kim Jong-un has largely reverted to third-world type, squandering money on the personality cult surrounding his family and ill-conceived prestige projects while the economy languishes.


This surprises no one, I hope...

In April, the regime spent US$10 million on statues of nation founder Kim Il-sung and his son Kim Jong-il in Mansudae west of the Taedong River, which runs east to west in Pyongyang. It also built prestige structures like an eight-story theater, 20 to 45-story high-rise apartment complexes, and a children's hospital under the benevolent gaze of the statues on a main street in Pyongyang.

Two new hotels are being built to accommodate an imaginary stream of visitors.


Who will then be arrested for taking pictures of hungry children...

Supposedly at Kim Jong-un's orders, the regime is also building a large swimming pool, and a massive amusement park with a dolphin show aquarium. Several rides and outdoor swimming pool have been completed. Some remodeling work including on a huge hotel in central Pyongyang has also resumed.


All in Pyongyang. This is also no surprise, since that's where most of the apparatchiks live, and Pudgy has to keep them sweet on him.

The cost for these "Pyongyang renaissance" projects is estimated at more than $1 billion, one sixth of the North's annual budget.

"Even senior North Korean officials are complaining that they had high hopes of Kim Jong-un, but life is actually harder than in Kim Jong-il's time because Kim junior is paying more attention to showy projects than to improving people's livelihoods," an informed source in China said.


Not that Pops did a lot of the latter, mind you...
Posted by: Steve White || 12/22/2012 00:00 || Comments || Link || E-Mail|| [448 views] Top|| File under:
Home Front: Politix
Obama Names Kerry to Follow Clinton as Secretary of State
[NY Times] With a patrician bearing, nearly three decades of service on the Senate Foreign Relations Committee, a highly decorated combat career in the Vietnam War, even a father who was a diplomat, John F. I was in Vietnam, you know Kerry
Senator-for-Life from Massachussetts, the Senate's current foreign policy expert, filling the vacated wingtips of Joe Biden...
is the very picture of a secretary of state.

"In a sense, John's entire life has prepared him for this role,"

President B.O.

said on Friday at the White House, as he nominated Mr. Kerry to replace
Hillary Rodham Clinton
... sometimes described as America's Blond Eminence and at other times as Mrs. Bill, never as Another Henry Kissinger ...
, the first step in filling out a national security team for his second term.

Mr. Obama praised Mr. Kerry, 69, a Massachusetts Democrat, for having been immersed in "every major foreign-policy debate for nearly 30 years."

But though Mr. Kerry would bring even deeper experience to the job than Mrs. Clinton did, his appointment is likely to further centralize policy decisions in the White House, where for the past four years the president and a small circle of advisers have kept a tight grip on issues like Iran's nuclear program, China, Pakistain, and the winding down of the war in Afghanistan.

"There's every reason to believe that we're going to have a very White House-centric foreign policy," said David J. Rothkopf, the chief executive of the Foreign Policy Group. "Kerry is going to have to show his loyalty and willingness to work within the Obama system."

In contrast to Mrs. Clinton, whom Mr. Obama named to his cabinet after they competed against each other in the 2008 presidential primaries, Mr. Kerry has been a loyal supporter of the

B.O. regime

, guiding an arms-reduction treaty with Russia to ratification in the Senate and playing diplomatic troubleshooter for the White House in Afghanistan, Pakistain and Sudan.
Posted by: Fred || 12/22/2012 00:00 || Comments || Link || E-Mail|| [1479 views] Top|| File under:
Three Men Appear in Court in Mysterious Terror Case
Three men appeared in Federal District Court in Brooklyn on Friday on charges that they had trained to be suicide bombers with a Somali terrorist group.

The defendants, Ali Yasin Ahmed, 27, Mahdi Hashi, 23, and Mohamed Yusuf, 29, were arrested in August by authorities in Africa while going to Yemen. They are accused of participating in weapons and explosives training with Al Shabab, a United States-designated terrorist group linked to Al Qaeda, during a four-year period beginning in 2008. Court documents show no connection between the alleged crimes and the United States.

Much of the case is shrouded in mystery. For four months, the case remained under seal, and the court documents unsealed on Friday contained little elaboration on the crimes or any indication of why the case was brought in New York. Even the nationalities of the men were unclear. They appeared in court with the aid of a Swedish interpreter.

This article starring:
Ali Yasin Ahmed
Mahdi Hashi
Mohamed Yusuf
Posted by: tipper || 12/22/2012 12:13 || Comments || Link || E-Mail|| [373 views] Top|| File under:
Govt bound to pay wergeld in Tirah bombing case: court
[Dawn] A Beautiful Downtown Peshawar


...capital of Khyber Pakhtunkhwa (formerly known as the North-West Frontier Province), administrative and economic hub for the Federally Administered Tribal Areas of Pakistan. Peshawar is situated near the eastern end of the Khyber Pass, convenient to the Pak-Afghan border. Peshawar has evolved into one of Pakistan's most ethnically and linguistically diverse cities, which means lots of gunfire.


High Court bench on Thursday observed that the federal government was bound to pay diyyat (blood money) to legal heirs of over 60 people killed in the 2010 Pakistain Air Force bombing of Tirah Valley, Khyber Agency
.

However,


we can't all be heroes. Somebody has to sit on the curb and applaud when they go by...


Chief Justice Dost Mohammad Khan and Justice Waqar Ahmad Seth gave more time to the counsel for the federal government and the political agent of Khyber Agency for consultation with the relevant authorities on the matter.

The chief justice observed that the killing of the innocent citizens amounted to unintentional murder and under Section 320 of Pakistain Penal Code, the state was to pay diyyat, which totaled over one million rupees at that time.

The bench was hearing a petition filed by Qabal Shah and several other inhabitants of the said area, who said PAF jetfighters had bombed Sra Vella village in Tirah Valley on April 10, 2010, killing 61 people and damaging public property.

The petitioner said the government had announced the payment of proper compensation to the legal heirs of bombing victims and to the injured but instead gave them a small amount of money.

The counsel appearing for the political agent of Khyber Agency said the PAF air strikes were carried out against

krazed killer

hideouts but mistakenly, non-combatants were hit.

He said in light of the report submitted by a six-member committee, the federal government had paid Rs18 million compensation, while the political agent had paid Rs100,000 for each killed person and Rs50,000 each to the injured.

The chief justice observed that none of the laws in the country was superior to Koran and Sunnah and the amount of diyyat and circumstances in which it should be paid were clearly described in the Holy Koran. He asked when Raymond Davis could pay diyyat for his release, then why the government couldn't pay the same for the killing of innocent people.

The counsel for federal government and that of the political administration requested the bench for some time for consultation with their respective clients on the issue.

The bench allowed them more time with the direction that they should come up with clear stance on the issue so that the court should pass an appropriate order.

Posted by: Fred || 12/22/2012 00:00 || Comments || Link || E-Mail|| [366 views] Top|| File under: Govt of Pakistan
Iraq
Iraq's Sunni leaders accuse PM of crackdown
[Al Ahram] Iraq's Sunni leaders accused Shi'ite Prime Minister Nuri Al-Maliki of a political crackdown after troops raided the finance minister's office and home, threatening to reignite a crisis a year after the last American troops left.

The raids and detention of the Sunni minister's staff came hours after President Jalal Talabani, a Kurd who often mediated among the fractious Sunni, Shi'ite and Kurdish blocs, left for Germany after suffering a stroke that could end his moderating influence in Iraqi politics.

Politicians and authorities gave conflicting accounts of the incident, but it was reminiscent of a year ago when Iraqi authorities sought the arrest of Sunni Vice President Tareq al-Hashemi and his bodyguards, accusing them of running death squads just as U.S. troops packed up.

Finance Minister Rafie al-Esawi, a member of the Sunni-backed Iraqiya bloc, said late on Thursday that more than 100 bodyguards and staff were snatched illegally by militias, and blamed Maliki for orchestrating the raids to target opponents.

Maliki's office said only six bodyguards were incarcerated
Youse'll never take me alive coppers!... [BANG!]... Ow!... I quit!
under counter terrorism laws.

The Hashemi case plunged the fragile power-sharing deal among Shi'ite and Sunni

Moslem

s and Kurds into turmoil, with Sunni politicians boycotting parliament. Hashemi later fled to Turkey and was sentenced to death in absentia.

"This confirms there is continued systematic targeting of the Sunni symbols and leaders participating in the political process," Iraqiya leaders said in a statement.

They called on their supporters to protest peacefully after Friday prayers. Esawi said

politician

s would seek a vote of no confidence in Maliki.

A U.S. embassy

front man

said: "Any actions from any party that subverts the rule of law or provokes ethnic or sectarian tension risks undermining the significant progress Iraq has made toward peace and stability."

Ali al-Moussawi, Maliki's media advisor, said the judiciary had issued arrest warrants for six of the minister's bodyguards and accused rival politicians of trying to stir tensions by linking the case to the premier.

"The law and judiciary for them have no value, they see only political differences," Moussawi said. "They blame Maliki for everything."

Posted by: Fred || 12/22/2012 00:00 || Comments || Link || E-Mail|| [357 views] Top|| File under: Govt of Iraq
Britain pays out £14m for Iraqi abuses
Britain has paid out £14 million ($22.7 million) to Iraqis who accuse British troops of illegally detaining and torturing them following the 2003 invasion, the Ministry of Defence said on Thursday.

The ministry confirmed a report in the Guardian newspaper which revealed that the government had paid compensation to 205 complainants over the last five years, with more than 700 claims expected to be lodged next year. Some £8.3 million was paid to 162 Iraqis this year with the average settlement being almost £70,000 plus costs.

The claims stem back to the five-year occupation of the south-east of the country and have mostly been brought by male civilians who claim they were beaten, threatened and deprived of sleep before being interrogated by British troops.
Posted by: Steve White || 12/22/2012 00:00 || Comments || Link || E-Mail|| [408 views] Top|| File under:
Brit Army doctor banned over Iraqi's death
A British army doctor who confirmed the death of an Iraqi detainee in 2003 was on Friday banned from practising after a tribunal found he lied about the injuries the civilian had suffered in a beating by British soldiers.

Derek Keilloh was struck off the medical register after the Medical Practitioners Tribunal Service (MPTS) found him guilty on Sunday of dishonest conduct over the death of 26-year-old hotel receptionist Baha Mousa.

Keilloh, 38, had supervised a failed resuscitation attempt to save Mousa, who had been hooded and severely beaten by British soldiers after his arrest in September 2003 along with nine other suspects in Basra.

Mousa, a father of two, died 36 hours after his arrest having sustained 93 separate injuries, including fractured ribs and a broken nose, an inquiry last year heard.

Keilloh, then a captain and regimental medical officer, claimed during a later interview, court martial and public inquiry that he had only seen dried blood around Mousa's nose. But the MPTS found that the doctor had been aware of the Iraqi's other injuries from his own observations and from information by other medical staff.


Doctors aren't supposed to participate in torture, aren't supposed to facilitate torture, and aren't supposed to lie about what they see and do.
Posted by: Steve White || 12/22/2012 00:00 || Comments || Link || E-Mail|| [420 views] Top|| File under:
Southeast Asia
Iranian Bomb Suspects In Bangkok Claim Innocence
Trial for two Iranians tossed in the slammer
Book 'im, Mahmoud!
for plotting botched attack on Israelis begins; lawyers says defendants had no prior knowledge of explosives stashed at their home

Two Iranians arrested after a botched bomb plot that allegedly targeted Israeli diplomats say they're innocent and were stunned to discover explosives stashed in a cabinet in their rented Bangkok home, a lawyer said Friday.


"Wudn't us."


Both men appeared in court Friday, 10 months after the explosives blew apart their home in a residential Bangkok neighborhood on Valentine's Day. The

kaboom

uncovered a plot that Thai authorities say was aimed at Israeli envoys and that Israel says was part of an Iranian-backed network of terror.

Authorities hope the trial, expected to end in March, will help explain who was behind the alleged plot that backfired when the explosives cache accidentally ignited.

Investigators say that bombs found at the home had round, coin-like magnets on them -- similar to "sticky" bombs used against Israeli diplomats in foiled attacks a day earlier in India and the former Soviet republic of Georgia.

Defense attorney Kittipong Kiattanapoom told The

News Agency that Dare Not be Named

the two Iranians will testify that "they did not have any prior knowledge of the bombs before they discovered them in the house they had rented."

One of the men is 28-year-old Saied Moradi, who fled the home carrying explosives that blew off his legs in another botched blast. He entered the courtroom in a wheelchair.


Next time make him crawl.


Moradi, a 28-year-old former soldier, "opened a cabinet in the house and saw four bombs there" and immediately told his two Iranian housemates to run for safety, the lawyer said.

Mohammad Kharzei, 42, was arrested that night at Bangkok's airport trying to board a flight to Iran.
Well, he was told to 'run for safety'...
Masoud Sedaghatzadeh, 31, was locked away
Keep yer hands where we can see 'em, if yez please!
the next day in Malaysia and is currently appealing an extradition order to Thailand.

Moradi claims he was trying to dispose of two of the bombs by throwing them into a nearby canal when he collapsed in exhaustion while running from the home, triggering an

kaboom

that ripped off his legs.

"He denies throwing any of the bombs," Kittipong said.

Witnesses gave a dramatically different account.

A closed circuit video camera installed on the street outside the home showed the three Iranians emerge, one by one. Moradi was the last man out, wearing a black backpack and baseball cap, with blood dripping from his face, holding what looked like portable radios in each hand.

Food vendor Nayaree Ayong told the court he saw Moradi exit his home carrying "black boxes with green wires sticking out."


What happened to the red wires?


Another witness, Nayotrum Pratityung, said he followed Moradi and watched as he tried to hail a taxi but then crouched down and placed one of his black boxes in the middle of a two-lane street.

"About 30 seconds later a taxi came by," he told the court. "Then the taxi blew up." The taxi driver was among four people

maimed

.

Other witnesses at the time said Moradi threw an explosive at a taxi after its driver refused to stop for him.

Next, Moradi turned onto a main road as police began moving in, at which point the Iranian pulled a rectangular-shaped box from his backpack and threw it toward the officers, police said at the time. But Moradi's bomb got caught on something and hit the ground next to him and went kaboom!, instantly shredding both his legs at the knee.
So there is justice in Thailand...
Moradi and Kharzei both face up to 27 years in prison on charges of possession of unlawful explosives and causing

kaboom

s that damaged property.

Moradi faces two additional charges, including attempted murder of a policeman, which carries the death penalty.
Posted by: trailing wife || 12/22/2012 08:22 || Comments || Link || E-Mail|| [357 views] Top|| File under:
Syria-Lebanon-Iran
Israel complains to UN about rearming by Hezbollah
[Al Ahram] Israel's U.N. envoy urged the Security Council on Thursday to condemn what he described as significant rearming by Hezbollah, saying the Lebanese

bully boy

group now possessed an arsenal of tens of thousands of missiles capable of hitting Israel.

Israel's U.N. Ambassador Ron Prosor said in a letter to the 15-nation council that the buildup was in clear violation of a U.N. arms embargo. Prosor said an

kaboom

in the southern Lebanese town of Tair Harfa on Monday was at a weapons depot. "This

kaboom

offers yet another reminder to the world about the grave danger before our eyes in

Leb

," he wrote.

"In flagrant breach of (Security Council) resolution 1701, Hezbollah has built its arsenal to unprecedented levels, amassing 50,000 deadly missiles in

Leb

- more missiles than many NATO


...the North Atlantic Treaty Organization. A cautionary tale of cost-benefit analysis....


members have in their possession," he said. "These missiles can reach all of Israel and well beyond."

A Lebanese security source said Monday's blast was caused by a rocket that had been fired into

Leb

during Hezbollah's 2006 war with Israel but which did not detonate on impact. Israel has long complained that the U.N. arms embargo on

Leb

has been unsuccessful.

"I call on the Security Council and all responsible members of the international community to send a clear signal that Hezbollah's rapid rearmament will not be tolerated - backed by concrete steps on the ground," he said. "A logical first step is to ensure that Hezbollah is placed on relevant terrorism watchlists in all corners of the globe, including in the European Union


...the successor to the Holy Roman Empire, only without the Hapsburgs and the nifty uniforms and the dancing...


," Prosor said.
Posted by: Fred || 12/22/2012 00:00 || Comments || Link || E-Mail|| [476 views] Top|| File under: Hezbollah
Putin says Russia does not want to see 'chaos' in Syria
[Al Ahram] President Vladimir Putin

...Second President of the Russian Federation and the first to remain sober. Because of constitutionally mandated term limits he is the current Prime Minister of Russia. His sock puppet, Dmitry Medvedev, was installed in the 2008 presidential elections. Putin is credited with bringing political stability and re-establishing something like the rule of law. During his eight years in office Russia's economy bounced back from crisis, seeing GDP increase, poverty decrease and average monthly salaries increase. During his presidency Putin passed into law a series of fundamental reforms, including a flat income tax of 13%, a reduced profits tax, and new land and legal codes. Under Putin, a new group of business magnates controlling significant swathes of Russia's economy has emerged, all of whom have close personal ties to Putin. The old bunch, without close personal ties to Putin, are in jail or in exile...
said on Friday that Russia does not want "chaos" in Syria and that it looked forward to seeing a democratic regime in the war-torn nation.
"We will try to pursue the public order in Syria and look forward to a democratic regime in Syria because this country is close to our borders," he said at a news conference closing an EU-Russia summit, according to an English translation of his words. "We wouldn't like chaos in that country," he added. "Everyone is interested in stopping the violence and the bloodshed."

Putin for the second time in two days denied propping up the regime of
Hereditary President-for-Life Bashir Pencilneck al-Assad


Leveler of Latakia...


and appeared to acknowledge the possibility of change, saying: "We do not advocate the government of Syria."

He insisted however that a solution must be found between all parties at the negotiating table to take into account the views "of all the citizens."

In Moscow the previous day Putin said Russia was not concerned about Assad's fate but "we understand that the family has been in power for 40 years and there is a need for change."

Posted by: Fred || 12/22/2012 00:00 || Comments || Link || E-Mail|| [410 views] Top|| File under: Govt of Syria
Erdogan: Assad regime will go down sooner or later
Erdogan has mastered the fine progressive art of saying things as if saying things will actually accomplish anything...

Turkish Prime Minister Recep Tayyip Erdogan said that it was impossible for Syrian President Bashar al-Assad to remain in power, Anadolu Agency reported.

"He will go, sooner or later. You cannot hold on to power if your people do not accept you, believe in you. It is the case both in democratic and anti-democratic systems," Erdogan told a televised interview on Turkish private news channel NTV.

"Forces loyal to the Assad regime has no foothold left in ground war and opposition forces are in control of the field," he said.
Posted by: Steve White || 12/22/2012 00:00 || Comments || Link || E-Mail|| [410 views] Top|| File under:
Tehran slams UN resolution on human rights situation in Iran
Iran has strongly condemned a recent resolution by the UN General Assembly on the situation of human rights in the country, saying it has been adopted by the world's major rights violators, Press TV reported.

"Unfortunately and in line with a trend established over the past few years, a number of Western countries led by Canada and the United States have passed a resolution against Iran with political objectives and under the delusional pretext of human rights violations (in the Islamic Republic)," Iran's Foreign Ministry Spokesman Ramin Mehmanparast stated on Friday.

The fact that the anti-Iran measure was sponsored by countries which are themselves major violators of human rights proves the inefficiency of the UN human rights mechanisms and the Western states' double standards toward the issue of human rights, Mehmanparast said.

He added that Iran has always been committed to supporting and promoting respect for its citizens under the Islamic laws and the principles of its Constitution.


You just have to parse that sentence carefully...

Iran believes that the issue of human rights should not be misused to turn countries and civilizations against each other, Mehmanparast noted, saying that human rights must instead pave the ground for cooperation among nations and the exchange of experiences through mutual talks and respect.

The UN General Assembly on Thursday voted on a Canadian-sponsored resolution on alleged human rights violations in Iran. The 193-member body passed the measure 86-32 with 65 abstentions.

Iranian Ambassador to the United Nations Mohammad Khazaei lambasted the resolution in his address to the General Assembly on Thursday, saying it fails to reflect realities. Khazaei denounced the hostile stances that certain countries have adopted on the human rights situation in Iran and warned that politicization of the issue can deal a blow to the concept.
Posted by: Steve White || 12/22/2012 00:00 || Comments || Link || E-Mail|| [344 views] Top|| File under:
Who's in the News
40
[untagged]
4
Govt of Syria
3
Arab Spring
3
Govt of Pakistan
3
al-Qaeda in Pakistan
1
Salafists
1
Govt of Iraq
1
Hezbollah
1
al-Qaeda in North Africa
Bookmark
E-Mail Me
The Classics
The O Club
Rantburg Store
The Bloids
The Never-ending Story
Thugburg
RSS Links
Gulf War I
The Way We Were
Bio
Merry-Go-Blog
Hair Through the Ages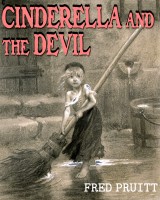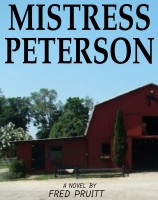 On Sale now!


A multi-volume chronology and reference guide set detailing three years of the Mexican Drug War between 2010 and 2012.

Rantburg.com and borderlandbeat.com correspondent and author Chris Covert presents his first non-fiction work detailing the drug and gang related violence in Mexico.

Chris gives us Mexican press dispatches of drug and gang war violence over three years, presented in a multi volume set intended to chronicle the death, violence and mayhem which has dominated Mexico for six years.
Click here for more information


Meet the Mods
In no particular order...


Steve White
Seafarious
Pappy
lotp
Scooter McGruder
john frum
tu3031
badanov
sherry
ryuge
GolfBravoUSMC
Bright Pebbles
trailing wife
Gloria
Fred
Besoeker
Glenmore
Frank G
3dc
Skidmark
Alaska Paul



Better than the average link...



Rantburg was assembled from recycled algorithms in the United States of America. No trees were destroyed in the production of this weblog. We did hurt some, though. Sorry.
54.242.115.55