Afghanistan
Commander Says ISAF Will Comply With Karzai's Air Support Ban
[CNSNEWS] The commander of the NATO-led International Security Assistance Force said Sunday coalition forces will comply with President Hamid Karzai's directive banning national forces from calling in coalition airstrikes, an order that has left some Afghans troubled.


"Yeah, sure. No problem. No skin off my fore."


U.S. Marine Gen. Joseph Dunford, just days into his new post, told reporters Karzai was exercising "sovereignty" and that there were ways for the coalition to support the Afghan National Security Forces (ANSF) other than the use of air ordnance.


"It's their country. If they wanta screw it up, then they can screw it up. They gotta live there. Write us at Camp Lejeune if you find work."


"We are prepared to provide support in line with the president's intent," he said, adding that he would discuss "technical" details with the Afghan defense minister and army chief.


"The president's intent is for us to get the hell out. See ya, Hamid."
Posted by: Fred || 02/18/2013 14:36 || Comments || Link || E-Mail|| [367 views] Top|| File under:
Karzai Orders Cameras to Combat Torture in Afghanistan
[An Nahar]

Afghanistan's Caped President

Hamid Maybe I'll join the Taliban Karzai
... A former Baltimore restaurateur, now 12th and current President of Afghanistan, displacing the legitimate president Rabbani in December 2004. He was installed as the dominant political figure after the removal of the Taliban regime in late 2001 in a vain attempt to put a Pashtun face on the successor state to the Taliban. After the 2004 presidential election, he was declared president regardless of what the actual vote count was. He won a second, even more dubious, five-year-term after the 2009 presidential election. His grip on reality has been slipping steadily since around 2007, probably from heavy drug use...
has ordered that all interrogation facilities should be equipped with video cameras in a bid to prevent torture, after a recent U.N. report said detainees were abused.

The decree follows a government investigation into the U.N. report about prisoner abuse, which found detainees were tortured at the time of arrest and during interrogations.

"Relevant authorities are required to equip the intelligence and investigating agencies... with modern equipment (and) devices... and videotape the interrogation process," Karzai said in a decree released by his office late on Saturday.

He said the move will also help "eliminate any chance or place for complaints from other parties" about prisoner abuse.

The United Nations


...aka the Oyster Bay Chowder and Marching Society...


, which has run an assistance operation in Afghanistan since the 2001 fall of the Taliban, said in January that prisoners were frequently abused and tortured in the Afghan jail system.

The U.N. report revealed that 326 of 635 prisoners interviewed across the country said they had been abused, including 80 minors.

Fourteen types of torture were described in the U.N. report, including beatings with cables and pipes, attacks on the genitals, threats of execution or rape, electric shocks and forced stress positions.

In the decree, Karzai also ordered the attorney general to "prosecute the perpetrators of torture, so to avoid any suspect, convict or prisoner tortured in the future."

Posted by: Fred || 02/18/2013 00:00 || Comments || Link || E-Mail|| [439 views] Top|| File under:
Africa North
Libya Leader Says Country Won't Become 'Base for Terrorism'
[An Nahar] Libya on Sunday celebrated two years since the start of the revolt that toppled Muammar Qadaffy


...whose instability was an inspiration to dictators everywhere, but whose end couldn't possibly happen to them...


, with security forces on high alert amid fears of a fresh violence that have plagued the north African nation.

The anniversary of the uprising that ended with Qadaffy's killing in October 2011 comes as Libya's new rulers battle critics calling for a "new revolution" and accusing them of failing to usher in much-needed reforms.

Speaking to hundreds of people in the eastern city of Benghazi, where the uprising began, de facto head of state Mohammed Megaryef paid homage to the "

deaders

of the revolution" and the "true revolutionaries" who helped bring down Qadaffy.

He insisted that Libya would not be allowed to become a "base for terrorism" and vowed to end the marginalization of the east.
Posted by: Fred || 02/18/2013 00:00 || Comments || Link || E-Mail|| [367 views] Top|| File under: Arab Spring
Egypt's president sacks Salafist advisor
[Al Ahram] President Morsi dismisses environmental affairs advisor Khaled Alam El-Din, a prominent El-Nour Party member; El-Din claims no official notification of decision has been given
Posted by: Fred || 02/18/2013 00:00 || Comments || Link || E-Mail|| [309 views] Top|| File under: Arab Spring
Egypt uncovers more Mubarak-era assets in UK
[Al Ahram] Egypt has discovered a number of properties belonging to former Mubarak regime figures that the UK government failed to freeze under EU regulations, Ahram Online has found.

Ahram Online has seen documents showing that the properties are located in very expensive residential and business areas in London.

"These properties are worth tens of millions of British pounds. We have reasonable evidence suggesting that they belong to some of 19 persons on the list whose assets the UK has confirmed freezing," an Egyptian source told Ahram Online.

Posted by: Fred || 02/18/2013 00:00 || Comments || Link || E-Mail|| [297 views] Top|| File under: Arab Spring
Africa Subsaharan
US legislators in Mali on fact-finding mission
A delegation of U.S. lawmakers met with military officials in Mali's capital on Monday, and urged caution as the French-led military intervention to wrest back control of the country's north from the al-Qaida fighters entered its fifth week.

French President Francois Hollande unilaterally launched the intervention last month after the extremist groups began a push south. They later reached out to allies for logistical help. The United States is providing C-17 transport planes and in-air refueling, as well as help with intelligence gathering, but has ruled out sending troops.

The four lawmakers are led by Sen. Chris Coons, a Delaware Democrat who chairs the Senate Foreign Relations subcommittee that oversees Africa issues. After meeting with French military officials as well as their Malian counterparts, Coons told The Associated Press by telephone: "My initial impression is that the French are very confident that their military intervention has been swift, decisive and effective in driving the jihadists completely out of towns in the north."

But he added: "My concern ... is that there are longstanding internal tensions in Mali that reflect development challenges, and political fractures and ethnic tension that may be dramatically worsened by how the French and their allies ... and the Malians conduct themselves in the field in the next few weeks."
Posted by: tipper || 02/18/2013 11:28 || Comments || Link || E-Mail|| [332 views] Top|| File under:
Bangladesh
Bid for bloodbath must fail says PM
[Bangla Daily Star] Prime Minister Sheikh Hasina

...Bangla dynastic politician and current Prime Minister of Bangladesh. She has been the President of the Bangla Awami League since 1981. She is the eldest of five children of Sheikh Mujibur Rahman, the founding father of Bangladesh. Her party defeated the BNP-led Four-Party Alliance in the 2008 parliamentary elections. She has once before held the office, from 1996 to 2001, when she was defeated in a landslide...
yesterday said no conspiracy to stage another bloodbath in the country would work as people have woken up against the anti-liberation forces.

"The anti-liberation forces have threatened to wage another war and push the country towards another bloodbath like in 1971.

"But that's not possible as people, particularly the new generation, have woken up," she said while talking to members of the newly-elected managing committee of Chittagong Press Club at her office in the capital.

The premier alleged that the entire generation could not know the real history of the country due to conspiracy of post-1975 rulers after the

liquidation

of Bangabandhu.

Turning to the Shahbagh movement, especially on participation of youth, she said, "The ongoing movement has infused the sense of patriotism into the minds of a cross-section of people, including children."

The movement has helped inspire people in every nook and corner of the country with the spirit of Liberation War, Hasina said, adding that this spirit among the future generation could lead the nation towards peace and prosperity.

The premier said her government has been trying to turn the country into a developed one alongside putting efforts into establishing the spirit of the war to safeguard the nation's future prosperity.

In this context, she mentioned her government's initiatives for strengthening the Election Commission and making the country's electoral system fully free, fair and neutral.

"Free, fair and neutral elections are being held in the country as the Awami League is in power," she told the managing committee members of Chittagong Press Club.

Hasina said Awami League considers the voting rights of people as one of their constitutional rights. "This right of the masses won't be allowed to distort in any way."

She highlighted the projects taken by her government for development of the port city, saying more flyovers and roads would be constructed there.

Besides, steps have already been taken to resolve water-logging problem and improve supply of pure drinking water, gas and power in the city, she added.

Posted by: Fred || 02/18/2013 00:00 || Comments || Link || E-Mail|| [314 views] Top|| File under: Jamaat-e-Islami
Verdict rejected by people claims BNP
[Bangla Daily Star] BNP yesterday said the government should quit power immediately for what it said was "people's rejection" of the verdict of the international crimes tribunal.

"The government-formed International Crimes Tribunal [tribunal-2] has delivered its verdict, which the people have rejected. So, the government does not have any moral right to stick to power anymore," acting secretary general of the main opposition party Mirza Fakhrul Islam Almagir said at a rally in front of the party central office at Naya Paltan in the capital.

Fakhrul said if BNP comes to power again, it will try the war criminals.

The city unit of the party organised the rally to press home the BNP-led 18-party alliance's demand for restoring caretaker government system for holding general elections.

The rally was originally scheduled to be held on February 9 at the same venue under the banner of the 18-party alliance, of which Jamaat-e-Islami
...The Islamic Society, founded in 1941 in Lahore by Maulana Sayyid Abul Ala Maududi, aka The Great Apostosizer. The Jamaat opposed the independence of Bangladesh but has operated an independent branch there since 1975. It maintains close ties with international Mohammedan groups such as the Moslem Brotherhood. the Taliban, and al-Qaeda. The Jamaat's objectives are the establishment of a pure Islamic state, governed by Sharia law. It is distinguished by its xenophobia, and its opposition to Westernization, capitalism, socialism, secularism, and liberalist social mores...
is a major component.

On Feb 14, BNP decided to hold the rally alone on February 17 as a number of party leaders expressed the view that if Jamaat leaders addressed the rally in the present situation, it might create a bad impression about BNP.

Fakhrul, also spokesperson of his party, mentioned that the prime minister had vowed to try the war criminals at any cost, and her government formed two tribunals as well as a prosecution team for the trial. "The team has conducted probe into the war crimes allegations. But now people of the country have rejected the tribunal's judgment," he said.

Addressing the rally, BNP standing committee member Moudud Ahmed said, initially the nature of the Projonmo Chattar (Shahbagh) movement against Jamaat-Shibir could not be understood, it is now clear that the movement has turned into "Awami League Chattar" movement.

He went on, "And that's why we are worried. That's why we tell the new generation that this [demand for capital punishment of all war criminals] should not be the only demand. The young generation should also raise its voice for ensuring law and order, holding the next general elections under a caretaker government and protecting democracy."

Several other leaders of the BNP and its front organizations also spoke at the rally.

Posted by: Fred || 02/18/2013 00:00 || Comments || Link || E-Mail|| [423 views] Top|| File under: Jamaat-e-Islami
Britain
Muslim preacher urges followers to claim 'Jihad Seeker's Allowance'
A Muslim preacher is secretly filmed urging followers to take benefits from the state to fund a holy war.

Anjem Choudary was secretly filmed mocking non-Muslims for working in 9-5 jobs their whole lives, and told followers that some revered Islamic figures had only ever worked one or two days a year.

"The rest of the year they were busy with jihad [holy war] and things like that," he said. "People will say, 'Ah, but you are not working'.

"But the normal situation is for you to take money from the kuffar [non-believers].

"So we take Jihad Seeker's Allowance. You need to get support."

He went on to tell a 30-strong crowd: "We are going to take England -- the Muslims are coming."



This article starring:
Anjem Choudary
Posted by: lotp || 02/18/2013 00:00 || Comments || Link || E-Mail|| [430 views] Top|| File under:
India-Pakistan
CJ for protecting witnesses, judges
[Dawn] Chief Justice Iftikhar Mohammad Chaudhry has expressed concern


...meaning the brow was mildly wrinkled, the eyebrows drawn slightly together, and a thoughtful expression assumed, not that anything was actually done or indeed that any thought was actually expended...


over an alarmingly high rate of acquittal in terrorism cases and called upon the government to take measures for effective prosecution of such cases in all provinces.

He was presiding over a meeting on implementation of the Anti-Terrorism Act, 1997, on Saturday. The meeting urged the government to enforce Section 21 of the Act, which provides for the protection of judges, counsel, public prosecutors, witnesses and people concerned with court proceedings.

It drew attention to a case in Sindh in which six witnesses were murdered one after the other and expressed concern that if such negligence continued no one would come forward to record evidence.

Senior judges of the Supreme Court Justice Tassaduq Hussain Jillani, Justice Nasirul Mulk and Justice Anwar Zaheer Jamali and monitoring judges of provincial high courts Justice Manzoor Ahmad Malik (Punjab), Justice Sajjad Ali Shah (Sindh), Justice Mian Fasih-ul-Mulk (Beautiful Downtown Peshawar


...capital of Khyber Pakhtunkhwa (formerly known as the North-West Frontier Province), administrative and economic hub for the Federally Administered Tribal Areas of Pakistan. Peshawar is situated near the eastern end of the Khyber Pass, convenient to the Pak-Afghan border. Peshawar has evolved into one of Pakistan's most ethnically and linguistically diverse cities, which means lots of gunfire.


) and Justice Jamal Khan Mandokhail (Balochistan



...the Pak province bordering Kandahar and Uruzgun provinces in Afghanistan and Sistan Baluchistan in Iran. Its native Baloch propulation is being displaced by Pashtuns and Punjabis and they aren't happy about it...


), SC registrar, home secretaries, IGPs, additional IGPs, secretaries prosecution and prosecutors general of all provinces and IG Islamabad attended the meeting.

The meeting noted that according to a report compiled by the prosecution department of Punjab government, the large rate of acquittal was on account of various factors, in particular, defective and dishonest investigation and weaknesses in prosecution.

It observed that the respective provincial government must address such defects and deficiencies immediately and impart necessary training to

Sherlocks

and prosecutors and provide requisite equipment, including forensic lab.

The meeting noted that investigation should be carefully carried out so that innocent persons did not have to suffer the ordeal of investigation or trial and necessary material and all requisite witnesses were produced so that the guilty could be convicted and punished.

The IGPs made presentations regarding the causes of delay which are mostly due to defects in registration of cases, non-availability of eyewitnesses, no description of accused, role of accused not specified, material evidence not mentioned, delay in FIR registration, defects in investigation, defects in identification parade and doubtful recovery, etc.

The chief justice said the major reason for non achieving desired results was non-implementation of certain provisions of the Anti Terrorism Act. Not only that adequate protection had not been made available to presiding officers of the trial courts and

Sherlocks

, but no protection whatsoever was available to the witnesses.

The witnesses usually avoid coming forward to depose against the culprits, especially in the cases of terrorism and sectarian killing. Thus, the matter of safety and protection of witnesses is very important and needs to be tackled on a priority basis. If there is no sufficient evidence, it is not possible for the court to inflict punishment without determining the guilt of the person. Nobody can be deprived of his life and liberty without due course of law.

He said backlog of cases in anti-terrorism courts in some places was partly because of delay in appointment of judges. Therefore, the issue of shortage of Judges must remain under constant focus.

He said the apex court had issued certain guidelines to be observed by the ATCs and related agencies like prosecution and investigation departments. The guidelines provided for a monitoring mechanism of functioning of these courts. Four judges of the Supreme Court and one for each province monitor the ATCs' performance. The chief justices of high courts have also designated one judge each for the functioning of these courts.

The meeting agreed that initially two anti-terrorism courts, along with necessary infrastructure, staff and prosecutors, may be established in Islamabad because being a capital territory it has good number of anti-terrorism cases.At presently, the anti-terrorism cases of Islamabad are being heard at Rawalpindi ATCs.

It proposed that meetings of stakeholders in each province under the chairmanship of monitoring judges of the respective high courts be convened as soon as possible to formulate strategies and to resolve issues.

Posted by: Fred || 02/18/2013 00:00 || Comments || Link || E-Mail|| [312 views] Top|| File under: Govt of Pakistan
Pakistan to continue unwavering support to Palestinian brothers: Zardari
[Dawn]
President Asif Ali Ten Percent Zardari


... husband of the late Benazir Bhutto, who has been singularly lacking in curiosity about who done her in ...


reiterated on Sunday, February 17, that Pakistain would continue to render its unwavering support to the Paleostinian people till the establishment of an independent Paleostinian State with Al-Quds Al-Sharif as its capital. The President addressed a banquet hosted in honour of President of the State of Paleostine, Mr. the ineffectual Mahmoud Abbas


... a graduate of the prestigious unaccredited Patrice Lumumba University in Moscow with a doctorate in Holocaust Denial...


, at Aiwan-e-Sadr.

Prime Minister Raja Pervez Ashraf and Chairman PPP Bilawal Zardari Bhutto were also present on the occasion. The banquet was attended by Chairman Senate, President AJK, Governor and Chief Minister of Gilgit Baltistan, Federal Ministers, MNAs, parliamentarians, politicians, diplomats, high ranking officials, members of the civil society and media persons.

President Zardari said that Pakistain would continue to voice its support for the Paleostinian cause at every forum as Pakistain did at the 67th UNGA session, and conveyed Pakistain's full support to the admission of Paleostine as a full member of the United Nations


...an organization originally established to war on dictatorships which was promptly infiltrated by dictatorships and is now held in thrall to dictatorships...



Posted by: Fred || 02/18/2013 00:00 || Comments || Link || E-Mail|| [298 views] Top|| File under: Govt of Pakistan
Syria-Lebanon-Iran
650 Syrian soldiers defect
[Ynet] The Al-Jazeer network reported Sunday that 650 servicemen with the Syrian Army, including at least 50 officers, have defected.
Posted by: trailing wife || 02/18/2013 00:00 || Comments || Link || E-Mail|| [941 views] Top|| File under: Govt of Syria
Brahimi calls for bilateral talks on Syria crisis
[FRANCE24] International mediator Lakhdar Brahimi called on Sunday for talks between the Syrian opposition and an "acceptable delegation" from the Damascus


...The place where Pencilneck hangs his brass hat...


government on a political solution to the country's 23-month-old civil war.

After a meeting at Arab League


...an organization of Arabic-speaking states with 22 member countries and four observers. The League tries to achieve Arab consensus on issues, which usually leaves them doing nothing but a bit of grimacing and mustache cursing...


headquarters in Cairo, Brahimi said negotiations could begin on United Nations


...aka the Oyster Bay Chowder and Marching Society...


premises. He gave no specific location.

Opposition Syrian National Coalition leader Moaz Alkhatib offered last week to hold talks with
Hereditary President-for-Life Bashir Pencilneck al-Assad


Horror of Homs...


's ceremonial deputy, Farouq al-Shara, on a political transition in which Assad would be given safe passage to go into exile.

Alkhatib's initiative, widened by the SNC leadership to an offer to talk to any Syrian representative not directly involved in repression, "has opened the door and challenged the Syrian government to live up to what it has been continuously saying, that it is ready for dialogue and a peaceful solution", Brahimi said.

"We believe that if a dialogue begins at the offices of the United Nations, at least at the start, between the opposition and an acceptable delegation from the Syrian government, we think this will be a start to get out of the dark tunnel."


It was unclear whether he had received any indication of Syria's willingness to enter into talks with Alkhatib and the SNC. An estimated 70,000 people have been killed since an uprising against Assad began in March 2011 after the overthrow of veteran authoritarian rulers in Tunisia and Egypt.

Arab League chief Nabil Elaraby said he will travel to Russia, one of Assad's main foreign allies, on Tuesday for talks with representatives of four Arab states. Syrian Foreign Minister Walid Moualem is also due to visit Moscow later this month.

Posted by: Fred || 02/18/2013 00:00 || Comments || Link || E-Mail|| [310 views] Top|| File under: Govt of Syria
Kerry, Lavrov Discuss Transition Process in Syria
[An Nahar] U.S. Secretary of State John F. I was in Vietnam, you know Kerry


Former Senator-for-Life from Massachussetts, self-defined war hero, speaker of French, current Secretary of State...


finally talked Sunday with Russian Foreign Minister Sergei Lavrov, who had been unavailable for days after the
North Korean nuclear test, the State Department said.

The two spent about a half an hour on the phone talking about the situation in Syria and the North Korean test, State Department spokeswoman Victoria Nuland said.

"They also agreed to compare calendars to try to set a first bilateral meeting in the coming weeks," she said.

The conversation ended a week-long diplomatic dance in which the new secretary's overtures met with silence from his hard-to-get Russian counterpart.

On Syria, Nuland said they discussed the importance of using their respective influence "in support of a viable transition process."

The two countries have been at sharp odds over Syria, with Moscow defending longtime ally
Hereditary President-for-Life Bashir Pencilneck al-Assad


Before going into the family business Pencilneck was an eye doctor. If he'd stuck with it he'd have had a good practice by now...


and Washington pressing for his ouster and providing political support to the Syrian opposition.

"The secretary underscored the urgency of ending the bloodshed, preventing further deterioration of the institutions of the state, and protecting the rights of all Syrians and helping them to resist extremism and further sectarian strife," she said.

Posted by: Fred || 02/18/2013 00:00 || Comments || Link || E-Mail|| [386 views] Top|| File under: Govt of Syria
Who's in the News
29
[untagged]
7
Arab Spring
4
Govt of Syria
3
Jamaat-e-Islami
3
Govt of Pakistan
2
TTP
2
Hezbollah
2
al-Shabaab
1
al-Qaeda in Iraq
1
Boko Haram
1
Govt of Iran
1
Thai Insurgency
1
al-Qaeda in North Africa
1
Lashkar e-Jhangvi
1
al-Qaeda in Arabia
Bookmark
E-Mail Me
The Classics
The O Club
Rantburg Store
The Bloids
The Never-ending Story
Thugburg
RSS Links
Gulf War I
The Way We Were
Bio
Merry-Go-Blog
Hair Through the Ages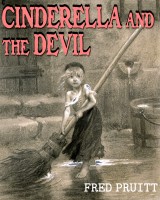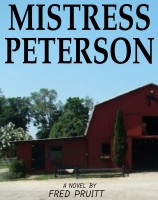 On Sale now!


A multi-volume chronology and reference guide set detailing three years of the Mexican Drug War between 2010 and 2012.

Rantburg.com and borderlandbeat.com correspondent and author Chris Covert presents his first non-fiction work detailing the drug and gang related violence in Mexico.

Chris gives us Mexican press dispatches of drug and gang war violence over three years, presented in a multi volume set intended to chronicle the death, violence and mayhem which has dominated Mexico for six years.
Click here for more information


Meet the Mods
In no particular order...


Steve White
Seafarious
Pappy
lotp
Scooter McGruder
john frum
tu3031
badanov
sherry
ryuge
GolfBravoUSMC
Bright Pebbles
trailing wife
Gloria
Fred
Besoeker
Glenmore
Frank G
3dc
Skidmark
Alaska Paul



Better than the average link...



Rantburg was assembled from recycled algorithms in the United States of America. No trees were destroyed in the production of this weblog. We did hurt some, though. Sorry.
34.229.126.29