9-Year-Old Gives Birth In Mexico
Mohammed is being sought.


A 9-year-old Mexican girl gave birth via Cesarean section to a baby in January as a search continues for the 17-year-old father of the child.
Posted by: Glenmore || 02/07/2013 00:00 || Comments || Link || E-Mail|| [1340 views] Top|| File under:
Spain Police Seize 4 Tons of Cocaine in Cow Hide Shipment
[An Nahar] Spanish police said Wednesday they had seized 4.1 tons of cocaine worth nearly a quarter of a billion euros in one of the biggest ever seizures of the drug in the country.

The cocaine was found at a warehouse in the eastern city of Elche, hidden in containers of cow hides that came by boat from Colombia and were to be delivered to a shoe maker, police said in a statement.

The cocaine was stored in thousands of packages containing just over a kilo (two pounds) of the drug each, enough for around 82 million doses.

The cocaine is worth nearly 242 million euros ($327 million) and was destined for distribution in Spain and across Europe.

Police detained three Spanish men, including the suspected leader of the drug trafficking ring, and searched 16 houses, businesses and warehouses that belonged to the suspects.

The authorities seized two shotguns, a hunting rifle, a box of ammunition, three machetes, two computers, and six luxury vehicles, as well as 6,755 euros in cash.

Police swooped on traffickers just as they appeared to be getting ready to remove the cocaine from the warehouse in several trucks.
Posted by: Fred || 02/07/2013 00:00 || Comments || Link || E-Mail|| [393 views] Top|| File under: Narcos
Africa Horn
Somali court jails alleged rape victim
[Daily Nation (Kenya)] A Somali court Tuesday jailed a woman, who said she was raped by security forces, for insulting state institutions in a case that has sparked international alarm.

The woman and a journalist, who interviewed her but did not broadcast a story about the case, were each jailed for one year.

Judge Ahmed Adan said the woman was guilty of "offending state institutions" by claiming she was raped. He ordered her to start the jail term after she has finished breastfeeding her infant.

Journalist Abdiaziz Abdinuur, 25, is already in detention and was to begin his sentence immediately.

He was found guilty of offending state institutions "by making a false interview, and entering the house of a woman whose husband was not present."

Abdinuur works for several Somali radio stations and international media. He was detained on January 10 while researching sexual violence in Somalia. He did not air or print any report after interviewing the woman.

Three other defendants, including the husband of the alleged victim, and a man and woman who helped introduce her to the journalist, were found not guilty.
Posted by: Fred || 02/07/2013 00:00 || Comments || Link || E-Mail|| [446 views] Top|| File under:
Africa North
Africa: 'Drone' a Dirty Word in the UN Lexicon
United Nations -- The "drone", one of the eminently controversial lethal weapons deployed by Colonialist United States in its war against man-made disasters, is obviously a dirty word in the U.N. lexicon.

So when Under-Secretary-General for Peacekeeping Operations Herve Ladsous was asked about U.N. plans to use drones in the Democratic Republic of the Congo
...formerly the Congo Free State, Belgian Congo, Zaire, and who knows what else, not to be confused with the Brazzaville Congo or Republic of Congo, which is much smaller and much more (for Africa) stable. DRC gave the world Patrice Lumumba and Joseph Mobutu, followed by years of tedious civil war. Its principle industry seems to be the production of corpses. With a population of about 74 million it has lots of raw material...
(DRC), he demurred.

"I would not use the word drones," he told

news hound

s Wednesday, opting for a military euphemism: "unmanned aerial vehicles" (UAVs).

Ladsous said the United Nations


...Parkinson's Law on an international scale...


plans to use "unarmed UAVs" only for surveillance purposes - but with the express permission of the government of DRC and neighbouring countries.

"We will see how this experiment works," he said, adding that the United Nations will be "open" to sharing whatever intelligence it gathers with regional regimes in Africa, besides U.N. force commanders on the ground.

The "green light" for the use of unarmed drones in DRC - a country battling a violent insurgency - was given by the 15-member Security Council last November, and is aimed at monitoring the movement of

gang

s by the 17,500-strong U.N. Organisation Stabilisation Mission in DRC (MONUSCO).

But some U.N. diplomats fear that U.N. drones may eventually be armed with bullets, if and when the conflict in DRC takes a turn for the worse, as most African conflicts do.

Posted by: Besoeker || 02/07/2013 13:57 || Comments || Link || E-Mail|| [385 views] Top|| File under:
Women's Unclean Breasts Cause Diarrhoea, Says Egypt Prime Minister Hisham Qandil
[M.IBTIMES.CO.UK] The inability of women in rural Egypt to clean their breasts is causing a diarrhoea epidemic, according to the country's Prime Minister Hisham Qandil.

Qandil was speaking about the spate of recent epidemics in Egypt's rural communities. During the address, he said he had witnessed children suffering from diarrhoea immediately after they have been breastfed because their mothers were unable to clean themselves probably.

He added that many women in rural Egypt don't even bother to clean their breasts at all before feeding their toddlers.

Qandil made his remarks during an address at a cabinet meeting. Women members present were noticeably uncomfortable as Qandil made the comments.

Qandil previously caused widespread anger by offering a bizarre solution to Egypt's power crisis. He urged the Egyptians to wear cotton clothes and gather in a single room to conserve power.

Qandil, 50, is the youngest Prime Minister of Egypt in the last five decades. He served as the Minister of Water Resources and Irrigation before being appointed by President Mohammed Mursi.

Egypt is currently hosting the Islamic Summit attended by the leaders of other Muslim countries.

Posted by: Fred || 02/07/2013 00:00 || Comments || Link || E-Mail|| [1596 views] Top|| File under: Muslim Brotherhood
Africa Subsaharan
Zambia ex-leader refuses to answer graft charges
[Daily Nation (Kenya)] Zambia's ex-president Rupiah Banda will not appear before a government anti-graft panel which has summoned him to answer corruption charges, because he has immunity, his lawyer said on Tuesday.

The summonses form part of a wide-ranging and sweeping anti-corruption campaign launched by Banda's successor Michael Sata, mainly targeting high profile members of the former administration.

"He is not going there! For what?" one of Banda's lawyers Sakwiba Sikota declared.

Banda, who took office in 2008 but lost the 2011 election to Sata, had been ordered to appear before the anti-graft task force on Thursday.

But Sikota told AFP late Tuesday that Banda "is not going to appear before the investigations wing."

Anti-Corruption Commission chief Rosewin Wandi said even as Banda has immunity for any offences committed while he was in office, he was wanted to answer charges into "allegations of corruption and other criminal activities" in which he had been named.

Sikota insisted the former head of state was protected by presidential immunity and as such could not appear before the investigating team.

Posted by: Fred || 02/07/2013 00:00 || Comments || Link || E-Mail|| [471 views] Top|| File under:
Britain
Statutory Rape of 13-Year-Old Yields No Jail Time, Because of Defendant's Cultural Insularity
The Daily Mail (UK) reports:

A muslim who raped [in the sense of statutory rape -EV] a 13-year-old girl he groomed on Facebook has been spared a prison sentence after a judge heard he went to an Islamic faith school where he was taught that women are worthless.

Adil Rashid, 18, claimed he was not aware that it was illegal for him to have sex with the girl because his education left him ignorant of British law.

Yesterday Judge Michael Stokes handed Rashid a suspended sentence, saying: 'Although chronologically 18, it is quite clear from the reports that you are very naive and immature when it comes to sexual matters.'

Earlier Nottingham Crown Court heard that such crimes usually result in a four to seven-year prison sentence.

But the judge said that because Rashid was 'passive' and 'lacking assertiveness', sending him to jail might cause him 'more damage than good'.

Earlier the court heard how Rashid had 'little experience of women' due to his education at an Islamic school in the UK, which cannot be named for legal reasons....

In ... interviews with psychologists, Rashid claimed he had been taught in his school that 'women are no more worthy than a lollipop that has been dropped on the ground'. ...

[The sentencing judge] said that Rashid knew what he was doing was wrong.

'It was made clear to you at the school you attended that having sexual relations with a woman before marriage was contrary to the precepts of Islam,' he said....

My quick thoughts:

1. In the abstract, while ignorance of the law is generally not a defense to a crime (an oversimplification, but one that's apt here), it might sometimes play a proper role in sentencing. For instance, to the extent that one is sentencing a person to incapacitate him from committing future crimes, or to specifically deter him from committing future crimes, one might treat differently (A) someone who did the act knowing it was a crime from (B) someone who didn't know the act was a crime. Person B, under the right circumstances, might be quite willing to change his ways simply because he learns that the conduct is illegal; one can't say the same about person A.

One can see that especially clearly as to minor offenses that vary from place to place or are just not widely known, whether we're talking about sentencing or just law enforcement discretion. If you're busted for turning right on red in a place where that's forbidden, and the police officer sees from your license that you're from a place where it's allowed, it might make sense for the officer to give you a break. You can imagine the same as to sentencing for regulatory offenses where the defendant seems otherwise law-abiding, and seems likely to abide by this law as well, now that he knows it.

2. This having been said, when the legal system sees the offense as serious enough — and inherently serious — there ought to be some substantial punishment just as a matter of retribution, and not just incapacitation or special deterrence of this particular offender.

3. This is especially so when there aren't separate indications that this is an otherwise highly law-abiding person who has just made an error, or when the person's own defense suggests a propensity for serious misbehavior (as the "women are no more worthy than a lollipop that has been dropped on the ground"); there, punishment for incapacitation or special deterrence might be quite useful. To be sure, we don't deliberately treat people as guilty just because they hold reprehensible moral beliefs, or lack evidence of being generally law-abiding. But if a person is guilty of the crime, and seeks lenient treatment on the grounds that a harsh sentence isn't really needed, then looking at his broader character is relevant to evaluating just how dangerous he is, and how much of a lesson he needs.

4. Finally, when the claim is "I didn't know because I was raised in an insular community," there is reason for punishment precisely to send a message to members of insular communities (and leaders of those communities) that they need to work harder to learn the important commands of the legal system. Conversely, cutting slack to people who don't know the law because they grew up in an insular community — or to people who claim not to know the law for this reason — reinforces the tendency of many in insular communities to focus more on following the norms of their community than trying to learn and abide by the norms of society.
Posted by: Beavis || 02/07/2013 09:51 || Comments || Link || E-Mail|| [1357 views] Top|| File under:
Caribbean-Latin America
Argentine FM: 'there's no such thing as Falkland islanders'
[Iran Press TV] Argentine Foreign Minister Hector Timerman has said that there is no such thing as Falkland islanders, but they are British citizens living in the disputed territory.

Speaking at a press conference in London on Wednesday, Timerman said "The Falklands islanders do not exist. What exists is British citizens who live in the Islas Malvinas."

Moreover, he said the United Nations only recognizes two parties in disputes over the Malvinas Islands, Argentine and the UK.

"The United Nations does not recognize a third party in the conflict," Timerman said.

The Argentinean Foreign Minister refused to attend a London meeting to discuss the Malvinas as his British counterpart William Hague admitted previously that the Falkland government representatives will also be present.

Argentina has repeatedly announced that the islander's vote does not count as they believe the Royal Navy has expelled the Argentineans who originally lived on the territory and has replaced them with British settlers.

Posted by: Fred || 02/07/2013 00:00 || Comments || Link || E-Mail|| [491 views] Top|| File under:
Government
Postal Service bids farewell to mail delivery on Saturdays
[Iran Press TV] The long-threatened dismantling of the United States Postal Service has begun in piecemeal fashion as the agency announced on Wednesday plans to end Saturday mail deliveries cutting a deeper path for privatized delivery and inciting the "death spiral" of an American institution.

Confirming earlier reports, Postmaster General Patrick Donahue said that the Saturday mail cutback will begin the week of August 5.

The Associated Press reports that "under the new plan, mail would be delivered to homes and businesses only from Monday through Friday, but would still be delivered to post office boxes on Saturdays. Post offices now open on Saturdays would remain open on Saturdays."

Posted by: Fred || 02/07/2013 00:00 || Comments || Link || E-Mail|| [438 views] Top|| File under:
India-Pakistan
No headway in 150 graft cases against govt officials
[Dawn] The timely disposal of around 150 graft cases against public servants hangs in the balance as the special provincial anti-corruption court has been lying vacant for around two months following the expiry of the tenure of the previous judge, it emerged on Tuesday.

The provincial government has set up the lone special anti-corruption court in Sindh for speedy trial of bribery and corruption cases against public servants.

Around 150 cases were awaiting decision when the two-year tenure of Judge Rashida Asad as the presiding officer of the special anti-corruption court, set up in Bloody Karachi


...formerly the capital of Pakistain, now merely its most important port and financial center. It is among the largest cities in the world, with a population of 18 million, most of whom hate each other and many of whom are armed and dangerous...


, came to an end on Dec 10, 2012 and since then the court has been lying vacant.

Court sources said that it was the responsibility of the provincial law department to move a summary to the high court concerned for the appointment of a district and sessions judge to the provincial anti-corruption court. However,


alcohol has never solved anybody's problems. But then, neither has milk...


so far no notification regarding the filling of the important slot has been issued.

An apparent delay on the part of authorities concerned to make immediate efforts for the appointment of a judicial officer in the special anti-corruption court not only put the speedy disposal of the graft cases at stake, but might also be damaging for the prosecution side.

It is generally believed that a delay in trial almost always benefits the accused side and damages the case of the prosecution.

Over 5,000 complaints pending for want of approval

Thousands of complaints and inquiries are pending before the anti-corruption establishment (ACE) for want of 'approval' of competent authorities

Sources said that around 5,000 complaints and inquiries were pending as the anti-corruption committees (ACC-I & ACC-II) apparently have little time to take up these inquiries and complaints to grant approval for registration of cases, which would lead to trial.

Posted by: Fred || 02/07/2013 00:00 || Comments || Link || E-Mail|| [435 views] Top|| File under: Govt of Pakistan
"Non-political forces conspired against Benazir's 1989 govt"
[Dawn] Former Director General Intelligence Bureau (IB) Masood Sharif Khan Khattak on Wednesday submitted a written reply before the Supreme Court, claiming that non-political forces were behind the vote of no-confidence against the elected government of former Prime Minister Benazir Bhutto during 1989.

He submitted the reply before the three-member bench comprising Chief Justice Iftikhar Muhammad Chaudhry, Justice Gulzar Ahmed and Justice Sh Azmat Saeed that resumed hearing into the allegations regarding misappropriation of the IB's secret funds during 2008 and 1989.

Khattak, in his nine-page reply naming late President Ghulam Ishaq Khan and former Chief of the Army Staff Gen Mirza Aslam Baig
...occasionally incoherent retired four-star general who was the Chief of Army Staff of the Mighty Pak Army, succeeding the creepy General Muhammad Zia-ul-Haq, after the latter was rubbed out died in an air crash in 1988. The general was involved up to his hairy ears in the Mehran bank scandal, shuffling millions in public money to buy or lease politicians, and is believed one of the prime movers in the sale of Pak nuclear technology to Iran. He ranks second only to Hamid Gul in the volume and flavor of his anti-Western vitriol..
as the most powerful personalities, said that they wanted to keep late Benazir Bhutto out of power through their pre-poll rigging efforts in 1988 elections, which started with the formation of the Islami Jamhoori Ittehad (IJI).

He said: "Those, who wanted to keep PPP and Shaheed Mohtarma Benazir Bhutto out of power through pre-poll activity against her, were surely going to also try and remove her from the corridors of power in the shortest possible time frame after they had been forced to hand over power to her due to the weight of the 92 PPP MNAs-elect of that time."

He said being head of the IB, it was his duty to keep abreast with all such happenings that were aimed at destabilising the constitutionally elected government at that time.

He maintained that they knew about such a move ahead of its tabling in the Parliament.

The former IB chief, referring to the IJI's vote of no-confidence on October 23, 1989, said that everything was wrong with such a vote when the moving force behind it was not political.

He said that with the with the complete backing of the former COAS Mirza Aslam Baig, the former president, and the then Punjab government, Benazir Bhutto was only reduced to the limits of the federal capital with no access to intelligence from military intelligence agencies, and therefore the ex-PM was heavily dependent upon the IB about such movements.

"I must say here in very unambiguous terms, that even if any government of Pakistan when placed under extreme unconstitutional pressures, does spend any funds to ward off unconstitutional steps aimed at dismantling that government, there would be nothing illegal about," he added.

He said that he was on the right side of the constitution against extra-constitutional efforts and had to suffer extensively for that reason.

Refuting claims of a report by an English daily, Khattak said that he outrightly denied the aspersions that the amounts during his period as IB chief were distributed right, left and center with ulterior motives.

He said that he had appeared before the Lahore High court during February 1992 and maintained that those funds were indeed spent towards furthering the national interest.

He further said that the case was heard in 1991-92 in the LHC in connection with the accountability cases prepared by the then presidency under the direct supervision of former President GIK and his 'henchmen', including Roedad Khan.

Khattak maintained that since 21 years had passed and he did not recollect what he had argued before the LHC, but added: "I do remember having said and conclusively proved before the court that the amounts mentioned were actually spent for the bona fide purposes that they were meant for."

He contended that since no wrongdoings had been committed in his case, the LHC had shelved the case 21 years ago.

During the hearing, the chief justice directed Khattak to submit his reply with the registrar office.

Masood also apprised the bench that whatever he had written in his reply was based upon his memory and the court could contact the LHC registrar to obtain facts surrounding the case.

Tariq Lodhi, another former DG IB, also appeared in response to a notice and submitted a reply claiming confidentiality.

The bench directed him to go through its earlier order.

It also allowed Attorney General Irfan Qadir to make certain submissions on behalf of the current incumbent DG IB.

The bench told him that whatever objections he had, he could produce them in writing in the next hearing.

Posted by: Fred || 02/07/2013 00:00 || Comments || Link || E-Mail|| [430 views] Top|| File under: Govt of Pakistan
Who's in the News
38
[untagged]
5
Govt of Syria
3
Hezbollah
3
Govt of Pakistan
3
Taliban
3
Arab Spring
3
al-Qaeda in North Africa
2
Boko Haram
2
TTP
2
Narcos
1
Abu Sayyaf
1
Pirates
1
Muslim Brotherhood
1
al-Qaeda in Pakistan
1
Lashkar e-Taiba
Bookmark
E-Mail Me
The Classics
The O Club
Rantburg Store
The Bloids
The Never-ending Story
Thugburg
RSS Links
Gulf War I
The Way We Were
Bio
Merry-Go-Blog
Hair Through the Ages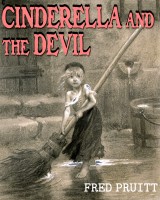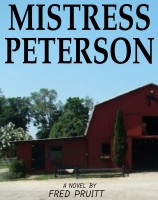 On Sale now!


A multi-volume chronology and reference guide set detailing three years of the Mexican Drug War between 2010 and 2012.

Rantburg.com and borderlandbeat.com correspondent and author Chris Covert presents his first non-fiction work detailing the drug and gang related violence in Mexico.

Chris gives us Mexican press dispatches of drug and gang war violence over three years, presented in a multi volume set intended to chronicle the death, violence and mayhem which has dominated Mexico for six years.
Click here for more information


Meet the Mods
In no particular order...


Steve White
Seafarious
Pappy
lotp
Scooter McGruder
john frum
tu3031
badanov
sherry
ryuge
GolfBravoUSMC
Bright Pebbles
trailing wife
Gloria
Fred
Besoeker
Glenmore
Frank G
3dc
Skidmark
Alaska Paul



Better than the average link...



Rantburg was assembled from recycled algorithms in the United States of America. No trees were destroyed in the production of this weblog. We did hurt some, though. Sorry.
54.243.17.113