Iraq
Low turnout (51%) in Iraq's election reflects a disillusioned nation - US 1996 49%
BAGHDAD — Voter turnout in Iraq's provincial elections Saturday was the lowest in the nation's short history as a new democracy despite a relative calm across the nation. Only about 7.5 million of more than 14 million registered voters went to the polls.

Interviews suggest that the low voter turnout also is an indication of Iraqi disenchantment with a democracy that, so far, has brought them very little.

Since the U.S.-led invasion in 2003 and the fall of a brutal dictator, Iraqis witnessed unprecedented violence in their nation and what they believe is humiliation under a foreign occupation. Even on Saturday, U.S. tanks could be spotted across Baghdad on largely empty roads.

Following elections in 2005 Iraq spiraled into a sectarian war. People cowered in their homes while others literally killed each other in the streets. Many here feel the people they elected were party to or were at least complicit in the violence. The security forces too were feared as sectarian death squads and Iraqis also believed that American raids or passing U.S. tanks sometimes resulted in innocent civilian deaths.

Many blame the U.S. presence in Iraq for sowing the seeds of sectarianism by bringing back exiles to rule them.

Beyond the disillusionment, thousands of potential voters were unable to cast ballots Saturday because official voter lists did not contain their names. Street protests resulted.

"I didn't participate in this election because I don't trust any list," Yasir Baqir, 28, said on Saturday in Fallujah. "Like any election, we read and see many promises but nothing real (happens) and there is still a crisis, a security crisis, an economic and a services crisis."

Saturday's turnout of about 51 percent was well below the 76 percent turnout who cast ballots in national elections in December 2005 and even below 57 percent who voted for provincial councils and their national assembly in January 2005. On Election Day in January 2005, 44 people were killed. Saturday one person was reported killed in non-election related violence.

"There was a mood of apathy before the elections," said Ali al Adeeb a Shiite legislator from Prime Minister Nouri al Maliki's party. "Many asked themselves what is the good? Why should we vote and for what? The enthusiasm came as the elections got closer."

Despite the turnout, the Independent High Electoral Commission said participation was a positive sign for provincial elections. The commission also characterized voting violations on Election Day as extremely low.

"[The commission] is very pleased with the turn out," said Judge Qassim al Aboudi. "All these complaints who claimed not to be on a voter registry for a number of reasons were at the wrong center or did not update their information."

Despite that assessment, it seems that tens of thousands of mostly displaced people didn't get to vote. The commission said this was a mistake on the voter's part. Many didn't check where they were supposed to vote before Election Day.

Most of the confusion seemed to be concentrated in Sunni Arab and Kurdish areas.

On Sunday Maliki's Coalition of the State of Law seemed to be the big winner but preliminary results will not be available until the end of the week. Maliki spent weeks heavily campaigning for the party of candidates who would fill the seats across the nation. He was widely criticized by other slates for using government resources to campaign.

The extent of the power of the provincial councils is unclear. While they control the security, public facilities and influence local ministry official appointees, their budgets come from the central government. Governors, who are elected by the provincial councils, can be ousted by a vote of the national parliament.

Maliki has strongly advocated for a stronger central government and weaker provinces. If he can fill provinces with his supporters, he may be able to garner further power for the federal government.

Many officials outside of Maliki's circle worry he has grown too strong.

As a Shiite Islamist, he recast himself last year as a nationalist despite heading a Shiite Islamist party. Maliki cracked down on Shiite militias in the south and in Baghdad and his support for Arab parties in the Kurdish Arab regions has given him new support from some Arab Sunni constituents.

Iraqis cast their ballots in 42,000 heavily secured polling stations across the country on Saturday. The electoral commission received the most complaints from Nineveh province and Diyala province where Kurds and Arabs rub up against each other and are vying for power.

Posted by: GolfBravoUSMC || 02/06/2009 01:43 || Comments || Link || E-Mail|| [325 views] Top|| File under:
Anbar Counts Votes, Tribal Leaders Threaten Reprisals If They Lose
In a palatial house replete with guns, flags and other manifestations of tribal power, America's key ally in once-volatile Anbar province explained what he would do if the counting of votes in Saturday's election failed to show his party as the victor.

"We will form the government of Anbar anyway," vowed Ahmed Abu Risha, his voice dipping to a quiet growl. The tribesmen seated in his visiting room, where photos of U.S. generals and Sunni monarchs adorn the walls, nodded in approval. "An honest dictatorship is better than a democracy won through fraud," Abu Risha said.

Here, in the cradle of the Sunni insurgency, tribal leaders nurtured and empowered by the United States appear ready to take control the old-fashioned way -- with guns and money -- if their political ambitions are frustrated.

Abu Risha and other leaders of the Awakening, the U.S.-backed Sunni sheiks who rose up to quell the insurgency, charge that Sunni politicians of the Iraqi Islamic Party have committed electoral fraud, which party officials deny. The allegations, coupled with threats to use arms, have prompted provincewide curfews and strict security measures. Although the United States handed responsibility for the security of Anbar to the Iraqi government in September, U.S. Marines this week returned to Ramadi in observation roles, patrolling areas from which they had largely withdrawn.

Iraqi election monitoring officials have found the allegations serious enough to investigate, and election commission chief Faraj al-Haidari said initial assessments could be released as early as Thursday. But he also suggested that the allegations might have been driven more by the struggle for power than by evidence, saying there would be no need to hold new elections in the province.

"The case of Anbar is taking a political direction," Haidari said. "We don't interfere with politics."

Abu Risha appeared unwilling to countenance a defeat. What would happen if his rivals win? "Disaster," he warned.

Ever since they turned against the Sunni insurgent group al-Qaeda in Iraq more than two years ago, a dozen of the sheiks who founded Awakening have considered themselves the saviors of Anbar. Enriched by U.S. contracts and courted by U.S. military commanders eager to preserve security gains, the tribes are more powerful than at any time since the demise of Iraq's monarchy half a century ago.

Now, they seek to transform their anti-insurgency credentials into political power. But democracy is a new concept for the Anbar sheiks, who are participating for the first time in elections. In 2005, they ordered their tribesmen to boycott the polls, allowing the Iraqi Islamic Party, a religious Sunni group, to take control of the province amid paltry voter turnout.

The tribal leaders' inexperience has shown. In a world of byzantine allegiances and fickle loyalties, the original Awakening leaders have split up, bickering over who has the authority to lead them. Several Awakening parties competed in the elections, dividing their vote. At least four founding sheiks were candidates.

Abu Risha reached out to Islamic Party candidates, further alienating him from other Awakening leaders, though he remains the most powerful because of his American support.

On Wednesday, in this oatmeal-colored provincial capital bisected by the Euphrates River, the Awakening sheiks were united, perhaps for the first time in months, by the fraud allegations.

Posted by: GolfBravoUSMC || 02/06/2009 01:25 || Comments || Link || E-Mail|| [339 views] Top|| File under:
Sadrists say loyalist killed, 20 arrested in Diwaniya
Aswat al-Iraq: Joint forces killed a member of the Sadrist bloc, or Iraqis loyal to Shiite leader Muqtada al-Sadr, and arrested 20 others in a raid on different areas of Diwaniya on Thursday, an official from Sadr's office in the province said. "A joint force from the Iraqi army and police and the U.S. forces raided houses in different areas of Diwaniya, killing a Sadr loyalist and arresting 20 others," Nidal al-No'mani told Aswat al-Iraq news agency.

"The campaign came on a background of initial vote counting for the provincial council elections, which showed that we have garnered a large number of votes in Diwaniya," No'mani said. He urged the Iraqi prime minister and the local administration to investigate the arrest campaigns targeting the Sadrists.

Meanwhile, a U.S. source from the ECHO camp in Diwaniya told Aswat al-Iraq over the phone that that a raid by joint Iraqi army and police and U.S. forces resulted in the killing of a "terrorist" who declined to surrender despite warning shots. "The raiding force was planning to arrest him," the source said, adding "the killed man was carrying out armed operations against U.S. forces and is wanted on charges of murdering civilians in the province".
Posted by: Fred || 02/06/2009 00:00 || Comments || Link || E-Mail|| [335 views] Top|| File under: Mahdi Army
Boomerette kills 15, maims 13 in Khanaqin
Aswat al-Iraq: Casualties from Thursday's earlier attack by a female suicide bomber inside a restaurant in Khanaqin district rose to 15 death and 13 others wounded, a security source said. "A female suicide bomber blew herself up inside the Dilshad restaurant in Khanaqin district, (155 km) northeast of Baaquba, leaving 15 people killed and 13 others injured," the source told Aswat al-Iraq news agency. "The explosion caused damage to 10 stores and seven vehicles near the scene," the source noted. A security source had told Aswat al-Iraq that a suicide bomber detonated his explosive vest inside a restaurant in central Khanaqin, killing 12 and wounding 11 others.
Posted by: Fred || 02/06/2009 00:00 || Comments || Link || E-Mail|| [494 views] Top|| File under: Islamic State of Iraq
Civilian killed, 2 wounded in fresh Diyala blast
Aswat al-Iraq: A civilian man was killed and two others injured when an improvised explosive device went off south of the district of Mandili, Diala province, on Thursday, a security source said. "An IED went off near a civilian vehicle in Ballour area, (10 km south of Mandili) killing a man and wounding two others," the source told Aswat al-Iraq news agency.
Posted by: Fred || 02/06/2009 00:00 || Comments || Link || E-Mail|| [337 views] Top|| File under: Iraqi Insurgency
Dawlat al-Qanoon coalition dominates 9 of 14 provinces
Aswat al-Iraq: Iraqi Prime Minister Nouri al-Maliki's Dawlat al-Qanoon (State of Law) coalition dominated the results of the local council elections in nine out of 14 Iraqi provinces, according to Iraq's Independent High Electoral Commission.

"Dawlat al-Qanoon garnered 38% of the votes in Baghdad, 37% in Basra, 23.1% in Thi-Qar, 23.1% in al-Qadissiya, 15.3% in Wassit, 16.2% in Najaf, 17.7% in Missan, 10.9% in Muthanna and 12.5% in Babel," the IHEC said in a statement announcing the results of the provincial council elections on Thursday (Feb. 5).

"Maliki's coalition also ranked 3rd in Kabral with 8.5% of the votes, 5th in Diala with 5% and achieved insignificant results in the provinces of al-Anbar, Salah al-Din and Ninewa," the IHEC said.

The results should allow the coalition to enter into alliances to form provincial councils, which was expected based on the initial results announced by independent observers and organizations.
Posted by: Fred || 02/06/2009 00:00 || Comments || Link || E-Mail|| [345 views] Top|| File under:
Al-Maliki's party clinches election
BAGHDAD | Results from weekend elections released Thursday showed broad backing for Prime Minister Nouri al-Maliki in Baghdad, Basra and in Shi'ite provinces of the south, but it remains unclear how other candidates will accept defeat.

Ethnic and sectarian tensions continued to beset the country in the aftermath of the vote, with a suicide bomber killing at least 15 people in the Kurdish town of Khanaqin, about 90 miles northeast of Baghdad. At least 15 were injured, Reuters reported. Khanaqin lies in the Diyala province, which stretches from the outskirts of Baghdad to the Iranian border. Its 1.8 million people reflect an explosive mix of Sunnis, Shi'ites and Kurds.

The real test for Iraq's fledgling democracy depends on how the candidates handle the shifts in provincial power, Lt. Col. Kareem Jadoi Hussein said. "Those are problems that come after the results. There will be anger and shouting. We're prepared for trouble," said Lt. Col. Hussein, deputy commander of the 19th Brigade, 5th Iraq Army, in Diyala province.

Results on Thursday showed that the main Sunni bloc's voting list won in Diyala with 21.1 percent, while the Kurds came in second with 17.2 percent, the Associated Press reported.

Sunnis claim to be a majority in Diyala, but Shi'ites dominate the outgoing Provincial Council, which appoints the governor and has influence on the appointment or firing of the provincial police chief, who in turn has say over the hiring of local police officers. Through patronage, council members also fill provincial government agency posts and thus have influence over how money is spent, what projects go forward and who gets contracts for those projects.

Iraqi Security Forces reported little violence in Diyala during Saturday's election. A Shi'ite lawmaker in the provincial capital, Baqouba, survived an assassination attempt Thursday. Salim al-Zeidi escaped injury when a bomb exploded outside his house, a police officer told AP on the condition of anonymity because he was not authorized to release the information.

Nationwide, more than 14,000 candidates vied for 440 Provincial Council seats in 14 of 18 provinces.
In Diyala, 29 seats were up for grabs. Candidates included Awakening Council members -- Sunnis who joined forces with U.S. troops and formed the Sons of Iraq (also known as Concerned Local Citizens) - security volunteers who helped fight terrorists.

"We came here to vote for someone to lead us in a good way, someone honorable," said Yayah Genei, a Sunni, outside a voting place in the village of Hebheb. "We chose the wrong people last time and got nothing.

"We hope everybody understands Iraq is for everybody," Iraqi police Maj. Amad Ahmed Mohammed, who is of mixed sectarian heritage, said before the voting.

Mr. al-Maliki, a Shi'ite, campaigned for local candidates under his State of Law coalition - an effort that was unique because it included almost no references to religion. His candidates won in Baghdad and Basra with 38 percent and 37 percent of the vote respectively. His coalition also won the most votes in eight of 10 predominantly Shi'ite provinces in the south, besting the Iran-backed Islamic Supreme Council of Iraq.

In predominantly Sunni Anbar province west of Baghdad, tensions between rival parties and tribes have surged since the weekend, with some Sunni tribesmen charging that rival Sunnis stole the election. A Sunni party led by Saleh al-Mutlaq won in Anbar with 17.6 percent. The Awakening Council list finished close behind at 17.1 percent.
Posted by: Steve White || 02/06/2009 00:00 || Comments || Link || E-Mail|| [353 views] Top|| File under:
Who's in the News
72
[untagged]
4
Hamas
1
TTP
1
Islamic State of Iraq
1
Lashkar e-Taiba
1
al-Qaeda
1
Govt of Pakistan
1
Chechen Republic of Ichkeria
1
Iraqi Insurgency
1
Govt of Iran
1
al-Qaeda in Arabia
1
Govt of Sudan
1
Mahdi Army
Bookmark
E-Mail Me
The Classics
The O Club
Rantburg Store
The Bloids
The Never-ending Story
Thugburg
RSS Links
Gulf War I
The Way We Were
Bio
Merry-Go-Blog
Hair Through the Ages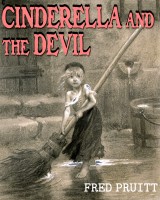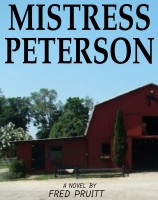 On Sale now!


A multi-volume chronology and reference guide set detailing three years of the Mexican Drug War between 2010 and 2012.

Rantburg.com and borderlandbeat.com correspondent and author Chris Covert presents his first non-fiction work detailing the drug and gang related violence in Mexico.

Chris gives us Mexican press dispatches of drug and gang war violence over three years, presented in a multi volume set intended to chronicle the death, violence and mayhem which has dominated Mexico for six years.
Click here for more information


Meet the Mods
In no particular order...


Steve White
Seafarious
Pappy
lotp
Scooter McGruder
john frum
tu3031
badanov
sherry
ryuge
GolfBravoUSMC
Bright Pebbles
trailing wife
Gloria
Fred
Besoeker
Glenmore
Frank G
3dc
Skidmark
Alaska Paul



Better than the average link...



Rantburg was assembled from recycled algorithms in the United States of America. No trees were destroyed in the production of this weblog. We did hurt some, though. Sorry.
18.205.176.100