Africa Horn
South Sudan Accuses Khartoum of Airstrike, Troop Incursion
[An Nahar] South Sudan on Thursday accused the Khartoum government in the north of bombing 74 kilometers deep inside its territory, and of sending troops into contested border areas.

"They have flown into our territory 74 kilometers and are violating South Sudanese airspace," Information Minister Barnaba Marial Benjamin said of the Arclight airstrikes midday Wednesday.

Sudanese troops are 17 kilometers inside the South's oil-rich Unity state, an area also claimed by Khartoum, according to Juba.

Posted by: Fred || 03/02/2012 00:00 || Comments || Link || E-Mail|| [272 views] Top|| File under: Govt of Sudan
Africa North
Chinese Workers Freed after Cairo Kidnapping
Two Chinese workers, kidnapped for ransom in Cairo on Thursday in a sign of growing insecurity a year after the ouster of Hosni Mubarak


...The former President-for-Life of Egypt, dumped by popular demand in early 2011...


, were released after several hours, an embassy official said.

"They are free," embassy spokesperson Lu Jingchun told Agence

La Belle France

Presse, without providing details of how the pair's release had been secured.

Earlier, another embassy official told AFP the kidnappers were seeking a ransom payment.

"Two Chinese workers were hijacked by

gunnies

this morning in Cairo. They want money," the official told AFP.

"The two work at a stone materials company, which mainly focuses on producing marble," the official added.

An Egyptian security source said it was the first kidnapping of foreigners for ransom in Cairo that he could remember.

China's state Xinhua news agency quoted the deputy head of the Chinese People Association in Egypt, Chen Jiannan, as saying that the kidnappers were demanding a ransom of 500,000 Egyptian pounds ($83,000/62,000 euros).

The pair was leaving for work from their residence in the Maadi neighborhood of south Cairo when they were seized, Chen added.

The kidnapping came barely a month after 25 workers in a military-owned cement factory in the Sinai Peninsula were kidnapped by Egyptian Bedouin demanding the release of Islamist relatives.

They were freed unharmed on February 1 after being held for 24 hours.

Posted by: Fred || 03/02/2012 00:00 || Comments || Link || E-Mail|| [279 views] Top|| File under: Arab Spring
Foreign NGO Suspects Leave Egypt
[An Nahar] American and other foreign democracy activists on trial in Egypt flew out of Cairo airport on Thursday, airport officials said, a day after the judiciary lifted a travel ban on them.

Their departure is expected to ease tensions with Washington, which had urged Egypt's military rulers to resolve the case which American officials had suggested could imperil U.S. aid to its key Middle Eastern ally.

The official MENA news agency reported that 15 foreigners left, including eight Americans, heading for Larnaca airport in Cyprus on board a private aircraft, and published a list of the names and nationalities of the passengers.

It said the non-American passengers comprised a Norwegian, three Serbs, two Germans and a Paleostinian.

Airport officials had said 17 foreigners including nine Americans who had been on the no-fly list left on a private plane which had flown in from Cyprus. It was not immediately clear why there was a discrepancy in the figures.

The activists worked with five foreign NGOs accused of receiving illicit foreign funds and operating without licenses.

Four of the groups are American and the remaining one is German, and there are 43 defendants altogether.

The only defendants who appeared at the trial's opening session on Sunday, days before the judges recused themselves without providing an explanation, were all Egyptians.

The defendants and their lawyers have denied the charges, which they said were political.

Earlier on Thursday, the head of the Cairo appeals court, Abdul Moez Ibrahim, confirmed reports that the travel ban had been removed and that each defendant had paid two million pounds (roughly $330,000/247,000 euros) in bail.


I seem to recall that whole "Shores of Tripoli" thingy had something to do with the local tradition of holding Westerners for ransom...

The Americans include Sam LaHood, the son of U.S. transportation secretary Ray LaHood and head of the International Republican Institute (IRI) in Egypt. He and several other U.S. citizens had taken refuge inside their Cairo embassy.

The other foreign groups involved in the trial are the National Democratic Institute, Freedom House, the International Center for Journalists -- all American -- and the German Konrad Adenauer Foundation.

The trial, which came after raids on the groups' offices in December, led to a crisis in relations between Egypt and Washington, a close ally of the strategic nation.

Egypt's military, in power since an uprising ousted president Hosni Mubarak


...The former President-for-Life of Egypt, dumped by popular demand in early 2011...


a year ago, appeared to have underestimated the fallout from the crackdown on the civil society groups.

The raids came amid growing unrest against the generals, as the authorities suggested that the regime's opponents were being directed by foreigners, playing on abundant suspicion in the country of foreign plots, particularly U.S. and Israeli.

Fayza Abul Naga, the international cooperation minister believed to have sparked the probe into the groups, told investigating judges that the NGOs were part of an American conspiracy to spread chaos in Egypt.

On Thursday, she insisted that the trial would go ahead once a new judicial panel has been appointed.

Posted by: Fred || 03/02/2012 00:00 || Comments || Link || E-Mail|| [278 views] Top|| File under: Arab Spring
Arabia
Al-Qaeda kidnaps Yemen's general in Abyan
[Yemen Post] Al-Qaeda kidnapped on Wednesday a Yemeni general in Abyan after the military launched strikes against strongholds of the terrorist organization and killed dozens of the organization's operatives, sources of the Yemeni Interior Ministry Said.

The Sources said the colonel Ahmed Jaafal, commander of the battalion 103, was kidnapped after Al-Qaeda

beturbanned goons

set an ambush to his convey in a main road linking between Aden and the town of Mukairas.

The sources said the abduction came after Al-Qaeda sustained big loses due to the attacks carried out by the army that used on Tuesday heavy artilleries against Al-Qaeda's shelters.

Military sources said bloody confrontations had been continuing between the army and Al-Qaeda

bad boy

s.

Separately, the Interior Ministry revealed that three

car boom

s planed to went kaboom! government facilities in the Yemeni capital, Sana'a.

Al-Qaeda in Yemen claimed on Wednesday responsibility for a weekend

suicide kaboom

that killed at least 25 people in southern. The group said the car

kaboom

was a warning to the U.S. to stop meddling in Yemen's affairs.

It further said the attack came in response to U.S. war against Islamist forces in Yemen.

The newly-elected president had said during his inauguration on Feb. 24 that he will fight Al-Qaeda, and to bring back displaced people to their villages and towns.

"One of the most prominent tasks is the continuation of war against al-Qaeda as a religious and national duty, and to bring back displaced people to their villages and towns," Hadi said.

However,


the difference between stupidity and genius is that genius has its limits...


Al-Qaeda attacked the presidential palace of Muklah of Hadhramout two hours after the address of Hadi before the parliament.


Posted by: Fred || 03/02/2012 00:00 || Comments || Link || E-Mail|| [433 views] Top|| File under: al-Qaeda in Arabia
Armed men continue control of major newspaper in Sana'a
[Yemen Post] Dozens of

gunnies

loyal to the ousted President President-for-Life Ali Abdullah Saleh


... Saleh initially took power as a strongman of North Yemen in 1977, when disco was in flower, but he didn't invite Donna Summer to the inauguration and Blondie couldn't make it...


have been continuing their control on the state-run Al-Thwara Newspaper since the early of February.

The

gunnies

imposed a siege on the newspaper after an image of Saleh was taken out by the editorial board that aligned with Yemen's populist revolt.

For 33 years, a small photograph of

President-for-Life Ali Abdullah Saleh

ran every day on the top left corner of the front page of al-Thawra.

Now the photo of Saleh was removed a day after the election of Hadi, but the

gunnies

still surround the headquarters of the paper.

For its part, the Yemeni Information Ministry affirmed that the newspaper are still run by armed gangs that are affiliated with political and security authorities that are still loyal to Saleh.

Sources of the Information Ministry said that most journalists and editors are not able to access to the newspaper, pointing out that its content does not respect the reconciliation agreement reached between Yemenis.

Meanwhile,


...back at the hoedown, Bob finally got to dance with Sally...


the Yemeni Journalist Syndicate called President Abdu Rabu Mansour Hadi to immediately remove the

gunnies

and unleash the newspaper.

Yemeni journalists held a meeting at the headquarters of YJS on Wednesday, demanding the Interior Ministry to immediately end the siege, arrest the

gunnies

and bring them to justice.

They further held the interim government responsible for protecting journalists of the newspaper.

The Committee to Protect Journalists calls on Yemeni authorities to end an ongoing siege at the offices of a daily newspaper and ensure the protection of journalists and their equipment.


Posted by: Fred || 03/02/2012 00:00 || Comments || Link || E-Mail|| [275 views] Top|| File under: Arab Spring
Exiled leaders distribute weapons in Aden
[Yemen Post] The

big shot

of the Yemeni Socialist Party Anees Yahya has accused exiled southern leaders of distributing weapons for the Southern Movement in Aden, confirming that even government military and security officials took part in providing militias with weapons to achieve their own agendas.

In an interview with Aleshatraki Net, he called all Yemeni parties to engage in dialogue, stressing that the early presidential elections held on February 21 was a turning point towards the creation of a modern and civil state.

Yahya said those people who carried weapons with the aim of disturbing the elections distorted the peaceful demands of the Southern case, pointing out that federalism is the best solution for Yemen.

Armed men of the Southern Movement had deployed in the streets of Aden and tried to prevent voters from participation in the elections. However,


a person who gets all wrapped up in himself makes a mighty small package...


voters in most southern provinces turned out in unexpectedly large numbers on February 21 to mark a formal end to the 33-year-rule of Saleh.

Ambassadors of the European Union


...the successor to the Holy Roman Empire, only without the Hapsburgs and the nifty uniforms and the dancing...


, Permanent members of the UN Security Council and Gulf states met with leaders of the Southern Movement and agreed to renounce violence, but the election day witnessedviolence acts in which about ten persons were killed.

Yemeni analysts says the new Yemeni President Abdrabuh Hadi has major challenges in reunifying Yemenis, affirming that the cases of the South and Saada are among the difficult challenges.

While a few Yemeni politicians in exile demanded to separate from the north, most leaders of the YSP leaders and other southern politicians view federalism as the best solution for Yemen to disentangle itself from its recurring crises.

Others see decentralization and local governments as the right solution that will guarantee the country's unification .


Posted by: Fred || 03/02/2012 00:00 || Comments || Link || E-Mail|| [279 views] Top|| File under: Arab Spring
Yemen Troops Protest Demanding Army Chiefs' Ouster
[An Nahar] Hundreds of Yemeni soldiers staged protests at several military institutions across the country on Thursday demanding the departure of their chiefs, whom they accuse of corruption.

The demonstrations come just days after President-for-Life Ali Abdullah Saleh


... Saleh initially took power as a strongman of North Yemen in 1977, when disco was in flower, but he didn't invite Donna Summer to the inauguration and Blondie couldn't make it...


formally handed power to his deputy Abdrabuh Mansour Hadi following a year of protest.

Around 500 soldiers and officers from the First Brigade of Marine Infantry, based on the Yemeni island of Socotra in the Gulf of Aden, protested outside Hadi's residence in the capital Sanaa, an Agence

La Belle France

Presse correspondent reported.

The soldiers were calling for the ouster of Brigadier General Hussein Khairan whom they accuse of corruption.

Several soldiers told AFP that the remaining officers were also staging a sit-in at their base in Socotra.

Meanwhile,


...back at the shattered spaceship, Fffflirgoll the Arcturan slithered stealthily toward the control room, where the humans had barricaded themselves...


air force soldiers held a massive rally that began outside Hadi's residence and headed towards the air base near Sanaa International Airport, calling for the ouster of air force commander General Mohammed Saleh al-Ahmar.

Military sources said that protests against Ahmar, a half-brother of Saleh, were also being held at other air bases -- al-Anad in the south and in Taez, Yemen's second city.

Anti-corruption strikes have spread across several military and government departments in the impoverished Arab country, where the economy is on the brink of collapse after last year's popular uprising and months of violence.

Saleh finally stepped down on Monday after 33 years in power, based on a Gulf-brokered power transfer deal he signed in November.

But during his time in office, he carefully chose members of his regime, appointing relatives to head the country's military and security apparatus.

In addition to his half-brother, Saleh's son commands the elite Republican Guard troops while his nephew Yehya commands the central security services and Tariq, another nephew, controls the presidential guard.

The power transfer deal stipulates that during the two-year interim period, Hadi will oversee the restructuring of the army.

Posted by: Fred || 03/02/2012 00:00 || Comments || Link || E-Mail|| [289 views] Top|| File under: Arab Spring
Caribbean-Latin America
13 bad guys die in Nuevo Laredo

For a map, click here. For a map of Tamaulipas state click here

By Chris Covert

A total of 13 armed suspects were killed in a firefight with a detachment of Mexican Army soldiers in Nuevo Laredo, Tamaulipas Thursday afternoon, according to an announcement posted on the Secretaria de Defensa Nacional (SEDENA) website.

The unit was on patrol on Mexico Highway 2 at the 15 Kilometer marker when soldiers came under small arms fire from an armed group who were travelling en convoy aboard several vehicles. Army return fire killed 13 suspects. Three army fusileros were wounded in the encounter.

Following the attack the unit seized 12 rifles, one loaded rocket launcher, one grenade launcher attachment, one 40mm grenade, weapons magazines, ammunition, a package of cocaine of undisclosed size and three vehicles.

Tamaulipas state is one of the most heavily patrolled states in Mexico at the moment with about 8,000 army troops and about 1,500 Policia Federal effectives. The massive deployment began at the first of the year in support of the ongoing Operacion Noreste security operation.
Posted by: badanov || 03/02/2012 00:16 || Comments || Link || E-Mail|| [275 views] Top|| File under:
Final death toll in Durango set at 331

For a map, click here For a map of Durango state, click here

By Chris Covert

The final death toll for the mass graves find in Durango state is 331 victims, according to Mexican news accounts.

Last December in Christoph Colon ejido in Durango municipality, a total of 50 dead had been found. At the time it was reported that ten had been found in the area, but recent reports said that the actual count was fifty total.

The latest, and according to Fiscalia General del Estado, or attorney general of Durango Sonia Yadira Fragoso, the last likely to be found, was part of a string of finds in Durango primarily in Durango city, the capital of Durango state.

Other locations for the graves include Santiago Papasquiario, Cuencame and Ciudad Lerdo. The searches and exhumations began in April, 2011, following the detention of a suspect.

Of the 331 victims found, only 37 have been identified by relatives to date. Also, most of those killed were killed by asphyxiation, mainly by being buried alive. The victims were killed as far back as 2005, well before the start of Mexican President Felipe Calderon Hinojosa's war on the cartels.

It was reported last summer in the Mexican press that the Sinaloa cartel was the most likely culprit in the murders. The killings were probably part of the normal course of organized crime business in Durango.

Apparently, Mexican press had varying counts for the dead. Last Monday it was reported that the total dead was 300, which would have jibed with the find in December. However even with the newly announced find, reports said the total was 301, while the Proceso leftist weekly had the total at 321. This writer had the total at 330.

The Durango mass grave find is the worst mass murder in modern Mexican history, eclipsing even the 193 dead found in and around San Fernando, Tamaulipas last summer. However, all of the dead in San Fernando were killed between August, 2010 and April, 2011.
Posted by: badanov || 03/02/2012 00:00 || Comments || Link || E-Mail|| [276 views] Top|| File under:
11 found dead in Durango state

For a map, click here For a map of Durango state, click here

By Chris Covert

A total of 11 unidentified individuals were found dead in several locations in Durango state Thursday, according to Mexican news accounts.

Near the intersection of the main north-south road and Calzada Jose Ramon Valdez in Santiago Papasquiaro city seven victims were found dead inside an abandoned van. All seven had been shot once the head and then lined up in the vehicle.

Additionally, near the village of Nuevo Ideal, two more unidentified men were found along the side of the highway north of Santiago Papasquiaro. Those victims were also shot in the head.

An eleventh victim was found in Gomez Palacio in far eastern Durango near a shopping center near Prolongacion Primo de Verdad. He had been shot in the torso.
Posted by: badanov || 03/02/2012 00:00 || Comments || Link || E-Mail|| [279 views] Top|| File under:
Down Under
Australian Charged in Plot to Send Military Items to Iran
[An Nahar] An Australian man indicted by a U.S. federal grand jury for plotting to export components for missiles, drones and torpedoes to Iran said Thursday he had no idea his actions were in breach of an embargo.

David Levick and his Sydney-based company ICM Components were each charged with one count of conspiracy to defraud the United States and to violate the International Emergency Economic Powers Act (IEEPA) and the Arms Export Control Act, according to the U.S. Justice Department.

Levick, 50, was also charged with four counts of illegally exporting goods to an embargoed nation in violation of the IEEPA.

He and his company allegedly carried out purchases from 2007-2009 on behalf of an unnamed Iranian who would not have been able to make such purchases without U.S. government consent.

But Levick said he'd had no idea when contacted by the Iranian that shipping the products in question, which he had purchased in the United States, was in breach of an embargo.

"I didn't even know there was an embargo against it... he asked me all these questions about could I supply these, and I said 'yeah, okay, I'll supply you'," he told the Australian Broadcasting Corporation.

Levick said he had been investigated by ASIO, Australia's domestic spy agency, over the Iran claims in 2008 and they had seized his computers but he "heard nothing else from them and that was ages ago".

When ASIO informed him that he was breaching an embargo Levick said he cancelled everything he had on order for the Iranian contact straight away.

"It's just that he asked me for it, and I'll supply anything if someone asks me for it," he said.

"I didn't realize that I wasn't allowed to sell stuff to Iran."

Levick said his business mostly sold semi-conductors to clients around the world including Europe, India, Japan and Taiwan.

He faces a potential maximum sentence of 85 years in prison if convicted of all charges, according to the U.S. Justice Department.

Posted by: Fred || 03/02/2012 00:00 || Comments || Link || E-Mail|| [271 views] Top|| File under: Govt of Iran
The Grand Turk
16 Wounded as Blast Hits Police Bus in Istanbul
[An Nahar] A remote-controlled

roadside kaboom

maimed

16 people, mostly

coppers

, when it went kaboom! near a passing police bus in the center of Istanbul on Thursday, Turkish authorities said.

"It appears to be a remote-controlled bomb that went off as a duty vehicle with 21

coppers

on board drove by," Istanbul police chief Huseyin Capkin told the Anatolia news agency.

Huseyin Avni Mutlu, the governor of Istanbul, was quoted by the agency as saying that the device was composed of plastic explosives.

"The bomb was planted on a

cycle of violence

waiting by the roadside, and went off around 0700 GMT as the police vehicle passed," Mutlu added.

The blast hit close to the offices of the ruling Justice and Development Party (AKP), said the private NTV news channel.

Witnesses in nearby vehicles spoke of a strong blast that had left their cars rocking, causing panic.

The

maimed

were admitted to hospital but none of their injuries are critical, Capkin added.

Police blocked access to the blast zone, fearing a second

kaboom

.

Several outlawed

gang

s -- Kurdish, Islamist and leftist

turban

-- have carried out

kaboom

s in Istanbul in the past.

Last September a powerful bomb rocked the center of the capital Ankara, killing three people and wounding at least 15.

And a

kaboom

in May last year injured eight people near a bus stop in Etiler, an upscale district in Istanbul.

Posted by: Fred || 03/02/2012 00:00 || Comments || Link || E-Mail|| [286 views] Top|| File under:
India-Pakistan
Pak gunbattle leaves 10 soldiers, 23 terrorists dead
At least ten Pakistani soldiers and 23 terrorists militants were killed early Friday in a gunfight in the Tirah valley of the lawless Khyber tribal district bordering Afghanistan.

A senior security official said, "At least 10 soldiers embraced martyrdom and three others were wounded. At least 23 militants were killed in the fighting which lasted for nearly six hours."

Khyber administrator Mutahir Zeb Khan said, "Militants from Lashkar-e-Islam group attacked our outpost and a gunfight erupted."

However, Reuters reported that Tehrik-e-Taliban Pakistan was the group behind the attack.
Posted by: ryuge || 03/02/2012 03:20 || Comments || Link || E-Mail|| [290 views] Top|| File under:
Peshawarites decry Quran burning
Political and student activists on Thursday took out rallies in different parts of the provincial metropolis against desecration of Holy Koran

...One of the basic tenets of Islam is that once a Koran has been printed it is expected to last for all time, no matter how old, ratty, and smelly other, lesser holy books may become. Should it actually become necessary to put a Koran out of its misery there is a ritual that includes extensive charivari, featuring long drawn-wailing and head bonking, ritual wife beating, and the sacrifice of dozens of women's noses and pubic lips. When the actual disposal has been completed there is a prescribed period of celebratory gun sex with the expectation of a minimum of two hundred casualties. Should actual infidels dispose of a Koran, Islamic custom calls for three weeks of rioting and a minimum of three dozen dead, which is a holdover from the days of Moloch worship...
by NATO


...the North Atlantic Treaty Organization. A collection of multinational and multilingual and multicultural armed forces, all of differing capabilities, working toward a common goal by pulling in different directions...


forces in Afghanistan.

Holding banners and placards with messages against NATO and the US, Pakistain Tehrik-e-Insaf
...a political party in Pakistan. PTI was founded by former Pakistani cricket captain and philanthropist Imran Khan. The party's slogan is Justice, Humanity and Self Esteem, each of which is open to widely divergent interpretations....
youth and student wing activists marched from Baghi Naran to Phase-III Chowk in Hayatabad.

Furqan Kakakhel, Tajamul Hayat and Sajjad Bangash, who led protesters, blamed violence in Afghanistan on the US and said

Moslem

s in the world should unite to force foreign troops into leaving the Islamic state for restoration of peace.

Pasban demonstrated outside

Beautiful Downtown Peshawar

Press Club, where participants led by Asif Khan Jadoon shouted slogans against the US and NATO for burning copies of Holy Koran.

A similar demonstration was staged by PTI Peshawar chapter on Sher Shah Suri Road near the press club.

Zafar Khattak and Haji Iqbal, who led protesters, condemned the torching of the copies of Holy Koran and said the NATO forces' act was deliberate and meant to hurt the religious sentiments of

Moslem

s all over the world.

They regretted silence of Islamic countries by and large over the incident. They demanded that Pakistain suspend diplomatic relations with the US unless the culpable NATO soldiers were punished by death.

Also in the day, Fata Students Federation led by president Bahadar Khan Janikhel took out a rally in the city to condemn the desecration of Holy Koran by NATO forces.
Posted by: Fred || 03/02/2012 00:00 || Comments || Link || E-Mail|| [286 views] Top|| File under: Govt of Pakistan
Pakistani Taliban says it killed Chinese woman
[Dawn] A

front man

for the Pak Taliban has

grabbed credit

for killing a Chinese woman in the northwestern city of

Beautiful Downtown Peshawar

.

Taliban

front man

Mohammad Afridi said on Thursday the woman was targeted to avenge what he said were atrocities carried out by Chinese security forces in the heavily

Moslem

northwestern region of Xinjiang.

Peshawar police chief Imtiaz Altaf says that

faceless myrmidons

may have been behind the Tuesday shooting, but that no conclusions had been reached yet.

Gunmen killed the woman in a bazaar in Peshawar along with a local man accompanying her.
Posted by: Fred || 03/02/2012 00:00 || Comments || Link || E-Mail|| [296 views] Top|| File under: TTP
Cross border shelling injures six in North Wazoo
[Dawn] Six mortar shells landed in the Dattakhel area


... which is owned and operated by Hafiz Gul Behadur...


of the North
Wazoo tribal region, near the Afghanistan border, wounding six people, four of them children, security officials said.

According to official sources, the NATO


...the North Atlantic Treaty Organization. It's headquartered in Belgium. That sez it all....


forces had allegedly fired the mortars from the Afghanistan side in the area of Garlami of the tribal region.

Two combat jets had on Wednesday violated the Pakistain's airspace and remained in the North Waziristan's region for 15 minutes.
Posted by: Fred || 03/02/2012 00:00 || Comments || Link || E-Mail|| [278 views] Top|| File under: al-Qaeda in Pakistan
Iraq
U.S. Teacher Shot Dead by Student in North Iraq
[An Nahar] An American teacher was

rubbed out

on Thursday by one of his students in a murder-suicide at a private Christian school in Iraq's autonomous Kurdish region, officials said.

The student, 18-year-old Piyar Suroor, killed himself after firing multiple gunshots at Jeremiah Small, a teacher at the Medes School in Kurdistan's second biggest-city of Sulaimaniyah.

"A student killed his American teacher by shooting him dead," said Sulaimaniyah police

front man

Lieutenant Sargut Ahmed.

Suroor then shot himself dead, according to Sulaimaniyah provincial health chief Raykot Hama Rashid.

It was not immediately clear why Suroor opened fire on Small.

The Medes School describes itself on its website as a private Christian network of schools in Iraq's Kurdish region that teaches in English.

"We have heard reports regarding the shooting of a teacher in Sulaimaniyah and are working through our consulate in Erbil and Iraqi authorities to ascertain the details of the incident," said a U.S. embassy

front man

in Storied Baghdad


...located along the Tigris River, founded in the 8th century, home of the Abbasid Caliphate...


"At this time, we are waiting for identification to be completed and for the family to be notified."
Posted by: Fred || 03/02/2012 00:00 || Comments || Link || E-Mail|| [289 views] Top|| File under:
Israel-Palestine-Jordan
France Jails Abu Nidal Members in Absentia over 1988 Attack
[An Nahar] A

Gay Paree

court on Thursday sentenced three ex-members of the Paleostinian group Abu Nidal in absentia to 30 years in prison for a 1988 attack on a Greek cruise ship in which nine people died.

The convictions were the first for the attack in which

gunnies

on the City of Poros opened fire on their fellow passengers as the ship, carrying hundreds of tourists, was on its way back to Athens after a day trip.

Judge Laurence Turbe-Bion handed down the verdict at the end of the case centered on the three men whose whereabouts are unknown and who

Sherlocks

say may even be dead.

Three

Frenchies

were killed in the attack, meaning a French court could handle the case.

Victims' lawyer Francis Szpiner said: "The message from this trial is that French justice never gives up on those who commit terrorist acts."

In the July 11, 1988 attack, at least one

bad turban

suddenly opened fire on fellow passengers with a machine pistol, before throwing a grenade and a

Molotov cocktail

, killing nine and wounding dozens.

The French dead were two students who had been due to get married and a 21-year-old secretary who had been playing cards with the main shooter before the attack.

Greek police initially said that one of the French students was the shooter and that the secretary was his accomplice.

"The victims expect you to strongly condemn the infamy committed by the Greek authorities ... and that you recognize the dysfunctioning of French justice because of the time it has taken for a trial," lawyer Szpiner said during the trial.

Following the verdict, the court requested fresh arrest warrants for the three, two Lebanese and a Jordanian national.

If one day the men are

incarcerated

, a new trial must be held.

Around 30 witnesses identified a man in a photo named as Adnan Sojod as the main shooter, 21 years old at the time. Sojod was found guilty of murder, attempted murder and membership of a terrorist group.

Fellow

bad turban

Abdul Hamid Amud was

placed in durance vile

for helping him, as was Paleostinian-born Jordanian national Samir Mohammed Ahmed Khaidir for organizing the attack from Greece, Sweden and Libya.

Abu Nidal's group, believed to be responsible for a string of attacks which claimed at least 900 lives, notably in Europe, between 1970 and 1988, was for years on the U.S. State Department list of "terrorist" organizations.

Abu Nidal died in Iraq in August 2002.

Posted by: Fred || 03/02/2012 00:00 || Comments || Link || E-Mail|| [281 views] Top|| File under:
Southeast Asia
Three gunned down in Mindanao ambush
At least three people were killed in an attack by suspected Muslim terrorists rebels Thursday night in southern Philippines.

The three were heading to meet someone when they were ambushed at around 7:30 p.m. by a group of armed men, thought to be members of a Muslim rebel group in Cotabato province, said Donald Cabigas, the police chief of Matalam. Cabigas said the attackers, armed with automatic rifles, fled after their target had died from bullet wounds.

The incident came on the heels of Tuesday's execution by gunmen of three high school students, Jubert Sumilhig dela Cerna, 13, Rico Divinagracia, 15 and Jomar Tamar, 13, in a secluded district in Parang.


Posted by: ryuge || 03/02/2012 02:30 || Comments || Link || E-Mail|| [448 views] Top|| File under:
Roadside bomb kills Thai soldier
A soldier was killed and another severely wounded when terrorists insurgents detonated a roadside bomb to ambush a teacher protection unit in Pattani province.

The attack happened at 8:30 am on a local road in Mayo district, when a unit of eight soldiers from Pattani Taskforce 25 were on patrol. Terrorists Insurgents detonated a homemade bomb with a mobile phone, fatally wounding Private Jakkrit Jinarat, 22. His friend, Private Jirasak Boonruang, 22, was severely wounded.

Muslim couple gunned down in their home

A Muslim couple were gunned down in their home in Pattani province late Thursday night. Malee Jehmu, 54, and his wife, Bungo Jehmu, 51, were killed at 11 p.m. on Thursday.

Eyewitnesses said that the couple were sitting in front of their house when two men arrived on a motorcycle and started firing at them. The husband was killed in front of the house. His wife fled inside, but a gunman shot her in the house.

Police said the couple's son, who was a defense volunteer for the Sai Buri district, was killed by terrorists insurgents in 2010.
Posted by: ryuge || 03/02/2012 02:18 || Comments || Link || E-Mail|| [306 views] Top|| File under:
Syria-Lebanon-Iran
Sarkozy Says Wounded French Journalists Safe in Lebanon
[An Nahar] French journalists Edith Bouvier, who sustained serious leg wounds in Syria, and William Daniels, trapped for days in bombarded Homs, have

beat feet

Syria for

Leb

, French President Nicolas Sarkozy


...23rd and current President of the French Republic and ex officio Co-Prince of Andorra. Sarkozy is married to singer-songwriter Carla Bruni, who has a really nice birthday suit...


said Thursday.

"Edith Bouvier and William Daniels are currently safe on Lebanese territory and will within moments be under the protection of our embassy in Beirut," Sarkozy said during a brief news conference on the sidelines of an EU summit in Brussels.

"I have just spoken with Edith Bouvier, who is naturally exhausted, having suffered hugely but she knows she is free and that she will soon be taken care of," said Sarkozy.

"I want to thank all those who contributed to this happy ending after a week of efforts to evacuate them involving the International

Red Thingy

and the Syrian

Red Thingy

, which didn't succeed," Sarkozy said.

Sarkozy added that "the medical urgency took precedence and Edith Bouvier and her companion were to leave their surroundings using all available means".

The French president said the pair were not currently in Beirut, and could be brought back to

La Belle France

"tonight in a hospital plane belonging to the French republic", if doctors gave their go-ahead.

Bouvier has multiple fractures from a February 22 rocket attack on a makeshift media center in Baba Amr, a rebel stronghold in the central Syrian city of Homs, in which U.S. veteran

news hound

Marie Colvin and French photographer Remi Ochlik were killed.

Photographer Daniels was also on assignment for Le Figaro, and was trapped alongside Spaniard Javier Espinosa of El Mundo daily.

Another journalist

maimed

in the attack, British photographer Paul Conroy, was evacuated to

Leb

on Tuesday.

Posted by: Fred || 03/02/2012 00:00 || Comments || Link || E-Mail|| [291 views] Top|| File under: Govt of Syria
39 Dead as Syrian Army Seizes Baba Amr and Rebels Withdraw 'Tactically'
[An Nahar] Syrian forces overran the Baba Amr district of powderkeg Homs on Thursday after rebels retreated, potentially marking a turning point in
Hereditary President-for-Life Bashir Pencilneck al-Assad


Trampler of Homs...


's bid to crush an increasingly armed uprising.

As rebel fighters pulled back, the opposition Syrian National Council (SNC) warned of a "massacre" in the rebel neighborhood by Syrian forces, while aid agencies said they would urgently try to get there to deliver aid and evacuate the

maimed

.

The SNC, slamming "confusion" among the rebel ranks, said in

Gay Paree

it would provide leadership to an outgunned and fragmented force and control the flow of arms to fighters on the ground.

The rebels said they had pulled out "tactically" from Baba Amr after nearly two days of an all-out assault by the feared Fourth Armored Division, led by a younger brother of President Bashir al-Assad, Maher, following 27 straight days of relentless shelling of their bastion.

Rebels "have pulled out tactically in order to protect the remaining civilians," said Colonel Riad al-Asaad, the leader of the Free Syrian Army, which is made up mostly of deserters.

The FSA was formed mid-2011 in response to a brutal crackdown by Assad's forces on anti-regime protesters, and now boasts at least 20,000 armed fighters, although the numbers are impossible to verify.

A Syrian security official said in Damascus


...Home to a staggering array of terrorist organizations...


that the army was in total command of the Homs neighborhood, which had become the symbol of resistance to the regime.

"The Syrian army controls all of Baba Amr. The last pockets of resistance have fallen," the official told Agence

La Belle France

Presse.

State television aired footage it said was filmed inside Baba Amr, including interviews with people it said were residents angry with the rebels.

The SNC urged the international community to act to prevent to protect residents, charging that the Fourth Armored Brigade was conducting "barbaric operations against civilians."

"We urge the international community,

Moslem

and Arab states to intervene immediately to prevent a potential massacre in the coming hours against tens of thousands of children, women and elderly people," it said.

The Syrian Observatory for Human Rights said 21 people were killed in Homs on Thursday, including 17 civilians caught up in the battle for control of Baba Amr.

Global campaigning organization, Avaaz, said the 17 were "beheaded or partially beheaded" in the farming area on the outskirts of Baba Amr.

In total, 39 people, including eight loyal soldiers and seven deserters, were killed in violence across Syria on Thursday, the Observatory said.

The International Committee of the

Red Thingy

and the Syrian Arab

Red Islamic Thingy

were preparing to urgently reach the conflict zone, an ICRC

front man

said.

"The ICRC and the SARC will go on Friday to Baba Amr to deliver humanitarian aid and evacuate the

maimed

," Damascus

front man

Saleh Dabbakeh told AFP.

French journalist Edith Bouvier, who suffers from multiple fractures, is believed still trapped inside Baba Amr.

On the political front, the SNC said its military bureau, announced on Wednesday, would coordinate the flow of weapons to the rebels following mounting calls from Gulf Arab states for arms to be delivered despite U.S. fears that al-Qaeda may exploit any further militarization of the crisis.

"The SNC will be this link between those who want to help and the revolutionaries," its leader Burhan Ghalioun told

news hound

s in

Gay Paree

.

"It is out of the question that arms go into Syria in confusion," he added.

The all-out assault on Homs' defiant neighborhood came as international envoy Kofi Annan said he hopes to go to Damascus with a clear message that the "violence must stop," and the U.N. Human Rights Council called on Syria to allow relief supplies in to besieged protest cities.



Britannia

announced that it was following the United States in closing its embassy and pulling out its remaining diplomats in response to the "deterioration of the security situation in Damascus."

U.N. political chief B Lynn Pascoe told the Security Council on Tuesday that "well over 7,500" people have been killed since Assad's forces began a crackdown on anti-regime protests that erupted in March last year.

A resolution adopted by the U.N. Human Rights Council on Thursday condemned the "continued widespread and systematic violations of human rights
...which often include carefully measured allowances of freedom at the convenience of the state...
" and called on Damascus allow aid organizations and U.N. agencies to deliver desperately needed supplies.

Russia, Cuba and China voted against the resolution while India, the Philippines and Ecuador abstained.

U.S. Secretary of State Hillary Clinton
... sometimes described as For a good time at 3 a.m. call Hillary and at other times as Mrs. Bill, never as Another John Jay ...
, meanwhile, lambasted Russia for its failure to produce an aid plan for Syria, despite Moscow's great influence with Assad.

"We are doing everything we can think of to influence the Russians and the Chinese, particularly the Russians: they're the ones with the very deep, long-standing relationship with the Assad family," Clinton told the House Foreign Affairs Committee in Washington.

The Syrian foreign ministry said it was willing to discuss a date for a visit by U.N. humanitarian chief Valerie Amos, after her announcement on Wednesday that she had been turned away prompted an outcry.

Posted by: Fred || 03/02/2012 00:00 || Comments || Link || E-Mail|| [571 views] Top|| File under: Govt of Syria
Mufti's Son Assaulted, Al-Mustaqbal Denies Involvement
[An Nahar] Four men have assaulted Grand Mufti Sheikh Mohammed Rashid Qabbani's son at a restaurant in Beirut's seafront of Raouche, the Dar al-Fatwa's press office said.

The statement said that Sheikh Ragheb Qabbani was "beaten by "provocateurs while having lunch at a Beirut restaurant" on Wednesday. The men also cursed him and his father, it said.

Following the incident, ex-PM Saad Hariri
Second son of Rafik Hariri, the Leb PM who was assassinated in 2005. He has was prime minister in his own right from 2009 through early 2011. He was born in Riyadh to an Iraqi mother and graduated from Georgetown University. He managed his father's business interests in Riyadh until his father's

liquidation

. When his father died he inherited a fortune of some $4.1 billion, which won't do him much good if Hizbullah has him bumped off, too.
's Future News denied that the assailants were al-Mustaqbal


... the Future Movement, political party led by Saad Hariri...


movement members.

The denial came after Hizbullah's al-Manar TV said Qabbani's son was assaulted by Hariri's al-Mustaqbal supporters.

Relations between the mufti and the movement deteriorated last year when Qabbani held talks with a Hizbullah delegation and Syrian Ambassador Ali Abdul Karim Ali.
Posted by: Fred || 03/02/2012 00:00 || Comments || Link || E-Mail|| [288 views] Top|| File under:
Security Council Unanimously Agrees Statement Demanding Syria Humanitarian Access
[An Nahar] The U.N. Security Council on Thursday called on Syria to allow "immediate" humanitarian access to protest cities in a unanimously agreed statement.

Russia and China significantly signed up to the statement which was approved after Syria refused to let U.N. humanitarian chief Valerie Amos into the country. Syria has said the date proposed by Amos was not suitable.

"The members of the Security Council express their deep disappointment" that Amos "was not granted authorization to visit Syria by the Syrian government in a timely manner, despite repeated requests and intense diplomatic contacts aimed at securing Syrian approval," said the statement, which was obtained by Agence

La Belle France

Presse ahead of its release.

The 15-nation body called for "immediate and unhindered access" for Amos.

"The members of the Security Council deplore the rapidly deteriorating humanitarian situation, in particular the growing number of affected civilians, the lack of safe access to adequate medical services, and food shortages, particularly in areas affected by fighting and violence such as Homs, Hama, Deraa, Idlib," said the statement.

The Security Council called on Syria "to allow immediate, full and unimpeded access of humanitarian personnel to all populations in need of assistance, in accordance with international law and guiding principles of humanitarian assistance."

Russia and China vetoed two U.N. Security Council resolutions on Syria and have been very cautious of any statement that could be seen as taking sides against
Hereditary President-for-Life Bashir Pencilneck al-Assad


Despoiler of Deraa...


In a concession to the two powers, the council statement referred to "all parties" to cooperate with efforts to evacuate the

maimed

from Syrian cities.

Posted by: Fred || 03/02/2012 00:00 || Comments || Link || E-Mail|| [287 views] Top|| File under:
Who's in the News
41
[untagged]
8
Arab Spring
4
Govt of Syria
4
Govt of Pakistan
2
Govt of Sudan
1
TTP
1
Hezbollah
1
al-Qaeda in Arabia
1
Govt of Iran
1
al-Qaeda in Pakistan
Bookmark
E-Mail Me
The Classics
The O Club
Rantburg Store
The Bloids
The Never-ending Story
Thugburg
RSS Links
Gulf War I
The Way We Were
Bio
Merry-Go-Blog
Hair Through the Ages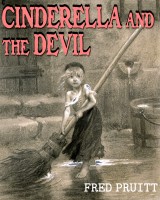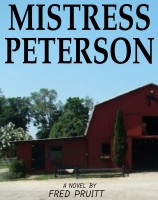 On Sale now!


A multi-volume chronology and reference guide set detailing three years of the Mexican Drug War between 2010 and 2012.

Rantburg.com and borderlandbeat.com correspondent and author Chris Covert presents his first non-fiction work detailing the drug and gang related violence in Mexico.

Chris gives us Mexican press dispatches of drug and gang war violence over three years, presented in a multi volume set intended to chronicle the death, violence and mayhem which has dominated Mexico for six years.
Click here for more information


Meet the Mods
In no particular order...


Steve White
Seafarious
Pappy
lotp
Scooter McGruder
john frum
tu3031
badanov
sherry
ryuge
GolfBravoUSMC
Bright Pebbles
trailing wife
Gloria
Fred
Besoeker
Glenmore
Frank G
3dc
Skidmark
Alaska Paul



Better than the average link...



Rantburg was assembled from recycled algorithms in the United States of America. No trees were destroyed in the production of this weblog. We did hurt some, though. Sorry.
18.205.246.238