Afghanistan
Woman arrested while planting roadside mine in North of Afghanistan
[Khaama Press] A woman has been tossed in the calaboose
I ain't sayin' nuttin' widdout me mout'piece!
while planting a roadside mine (Improvised Explosive Device) in northern Faryab province of Afghanistan.

The 209th Shaheen Corps of the Afghan Military in the North said the woman was arrested from the vicinity of Qaisar district.

No further details have been given regarding the detained woman and it is yet not clear to which group the woman belong to.
Posted by: trailing wife || 03/04/2018 00:00 || Comments || Link || E-Mail|| [224 views] Top|| File under:
Nangahar Nastiness: green on green leaves 8 casualties, bomb unwinds 4 turbans per Allah's will

Clash among Taliban and ISIS leaves 3 dead, 5 wounded in Nangarhar

[Khaama Press] At least three militants were killed and five others were wounded during a clash between the Taliban and ISIS militants in eastern Nangarhar province of Afghanistan.

The 201st Silab Corps of the Afghan Military in the East said the latest clash between the two groups took place in the vicinity of Chaparhar district.

According to the Silab Corps, at least three Taliban insurgents were killed and two others were wounded during the clash.

The source also added that three militants affiliated with the Islamic State of Iraq and Syria (ISIS) terrorist group were among those wounded during the clash.

The anti-government armed militant and terrorist groups including the Taliban and ISIS group have not commented regarding the report so far.

Militants suffer casualties in premature bomb explosion in East of Afghanistan

[Khaama Press] At least two militants were killed and two others were wounded in a premature bomb explosion in eastern Nangarhar province of Afghanistan.

The provincial police commandment said Saturday that the incident took place late on Friday night in the vicinity of Hesarak district.

The source further added that four militants were attempting to plant Improvised Explosive Devices on a roadside in Chahartut area when one of the mines went off prematurely.

According to the provincial police commandment, at least two of the militants were killed and two others were wounded in the blast.

The militants were busy conducting destructive and terrorist related activities in Hesarak and other parts of Nangarhar province, the police commandment added.

The anti-government armed militant and terrorist groups including the Taliban insurgents have not commented regarding the report so far.
Posted by: trailing wife || 03/04/2018 00:00 || Comments || Link || E-Mail|| [218 views] Top|| File under: Taliban
Al Q-connected TTP Number 3 killed in US airstrike in Paktika
[Khaama Press] A top leader of the Tehrik-e-Taliban


...the Pashtun equivalent of men...


Pakistain (TTP) having links with the Al Qaeda terrorist network was killed in a US Arclight airstrike
in southeastern Paktika


...which coincidentally borders South Wazoo...


province of Afghanistan.

"A U.S. airstrike killed a Tehrik-e Taliban (TTP) deputy commander and Al Qaeda

controller

named Rehan in Bermal district, Paktika province, Feb. 22. Rehan is the second significant TTP deputy commander killed in Paktika this year. Sanja Meshoud was killed by a U.S. airstrike on Jan. 27 in Bermal, Paktika," according to a statement by the coalition forces.

The statement further added that "As TTP deputy commanders, Rehan and Meshoud yielded influence within Al Qaeda. Al Qaeda provides funding to the TTP. The TTP, in turn, facilitate Al Qaeda travel and operations in the region. The removal of Rehan and Meshoud degrades Al Qaeda's ability to fund and direct TTP and other violent

murderous Moslems

throughout Paktika and the surrounding areas."

According to the statement, U.S. and Afghan air strikes continue to demonstrate the collective will of the international community to fight terrorism in Afghanistan.

The anti-government armed

holy warrior

and terrorist groups have not commented regarding the report so far.
Posted by: trailing wife || 03/04/2018 00:00 || Comments || Link || E-Mail|| [220 views] Top|| File under: TTP
Kabul car kaboom leaves 23 casualties including 2 Ozzies

Suicide car bomb explosion leaves one dead in Kabul city

[Khaama Press] At least one person was killed and twenty two others were wounded in an explosion in capital Kabul On Friday, the security officials said.

The Ministry of Interior (MoI) spokesman Najib Danish confirmed that the incident took place in the vicinity of the 9th police district of the city.

He said the target of the explosion was a private security firm which was targeted in Qabil Bai area of the city and as a result one person was killed and fourteen others were wounded.

According to Danish, a suicide bomber detonated a vehicle packed with explosives near the convoy of the foreign force.

In the meantime, deputy spokesman for the ministry of interior Nusrat Rahimi said at least one person was killed and 22 others were wounded in the explosion.

No individual or group has so far claimed responsibility behind the incident.

Today's explosion takes place almost a week after a suicide blast in Kabul city left one dead and six others wounded.

The blast on last Saturday took place in the vicinity of Shash Darak area of the city after a suicide bomber detonated his explosives near the security forces.

According to reports, the Islamic State of Iraq and Syria (ISIS) terrorist group loyalists had claimed responsibility behind the attack.

Two Australian security contractors wounded in Kabul car bombing

[Khaama Press] At least two Australians were among several people wounded after a suicide bomber detonated a vehicle packed with explosives in Kabul city on Friday.

Australia's Minister of Foreign Affairs Julie Bishop has said the two Australian security contractors were slightly wounded after their vehicles were targeted in the explosion

According to Ms Bishop, at least three Afghan civilians were also killed in the attack which took place on Friday morning in the vicinity of the 9th police district of the city in Qabil Bai area.

This comes as the Afghan officials had earlier said that one Afghan civilian was killed and around twenty two others were wounded in the blast.

No individual or group has so far claimed responsibility behind the attack.
Posted by: trailing wife || 03/04/2018 00:00 || Comments || Link || E-Mail|| [234 views] Top|| File under:
Africa Horn
Al Shabaab Attack Could Be A Revenge Mission, Says Kenyan Official
[RADIOSHABELLE] The Fino attack in Mandera county where four AP

coppers

and police reservists were killed by al-Shabaab
...
the Islamic version of the old Somali warlord...


turbans

could have been a

Dire Revenge

mission, regional county commissioner Mohamud Saleh has said.

During the Friday 2 am incident, about 50 heavily armed

turbans

attacked the two camps on the border town of Fino, Lafey sub-county, before retreating to Somalia, five kilometers away.

Those killed include four APs and a national police reservist. The confrontation lasted three hours.

One AP officer, a national police reservist, and local sustained minor injuries.

A Safaricom mast was destroyed when the

turbans

threw a hand grenade at it to interrupt communication.

Saleh said 40 al-Shabaab

turbans

and two of their senior commanders were killed on Tuesday during a KDF and Amisom operation in Fafadun, Gedo region, Somalia.

Troops ran over the

bad boy

s' camp. "We suspect these ragtag

turbans

were on a

Dire Revenge

mission following the heavy casualties they suffered at the hands of our troops," Saleh said.

"We have accounted for all our officers at the two camps of AP and regular police. We are pursuing the

bad boy

s, some of whom sustained injuries following the heavy exchange of gunfire."

Saleh said the

turbans

do not deserve free publicity because "that is what they yearn".


Posted by: Fred || 03/04/2018 00:00 || Comments || Link || E-Mail|| [262 views] Top|| File under: al-Shabaab (AQ)
Somali Troops Retake Balad Town From Al-Shabaab Militants. Yet again.
[RADIOSHABELLE] The Somali National Army (SNA) recaptured Balad town north of Mogadishu after a brief takeover by the

Lion of Islam

group, al-Shabaab
...
the Islamic version of the old Somali warlord...
Mahad Osman, former Information Minister, and current Member of Parliament from Hirshabelle State confirmed to Radio Shabelle the capture of the town.

"I have the report of two civilians killed, a computer school burnt down, a Balad radio station looted and a community leader's vehicle was also burned down. There was heavy fighting between Somali National Army and the

Lions of Islam

today," Osman said.

He did not disclose the number of SNA casualties.

Balad residents told Media that they saw mini-bus carrying

maimed

people to Jowhar town.

Al-Shabaab

Lions of Islam

overran Balad town which is located about 30 kilometers north of Mogadishu in the mid-morning attack, taking control from government forces.

The

murderous Moslems

later confirmed through its affiliated websites that they were in full control of the town.

When

Lions of Islam

took over the city on Friday morning they directly went towards the radio station premises, besieged and looted all the equipment including the radio transmitter and all computers in the building.

Islow said the

Lions of Islam

also ransacked the archive of the radio station and destroyed most of the broadcasting equipment.

Radio Balad was the only community radio station in the city and the residents will have no access to important news and entertainment they were used to.


Posted by: Fred || 03/04/2018 00:00 || Comments || Link || E-Mail|| [221 views] Top|| File under: al-Shabaab (AQ)
Al-Shabab Blamed In AU Ambush, Suspected In Attack On Somali Forces
[RADIOSHABELLE] At least five African Union


...a union consisting of 53 African states, most run by dictators of one flavor or another. The only all-African state not in the AU is Morocco. Established in 2002, the AU is the successor to the Organisation of African Unity (OAU), which was even less successful...


troops were killed in an ambush in Somalia's Middle Shabelle region Friday by al-Shabaab
...
the Islamic version of the old Somali warlord...


myrmidon

s, officials and security sources told VOA Somali.

The

myrmidon

group also was suspected of carrying out a

suicide kaboom

and related attack that left at least five Somali soldiers dead near a military base in Lower Shabelle, about 30 kilometers (20 miles) southwest of the capital, Mogadishu.

The ambush targeted Burundian soldiers escorting a convoy of trucks loaded with supplies near Balad, 30 kilometers north of Mogadishu.

A Somali military source, who requested anonymity, told VOA "at least five soldiers of the Burundi contingent ... have been killed and several others injured."

Burundian troops
Burundi's first vice president, Gaston Sindimwo, confirmed for VOA that at least five Burundi soldiers, serving with the African Union Mission in Somalia (AMISOM), had been killed in the ambush.

Al-Shabaab said it had killed more than 20 AU soldiers, but military officials said that figure was exaggerated.

It was not immediately clear whether the convoy was carrying AU military supplies or humanitarian aid
.

Amateur video, disseminated through social media, showed abandoned trucks loaded with cartons burning in the road linking Mogadishu north to Jowhar, where the AU's Burundi troops have a base.

Residents in Qalimow village told VOA Somali that they saw al-Shabaab fighters dragging the body of a foreign soldier.

Somali military officials said the Burundians were ambushed by heavily armed al-Shabaab bandidos

bully boyz

who were heading to attack Balad on Friday morning.

After ambushing the AU troops, the bandidos

bully boyz

attacked and briefly took control of Balad.

Residents reported that the Somali and AMISOM troops remained in the southern corner of the town while bandidos

bully boyz

advanced.

"They entered the town from three directions and took positions at the police headquarters and the district headquarters. They hoisted their black flag on top of some of the buildings," one witness said.

The

bully boyz

later voluntarily withdrew as government soldiers and AMISOM troops sent reinforcements near the town.

Bombing at base
At least five soldiers and a

jacket wallah

were killed in two related incidents early Friday at the military base in Afgoye, Somali government and security officials said.

Somali authorities said the bomber rammed a minivan full of explosives into base's main gate. It was the second suicide strike against Somali security forces in 24 hours.

"The guards at the base prevented him from entering inside and he went kaboom! at the gate, killing one soldier," said Abdifitah Haji Abdulle, deputy governor for the region. "The bomber and the soldier

went titzup

."

Three other soldiers

were maimed

in that attack, a police commander told local radio.

Then, a truck carrying the

maimed

soldiers from the military base struck a

roadside kaboom

, according to security officials, who asked for anonymity because they were not authorized to speak to the media. They said at least four more soldiers were killed and another two

were maimed

. It was not clear whether any of those killed were among the initially injured.

Abdulle could not confirm the

corpse count

but said the number was "quite significant."

Somali troops stationed at the base were trained by the United Arab Emirates.

On Thursday, at least two soldiers were killed and five other people

maimed

in an al-Shabaab suicide car

kaboom

at a checkpoint 15 kilometers outside Mogadishu.


Posted by: Fred || 03/04/2018 00:00 || Comments || Link || E-Mail|| [216 views] Top|| File under: al-Shabaab (AQ)
Africa North
Clashes continue in Sebha as Tebu denounce PC and call for an independent fact-finding mission
[Libya Herald] Communal fighting has continued in Sebha with locals saying ten civilians and eight combatants had died as violence continues between the Tebu and Awlad Suleiman tribes following a spike last month.

Sebha Medical Centre was also hit by shelling as large and small arms were used by groups involved. Large parts of downtown Sebha remain inaccessible amid haphazard shooting and the presence of snipers.

Yesterday morning five members of the Awlad Suleiman were killed when they launched an attack on the 'People's Hall,' currently held by the Tebu.

The Faiez Serraj-led Presidency Council (PC) finally broke its silence yesterday, accusing "mercenaries" and "foreigners" of attacking the government-backed Sixth Brigade, which is largely comprised of Awlad Suleiman. The PC urged Libyans to stand against mercenaries, protect Libya's southern resources and defend the country's

illusory sovereignty

.

Accusations have flown around that Chadian mercenaries have been involved. However,


the way to a man's heart remains through his stomach...


the National Tebu Assembly (NTA) has issued a counter-statement and denounced the PC's version of events. It urged for an independent fact-finding commission to truly assess what was going on in Sebha.

This would not be possible if the PC continued to be biased in favour of the Awlad Suleiman, the NTA said.


Posted by: Fred || 03/04/2018 00:00 || Comments || Link || E-Mail|| [245 views] Top|| File under: Arab Spring
Arabia
Bahrain arrests 116 suspects in counter-terror operations
[ENGLISH.ALARABIYA.NET] In-line with its commitment to combatting terrorism and external interference in Bahrain's internal affairs, the security authorities have launched a series of successful counter-terror operations resulting in the arrest of 116 suspected terrorists.

The individuals incarcerated
Please don't kill me!
are suspected of a range of terror crimes, including planning and executing terror attacks as well as manufacturing, storing and transporting

bomb

s.

IRGC supported terrorist network
Comprehensive investigations have revealed that the suspected

Lions of Islam

were members of a network formed and supported by the Iranian Revolutionary Guard (IRGC). The network was planning to target Bahraini officials, members of the security authorities and vital oil installations, with the objective of disturbing public security and harming the national economy. As a result of the investigations, security forces were able to disrupt the network's activities and limit the movements of terrorist operatives.

By providing material, recruitment and training support to terrorists, the IRGC and its affiliates, including the Asaib Ahl al-Haq (League of Righteous People) in Iraq and Hezbollah in

Leb

, are directly responsible for the intensification of terrorist activity in Bahrain. The investigations revealed that terror cells within the network were operating under the supervision of IRGC-affiliated groups and

runaway

terrorist leaders in Iran, Iraq and

Leb

.

The main terrorist leaders include Aqeel Al Sari, Murtadha Al Sindi and Qassim Al Muamen. All are responsible for recruiting

Lions of Islam

in Bahrain, arranging firearms and explosives training for terrorists, establishing secret warehouses and hideouts, and supplying terrorist groups with funding, firearms and explosives to carry out attacks.

Terrorist training locations
The investigation also revealed that 48 of the 116 suspected

Lions of Islam

arrested had received training at IRGC facilities in Iran and their affiliated locations in Iraq and

Leb

.

The terrorist groups within the network were responsible for the following:

• Organizing warehouses to store weapons and explosives

• Monitoring potential locations for terrorist attacks

• Transporting and distributing cash and explosives

• Manufacturing explosives

• Executing terrorist attacks

The investigations also led to the discovery of a number of sites used to manufacture and store explosives intended to be used for terrorist attacks. The

scene of the crime

team classified the seized items, including:

• More than 757kg of urea nitrate

• Kalashnikovs, pistols, ammunition and detonators

• Magnetic bombs and grenades

• Anti-personnel explosives as well as devices which can pierce armoured vehicles

• Vehicles used for transporting explosives

• Four fragmentation bombs which can be launched through an RPG and used to destroy light armored vehicles. An examination by the forensic lab showed that three of the bombs matched the specifications of the PG7 manufactured by the Iranian ordnance factories

The General Directorate of Criminal Investigation and Forensic Science has referred the case to the Public Prosecutor.
Posted by: Fred || 03/04/2018 00:00 || Comments || Link || E-Mail|| [222 views] Top|| File under: Govt of Iran Proxies
Britain
Britain migrant colonist briefs

Soros Doubles Down on Anti-Brexit Cash, Promises Further £100,000 After Funding Revelation
12 February
[Breitbart] Globalist billionaire George Soros has decided to boost his support for campaigns against Brexit, which he calls a "tragic mistake", adding a further £100,000 contribution to pro-remain group Best For Britain after his funding made headlines in the mainstream press.

21 Arrested as UK Police Target Iraqi Migrant Smuggling Ring
6 February
[Breitbart] British police made 21 arrests Tuesday during a series of raids against a suspected people smuggling network that is accused of bringing hundreds of migrants across the English Channel. Officials say some 350 officers took part in

Tommy Robinson Suspended from Twitter for Stating Statistical Fact About Muslims in Grooming Gangs
1 March
The controversial activist Tommy Robinson has been suspended from Twitter for quoting research which found that nearly 90 per cent of convicted grooming gang members in the UK are Muslim.

'Unaccompanied Minor' Jailed for Raping Pregnant Woman at Knifepoint
27 February
An Afghan man has been jailed after raping a pregnant woman at knifepoint in her own bed, and for an attack on a sleeping victim as her baby lay beside her in a cot.

Free for All: Labour Party Unveils Bonfire of Immigration Laws
21 February
Pledging to "end family break-up through the immigration system", the Labour Party is announcing it will scrap a number of laws holding back mass migration.

Sturgeon: 'Scotland Needs Mass Immigration Because Scots Were Emigrants Once'
20 February
First Minister Nicola Sturgeon has argued that Scotland needs to open its borders because Scottish people in history have moved abroad.

Lily Allen: Grooming Gang Victims Would Have Been Raped 'By Somebody Else' if Muslim Abusers Were Absent
6 January
Pop singer Lily Allen has claimed Muslim grooming gang victims could have been "raped or abused by somebody else at some point" if the gangs were not active in Britain.

'Demographic Gerrymandering'? Pro-Migration Scottish Government Considers Giving Migrants the Vote
6 January
Scotland may become the first British nation to hand refugees and asylum seekers the vote, leading to concerns of election-rigging by pro-migration parties.
Posted by: trailing wife || 03/04/2018 00:00 || Comments || Link || E-Mail|| [244 views] Top|| File under: Moslem Colonists
Teacher found guilty of grooming children to launch terror attacks in London
[ARABNEWS] A British supporter of

ISIS

was found guilty on Friday of trying to recruit children he was teaching into an "army" of bandidos

bully boyz

to help carry out a wave of attacks across London.

Umar Haque, 25, showed the children beheading videos and other violent

Lion of Islam

propaganda, forced them to re-enact deadly attacks on the British capital and made them role-play attacking

coppers

.

"His plan was to create an army of children to assist with multiple terrorist attacks throughout London," said Dean Haydon, head of the Metropolitan Police's Counter Terrorism Command. "He tried and he did, we believe, radicalize vulnerable children from the ages of 11 to 14."

Despite having no qualifications and being employed as an administrator, police said Haque used the guise of teaching Islamic studies to groom 110 children into becoming bandidos

bully boyz

at the Lantern of Knowledge, a small private Islamic school, and at a madrassa connected to the Ripple Road Mosque in east London.

Of those children, 35 are now undergoing long-term safeguarding measures involving social services and other authorities. Six of the group gave evidence at Haque's trial, detailing how he taught them fighting was good and had given them training such as doing push-ups to build their strength.

His intention was to use them to attack London targets such as the Big Ben tower, soldiers from the Queen's Guards, a large shopping center, banks, and media stations, prosecutors said.

Believed to have been self-radicalized online, Haque was inspired by an attack in March last year when Khalid Masood plowed a rented car into pedestrians on London's Westminster Bridge, killing four, before stabbing a police officer to death on the grounds of Parliament.

He had discussed with Abuthaher Mamun ‐ a 19-year-old who also taught at the mosque ‐ carrying out a similar attack using guns and a hire car packed with explosives. He had made the children re-enact Masood's assault and told another co-defendant the public deserved to be annihilated.

"He tried to prepare the children for martyrdom by making them role-play terrorist attacks. Part of that role-playing was re-enacting attacking

coppers

," Haydon said.

He said the children had been "paralyzed by fear" into not telling their parents or teachers, with Haque saying he was part of

ISIS

and threatening that they would suffer the same fate as those in the

Lion of Islam

videos he showed them.

Haque was found guilty at London's Old Bailey Court of a number of offenses including preparing terrorist acts, having previously pleaded guilty to four charges.

Mamun, who police said was involved in fundraising and attack planning, and Muhammad Abid, 27, were also convicted of helping him. They will all be sentenced at a later date.

This article starring:
Abuthaher Mamun
Khalid Masood
Mamun
Muhammad Abid
Umar Haque
Posted by: Fred || 03/04/2018 00:00 || Comments || Link || E-Mail|| [367 views] Top|| File under: Islamic State
Europe
Europe migrant colonist briefs

Culture Shock: Italians Aghast as Immigrants Barbecue Dog at Welcome Center
16 February
Animal rights activists are up in arms over attempts to barbecue a dog at an immigrant welcome center in southern Italy, with migrants insisting the practice is normal where they come from.

Italian Criminologist Says Ruthless Nigerian Mafia Is 'Colonizing Italy'
15 February
The recent murder and dismemberment of a teenage Italian girl is clearly the work of the Nigerian mafia, says a leading Italian criminologist, which has recently reached Italy and is quickly expanding.

EU to Help Albania Manage Borders and Migrant Crisis
12 February
The European Union said Monday it has reached an agreement to assist Albania in border management and also deploy teams there to respond to potential flows of migrants.

Italian Police Arrest Two More Immigrants for Murder and Dismemberment of Teenage Girl
11 February
Italian police have arrested two more Nigerian immigrants in their investigation into the brutal murder of Pamela Mastropietro, the Roman 18-year-old whose dismembered remains were found inside two suitcases outside Macerata in central Italy earlier this month.

UN Warns of Sexual Violence in Greek Migrant Camps, Calls for Gender Segregation
9 February
The United Nations refugee agency is urging Greece's government to provide separate housing and washing facilities for women and children at island refugee camps, citing the risk of sexual violence.

'10,000 Homeless Migrants' in Italy as Election Nears
8 February
A humanitarian group says some 10,000 homeless migrants in Italy are living in makeshift settlements, occupying abandoned buildings or out in the open while their asylum bids are being processed.

'Hungary First': Orbán Vows to 'Fight Those Who Want to Change the Christian Identity of Europe'
8 February
Viktor Orbán has vowed to put "Hungary first" and fight those within the European Union who "want to change the Christian identity of Europe".

EU Court Rules Against Sexuality Test for Asylum-Seekers
25 January
The European Union's top court says that asylum-seekers in the bloc shouldn't be psychologically tested on their sexual orientation as part of the procedure to grant them protection.

EU Watchdog: Massive Increase in Number of Migrants Heading to Spain by Sea
20 January
Europe's border watchdog says the number of migrants and asylum-seekers coming across the western Mediterranean Sea to Europe this year is likely to increase, after 2017 closed with more than twice the traffic of the previous year.

'Secure EU Borders': Austria's Kurz and Merkel Clash Over Migrant Quotas
18 January
Angela Merkel and her Austrian counterpart Sebastian Kurz clashed over immigration in their first meeting Wednesday, with the seasoned German chancellor saying Vienna's resistance to sharing out refugees across the bloc was "wrong".

Hungary Seeks to Punish those Who Aid Illegal Migration
17 January
A new set of laws would tax and possibly sanction Hungarian groups assisting illegal migration which receive foreign funding, Hungary's government said Wednesday.

Pope Francis: Fears of Mass Migration Are 'Legitimate' and 'Fully Comprehensible'
14 January
In a nuanced address Sunday for the World Day of Migrants and Refugees, Pope Francis seemed to walk back earlier statements denouncing "xenophobia," acknowledging instead that fears associated with mass migration are logical and justifiable.

Danish Intelligence Warns of Al-Qaida Attack Risk in Europe
12 January
Danish intelligence officials say al-Qaida "still has ambitions to attack the West," adding that support for the extremist network may increase as the Islamic State group weakens. Finn Borch Andersen, head of Denmark's Security and Intelligence

Czech Presidential Election Underway: Anti-Mass Migration Zeman is Favourite
12 January
The Czechs are electing a new president with eight candidates hoping to unseat the current controversy-courting leader. The 73-year-old Milos Zeman who is seeking re-election is a favorite to win the election's first round vote on Friday

Italy's Center-Right Launches Full-Throttle Campaign: No Longer 'Slaves to Europe'
11 January
The leader of Italy's premier conservative party "The League" has launched a hard-hitting campaign for upcoming elections based on a platform of national sovereignty in the style of Donald Trump and Brexit.

Italian Museum Offers Exclusive Discounts for Arabic Speakers
11 January
Turin's Egyptian Museum has introduced an exclusive two-for-one ticket offer for Arabic speakers, igniting a political debate in a country divided by opposing views on Europe's migrant crisis.

Overton Window Shifts As Orban Throws Down the Gauntlet on Muslim Migration, EU Demands Demographic Decline
9 January
Europe may be turning the corner on mass migration — at least in the popular discourse around the subject

Pope Francis: Migrants Must 'Conform to the Rules of the Country' Hosting Them
9 January
Pope Francis returned to the topic of immigration Monday, insisting that migrants have an obligation to respect the laws of their host country as well as its cultural identity.

Italy Announces 'Rebound' of the Political Right, 'Collapse' of the Left
5 January
In the lead-up to national elections, research indicates that Italians have swung significantly to the right in the past five years, with those who self-identify as "liberals" or "progressives" falling by nearly 50 per cent.

Spain Brings 55 Sub-Saharan Migrants Across Mediterranean
3 January
Spain's maritime rescue service says it has rescued 55 migrants from a boat in which they were trying to cross the Mediterranean Sea. The service says a non-governmental organization warned authorities on Tuesday about the boat with

Populist Leader Says German Censorship Law Is 'Direct Attack on Freedom of Speech'
2 January
The deputy leader of the Alternative for Germany party (AfD) has slammed Germany's new censorship law, calling the measure a "direct attack" on free speech.

Former Minister: Italy Must Be Guided in Its 'Change of Population' Due to Immigration
3 March
Prior to Italian national elections, the country's first black cabinet minister told Swiss radio that due to massive immigration, Italy needs to be guided in "the change in the composition of the population" that is the fruit of immigration.

Left-Wing Italian Party Holds Voting Class For Muslims Where Only Their Party Is Shown On Ballots
3 March
The left-wing Italian Democratic Party (PD) held a voting class for Muslims this week in Milan with some highlighting the fact that the party had used ballots where the only choice was the Democratic Party.

93 Per Cent of Irish Locals Vote Against Plan to Dump 115 Migrants in Small Historic Town
3 March
More than nine in ten Lisdoonvarna residents have voted to reject plans to force an asylum centre on the Irish town, local media report.

Three Times The Mainstream Media Has Denied The Existence of No-Go Zones In Europe
3 March
For many years, the mainstream media has denied the existence of no-go zones across various European countries. This is despite heavily migrant populated neighbourhoods turning into areas of high crime and danger for police and public alike.

Swedish Public Broadcaster Journalist Harassed Called 'Whore', Told Not To Film In Stockholm No-Go Zone
3 March
Swedish broadcast journalist Anna-Klara Bankel was called a "damn whore" and told not to film in the notorious Stockholm no-go suburb of Rinkeby by locals whilst recording video footage for a documentary. Anna-Klara Bankel, who works for the Swedish public broadcaster SVT, was

Hysterical CNN Pushes 'Italy Returns to Fascism' Narrative, Fails to Declare Author Campaigned Against Article Subjects
2 March
U.S. broadcaster CNN published an article this week by historian Andrea Mammone claiming that the return of conservative former Prime Minister Silvio Berlusconi to Italian politics, along with the popularity of anti-mass migration parties, is heralding a return to fascism. According to

New Czech PM Stands Firm Against Migrant Quotas: No Way Will Brussels Dictate Who Lives Here
2 March
Andrej Babiš has said there is 'no way' the Czech Republic will agree to Brussels' demand that the nation accept a quota of migrants from the third world.

Migrant Attacks Italian Asylum Home Worker over Lack of Wi-Fi Internet
2 March
A Senegalese migrant attacked an asylum worker in the southern Italian commune of Cassino after the migrant complained that the home lacked wireless internet.

Voluntary Repatriation: 10,000 Migrants Joined German Subsidised Deportation Scheme in 2017
1 March
Since February of last year, the German Federal government has allowed failed asylum seekers to voluntarily return to their countries and receive cash incentives with 10,000 migrants taking part in the scheme. The programme, called Jump-Start Plus was introduced last year

'Migrant' Most Commonly Used Word in Italian Newspaper Headlines in 2017
1 March
An analysis of the most frequently used words in front-page headlines of Italian newspapers for 2017 reveals that Europe's migrant crisis is still front and center in citizens' minds as national elections approach.

Milan Mosque Urges Muslims to Vote for Italian Left-Wing Parties in Favour of 'Birthplace Citizenship'
1 March
The Mosque of Segrate located on the outskirts of Milan has called on Muslims to vote for the centre-left coalition and parties favourable to granting birthplace citizenship.

Italian Voters Set to Shake European Union to Its Core as Anti Mass Migration and Euroscepticism Dominate Election
1 March
Italians are set to elect a new government on Sunday with anti-mass migration and Eurosceptic parties dominating the polls in an election that could shake the European Union to its foundations.

German Medical Board Raises Alarm over Foreign Doctors After Mistakes Cost Patient Lives
28 February
Medical authorities in Germany have sounded the alarm over gaps in professional knowledge of doctors from outside of Europe, which they say threaten the quality of patient care.

'Unaccompanied Minor' Jailed for Raping Pregnant Woman at Knifepoint
27 February
An Afghan man has been jailed after raping a pregnant woman at knifepoint in her own bed, and for an attack on a sleeping victim as her baby lay beside her in a cot.
Posted by: trailing wife || 03/04/2018 00:00 || Comments || Link || E-Mail|| [258 views] Top|| File under: Moslem Colonists
India-Pakistan
Captain, soldier injured in blast
[DAWN] LANDI KOTAL: An army captain and a soldier were seriously injured in a roadside blast in Tirah valley of Khyber Agency

... the place to go if you've got an Indiana Jones hat and whip. Chock full of high adventure and treacherous Pathans. You should really train up to it, though...
on Friday, official sources said.

A vehicle of the security forces was on patrol duty when it hit an improvised explosives device planted on the roadside in the Paindee Cheena area near Zakhakhel bazaar.

The blast left Capt Maqbool and Naik Barat Khattak seriously injured.

Security personnel took the injured to a military hospital.

Meanwhile,
...back at the dirigible, Jack stuck the cigar in his mouth, stepped onto the gantry, and asked Got a light, Mac?

Von Schtinken stopped short, lowering the dagger and trying to control his features.

If you light that thing, Herr Armschtröng, he pointed out, his voice tense, we all die!...
a Khasadar who was injured in an attack on Khyber House in 2013 died from his injuries in the Bara on Thursday.

Family sources said that Sepoy Zarghoon Shah of Malakdin Khel tribe was on duty at the main gate of Khyber House in February 2013 when bandidos

murderous Moslems

affiliated with the banned Lashkar-e-Islam

...a group of Islamic bandidos infesting Khyber Agency. It's headed by a former bus driver....
group opened fire on him before storming the building where offices of the political administration were situated.


Posted by: Fred || 03/04/2018 00:00 || Comments || Link || E-Mail|| [241 views] Top|| File under: TTP
Iraq
Iraqi mobilization forces kill 6 Islamic State members in Kirkuk
Kirkuk (IraqiNews.com) Iraqi forces on Saturday killed five Islamic State
...formerly ISIS or ISIL, depending on your preference. Before that al-Qaeda in Iraq, as shaped by Abu Musab Zarqawi. They're very devout, committing every atrocity they can find in the Koran and inventing a few more. They fling Allah around with every other sentence, but to hear the pols talk they're not really Moslems....


holy warriors

in an area south of Kirkuk as forces struggle to clear the country from remnant cells since the declaration of victory over the

hard boy

group.

Popular Mobilization Forces aid through their media they, assisted by Federal Police troops, killed five members of IS and besieged two others during a raid on their hideout in Tuwairiya, Abbasi, northwest of Hawija, the group's former stronghold in the province.

Iraqi forces have recently intensified their presence in Kirkuk following an attack by Islamic State

holy warriors

which had seen PMF members ambushed and 27 of them killed.
Posted by: trailing wife || 03/04/2018 00:00 || Comments || Link || E-Mail|| [236 views] Top|| File under: Islamic State
Four people wounded in two bomb blasts in Baghdad
Baghdad (IraqiNews.com) Four people

were maimed

in two

kaboom

s that took place on Saturday in Baghdad, security sources said.

"A bomb, placed near stores in al-Taji district, went off leaving three persons

maimed

," a police source told AlSumaria News.

Speaking on condition of anonymity, the source added that "security troops cordoned off the blast scene, while ambulances transferred the

maimed

to nearest hospital for treatment."

Moreover, another security source told Baghdad Today website that an

kaboom

took place in al-Jihad district, southwest of Baghdad, leaving a civilian

maimed

.

A total of 91 Iraqi

non-combatants were killed

and 208 others

were maimed

in acts of terrorism, violence and armed conflict in February, according to the monthly report issued by the United Nations


...aka the Oyster Bay Chowder and Marching Society...


Assistance Mission for Iraq (UNAMI).

Baghdad was the worst affected Governorate, with 195 civilian casualties (49 killed, 146 injured). Anbar Governorate ranked second place, with 14 killed and 37 injured, and Diyala had 12 killed and 11 injured.
Posted by: trailing wife || 03/04/2018 00:00 || Comments || Link || E-Mail|| [230 views] Top|| File under:
Israel-Palestine-Jordan
Senior Salafist Jihadist in Gaza Turns Himself in to Hamas Forces
[Breitbart]

Hamas, a contraction of the Arabic words for "frothing at the mouth",

was handed a significant victory this week in its fight against the Salafist jihadists in the

Gazoo

Strip after one of their most senior members turned himself over to Hamas security forces.

Abu Baker al-Maqdesi, another senior jihadist in the

Gazoo

Strip affiliated with IS ideology, told Breitbart Jerusalem that Mahmoud Taleb, who has been wanted for two years for firing rockets at Israel and trying to perpetrate an attack against Hamas, turned himself in.

According to al-Maqdesi, Taleb decided to turn himself in following mediation between tribal elements and Hamas' leader in the

Gazoo

Strip, Yahya Sinwar.

As part of the mediation, Hamas was said to have promised not to leave Taleb in prison for a long period of time in exchange for his commitment to avoid participation in any so-called armed activity.

Al-Maqdesi said that Hamas is expected to demand that Taleb sign a written commitment not to carry out any attacks against Hamas personnel, the security interests of Egypt or Egyptian soldiers. "But the more problematic clause is Hamas' demand ‐ as we understand from the sources that mediated on the issue ‐ that Taleb not fire rockets at Israel and abide by the ceasefire agreement between Hamas and the Jews," Maqdesi stated. The jihadist was apparently referring to Israel as "the Jews."

Taleb is the second senior jihadist to turn himself in to Hamas in recent weeks. In January, Talaat Abu Jazar, another senior jihadist, did the same under similar circumstances. Abu Jazar was released after a week in prison and acceptance of all Hamas' demands not to participate in any armed activity of any kind in the

Gazoo

Strip.

According to al-Maqdesi, not all the jihadist factions are pleased with these agreements. Some claim that Hamas promised to reconsider the sentences handed down by military courts against jihadist operatives who have been nabbed
Don't shoot, coppers! I'm comin' out!
in recent months.

Over the past year, Hamas has begun trying jihadists in military courts due to an intensification of the fight against Islamic State
...formerly ISIS or ISIL, depending on your preference. Before that al-Qaeda in Iraq, as shaped by Abu Musab Zarqawi. They're very devout, committing every atrocity they can find in the Koran and inventing a few more. They fling Allah around with every other sentence, but to hear the pols talk they're not really Moslems....
supporters.
Posted by: trailing wife || 03/04/2018 00:00 || Comments || Link || E-Mail|| [217 views] Top|| File under: Hamas
Israel Briefs: 1,000 in violent Paleo Friday protests, 6 arrested, 3 shot, bomb neutralized
The West Bank closure for the Purim holiday goes through today. No doubt life will get more interesting again thereafter.

Report: IDF shoots dead Palestinian farmer near Gaza border

[Ynet] A 59-year-old Palestinian farmer travelling near the Gaza security barrier was shot dead Saturday by an IDF force defending the Israel–Gaza border near Khan Yunis at the southern part of the Strip, Gaza Health Ministry said in a statement.

Officials in the strip say the farmer, Muhammad Abu Jamea, was critically wounded and succumbed to his wounds shortly after.

According to the IDF, a Palestinian suspect approached the southern Gaza perimeter fence and fled after an IDF force "fired warning shots." The IDF added they were "checking the Palestinians' claim that the man was hit."

IDF officer lightly wounded during Hebron clashes

[Ynet] An IDF officer was lightly wounded when a stone hit his upper body during clashes in Hebron. He was taken for medical attention at a Jerusalem hospital.

Some 600 Palestinians are demonstrating in several places in the West Bank while throwing stones and burning tires.

Some 400 Palestinians are demonstrating near the Gaza border and throwing Molotov cocktails and rocks at the border fence.

The IDF said two of the riots' main instigators near the strip's border were hit by soldiers' fire.

Security forces arrest 5 suspected of terrorism in West Bank Thursday

[Ynet] IDF, Shin Bet and police forces arrested five Palestinians overnight suspected of involvement in terrorism and violent clashes in the West Bank. They have been transferred to security forces for interrogation.

IDF neutralizes explosive device placed on Gaza border fence Thursday

[Ynet] IDF forces have neutralized an explosive device disguised as a Palestinian flag placed near the border fence in the southern Gaza Strip. The IDF Spokesperson's Unit said the device was placed there two and a half weeks ago during Palestinian demonstrations, along with a similar charge placed in the region that detonated a week and a half ago, wounding four soldiers.

Young Bethlehem resident arrested carrying knife at crossing Thursday

[Ynet] An 18-year-old Bethlehem resident was arrested at Rachel Crossing after a search of her possessions turned up a knife. She was taken in for interrogation by the Border Police.
Posted by: trailing wife || 03/04/2018 00:00 || Comments || Link || E-Mail|| [360 views] Top|| File under:
Syria-Lebanon-Iran
Rantburg Exclusive: SDF Battefield Combat Report 3/3/2018 - Gerndains Taking a Beating
SDF Statement: Despite the UN Security Council Resolution 2401, which obligates all parties to stop hostilities, the Turkish state continues to violate international resolutions and targets our people in Afrin with various types of weapons and air raids, which expose our people to a systematic annihilation. Therefore, our forces are confined to self-defense in case of any attacks in Afrin.

1‐ Afrin/city center: the Turkish invasion army and its affiliated terrorist factions (ISIS-AL-NUSRA) continue their brutal practices against the civilians, where Maydanki village was exposed to indiscriminate artillery shelling yesterday, which led to civilian casualties including women and children. The artillery shelling is still ongoing on the villages and populated areas.

2‐ Raju: The Turkish invasion army and its allied terrorist factions (ISIS/Al-Nusra) tried to make advances towards in this axis, where our fighters were able to destroy a Turkish military vehicle in Gewandeh village last night and killed everybody inside.

Spontaneously, our fighters destroyed another vehicle for the enemy which was trying to progress towards Ali Beska village, and killed everybody inside the vehicle. Also the Turkish occupation army tried to make advances towards Maseka village, however, our forces repelled their attacks, accordingly, heavy clashes broke out until writing this report.

Yesterday, The Turkish jets conducted several airstrikes on Balilka village, coincided with the outbreak of heavy clashes between our forces and the Turkish invasion army which is using its police private forces (JOH-POH), where the Turkish media have provoked a campaign calling for this forces, but the Turks were disappointed because these forces were trapped in SDF's ambush and suffered heavy losses, forcing the Turkish army to bring the hovercrafts to move the wounded and evacuate the others from the battlefield. Our forces targeted one of this hovercrafts which fall in the Turkish land. During yesterday's battles in Balilka village between our forces and the Turkish special forces, dozens of these private forces were killed and wounded, where the Turkish media admitted part of the losses while trying to hide the real number. The Turkish artillery shelling still continue against the populated areas.

3‐ Sharra: for the third day in a row, the Turkish occupation army and its Jihadist factions have been shelling indiscriminately Omera village in order to make advances in the village, however, our forces are repelling these attacks. Our forces destroyed a Turkish military vehicle yesterday and killed all of the soldiers inside.

The Turkish jets raided on a point for the national units of the Syrian army causing martyrs and wounded.

4‐ Jinderes: the invaders tried to advance towards Bafloun village. Our forces engaged with the invaders until yesterday's midnight. The preliminary reports refer to the death of 26 terrorists including Turkish soldiers, while the invaders re-attacked the village this morning, which accordingly our forces repelled them , causing many casualties within the ranks of the invaders.

Helmeka village also was a target for the Turkish raids and artillery shelling.

5‐ Shiyeh/Shaik Hadid: this axis was a target for the Turkish artillery, which caused damages for civilian properties. The shelling is still ongoing until writing this report.

6- Mabatah: all of the villages in this axis were targets for the Turkish indiscriminate shelling since yesterday until writing this report, where our forces observed movements for the Turkish soldiers in Demliya village and engaged with them, and pushing them back. The Turkish invasion army and its terrorist factions re-attacked Demliya and Ba'dina villages in this morning, accordingly, our forces repelled the attacks, where heavy clashes still ongoing until writing this report.

Kakhrah village was a target for the Turkish indiscriminate shelling yesterday causing civilian casualties.

SDF MEDIA CENTER
2 March 2018

Two adjustments were made by Turkey after a month of failed efforts. They assigned another battle unit of armor that had rapid fire weapons that could destroy enemy fortifications versus the standard tank. As per the video below, one of those armored assault vehicles were easily eliminated by YPG ATGMs. And per the above report, the other change was to send in special forces, who are now taking loses.


Syrian regime troops are also taking casualties so this puts Russia in a difficult position in Syra as they do business with both Syria and Turkey. Turkey attacked a Syrian military facility near Manbij which is outside of the Afrin Canton conflict and a direct challenge to Pencil Neck.
Posted by: Ulaigum Ebbineng7056 || 03/04/2018 00:00 || Comments || Link || E-Mail|| [653 views] Top|| File under: Sublime Porte
Turks seize Afrin stronghold, kill scores of Syrian troops

Turkey-led forces seize major Kurdish stronghold in west Afrin, prepare to storm another

[ALMASDARNEWS] On Saturday morning, the Ottoman Turkish Army and Syrian proxy militias under its command kicked-off their assault to capture the stronghold town of Raju in Syria's Afrin region from Kurdish forces.

Backed up by airpower and artillery, The Sick Man of Europe Turkey


...just another cheapjack Moslem dictatorship, brought to you by the Moslem Brüderbund....


-led forces ‐ already stationed at the gates of Raju for several days now ‐ quickly breached the town's defenses and seized it within an hour.

It has become apparent that Kurdish paramilitary fighters did not even attempt to mount a defense of Raju, effectively abandoning it to the Ottoman Turkish Army and its allies.

Now reports are emerging that pro-Ankara forces are preparing to storm another Kurdish stronghold south of Raju ‐ the town of Jandaris.

Here Ottoman Turkish forces have begun to outflank the town from the southern direction, so far capturing the nearby settlements of Ramadiye and Hamilek.

Overall it has become apparent that Ankara will continue its Olive Branch operation further into the depth of Syria's Afrin region (particularly from the western direction) to further isolate Kurdish forces from the Ottoman Turkish border.

Scores of Syrian troops killed by Turkish airstrikes on ex-Russian base in Afrin

[ALMASDARNEWS] Over a dozen Syrian government troops of the National Defence Forces (Syrian national militia) have been killed after a series of Arclight airstrike
s by Ottoman Turkish warplanes on their positions in the country's Afrin region.

The Syrian forces unit which came under attack was stationed at an ex-Russian military camp (originally serving as a deescalation point) in the town of Kafr Jannah, only very recently having been assigned to the site. Ottoman Turkish airpower deliberately targeted the base.

Reports state that at least fifteen Syrian troops were killed in the airstrikes; some pro-Ottoman Turkish sources claim that the

corpse count

for government forces is as high as 30.

At the present time it is unclear whether or not the Ottoman Turkish military was aware of the presence of Syrian government troops at the base in Kafr Jannah.
Posted by: Fred || 03/04/2018 00:00 || Comments || Link || E-Mail|| [267 views] Top|| File under: Sublime Porte
US forces create 'terrorist reserve' in Syria's Al-Tanf
[ALMASDARNEWS] United States special forces operatives based in Syria's al-Tanf region near the Iraqi border have willingly created a 'reserve for terrorists' according to Russian Deputy Minister of Defence Alexander Fomin.

The Russian official did not clarify whether this terrorist reserve in al-Tanf was a safe haven specifically for Islamic State
...formerly ISIS or ISIL, depending on your preference. Before that al-Qaeda in Iraq, as shaped by Abu Musab Zarqawi. They're very devout, committing every atrocity they can find in the Koran and inventing a few more. They fling Allah around with every other sentence, but to hear the pols talk they're not really Moslems....


snuffies

(who Russia has already accused the US of harboring in the area before) or anti-Assad fighters more generally speaking.

Russian diplomatic and military authorities have become increasingly less discriminate in determining which Syrian-based

Lion of Islam

groups are terrorists, particularly in regards to US-backed paramilitary factions.

Despite repeated promises to fully withdraw from their garrison at al-Tanf, US special forces remain embedded throughout a 55 kilometer by 55 kilometer area throughout the region with recent reports suggesting that an additional six hundred American operatives are to be moved there.

Syrian pro-government forces who attempt to enter the US security perimeter near al-Tanf are subject to Arclight airstrikes by coalition warplanes.


Posted by: Fred || 03/04/2018 00:00 || Comments || Link || E-Mail|| [238 views] Top|| File under: Govt of Syria
Militant underground base goes 'kaboom!' after Russian airstrike
[ALMASDARNEWS] On Saturday, Russian warplanes targeted the rebel stronghold of Kafr Zita in northern Hama province with multiple Arclight airstrike
s. A range of munitions ranging from thermobaric (fuel-air) to bunker busting bombs were used in the bombardment.

As usual, the Russian airstrikes were in retaliation for the shelling of nearby government-controlled towns by rebel forces with rocket artillery.

According to reports, at least one guided bunker buster bomb hit its mark, striking an underground rebel base (most likely an ammo storage) and sending super-heated debris billowing out into the sky above.

Furthermore, Russian airstrikes also managed to destroy the offending

holy warrior

Grad rocket launcher after it was located.

Much like the nearby rebel stronghold of al-Latamenah, Kafr Zita is fortress town that posses both a dense network of above-ground defenses and an intricate underground tunnel system within which barracks, vehicle depots, command centers and ammo storage sites are based.


Posted by: Fred || 03/04/2018 00:00 || Comments || Link || E-Mail|| [297 views] Top|| File under: Govt of Syria
Nusra recaptures 50 towns in Idlib and Aleppo from rival Islamist militia
[ALMASDARNEWS] Forces of the al-Qaeda affiliate group Ha'yat Tahrir al-Sham

(better known by its former name as Jabhat al-Nusra


...formally Jabhat an-Nusrah li-Ahli al-Sham (Support Front for the People of the Levant), also known as al-Qaeda in the Levant. They aim to establish a pan-Arab caliphate. Not the same one as the Islamic State, though .. ...


) have recaptured over fifty towns and villages across northwest Syria from rival Islamist militia Jabhat Tahrir Souriya following a swift counter-offensive launched about two days ago.

The sudden revival of Ha'yat Tahrir al-Sham's strength comes less than a week after the

holy warrior

faction appeared to be on the ropes, having lost over half of its territorial holdings throughout Idlib and Aleppo provinces.

Despite the success of Ha'yat Tahrir al-Sham's counter-blow, the jihadist faction is still yet to retake the strategic town of Dart Izza' ‐ two storming attempts to achieve this have failed so far.

Overall, the battles between Ha'yat Tahrir al-Sham and Jabhat Tahrir Souriya across the countryside of Aleppo and Idlib province have been highly-mobile.

According to al-Masdar News journalist Ibrahim Joudeh both sides are engaged in a cat and mouse game of striking each others' weak points yet do not commit to pursuit assaults due to a lack of manpower which denies them the ability to properly defend their holdings and properly attack new areas at the same.


Posted by: Fred || 03/04/2018 00:00 || Comments || Link || E-Mail|| [212 views] Top|| File under: al-Nusra
E. Ghouta/Damascus Adventures: Syrian Army seizes strongholds, civilians form armed groups

Syrian Army seizes 3 rebel strongholds across east Damascus

[ALMASDARNEWS] Vanguard forces of the Syrian Army scored a major advance inside rebel-controlled areas of Damascus' East Ghouta region, seizing the

turban

stronghold towns of Uataya, An-Nashabiyah and Hazrama.

The victory was achieved after an entire day of heavy

festivities

between the Syrian Army and rebel forces of the Jaish al-Islam


...Liwa al-Islam (Brigade of Islam) was established by Zahran Alloush, the son of Saudi-based religious scholar Abdullah Mohammed Alloush, after Syrian authorities released him from prison in mid-2011 where he had been serving time for his Salafist activism. The group claimed responsibility for carrying out the July 2012 Damascus bombing that killed Defense Minister Dawoud Rajiha, Deputy Defense Minister Asef Shawkat, and Assistant Vice President Hassan Turkmani. It was a driving force behind actions in the Damascus region. It cooperated and conducted joint operations with al-Nusra. In Sptember 2013 Saudi Arabia engineered Liwa al-Islam's merger with fifty other more or less Salafist groups as a counterweight to al-Nusra, which the Learned Elders of Islam considered was growing too powereful...


faction near to and inside Uataya.

In the end, superior firepower in the form of tanks, artillery and Arclight airstrike
s would propel Syrian troops to overrun all

turban

defense lines and strong-points within the town.

By this advance, the Syrian Army virtually isolated the towns of An-Nashabiyah and Hazrama from all other

turban

-held areas within East Ghouta and de facto split to the

Lion of Islam

pocket into two.

However,


a person who gets all wrapped up in himself makes a mighty small package...


when the Syrian Army entered An-Nashabiyah and Hazrama, it found the towns to be completely bereft of

Lion of Islam

fighters who had fled both settlements in the final hours of the Uataya battle to avoid being encircled.

Thus in a day of campaigning, the Syrian Army has managed to wrest control of three large towns in East Ghouta which for years prior represented unbreachable

turban

strongholds.

Civilians in east Damascus form armed groups to combat militant factions

[ALMASDARNEWS] Civilians in

Death Eater

-controlled areas of Damascus' East Ghouta region are beginning to form

gang

s to combat

murderous Moslem

factions and escape towards government-held areas according to reports by Russian military sources.

Reports state that what started off as protests against

murderous Moslem

groups in East Ghouta by disillusioned 'civic activists' is now slowly turning into a grass-roots counter-insurgency movement.

Russian sources note that

festivities

between East Ghouta residents and

bully boyz

on Wednesday left four civilians and 3 'terrorists' dead.

Although such actions are clearly in favor of the Syrian government, there exists no evidence that the newly formed bands of anti-militant civilian fighters are coordinating with government forces.
Posted by: Fred || 03/04/2018 00:00 || Comments || Link || E-Mail|| [296 views] Top|| File under: Govt of Syria
Who's in the News
31
[untagged]
5
Sublime Porte
3
al-Shabaab (AQ)
3
Govt of Syria
3
Moslem Colonists
2
Hamas
2
TTP
2
Islamic State
1
Govt of Iran Proxies
1
Commies
1
Pirates
1
Govt of Iran
1
Arab Spring
1
Govt of Saudi Arabia
1
Houthis
1
al-Nusra
1
Govt of Iraq
1
Taliban
1
Palestinian Authority
Bookmark
E-Mail Me
The Classics
The O Club
Rantburg Store
The Bloids
The Never-ending Story
Thugburg
RSS Links
Gulf War I
The Way We Were
Bio
Merry-Go-Blog
Hair Through the Ages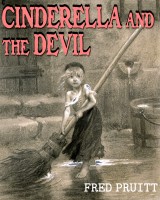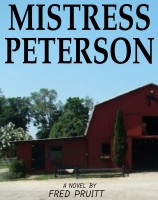 On Sale now!


A multi-volume chronology and reference guide set detailing three years of the Mexican Drug War between 2010 and 2012.

Rantburg.com and borderlandbeat.com correspondent and author Chris Covert presents his first non-fiction work detailing the drug and gang related violence in Mexico.

Chris gives us Mexican press dispatches of drug and gang war violence over three years, presented in a multi volume set intended to chronicle the death, violence and mayhem which has dominated Mexico for six years.
Click here for more information


Meet the Mods
In no particular order...


Steve White
Seafarious
Pappy
lotp
Scooter McGruder
john frum
tu3031
badanov
sherry
ryuge
GolfBravoUSMC
Bright Pebbles
trailing wife
Gloria
Fred
Besoeker
Glenmore
Frank G
3dc
Skidmark
Alaska Paul




Two weeks of WOT

Sun 2018-03-04
Teacher found guilty of grooming children to launch terror attacks in London
Sat 2018-03-03
Mosul Clearances Continue: 30 turbans tied up or permanently unwound, ISIS chemicals concern, Saddam Hussein mass grave found
Fri 2018-03-02
Attack underway in Burkina Faso's capital, police say
Thu 2018-03-01
Nigerian-Cameroonian Troops Eliminate 35 Boko Haram fighters, Recover Large Weapons
Wed 2018-02-28
US designates 'Daesh-Egypt', other ISIS affiliates as terrorist groups
Tue 2018-02-27
Drone strike kill 3 militants, injures 3 more in Laghman province
Mon 2018-02-26
Police arrest widow of Jemaah Islamiyah leader Marwan
Sun 2018-02-25
UN Security Council unanimously votes in favor of Syria ceasefire resolution
Sat 2018-02-24
US says Jerusalem embassy to open in May, Palestinians furious
Fri 2018-02-23
Deputy of Islamic State's Baghdadi killed in Iraqi airstrike: Intelligence source
Thu 2018-02-22
Mali Blast Kills Two French Soldiers
Wed 2018-02-21
SWAT force arrests senior IS, Al-Qaeda commander in central Ramadi
Tue 2018-02-20
9 abducted civilians found dead in Afghanistan
Mon 2018-02-19
Syrian Army deploys entire artillery division of howitzers, field guns, mortars and Grad rocket launchers for east Damascus battle
Sun 2018-02-18
Drone strike kills 2 al-Qaeda suspects in Yemen


Better than the average link...



Rantburg was assembled from recycled algorithms in the United States of America. No trees were destroyed in the production of this weblog. We did hurt some, though. Sorry.
18.205.176.100