Afghanistan
Taliban Claim Suicide Attack on U.S. Base over Koran Burning
[An Nahar] Taliban Islamic fascisti

grabbed credit

for a

suicide kaboom

that killed at least two civilians at a U.S. military base near the Afghan capital Kabul Monday, saying it was

Dire Revenge™

for the burning of Korans there.

"A suicide attacker came out of a truck and blew up his vest outside Bagram airfield (at a gate used by supply vehicles)," provincial governor Abdul Basir Salangi told Agence

La Belle France

Presse.

"As a result, two people are killed and four

maimed

, all were civilians." A

front man

for the U.S.-led International Security assistance Force (ISAF) confirmed that no soldiers had been killed, adding that reports put the

corpse count

at between two and five civilians.

"They didn't breach the base. We have blocked off the area with

Afghan cops

," he said.

Taliban

front man

Zabihullah Mujahid said in an SMS message to AFP: "Around 5:00 pm (1230 GMT), one of our fighters attacked the third gate of the Bagram airfield in

Dire Revenge™

for the Koran burning

...One of the basic tenets of Islam is that once a Koran has been printed it is expected to last for all time, no matter how old, ratty, and smelly other, lesser holy books may become. Should it actually become necessary to put a Koran out of its misery there is a ritual that includes extensive charivari, featuring long drawn-wailing and head bonking, ritual wife beating, and the sacrifice of dozens of women's noses and pubic lips. When the actual disposal has been completed there is a prescribed period of celebratory gun sex with the expectation of a minimum of two hundred casualties. Should actual infidels dispose of a Koran, Islamic custom calls for three weeks of rioting and a minimum of three dozen dead, which is a holdover from the days of Moloch worship...
.

"As a result, a number of Americans were killed and

maimed

in the attack."

The incident in which Korans were sent to an incinerator pit at the Bagram base two weeks ago ignited days of violent anti-U.S. protests in which some 40 people died, including six U.S. soldiers killed by their Afghan colleagues.

While U.S. President Barack Obama
I don't sit around just talking to experts because this is a college seminar, we talk to these folks because they potentially have the best answers, so I know whose ass to kick...
has apologized for the incident and street protests have died down, relations between foreign forces and their Afghan allies have hit an all-time low.

Posted by: Fred || 03/06/2012 00:00 || Comments || Link || E-Mail|| [271 views] Top|| File under: Taliban
Africa North
Militants attack Egypt gas pipeline for umpteenth 12th time
EL-ARISH, Egypt: Egyptian security officials say militants have again blown up a gas pipeline in Egypt's Sinai Peninsula that transports fuel to neighboring Israel. The attack on the pipeline is the 12th since the popular uprising that ousted longtime Egyptian leader Hosni Mubarak last year.


Another source sez 13, but who's counting?


Police officials said gunmen attacked the pipeline in the north Sinai city of el-Arish on Monday. There were no details on the extent of damage. Previous explosions have shut down gas flow for days or weeks.

Previous bombings of the pipeline have been blamed on Islamist militants who have stepped up activity in the Sinai, taking advantage of a security vacuum caused by a thin police presence in the post-Mubarak era.
Posted by: Steve White || 03/06/2012 00:00 || Comments || Link || E-Mail|| [293 views] Top|| File under:
Africa Subsaharan
Nigerian Army Says Killed 3 Islamists Trying to Burn School
[An Nahar] Troops in Nigeria's northern city of Maiduguri on Monday

rubbed out

three suspected members of the Islamist Boko Haram
... not to be confused with Procol Harum, Harum Scarum, possibly to be confused with Helter Skelter. Currently wearing a false nose and moustache and answering to Jama'atu Ahlus-Sunnah Lidda'Awati Wal Jihad, or Big Louie...
sect as they allegedly tried to burn down a school, the army said.

"Around 3:00 am (0200 GMT) today, men of the JTF interrupted five suspected members of Boko Haram trying to burn down a school in the heart of Maiduguri metropolis," Lieutenant Colonel Hassam Mohammed told Agence

La Belle France

Presse by telephone.

"Three of the suspects were

rubbed out

while two others were shot and injured. They are now in our custody," said the Joint Task Force (JTF)

front man

.

A number of homemade explosives which they allegedly intended to use in burning the primary school in the Lamisula district of the city were recovered, he said.

In less than two weeks, at least a dozen public and private schools in restive Maiduguri city, hotbed of Boko Haram, have been burnt by members of the sect.

The Islamist Boko Haram, whose name translates to "Western education is sin", had said it was behind some previous attacks, saying the act was in response to "raids" by soldiers on an Islamic seminary in the city.

A purported

front man

of the group, Abul Qaqa, on February 26 after the bombing of a church in the central Nigerian city of Jos, said the school attacks were over the "indiscriminate arrests of students of Koranic schools by security agents".

Sect leader Abubakar Shekau had issued a threat in January in an audio message in which his group

grabbed credit

for a January 20 attack in the northern city of Kano that killed 185 people.

The sect, blamed for a wave of attacks mainly in northern Nigeria, had over the past two-and-half years targeted mostly the police and other symbols of authority in Africa's most populous nation.

It has lately added churches on its list of targets.

Although its specific aims remain largely unclear, violence by the sect since mid-2009 has claimed more than 1,000 lives, including more than 300 this year alone, according to Agence

La Belle France

Presse and rights groups.

Last month, Nigeria's military chief said the sect has ties to al-Qaeda, the first time a top security official has publicly drawn such links.

"We have been able to link the activities of the Boko Haram sect to the support and training the sect received from AQIM (Al-Qaeda in the Islamic Maghreb)," Air Chief Marshal Oluseyi Petinrin said, without giving further details.

Posted by: Fred || 03/06/2012 00:00 || Comments || Link || E-Mail|| [640 views] Top|| File under: Boko Haram
Arabia
Al-Qaeda militants parade captured Yemen troops
SANAA: Sneaking across the desert behind army lines, Al-Qaeda militants launched a surprise attack against military bases in south Yemen, killing 107 soldiers and capturing heavy weapons they later used to kill more troops, officials said on Monday.

Military officials said the militants' surprise attack outside Abyan's provincial capital Zinjibar also led to the capture of 55 soldiers. The captives were paraded on the streets of Jaar, a nearby town that, like Zinjibar, has been under Al-Qaeda's control for about a year.

At least 32 of the militants were killed in Sunday's fighting in Abyan province, and scores were wounded on both sides, officials said. Medical officials in the area confirmed the death toll figures. They said the poor services in local hospitals accounted for the death of many soldiers who suffered serious wounds but could have survived had they been given better medical care.

The death toll among the troops is believed to be the highest on record in battles fought by the army against Al-Qaeda militants, who have been emboldened by the political turmoil roiling the impoverished Arab nation for more than a year.

The militants' attack appeared to be Al-Qaeda's response to a pledge by Yemen's newly inaugurated President Abed Rabbo Mansour Hadi to fight the Yemeni branch of the terror network, believed to be the world's most active.

Hadi repeated that pledge on Monday during talks with a visiting British diplomat.

"The confrontation will continue until we are rid of the last terrorist, whether in Abyan or elsewhere," local Yemeni media quoted him as saying.

The military officials said the militants' surprise attack outside Abyan's provincial capital Zinjibar also led to the capture of 55 soldiers. The captives were paraded on the streets of Jaar, a nearby town that, like Zinjibar, has been under Al-Qaeda's control for about a year.

The battle in Abyan province shows how militants have taken advantage of the turmoil created by the yearlong uprising against then-President Ali Abdullah Saleh. The scale of Sunday's attack also points to the combat readiness of the militants as they launch more attacks in a region that the United States considers a key battleground in the war on Al-Qaeda.

Militants seized control of Zinjibar in May and Jaar the month before as Yemen security officials were focused on putting down a popular uprising against Saleh's regime.

The Al-Qaeda attack led to demonstrations on Monday by thousands of university students in the coastal city of Aden, Yemen's second largest after Sanaa. The demonstrators demanded that Maj. Gen. Mahdi Maqoula, commander of an armored battalion deployed outside Zinjibar, be put on trial for suspicion of collaboration with Al-Qaeda.

The military officials said the militants were able to seize armored vehicles, artillery pieces, assault rifles and rockets from the stores of an army base they attacked. Some of the heavy weapons were later used against the troops, causing most of the casualties. The weapons were captured from Maqoula's 31st armored battalion, according to the military officials.

A Defense Ministry statement on Sunday said the fighting began when militants detonated "booby trapped vehicles" at an army base in the region of Koud near Zinjibar. The wording of the statement suggested that the base had been occupied by the militants before army forces regrouped and took it back. The fighting lasted the whole day.


Posted by: Steve White || 03/06/2012 00:00 || Comments || Link || E-Mail|| [279 views] Top|| File under:
Caribbean-Latin America
10 hurt in Nuevo Laredo Walmart grenade attack Sunday

For a map click here For a map of Tamaulipas click here

A total of ten unidentified individuals were wounded in a grenade attack at a Walmart store in Nuevo Laredo, Tamaulipas Sunday night, according to Mexican news accounts.

Reports say firefights erupted between local drug gangs -- probably Los Zetas and Gulf Cartel shooters -- in the city Sunday. Nuevo Laredo is considered to be a Los Zetas controlled river crossing into the US.

The attack took place just outside the store at around 2200 hrs on Avenida Reforma. Several more individuals who were hurt in the attack went to get medical help on their own.

The Secretaria de Defensa Nacional (SEDENA), the controlling agency for the Mexican Army also told Mexican press that additional troops from Nuevo Leon would be redeployed to the city in the wake of the new attack.

In a related development, military authorities say that a top Los Zetas operative in Nuevo Laredo was killed in last Thursday's encounter between a Mexican Army detachment on patrol and an armed group travelling en convoy.

Gerardo Guerra Valdez AKA El Guerra was killed in the same gun battle that claimed the lives of 13 Los Zetas operatives.
To read the Rantburg.com report on the March 1st firefight that killed 13 drug cartel operatives, cick here
Posted by: badanov || 03/06/2012 00:00 || Comments || Link || E-Mail|| [294 views] Top|| File under:
March 5th Mayhem in Monterrey: 9 die

For a map, click here. For a map of Nuevo Leon state, click here. For a map of Monterrey city, click here

Nine individuals were killed and three others wounded in or around Monterrey, Nuevo Leon Saturday and Sunday, five of them at the hands of the Mexican Army.


A Mexican Army unit came under small arms fire at a location on the Monterrey, Neuvo Leon to Monclova, Coahuila highway from an undisclosed number of armed suspects. The shooting took place last Sunday at about 1730 hrs at El Rancho San Gabriel,near the village of San Bartolo which is at Kilometer 116 of the highway. Army return fire killed three armed suspects. One soldier was reportedly wounded in the exchange of gunfire. In the aftermath, soldiers seized four vehicles, weapons and ammunition.


Two unidentified armed suspects were killed and three more were detained Saturday in a firefight between a detachment of the Mexican Army and armed suspects. The shootout took place in the village of San Rafael in Galeana municipality in Nuevo Leon state, where the army unit came under small arms fire by the suspect group.


Two unidentified men were wounded and a third critically wounded in a shooting in Monterrey city Sunday. The shooting took place near the intersection of calles Sidra and Ortiguilla in La Esperanza colony where armed suspects broke into a residence at shot the three men.


A man in his 20s was shot to death in Monterrey Monday afternoon. José Luis Lara Resendiz, 22, was shot to death a short distance from his mother's home in Venustiano Carranza colony near the intersection of calles Francisco Mungia and Emiliano Zapata. Shortly after leaving the residence armed suspects travelling aboard a sedan pursued the victim a short distance before hitting him with gunfire at about 1420 hrs.


A man was shot to death Sunday night in northern Monterrey. Eduardo Rodríguez Armejo, 23, was shot near the intersection of calles Hoz and Brida in Fomerrey 113 colony after a shouting match with armed suspects who were travelling aboard a sedan. Reports say an AR-15 was used in the shooting, and that a second unidentified individual also exchanged words with armed suspects before the shooting.


An unidentified youth was shot to death near a children's party in Monterrey Monday. The victim had been accosted on the street by armed suspects in Unidad Pedreras colony near the Topo Chico hills.


An unidentified youth in his teens was shot to death in Monterrey Sunday night. The victim was walking with his mother and a toddler when armed suspects travelling aboard a sedan near the intersection of calles Toronja and Melocotones in Fomerrey 121 colony, shot him to death.
Posted by: badanov || 03/06/2012 00:00 || Comments || Link || E-Mail|| [301 views] Top|| File under:
China-Japan-Koreas
N. Korea in Uproar Over 'Insult' to Leaders
North Korea is in a tizzy about a South Korean army unit in Incheon that reportedly scrawled threatening slogans on portraits of new North Korean leader Suet Face Kim Jong-un and his father Kim Jong-il.


Best not tell them about the Burg then...

The North Korean Foreign Ministry in a statement on Sunday said, "The group of traitors led by Lee Myung-bak [the customary term for the South Korean government] is in a last-ditch fight to prolong its life amid signs of progress in dialogue between the U.S. and" the North.

North Korean Central TV on Saturday aired footage of soldiers shooting at banners with slogans, "Let's beat up traitor Lee Myung-bak and South Korean military jingoists!" Some 150,000 people gathered in the Kim Il-sung Square on Sunday to protest against the South, the largest crowed since the funeral of late leader Kim Jong-il.

The Supreme Command of the North Korean People's Army in a statement on Friday threatened "a sacred war to bury the traitors in this land." And the official KCNA news agency urged 1.7 million young students nationwide to join or return to the military from Friday to Saturday.
Posted by: Steve White || 03/06/2012 00:00 || Comments || Link || E-Mail|| [677 views] Top|| File under:
The Grand Turk
Percussion bomb blast near Turkish PM building
[Dawn] A percussion bomb went kaboom! near the Turkish prime ministry building in the capital Ankara on Monday, about an hour before a cabinet meeting was due to be held there, and one person was slightly injured, state TV said.

Police were searching the area where the

kaboom

took place, in a car park for both the prime ministry and the Appeals Court.

Percussion bombs make a loud noise, but cause little if any damage.

The blast follows a remote-controlled

kaboom

in Istanbul on Thursday last week which

maimed

15

coppers

and one civilian.

Kurdish separatists, Islamist

hard boyz

-- including al Qaeda -- as well as groups on the far left and right have all carried out

kaboom

s in Turkey, but there was no immediate claim of responsibility for the blast.

A group connected to the separatist

krazed killer

Kurdistan Workers Party (PKK)

grabbed credit

for a

car boom

that killed three people in Ankara in September and threatened more attacks on Turkish cities.

The Kurdistan Freedom Hawks (TAK) said at the time the capital was the "beginning of a series of attacks" and said it was behind a previous attack in Antalya, on the Mediterranean coast, where several tourists were

maimed

by a small

kaboom

on a beach.
Posted by: Fred || 03/06/2012 00:00 || Comments || Link || E-Mail|| [265 views] Top|| File under:
India-Pakistan
Saudi embassy official shot dead in Dhaka
An official of Saudi Embassy in Dhaka was shot dead some 30 yards off his house in Gulshan area of the capital early Tuesday. Khalaf Al Ali, a Saudi national who joined the embassy about two years ago, was shot once in the left chest, Nurul Alam, assistant commissioner (Patrol) of Gulshan Division, told The Daily Star.

Saudi Ambassador to Bangladesh Dr Abdullah Al Bussairy identified the slain officer as a diplomat. But acting Foreign Secretary Mustafa Kamal said al Ali was on the non-diplomats' list of the foreign ministry.

This is for the first time in Bangladesh's history that a foreign embassy official in Dhaka was killed.

Julfiker Ali, a security guard of House 19/B, and Rabiul Islam, a security guard of House 20/A, told The Daily Star that they heard a gunshot around 1:15am and rushed out to see the Saudi official lying on the road in front of House 19/B.

"We immediately rang siren from our house," Julfikar said.

Hearing the siren, a patrol team of police rushed to the spot and took the bullet-hit Saudi official to United Hospital where doctors declared him dead.
Posted by: Anguper Hupomosing9418 || 03/06/2012 11:04 || Comments || Link || E-Mail|| [294 views] Top|| File under:
More cases of kidnapping reported in Balochistan
[Dawn] The incidents of kidnapping for ransom and other heinous crimes in Balochistan



...the Pak province bordering Kandahar and Uruzgun provinces in Afghanistan and Sistan Baluchistan in Iran. Its native Baloch propulation is being displaced by Pashtuns and Punjabis and they aren't happy about it...


have been increased; DawnNews reports on Monday that in the past three months, 53 people have been kidnapped from only three districts.

Interior ministry of Balochistan revealed that in the districts of Sibbi, Makran and Qalaat, 42 people have been recovered out of 53 kidnapped while the other are still in the custody of the kidnappers.

Nineteen people have been

placed in long-term storage

for the alleged kidnapping and other related charges.

Earlier this week the government official revealed that 23 members of the Hindu community were kidnapped from the province over a period of several months.

The rise in kidnapping had forced the Hindu community to migrate from Balochistan to other parts of the country.

Provincial Home Secretary Naseebullah Bazai informed DawnNews on Saturday that 70 people were kidnapped from the Quetta Division alone during the last three months.
Posted by: Fred || 03/06/2012 00:00 || Comments || Link || E-Mail|| [286 views] Top|| File under:
Former ANP lawmaker shot dead in Charsadda
[Dawn] Unknown

gunnies

shot and killed a former local politician in Charsadda district, in the northwestern Khyber-Pakhtunkhwa


... formerly NWFP, still Terrorism Central...


province, police officials said.

Police officials said the man was a member of the Awami National Party (ANP), the provincial ruling party, which is often targeted by

gun-hung tough guys

who see the ANP as supporting the US-led war against al Qaeda and The Taliban in Afghanistan.

No one

grabbed credit

.

Meanwhile in Balochistan


...the Pak province bordering Kandahar and Uruzgun provinces in Afghanistan and Sistan Baluchistan in Iran. Its native Baloch propulation is being displaced by Pashtuns and Punjabis and they aren't happy about it...


, a group of

gun-hung tough guys

ambushed a paramilitary convoy in the Uch area, security officials said.

Three

gun-hung tough guys

were killed when Pak forces returned fire.

Posted by: Fred || 03/06/2012 00:00 || Comments || Link || E-Mail|| [280 views] Top|| File under: Baloch Liberation Army
Iraq
Checkpoints attacked in Iraq, 26 police killed
[Dawn] Dozens of

gunnies

, some dressed in army uniforms, killed 26

coppers

in a wave of coordinated attacks on checkpoints and officers' homes across the western Iraqi city of Haditha on Monday, police said.

The assault, launched at 2:00 am (2300 GMT on Sunday), saw

beturbanned goons

dressed in military uniforms and riding in stolen army vehicles simultaneously attacking two checkpoints in the east and west of Haditha before storming other security posts and raiding the homes of two officers.

"They then entered the city and were distributed throughout Haditha, where other

gunnies

were waiting for them in civilian cars," said police Lieutenant Colonel Owaid Khalaf, who said he was involved in some of Monday's firefights.

Khalaf said the attackers also targeted two senior

coppers

' homes, Colonel Mohammed Shauffeur and Captain Khaled Mohammed Sayil. They killed three bodyguards at each of the officer's houses, and kidnapped both.

Shauffeur's body was found in a Haditha marketplace and Sayil was discovered in an alleyway, blindfolded with fatal gunshots to the head.

"Right now, police, army and forces from the rest of Anbar are searching the entire city, and a curfew has been imposed," Khalaf said, referring to the province where Haditha lies.

"A total of 26

coppers

were killed, including a colonel and a captain, and three others were

maimed

when several

gunnies

wearing security uniforms and carrying forged arrest warrants attacked several checkpoints," said Haditha police

front man

Major Tareq Sayeh Hardan.

"Al-Qaeda is responsible for this," Hardan said, noting that

Sherlocks

found Al-Qaeda literature in a vehicle that the attackers left behind.

The attack in Haditha, 210 kilometres (130 miles) northeast of Storied Baghdad


...located along the Tigris River, founded in the 8th century, home of the Abbasid Caliphate...


, is the first major instance of violence in the town since a

jacket wallah

went kaboom!"

inside a bank, killing nine people, including three police, and wounding eight others on March 3, 2011.

Posted by: Fred || 03/06/2012 00:00 || Comments || Link || E-Mail|| [272 views] Top|| File under: al-Qaeda in Iraq
Israel-Palestine-Jordan
Jordan Police Tear-gas Jobless Protesters
[An Nahar] Police in Jordan's southern city of Tafileh fired tear gas on Monday to disperse angry unemployed demonstrators who demanded that the authorities make good on their promise of jobs.

"Scores of unemployed youth demonstrated in Tafileh, throwing stones at the governorate building as well as police, who had to fire tear gas to break up the protest," the state-run Petra news agency reported.

"They also blocked roads leading to the governorate building and other government departments."

Petra said the protest, the sixth since last year, "came after the government failed to meet its promise to create jobs for hundreds of youths in the city."

"Tear gas has been used during all these demonstrations to disperse the protesters," the agency said.

Jobless people staged a similar demonstration in January, when Tafileh governor Hashem Sehiem said that finding them work "takes time."

While Jordan's official unemployment rate stands at 13 percent, unofficially it is closer to 30 percent.

Jordanians have been protesting since January last year demanding sweeping political and economic reforms and an end to corruption.

Posted by: Fred || 03/06/2012 00:00 || Comments || Link || E-Mail|| [273 views] Top|| File under: Arab Spring
Southeast Asia
Market bomb kills one, injures seven in southern Thailand
One person died and seven others were wounded after a bomb exploded near a busy market in Tak Bai district, in Narathiwat province yesterday. The bomb tore through a roadside shelter where a 12-man patrol was resting about 10:30 a.m.

The blast seriously injured Sanadi Doloh, who later died in Narathiwat hospital. The bomb also injured four soldiers including the patrol commander and three civilians, one of whom was Malaysian.

Police investigators said the bomb was placed on the roof of the shelter and detonated by remote control.

In Pattani, two men were gunned down near Baan Khao Din. The gunmen planted fake bombs on the road leading to the crime scene to help their getaway. After giving the all clear, police found the bodies of two men, later identified as Suan Chansri and Somnuek Somdaeng, in a pickup truck. Police suspect the incident is related to the ongoing jihad insurgency.
Posted by: ryuge || 03/06/2012 05:04 || Comments || Link || E-Mail|| [277 views] Top|| File under:
Deaths in Syrian Uprising top 10,000
map, etc. at site (some of site is in arabic)

Deaths include about 950 defectors from Syrian army who have been killed but not deaths of persons in Syrian army.
Posted by: Lord Garth || 03/06/2012 00:37 || Comments || Link || E-Mail|| [557 views] Top|| File under:
6 Dead across Syria as Regime Forces Resume Shelling of Rastan
[An Nahar] Syrian forces on Monday bombarded the city of Rastan for a second straight day, monitors said, as former U.N. chief Kofi Annan and other world envoys prepared a diplomatic drive to end the bloodshed in Syria.

U.N. humanitarian chief Valerie Amos, meanwhile, said Syria had finally approved a visit, which she would make from Wednesday to Friday, following widespread complaints about
Hereditary President-for-Life Bashir Pencilneck al-Assad


Oppressor of the Syrians and the Lebs...


's refusal to let her in.

And the

Red Thingy

negotiated for a fourth day with Syrian authorities to be allowed to deliver aid and evacuate the

maimed

from the battered Baba Amr rebel district of the city of Homs in central Syria.

Rastan, which activists expect to be the next target of a drive by regime forces to expel rebels who have regrouped from Homs, 20 kilometers (12 miles) away, came under renewed shelling, the Syrian Observatory for Human Rights said.

It said seven civilians, including four children, were killed on Sunday in shelling of the city, which like Homs sits on the main highway linking Damascus
...The City of Jasmin is the oldest continuously-inhabited city in the world. It has not always been inhabited by the same set of fascisti...
to northern Syria.

On Monday, security forces killed at least six people across the country, including two teenagers, according to the

Britannia

-based Syrian Observatory.

An activist was killed in the early hours of the day while he was filming fighting that erupted in the southern city of Daraa, cradle of the anti-regime revolt, the Observatory said.

"A civilian died after being tortured by security forces" in Mleiha al-Gharbiya near Daraa, it added.

A 14-year-old boy was killed by sniper fire in Saraqeb in the northwestern province of Idlib, and a civilian was killed when the army stormed the town of Yabrud in the province of Damascus.

A 13-year old girl was also killed by sniper fire in Homs province and a civilian was killed in Aleppo


...For centuries, Aleppo was Greater Syria's largest city and the Ottoman Empire's third, after Constantinople and Cairo. Although relatively close to Damascus in distance, Aleppans regard Damascenes as country cousins...


province.

The security forces conducted a campaign of arrests in the Jobar neighborhood of Homs.

In Syria's second city Aleppo, police dispersed a demonstration and

tossed in the slammer

three students at the university.

In Cairo, Arab League


...an organization of Arabic-speaking states with 22 member countries and four observers. The League tries to achieve Arab consensus on issues, which usually leaves them doing nothing but a bit of grimacing and mustache cursing...


chief Nabil al-Arabi told

news hound

s that Annan, who has been named special envoy to Syria for the United Nations
...an organization whose definition of human rights is interesting, to say the least...
and League, is to travel to Damascus on Saturday.

He will be accompanied by his deputy, former Paleostinian foreign minister Nasser al-Qudwa, a nephew of Yasser Arafat, on their first trip to Syria, where state media said Damascus welcomed the mission.

Annan and Qudwa are due to arrive on Wednesday in Cairo where the pan-Arab organization is based and to hold talks with Arabi on Thursday before flying to Damascus on Saturday, the League chief said.

The two envoys are to serve under a mandate set out by a U.N. General Assembly resolution passed last month and Arab League resolutions on the crisis in Syria.

The General Assembly resolution demands that Damascus "cease all violence and protect its population," free everyone

jugged

in connection with the unrest, withdraw troops from urban areas and guarantee freedom of demonstration.

Echoing resolutions passed by the League, it insists on "full and unhindered access and movement" for Arab League monitors and international news media "to determine the truth about the situation on the ground."

Russian Foreign Minister Sergei Lavrov, meanwhile, said he was to meet on Saturday in Cairo with his Arab counterparts to discuss Syria.

"Considering the urgency of the Syria issue, when collective approaches for a settlement need to be found, we view this as a valuable and important format," Lavrov said of the Cairo meeting.

Moscow and Beijing have since October twice wielded their Security Council veto to block U.N. action on the crisis.

In Beijing, foreign ministry

front man

Lu Weimin said that China's former ambassador to Damascus, Li Huaxin, would travel to Syria on Wednesday for meetings with the government and other parties.

"Although the situation is complex and tense, China still thinks that the political resolution of the Syrian issue is the fundamental way to solve the crisis," he said.

In New York, U.N. humanitarian chief Amos said the aim of her visit to Damascus would be "to urge all parties to allow unhindered access for humanitarian relief workers so that they can evacuate the

maimed

and deliver essential supplies."

The moves came as the International Committee of the

Red Thingy

said Monday it had still not been granted permission to enter Baba Amr, the rebellious district of Homs overrun four days earlier by regime forces.

"Negotiations are still ongoing," ICRC

front man

Saleh Dabbakeh told Agence

La Belle France

Presse, amid mounting international outrage against President Bashir al-Assad's regime for its crackdown which the U.N. says has cost at least 7,500 lives since last March.

And days after

Britannia

and

La Belle France

joined the United States in closing their embassies in Damascus over security fears, Air

La Belle France

canceled its Monday flight to the Syrian capital, citing the unrest sweeping the country.

Rebel fighters

decamped

Baba Amr last Thursday in the face of a ground assault by regime forces following a month-long shelling blitz which the U.S.-based Human Rights Watch


... dedicated to bitching about human rights violations around the world...


said had killed some 700 people.

The ICRC and the Syrian Arab

Red Islamic Thingy

Society have sought in vain permission to enter Baba Amr with a seven-truck aid convoy.

The authorities say the relief agencies are being barred for their own safety due to the presence of bombs and landmines. But anti-regime activists say authorities are keeping the groups out to buy time to hide their "crimes."

The ICRC said on Sunday it delivered relief supplies in a nearby village to refugees who had

decamped

Baba Amr.

Posted by: Fred || 03/06/2012 00:00 || Comments || Link || E-Mail|| [284 views] Top|| File under: Govt of Syria
2,000 Syrian Refugees Entered Lebanon in One Day
Social Affairs Minister Wael Abou Faour said around 2,000 people entered from Syria into

Leb

on Sunday, escaping the deadly crackdown by the regime of Syrian
Hereditary President-for-Life Bashir Pencilneck al-Assad


Leveler of Latakia...


on protestors.

"Around 2,000 people entered Lebanese territories yesterday. Ten percent are families while the rest are youth," Abou Faour told An Nahar daily published Monday.

"This will lead to some confusion in dealing with them," he said.

Abou Faour stressed that his ministry can't take care of the refugees unless they move from the Bekaa valley to northern

Leb

because the cabinet hasn't tasked it with providing assistance to them in the East.

A large number of the refugees will return as soon as the security situation in their towns and villages improves, he said.

There are now over 7,000 Syrian refugees registered with the U.N. High Commissioner for Refugees and the Higher Relief Council in northern

Leb

.

The movement of refugees came as the Lebanese army

set to sit in solemn silence in a dull, dark dock, in a pestilential prison with a life-long lock

a group of Syrian

gunnies

who had entered

Leb

through the border town of al-Qaa and seized a large cache of weapons.

Posted by: Fred || 03/06/2012 00:00 || Comments || Link || E-Mail|| [280 views] Top|| File under: Govt of Syria
Canada bans dealings with Syrian central bank
OTTAWA: Canada imposed fresh sanctions on Syria on Tuesday, banning all dealings with the central bank and seven cabinet ministers as part of a campaign to stop President Bashar Assad's crackdown against rebels.

The measures also prohibit the provision or acquisition of financial or other related services to or from anyone in Syria or those acting on Syria's behalf.

"The continuing, appalling violence perpetrated by the Assad regime on the people of Syria compels us to again tighten the vice on those responsible ... Our message remains clear: Assad must go," Foreign Minister John Baird said in a statement.

The sanctions are the sixth round imposed by Ottawa on Damascus.
Posted by: Steve White || 03/06/2012 00:00 || Comments || Link || E-Mail|| [273 views] Top|| File under:
Who's in the News
42
[untagged]
6
Govt of Syria
3
Govt of Pakistan
2
Boko Haram
2
Govt of Iran
2
Arab Spring
1
al-Qaeda in Iraq
1
Baloch Liberation Army
1
Taliban
Bookmark
E-Mail Me
The Classics
The O Club
Rantburg Store
The Bloids
The Never-ending Story
Thugburg
RSS Links
Gulf War I
The Way We Were
Bio
Merry-Go-Blog
Hair Through the Ages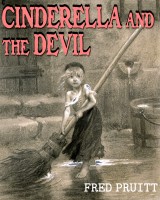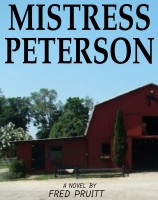 On Sale now!


A multi-volume chronology and reference guide set detailing three years of the Mexican Drug War between 2010 and 2012.

Rantburg.com and borderlandbeat.com correspondent and author Chris Covert presents his first non-fiction work detailing the drug and gang related violence in Mexico.

Chris gives us Mexican press dispatches of drug and gang war violence over three years, presented in a multi volume set intended to chronicle the death, violence and mayhem which has dominated Mexico for six years.
Click here for more information


Meet the Mods
In no particular order...


Steve White
Seafarious
Pappy
lotp
Scooter McGruder
john frum
tu3031
badanov
sherry
ryuge
GolfBravoUSMC
Bright Pebbles
trailing wife
Gloria
Fred
Besoeker
Glenmore
Frank G
3dc
Skidmark
Alaska Paul



Better than the average link...



Rantburg was assembled from recycled algorithms in the United States of America. No trees were destroyed in the production of this weblog. We did hurt some, though. Sorry.
54.145.45.143