Israeli Violation Of Lebanon Sovereignty Unacceptable: Russia
Russian Foreign Minister Sergei Lavrov has said that Israel's regular violations of Lebanese airspace are unacceptable and infringe the United Nations Security Council Resolution 1701.

"We consider violating this resolution unacceptable, especially as far as respect for

Leb

's

illusory sovereignty

and airspace is concerned. Regrettably, this is a regular violation by the Israeli air force," Lavrov said during a joint news conference with his Lebanese counterpart Adnan Mansour in Moscow on Tuesday.

Mansour told Russian Foreign Minister that Israeli military has violated Lebanese airspace more over 9,000 times since 2006.

Israel violates

Leb

's airspace on an almost daily basis, claiming the flights serve surveillance purposes.



Leb

's government, the

Hezbullies

resistance movement, and the UN Interim Force in

Leb

, known as UNIFIL, have repeatedly condemned the airspace violations.

UN Security Council Resolution 1701, which brokered a ceasefire in the war of aggression Israel launched against

Leb

in 2006, calls on Tel Aviv to respect Beirut's

illusory sovereignty

and territorial integrity.

In 2009,

Leb

filed a complaint with the United Nations, presenting over 7,000 documents pertaining to Israeli violations of Lebanese territory.
Posted by: trailing wife || 03/21/2012 11:13 || Comments || Link || E-Mail|| [404 views] Top|| File under:
Africa Horn
Heavy battle in central Somalia kills many fighters
MOGADISHU - Heavy fighting between a government-allied militia and al Qaeda-linked rebels in central Somalia killed dozens of fighters on Tuesday, residents said, as Islamist militants also stepped up attacks in the capital.

Dusamareb, 560 km (350 miles) north of Mogadishu and the capital of Galgadud region in central Somalia, has been under the control of the Ahlu Sunna militia group for years. Residents said al Shabaab, which controls two other towns in the region, stormed Dusamareb early on Tuesday, looting shops and cars before they were repelled by Ahlu Sunna.

"The death toll has now risen to about 50, this includes five civilians. Al Shabaab also kidnapped a local elder they linked to the (Ahlu Sunna group)," Ali Hussein told Reuters from Dusamareb.

Hussein said he counted the bodies of 27 al Shabaab members in front of a police station and another seven outside the city. He saw eight bodies belonging to Ahlu Sunna.

"The death toll may rise as more dead are reported to be lying under the trees in the outskirts of the city. The fiercest part of the war took place a few kilometres outside," he said.

Al Shabaab's military operations spokesman, Sheikh Abdiasis Abu Musab, said the group had taken Dusamareb but then left for "military tactical reasons".

Ahlu Sunna commander Abdi Hussein said his group had regained control of Dusamareb after killing dozens of al Shabaab fighters.


There's your 'military tactical reason' for the retreat...
Posted by: Steve White || 03/21/2012 00:00 || Comments || Link || E-Mail|| [355 views] Top|| File under:
Shabab hard boys resume ineffectual barrage on presidential palace
MOGADISHU: Islamist militants launched mortars at Somalia's presidential palace for a second night running, drawing retaliatory fire from African Union peacekeepers in some of the heaviest fighting to rock the capital in months, residents said on Tuesday.

"The rebels targeted the palace but the shells landed just outside. There were no casualties," the AU's AMISOM force spokesman, Paddy Ankunda, told Reuters.

Some people living near Mogadishu's presidential compound said they would flee the city, alarmed by the fiercest heavy weapons fire in the downtown area since the Al-Shabab rebel group withdrew most of its forces to outlying areas.

The Al-Qaeda-linked insurgents said on Monday they would keep hitting the presidential compound, which also houses key government ministries, with mortars and suicide bombings.

A salvo of mortars on Sunday night killed at least five refugees from a single family, and came less than a week after a suicide bomber blew himself up outside the gate of Villa Somalia, as the presidential palace is known.

Publicly AMISOM says it is not clear where the short-range mortars aimed at Villa Somalia being fired from. However, the heavily protected complex is normally considered beyond the range of mortars launched from outside the Somali capital.

AMISOM said the militants also briefly attacked government troop positions in Mogadishu's southern suburbs, near a roadblock known as Ex-control set up on one of the main roads into the city center. The peacekeepers reported no casualties.
Posted by: Steve White || 03/21/2012 00:00 || Comments || Link || E-Mail|| [390 views] Top|| File under:
Africa Subsaharan
Nigeria army kills 11 Boko Haram hard boys
The Nigerian military has shot dead 11 members of Islamist militant group Boko Haram in the north-eastern city of Maiduguri, a spokesman said.

They died during a shootout in the capital of Borno state, he said. But Boko Haram said its members had been picked from their homes by the army's joint task force and killed.

If claims that the 11 Boko Haram members were picked up from their homes are true, it would represent a strong-arm tactics by the army, the BBC's Mark Lobel in Kano reports.This could possibly inflame the situation further - similar to the violence in 2009 when then Boko Haram leader Mohammed Yusuf died in police custody, our correspondent adds.


Really. Wouldn't want "inflame" terrorists. Just kill 'em instead.
Posted by: tu3031 || 03/21/2012 00:00 || Comments || Link || E-Mail|| [352 views] Top|| File under:
Caribbean-Latin America
Ecuador captures Sendero Luminoso bad guy
Filed under the rubric: Shining Path still exists?

Link is in Spanish

A member of the Peruvian Sendero Luminoso or Shining Path Maoist guerilla group was captured in Ecuador Tuesday, according to Spanish language reports.

Luis Gelacio was captured in the village of Naranjal in Guayas province in the southeast of Ecuador by an Ecuadoran intelligence unit of the anticrime police squad.

Gelacio is wanted by Ecuador for a 1998 attack on a police station in the village of San Jacinto in Tumbes province. He is also suspected in the murder of a Peruvian police officer, Cesar Castro.

Gelacio had been living in Naranjal under an alias.
Posted by: badanov || 03/21/2012 00:00 || Comments || Link || E-Mail|| [377 views] Top|| File under:
Columbian Army bags 3 FARC bad guys
Link is in Spanish.



Three unidentified rebels with the Fuerzas Armadas Revolucionarias de Colombia (FARC) were killed and another four were captured in the border town of Arauquita by army troops with the Columbia 8th Division, according to Spanish language news accounts.

Reports say the operation which led to the encounter was aimed at capturing four unidentified FARC leaders.
Posted by: badanov || 03/21/2012 00:00 || Comments || Link || E-Mail|| [379 views] Top|| File under:
12 Mexican cops killed in southern Guerrero
Link from Borderland Beat:

From TFA:
Twelve Mexican police officers were ambushed and killed near a remote southern town where locals earlier found 10 human heads, prosecutors said Monday.

The officers were ambushed on a highway Sunday hours after the heads of seven men and three women were found near a slaughterhouse in the mountain town of Teloloapan, an official with the Guerrero state attorney general's office told AFP.

"A convoy of state and municipal police that was on patrol was attacked, and sadly 12 police officers died," Guerrero state security spokesman Arturo Martinez Nunez later told local media.
Posted by: badanov || 03/21/2012 00:00 || Comments || Link || E-Mail|| [372 views] Top|| File under:
Policeman, two terrorists killed in Dagestan
One security officer was killed and another two wounded in a special operation in Dagestan that killed two terrorists militants.

On Sunday morning, security officers blocked a private house in the village of Novosasitly in central Dagestan where a group of terrorists militants was hiding.

The investigative department said, "The active phase of the special operation in the village of Novosasitly is over. Investigators are working on the scene. During the special operation, one security officer was killed and another two injured.

"According to preliminary data, two militants have been killed. However, it is not ruled out that the bodies of other militants may be found during the search of the house."
Posted by: ryuge || 03/21/2012 00:00 || Comments || Link || E-Mail|| [382 views] Top|| File under:
Iraq
Deadly explosions rock Iraq
BAGHDAD: At least 27 bombs struck cities and towns across Iraq yesterday, killing at least 51 people and wounding nearly 250, despite a massive security clampdown ahead of next week's Arab League summit in Baghdad.

It was Iraq's bloodiest day in nearly a month, and the scale of the coordinated explosions in more than a dozen cities showed an apparent determination by insurgents to prove that the government cannot keep the country safe ahead of the summit.

"The goal of today's attacks was to present a negative image of the security situation in Iraq," government spokesman Ali Al-Dabbagh said. "Security efforts will be escalated to counteract terrorist groups' attacks and to fill loopholes used by them to infiltrate security, whether in Baghdad or other provinces."

Yesterday's deadliest incident occurred in the southern city of Kerbala, where twin explosions killed 13 people and wounded 48 during the morning rush hour, according to Jamal Mahdi, a Kerbala Health Department spokesman.

"The second explosion caused the biggest destruction. I saw body parts, fingers, hands thrown on the road," 23-year-old shop owner Murtadha Ali Kadhim said. "The security forces are stupid because they always gather at the site of an explosion and then a second explosion occurs. They become a target."


They may not be the smartest but no one is questioning their bravery...

Blasts also struck in the capital, in Baiji, Baquba, Daquq, Dibis, Dhuluiya, Kirkuk, Mosul, Samarra, Tuz Khurmato and Dujail to the north, in Fallujah and Ramadi to the west, and Hilla, Latifiya, Mahmudiya and Mussayab to the south. Police defused bombs in Baquba, Fallujah and Mosul. Most of the blasts targeted police checkpoints and patrols.

Security has been stepped up across the city's checkpoints, where thorough searches have backed up traffic for hours in recent days. In the northern city of Kirkuk, two car bombs exploded near a police headquarters, killing nine people and wounding 42, police and health sources said. In Baghdad, a car bomb killed four and wounded 11.

Police in Baquba said they had found and defused nine bombs, including one in a booby-trapped car which was parked on the road with a decapitated body.


Somebody has a really nasty sense of humour.

By late afternoon, the toll from all the bombings compiled by Reuters fstood at 51 killed and 239 wounded.
Posted by: Steve White || 03/21/2012 00:00 || Comments || Link || E-Mail|| [328 views] Top|| File under:
Science & Technology
X-47B Drone Will Carry 4,500 Pounds Of Weapons, Operate Independently
The X-47B drone took its first recorded flight in September and the Navy announced it will be able to refuel itself by 2014.

The move will allow the X-47B to remain in flight well beyond 3,000 nautical miles, a long time, 10 times the ability of a traditional manned fighter. And it will be doing it with no one at the controls. Not only will there be no pilot in the cockpit, there won't be one anywhere. The drone will be programmed to fly autonomously and this ability may be the first in a whole new era of military action conducted by independently operating machines.

These robot weapons will have a human programmed flight plan and the ability to be overridden, but they're already raising some concerns. W.J. Hennigan at The Los Angeles Times talked to computer scientist and robotics pro Noel Sharkey who wrung his hands makes a good point. "Lethal actions should have a clear chain of accountability," Sharkey says. "This is difficult with a robot weapon. The robot cannot be held accountable. So is it the commander who used it? The politician who authorized it? The military's acquisition process? The manufacturer, for faulty equipment?"

Good questions. After all, the X-47B will be doing its own thing for indefinite periods of time. Hennigan points out that while flying, the drone will also conclude what type of weapons it's carrying, decide if it's under a possible threat, when it needs to be refueled, and where to find an aerial tanker.

The UAV will even perform the Navy's most difficult maneuver and land on the deck of an aircraft carrier. As Northrop Grumman's X-47B program manager, Carl Johnson says, "[The X-47B] will do its own math."
Posted by: tu3031 || 03/21/2012 00:00 || Comments || Link || E-Mail|| [636 views] Top|| File under:
Southeast Asia
Philippine terrorists abduct two teachers and a midwife
Two teachers and a midwife have been kidnapped by suspected Muslim terrorists militants in the southern Philippines.

The two teachers, both male, were abducted on Monday on their way to work in Iligan City, 810 kilometers south of Manila. They are believed to have been taken by armed men led by a Muslim rebel commander in the area.

On Jolo Island, gunmen seized a 54-year-old midwife on Monday, according to Colonel Remegio Valdez, a marine brigade commander. Valdez said the terrorists initially abducted six healthcare workers from an ambulance, but let the five others go.

Terrorists Militants are currently believed to be holding captive an Australian national kidnapped in December and two European birdwatchers abducted in February.
Posted by: ryuge || 03/21/2012 00:00 || Comments || Link || E-Mail|| [383 views] Top|| File under:
5,086 deaths in eight years of the Thai insurgency
5,086 people have been killed and 8,485 others have been wounded since the insurgency in southern Thailand flared up eight years ago, a university announced Tuesday.

Deep South Watch of Songkhla University reported that during the 98 month period from January 2004 to February 2012, a total of 11,542 violent incidents related to insurgency took place in Yala, Pattani, Narathiwat and four districts of Songkhla.

Of the deaths, 1,952 were Buddhists and 2,996 Muslims. The religion of the 139 others was unspecified. Of the injuries, 5,141 were Buddhists, 2,751 were Muslims while the religion of the remaining 593 was unspecified.

The latest incident took place in Narathiwat province when villagers spotted two terrorists insurgents hiding a homemade bomb inside a orchard. Local villagers alerted the authorities. Rangers went to the scene and found the bomb buried under a fruit tree. The explosive device was wired and ready for use.
Posted by: ryuge || 03/21/2012 00:00 || Comments || Link || E-Mail|| [379 views] Top|| File under:
Syria-Lebanon-Iran
Syrian rebels outgunned, strugging for supplies
GORENTAS, Turkey — Syrian rebel commander Ahmad Mihbzt and his ragtag fighters grabbed their aging rifles to fight Syrian troops advancing on their village, but soon fled under a rain of exploding artillery shells.

"We will fight until our last drop of blood," Mihbzt declared a week later in this village across the Turkish border. "We just withdrew because we ran out of ammunition."

Like Mihbzt's men, rebels across Syria fighting to topple President Bashar Assad lack the weapons that can pose a serious challenge to the regime's large, professional army. Some rebel units have more fighters than guns, forcing them to take turns fighting. Because of ammunition shortages, some fire automatic rifles one shot at a time, counting each bullet.

Rebel leaders and anti-regime activists say rising gun prices and more tightly controlled borders are making it harder for them to acquire arms and smuggle them into Syria. This could tip the already unbalanced military equation of Syria's year-old uprising further in the regime's favor.

The opposition has suffered a series of military setbacks as regime forces have repeatedly routed them in their strongholds, most recently the eastern city of Deir al-Zour on Tuesday.

The weapons shortage has grown so acute that the opposition's disorganized leadership say only military aid can stop Assad's forces. Saudi Arabia, Qatar and Libya have spoken positively of the idea, but no country is known to be arming the rebels. The United States and many European countries have rejected sending weapons, fearing that it would fuel a civil war.


Idiots. The country is in a civil war this very moment. The US and EU don't want to cross the line that Russia has drawn in the sand...

The weapons problems reflect the fractured, haphazard nature of the rebel movement. The uprising began a year ago with peaceful protests demanding political reform, inspired by the successful revolts in Tunisia and Egypt. Since then, Assad has waged a withering crackdown.

In response, some in the opposition began to take up arms to defend their towns and attack government troops. The local militias and breakaway units from the Syrian army mostly identify with the Free Syrian Army, a loose-knit umbrella group, but they operate independent of each other. The groups, numbering anywhere from a few dozen to a few hundred men, are largely on their own in finding weapons and supplies.

Defectors from the army, mostly low-level soldiers, bring arms and know-how with them. Most have only light weapons, such as Kalashnikov assault rifles and rocket-propelled grenades. Rebel coordinators say groups have looted heavier weapons from army caches, and activist videos posted online show anti-aircraft guns and anti-tank missiles. But heavy weapons remain rare and have not significantly boosted rebel capabilities.

Smuggling from neighboring countries was key earlier in the conflict. But rebels and anti-regime activists now say Syrian forces have mined many of the smuggling routes from Turkey and Lebanon, and the Turkish and Jordanian governments have tightened border controls to avoid being pulled into the conflict.

Rebel frustrations are clear in the string of poor Turkish villages across Syria's northern border where more than 16,000 Syrians live in refugee camps. The camps host hundreds of rebel fighters seeking to regroup as well as smugglers who trade in livestock, cigarettes and gasoline.

Last week, some 200 rebels with light arms in the Syrian hill village of Janoudiyeh were no match for Assad's forces, which shelled the area before sending in troops, said Mihbzt, the rebel commander. His forces fled across the border, about 6 miles from town, and into Turkey. But rising gun prices and strict border controls prevent his men from rearming, he said. So they plan to target border sentries to seize their arms or loot Syrian arms depots.

Other fighters who have found refuge in Turkey reported similar frustrations.

"We were forced to fire single shots in clashes because we don't have enough ammunition," said Majdi Hamdo. "I have two magazines for my Kalashnikov and one of them has been empty for the past month."

In contrast, analysts say Assad's army boasts 330,000 soldiers and highly advanced weaponry, most of it bought from Russia.

While many of its recent weapons purchases — like air defense technology and anti-ship missiles — can't be used against rebels, they point to a highly sophisticated force.

Joseph Holliday, an analyst with the Washington-based Institute for the Study of War who has studied Syria's rebels, said they will not be able to challenge the army without substantial help, though they can wage an effective insurgency.

"There is no possibility in the foreseeable future that they'll be able to pose a real challenge to or defeat the regime's forces in a pitched battle," he said. "They can continue to survive. They can attack areas where the regime is not in full control, and they can sap regime forces and get them to play the proverbial whack-a-mole that U.S. forces had to deal with in Iraq."

That means the violence could last. Already the revolt has become one of the bloodiest of the Arab Spring, with the U.N. saying more than 8,000 people have been killed.

Rebels in Syria's south typify this insurgent strategy, where small bands of fighters attack regime targets then disappear into nearby farmland. This week, they bombed a bridge on a key highway to prevent the army from bringing in more tanks.

Activist Raed al-Suleiman said his village of Nawa in Daraa province has fewer than 100 rebels, whom local residents support.

"They give them money, food or clothing," he said. "Their ammunition is all booty from the regime since no aid is coming from Jordan."

Ahmad Kassem, an FSA coordinator outside Syria, said rebels had recently looted weapons caches in Daraa and outside of Damascus, getting thousands of machine guns, rocket-propelled grenades, anti-aircraft guns and missiles.

"The seized weapons will give a qualitative jump to our military operations," he said. "It's not enough, but sufficient in the meantime to inflict harm on Bashar's oppressive army."

Rebel coordinator Mohammed Qaddah in Jordan said some 2,000 fighters in the countryside around Damascus have less than one rifle per man, forcing them to take turns or resort to simpler means.

"We use Molotov cocktails and homemade grenades in roadside ambushes because we're desperate," he said. "But we have no means to arm all our eager men."
Posted by: Steve White || 03/21/2012 00:00 || Comments || Link || E-Mail|| [354 views] Top|| File under:
Syria rebels quit eastern city, army on offensive
BEIRUT: Rebels fighting to oust President Bashar Assad quit the eastern Syrian city of Deir Al-Zor on Tuesday in the face of a fierce army assault, the latest in a string of setbacks for opposition forces.

Government troops also shelled residential areas in the cities of Hama and Homs, and the nearby town of Rastan, killing at least 10 people, while a soldier died in a raid on an army checkpoint in the south, opposition sources said.

The lightly armed rebel forces have been forced into retreat across the country in recent weeks, with the army using heavy armor to chase them from towns and cities, chalking up its latest victory in Deir Al-Zor, which lies on the road to Iraq.

"Tanks entered residential neighborhoods, especially in southeastern areas of Deir Al-Zor. The Free Syrian Army pulled out to avoid a civilian massacre," a statement by the Deir Al-Zor Revolution Committees Union said.

After failing to hold significant stretches of land, analysts say the rebels appear to be switiching to insurgency tactics, pointing to bloody car bomb attacks in two major Syrian cities at the weekend and the sabotage of a major rail link.

Assad, fighting for the survival of his family dynasty which has ruled Syria for more than four decades, faces growing pressure from foreign powers, including ally Russia, to grant daily cease-fires that would enable humanitarian missions. His forces have been accused of torture and arbitrary executions while trying to put down the insurgency, but advocacy group the Human Rights Watch said on Tuesday the armed opposition was also guilty of serious offenses.

Syrian rebels released an army general abducted in the Damascus suburb of Douma in return for prisoners and bodies of insurgents and civilians held by police, an opposition source familiar with the deal said on Tuesday.

"Naeem Khalil Odeh has been released in return for several prisoners and 14 bodies," the source said from Douma, referring to the general, adding that he had been seized last week.

Homs became the epicenter of the year-long rebellion against Assad and has been repeatedly targeted by government troops, who are believed to have swept most rebel gunmen from the city.

There has also been fighting further to the north around Hama, and opposition sources said Syrian tanks had bombarded the city early Tuesday to try to dislodge Free Syrian Army rebels who had resumed operations there despite several army sweeps.

The Free Syria Army has proved little match for Assad's well-armed security apparatus, and experts said the opposition appeared to be changing tactics.

Car bomb attacks in the capital Damascus and second city Aleppo killed at least 30 over the weekend, while rebels also destroyed a railway bridge linking Damascus to Daraa, according to official Syrian media.

"The Syrian opposition prematurely tried to hold territory and take on the Syrian Army. This was a bad and costly mistake," said Joshua Landis, the head of Middle East Studies at the US University of Oklahoma.

"In the new phase of the battle that is shaping up to combat the Assad regime, opposition leaders are likely to champion new tactics of militancy and Islamization," he wrote on his blog Syria Comment.
Posted by: Steve White || 03/21/2012 00:00 || Comments || Link || E-Mail|| [362 views] Top|| File under:
Who's in the News
40
[untagged]
Bookmark
E-Mail Me
The Classics
The O Club
Rantburg Store
The Bloids
The Never-ending Story
Thugburg
Gulf War I
The Way We Were
Bio
Merry-Go-Blog
Hair Through the Ages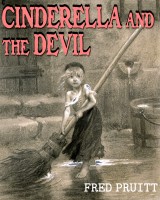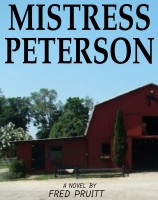 On Sale now!


A multi-volume chronology and reference guide set detailing three years of the Mexican Drug War between 2010 and 2012.

Rantburg.com and borderlandbeat.com correspondent and author Chris Covert presents his first non-fiction work detailing the drug and gang related violence in Mexico.

Chris gives us Mexican press dispatches of drug and gang war violence over three years, presented in a multi volume set intended to chronicle the death, violence and mayhem which has dominated Mexico for six years.
Click here for more information


Meet the Mods
In no particular order...


Steve White
Seafarious
Pappy
lotp
Scooter McGruder
john frum
tu3031
badanov
sherry
ryuge
GolfBravoUSMC
Bright Pebbles
trailing wife
Gloria
Fred
Besoeker
Glenmore
Frank G
3dc
Skidmark
Alaska Paul



Better than the average link...



Rantburg was assembled from recycled algorithms in the United States of America. No trees were destroyed in the production of this weblog. We did hurt some, though. Sorry.
3.227.233.78