Afghanistan
Afghan official: Massive US bomb death toll rises to 94
The number of militants killed in an attack by the largest non-nuclear weapon ever used in combat by the US military has risen to 94, an Afghan official said Saturday.


Hajji PX/BX and dozens of Chinese motorcycles also destroyed.


Ataullah Khogyani, spokesman for the provincial governor in Nangarhar, said the number of Islamic State group dead was up from the 36 reported a day earlier. A Ministry of Defense official had said Friday the number of dead could rise as officials assessed the bomb site in Achin district.

"Fortunately there is no report of civilians being killed in the attack," Khogyani said.


No report of latrines destroyed or damaged either.




Lions of Islam don't do so well without human shields, do they?
Posted by: g(r)omgoru || 04/15/2017 04:45 || Comments || Link || E-Mail|| [794 views] Top|| File under: Islamic State
Africa North
Libyan Rivals Clash in Neglected South
[An Nahar] Libya's southern desert, long neglected by central authorities, risks becoming an arena for score-settling between rival governments vying for clout across the war-torn country, analysts say.

Clashes erupted last week as forces loyal to Libya's eastern authorities battled to seize a key southern airbase from militias that back a United Nations


...an idea whose time has gone...


-endorsed unity government.

The offensive by the self-proclaimed Libyan National Army (LNA) commanded by military strongman Field Marshal Khalifa Haftar


... served in the Libyan army under Muammar Qadaffy, and took part in the coup that brought Qadaffy to power in 1969. He became a prisoner of war in Chad in 1987. While held prisoner, he and his fellow officers formed a group hoping to overthrow Qadaffy. He was released around 1990 in a deal with the United States government and spent nearly two decades in the United States, gaining US citizenship. In 1993, while living in the United States, he was convicted in absentia of crimes against the Jamahiriya and sentenced to death. Haftar held a senior position in the anti-Qadaffy forces in the 2011 Libyan Civil War. In 2014 he was commander of the Libyan Army when the General National Congress (GNC) refused to give up power in accordance with its term of office. Haftar launched a campaign against the GNC and its Islamic fundamentalist allies. His campaign allowed elections to take place to replace the GNC, but then developed into a civil war. Guess you can't win them all...


threatened to trigger a broader conflict with forces allied to the Tripoli


...a confusing city, one end of which is located in Lebanon and the other end of which is the capital of Libya. Its chief distinction is being mentioned in the Marine Hymn...


-based Government of National Accord (GNA).

The unity government, the rival administration in eastern Libya and their respective backers are battling for influence in the North African country which has been wracked by chaos since the fall of dictator Moamer Qadaffy in 2011.

So far tensions between the two sides had been mainly limited to the country's north.

But last week, the LNA launched an offensive on the Tamenhant airbase on the outskirts of the city of Sebha.

The most important airbase in the south, it is a base for the "Third Force", one of several powerful pro-GNA militias from the western city of Misrata.

Haftar's LNA "wants to achieve a victory in the southern region of Fezzan to boost its position & GNA is mobilising to prevent that", analyst Mohammed Eljarh of the Atlantic Council tweeted.


Posted by: Fred || 04/15/2017 00:00 || Comments || Link || E-Mail|| [301 views] Top|| File under: Arab Spring
Arabia
Yemeni forces seize strategical mountains from Houthi militias
[ENGLISH.ALARABIYA.NET] Yemen's National Army and Popular Resistance Forces, supported by the Arab Coalition, managed to seize control several strategical mountain ranges from Houthi
...a Zaidi Shia insurgent group operating in Yemen. They have also been referred to as the Believing Youth. Hussein Badreddin al-Houthi is said to be the spiritual leader of the group and most of the military leaders are his relatives. The Yemeni government has accused the Houthis of having ties to the Iranian government, which wouldn't suprise most of us. The group has managed to gain control over all of Saada Governorate and parts of Amran, Al Jawf and Hajjah Governorates. Its slogan is God is Great, Death to America™, Death to Israel, a curse on the Jews ...
militias on the western coast of Yemen.Intense

festivities

took place on mountains al-Nar and al-Nabati between Houthi Militias and Yemeni forces loyal to President Abdrabbuh Mansur Hadi.

This comes after Yemeni forces stormed the strategic camp of Khalid bin Walid from the western side of the city of Taiz.
Posted by: Fred || 04/15/2017 00:00 || Comments || Link || E-Mail|| [466 views] Top|| File under: Houthis
Yemeni army storm Khalid Bin Walid Camp in the west of Taiz
[ENGLISH.ALARABIYA.NET] The Yemeni army stormed the strategic camp of Khalid bin Walid from the western side of the city of Taiz.

The army engaged in violent

festivities

with Houthi
...a Zaidi Shia insurgent group operating in Yemen. They have also been referred to as the Believing Youth. Hussein Badreddin al-Houthi is said to be the spiritual leader of the group and most of the military leaders are his relatives. The Yemeni government has accused the Houthis of having ties to the Iranian government, which wouldn't suprise most of us. The group has managed to gain control over all of Saada Governorate and parts of Amran, Al Jawf and Hajjah Governorates. Its slogan is God is Great, Death to America™, Death to Israel, a curse on the Jews ...
and Saleh militias inside the camp, Al Arabiya sources reported.

The legitimate forces approached from the north-west of the camp, reinforced by artillery and missiles cover. They were also supported by Arab coalition aircrafts and warships that were located near the port of al-Mocha.

According to the same sources, after the intensive shelling, several Houthi militias fled towards the south. Thus, the army and resistance forces seized control of Jabal al-Nar, and the region surrounding the camp.

On the other hand, the coalition forces intensified their raids targeting militia hubs and gatherings in the districts of Lehya and al-Dhahi in the north of Hodeidah, as well as other districts in Durayhimi in the south of Hudaydah.

Coalition raids in the south-east of Midi have resulted in the deaths of many Houthi and Saleh militiamen.
Posted by: Fred || 04/15/2017 00:00 || Comments || Link || E-Mail|| [313 views] Top|| File under: Houthis
Top Al-Qaeda leader killed in Yemen's Shabwah province
Ooooohhhhh -- another Number 3 gone curley toes up?

[AA.TR] A

big shot

of the al-Qaeda terrorist group was killed by armed

rustics

on Friday in Yemen's southeastern Shabwah province, according to a local security source.

"Ahmed Awad Barhamah was ambushed and killed by local

rustics

," the source, preferring anonymity for security reasons, told Anadolu Agency.

According to the same source, Barhamah was waylaid by members of the Baudah tribe near his home in Shabwah's eastern Rawdah directorate.

The Baudah tribe accuses al-Qaeda's local affiliate of killing two of its members some six months ago in the same province.

Al-Qaeda in Yemen


...an area of the Arabian Peninsula sometimes mistaken for a country. It is populated by more antagonistic tribes and factions than you can keep track of. Except for a tiny handfull of Jews everthing there is very Islamic...


currently controls the city of Mukalla, regional capital of the southern Hadhramaut province, along with parts of Shabwah and Abyan
...a governorate of Yemen. The region was a base to the Aden-Abyan Islamic Army terrorist group until it dropped the name and joined al-Qaeda. Its capital is Zinjibar. In March 2011, al-Qaeda in the Arabian Peninsula declared the governate an Islamic Emirate after seizing control of the region. The New York Times fastidiously reported that those in control, while Islamic hard boyz, are not in fact al-Qaeda, but something else that looks, tastes, smells, and acts the same. Yemeni government forces launched an effort to re-establish control of the region when President-for-Life Saleh was tossed and the carnage continues...
province.


Posted by: Fred || 04/15/2017 00:00 || Comments || Link || E-Mail|| [290 views] Top|| File under: al-Qaeda in the Arabian Peninsula
Europe migrant colonist briefs

Young migrants in Germany turning to prostitution

[DW] A rising number of adolescent migrants in Germany are turning to sex work after aging out of youth welfare programs. The Left Party has called for increased funding into integration and social policies.

Man arrested near Leipzig was 'planning attack in Berlin'

[TheLocal.de] A man arrested in a police raid near Leipzig at the weekend was suspected of plotting an attack in Berlin, German media have reported.

According to police, a man in his mid-twenties from North Africa was arrested at a refugee home in Borsdorf near Leipzig in the early hours of Saturday. Police reported that the arrest had prevented a potential "acute crime" after state authorities in Saxony received evidence on Friday.

Local newspaper Leipziger Volkszeitung reported that the man was suspected of plotting an attack in Berlin, and is also believed to have made a bomb threat on February 8th that triggered a major police operation in the town.

The evidence that led to the arrest came on the same day that Rakhmat Akilov drove a truck into a popular shopping area in Stockholm on Friday, killing four people.

Inside Europe: Stuck on the Balkan route, in Salzburg
[DW] It's been a year since the refugee deal between Turkey and the European Union. While the number of people crossing the Aegean Sea has dropped dramatically, many are still trapped along the refugee route following the building of fences and tightening of regulations. This has left a large proportion of people stuck in the Austrian city of Salzburg and opinion divided amongst native residents there.

Frenzied rescues in Mediterranean save over 2,000 migrants

[AlAhram] Rescue vessels in the Mediterranean worked flat out Friday to rescue over 2,000 people from flimsy dinghies as exhausted saviours accused the EU of turning a blind eye to the crisis.

The Italian coast guard and five privately-run rescue boats plucked migrants from 16 overcrowded dinghies and three wooden vessels.

After non-stop back-to-back rescues, a total of 2,074 people were brought to safety, the coastguard said, a day after a shipwreck left at least 97 migrants feared drowned off Libya.

The Doctors Without Borders (MSF) boats Prudence and Aquarius rescued some 1,145 people from nine different dinghies in exhausting operations it said proved their presence off the North African coast was needed.

The rest were picked up by the coastguard, the Phoenix -- run by the Maltese organisation Moas -- the German NGO Sea Eye and the German Jugend's Iuventa.

Refugee accused of raping a camper and forcing her boyfriend to watch had been told he was being deported from Germany just days before
11/04/17
[DailyMail] A Ghanaian asylum seeker suspected of raping a woman in a nature reserve in Germany had received notice he would be deported just a few days before the attack.

Thought bulldozing the Jungle ended the Calais migrant crisis? Wrong - they've been lured back by charity handouts and are still hell-bent on reaching the UK
15/04/17
Hundreds of illegal immigrants are back in Calais and are sleeping rough. They are being helped by English and French charities giving out free food. Calais mayor Natacha Bouchart tried to ban the distribution of meals to migrants, but was overruled. Calais is returning to its old troubled self, with migrants on the seafront, the beaches, in woods and on port roads. Police vans patrol 24 hours a day, trying to catch them and get them deported.

Merkel Finally Confesses: 'There Is No Doubt' Some Asylum Seekers Are Terrorists
13 April
German Chancellor Angela Merkel has finally confessed that there is "no doubt" some of the migrants she invited into Europe are terrorists, following another deadly terror attack by a bogus asylum seeker in Stockholm, Sweden.

Swedish Anti-Mass Migration Party Score Record Polling Numbers after Attack
12 April
The anti-mass migration Sweden Democrats have scored their highest ever numbers in the first polls released since the Stockholm terror attack last week which killed four people.

In Aftermath of Stockholm Attack, Swedish Security Service Vigilant For Right Wing Reprisals
11 April
Head of the Swedish security service (Säpo) Anders Thornberg has warned that right wing extremists could seek revenge after the Stockholm terror attack which saw four people killed.

Italy Reacts to Migrant Crisis by Accelerating Asylum, Deportations
14 April
The Italian parliament has signed into law a series of provisions designed to streamline the processing of asylum requests as well as the deportations of those whose requests are rejected.

Spain Rescues 73 African Migrants in Five Boats
14 April
Spanish rescue ships saved 73 migrants, including one pregnant woman, from five different smuggling boats trying to cross the sea from Africa to Europe during the previous 24 hours.

Merkel Turns to British Secret Services as Islamist Threat Grows
14 April
German Chancellor Angela Merkel has turned to British spies for advice on dealing with her country's escalating Islamist terror problem, infuriating her own intelligence services.

Migration and Migrant Children to Boost Sweden Population to 11 Million by 2026
14 April
New projections from Statistics Sweden indicate the population could rise by more than a million within the next decade due to mass migration and migrants having many children.

Germany Favors Ban on Boat Exports to Libya to Stop Migrants
13 April
The German government says it would support a ban on the export of boats from the European Union to Libya as part of measures to stem the flow of migrants across the Mediterranean.

Only Ten Per Cent of Migrants Redistributed from Italy and Greece
13 April
The European Union's plan to redistribute migrants from Italy and Greece continues to flounder as new reports show only 10 per cent of the target number have been accepted by other countries. Handelsblatt reports that of the nations who are obliged

Facebook Rapists Will Not Be Deported from Sweden
13 April
Two asylum seekers who are on trial for raping a Swedish girl and streaming the ordeal live on Facebook will not face deportation back to their home countries.

Turkish Politician: Three Million Migrants on Their Way to Europe
13 April
Turkish politician and former parliamentary deputy Ümit Özdag claims Europe could see three million migrants arrive on the continent as the EU-Turkey migrant agreement breaks down.

Spanish Navy Rescues 30 Migrants Sailing From Morocco
12 April
A woman and a child died after the boat in which they and 31 other migrants were trying to reach Europe capsized in the Mediterranean Sea, Spain's maritime rescue service said Wednesday.

Swedish Journo: Sweden Will Collapse Without Illegal Migrants
12 April
Swedish writer Åsa Linderborg has claimed the Swedish economy would collapse if it was not for illegal migrants who she says are vital to the economy.

Swedish Mail Delivery Suspended in No Go Zone After 'Incident', Safety Concerns
11 April
Dozens of homes in a Swedish no-go zone are no longer receiving postal deliveries after the company responsible judged their neighbourhood, an area of the notorious no-go zone Rinkeby, Stockholm, was too dangerous to send their staff into.

More Than 200 Migrants Rounded up in Serbia
11 April
Serbian police have rounded up more than 200 migrants in the country's north following reports of alleged attacks against the local population.

17-year-old accused of Oslo bomb scare remanded for two weeks
11 April
The Norwegian Police Security Service (Politiets sikkerhetstjeneste, PST) want the teenager to be charged with terror offences, which carry a maximum prison sentence of 15 years.

Following court hearings on Monday, PST revealed that the 17-year-old was carrying explosives when he was apprehended in the Norwegian capital on Saturday night.

"There was a container with lighter fluid and several nails attached to the outside," police attorney Kathrine Tonstad told newspaper Aftenposten.

The device had a "limited" potential to cause injury, Tonstad said.

"It might seem like a boy's prank to set off a small gas container, but once he has taped nails to the outside, it becomes something other than a prank," he added.

Bus driver faces fine for refusing ride to niqab-wearing woman
13 April
A police spokesman in Leer, Lower Saxony said on Thursday that the driver was being investigated for an administrative offence, with the fine possibly rising to €10,000. The woman was pregnant when the driver refused to let her onto the bus for wearing the conservative Islamic garb, the spokesman said, adding that her husband had reported the driver to local authorities.

The private bus company, which had been contracted by the city of Emden to run the local bus service, has admitted that the driver's actions breached local regulations. The company claimed that the driver had acted out of ignorance.


Except that Angela Merkel has announced she is in favour of banning both niqab and burka in public, so perhaps rhe driver's ignorance is merely temporary.

Man arrested over fatal Basel shooting
12 Apil
On the evening of March 9th two gunmen came into Café 56 in the Kleinbasel area of the city and fired shots, killing two people and leaving another in a serious condition. The assailants went on the run after the shooting. All three of the victims were Albanian.

In a statement on Wednesday morning the Basel public prosecutor said they had arrested a 41-year-old Albanian citizen "who is strongly suspected of being involved". He has been placed in custody for three months. A second suspect is still on the run.

The 24-year-old Albanian critically injured in the shooting was released from hospital and subsequently arrested for immigration offences and deported, said the prosecutor's statement.
Posted by: trailing wife || 04/15/2017 00:00 || Comments || Link || E-Mail|| [384 views] Top|| File under: Moslem Colonists
India-Pakistan
Three suspected RAW agents held in Azad Jammu and Kashmir
[DAWN] The Azad Jammu and

Kashmire

(AJK) Police on Friday claimed to have tossed in the slammer
Drop the rod and step away witcher hands up!
three suspected agents of India's Research and Analysis Wing (RAW


... India's Research and Analysis Wing, Pakistain's equivalent of the Boogie Man...


) who were allegedly involved in anti-state activities, including the bombing of a

cop shoppe

.

The masked suspects were produced before media persons at a briefing by senior police officials in Rawalakot, the headquarters of Poonch division, and were identified as Mohammad Khalil, Imtiaz and Rashid, all residents of Taroti village in Abbaspur.

Two of the suspects are in their mid-thirties and the third is in his mid-twenties, police officials said.

According to Sajid Imran, deputy superintendent of police (DSP) in Poonch, Khalil was the main suspect. He had reportedly visited India-held

Kashmire

in November 2014 to see his relatives in Bandi Chechian village, where he came in contact with RAW officials who lured him to work for them.

Khalil had undertaken the journey after obtaining an intra-

Kashmire

travel permit.

When he returned, he recruited fellow villagers, Imtiaz and Rashid, to work with him "for handsome returns."

During preliminary investigations, Khalil disclosed that he had crossed the Line of Control (LoC) about 14 or 15 times, from different parts of Abbaspur sector, over the last two years, while his accomplices also confessed to crossing the LoC five to six times.


Posted by: Fred || 04/15/2017 00:00 || Comments || Link || E-Mail|| [349 views] Top|| File under: Govt of Pakistan
Combing operations in and around Gujranwala, 79 suspects taken into custody
[CHANNEL24.PK] Combined search operations were conducted by Police and Intelligence forces in the vicinity of Gujranwala city on Friday, 24 News HD reports.

According to sources, a major search operation was conducted in Gujranwala in order to sniff out terrorist networks taking refuge in different parts of the city.

Initial reports suggest that many Afghan nationals were among the 79 suspects taken into custody. The suspects were later shifted to an disclosed location for interrogation.

The security forces also initiated a wide-scale bio-metric verification campaign of residents and also conducted detailed inspections of suspected houses.
Posted by: Fred || 04/15/2017 00:00 || Comments || Link || E-Mail|| [324 views] Top|| File under: TTP
Iraq
Islamic State mufti killed in Mosul air strike, Iraqi forces say
[BBC] One of the most senior religious leaders in the Islamic State (IS) group has been killed in west Mosul, according to Iraqi forces.

Abdullah al-Badrani, also known as Abu Ayoub al-Atar, reportedly died in an air strike by the US-led coalition on Thursday. Al-Badrani issued many of the group's dictates, leading to the torture, death and sexual abuse of civilians.

Iraqi security forces are trying to retake al-Nuri mosque in the old city.

The Islamic State group has made its name feared and reviled through the very public atrocities and human rights abuses it has committed against whole communities. Abu Ayoub al-Atar was infamous in Mosul and beyond for the religious decisions - or fatwas - he issued that permitted some of these acts. He is believed to have given the justification for the enslavement and sexual abuse of women from the Yazidi minority in northern Iraq.

More recently, he has given the authority for IS to continue to attack civilians in the eastern side of Mosul, which Iraqi forces have recaptured. He called the civilians apostates who deserve to be killed.
Posted by: Fred || 04/15/2017 00:00 || Comments || Link || E-Mail|| [634 views] Top|| File under: Islamic State
Israel-Palestine-Jordan
Report: Shalit deal terrorist arrested for burglary
Q: What is the difference between a jihadi and a common crook?
A: Allahu Akbar! Stick 'em up and hand over your money or die, kafir!

[Ynet] After arresting two suspects aged 27 and 17 following reports of robbery in Ra'anana, police discover the former falsified his identity and turned out to be one of the

Lions of Islam

released in exchange for Gilad Shalit.

Police tossed in the slammer
Keep yer hands where we can see 'em, if yez please!
a Paleostinian in Ra'anana Thursday night who was released from Israeli prison under the Shalit deal, on suspicion of breaking into a home and stealing jewelry and a laptop.

Authorities are currently looking into whether he was involved in other incidents of theft in the area.

On Thursday evening, Kfar Saba police received reports about two suspicious individuals on a street in the central city.

After arriving at the scene, they scoured the area in search of the two suspicious individuals, and eventually found the suspects who tried to escape while throwing items onto the street. Police believe the objects were stolen from one of the homes on the street.

After pursuing the two individuals in a brief chase, they were apprehended. The suspects, aged 27 and 17, identified themselves as residents of the city of Tira in central Israel.



It is not the first case in which one of the Shalit deal prisoners has been involved in criminal activity since his release.

However,


denial ain't just a river in Egypt...


a deeper investigation revealed that the 27 year old provided a false identity, and that he was in fact named Ali Ashal, a resident of Ramallah, who was one of the more than 1,000 prisoners swapped in exchange for IDF soldier Gilad Shalit.

Shalit was held in

Hamas, the well-beloved offspring of the Moslem Brotherhood,

captivity in

Gazoo

for five years after being

kidnapped

by Hamas in 2006.

It is not the first case in which one of the Shalit deal prisoners has been involved in criminal activity since his release.

Last August, one of the released prisoners was arrested at a building, also in Ra'anana. He had been sentenced to 6 years' imprisonment after he was convicted of involvement in illegal activity and possession of a weapon. Seven more Paleostinians were also arrested along with him, all of whom were suspected of being in Israel illegally.

After he was arrested in August, the terrorist said during his investigation: "Israel is our land. When we want, we will come in. With all due respect, this is our land. You are the first to say that we need permission."


And afterward he once again needed Israeli permission every time he wanted to leave his prison cell.
Posted by: trailing wife || 04/15/2017 00:00 || Comments || Link || E-Mail|| [344 views] Top|| File under:
US State Department Blacklists Hamas Terror Commander
[ALGEMEINER] The US State Department designated

Hamas, always the voice of sweet reason,

terror commander Abu Anas al-Ghandour as a Specially Designated Global Terrorist last week, imposing sanctions on Ghandour for "posing a significant risk of committing acts of terrorism that threaten the security of US nationals or the national security, foreign policy, or economy of the United States."

The State Department clarified that the sanctions prohibit US citizens from "engaging in transactions or dealings" with the

Gazoo

-based Ghandour, and that all of his property -- subject to US jurisdiction -- was deemed "frozen."

Ghandour, a high-level Hamas operative, has been involved in numerous terrorist operations, including an attack in 2006 on an IDF outpost at the Kerem Shalom crossing along the Israel-

Gazoo

border. The terror attack killed two Israeli soldiers and resulted in the kidnapping of Israeli soldier Gilad Shalit, who was held captive by Hamas for five years before being freed in a controversial prisoner exchange deal.

Hamas

front man

Sami Abu Zuhri


...a senior spokesman for Hamas. Zuhri gained notoriety in 2006 when he dropped his money belt containing somewhere between 640,000 and 900,000 euros, which was confiscated by Paleostinian security and customs officials at a routine border crossing from Egypt to Gaza. The news brought competing Hamas and Fatah forces to the crossing checkpoint for an epic face-making and hollering contest...


called Ghandour's blacklisting "an attempt to invert the real situation, because the real terrorist is the one who furnishes the arms of the occupier (Israel) to kill the children of Paleostine," referring to the US.


Posted by: Fred || 04/15/2017 00:00 || Comments || Link || E-Mail|| [388 views] Top|| File under: Hamas
Tram stabber killed Englishwoman while heading home from mental hospital
[IsraelTimes] British woman killed in attack on Jerusalem's light rail by East Jerusalem resident; off-duty cop, civilian tackle terrorist to the ground.

The Paleostinian man who stabbed to death a British woman on a Jerusalem tram on Friday was on his way home from a mental care facility, police said.

According to police, 57-year-old Jamil Tamimi left the hospital in northern Israel and was traveling toward his house in East Jerusalem's Ras al-Amoud neighborhood on the capital's light rail system.

As the train approached IDF Square, outside the Old City, shortly before 1:00 p.m., Tamimi "noticed the young woman standing next to him, crouched, took out a knife from his bag and stabbed her a number of times," police said.

The victim was a 25-year-old British woman in Israel on a student visa.

She was fatally

maimed

in the attack. Medics from the Magen David Adom ambulance service performed CPR on the woman at the scene before taking her to Jerusalem's Hadassah Hospital Mount Scopus, where she was eventually pronounced dead, a hospital spokesperson said.

According to the Shin Bet security service, Tamimi had a history of mental illness. He tried to commit suicide earlier this year by swallowing a razor blade. And he was found guilty of sexually abusing his daughter in 2011.

"This is another case, out of many, where a Paleostinian who is suffering from personal, mental or moral issues chooses to carry out a terror attack in order to find a way out of their problems," the Shin Bet said in a statement.

After stabbing her, Tamimi was subdued, without gunfire, by an off-duty police officer and a civilian.

"I was traveling on the light rail with my family. Suddenly I heard people shouting, 'terror attack! terror attack!' I hit the handbrake and ran toward the scene. I tackled the terrorist and 'neutralized' him so he couldn't continue hurting innocent people," the officer said.

Jerusalem Police Chief Yoram Halevi praised the officer's quick response, saying it prevented additional casualties, considering the light rail was full of people at the time of the attack.

After he was subdued, Tamimi was hauled out of the train by a number of

coppers

and was taken into custody.

Security forces have been on high alert over the Passover and Easter holidays when hundreds of thousands of people visit Jerusalem. The army imposed a closure on the West Bank for the duration of the holidays.

The attack occurred near IDF Square in the capital, along Jaffa Road, right near the walls of the Old City which was packed with Good Friday pilgrims and Jews celebrating Passover. Following the attack, the Border Police shut down the nearby Damascus Gate entrance to the Old City, but it was later reopened.

Tamimi's knife was recovered from the scene by police.

Jerusalem stabbing attack victim identified as 21 year-old British national

[Ynet] Hannah Bladon, 21, is the British theology student who was killed in the attack on the Jerusalem light rail at noon. She came to one semester of study at the Hebrew University as part of a student exchange program with the University of Birmingham, and was supposed to return to England in the summer.
Posted by: trailing wife || 04/15/2017 00:00 || Comments || Link || E-Mail|| [407 views] Top|| File under:
Southeast Asia
Suspected IS Member Deported from Philippines
[An Nahar] A Kuwaiti man suspected to be a member of the Islamic State
...formerly ISIS or ISIL, depending on your preference. Before that al-Qaeda in Iraq, as shaped by Abu Musab Zarqawi. They're very devout, committing every atrocity they can find in the Koran and inventing a few more. They fling Allah around with every other sentence, but to hear the pols talk they're not really Moslems....
group was Friday deported by the Philippines to face charges at home, a justice department official said.

Hussein al-Dhafiri, one of the two suspected IS members enjugged
Drop the gat, Rocky, or you're a dead 'un!
in the Philippines last month, was flown out of the country to Kuwait, undersecretary Erickson Balmes said.

A statement from the Kuwaiti embassy said Dhafiri was due to be tried in his home country.

"Evidence obtained by Kuwait's state security agencies also showed that he is planning to carry out terroristic attacks in the State of Kuwait," the statement said.

Dhafiri was arrested along with a Syrian woman Rahaf Zina, also named as a member of the jihadist group.

Zina and Dhafiri married after her high-ranking IS commander husband was killed in Syria, said Justice Secretary Vitaliano Aguirre.

He earlier said the pair had entered the country as part of plans for "a bombing operation" in the Philippines or Kuwait.

Philippine President Rodrigo Duterte has warned that IS members might make their way into the country by infiltrating its

Moslem

communities, concentrated in the south of the largely Catholic country.

The Philippines has been battling with

Moslem

bad boy

groups for years in the remote southern region, some of whom have since pledged allegiance to IS.


Posted by: Fred || 04/15/2017 00:00 || Comments || Link || E-Mail|| [288 views] Top|| File under: Islamic State
Suspect in 2014 bombing nabbed in Pattani
[The Nation] Narathiwat native Panya Pi, a suspect in a bombing attack in Yala province and several other violent incidents in the region since 2007, has been arrested.

Military spokesman Yutthanam Phetchmoung announced the capture of the 33-year-old after Yala provincial court in May 2014 issued a warrant for his arrest. He said that Panya was arrested at a grocery shop in Pattani province's Yarang district on Monday.

The arrest was credited to the collection of forensic evidence, checking of security camera footage and intelligence gathering, and by the the cooperation of local residents.
Posted by: ryuge || 04/15/2017 00:00 || Comments || Link || E-Mail|| [378 views] Top|| File under: Thai Insurgency
Syria-Lebanon-Iran
Syrian Army Thwarts Terrorists' Attack in Damascus Countryside
[ENGLISH.ALMANAR.LB] Syrian Army units thwarted an attack launched by al-Nusra


...formally Jabhat an-Nusrah li-Ahli al-Sham (Support Front for the People of the Levant), also known as al-Qaeda in the Levant. They aim to establish a pan-Arab caliphate. Not the same one as the Islamic State, though .. ...


Front on one of the military points in the western part of Damascus Countryside.

A military source told SANA that terrorist groups affiliated to al-Nusra on Friday attacked ,from the direction of Mogher al-Meer/ Dahar al-Aswad, a number of the military points on the axis of Sa'sa/Beit Jinn in the western part of Damascus Countryside.

The source added that army units operating in the area confronted the terrorist groups, leaving a number of them dead or injured while the rest fled away leaving behind all of their weaponry and equipment.

Hama

Army units carried out Friday intensive operations against movements of al-Nusra

forces of Evil

in the northern countryside of Hama.

A military source told SANA that the operations concentrated on the sites and infiltration axes of the terrorist groups in Souran, Tibet al-Imam, al-Boweida, north Maan, Tel Hweir, Hweir Valley, Tel Bazam, esat Morek, Hilfaya and al-Dahdouh, killing a large number of the terrorists, injuring others, and destroying machineguns-equipped armored vehicles .

Homs

The military source said that army units shelled gatherings and movement axes for

ISIS

terrorist organization in the area al-Zaitoun farms, Dohour al-Barsha, Rashid farm and the Peak of Ibn Arsan Mountain in the southeastern countryside of Homs.

The source said that a number of

bad boyz were potted

, others

were maimed

and their weapons and ammunition were destroyed.

Daraa

Army units clashed with terrorist groups affiliated to al-Nusra in the neighborhoods of al-Sad Road and al-Nazihen in Daraa al-Balad area, the military source said.

The

festivities

resulted in the killing and the injuring of a number of

forces of Evil

in addition to the destruction of machinegun nests and vehicles equipped with different types of machineguns.

The source added that army units killed a number of al-Nusra

forces of Evil

in al-Naima town.
Posted by: Fred || 04/15/2017 00:00 || Comments || Link || E-Mail|| [282 views] Top|| File under: Govt of Syria
Who's in the News
16
[untagged]
5
Islamic State
4
Houthis
4
Commies
4
Govt of Pakistan
3
Moslem Colonists
2
Arab Spring
2
Govt of Iran
2
Hezbollah
1
Thai Insurgency
1
TTP
1
Govt of Syria
1
al-Qaeda in the Arabian Peninsula
1
Hamas
1
Sublime Porte
1
Abu Sayyaf (ISIS)
1
Jamaat-e-Islami
Bookmark
E-Mail Me
The Classics
The O Club
Rantburg Store
The Bloids
The Never-ending Story
Thugburg
RSS Links
Gulf War I
The Way We Were
Bio
Merry-Go-Blog
Hair Through the Ages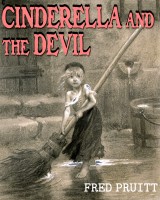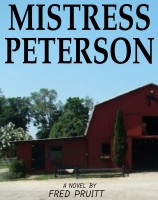 On Sale now!


A multi-volume chronology and reference guide set detailing three years of the Mexican Drug War between 2010 and 2012.

Rantburg.com and borderlandbeat.com correspondent and author Chris Covert presents his first non-fiction work detailing the drug and gang related violence in Mexico.

Chris gives us Mexican press dispatches of drug and gang war violence over three years, presented in a multi volume set intended to chronicle the death, violence and mayhem which has dominated Mexico for six years.
Click here for more information


Meet the Mods
In no particular order...


Steve White
Seafarious
Pappy
lotp
Scooter McGruder
john frum
tu3031
badanov
sherry
ryuge
GolfBravoUSMC
Bright Pebbles
trailing wife
Gloria
Fred
Besoeker
Glenmore
Frank G
3dc
Skidmark
Alaska Paul



Better than the average link...



Rantburg was assembled from recycled algorithms in the United States of America. No trees were destroyed in the production of this weblog. We did hurt some, though. Sorry.
54.242.115.55