Afghanistan
US air strike kills five Afghan cops
A US air strike killed five Afghan policemen during a joint operation against insurgents, officials said on Thursday, in an incident likely to further strain ties between the allies.

Afghan and US troops called for aerial support while fighting in the eastern province of Nangarhar, the US-led Nato coalition said, with local officials reporting special forces were reacting to a Taleban attack on a police post.

"We can confirm five Afghan police were accidently killed yesterday (Wednesday)," Lieutenant-Colonel Will Griffin, a spokesman for Nato's International Security Assistance Force (ISAF), told AFP. "It was a combined ANSF (Afghan National Security Force) and ISAF operation and it was a combined call for supporting aerial fire which resulted in the deaths of five Afghan policemen.

"Our condolences go out to the families of the policemen who lost their lives."

Ahmad Zia Abdulzai, spokesman for the Nangarhar provincial administration, told AFP that Taleban fighters had attacked a police checkpoint in Bati Kot district late on Wednesday.

"Special forces went to assist the police. They called in air support. An air strike was conducted but hit the police post mistakenly, and as a result the officers are dead and two others are wounded."

Abdulzai said that the rebels also suffered casualties but he gave no further details.

Bati Kot district is on the main road from the capital Kabul to neighbouring Pakistan -- a key transport route as Nato forces withdraw military equipment from Afghanistan.
Posted by: Steve White || 08/02/2013 00:00 || Comments || Link || E-Mail|| [368 views] Top|| File under:
Libya Army Colonel Shot Dead
Being a colonel is an awful lot like being an Al Qaeda Number Three...

There's always a major or number four who will move up to fill the post despite the recognized danger...

[AnNahar] A Libyan army officer was

rubbed out

in the eastern town of Derna, while another was seriously

maimed

in a second attack in Benghazi, a security official said Thursday.

In Misrata, also in the east, unknown attackers shot and killed a soldier, Libyan news agency Lana reported, quoting a local official.

The attacks, which all took place late on Wednesday, are the latest in a wave of violence targeting members of the security forces in Libya's volatile eastern region.

A security official told Agence

La Belle France

Presse that unknown attackers in the town of Derna had

bumped off

army Colonel Noueisri al-Adnen dead on Wednesday.

"Unknown assailants shot Colonel Noueisri al-Adnen while he was in his vehicle with his parents. He

was struck down in his prime

," the official said on condition of anonymity.

In Benghazi, Colonel Mabrouk al-Obeidi was seriously

maimed

after an

bomb

was placed in his car, the official added.

Since the fall of dictator Muammar Qadaffy


...who single-handedly turned a moderately prosperous kingdom into a dictator's fantasyland and was then murdered by his indignant subjects 42 years later...


in 2011, the east has seen a wave of attacks on judges as well as members of the military and police, who served under the former regime.

On Monday, a

boom-mobile

maimed

a Libyan naval officer in Benghazi, while on Sunday two

kaboom

s outside the city's courthouse

maimed

43 people. More than 1,200 inmates also broke out of the central prison.

Last week, two army officers and a prominent political activist were killed in the eastern city, cradle of the 2011 rebellion that toppled Qadaffy.
Posted by: trailing wife || 08/02/2013 00:01 || Comments || Link || E-Mail|| [413 views] Top|| File under: Arab Spring
Home Front: WoT
U.S. to 'Close an Unspecified Number of Embassies Around the World' Due to 'Security Concerns'
HT: Drudge. Well, since Cmdr. Zero has done such an AWESOME job of bringing the world together , the problem must emanate from The International Organization of Tea Parties...




Seen on Facebook, a comment from a man who recently moved back from Egypt: The last time we closed our embassies like that, the Benghazi attack happened.


US embassies that would normally be open this Sunday - including those in Israel, Abu Dhabi, Storied Baghdad


...located along the Tigris River, founded in the 8th century, home of the Abbasid Caliphate...


and Cairo - will be closed that day because of unspecified security concerns, the US State Department said on Thursday.

CBS News said US embassies would also be closed in Bahrain, Jordan, Kuwait, Libya, Oman, Qatar, Soddy Arabia


...a kingdom taking up the bulk of the Arabian peninsula. Its primary economic activity involves exporting oil and soaking Islamic rubes on the annual hajj pilgrimage. The country supports a large number of princes in whatcha might call princely splendor. When the oil runs out the rest of the world is going to kick sand in the Soddy national face...


, Yemen, Afghanistan and Bangladesh.

CBS News reported that the embassy closings were tied to US intelligence about an al-Qaeda plot against US diplomatic posts in the Middle East and other

Mohammedan

countries. CBS said the intelligence did not mention a specific location.


It appears State Department spokeswoman Marie Harf found her misplaced list. Go carefully out there, people.
Posted by: Uncle Phester || 08/02/2013 00:00 || Comments || Link || E-Mail|| [509 views] Top|| File under:
Iraq
Eight Iraq Security Forces Members Killed in Attacks
[AnNahar] Attacks killed eight Iraqi security forces members on Thursday, while four

jacket wallah

s were

rubbed out

attempting to target police, officials said.

In the deadliest attack,

gunnies

killed four soldiers and

maimed

three as they traveled to join their unit near Tikrit, north of Storied Baghdad


...located along the Tigris River, founded in the 8th century, home of the Abbasid Caliphate...


Gunmen also killed a prison guard in the northern province of Nineveh, while a bombing killed a police officer.

Four suicide bombers attempted to infiltrate federal police headquarters in

djinn-infested Mosul

, the capital of Nineveh, but were killed by security forces.

And

gunnies

killed an anti-al-Qaeda Sahwa militiaman along with his brother in Samarra, while two

non-combatants were killed

and five

maimed

in a bombing near Baquba.

Sunni

bully boyz

see the Sahwa militiaman, who sided with U.S. forces against

hard boyz

from late 2006 and helped to turn the tide of the war, as traitors, and often target them.

Iraqi police and soldiers are also frequently targeted in attacks by

bully boyz

opposed to the Iraqi government.

Iraq has been hit by a deadly surge of violence since the beginning of the year, which experts say has been driven by widespread discontent among Iraqi Sunnis that the government has failed to address.

July was the deadliest month for Iraq in five years, according to figures compiled by the U.N. and the Iraqi government.
Posted by: trailing wife || 08/02/2013 00:38 || Comments || Link || E-Mail|| [381 views] Top|| File under:
Israel-Palestine-Jordan
Jordan: Large arms cache seized near Syrian border
[Ynet] An army

front man

in Jordan said border police have incarcerated
Into the paddy wagon wit' yez!
smugglers trying to sneak in a large cache of arms from neighboring Syria.

The

front man

added the group arrested late Thursday included Jordanians and other Arab nationalities.


This Arab Spring thingy is coming in handy for down-arming (yes, I know it's not a real word, but it ought to be) the Muslim Middle East/North Africa as they use up current stocks on one another... or as Israel blows key bits up.



Posted by: trailing wife || 08/02/2013 06:28 || Comments || Link || E-Mail|| [399 views] Top|| File under:
Member of Anti-Zionist Haredi Sect Accused Of Spying For Iran
[IsraelTimes] Jerusalem suspect, member of Naturei Karte, reportedly confesses he offered his services to Tehran, said he'd also 'murder a Zionist'

A gag order was lifted Thursday on an espionage indictment filed against a 46-year-old Jerusalem resident accused of offering to serve as a spy for the Iranian regime.

The suspect, who has not yet been named by authorities, is being held on charges of espionage and abetting an enemy in a time of war.

The suspect reportedly belongs to the anti-Zionist Neturei Karta Haredi sect, which holds a theological view that sees the founding of the State of Israel as a violation of God's plan for history.

According to the indictment, the suspect reportedly flew to Berlin in January 2011 in order to meet with Iranian officials at the country's embassy in the city. He attempted to enter the embassy on January 17, but found it to be closed. Returning the following day, he was shepherded into an inner room at the embassy and there met with three

faceless myrmidons

.

One of the men introduced himself as Haji Baba, according to the indictment, which is partly based on the suspect's testimony.

The suspect told the Iranian officials that he denies the existence of the State of Israel and offered to spy for Iran. He also explained to the officials that he was not interested in asylum, and was "willing to murder a Zionist."

The Iranian officials gave the suspect a note with an email address where they said he would find a message. They also asked the suspect to maintain telephone contact with them.

Three days after the meeting, the suspect returned to Israel and began to check the email account repeatedly, and even attempted to contact "Haji Baba" by phone.

He was nabbed
Keep yer hands where we can see 'em, if yez please!
in mid-July, but a gag order was placed on the case.

Yair Nehorai, the suspect's attorney, said his client did not harm national security.

"It's important to remember that no harm was caused to the state or any other party. The [indictment] refers to events that took place over two years ago. We will study the evidence and deal with these serious accusations," Nehorai said.

The state prosecution has said the suspect confessed to the crimes cited in the indictment.

In 2006, members of the fringe Neturei Karta sect visited Iran to take part in a conference hosted by President Mahmoud Short Round Ahmadinejad which sought to "re-examine the Holocaust."

The group was widely condemned for the visit, which was designed to lend a sheen of respectability to Holocaust denial efforts by the Iranian regime.

"Frankly, even among the Hasidic world, by and large Neturei Karta are regarded as freaks," London Rabbi Jeremy Rosen told the BBC at the time.
Posted by: trailing wife || 08/02/2013 00:00 || Comments || Link || E-Mail|| [368 views] Top|| File under: Govt of Iran
Syria-Lebanon-Iran
Two Rockets Hit Baabda Area, One Near Presidential Palace
Pre-sabbath shenanigans in Beirut. Really, the lads are having just a little too much fun.

[AnNahar] Two rockets fell in the Baabda area on Thursday evening, one of them near the presidential palace, in the third such incident in less than two months.

"A rocket fell near the (army's) Command and Staff College in al-Rayhaniyeh as another rocket hit the garden of Elham Freiha's house, and both were fired from al-Mwanseh area in Dhour Aramoun," state-run National News Agency reported.

MTV said the rockets were fired from "a barren area in Souk al-Gharb" near Aley.

A security source told MTV the attack caused no casualties among military personnel or civilians.

"One of the rockets fell around 50 meters away from the defense ministry" in Fayyadiyeh, a suburb of Beirut, MTV reported.

Al-Jadeed television said a rocket fell around 100 meters away from the presidential palace as Agence

La Belle France

Presse said it landed around 100 meters away from the palace's back entrance.

"The house of the army's intelligence director (Brig. Gen. Edmond Fadel) is close to the house of the Freiha family where one of the rockets landed," al-Jadeed said.

MTV said one of the rockets landed near the house of the Saudi ambassador but failed to explode.

Earlier in the day,

Leb

marked the 68th Army Day, with President Michel Suleiman


...before assuming office as President, he held the position of commander of the Leb Armed Forces. That was after the previous commander, the loathesome Emile Lahoud, took office as president in November of 1998. Likely the next president of Leb will be whoever's commander of the armed forces, too...


saying it was time for the Lebanese state and the army to be the sole decision-makers on the use of the nation's capabilities.

"It has become urgent to approve a defense strategy after the resistance's arms went beyond

Leb

's borders," Suleiman said during a ceremony marking anniversary of the Lebanese army's founding, in an allusion to Hizbullah's military intervention in Syria.

On June 21, two rocket launch pads were found in the Kesrouan area of Ballouneh after a rocket went kaboom! in the Baabda town of Araya. The second rocket failed to launch.

Sources told Naharnet back then that the relevant security and military authorities and the Presidential Guard were scouring the area, without ruling out that the presidential palace could have been the target of the rocket.

In May, two rockets slammed into the Hizbullah stronghold of Beirut's southern suburbs, wounding four people.
Posted by: trailing wife || 08/02/2013 01:10 || Comments || Link || E-Mail|| [374 views] Top|| File under:
At least 40 killed in Syrian weapons depot blast
Rocket attacks struck government-held districts in the central Syrian city of Homs on Thursday, setting off successive explosions in a weapons depot that killed at least 40 people and wounded dozens, an opposition group and residents said. The blasts sent a massive ball of fire into the sky, causing widespread damage and panic among residents, many of whom are supporters of President Bashar Al Assad.

One resident said the explosions were so strong that they cracked the walls of some buildings. Thick smoke and dust could be seen from a distance as explosions shook the ground. A video posted online by activists showed a huge ball of fire over Homs neighbourhoods.

The explosions in Homs reflected the see-saw nature of the conflict. It showed that despite significant advances by Assad's military, rebels could still strike back.

An official at the governor's office in Homs said about 10 rockets slammed into the neighbourhood of Zahra and the nearby sports stadium, sparking a large fire and causing several casualties. He said the explosions caused massive destruction and wounded at least 130 people. He didn't offer a number for those killed.

The Britain-based Syrian Observatory for Human Rights, which closely monitors the fighting in Syria, said 40 people were killed and 120 were wounded — some critically — when rockets struck an arms depot, igniting the fire.

A resident of Homs corroborated that account, saying he heard blasts for more than an hour after the first explosion. He said they could be heard from the overwhelmingly pro-regime districts of Wadi Dahab and Al Walid, where the regime is known to keep arms depots.

"Rockets were falling on the area ... when the arms depot began to explode but we don't know if the rockets triggered the blasts," he said, speaking on condition of anonymity for fear of retaliation.

He said the explosions were so strong that "they shook parts of the city." They also shattered all windows in the area and cracked walls, he added.

He said he spoke with Syrian Arab Red Moon-Shaped Thingy Crescent paramedics who told him that at least 22 bodies were taken to hospitals.

The explosions in Homs coincided with a rare trip by President Bashar Assad to a former rebel bastion near the capital, Damascus, to mark Army Day.

Assad's visit to Daraya is his first known public trip outside the capital, his seat of power, in more than a year. He visited the battered Baba Amr district in the central city of Homs after troops seized it from rebels in March 2012.
Posted by: Steve White || 08/02/2013 00:00 || Comments || Link || E-Mail|| [731 views] Top|| File under: Arab Spring
Who's in the News
33
[untagged]
3
Arab Spring
1
al-Qaeda in Arabia
1
Hezbollah
1
Commies
1
Palestinian Authority
1
Narcos
1
al-Qaeda in North Africa
1
Govt of Iran
1
Muslim Brotherhood
1
Taliban
1
Govt of Syria
Bookmark
E-Mail Me
The Classics
The O Club
Rantburg Store
The Bloids
The Never-ending Story
Thugburg
RSS Links
Gulf War I
The Way We Were
Bio
Merry-Go-Blog
Hair Through the Ages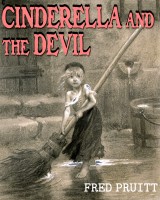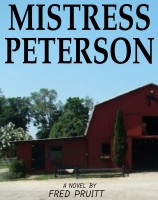 On Sale now!


A multi-volume chronology and reference guide set detailing three years of the Mexican Drug War between 2010 and 2012.

Rantburg.com and borderlandbeat.com correspondent and author Chris Covert presents his first non-fiction work detailing the drug and gang related violence in Mexico.

Chris gives us Mexican press dispatches of drug and gang war violence over three years, presented in a multi volume set intended to chronicle the death, violence and mayhem which has dominated Mexico for six years.
Click here for more information


Meet the Mods
In no particular order...


Steve White
Seafarious
Pappy
lotp
Scooter McGruder
john frum
tu3031
badanov
sherry
ryuge
GolfBravoUSMC
Bright Pebbles
trailing wife
Gloria
Fred
Besoeker
Glenmore
Frank G
3dc
Skidmark
Alaska Paul



Better than the average link...



Rantburg was assembled from recycled algorithms in the United States of America. No trees were destroyed in the production of this weblog. We did hurt some, though. Sorry.
34.234.76.59