Africa Horn
Battles in Bay and Lower Shabelle regions
BAIDOA, Somalia -- At least seven people including five civilians were reportedly killed in a fierce fighting between Somali Government forces aided by Æthiopian troops and Al Shabaab fighters on Saturday night, Garowe Online reports. The battle erupted when allied forces attacked Al Shabaab positions in Koranbod vicinity which situates some few KMs south of Qansaxdere district, according to residents.

Witnesses confirmed that other 15 persons were wounded during the battle, "Heavy mortars exchanged by both sides left several houses and some business centers destroyed," added an eyewitness.

Local reports say that Al Shabaab militants still control the area but hundreds of allied forces are advancing towards Koranbod. Ethiopian troops established temporary military bases near Bay regional district of Qansaxdere in southern Somalia.

Separately, AMISOM forces have conducted cleanup operations in Lower Shabelle region by inflicting heavy losses on Al Shabaab fighters, officials said.

Heavy clashes between AMISOM forces and Al Shabaab militias were reported from Yaqbari-weyne village of Lower Shabelle region but the number of casualty figures was not verified.

Ten persons including two civilians and eight others from the opposing sides died in El-Barde town of Bakool region after Al Qaeda linked Al Shabaab group attempted to seize its control on August 30.
Posted by: Steve White || 09/03/2013 00:00 || Comments || Link || E-Mail|| [403 views] Top|| File under: al-Shabaab
Landmine attack kills one in Mogadishu
MOGADISHU -- unidentified assailants killed an immigration department officer in landmine attack in Mogadishu's Shibis district on Sunday evening, Garowe Online reports.

Qasim Hassan Takow was reportedly on his way to home when the remote-detonated bomb targeted his car. Witnesses reported that AMISOM and Somali government forces sealed all nearby roads for security operation shortly after the landmine went off.

As usual, security officials said investigations are underway to identify the perpetrators of such heinous acts.
Posted by: Steve White || 09/03/2013 00:00 || Comments || Link || E-Mail|| [399 views] Top|| File under:
Africa North
Egypt destroys homes for possible Gaza Buffer Zone
Follow-up of yesterday's story. The Eyptians seem rather serious in their disdain of the Gazooks...

[Al Ahram] Egypt's military bulldozed 13 homes along the

Gazoo

Strip border and caved in tunnels beneath them as a prelude to the possible creation of a buffer zone to reduce weapon smuggling and illegal

myrmidon

crossings, angering residents who said they were evicted with no compensation, security officials and residents said Sunday.

The military envisions creating a building-free zone with no trees 500 meters (1,640 feet) wide and 10 kilometers (6 miles) long starting at the Rafah border crossing and ending at the Mediterranean Sea, Northern Sinai government officials said. The homes were knocked down over the last 10 days as a test of the buffer zone idea in an area called el-Sarsoriya, a few kilometers (miles) from the Rafah crossing, while explosives were used to collapse the tunnels. The officials spoke on condition of anonymity because they were not authorized to speak to the media.

The move comes as Egypt's interim government and military attempt to assert more stringent state control over the largely lawless northern Sinai Peninsula, where Islamic

snuffies

have turned large areas into strongholds from which they have waged repeated attacks on security forces, Christians and tribal leaders -- compounding the country's security woes following the ouster of Islamist President Mohammed Morsi in July. Homes and trees along the

Gazoo

border have been used as a cover for

snuffies

to fire at border guards.

Ehab Ghussein, a

front man

for the

Hamas, always the voice of sweet reason,

government in

Gazoo

, said he feared the creation of a buffer zone would be a step toward imposing "a new blockade on

Gazoo

and increase the suffering of its people."

"Buffer zones are not needed between neighboring countries that have historical and social relations," Ghussein said, calling instead for the establishment of a free trade zone at the Egypt-

Gazoo

border.

The Egyptian military has closed much of the once-bustling tunnel system, but some remain along the 15-kilometer (9-mile) stretch of border. Residents angered by the past days' bulldozing staged a sit-in protest in Rafah Sunday.

One tribal leader claimed that many more homes were demolished and that the bulldozers showed up without notice, giving people little time to leave with their belongings. And the government has offered no compensation, he added, to residents who lost their homes. He spoke on condition of anonymity because he feared retribution from authorities.

Posted by: Fred || 09/03/2013 00:00 || Comments || Link || E-Mail|| [400 views] Top|| File under: Arab Spring
Brüderbund leader Saad El-Husseini arrested in Cairo
[Al Ahram] Egyptian security forces locked away
Keep yer hands where we can see 'em, if yez please!


Moslem Brüderbund

leading figure Saad El-Husseini on Monday, as part of an ongoing crackdown on the Islamist group's members, following the ouster of former president Mohamed Morsi amidst mass popular protests.

El-Husseini was located and taken from a house in the district of New Cairo on the outskirts of the capital on Monday evening.

Fifty-four year old El-Husseini is a member of the

Moslem Brüderbund

's Guidance Bureau -- the group's highest administrative board -- and a senior member in the group's Freedom and Justice Party.

He is also the former governor of the Delta governorate of Kafr El-Sheikh.

Dozens of leading Brotherhood figures, including the group's Supreme Guide Mohamed Badie, and hundreds of members have been arrested since security forces dispersed two large pro-Morsi protest camps in Cairo on 14 August, during which hundreds were killed.

Most of the Brotherhood leaders who have been arrested over the last few weeks have been accused of 'inciting violence' during

festivities

that broke out in the wake of the ouster of Morsi, who hails from the Brotherhood.

Posted by: Fred || 09/03/2013 00:00 || Comments || Link || E-Mail|| [377 views] Top|| File under: Arab Spring
49 inmates escape from Tunisian prison
Forty-nine inmates escaped from a Tunisian prison after overpowering guards, a senior official said on Monday, in a further sign of faltering security as a political crisis over popular discontent with Islamist rule festers.

Prisons director-general Habib Sboui said 49 inmates broke out of the prison in the town of Gabes on Sunday evening, and that 12 were recaptured a little later.

"They escaped in an ambush in which guards were assaulted, without any shooting," Sboui said in a statement. It was believed the escapees were all common criminals, he said.

Still, the breakout attested to deteriorating security that has been exploited by Islamist militants with a series of attacks, two of which resulted in the killing of two opposition secular politicians that triggered the political crisis. Tunisia has jailed hundreds of Islamist militants over the past year in connection with attacks.

In 2011, thousands of prisoners escaped in Tunisia during the nationwide disorder that followed the fall of autocratic president Zine Al Abidine Ali to a popular revolt.
Posted by: Steve White || 09/03/2013 00:00 || Comments || Link || E-Mail|| [380 views] Top|| File under:
Caribbean-Latin America
Violence down in Sonora state; 4 die
For a map, click here. For a map of Sonora state, click here.

By Chris Covert
Rantburg.com

While violence has gone down overall in the Mexican state of Sonora, in some municipalities murders have increased as much as 94 percent, according to Mexican news reports.

A new report posted Monday on the website of El Imparcial news daily said that intentional homicides statewide are down from 2012, going from 338 to 284 between January and July, a reduction of almost 16 percent.

The report came from information provided by the Sonora state Procuraduria General de Justicia de Estado or attorney general's office.

Although the overall rate has gone down, murders in key municipalities have soared, including Cajeme and Hermosillo, while Nogales and Navojoa have registered a modest year over year decline.

Cajeme's intentional homicide rate went to 94 percent with 97 murders in the first half of 2013, with 97 against 50 the same period last year.

Similarly, in Hermosillo, the state capital of Sonora murders have risen 31 percent, going from 48 in 2012 to 63 in 2013.

A total of five individuals have been killed in drug and gang violence in Sonora state.

One man was shot to death and another was wounded in a shooting in Magdalena municipality Sunday. Juceth Montero Ruiz, 27 was shot to death and Iber Montero Ruiz was shot and wounded in Villa Trento colony as they were traveling aboard a Jeep Cherokee SUV near the intersection of Calle Alberto Bello and Carretera Internacional. Armed suspects traveling aboard a GM brand SUV fired on the pair, then apparently fled the scene. Police later found the SUV, which had been hit by small arms fire.


A man was shot to death in Pueblo Yaqui Sunday. Eduardo Castro leyva, 27, was found in Heros de 47 colony wounded with packages of drugs said to be marijuana. A handgun was also found nearby. He later died at a hospital in Ciudad Obregon. News reports say the victim was a known criminal who had served time in prison for carjacking.


A man in his teens was found apparently beaten to death in Pueblo Yaqui. Jorge Alberto Mendivil Ibarra, 19, had been kidnapped last Saturday by armed suspects who forced him into a vehicle before speeding away. The victim was found near the intersection of Calle 500 and Carretera Internacional in Valle del Yaqui. Mendivil Ibarra had a prior criminal problem involving cattle rustling.


A man in his 30s was shot to death while trying to stop a burglary at his home in Esperanza Friday. Mario Alberto Castro Leyva, 30 came home with his wife to find two men leaving his residence on Ampliacion Alameda. When he tried to stop them, one of the men shot Castro Leyva in his chest and then fled aboard a bicycle.


A man was shot and wounded in Caborca municipality Sunday. Daniel Romero Martinez, 38 was shot in the backyard of his residence in San Rafael colony, where several armed suspects dismounted from a Nissan Xterra and shot him using a handgun and a rifle.
Chris Covert writes Mexican Drug War and national political news for Rantburg.com and BorderlandBeat.com. He can be reached at grurkka@gmail.com. His latest work of non-fiction, The Wounded Eagle: Volume 2 went on sale Sunday at Amazon.com and Smashwords.com.
Posted by: badanov || 09/03/2013 00:00 || Comments || Link || E-Mail|| [373 views] Top|| File under:
India-Pakistan
Peace volunteer shot dead in Swat
[Dawn] Unidentified persons

rubbed out

a member of a village defence committee in Matta area of Swat


...a valley and an administrative district in the Khyber Pakhtunkhwa Province of Pakistain, located 99 mi from Islamabad. It is inhabited mostly by Pashto speakers. The place has gone steadily downhill since the days when Babe Ruth was the Sultan of Swat...


on Saturday night.

According to police, Akbar Ali, a resident of Dureshkhela area, was

rubbed out

by

person or persons unknown

outside his residence. He was a member of a local village defence committee.

Police said that

the dear departed

was going home late in the night after parking his car when the attackers targeted him. He

was struck down in his prime

.

In Kohat, two men were kidnapped at gunpoint near Ustarzai on Hangu Road on Sunday.

According to police, a driver and his helper were carrying goods in their truck to
Kurram Agency


...home of an intricately interconnected web of poverty, ignorance, and religious fanaticism, where the laws of cause and effect are assumed to be suspended, conveniently located adjacent to Tora Bora...


when they were kidnapped. The kidnappers left the vehicle and took the two men to an unspecified place. Police were trying to ascertain names and whereabouts of the victims.

Meanwhile,


...back at the argument, Jane reached into her purse for her .38...


the bodies of a man and woman were found in Kata Kanri area on Hangu Road on Sunday.

The Ustarzai police said that

the dear departed

were identified as Dilawar and his sister-in-law Payao Bibi. Police said that both had been shot in their heads with a pistol, however, reason behind the double murder couldn't be known.
Posted by: Fred || 09/03/2013 00:00 || Comments || Link || E-Mail|| [404 views] Top|| File under: TTP
Iraq
Turkish consul's convoy hit by bomb in north Iraq
[Al Ahram] A convoy transporting Turkey's consul general was hit by a bombing between the northern Iraqi cities of

djinn-infested Mosul

and Arbil on Monday causing no casualties, diplomatic sources said.

The blast, which struck in

djinn-infested Mosul

, damaged all four vehicles in the convoy as it was en route to the Iraqi Kurdish regional capital Arbil.

It was not immediately clear if the consul was explicitly targeted.

"There were no casualties, no

maimed

," a Turkish diplomat in Storied Baghdad


...located along the Tigris River, founded in the 8th century, home of the Abbasid Caliphate...


told AFP, speaking on condition of anonymity


... for fear of being murdered...


"It's not clear whether they aimed at our convoy or if it was an indiscriminate attack."

The diplomat said that the convoy's cars were damaged.

A

front man

for the Turkish foreign ministry in Ankara confirmed the attack, and said Foreign Minister Ahmet Davutoglu had called the consul general for more information.

"It's not yet clear who carried out the attack and against whom," the

front man

said.

"The investigation is continuing. We have contacted the Iraqi authorities immediately after the incident and asked that the culprits be found out and that the security of our missions be enhanced."
Posted by: Fred || 09/03/2013 00:00 || Comments || Link || E-Mail|| [388 views] Top|| File under: Islamic State of Iraq
Israel-Palestine-Jordan
Report: US-Trained Fighters Sneaking Into Syria
[Ynet] US President Barack Obama
Why can't I just eat my waffle?...
indicated in a meeting with Republican senators that a covert effort by the United States to arm and train Syrian rebels was beginning to yield results: the first 50-man cell of fighters, who have been trained by the CIA, was beginning to sneak into Syria, the New York Times


...which still proudly displays Walter Duranty's Pulitzer prize...


reported.


So the CIA can't help but boast about training Syrian rebels. How far they've fallen from the days of Casey and Angelton...

According to the report, senators
John Maverick McCain
... the Senator-for-Life from Arizona, former presidential candidate and even more former foot soldier in the Reagan Revolution...
and Lindsay Graham have decided to endorse a strike in Syria following the meeting.
Posted by: trailing wife || 09/03/2013 09:12 || Comments || Link || E-Mail|| [649 views] Top|| File under:
Israel, U.S. carry out joint missile test in the Med
Israel and the U.S. carried out a missile test in the Mediterranean sea on Tuesday, Israel's Defense Ministry said in a statement, amid rising tensions in the region over the crisis in Syria.

The confirmation came after morning reports indicated that Russia had detected two ballistic "objects" launched toward the eastern Mediterranean from the central part of the same and a U.S. denial that its navy had been involved.


So who exactly is being sent a message?

The Arrow III missile defense system was tested with a "sparrow" missile, which simulates a ballistic missile, and is launched from a plane, during the exercise.

The exercise was carried out from an Israel Air Force base in central Israel, the Defense Ministry said in the statement.

The Defense Ministry's statement contradicted those made earlier Tuesday by a spokesman for the U.S. Navy's European headquarters, who said it had not fired any missiles from ships in the Mediterranean. "No missiles were fired from U.S. ships in the Mediterranean," said the spokesman. He had no further comment.


This is not a contradiction of Israel's statement that they dunnit.

The projectiles fell into the sea, a sources in Damascus was quoted as saying by the state-run Russian news agency RIA.


Have them splash down exactly three miles off the coast of Tartus. That'll send a message...

Russia's embassy in Syria said there was no sign of a missile attack or explosions in Damascus, according to the Itar-Tass news agency. A Damascus resident told Haaretz he did not heard anything that might indicate a strike on the capital.

Syria's early warning radar system did not detect any missiles landing on Syrian territory either, according to a Syrian security source quoted by Lebanon's Al-Manar television on Tuesday.


Not that they would since the evil Joooz know how to spoof and shut down Syrian early warning radar...

The Interfax news agency quoted a ministry spokesman as saying the launch was detected at 10:16 A.M. Moscow time (0616 GMT) by an early warning radar station at Armavir, near the Black Sea, which is designed to detect missiles from Europe and Iran.

The agencies did not say who had carried out the launch and whether any impact had been detected. The ministry declined comment to Reuters.

"The trajectory of these objects goes from the central part of the Mediterranean Sea toward the eastern part of the Mediterranean coast," Interfax quoted the ministry spokesman as saying.
Posted by: Steve White || 09/03/2013 08:35 || Comments || Link || E-Mail|| [493 views] Top|| File under:
Syria-Lebanon-Iran
Three Charged with Firing Rockets from South against Israel
[An Nahar]Three people were charged on Monday with firing rockets from Lebanon against Israel on August 22, reported the National News Agency.

State Commissioner to the Military Court Judge Saqr Saqr charged Lebanese national Youssef Mohammed al-Fleity and Omar Abdul Mawla al-Atrash and a fugitive with firing the rockets from southern Lebanon against Israel.

The Lebanese suspects were arrested on Saturday and confessed
"Owww! I confess! I killed JonBenet! Make him stop!"
to transporting rockets from the Gaza region in the Bekaa to individuals in the southern region of Tyre.

The rockets were since fired from al-Hawsh-Tyre region towards Israel on August 22. Four Katyusha rockets were fired in the incident and Israel's Channel 2 said one landed in the town of Nahariya.

The Israeli army said its Iron Dome missile defense system intercepted one of "three or four rockets fired from south of Tyre." The other rockets did not land in Israeli territory.
"Whose territory did they hit?"
"One hit Turkey. Two hit Bulgaria. And one hit Cyprus. The others went in the drink."
The attack prompted Israeli warplanes the next day to strike a Popular Front for the Liberation of Palestine-General Command (PFLP-GC) base in a valley in Naameh that lies 16 kilometers south of Beirut. The strike did not cause any casualties or material damage. The PFLP-GC denied it was involved in the rocket attack.
Posted by: Fred || 09/03/2013 00:00 || Comments || Link || E-Mail|| [369 views] Top|| File under: al-Nusra
Hizbullah Mobilizes ahead of Potential U.S. Syria Strike
[An Nahar] Hizbullah is redeploying its forces ahead of possible U.S. strikes on Damascus, witnesses said on Monday.

The reports come as the daily Al-Akhbar said that the group had "called on all its officers and members to man their positions."

Residents speaking to Agence

La Belle France

Presse in the southern city of Tyre said there appeared to be a general mobilization of the group's members, even if such a movement was not being publicly discussed.

Many Hizbullah fighters have disappeared from local villages in the last five days, though strict security measures around group headquarters and checkpoints have remained in place, residents said.

The situation is the same in the Bekaa Valley, a stronghold of Hizbullah.

Residents said fighters, including gunners, had left their regular posts, and switched off their mobile phones to ensure they could not be traced.


Can't cell phones be remotely turned on with the correct protocols?

In the southern suburbs of Beirut, also a Hizbullah bastion, teenagers have replaced more experienced fighters at checkpoints inspecting cars entering the district.

A party

front man

declined to comment on the reported redeployment of the group's forces.

On Monday, Al-Akhbar also reported that the "Syrian army has mobilized units that have not participated until now in the conflict."

"It has established an operations room... with Hizbullah and the units in charge of missiles are at an unprecedented level of alert," the daily added.


Ah yes, the missiles. Those are the ones Israel presented a detailed map of their location to the UN a few years ago, the ones whose locations have been preprogrammed into the Israel's own missiles, yes? Definitely man those babies, yeah!

"The Islamic resistance has called on all its officers and members to man their positions," the newspaper reported.

The reported mobilization comes after U.S. President Barack Obama
Ready to Rule from Day One...
said he favored the use of military action against Syria in response to an alleged chemical weapons attack in the suburbs of Damascus.

But Obama has said he will seek approval from Congress for any strikes in response to the attack, for which the Syrian regime denies responsibility.

Hizbullah is a close ally of the Syrian regime, and has dispatched fighters to battle alongside Syrian troops and against rebels seeking to overthrow
Hereditary President-for-Life Bashir Pencilneck al-Assad


Scourge of Qusayr...


Wadah Charara, an expert on the party, says it commands around 30,000 fighters, including 10,000 with extensive combat experience.


Granted, most of that combat experience is against other Lebanese, but there it is.

Between 800 and 1,200 Hizbullah fighters are thought to have taken part in the Syrian regime's battle to recapture the town of Qusayr in central Homs province earlier this year.
Posted by: Fred || 09/03/2013 00:00 || Comments || Link || E-Mail|| [495 views] Top|| File under: Hezbollah
Nearly 90 Syrian rebels killed in 48 hours
[Al Ahram] Nearly 90 rebels were killed near the Syrian capital over the past 48 hours, a watchdog said Monday, as fighting raged ahead of possible foreign military action against the regime.

At least 29 of those killed, among them non-Syrians, died in an army ambush Monday in Adra, northeast of Damascus, the Syrian Observatory for Human Rights said.

The group, which relies on a network of activists, doctors and lawyers on the ground for its information, said security forces were also among those killed and injured, without giving numbers.

State news agency SANA, meanwhile, said an army unit had killed "mostly" members of the Islamist group Al-Nusra Front, which has many foreign recruits.

Adra, an industrial city 35 kilometres (20 miles) from Damascus, is a key entry point to Eastern Ghouta, an agricultural area where rebels and regime forces have frequently clashed.

Rebel-held Eastern Ghouta was one of the Damascus suburbs targeted in an alleged chemical weapons attack on 21 August that caused worldwide outrage and triggered calls for US-led military retaliation against the regime.

The Observatory said another 46 rebels had died on Sunday around the town of Rouhayba, also northeast of the Syrian capital, in air raids and fighting that came when regime forces retaliated for an attack on army positions.

Another 11 rebels died Sunday in different areas near Damascus, it added.

According to the Observatory, more than 110,000 people have been killed since Syria's conflict broke out in March 2011, including at least 40,146 civilians.

Hundreds were reportedly killed in the alleged poison gas attack on 21 August that some Western and Arab countries have blamed on the regime of Syrian
Hereditary President-for-Life Bashir Pencilneck al-Assad


The Scourge of Hama...


-- a claim it denies.

US President Barack Obama
Because I won...
decided on Saturday that he would seek the approval of Congress before launching any military strikes on Syria over the attack.

That pushes back any intervention until next week at the earliest, as

politician

s only come back from summer recess on September 9.

Syria's UN representative Bashar al-Jaafari has asked the United Nations


...a formerly good idea gone bad...


to try to "prevent any aggression" against the regime, insisting that his government has "never used chemical weapons."

But Washington says it has proof Syria used sarin gas and

La Belle France

on Monday was set to provide what it claims is clear evidence that the regime was behind the alleged chemical attack.

Posted by: Fred || 09/03/2013 00:00 || Comments || Link || E-Mail|| [516 views] Top|| File under: Govt of Syria
Who's in the News
27
[untagged]
7
Govt of Syria
3
Arab Spring
1
al-Shabaab
1
Hezbollah
1
TTP
1
Hamas
1
al-Qaeda
1
Govt of Pakistan
1
Islamic State of Iraq
1
al-Nusra
1
Govt of Iraq
Bookmark
E-Mail Me
The Classics
The O Club
Rantburg Store
The Bloids
The Never-ending Story
Thugburg
RSS Links
Gulf War I
The Way We Were
Bio
Merry-Go-Blog
Hair Through the Ages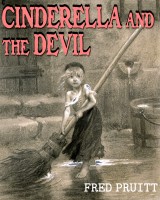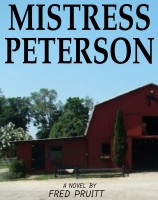 On Sale now!


A multi-volume chronology and reference guide set detailing three years of the Mexican Drug War between 2010 and 2012.

Rantburg.com and borderlandbeat.com correspondent and author Chris Covert presents his first non-fiction work detailing the drug and gang related violence in Mexico.

Chris gives us Mexican press dispatches of drug and gang war violence over three years, presented in a multi volume set intended to chronicle the death, violence and mayhem which has dominated Mexico for six years.
Click here for more information


Meet the Mods
In no particular order...


Steve White
Seafarious
Pappy
lotp
Scooter McGruder
john frum
tu3031
badanov
sherry
ryuge
GolfBravoUSMC
Bright Pebbles
trailing wife
Gloria
Fred
Besoeker
Glenmore
Frank G
3dc
Skidmark
Alaska Paul



Better than the average link...



Rantburg was assembled from recycled algorithms in the United States of America. No trees were destroyed in the production of this weblog. We did hurt some, though. Sorry.
3.80.32.33