Afghanistan
Afghan police kill six jihadis
At least six Taliban Islamic fascisti were killed in

festivities

with Afghan police in eastern Ghazni province on Monday, Ghazni police said.

The incident took place in Aab Band district of Ghazni province on Monday when Taliban Islamic fascisti attacked on Afghan police convoy, it said.

Ghazni police said that four Afghan

coppers

were

maimed

in the clash.

Aab Band is one of insecure districts in the province in which Islamic fascisti have been active and often targeted Afghan police checkpoints.
Posted by: trailing wife || 02/15/2012 00:00 || Comments || Link || E-Mail|| [242 views] Top|| File under:
Africa North
Egypt state media accuses US of spreading anarchy
CAIRO - State-run newspapers splashed accusations of a US plan to spread "anarchy" in Egypt, escalating a dispute that Washington said on Tuesday must be resolved to ensure their continued military cooperation.


Boy howdy, good thing Obama is going to give them economic and military aid. Just think what the Egyptians would think of us otherwise...

Based on remarks by a government minister, the headlines marked another low in the crisis between Washington and Cairo triggered by the investigation into US-based non-governmental organisations that has resulted in criminal charges against Americans who have been banned from leaving the country.


Another low. Seems like we've had a lot of those since Hosni got tossed...

We are an ambitious people, ever striving to break barriers.

"America is behind the anarchy," declared the front page of Al Gomhuria newspaper. "American funding aims to spread anarchy in Egypt," read the front page of Al Ahram newspaper. The papers are two of Egypt's most widely distributed dailies.


Newspapers have to sell, governments need enemies...

The headlines were based on comments made in October to the investigating judges by Minister of International Cooperation Faiza Abul Naga - but which only came to light on Monday when they were released to the state news agency MENA. Like Al Ahram and Al Gomhuria, MENA is part of a state-run media loyal to the government and which has long been a tool for shaping public opinion in favour of the establishment.

In her remarks, Abul Naga linked what she said was a surge in US funding for civil society groups last year to an attempt to steer the course of the post-Hosni Mubarak transition in "a direction that realised American and Israeli interests".


If we wanted to do that we would have just implemented the Bernard Lewis map...

"All the indications show that there was a clear desire to abort any chance for Egypt to emerge as a modern democratic state with a strong economy," she was quoted as saying, adding that such a prospect would be a threat to "American and Israeli interests".

Egypt insists the NGO case is a judicial matter and that all NGOs, regardless of origin, must heed Egyptian law. But the timing of the statement's release is as telling as its contents, coming just days after Egypt's military ruler appeared to try to contain the tension that now threatens $1.3 billion in annual U.S. military aid to Cairo.


No, it underscores that they know they're going to get the money anyway, so they can say what they like and threaten our citizens. They've taken Obama's measure and know that he's weak.

General Martin Dempsey, the top US military officer as chairman of the Joint Chiefs of Staff, told a US Senate hearing on Tuesday he had tried to convince Egypt's ruling generals of the gravity of the case.

"I spent about a day and a half in conversation with them encouraging them in the strongest possible terms to resolve this so that our mil-to-mil (military-to-military) relationship could continue," Dempsey told the Senate Armed Services Committee.

"I'm convinced, potentially they were underestimating the impact of this on our relationship. When I left there, there was no doubt that they understood the seriousness of it," Dempsey said of his visit to Cairo at the weekend.


And notice how the generals reacted, sir.

U.S. officials have called for the travel ban to be lifted, and the US Congress has warned that the dispute could endanger aid to Egypt.


Don't worry, Harry Reid will find a way to push the money through.

While the White House announced plans on Monday to keep aid to Egypt at the level of recent years, a State Department spokeswoman said that "if we cannot resolve the current impasse it could have implications for this relationship and for our ability to disburse this money".
Dempsey said he was opposed to proposed legislation in Congress that would break off military relations and cut off aid. "My personal military judgment is that would be a mistake," he said.

Senator John McCain, the top Republican on the panel, assured Dempsey he was seeking ways to avoid Congress adopting the legislation. But he said he hoped Egyptian officials understood the situation was unacceptable to the United States.

"Our relationship with Egypt is vital, but the fact is that the welfare of our citizens (is) even more vital," McCain said.
Posted by: Steve White || 02/15/2012 00:00 || Comments || Link || E-Mail|| [242 views] Top|| File under:
Tunisia breaks up Islamist Terror Cell
Tunisia has broken up a "terrorist organization" and

placed in long-term storage

12 members who had received military training in Libya and were seeking to set up an Islamic state, Interior Minister Ali Larayed said on Monday.

"Those accused in this case had mostly been in prison on terrorism charges and a number of them received training in Libya during the Libyan revolution," he told

news hound

s.

"We have confiscated several weapons including 25 Kalashnikov rifles and 2,500 bullets," he added. "They were intending to establish an Islamist state."
Posted by: trailing wife || 02/15/2012 00:00 || Comments || Link || E-Mail|| [248 views] Top|| File under:
Caribbean-Latin America
2nd Saltillo top cop dies in 2 months
For a map, click here For a map of Coahuila state, click here
For the second time in two months a Secretaria Seguirdad Publica (SSP) or police chief of Saltillo, Coahuila has been killed, according to Mexican news accounts.

Sergio Armando Sibeles Alvarado was shot to death Tuesday morning in front of his home in the Lomas de Guadalupe colony in the southwest quandrant of the city at about 0800 hrs.

Sisbeles Alvarado was only two months on the job after his predecessor, Emmanuel Almaguer Perez, was shot to death December 5th. Like Sisbeles Alvarado, Almaguer Perez was shot in front of his home, this time in the Magisterium colony of Saltillo.

Saltillo is the capital of Coahuila state, and has been the scene of a large number of shootouts between Mexican security forces and drug gang shooters.

Four armed suspects were killed last January 23rd in the Ramos Arzipe colony after they were cornered by a Mexican Army unit at a residence.
To read the Rantburg.com report on the January 23rd shootout between drug bad guys and the Mexican Army, click here
Posted by: badanov || 02/15/2012 00:00 || Comments || Link || E-Mail|| [253 views] Top|| File under:
India-Pakistan
Fresh spate of target killings across metropolis
KARACHI: Three people, including two activists of Sipah-e-Sahaba Pakistain
...a Sunni Deobandi organization, a formerly registered Pak political party, established in the early 1980s in Jhang by Maulana Haq Nawaz Jhangvi. Its stated goal is to oppose Shia influence in Pakistain. They're not too big on Brelvis, either. Or Christians. Or anybody else who's not them. The organization was banned in 2002 as a terrorist organization, but somehow it keeps ticking along, piling up the corpse counts...
(SSP), were

rubbed out

in a fresh spate of

murder

s across the metropolis on Tuesday.

Two activists of banned SSP were

bumped off

near Rickshaw Stand, Nazimabad within the precincts of Shamim Shaheed police check post.

Two friends 35-year-old Shabbir, son of Wakeel and Ateeq, 40, son of Hanif, also the activists of SSP were on a

cycle of violence

when unidentified

gunnies

in a hi-roof van sprayed bullets. As a result, Shabbir

was struck down in his prime

whereas Ateeq was critically injured. The culprits managed to flee after their swift operation.

Subsequently, police rushed to the scene and shifted the body and injured to Abbasi Shaheed Hospital where Ateeq also

departed this vale of tears

during treatment. Soon as the news spread, scores of Ahl-e-Sunnat Wal Jamaat - ASWJ (formerly known as SSP) activists rushed to the hospital.

SHO Rao Ehsan said culprits used 9mm pistols and both victims were affiliated with SSP. He further informed that police assume that the victims were killed over sectarian bias. Officer further said both victims were the residents of Firdous Colony, Gulbahar and Shabbir used to run a sweet shop whereas Ateeq was an air-conditioning technician. Later police handed over their bodies to the heirs.

ASWJ

front man

Maulana Taj Hanfi, condemning the incident, said both victims were the activists of ASWJ, Gulbahar unit. He informed that at least 15 activists of the ASWJ had been killed in the current year and the police had failed to arrest any single culprit.

Meanwhile,


...back at the Hubba Hubba Club, Nunzio had his hands full of angry bleached blonde...


funeral prayers of both victims were offered at Khajji Ground, Nazimabad. Case could not be registered till filing of this report.

Separately, a butcher was

rubbed out

in an act of

murder

at Bhimpura within the remit of Risala

cop shoppe

. Police officials said that the victim was identified as Saleem Qureshi, son of Abdul Aziz. He was sitting at a friend's shop when two armed motorcyclists shot him four times and

decamped

.
The victim

was struck down in his prime

and body was taken to the Civil Hospital Bloody Karachi


...formerly the capital of Pakistain, now merely its most important port and financial center. It may be the largest city in the world, with a population of 18 million, most of whom hate each other and many of whom are armed and dangerous...




for an appointment with Dr. Quincy

. Police officials said that

the dear departed

lived in New

Bloody Karachi

and was a butcher by profession.
Posted by: || 02/15/2012 04:15 || Comments || Link || E-Mail|| [338 views] Top|| File under:
FC soldier dies at US consulate in Peshawar
PESHAWAR: A Frontier Corps (FC) soldier deployed at the US consulate general died of bullet injuries on Tuesday, authorities said.

"The soldier, Sadiq, was on duty when all of a sudden the sound of bullet being fired was heard... He was on ground in an injured condition," authorities said. A public affairs officer at the US consulate general refused to comment on the incident.

"As for the report on the Frontier Constabulary shooting, we refer you to the police/MoI (Ministry of Interior) for any inquiries," the officer said in an email message. "An investigation is underway to know the reason behind the soldier's death," authorities said, adding that he could have committed suicide using his own pistol or might have been killed by an accidental fire.


Sure. Happens all the time around US consulates...
Posted by: Steve White || 02/15/2012 00:00 || Comments || Link || E-Mail|| [256 views] Top|| File under:
Nine gunned down in Balochistan
QUETTA: Nine people, including seven labourers, were killed and two others injured in separate incidents in Miskan area of Bulieda Kech and Qila Saifullah on Tuesday.

According to the Balochistan Levies official Mujeeb Ahmed, a group of terrorists armed men opened fire on labourers who were busy in construction of Turbat-Bulieda road. As a result, five labourers were killed on the spot and four others were injured. The Balochistan Levies officials rushed to the spot and shifted the bodies and injured to the District Headquarters Hospital where two of the injured also died.

The banned outfit Baloch Liberation Front (BLF) spokesman Duda Baloch accepted the responsibility for the attack. Calling from an undisclosed location, he urged private companies to avoid working in Balochistan.

Meanwhile, unidentified armed terrorists men gunned down two people in Ali Khail area of Qila Saifullah. The victims were identified as Muhammad Hussain and Shah Wali and the terrorists assailants fled from the scene after committing the crime.
Posted by: Steve White || 02/15/2012 00:00 || Comments || Link || E-Mail|| [237 views] Top|| File under:
Southeast Asia
Legless Bangkok bomber Unconsious but Stable
Doctors at Chulalongkorn Hospital said Mr Moron Moradi remains unconscious but in a stable condition after undergoing 10 hours of surgery on Tuesday for severe injuries to his stumps legs, stomach and right eye.



Chulalongkorn Hospital is top-rate, probably the best in Bangkok.
Posted by: Scooter McGruder || 02/15/2012 18:01 || Comments || Link || E-Mail|| [308 views] Top|| File under:
Thailand charges Iranian bomb suspects in Bangkok
Thailand today charged two Iranians over an alleged bomb plot against Israeli diplomats, increasing pressure on Tehran over accusations of a terror plot against the Jewish state. Iran has angrily rejected accusations that it was to blame.

Thai authorities said they had pressed criminal charges against two Iranian suspects accused of involvement in a string of blasts in Bangkok yesterday.

One of the men -- named as 28-year-old Saeid Morati -- blew his own legs off as he hurled an explosive device at Thai police while fleeing an earlier blast at a house in the capital city.


I think most Rantburgers are still chuckling about that.


A second Iranian suspect was detained trying to board a flight leaving country and a third suspect is believed to have fled to Malaysia.


And has since been caught by the Malays.


A senior Thai intelligence official, speaking on condition of anonymity, said, "These three Iranian men are an assassination team and their targets were Israeli diplomats including the ambassador. Their plan was to attach bombs to diplomats' cars."

Police said that explosives and magnets were later found inside the partially destroyed house. The two suspects were charged for explosion and attempting to kill police officers and others.

Foreign Minister Surapong Tovichakchaikul said, "We cannot say yet if it's a terrorist act, but it's similar to the assassination attempt against a diplomat in India."

Iran, which had already denied responsibility for the Delhi and Tbilisi incidents, said it had no link to the Bangkok blasts and blamed what it called "elements linked with the Zionist regime."

However, the use of motorbike assassins to blow up targets' cars is similar to the method used to kill nuclear scientists in Iran.

Israel's ambassador to Thailand, Itzhak Shoham, said the Bangkok suspects seemed to be "part of the same network" that targeted Israeli embassy staff in India and Georgia.


This article starring:
Saeid Morati
Posted by: ryuge || 02/15/2012 10:14 || Comments || Link || E-Mail|| [525 views] Top|| File under:
Philippines, MILF end three-day peace talks
The Philippines and Moro Islamic Liberation Front (MILF) ended a three days of peace talks in Malaysia with both sides making a deal that would extend joint anti-criminality campaign in areas where guerrillas are actively operating. Peace negotiators renewed for another year the mandate of the Ad Hoc Joint Action Group (AHJAG).

The MILF and the Philippines reached an agreement in 2004 that paved the way for rebel forces through the AHJAG to help authorities hunt down terrorists and criminal elements in areas where the MILF operates.
Posted by: ryuge || 02/15/2012 10:07 || Comments || Link || E-Mail|| [254 views] Top|| File under:
Syria-Lebanon-Iran
Iran cuts oil exports to Europe. Oh wait, it doesn't...
Iran struck back against a European oil embargo by cutting supplies to six European countries Wednesday as state media in Tehran said that President Mahmoud Ahmadinejad was being briefed "on new nuclear achievements" expected to be announced later in the day. The oil cutoff affects the Netherlands, Spain, Italy, France, Greece and Portugal.

The announcement appeared timed to convey the defiant message that the increasingly harsh Western economic sanctions imposed on Iran were having no effect on the government's determination to proceed with its disputed nuclear program. The defiant stance seemed ever more pronounced on Wednesday when Press TV, a state-financed satellite broadcaster, said Tehran planned to cut oil exports to the six European countries in response to the latest sanctions imposed by the European Union against Iran's energy and banking sectors

No further details of the Iranian measures were immediately available.

The Iranian response had been expected since late January when the European Union agreed to impose a phased ban on oil purchases from Iran that officials said was needed to help force a shift in policy and avert the risk of military strikes against Tehran.

Under the embargo, European Union countries will not sign new oil contracts with Iran and will end existing ones by July 1. The ban will cover imports of crude oil, petroleum products and petrochemical products. It will also cover the export of major equipment and technology for the sector. The European market accounts for about a fifth of Iran's oil exports.


Underlining the high stakes and at times nervous confusion arising from the nuclear stand-off, Iran's Oil Ministry denied a state media report that it had cut off oil exports to six European Union states. Brent crude oil prices jumped up $1 a barrel to $118.35 in reaction to the announcement.

"We deny this report ... If such a decision is made, it will be announced by Iran's Supreme National Security Council," a spokesman for the ministry told Reuters.
Posted by: Steve White || 02/15/2012 11:02 || Comments || Link || E-Mail|| [248 views] Top|| File under:
Iranian boats shadow USS aircraft carrier in Gulf
The American aircraft carrier USS Abraham Lincoln has passed through the Strait of Hormuz, shadowed by Iranian patrol boats.
 
But there were no incidents on Tuesday as the Lincoln's battle group crossed through the narrow strait, which Iran has threatened to close in retaliation for tighter Western sanctions.
Posted by: trailing wife || 02/15/2012 00:00 || Comments || Link || E-Mail|| [324 views] Top|| File under:
J'accuse: Assad using chemical weapons on Homs
Syrian
Hereditary President-for-Life Bashir Pencilneck al-Assad


Despoiler of Deraa...


's regime has used chemical warfare in order to ease its entrance into Homs, said Awad Al-Razak, an officer who defected from the Syrian armed forces.

Al-Razak, who served in the chemical warfare department of the Syrian military, told the Al-Arabiya network that the government used nerve gas under the supervision of Russian and Iranian scientists, and intends to do so again in other parts of the country.
Posted by: trailing wife || 02/15/2012 00:00 || Comments || Link || E-Mail|| [239 views] Top|| File under:
Who's in the News
55
[untagged]
Bookmark
E-Mail Me
The Classics
The O Club
Rantburg Store
Comments Spam
The Bloids
The Never-ending Story
Thugburg
RSS Links
Gulf War I
The Way We Were
Bio
Merry-Go-Blog
Hair Through the Ages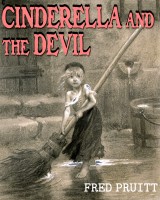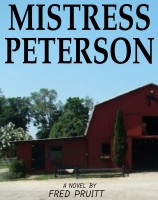 On Sale now!


A multi-volume chronology and reference guide set detailing three years of the Mexican Drug War between 2010 and 2012.

Rantburg.com and borderlandbeat.com correspondent and author Chris Covert presents his first non-fiction work detailing the drug and gang related violence in Mexico.

Chris gives us Mexican press dispatches of drug and gang war violence over three years, presented in a multi volume set intended to chronicle the death, violence and mayhem which has dominated Mexico for six years.
Click here for more information


Meet the Mods
In no particular order...


Steve White
Seafarious
Pappy
lotp
Scooter McGruder
john frum
tu3031
badanov
sherry
ryuge
GolfBravoUSMC
Bright Pebbles
trailing wife
Gloria
Fred
Besoeker
Glenmore
Frank G
3dc
Skidmark
Alaska Paul



Better than the average link...



Rantburg was assembled from recycled algorithms in the United States of America. No trees were destroyed in the production of this weblog. We did hurt some, though. Sorry.
54.92.153.90