Africa North
U.S. to file charges against Benghazi hard boy
Just before CNN broadcasts interview with same
U.S. government officials have reportedly filed the first criminal charges related to the Sept. 11, 2012 attack on the U.S. Consulate in Benghazi, Libya that left four Americans dead and a diplomatic outpost in ruins.

Arwa Damon, a CNN reporter, spoke with Ansar al-Sharia leader Ahmed Abu Khattala in an interview to be broadcast Tuesday night. The network first reported on the criminal charges against him a few hours before airtime.


We have him in custody, then? Kudos to those who captured him.

Nowhere in the article does it say we have him; we're just filing charges. Maybe we'll send someone to Benghazi to collect him. Maybe not.

The U.S. government has not yet spoken with Khattala, but CNN found him in Benghazi, the eastern LIbyan port city where militant members of his al-Qaeda-linked group lobbed mortars and gunfire at the consulate compound, killing U.S. Ambassador Chris Stevens and three others.


Wow. That's embarrassing. But I s'pose after the AP and other bugging-the-reporter scandals, they can't tail the CNN's person too closely.

'It's still stunning to see how little protection this sprawling compound had,' Damon says in the preview footage, walking through the burned-out remains of the U.S. Consulate.


Indeed. Although they did have very good men on the ground for a while, as it turned out.

Perhaps it was intended to be a temporary facility. The "very good men" weren't intended to be there, at least not in that capacity.

But they were there nonetheless, running to the sound of guns.

CNN released a few short video clips Tuesday afternoon, but neither included portions of the Khattala interview, which the network said would not include any footage of the suspected terror ringleader's face.

He told CNN, however, that while he was present in the U.S. Consulate compound when hostilities began, he played no part in it. Khattala said in the interview that no Libyan or American officials have reached out to him.

'Never,' he said.

'Even the investigative team did not try to contact me,' he said, referring to the FBI.


Still? Perhaps they should have consulted CNN.

OutFront host Erin Burnett also interviewed Geoff Porter, director of North Africa Risk Consulting Inc. Porter was responsible for briefing Ambassador Stevens on security risks, according to CNN, and spoke about why security at the diplomatic outpost was so sparse.

'What we're essentially talking about is a CIA mission in Benghazi, whose purpose was to collect information, to collect weapons potentially,' Porter says, 'and they may have deliberately wanted to keep a low security profile.'

'There were so many different violent non-state actors - armed groups - that the U.S. couldn't identify the threat. They couldn't distinguish which was a group threatening the United States' interests, and which was simply a violent non-state actor pursuing its own agenda.

At least two other media outlets interviewed Ahmed Abu Khattala in October 2012. At the time, he scoffed at reports that said 'no one knows where I am and that I am hiding.'

'But here I am in the open,' he told Reuters, 'sitting in a hotel with you. I'm even going to pick up my sister's kids from school soon.'

He also told The New York Times a story that resonated with the Obama administration's earliest contentions about the terror attack. Khattala 'contended that the attack had grown out of a peaceful protest against a video made in the United States that mocked the Prophet Muhammad and Islam,' the Times reported.

'He also said that guards inside the compound -- Libyan or American, he was not sure -- had shot first at the demonstrators, provoking them.'

Khattala was a member of the Islamist opposition when Muammar Gaddaffi was alive, and spent years in the country's notorious Abu Salim jail. After his release in 2011, he helped the rebels capture and kill the longtime dictator.

Ansar al-Sharia, his brainchild along with other former political prisoners, means 'supporters of Islamic law.' At the time of the attack, Libyan sources said the group numbered between 100 and 200 people.

Damon's reporting has brought outrage from eight congressional Republicans, who castigated the newly confirmed FBI Director James Comey in a letter and demanded a full investigative briefing within 30 days. The Obama administration's investigation of the attack, they wrote, has been 'simply unacceptable.'


Yet they've been accepting it...

'It has been more than 10 months since the attacks,' the letter reads. 'We appear to be no closer to knowing who was responsible today than we were in the early weeks following the attack.'

Utah Republican Rep. Jason Chaffetz, a vocal proponent of a more aggressive Benghazi administration, told reporters on July 31 that "one of the pertinent questions today is, why we have not captured or killed the terrorists who committed these attacks?'

If 'CNN was able to go in and talk to one of the suspected terrorists,' he asked, after news of the Ahmed Abu Khattala interview percolated throughout Washington, 'how come the military hasn't been able to get after them and capture or kill the people? How come the FBI isn't doing this and yet CNN is?'

He added that he would be willing to speak with investigators, 'but not as an interrogation, as a conversation like the one we are having right now.'

Chaffetz said during a July 31 Fox News broadcast that the FBI hasn't placed a high priority on bringing to justice the attackers who are connected with the Ansar al-Sharia.

Perhaps the FBI could contract-out to the Los Angeles County Sheriff's Department; they found and arrested Nakoula Basseley Nakoula rather quickly.

'Our FBI has never talked to these people,' Chaffetz said, 'and that's just wholly unacceptable.'


Y'know, war isn't the responsibility of the FBI. Nor of the American court system. This is CIA and DOD business, those people who used to be called the War Department, back when we were into clear communication instead of obfuscation
Posted by: Steve White || 08/07/2013 00:00 || Comments || Link || E-Mail|| [452 views] Top|| File under: Ansar al-Sharia
Twelve More Palestinians Arrested In Sinai
[Ynet] The Paleostinian news agency Ma'an reported that 12 Paleostinians were locked away
Drop the rosco, Muggsy, or you're one with the ages!
in Al Arish in Sinai in wake of events in the peninsula that left two Egyptian soldiers dead.
Posted by: trailing wife || 08/07/2013 00:00 || Comments || Link || E-Mail|| [414 views] Top|| File under: Salafists
Arabia
Drone strikes kill militants in Yemen
[CNN] A pair of suspected U.S. drone strikes killed four al Qaeda

bully boyz

in Yemen as the United States maintained a heightened security alert in the country and urged all Americans to leave immediately.

Security sources told CNN about the strikes but didn't offer additional details. A Yemeni official said four drone strikes have been carried out in the past 10 days.

None of those killed on Tuesday were among the 25 names on the country's most-wanted list, security officials said.

It is unclear whether the strikes were related to the added security alert in the country after U.S. officials intercepted a message from al Qaeda leader Ayman al-
Zawahiri
... Formerly second in command of al-Qaeda, now the head cheese, occasionally described as the real brains of the outfit. Formerly the Mister Big of Egyptian Islamic Jihad. Bumped off Abdullah Azzam with a car boom in the course of one of their little disputes. Is thought to have composed bin Laden's fatwa entitled World Islamic Front Against Jews and Crusaders. Currently residing in the North Wazoo area. That is not a horn growing from the middle of his forehead, but a prayer bump, attesting to how devout he is...
to operatives in Yemen telling them to "do something." The message was sent to Nasir al-Wuhayshi, the leader of al Qaeda in the Arabian Peninsula, the terror group's Yemeni affiliate. U.S. intelligence believes al-Wuhayshi has recently been appointed the overall terror organization's No. 2 leader.
Posted by: Fred || 08/07/2013 00:00 || Comments || Link || E-Mail|| [379 views] Top|| File under: al-Qaeda
Militants Shoot Down Army Helicopter In Yemen; 8 Killed
[BREITBART] A suspected U.S. drone killed four alleged al-Qaeda members Tuesday in Yemen, as the U.S. and British embassies evacuated staff amid reports of a threatened attack by the terrorist group.

As Yemen bolstered security by sending tanks and troops into the streets of Sanaa, the capital of the impoverished country,

Death Eaters

shot down an army helicopter, killing all eight people aboard, the government said.

Yemeni authorities have suggested that there were al-Qaeda threats in recent days to multiple potential targets in the country, which has been thrust back into the forefront of the international fight against the terrorist network. Among those sites were foreign installations and government offices in the capital of Sanaa as well as to the strategic Bab al-Mandeb straits at the entrance to the Red Sea in the southern Arabian Peninsula.

The State Department ordered nonessential personnel at the U.S. Embassy to leave the country. The department said in a travel warning that it had ordered the departure of non-emergency U.S. government personnel "due to the continued potential for terrorist attacks," adding that U.S. citizens should leave immediately because of an "extremely high" security threat level.



Britannia

's Foreign Office also said it has evacuated all staff from its embassy due to increased security concerns. The Foreign Office said the staff were "temporarily withdrawn to the U.K." on Tuesday.

Posted by: Fred || 08/07/2013 00:00 || Comments || Link || E-Mail|| [444 views] Top|| File under: al-Qaeda in Arabia
Caribbean-Latin America
Mexican security forces round up 27 bad guys

For a map, click here. For a map of Tamaulipas, click here.

A total of 27 suspected criminals were detained over a week long period in late July and early August in Tamaulipas state, according to official news sources.

A news release posted on the government website of Tamaulipas said that several units of Base de Operaciones Mixtas (BOM) between July 29th and August 4th detained 27 suspected criminals and a number of weapons and drugs. The news release does not say where the detentions took place in the state.

According to the data supplied by the Tamaulipas state Grupo de Coordinacion Tamaulipas, in addition to the 27 detained, the BOMs seized 27 rifles, six handguns, 220 weapons magazines, 5,142 rounds of ammunition, five grenades, 28 vehicles and 35 cell phones and radios.

Drugs seized during that time included 1,600 kilograms of marijuana and a small amount of cocaine.

Of the 28 vehicles seized, six had been reported in carjackings and five were from the United States.

BOMs are security units comprising Mexican federal and state police units. The reason for the mixing of forces is for security purposes and cross training. BOMs have been used in several areas in Mexico including La Lagina Veracruz, where the Mexican federal government has concentrated its security forces to take drug criminals head on.

Chris Covert writes Mexican Drug War and national political news for Rantburg.com and BorderlandBeat.com. He can be reached at grurkka@gmail.com
Posted by: badanov || 08/07/2013 00:00 || Comments || Link || E-Mail|| [370 views] Top|| File under:
4 die in southern Chihuahua, cops detained

For a map, click here. For a map of Chihuahua state, click here.

By Chris Covert
Rantburg.com

A total of four individuals were found dead in ongoing drug and gang related violence in southern Chihuahua municipalities in separate incidents, according to Mexican news reports.

Meanwhile, Mexican Army units detained two police commanders in San Franciscio de Conchos municipality Sunday.

A news account which appeared in El Diario de Chihuahua said that San Francisco de Conchos Secretaria de Seguridad Puiblica José Luis Baca Molina, a local police commander, Pablo Fierro, and an unidentified civilian were detained by a Mexican Army unit Sunday at a local tourist resort.

According to data supplied in the report, Pablo Fierro were detained in June 2012 with two other police agents, Erick Holguin and Omar Duran because of alleged links to organized crime. The arrests were made after two other unidentified government officials had been stripped of their weapons, and an investigation was underway.

In last Sunday's arrests, Mexican Army elements seized an undisclosed quantity of drugs and guns, as well as police car.

Four individuals were found murdered in southern Chihuahua, two in Guadalupe y Calvo municipality and one each in Belleza and Bocoyna municipalities.


Fernando Luna Hernandez, 26 was found dead Monday in the town of Creel near a gap in Chapultepec neighborhood. He had been shot six times with a 9mm weapon. He was reported missing six days before he was found.


Jesus Diaz Vizcarra, 36 was shot to death at a "narco" road block in Guadalupe y Calvo municipality Saturday morning. According to an El Diario de Chihuahua news account, Diaz Vizcarra was traveling aboard a pickup truck with several others when they were stopped at a roadblock near Arroyo de las Canoas by armed suspects wearing masks. Diaz Vizcarra was kept at the roadblock, while the others were told to go on without the vehicle. When the group returned Diaz Vizcarra was found dead. Diaz Vizcarra was a collection agent for the Programa Federal de Oportunidades.


Antonia Ramos Chaparro, 48, was found stabbed to death in Baborigame in Guadalupe y Calvo municipality Monday, according to a news report which appeared in the online edition of El Sol de Parral. Antonia Ramos Chaparro was in the courtyard of her home when a male suspect, after dismounting from a vehicle with several others stabbed her multiple times in the chest before fleeing the scene.


An unidentified man in his 40s was found stabbed and beaten to death in Belleza municipality Tuesday, according to a news account in El Sol de Parral. Mexican Army and state police units had been sent to a location between Parral and El Vergel after receiving an anonymous tip. The victim was wrapped in rubber tied with nylon yarn. Originally, reports were that several people were killed, but officials only found one victim.
Chris Covert writes Mexican Drug War and national political news for Rantburg.com and BorderlandBeat.com. He can be reached at grurkka@gmail.com
Posted by: badanov || 08/07/2013 00:00 || Comments || Link || E-Mail|| [381 views] Top|| File under:
India-Pakistan
Kashmir: Five Indian soldiers killed in shooting
[BBC.CO.UK] Five Indian soldiers have been

rubbed out

in Indian-administered Jammu and

Kashmire

, the chief minister of the disputed region says.

India's army accused Pakistain over the incident, saying troops had "entered the Indian area and ambushed" an army patrol in the Poonch area.

A Pak military official told the BBC that "no fire took place" from their side.

Claimed by both countries,

Kashmire

has been a flashpoint for over 60 years.

In January, several deadly cross-border attacks plunged the neighbours into the worst crisis in relations in years.

The latest incident comes as the two sides are preparing for peace talks, the first since a new Pak government took office.

The chief minister of Jammu and

Kashmire

state, Omar Abdullah, said such incidents "don't help efforts to normalise or even improve relations with Pakistain and call in to question the Pakistain government's recent overtures".

Indian Defence Minister AK Antony told the parliament that the government "has lodged a strong protest with the government of Pakistain through diplomatic channels".

'Unprovoked'
A top Indian army officer told the BBC that a group of "elite commandos" from the

Mighty Pak Army

had breached the line of control on Tuesday morning and ambushed an Indian army patrol in the Poonch sector of Jammu region.

The officer said one Indian soldier was injured in "unprovoked firing" by Pak soldiers in a separate incident in Udhampur region on Monday.

A Pak military official described the Indian allegations as "baseless" and said there was no firing from the Pak side.
Posted by: Fred || 08/07/2013 00:00 || Comments || Link || E-Mail|| [771 views] Top|| File under: Govt of Pakistan
Syria-Lebanon-Iran
Al Qaeda's Chechen, Caucasian fighters win N. Syrian air base, execute captive troops
Debka so apply your ration of salt.


Russian-speaking Al Qaeda fighters from Chechnya and the Caucasian seized the key northern Syrian air base of Minakh 10 kilometers south of Aleppo, from the Syrian army Monday, Aug. 5.This was the first important gain by Al Qaeda's North Caucasian brigade, Jaish al-Muhajireen wal Ansar, and its Chechen commander Abu Omar. They did not give the Syrian troops at the base a chance to flee. They caught and executed them by slashing their throats or beheading -- in accordance with al Qaeda custom. This fate was also suffered by the Syrian air force's chief operations officer in the north.

The assault was enabled by suicide bombings at the gate of the air base which enabled the foreign assailants to surge into the compound.

The fall of Minakh abruptly halted Syrian government air strikes against opposition-held regions in Aleppo province. Based there was a fleet of Syrian Air Force German-made MBB 223 Flamingo training craft and Russian-made Mi-8 assault helicopters. It also opened the way for Syrian rebel forces to advance on government outposts in President Bashar Assad's Alawite heartland in the Jabal al-Akrad hills of Latakia province, and capture a number of villages.
Posted by: 3dc || 08/07/2013 01:30 || Comments || Link || E-Mail|| [537 views] Top|| File under:
Car bomb in Damascus suburb kills 18
[USATODAY] Syrian state media say a

boom-mobile

has struck in a Damascus suburb, killing at least 18 people and wounding 56.

The news agency SANA says the powerful blast hit the Syrian capital's suburb of Jaramana late on Tuesday.

The suburb is an overwhelmingly pro-regime district located just a few kilometers (miles) southeast of Damascus.

There was no immediate claim of responsibility for the attack.


My guess is cannibals.
Posted by: Fred || 08/07/2013 00:00 || Comments || Link || E-Mail|| [409 views] Top|| File under: Govt of Syria
Hezbollah Arrest 2 Palestinians For Involvement In Beirut Blast
[Ynet] The Lebanese newspaper The Daily Star has reported that Hezbollah has tossed in the clink
Drop the rosco, Muggsy, or you're one with the ages!
two Paleostinians for their involvement in the detonation of a explosive laden car in Hezbollah's stronghold in a southern quarter of the city a month ago. Some 50 people

were maimed

as a result of the blast.

A month ago, a Syrian man was arrested for allegedly parking the car in the al-Abad neighborhood parking lot where the

kaboom

took place.
Posted by: trailing wife || 08/07/2013 00:00 || Comments || Link || E-Mail|| [399 views] Top|| File under: Hezbollah
Terror Networks
Debka: Terror alert prompted by suspected suicide bombers with implanted explosives

According to one high placed US official, concern focuses on the possibility of terrorists carrying explosive devices implanted inside their bodies.

Counter terrorism sources add that plastic explosives in the body of a would-be suicide bomber without metal components are undetectable by standard screening devices such as those used at most international airports.

It has been suspected for some years that doctors and surgeons in Yemen in the service of Al Qaeda in the Arabian Peninsula were experimenting with implanting of plastic explosive devices inside the bodies of suicide bombers or even animals. According to Western counter terrorism sources, the surgeon would open the abdominal cavity and implant the explosive device among the bomber's internal organs.

Some US sources are calling the current threat the most serious since 9/11. They are alarmed by the degree of confidence AQAP leaders show in openly using electronic communications to boast about the unstoppable attack they are plotting.

A senior US official described the terrorists as saying the planned attack is "going to be big" and "strategically significant."

BTW in other area news... It appears Jomo Kenyatta airport was closed after the international arrivals hall had a big fire.
Posted by: 3dc || 08/07/2013 01:36 || Comments || Link || E-Mail|| [542 views] Top|| File under:
Who's in the News
32
[untagged]
5
al-Qaeda
2
Salafists
2
Govt of Syria
2
Taliban
1
Muslim Brotherhood
1
Arab Spring
1
al-Qaeda in Arabia
1
Ansar al-Sharia
1
Hezbollah
1
Govt of Pakistan
1
Commies
Bookmark
E-Mail Me
The Classics
The O Club
Rantburg Store
The Bloids
The Never-ending Story
Thugburg
RSS Links
Gulf War I
The Way We Were
Bio
Merry-Go-Blog
Hair Through the Ages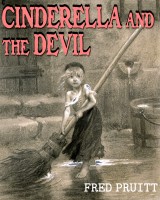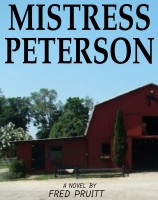 On Sale now!


A multi-volume chronology and reference guide set detailing three years of the Mexican Drug War between 2010 and 2012.

Rantburg.com and borderlandbeat.com correspondent and author Chris Covert presents his first non-fiction work detailing the drug and gang related violence in Mexico.

Chris gives us Mexican press dispatches of drug and gang war violence over three years, presented in a multi volume set intended to chronicle the death, violence and mayhem which has dominated Mexico for six years.
Click here for more information


Meet the Mods
In no particular order...


Steve White
Seafarious
Pappy
lotp
Scooter McGruder
john frum
tu3031
badanov
sherry
ryuge
GolfBravoUSMC
Bright Pebbles
trailing wife
Gloria
Fred
Besoeker
Glenmore
Frank G
3dc
Skidmark
Alaska Paul



Better than the average link...



Rantburg was assembled from recycled algorithms in the United States of America. No trees were destroyed in the production of this weblog. We did hurt some, though. Sorry.
34.234.76.59