Afghanistan
Afghan Govt To Close Taliban Qatar Office
[ToloNews] Mohammad Hanif Atmar says Taliban's Qatar office has not played a significant role in peace talks between Afghan government and the group.

Kabul has started discussions with Qatar

...an emirate on the east coast of the Arabian Peninsula. It sits on some really productive gas and oil deposits, which produces the highest per capita income in the world. They piss it all away on religion, financing the Moslem Brotherhood and several al-Qaeda affiliates. Home of nutbag holy manYusuf al-Qaradawi...
government to close the Taliban


...the Pashtun equivalent of men...


's office in Doha as it has had "no positive consequence in terms of facilitating the peace talks with the group in Afghanistan", a senior Afghan government official said.

There is no need to keep the office open, said Mohammad Hanif Atmar, the National Security Advisor to President Ashraf Ghani

...former chancellor of Kabul University, now president of Afghanistan. Before returning to Afghanistan in 2002 he was a scholar of political science and anthropology. He worked at the World Bank working on international development assistance. As Finance Minister of Afghanistan between July 2002 and December 2004, he led Afghanistan's attempted economic recovery until the Karzais stole all the money. ..
He made the remarks in an interview with Asharq al-Awsat, a daily newspaper in the Middle East, this week.

"The (Taliban's) Qatar office had no benefit for us even after seven years. We are discussing with Qatar government that this office had no positive result in the

grinding of the peace processor

and it is better to close it," Atmar said in the interview.

"The aim behind opening of this office was to start official peace negotiations with the Taliban from the address, but so far no official negotiation from the office has been started with government. Even a single step has not been taken forward in the

grinding of the peace processor

through this office," Qadir Shah, a

front man

for Atmar's office said.

Atmar said in the interview that Kabul has so far witnessed no sign of sincere cooperation from Islamabad in counterterrorism efforts.
Posted by: trailing wife || 02/24/2018 00:00 || Comments || Link || E-Mail|| [42 views] Top|| File under: Taliban
The Grand Turk
Erdogan sends stern warning to US over their role in Syria
[ALMASDARNEWS] Ottoman Turkish President Sultan Recep Tayyip Erdogan the First

... Turkey's version of Mohammed Morsi but they voted him back in so they deserve him. It's a sin, a shame, and a felony to insult the president of Turkey...
sent another stern warning to the United States (US) and their allies during his meeting with provincial governors on Friday.

"This summer will be scorching hot for both the terrorist organization and its supporters," Erdogan stated.

"If there are those who are prepared to sacrifice themselves for this cause, we are up for that challenge," the Ottoman Turkish President continued.

"The Sick Man of Europe Turkey


...the decaying remnant of the Ottoman Empire....


can no longer stomach the U.S.' delaying tactics. We are carefully watching those (who are supporting) the terrorist organization (PYD). If someone is planning to spend $500-550 million to support (the terrorists), are we supposed to wish them good luck?" he added.

Erdogan's latest threats come just days after his forces seized over 20 percent of the YPG-held Afrin region in northern Aleppo.


Posted by: Fred || 02/24/2018 00:00 || Comments || Link || E-Mail|| [167 views] Top|| File under: Sublime Porte
India-Pakistan
KP govt to approve Rs277m grant for Darul Uloom Haqqania
[DAWN] The provincial government of the Khyber-Pakhtunkhwa (KP) is set to approve a Rs277 million grant for Darul Uloom Haqqania
...an Islamic seminary located in Akora Khattak, Khyber Pakhtunkhwa. The seminary propagates the Deobandi trend of Sunni Islam and is headed by Maulana Samiul Haq, known as the Godfather of the Taliban. It has been dubbed The University of Jihad due to the methods and content of instruction along with the future occupations of its alumni....
, DawnNews learnt on Friday.

A summary for the grant to be given to the madressah headed by Maulana Samiul Haq
...
the Godfather of the Taliban, leader of his own faction of the JUI. Known as Mullah Sandwich for his habit of having two young boys at a time...
from the chief minister's discretionary funds has been sent to Pervez Khattak, religious affairs minister Habibur Rehman disclosed.

The funds are being disbursed on special directives of chief minister Khattak himself.

This is not the first time that the madressah would be on the receiving end of a gracious grant from Pakistain Tekhreek-e-Insaf (PTI) led KP government as Rs300m were allocated for it in the budget for financial year 2016-17.

Defending the move, PTI chief Imran Khan

... aka Taliban Khan, who ain't the sharpest bulb on the national tree...
had said that the funds and support would help the seminary students assimilate in our society, bring them in to the mainstream and keep them away from radicalisation.

"The same Darul Uloom was supported and financed by ANP, even the late Wali Khan went there," the PTI chief had said.

Samiul Haq is also being backed by the PTI to receive a berth in the Senate on a seat from KP in elections to be held on March 3.


Posted by: Fred || 02/24/2018 00:00 || Comments || Link || E-Mail|| [50 views] Top|| File under: Jamaat-e-Ulema Islami
Israel-Palestine-Jordan
US says Jerusalem embassy to open in May, Palestinians furious
[Ynet] Expedited move sets to coincide with 70th anniversary of Israel declaring independence; Netanyahu: 'Move will make Israel's 70th Independence Day a much greater celebration';

Hamas, one of the armed feet of the Moslem Brüderbung millipede,

calls move 'declaration of war'; PLO official Erekat: 'US are part of the problem.'


They use strong words because they haven't much else, poor darlings.

The United States Embassy in Israel will move from Tel Aviv to Jerusalem in May 2018 to coincide with the 70th anniversary of Israel declaring independence, the State Department confirmed Friday night.

"We are excited about taking this historic step, and look forward with anticipation to the May opening," State Department spokeswoman Heather Nauert said.

The embassy in Jerusalem will be gradually expanded in existing consular facilities in the Arnona neighborhood, while the search for a permanent site has already begun for what Nauert called a "longer-term undertaking."

The interim embassy will have office space for the ambassador and a small staff and, by the end of 2019, a new embassy annex on the Arnona compound will be opened, Nauert said in a statement.

The consulate in east Jerusalem will continue to serve Paleostinians, and for security reasons US Ambassador David Friedman will continue living in the residence in Herzliya, north of Tel Aviv, and commute to the relocated embassy, another official said, speaking on the condition of anonymity.

Trump administration officials said Congress was notified of the impending move. Secretary of State Rex Tillerson signed off on the security plan for the new embassy on Thursday.

Prime Minister Benjamin Netanyahu praised the US decision, saying it "will turn Israel's 70th Independence Day into a much greater celebration."

"This is a great day for the people of Israel," Netanyahu noted in a statement released Friday night. "Thank you, President Trump, for your leadership and your friendship."

Paleostinians reacted with anger to the move, saying this could destroy the prospect of a two-state solution to the Israel-Paleostinian conflict.

Saeb Erekat


...negotiated the Oslo Accords with Israel. He has been chief Paleostinian negotiator since 1995. He is currently negotiating with Israel to establish a de jure Paleostinian state...


, the Paleostinian's chief negotiator in peace talks that have been frozen since 2014, said the US move showed a "determination to violate international law, destroy the two-state solution and provoke the feelings of the Paleostinian people as well as of all Arabs,

Moslem

s and Christians around the globe."

Erekat, who is also secretary-general of the Paleostine Liberation Organization, went on to say that US President Donald Trump


...New York real estate developer, described by Dems as illiterate, racist, misogynistic, and what ever other unpleasant descriptions they can think of, elected by the rest of us as 45th President of the United States...


and his team "have disqualified the US from being part of the solution between Israelis and Paleostinians; rather, the world now sees that they are part of the problem."

He further lamented the fact the move would coincide with the Nakba Day‐the 1948 Paleostinian exodus, or how the Paleostinians refer to the establishment of Israel.


An extra reason for celebration...

Israel will this year celebrate the anniversary on April 19-20. Israel proclaimed independence on May 14, 1948.

A ribbon-cutting ceremony for the new American embassy is being planned for mid-May.

The May opening marks a significant acceleration. Vice President Mike Pence had said previously the embassy would open by the end of 2019, while Tillerson had said it could take years.


"Bottom line it for me, Rex: what are the key things an embassy needs that a consulate doesn't have?"
"Well, Mr. President, it needs to have offices for the ambassador and his immediate staff and a party room for receptions, a secure room for communications... A break room for the Marines would be nice, too."
"Let's take a look at the architectural drawings of that Jerusalem consulate — I'll bet we can move around a few interior walls to meet that minimum until we have the fancy new building approved and built. I suspect we can even add another bathroom without too much trouble."


US weighs Sheldon Adelson offer to fund Jerusalem embassy
Posted by: trailing wife || 02/24/2018 00:00 || Comments || Link || E-Mail|| [90 views] Top|| File under: Palestinian Authority
Southeast Asia
Myanmar bulldozes what is left of Rohingya Muslim villages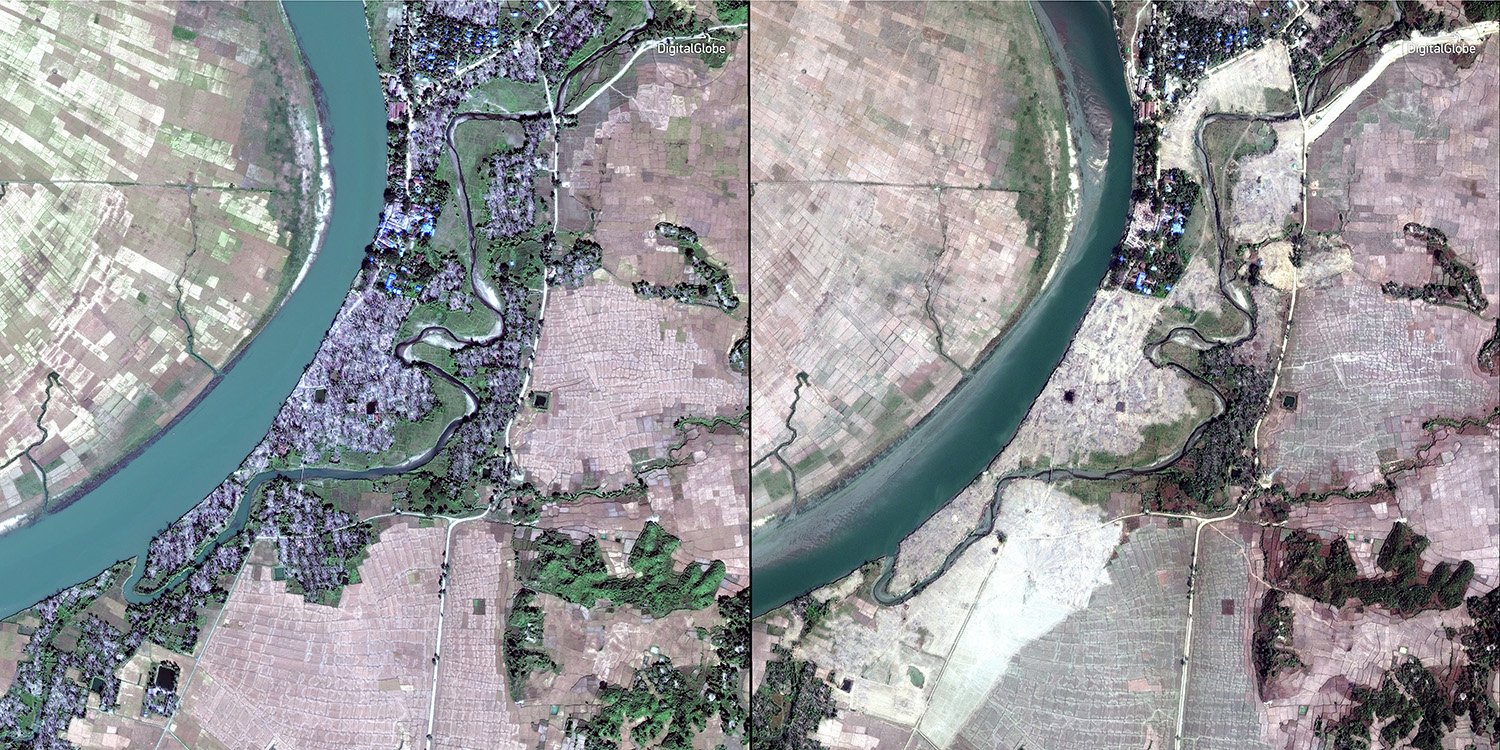 [AP] First, their villages were burned to the ground. Now, Myanmar's government is using bulldozers to literally erase them from the earth — in a vast operation rights groups say is destroying crucial evidence of mass atrocities against the nation's ethnic Rohingya Muslim minority.

Satellite images of Myanmar's troubled Rakhine state, released to The Associated Press by Colorado-based DigitalGlobe on Friday, show that dozens of empty villages and hamlets have been completely leveled by authorities in recent weeks — far more than previously reported. The villages were all set ablaze in the wake of violence last August, when a brutal clearance operation by security forces drove hundreds of thousands of Rohingya into exile in Bangladesh.

Posted by: 3dc || 02/24/2018 00:00 || Comments || Link || E-Mail|| [103 views] Top|| File under: Arakan Rohingya Salvation Army
Syria-Lebanon-Iran
Trump says Russia, Iran behavior in Syria a 'disgrace'
[ENGLISH.ALARABIYA.NET] US President Donald Trump


...New York real estate developer, described by Dems as illiterate, racist, misogynistic, and what ever other unpleasant descriptions they can think of, elected by the rest of us as 45th President of the United States...


on Friday slammed as a "disgrace" the actions of the Syrian government and its Iranian and Russian backers, as the world struggles to stop a deadly assault on a rebel-held enclave near Damascus.

"I will say what Russia and what Iran and what Syria have done recently is a humanitarian disgrace," Trump told a news conference. "What those three countries have done to those people is a disgrace."

The US State Department has said Russia -- whose air force is also striking Eastern Ghouta -- has a "unique responsibility" for the mounting

corpse count

in the besieged enclave.
Posted by: Fred || 02/24/2018 00:00 || Comments || Link || E-Mail|| [91 views] Top|| File under: Govt of Syria
Video of woman shoved by policeman in Iran sparks criticism on social media
[DAWN] A video showing an Iranian policeman shoving a woman protesting against mandatory headscarves off her makeshift podium in a busy Tehran street sparked criticism on social media on Friday.

The video of the solitary female demonstrator was apparently shot on Enghelab (Revolution) Street, where a woman was first detained in December after standing with her head uncovered waving a scarf on a stick.

Since then several dozen Iranian women have published photos of themselves in the street or parks, their heads uncovered, waving their scarves in an act of defiance.

The woman in the video is seen standing on a street cabinet with her arms raised in the air, her long blond hair worn in a high ponytail.

Asked by two

coppers

to get down, she replies calmly: "Tell me what my offence is and I'll get down."

"Disturbing public order," one of them says.

A crowd then forms and starts clapping.

In the second part of the video, apparently shot on a cellphone, one of the

coppers

steps up to the same height as the woman and shoves her off her podium, to the indignation of onlookers.

"Where are the human rights
...which are usually entirely different from personal liberty...
?" a male voice asks.

Lawyer and human rights activist Nasrin Sotoudeh wrote on Facebook that the policeman broke the law because "no man has the right to treat a woman like this".

Twitter users also reacted with dismay.

"Breaking the law while in law enforcement uniform is our problem in Iran," one tweeted.
Posted by: Fred || 02/24/2018 00:00 || Comments || Link || E-Mail|| [57 views] Top|| File under: Govt of Iran
Terror Networks
Fates Vary of Foreign Jihadists Held in Iraq and Syria
[AnNahar] Iraq and Syria's Kurds have netted foreign jihadists by the thousands but while the former is expediting trials, the latter would rather send them home.

A Baghdad court on Monday sentenced Frenchwoman Melina Boughedir to seven months in prison, a term she had already served by the time she was tried.

The authorities only found her guilty of entering Iraq illegally and she will soon be able to return to

La Belle France

, a country which was one of the Islamic State
Continued on Page 49
Posted by: trailing wife || 02/24/2018 00:00 || Comments || Link || E-Mail|| [73 views] Top|| File under: Islamic State
I fought ISIS in their capital of evil for six months using skills I learned on Call of Duty
[DailyMail]
John Duttenhofer of Colorado, traveled to Syria last April to fight ISIS alongside the Kurdish People's Protection Units, or YPG, in ISIS' de-facto capital, Raqqa


The former customer service worker, 24, said that playing first-person shooter games, including Call of Duty, helped prepare him for combat


He said he learned basic combat skills and knowledge of weapons from games


Duttenhofer arrived in Syria in April 2017, where he was taught basic Kurdish


He later joined a sniper group in Raqqa, and provided backup for other troops


He left Syria in October 2017 after the tragic death of his comrade, Jack Homes


Now that he's home he wants to eat ice cream and 'smoke as much pot as I can'


While the State Department strongly advises against Americans traveling to Syria, there are no legal consequences to volunteering to fight ISIS with Kurdish and Syrian militias.
Posted by: Skidmark || 02/24/2018 00:00 || Comments || Link || E-Mail|| [121 views] Top|| File under: Islamic State
Who's in the News
32
[untagged]
4
Commies
3
Govt of Syria
3
Sublime Porte
3
Islamic State
2
Govt of Pakistan
1
Hamas
1
Palestinian Authority
1
al-Shabaab (AQ)
1
Arakan Rohingya Salvation Army
1
Taliban
1
Jamaat-e-Ulema Islami
1
Govt of Iran
Bookmark
E-Mail Me
The Classics
The O Club
Rantburg Store
Comments Spam
The Bloids
The Never-ending Story
Thugburg
RSS Links
Gulf War I
The Way We Were
Bio
Merry-Go-Blog
Hair Through the Ages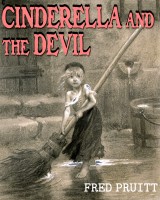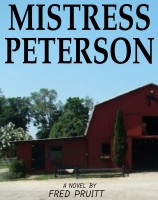 On Sale now!


A multi-volume chronology and reference guide set detailing three years of the Mexican Drug War between 2010 and 2012.

Rantburg.com and borderlandbeat.com correspondent and author Chris Covert presents his first non-fiction work detailing the drug and gang related violence in Mexico.

Chris gives us Mexican press dispatches of drug and gang war violence over three years, presented in a multi volume set intended to chronicle the death, violence and mayhem which has dominated Mexico for six years.
Click here for more information


Meet the Mods
In no particular order...


Steve White
Seafarious
Pappy
lotp
Scooter McGruder
john frum
tu3031
badanov
sherry
ryuge
GolfBravoUSMC
Bright Pebbles
trailing wife
Gloria
Fred
Besoeker
Glenmore
Frank G
3dc



Better than the average link...



Rantburg was assembled from recycled algorithms in the United States of America. No trees were destroyed in the production of this weblog. We did hurt some, though. Sorry.
54.159.30.26