-Land of the Free
DHS boss threatens 'caravan' border-crossers with prosecution, detention, deportation
[FoxNews] Homeland Security Secretary Kirstjen Nielsen on Monday warned the "caravan" of Central American migrants arriving at the southern U.S. border that they could face prosecution, detention and deportation, as President Trump called on the agency to block the group.

The announcement came as a group of about 50 migrants who left southern Mexico in March reportedly reached the U.S. border, planning to seek asylum.

"If members of the 'caravan' enter the country illegally, they will be referred for prosecution for illegal entry in accordance with existing law," Nielsen said. "For those seeking asylum, all individuals may be detained while their claims are adjudicated efficiently and expeditiously, and those found not to have a claim will be promptly removed from the United States."

DHS and the Justice Department have developed a "partnership" to "ensure that all cases and claims are adjudicated properly." Nielsen said that included sending U.S. Citizenship and Immigration Services asylum officers, Immigration and Customs Enforcement attorneys, and Justice Department immigration judges and prosecutors to the U.S.-Mexico border.

Earlier Monday, Trump tweeted that he had "instructed" Nielsen not to allow "large caravans of people" into the U.S., calling the situation a "disgrace."

The "caravan" left the Guatemala-Mexico border in late March and grew to more than 1,000 migrants. More migrants will reportedly be arriving at the U.S. border in the coming days. Last week, Mexico's National Immigration Institute said its agents found hundreds of migrants packed into trucks in the Gulf Coast state of Veracruz, in the north-central state of Hidalgo, and in central Mexico.

The caravan peaked at around 1,500 people, but has mostly shrunk under pressure from Mexican migration authorities who vowed to separate the migrants with a right to stay in Mexico from those who did not, and Trump's call for the National Guard to help secure the border.

"Mexico, whose laws on immigration are very tough, must stop people from going through Mexico and into the U.S. We may make this a condition of the new NAFTA Agreement. Our Country cannot accept what is happening! Also, we must get Wall funding fast," Trump tweeted Monday.
Hundreds of Central American migrants colonists traveling in a "caravan" were in limbo in the northern Mexican city of Hermosillo on Monday on the final stretch of a journey to the United States where President Donald Trump


...New York real estate developer, described by Dems as illiterate, racist, misogynistic, and what ever other unpleasant descriptions they can think of, elected by the rest of us as 45th President of the United States...


ordered officials to repel them.

About 600 men,

women and kiddies

from Guatemala, El Salvador and Honduras had been waiting on Monday in Hermosillo, Sonora to board a train or take buses for the remaining 432 miles miles to the border with

Caliphornia, an impregnable bastion of the Democratic Party,

.

Traveling together for safety, their numbers were down from a peak of about 1,500 people since they began their journey on Mexico's southern border with Guatemala almost a month ago, as smaller groups broke away.

Many

women and kiddies

in the group were planning to seek asylum in the United States after they reach Tijuana, said Rodrigo Abeja, a coordinator from immigrant rights group Pueblo Sin Fronteras that has been organizing similar caravans for several years.

Some migrants colonists told

Rooters

they would stay in Mexico. Others said they would find other ways to cross. At least 200 were likely to claim asylum if they made it over the border, according to migrants colonists and caravan organizers.

Although Honduras and El Salvador rank among countries with the highest homicide rates in the world, rejection rates for asylum claims from those countries are very steep.
Posted by: Skidmark || 04/24/2018 01:00 || Comments || Link || E-Mail|| [33 views] Top|| File under:
Europe
Osama bin Laden's former bodyguard is paid £1000 a month welfare in Germany and can't be deported
[DailyMail] Sami A., 42, is classified as dangerous and forced to report to police every day
Germany rejected his asylum application and handed him a deportation order
But he continues to stay after a court ruled he could face torture if deported
He traveled to Afghanistan in the late 1990s to become bin Laden's bodyguard

Although classified as dangerous and forced to report to police every day, authorities claim Sami A. cannot be sent back to his Tunisian homeland because the risk of torture would be too high.

But the 42-year-old, who traveled to Afghanistan in the late 1990s to become a bodyguard for the architect of the 9/11 attacks, continues to stay in Germany after a court ruled he could face torture if deported.

The state of North Rhine-Westphalia admitted it pays 1167,84 euros a month to him, his wife and their four children aged between four and 11.

The admission in the regional parliament came after a question was posed by the the anti-immigrant Alternative for Germany (AfD) party.

Since no other country has shown willingness to take in the Tunisian, it now seems he will remain in Germany indefinitely - even though security services still consider Sami A. to be a dangerous and central member of the Islamist scene in the country and have had him under observation since at least 2006.

The ban on deportations to Tunisia was lifted two years ago. But officials still feel that such a close ally of bin Laden would run the risk of imprisonment, torture and death.

Sami A. came to Germany as a student in 1997 before opting to become a jihadist and traveling to Afghanistan where he trained in a terror camp before becoming a bodyguard to bin Laden.
Posted by: Skidmark || 04/24/2018 09:56 || Comments || Link || E-Mail|| [13 views] Top|| File under: al-Qaeda
France approves controversial immigration bill
[BBC] The French National Assembly has passed a tough new immigration law that tightens the rules around asylum.

The bill shortens asylum application deadlines, doubles the time for which illegal migrants can be detained, and introduces a one-year prison sentence for entering France illegally.

President Emmanuel Macron's governing centrist party says the bill will speed up the process of claiming asylum.

But opposition figures and human rights groups say the measures go too far.
The bill passed by 228 votes to 139, with 24 abstentions, after more than 60 hours of debate over the weekend and hundreds of amendments.

The main aim of the law is to cut the length of asylum applications and make the deportation system more efficient for those rejected. Refugees given asylum will be given greater help with integration and learning French.

What's controversial about it?
One of the most significant changes is that failed asylum seekers awaiting deportation can be held for up to 90 days, double the existing period of 45 days. The government had initially aimed for a 135-day period.

Opponents complained in parliament that migrants were being treated like criminals. Children can also be kept in detention with their families, although officials agreed to set up a working group to look into the issue. In 2017, 275 minors were being held in administrative detention centres. Far-left leader Jean-Luc Mélenchon condemned the practice as "barbaric".

The deadlines for filing asylum applications or appealing against a rejection have also raised concerns. Claimants will have 90 days to file an application, down from 120 days, and two weeks to appeal against rejection.

The bill will now be debated in the upper house, the Senate, in June.
Posted by: Skidmark || 04/24/2018 00:00 || Comments || Link || E-Mail|| [88 views] Top|| File under: Moslem Colonists
Great White North
Toronto van attack suspect charged with 10 counts of first-degree murder, 13 of attempted murder
[Toronto Sun] TORONTO ‐ Accused Toronto van attack suspect Alek Minassian has been charged with 10 counts of first-degree murder and 13 of attempted murder.

Minassian, 25, made a brief court appearance Tuesday dressed in a white forensic jumpsuit. He showed no emotion as he stated his name for the Finch Ave. court.

Justice of the peace Stephen Waisberg ordered him remanded in custody until he appears by video May 10.

Minassian was also ordered to not contact any of the 13 people he's accused of trying to run down on Yonge St. during the horrific attack. Court documents identified them as: Sammantha Samson, Samantha Peart, Morgan McDougall, Mavis Justino, Catherine Riddell, Aleksandra Kozhevinikova, Amir Kiumarsi, Yunsheng Tian, Jun Seok Park, Amaresh Tesfamariam, Beverly Smith, Robert Anderson, and So Ra.

The names of the murder victims were not mentioned on the information charging Minassian.

Minassian's father, Vahe Minassian, was escorted out of the court by police officers.
Posted by: Besoeker || 04/24/2018 13:14 || Comments || Link || E-Mail|| [29 views] Top|| File under:
India-Pakistan
MQM 'hitman' Raees Mama confesses to 59 murders
[DAWN] Raees alias Mama ‐ the alleged MQM hitman who was extradited to Bloody Karachi


...formerly the capital of Pakistain, now merely its most important port and financial center. It is among the largest cities in the world, with a population of 18 million, most of whom hate each other and many of whom are armed and dangerous...


through Interpol last month ‐ has admitted to killing 59 people, DawnNewsTV reported citing an investigation report.

The report, a copy of which is available with DawnNewsTV, has Raees making a number of major confessions regarding his time as a gun for hire.

"In 2010, I was made the in charge of a 10-man

button man

team," he was quoted as saying. "We had made a torture cell at a sector office where our rivals were tortured and their corpses were dumped later."

"All the directives used to be issued by the leadership in London," Raees said.

Raees, in the report, owns up to killing eight and injuring several others near Baloch Colony during the infamous May 12 carnage of 2007.

Also among his tally of 59 killings were five

politicians

who had met MQM-Haqiqi Chairman Afaq Ahmed in jail, four Jeay Sindh political workers, SP Shah Mohammad and Dr Dilshan (both in 2012), and KDA Assistant Director Abdul Jammad Mangi ‐ who was reportedly assassinated at the behest of Hammad Siddiqui and Nadeem Nusrat.

The report says that Raees also confessed to murders of four MQM-Haqiqi workers each in a 2012 attack on a taxi and during the 2013 general elections, as well as the 2014 murder of Anti-encroachment Assistant Director Amir Zia.

He also admitted to being involved in kidnapping for ransom, China cutting, land grabbing, extortion as well as other crimes of serious nature.

Raees, although extradited to Karachi last month, is believed to have been placed in durance vile
You have the right to remain silent...
in Malaysia in December 2017. He had reportedly fled the country when the Karachi operation was launched.


Posted by: Fred || 04/24/2018 00:00 || Comments || Link || E-Mail|| [63 views] Top|| File under: Govt of Pakistan
Iraq
IS threats to target polling stations an attempt to gather militants
Bagdad (IraqiNews.com) The Iraqi forces have responded to the threats made by Islamic State over attempts to target candidates running for the elections, considering this as attempt to gather the members.

In remarks to New al-Arabi website, Brig. Gen. Yehia Rasool, spokesperson for the Joint Operations Command, said, "It's not the first time to have elections in Iraq. There are plans currently drawn by out troops. Operations will be carried out by our troops to arrest the remaining militants of Islamic State."

"We are dealing with a terrorist enemy, however, we would like to reassure the Iraqi people that our forces are doing great efforts and will totally secure the balloting process," he added.

Earlier today, IS threatened to carry out terrorist attacks at polling stations in Iraq's parliamentary elections.

Rasool described the statement as weak and "an attempt to gather the militants, however, we are dealing with all these threats seriously."

The Iraqi parliamentary elections is scheduled to take place on May 12. The elections were originally scheduled for September 2017, but were delayed due to the country's fight against Islamic State.

Audio message from IS not yet verified

Baghdad (Iraqinews.com) – In an audio message released on Monday, the group's spokesman Abul Hassan al-Mohajer said, "All those who participate in the (parliamentary) elections, whether candidates or voters, are infidels and should be dead."

The recording has not been verified yet, according to the Rawabet Center for Research and Strategic Studies.

Nearly 7,000 Iraqi candidates started on Sunday their campaigning for parliamentary elections, in which they compete for 329 seats.

Iraqi Prime Minister Haider al-Abadi has promised successful elections despite the challenges of stabilizing areas retaken from IS and returning millions of residents displaced by war to their homes.

In a telephone conversation with U.S. President Donald Trump earlier this month, "emphasized the importance of the success of the upcoming elections to complete the building and construction phase," a White House statement said.
Posted by: trailing wife || 04/24/2018 00:00 || Comments || Link || E-Mail|| [53 views] Top|| File under: Islamic State
UAE to Rebuild Iraq's Iconic Mosul Mosque Destroyed by ISIS
[AAWSAT] The United Arab Emirates announced on Monday that the Gulf state will offer $50 million to rebuild djinn-infested Mosul
... the home of a particularly ferocious and hairy djinn...
's Great Mosque of al-Nuri that was destroyed during last year's battle against the ISIS terrorist group in Iraq.

UAE Culture Minister Noura al-Kaabi said her country would put forward $50.4 million (41.2 million euros) for the task.

"The five-year project is not just about rebuilding the mosque, the minaret and the infrastructure, but also about giving hope to young Iraqis," she said during a ceremony at Baghdad's National Museum.

She called on the international community "to unite to protect universal heritage sites, especially those in our Arab region" in theaters of conflict.

"The millenia-old civilization must be preserved."

The deal was signed by Kaabi and her Iraqi counterpart, Faryad Rawanduzi, in the presence of UNESCO's Iraq representative Louise Haxthausen.

"This is an ambitious, highly symbolic project for the resurrection of Mosul and Iraq," said Haxthausen.

"The work has already begun, the site is now protected... we must first clear the site, remove the rubble (and) document, before we can begin reconstructing the mosque and its minaret."

Posted by: Fred || 04/24/2018 00:00 || Comments || Link || E-Mail|| [46 views] Top|| File under: Islamic State
Israel-Palestine-Jordan
Minister Warns Hamas of Retaliation if it Targets Israeli Officers Abroad
[AAWSAT] Israel did not officially admit to the

liquidation

of Paleostinian scientist Fadi al-Batsh in Malaysia with its Minister of Defense Avigdor Lieberman saying it was likely part of "settling scores" between Paleostinian factions.

Israeli experts and analysts, however, agreed that such a "clean" operation done with precision was most probably executed by the likes of the Mossad Israeli intelligence.

Meanwhile,


...back at the wine tasting, Vince was about to start on his third quart...


Transportation and Intelligence Minister Yisrael Katz warned the

Hamas, one of the armed feet of the Moslem Brüderbung millipede,

leadership against threatening Israeli officers abroad, warning that Tel Aviv will retaliate by targeting the movement's

bigwig

s.

"I suggest that (Hamas politburo chief Ismail) Haniyeh talk less and be more careful," Katz cautioned on Sunday, adding: "

Gazoo

is much closer than Malaysia."

He said an attack against Israelis abroad would be crossing a red line, threatening that it would lead to the resumption of Israel's

assassination

policy.

"Hamas officials in

Gazoo

, with (Haniyeh) among them, are expected to be hurt badly."

"Haniyeh and his friends should be careful before they speak ... because Israel's ability to hurt them will be absolute, hard and swift," Katz went on to say.

On Saturday, Batsh, 35, was assassinated by

button men

while he was on his way to morning prayers at a mosque near his house in Gombak north of Kuala Lumpur, Malaysia.

When asked about accusations that Israel killed the scientist, Katz indicated that it does not comment on such incidents.

"But based on what has been reported so far about the profession of the man who was assassinated, and based on the cries of despair from the heads of Hamas in

Gazoo

, it turns out he was not such a great saint, and the citizens of Israel have no reason to shed a tear over him," he stressed.

Posted by: Fred || 04/24/2018 00:00 || Comments || Link || E-Mail|| [50 views] Top|| File under: Hamas
Southeast Asia
Malaysian police issue sketches of suspects in hit on Hamas rocket expert
[IsraelTimes] Men in killing ascribed to Mossad described as being of Middle Eastern or European descent, well-built, 1.80 meters tall; officials say no threat made to family of Fadi al-Batsh

Malaysian police on Monday issued facial composites of two suspects in the shooting of a

Hamas, a contraction of the Arabic words for "frothing at the mouth",

rocket and drone expert

bumped off

over the weekend, in what the Paleostinian terror group says was an

liquidation

by Israel.

Fadi Mohammad al-Batsh, 35, was killed in a drive-by shooting on Saturday in the country's capital, according to Malaysian authorities.

Royal Malaysia Police Inspector-General Tan Sri Mohamad Fuzi Harun said Sunday the suspects were male, around 1.80 meters tall, well-built, had fair complexions, and were believed to be of Middle Eastern or Western descent.

Harun said the composite images were based on eyewitness descriptions.

The suspects had been riding BMW and Kawasaki cycle of violence
s and it was not clear if they were still in the country, he added.

Harun said 14 bullets were recovered from the body of the victim after an autopsy and had been sent for forensic examination.

He noted that no threat had been made against Batsh's family.

Posted by: trailing wife || 04/24/2018 00:00 || Comments || Link || E-Mail|| [135 views] Top|| File under: Hamas
Syria-Lebanon-Iran
Tracking the Illegal Shipment of Sarin Precursor from Belgium to Syria
[bellingcat] On 18 April 2018 Syrian Archive and Knack revealed information that Belgium violated EU sanctions against Syria according to the summons of an upcoming lawsuit. The Belgian customs found that without having requested the appropriate export licenses three Flemish companies have exported 96 tonnes of isopropanol


...known in the common parlance as rubbing alcohol, it is used in the manufacture of a wide variety of industrial and household chemicals, and is a common ingredient in chemicals such as antiseptics, disinfectants, detergents, and sarin...

in a concentration of 95% or higher to Syria since sanctions came into force in September 2013.

The Syrian Archive has worked with Belgian news outlet Knack on this investigation for the past year. All of the information was publicly or collaboratively sourced through searching online databases, submitting Freedom of Information Requests and requesting statements from authorities, courts and companies involved.

Continued on Page 49
Posted by: 3dc || 04/24/2018 00:00 || Comments || Link || E-Mail|| [65 views] Top|| File under:
Iran FM Seeking to Dissuade Trump against Withdrawing from Nuclear Deal
[AAWSAT] Iranian Foreign Minister Mohammed Javad Zarif stated on Monday that European countries that signed the 2015 nuclear must convince US President Donald Trump


...New York real estate developer, described by Dems as illiterate, racist, misogynistic, and what ever other unpleasant descriptions they can think of, elected by the rest of us as 45th President of the United States...


not to exit the accord.

He said in a series of tweets: "It is either all or nothing. European leaders should encourage Trump not just to stay in the nuclear deal, but more important to begin implementing his part of the bargain in good faith."

There is no "plan B", he stressed.

Under Iran's settlement with the US,

La Belle France

, Germany,

Britannia

, Russia and China, Tehran agreed to curb its nuclear program to satisfy the powers that it could not be used to develop atomic bombs. In exchange, Iran received relief from sanctions, most of which were lifted in January 2016.

Trump has given the European signatories a May 12 deadline to "fix the terrible flaws" of the 2015 nuclear deal, or he will refuse to extend US sanctions relief on Iran.

French President Emmanuel Macron said in a Fox News Sunday interview he has no "plan B" for the deal and the US should stay in the agreement as long as there is no better option.

"President Macron is correct in saying there is no "plan B" on JCPOA," Zarif Tweeted. The JCPOA or Joint Comprehensive Plan of Action, is the formal name of the accord.

Iran has said it will stick to the accord as long as the other parties respect it, but will "shred" the deal if Washington pulls out.

Posted by: Fred || 04/24/2018 00:00 || Comments || Link || E-Mail|| [47 views] Top|| File under: Govt of Iran
Terror Networks
Islamic State calls for attacks on Arab states, shifting focus from West
[IsraelTimes] Spokesman for jihadist terror group says there is no difference between attacking Paleostinians, Saudi Arabia, Iran, or their 'American Crusader allies'

The official Islamic State
...formerly ISIS or ISIL, depending on your preference. Before that al-Qaeda in Iraq, as shaped by Abu Musab Zarqawi. They're very devout, committing every atrocity they can find in the Koran and inventing a few more. They fling Allah around with every other sentence, but to hear the pols talk they're not really Moslems....


front man

on Sunday published a call for the jihadist terror group's adherents to focus their attacks on Arab states, diverging from his previous policy of urging assaults on Western targets.

In an audio-recording that ran for nearly an hour, Abu Hassan al-Muhajir said there was no difference between fighting the Paleostinians, Soddy Arabia


...a kingdom taking up the bulk of the Arabian peninsula. Its primary economic activity involves exporting oil and soaking Islamic rubes on the annual hajj pilgrimage. The country supports a large number of princes in whatcha might call princely splendor. When the oil runs out the rest of the world is going to kick sand in the Soddy national face...


, Egypt, or Iran and "their American Crusader allies, or the Russians or the Europeans," the New York Times


...which still proudly displays Walter Duranty's Pulitzer prize...
reported along with an English-language translation of some of his comments.

Arab states should be attacked because they are "apostates," Muhajir said, using the terror group's term to describe Sunni

Moslem

s who do not follow its

krazed killer

version of the faith.

The Arabs were in fact worse than Western nations, as they were "more fierce and vicious against Islam."

Muhajir's last speech was released in June 2017, when he called for lone-wolf attacks ‐ assaults not directed by an official organization ‐ in Europe

...also known as Moslem Lebensraum...
and North America.

The Islamic State group has lost some 97 percent of the territory it seized for its self-proclaimed caliphate in Iraq and Syria in 2014.

Muhajir replaced the previous US

front man

Abu Mohammad al-Adnani who was killed in Syria in 2016, apparently in a US Arclight airstrike
.
Posted by: trailing wife || 04/24/2018 00:00 || Comments || Link || E-Mail|| [68 views] Top|| File under: Islamic State
Who's in the News
35
[untagged]
8
Islamic State
4
Hamas
4
Commies
3
Govt of Pakistan
3
Houthis
2
Moslem Colonists
1
al-Qaeda
1
Govt of Syria
1
Tin Hat Dictators
1
Govt of Iraq
1
Govt of Iran
1
Fulani Herdsmen (Boko Haram)
1
Sublime Porte
Bookmark
E-Mail Me
The Classics
The O Club
Rantburg Store
Comments Spam
The Bloids
The Never-ending Story
Thugburg
RSS Links
Gulf War I
The Way We Were
Bio
Merry-Go-Blog
Hair Through the Ages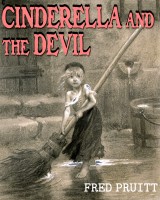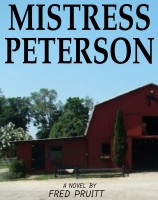 On Sale now!


A multi-volume chronology and reference guide set detailing three years of the Mexican Drug War between 2010 and 2012.

Rantburg.com and borderlandbeat.com correspondent and author Chris Covert presents his first non-fiction work detailing the drug and gang related violence in Mexico.

Chris gives us Mexican press dispatches of drug and gang war violence over three years, presented in a multi volume set intended to chronicle the death, violence and mayhem which has dominated Mexico for six years.
Click here for more information


Meet the Mods
In no particular order...


Steve White
Seafarious
Pappy
lotp
Scooter McGruder
john frum
tu3031
badanov
sherry
ryuge
GolfBravoUSMC
Bright Pebbles
trailing wife
Gloria
Fred
Besoeker
Glenmore
Frank G
3dc
Skidmark
Alaska Paul



Better than the average link...



Rantburg was assembled from recycled algorithms in the United States of America. No trees were destroyed in the production of this weblog. We did hurt some, though. Sorry.
54.224.99.70