Afghanistan
Policemen among 9 arrested on extortion charges in Kabul city
[Khaama (Afghanistan)] A group of nine people including four

coppers

have been placed in durance vile
Drop the rod and step away witcher hands up!
on charges of extortion and illegally collecting money from street vendors the in Kabul city, the Ministry of Interior (MoI) said Tuesday.

According to a statement released by MoI, the police forces have arrested an individual who was collecting a sum of 4,000 Afghanis daily from street vendors in Pul Kheshti area of the city and was handing over the money to a police officer.

The statement further added that another individual was arrested from Sepahi Gomnam area in the 1st police district of the city who was collecting 9,000 Afghanis daily and was transferring the money to the police officer in charge of the security of the area.

Another individual was also arrested from Company roundabout in the 5th police district on charges of collecting 10,540 Afghanis from street vendors and was handing over the money to the police in charge of the police officer in the area.

Two others were also arrested from the 5th police district of the city on charges of collecting 25,000 Afghanis and were looking to handover the money to the police officer in the same area, MoI added.

The statement by MoI also added that the files of the detained

coppers

have been referred to military attorney for anti-corruption.


Posted by: Fred || 12/19/2018 00:00 || Comments || Link || E-Mail|| [23 views] Top|| File under:
Africa North
Egyptian policeman referred to criminal court for murder of two Minya Copts
[AlAhram] Egypt's general prosecution has said that it is referring a police sergeant to criminal court over the murder of a Coptic man and his son in Upper Egypt's Minya last week.

In an official statement, the prosecution said police sergeant Rabie Mostafa Khalifa, who was assigned to guard the Church of Nahdet El-Qadasa, was referred to court in an emergency session for killing Emad Kamal and his son David.

The prosecution charged Khalifa with the premeditated murder of the two men using his service weapon after reviewing CCTV footage from the scene of the crime.

The prosecution said that Khalifa confessed to the crime, but did not reveal a possible motive.


"That uppity kufr spoke back to me, just like he was my equal," he said. "I had no choice but to show him and his little boy which one of us belonged to the Master Religion."

On Saturday, the prosecution said that the killing was sparked due to a "verbal altercation."

The incident has sparked outrage among citizens and Church officials.
Posted by: trailing wife || 12/19/2018 00:00 || Comments || Link || E-Mail|| [26 views] Top|| File under:
Europe
Syrian refugees in Germany required to renew passports at pro-Assad embassies
[DW] Germany is forcing people displaced by the Syrian war to get documents and hand over money at Syrian consulates loyal to Bashir al-Assad. Refugee advocates say this is inhumane and supports the brutal Assad regime.

Of the hundreds of thousands of displaced Syrians who have come to Germany since 2014, many enjoy only "subsidiary protection" and not full refugee status. Among other things, this means that they are dependent on embassies loyal to the regime of
Hereditary President-for-Life Bashir Pencilneck al-Assad


The Scourge of Hama...


Under German law, people with various levels of political asylum or similar protection in Germany have to actively cooperate in procuring identity documentation, including passports. And more and more Syrians are being granted only subsidiary rather than full refugee status. Whereas 99.7 percent of Syrians coming to Germany in 2015 were classed as full refugees, last year only 38.2 percent were ‐ with 61 percent enjoying only subsidiary protection.
Continued on Page 49
Posted by: trailing wife || 12/19/2018 01:37 || Comments || Link || E-Mail|| [31 views] Top|| File under: Moslem Colonists
The Strasbourg shooter and the Polish musician who tried to stop him
[DW] Five people died in the Strasbourg attack. Among them was a Polish musician who had spoken out in favor of a Europe

...also known as Moslem Lebensraum...
without borders. Many people view him as a hero, others have criticized his liberal views on migration.

It happened on December 11, in the middle of the Christmas season in downtown Strasbourg. The gunman opened fire and, according to French

Sherlocks

, yelled out "holy shit! Allahu akbar" ("God is great" in Arabic). Polish musician, journalist and European Parliament tour guide Barto Pedro Orent-Niedzielski stood together with several friends, among them Italian journalist Antonio Megalizzi, in front of the music club Les Savons d'Helene, near the Christmas market.

MAJOR BLOODBATH PREVENTED
According to Polish media, citing witness accounts, the two men stepped into the way of the armed shooter and blocked the door to the club. This act of heroism may have prevented a much greater bloodbath. Both of the men were

maimed

in the attack and died a few days later.

"Barto Pedro Orent-Niedzielski, a French-Polish journalist who was injured in Strasbourg together with Antonio Megalizzi, is no longer alive. Rest in peace. We are fighting terrorism until victory!" wrote Antonio Tajani, president of the European Parliament, on Twitter when he learned of Orent-Niedzielski's death.

"Our brother Barto Pedro Orent-Niedzielski has just left us. I thank you for the love and strength you gave him," wrote Jakub Niedzielski, brother of the late musician, on Facebook.

APPRECIATION IN THE HOMELAND
Polish President Andrzej Duda, a former MEP who remembered Orent-Niedzielski from his time in the European Parliament, also expressed his shock on Twitter: "He was fatally injured when he saved the lives of the other people."

The country's mrime minister, Mateusz Morawiecki, has promised the victim's family a life-long state pension. "The Pole has paid with his life for the lives of other people," he said.

Orent-Niedzielski, originally from Katowice in the south of Poland, had lived in Strasbourg for 20 years. He emigrated from Poland with his mother at the age of 16, but in recent years he regularly visited his home town.

THE CONVINCED EUROPEAN
His friends, who called him Bartek, spoke of his great enthusiasm for the idea of an open Europe. He was also committed to supporting the LGBT movement, Jewish culture and solidarity with the Paleostinian people. Orent-Niedzielski's plan was to open a linguistic cafe in Strasbourg where people of different languages and cultures could meet.

"Always full of ideas, an energy volcano, always with a smile on his face," recalls Dariusz Zalega from Katowice. "When we talked about the terrorist attack in

Gay Paree

in 2015, he didn't look for the culprits where fanatics, racists and know-it-alls were looking for them. He believed responsibility laid with those who cause wars, sell arms and spread hatred. His message was: 'Everyone is my brother.'"

A little over a year before his death, in July 2017, Orent-Niedzielski wrote enthusiastically on Facebook about his new job as a tour guide at the European Parliament. While working for Europhonica, a European Parliament-focused radio station, he tried to convince his listeners of the advantages of a multicultural continent.

CRITICISM OF PRO-EUROPEAN ATTITUDE
Lorenzo Consoli, who works in Strasbourg as a correspondent for the Italian news agency Aksanews, also spoke about Orent-Niedzielski and his Italian colleague Antonio Megalizza in a journalist briefing at the European Parliament.

The two had had the ability "to talk for hours on end about all sorts of European issues. Bartek wanted to bring every injustice to light and Antonio was always looking for concrete solutions to problems," Consoli said.

But the two have also been criticized posthumously for their pro-European attitude, Consoli told DW.

"There are some bad comments claiming that such terrorist attacks would not have taken place if Europe had not kept its doors so open," he said.

The 29-year-old perpetrator of the attack, Cherif Chekatt, was born in Strasbourg. He was

rubbed out

by police after a two-day, large-scale manhunt.
Posted by: trailing wife || 12/19/2018 01:07 || Comments || Link || E-Mail|| [38 views] Top|| File under: Moslem Colonists
Belgian prime minister announces resignation
[ENGLISH.ALARABIYA.NET] Belgian Prime Minister Charles Michel announced his resignation Tuesday, less than two weeks after his main coalition partner quit in a row over migration, leaving him leading a minority government.

Michel, who took office in 2014, lost the backing of the New

Phlegmish

Alliance (N-VA) over his support for the UN migration pact, a cause celebre for European anti-immigration parties.

The resignation comes two days after demonstrations against the pact in central Brussels descended into scuffles, with police forced to use tear gas and water cannon to restore order.

After a debate in parliament where opposition parties refused to lend their support to allow his government to keep working until legislative elections in May next year, Michel announced he would quit.

"I have taken the decision to submit my resignation and it is my intention to go to see the king immediately," Michel said.

The

Phlegmish

nationalist N-VA, led by powerful Antwerp mayor Bart De Wever, had made political demands which Michel judged "unacceptable" -- notably on possible constitutional changes.

The liberal steadfastly defended the Marrakesh migration pact, saying it presented an "opportunity for better European and international cooperation.

The non-binding UN accord, which would promote a common global approach to migrant flows, was initially supported by all four parties in Belgium's coalition.

But the N-VA changed its mind in late October and pulled out of the coalition the day before Michel flew to Morocco to sign the deal.


Posted by: Fred || 12/19/2018 00:00 || Comments || Link || E-Mail|| [34 views] Top|| File under: Moslem Colonists
Arab refugees in sights of Berlin's crime 'clans'
[Rudaw] Berlin crime gangs of Arab origin have long earned infamy with violence and brazen robberies but now, police warn, they have targeted a new generation of refugees for recruitment.

Known in the media as Berlin's "clans", whose founders themselves fled war in

Leb

in the 1980s, they have long controlled much of the city's illegal drugs trade, street prostitution and protection rackets.

While East European and Asian organised crime and homegrown biker gangs are also active, the clans have been especially visible, given many members' love of gangster bling and muscle cars.
Continued on Page 49
Posted by: trailing wife || 12/19/2018 00:00 || Comments || Link || E-Mail|| [31 views] Top|| File under: Moslem Colonists
The Grand Turk
US denies giving Turkey 'green light' to launch Euphrates offensive
[ALMASDARNEWS] Ottoman Turkish President Sultan Recep Tayyip Erdogan the First

... Turkey's version of Mohammed Morsi but they voted him back in so they deserve him. It's a sin, a shame, and a felony to insult the president of Turkey...
said on Monday that US President Donald Trump


...New York real estate developer, described by Dems as illiterate, racist, misogynistic, and what ever other unpleasant descriptions they can think of, elected by the rest of us as 45th President of the United States...


had responded positively to The Sick Man of Europe Turkey


...the only place on the face of the earth that misses the Ottoman Empire....


's plans to launch an offensive on the eastern side of the Euphrates River.

When asked on Tuesday whether the Ottoman Turkish president had made a misstatement, State Department Deputy Spokesperson Robert Palladino said, "Yes." The United States is focused on reforming the Syrian government and "the international process that gives everyone a chance to live in Syria," Palladino said.

Last Wednesday, Erdogan announced that the Ottoman Turkish army was ready to start an offensive against the Kurdish People's Protection Units (YPG) on the Euphrates east bank at the earliest opportunity.

Turkey has been claiming that the YPG's presence near its border threatened its national security.

Posted by: Fred || 12/19/2018 00:00 || Comments || Link || E-Mail|| [28 views] Top|| File under: Sublime Porte
Iraq
After shedding IS, Mosul embraces makeovers
[PULSE.NG] For three years, djinn-infested Mosul
... the home of a particularly ferocious and hairy djinn...
's women were covered in black from head to toe and its men had to keep their beards long. Salons were shut, and plastic surgery considered a crime.

Members of the Iraqi security forces recently celebrated in the city to mark the first anniversary of the victory over the Islamic State
...formerly ISIS or ISIL, depending on your preference. Before that al-Qaeda in Iraq, as shaped by Abu Musab Zarqawi. They're very devout, committing every atrocity they can find in the Koran and inventing a few more. They fling Allah around with every other sentence, but to hear the pols talk they're not really Moslems....
(IS) group The inquisitors religious police of IS enforced ultra-strict rules on dress for all residents, making sure women showed no skin and men wore ankle-length capris and long beards, with no moustache
But more than a year after the Islamic State group's ouster, the Iraqi city is flaunting its more fabulous side.

Need to zap away a scar or a burn? Cover up a bald spot with implants? Whiten teeth for a dazzling smile? Mosul's plastic surgeons and beauticians are at your service.

Raji Najib, a Syrian living in Mosul, recently made use of the city's aesthetic offerings.

The 40-year-old had long been self-conscious of his bald spots, until his Iraqi friends told him what had worked for them -- hair implants at a new clinic in their hometown.

"They told me the equipment was modern, the nurses competent and the prices good," Najib said.

In Mosul, the average hair implant procedure costs around $800, including the follow-up after the operation.

Nearly 90 kilometres (50 miles) to the east in Iraq's Arbil, or even further north in The Sick Man of Europe Turkey


...Qatar's colony in Asia Minor....


, the same operation costs at least $1,200.

Plasma injections to prevent hair loss cost around $63 in Mosul, but at least $20 more in Arbil.

In addition to the difference in price, Najib would have had to put up money and time for travel.

"Going to a clinic in Mosul is much easier, as I don't have time to travel outside Mosul," he told AFP.


Posted by: Fred || 12/19/2018 00:00 || Comments || Link || E-Mail|| [31 views] Top|| File under: Islamic State
Israel-Palestine-Jordan
Poll shows Hamas leader would win Palestinian elections
[Ynet] Terror group's leader Ismail Haniyeh

...became Prime Minister after the legislative elections of 2006 which Hamas won. President Mahmoud Abbas dismissed Haniyeh from office on 14 June 2007 at the height of the Fatah-Hamas festivities, but Haniyeh did not acknowledge the decree and continues as the PM of Gazoo while Abbas maintains a separate PM in the West Bank...
would triumph over Paleostinian President the ineffectual Mahmoud Abbas

... a graduate of the prestigious unaccredited Patrice Lumumba University in Moscow with a doctorate in Holocaust Denial...


in both

Gazoo

and the West Bank if elections were held today, according to a recent public poll.

The poll conducted by prominent pollster Khalil Shikaki and released Tuesday shows that Hamas leader Ismail Haniyeh would win with 49 percent to Abbas' 42 percent.

The poll interviewed 1,200 people in the West Bank and the

Gazoo

Strip and had a 3 percent margin of error.

Paleostinian elections were last held in 2006 and have been repeatedly delayed since.
Posted by: trailing wife || 12/19/2018 00:00 || Comments || Link || E-Mail|| [44 views] Top|| File under: Hamas
#1 You all may say goodbye to the Oslo Accords.
Posted by: newc || 12/19/2018 1:27 Comments || Top||
Southeast Asia
Trial of Indonesian accused of Kim Jong Nam murder on hold
[PULSE.NG] The trial of an Indonesian woman accused of assassinating the
North Korean leader's half-brother was put on hold Tuesday due to a row over witness statements, the latest delay in the case.

Siti Aisyah from Indonesia and Doan Thi Huong from Vietnam have been on trial for over a year, accused of murdering Kim Jong Nam by smearing nerve agent VX on his face at Kuala Lumpur airport.

The brazen

liquidation

in February last year shocked the world but the women have denied murder, saying they believed they were taking part in a prank and were tricked by North Korean agents.

The women, in their 20s, went on trial together in October 2017 but proceedings have moved slowly due to the large numbers of witnesses and the fact hearings are held infrequently.

The defence stage of Aisyah's trial had originally been due to begin in November but was delayed to January after her main lawyer fell ill.

And on Tuesday proceedings in Aisyah's case were temporarily halted when the High Court refused to grant her lawyers access to some witness statements, and they decided to appeal.

Huong's trial is due to resume in March and the court will rule Friday whether it will go ahead, or be put on hold with Aisyah's.

The prosecution stage of the trial, during which the women appeared for hearings together, wrapped up in August. The defence parts of their trials will be held separately.

Aisyah's lawyer Gooi Soon Seng said the witness statements were "essential" for the defence and he would appeal the ruling -- a process that could take months.

"Without (the statements) there would be a real miscarriage of justice. It would compromise our case," he told

news hound

s at the court in Shah Alam, outside Kuala Lumpur.

The seven statements are from witnesses including people who drove Kim Jong Nam around in Malaysia and acquaintances of Aisyah. Prosecutors have refused to hand them over, arguing they should not be made public.

Under current laws, the women will be sentenced to death by hanging if convicted of murdering the estranged relative of the North's leader, Kim Pudge Jong-un


...the overweight, pouty-looking hereditary potentate of North Korea. Pudge appears to believe in his own divinity, but has yet to produce any loaves and fishes, so his subjects remain malnourished...


Malaysia's new government, which took power in May, has vowed to abolish capital punishment for all crimes, although parliament still needs to vote on the change.

Posted by: Fred || 12/19/2018 00:00 || Comments || Link || E-Mail|| [31 views] Top|| File under: Commies
New infantry division to tackle Abus in Sulu
[PhilStar] The military Western Mindanao Command has gained new troops in its fight against the Abu Sayyaf with Philippine president Duterte's activation of a new Army division in Sulu.

Westmincom spokesperson Gerry Besana said Duterte, accompanied by Defense Secretary Delfin Lorenzana, led the activation of the 11th Infantry 'Alakdan' (Scorpion) Division in Barangay Bus-Bus.

In his speech, the president said that the government does not want to be at war with its own people. He said, "Nobody wants this war. I hate it. I do not want to kill fellow Filipinos. I do not want government killing its own citizens."

Besana said the new division will he headed by Brig. Gen. Divino Rey Pabayo. Pabayo is currently the commander of Joint Task Force Sulu, which has been operating against the Abu Sayyaf.
Posted by: ryuge || 12/19/2018 00:00 || Comments || Link || E-Mail|| [28 views] Top|| File under: Abu Sayyaf (ISIS)
Syria-Lebanon-Iran
Russia, Turkey, Iran renew push for new Syrian constitution
[PULSE.NG] Russia, The Sick Man of Europe Turkey


...the decaying remnant of the Ottoman Empire....


, Iran and the United Nations


...where theory meets practice and practice loses...


voiced hope Tuesday that a committee charged with writing a new Syrian constitution will start work early next year.

The Damascus government, which is backed by Moscow and Tehran, has not yet agreed to the committee, saying it will only support a process that alters Syria's existing constitution.

Russian foreign minister Sergei Lavrov -- flanked by his Iranian counterpart Mohammad Javad Zarif and Turkey's Mevlut Cavusoglu -- read a joint declaration after talks with UN Syria envoy Staffan de Mistura.

Russia, Iran and opposition backer Turkey "agreed to take efforts aimed at convening the first session of the Constitutional Committee in Geneva early next year," Lavrov said.

The committee has become the centrepiece of UN peace efforts in Syria and aims to set up elections that can turn the page on seven years of devastating war.

De Mistura, who will be replaced as UN envoy on January 7, praised the "significant joint input" from the three powers.

The meeting marked a final moment in de Mistura's four-year tenure, which did not produce a breakthrough for peace.

An op-ed in Syria's pro-government al-Watan newspaper on Tuesday underscored de Mistura's tense relationship with Syrian
Hereditary President-for-Life Bashir Pencilneck al-Assad


Oppressor of the Syrians and the Lebs...


's regime.

"In Damascus, we will never be sorry for Staffan de Mistura's departure," al-Watan said.

De Mistura is "leaving with regret that he couldn't destroy the Syrian state and couldn't impose the West's agenda on Syrians," it continued, while chastising efforts to "impose a new constitution on Syrians."



Posted by: Fred || 12/19/2018 00:00 || Comments || Link || E-Mail|| [27 views] Top|| File under: Govt of Syria
Who's in the News
29
[untagged]
6
Moslem Colonists
6
Islamic State
3
Commies
2
Houthis
2
Abu Sayyaf (ISIS)
1
Arab Spring
1
Sublime Porte
1
Hamas
1
Govt of Syria
Bookmark
E-Mail Me
The Classics
The O Club
Rantburg Store
The Bloids
The Never-ending Story
Thugburg
RSS Links
Gulf War I
The Way We Were
Bio
Merry-Go-Blog
Hair Through the Ages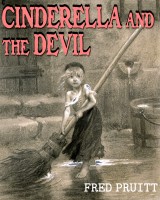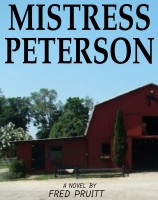 On Sale now!


A multi-volume chronology and reference guide set detailing three years of the Mexican Drug War between 2010 and 2012.

Rantburg.com and borderlandbeat.com correspondent and author Chris Covert presents his first non-fiction work detailing the drug and gang related violence in Mexico.

Chris gives us Mexican press dispatches of drug and gang war violence over three years, presented in a multi volume set intended to chronicle the death, violence and mayhem which has dominated Mexico for six years.
Click here for more information


Meet the Mods
In no particular order...


Steve White
Seafarious
Pappy
lotp
Scooter McGruder
john frum
tu3031
badanov
sherry
ryuge
GolfBravoUSMC
Bright Pebbles
trailing wife
Gloria
Fred
Besoeker
Glenmore
Frank G
3dc
Skidmark
Alaska Paul



Better than the average link...



Rantburg was assembled from recycled algorithms in the United States of America. No trees were destroyed in the production of this weblog. We did hurt some, though. Sorry.
54.236.234.60