The FBI, The DOJ and Hillary Clinton's huge Weiner Problem
Remember Anthony Weiner, also known as "Carlos Danger" ‐ the former congressman who kept texting people pictures of well, umm, that part of his name? It all made quite the splash because he is married to Hillary Clinton's consigliere and constant sidekick, Huma Abedin.

Turns out that Anthony was such a perp ‐ and so enthralled with his own ‐ that he was sexting with a minor. That is a federal offense carrying up to 10 years in prison. So, he got raided by the New York Police Department and the New York office of the FBI.

They seized his laptop computer. It would have been bad enough if it had only had contained all his porn. But it posed a huge problem for the FBI, DOJ and Mrs. Clinton.

Comey had already exonerated Hillary of her blatant Espionage Act violations and obstruction of justice violations two months before ‐ in time for her to wrap up the election they all expected and wanted her to win.

Peter Strzok and the Trump-hating key players in the Clinton email "investigation" were already well into crafting and leaking the Trump-Russia collusion narrative.

Then, the unthinkable happened.

Only a few hours after the New York office of the FBI took possession of the Weiner laptop, on September 26, 2016, the FBI computer expert discovered it contained more than 140,000 emails involving Hillary Clinton. They were from multiple domain names: State.gov, Clintonemail.com, ClintonFoundation.org, HillaryClinton.com and Blackberry devices. The agent had what he told the inspector general was an "oh shit moment" ‐ recognizing that he had found evidence important to the most important investigation ‐ and he immediately reported it up the chain.

According to the inspector general's report of June 14, specifically Chapters IX-XI, the treasure "trove" of emails covered Mrs. Clinton's entire tenure as Secretary of State.

We already knew that President Barack Obama was emailing her on her unsecure server at Clintonemail.com, and Cheryl Mills had written an email noting how "obvious" it was to anyone that this was not State.gov and therefore unsecure. The president jolly-well knew it was not a secure communication as he used an alias.

This was a gargantuan problem for the FBI and for Mrs. Clinton. Other people knew about it, too.

Indeed, according to the inspector general, 39 high-ranking FBI agents knew of it, along with the New York office and people in the New York U.S. Attorney's office. The New York FBI informed them all during a secure video-conference on September 28 ‐ chaired by Andrew McCabe.

One agent said the announcement of finding hundreds of thousands of Clinton emails on Weiner's laptop was "like dropping a bomb in the middle of the meeting."

The New York agent Sweeney followed up with two calls to McCabe later that evening ‐ after McCabe did not call him as promised.

So . . . what did McCabe, Comey and Strzok do? They sat on it until police officers in New York and FBI agents in New York threatened to expose them.

By October 28, it was only 11 days before the election. Comey panicked. The jig was up. They had been hiding it for three weeks. Comey's guilt and concern for his own career caused him to realize he could not keep it quiet any longer.

Everything exploded when Comey wrote a letter to Congress vaguely reporting the discovery of "additional emails that appear to be related to the investigation." He wrote further, "the FBI cannot assess at this time whether or not the material may be significant."

Comey's words to Congress are belied by the inspector general's report who bought none of their excuses for the multi-week delay in addressing the emails.

On October 30, 2016, The Daily Caller reported that the Department of Justice had not even sought a warrant for review of the 350,000 Clinton emails.

Breitbart reported on November 4, 2016 that the New York Police Department officers who had seen the evidence on Weiner's laptop had threatened to blow the whistle. Remarkably, the "Justice Department" shut them down by allegedly threatening to indict NYPD officers on the two-year old death of Eric Gardner if the NYPD disclosed it.

In a stunning assertion, Director Comey told the Inspector General he did not know Anthony Weiner was married to Huma Abedin. Perhaps they should have told him it was "Carlos Danger?"

Either Comey was bald-faced lying, which is punishable under 18 U.S.C. §1001, or the level of ignorance and incompetence inherent in that representation alone warranted his termination.

Moreover, if Comey's claim were true, then Comey, McCabe and Strzok should have flown into action at the mere thought of a perverted stranger in a sexual offense investigation having 350,000 emails of the secretary of state including highly classified information ‐ covering her entire tenure there.

From the FBI's and DOJ's "handling" of the "Weiner problem," there is more than enough evidence to demand immediate production of the Weiner laptop and all emails should be obtained from NSA or otherwise to be given to an independent special prosecutor for a full and thorough investigation.

In addition, all of this raises scores upon scores of additional questions.

Here are just 10 such questions:

1. What are the names of all the people the FBI has identified as having emailed Hillary Clinton on her obvious unsecured server at Clintonemail.com? (We already know Obama emailed her on it under an alias. Which other high-ranking officials also emailed Clinton at her unsecured server? What about Robert Mueller? What about Eric Holder?

2. Did the inspector general ask Lynch about threats to NYPD to prosecute officers if they didn't back down on exposing the email cover-up? Why not?

3. Did the FBI show Hillary the email by Cheryl Mills stating it was "obvious" Clintonemail.com was not secure?

4. Who are the three ‐ just three ‐ FBI agents who reviewed the Weiner laptop and conducted the miraculous de-duping and review in only a few days of 350,000 emails that covered her entire tenure as Secretary of State?

5. Who in the Department of Justice reviewed the 350,000 Clinton emails on Weiner laptop?

6. Who in Department of Justice talked to the New York office about the Weiner laptop?

7. How many classified, top-secret and even more secret chains were found from Clinton's own production on Weiner's laptop?

8. Who stripped the classified and confidential markings from the documents Mrs. Clinton received before sending them to her?

9. Where is Weiner's laptop right now?

10. Who made that phone call from the Department of Justice to the New York Police Department? Exactly what was said?



11. Where did Anthony Weiner hide the Ben Wa balls ?



Sidney Powell, former federal prosecutor and veteran of 500 federal appeals, is the author of "LICENSED TO LIE: Exposing Corruption in the Department of Justice." She is a Senior Fellow of the London Center for Policy Research and senior policy adviser for America First.

The views and opinions expressed in this commentary are those of the author and do not reflect the official position of The Daily Caller.


Posted by: JohnQC || 06/20/2018 07:52 || Comments || Link || E-Mail|| [188 views] Top|| File under:
-Lurid Crime Tales-
FBI agent Strzok escorted from FBI building Friday
I assume NOT by Lisa Page? Why does he (and she) still have a job?
Washington (CNN) FBI agent Peter Strzok was escorted from the FBI building Friday as part of the ongoing internal proceedings at the bureau on his conduct, according to a source familiar with the matter.

As of Tuesday, the source said, Strzok is still an FBI employee. He had a central role on the FBI's investigation into Hillary Clinton's handling of classified information. He later worked on the investigation into connections between Trump campaign associates and Russia and briefly worked for special counsel Robert Mueller before text messages between Strzok and former FBI lawyer Lisa Page disparaging President Donald Trump were discovered.

Strzok is currently embroiled in an internal FBI investigation stemming from findings in outlined in a report from the Justice Department's inspector general, Michael Horowitz, which details a number of private text messages and use of personal email for FBI business.


Last week, Horowitz, released an exhaustive report on the FBI's conduct in the Clinton probe and found that Strzok's texts "cast a cloud" over the entire FBI investigation. The report concluded that there was no evidence "to connect the political views expressed in these messages to the specific investigative decisions" that were the subject of controversy, such as allowing immunity agreements or having fact witnesses sit in on others' interviews prior to July 5, 2016, the day then-FBI Director James Comey issued a statement on the Clinton investigation that cleared her.

However, Horowitz was troubled by the FBI's month-long delay in obtaining a search warrant to review emails possibly related to the investigation on former Rep. Anthony Weiner's laptop in the fall of 2016. The report specifically calls out Strzok's decision to "prioritize" the Russia investigation over following-up on the laptop issue, leaving the report unable to conclude it was "free from bias."
Posted by: Besoeker || 06/20/2018 00:00 || Comments || Link || E-Mail|| [125 views] Top|| File under:
-Land of the Free
West Point graduate with 'Communism will win' message splits with Army after getting other-than-honorable discharge
[AOL.com] The West Point graduate who became known as the "commie cadet" is out of the Army after an other-than-honorable discharge.

Spenser Rapone's split from the armed forces comes less than a year after pro-communism and socialism selfies surfaced from his 2016 graduation ceremony. One featured the inside of his cap with the words, "Communism will win," while another included a shirt with a picture of socialist icon Che Guevara.

He said he kept the selfies to himself until September, when he tweeted them in support of Colin Kaepernick, the NFL quarterback known for kneeling for the national anthem.

Another tweet Monday showed Rapone extending a middle finger at a sign at the entrance to Fort Drum, the New York military base where top brass accepted his resignation.

Rapone, 26, had been slapped with a reprimand for "conduct unbecoming of an officer" after an investigation found that he went online to advocate for a socialist revolution. The probe also alleged that Rapone belittled high-ranking officers.

"I consider myself a revolutionary socialist," he told The Associated Press. "I would encourage all soldiers who have a conscience to lay down their arms and join me and so many others who are willing to stop serving the agents of imperialism and join us in a revolutionary movement."

His transition to communism grew out of his experiences as an Army Ranger in Afghanistan before he was accepted into the U.S. Military Academy, he said. His study of history at the academy also impacted his thinking.

Sen. Marco Rubio, a Florida Republican, had called on the Army to send Rapone packing.

"While in uniform, Spenser Rapone advocated for communism and political violence, and expressed support and sympathy for enemies of the United States," Rubio said Monday. "I'm glad to see that they have given him an 'other-than-honorable' discharge."
Posted by: 746 || 06/20/2018 00:00 || Comments || Link || E-Mail|| [121 views] Top|| File under:
Africa North
Final Nail in the Sarcophagus for Egyptian Pharaohs
Usually we don't cover sports, but with a headline like that we kinda hadda.
[All Africa] It all happened in the second half though.

It started with intensity and a fumble in front of goal say Egypt's captain Ahmed Fathi concede an own goal in his 129th appearance for his nation. It all went south for the Egyptians from thereon out.

The 59th minute saw Chershev score to make it his third goal in the tournament, making him one of leading scorers thus far. Seconds Dzyuba found the back of the net to break Egyptian hearts with a 3-0 scoreline.

There was some consolation for the Pharaohs when in the 72nd minute Salah was fouled inside the box leading to a penalty. Finally Salah got to taste his first goal of the world cup and Egypt's first goal since 1990.

Last minutes of the game saw frenetic activity by the Egyptians trying to salvage the game but alas it was not to be.

Russia tops the group with 8 goals and Egyptia may as well pack their bags and head home.


Posted by: Fred || 06/20/2018 00:00 || Comments || Link || E-Mail|| [121 views] Top|| File under:
Africa Subsaharan
Zimbabwe: President Joins Queue to Buy Fast-Food
[All Africa] President Mnangagwa yesterday took Chegutu food lovers by surprise when he unexpectedly joined the queue in a fast-food outlet, bought his lunch and even tipped a cashier. The Head of State and Government and Commander-in-Chief of the Zim-bob-we Defence Forces is now famous for his accessibility.

For instance, he has done away with the habit of hiring a marquee for official engagements, opting instead for modest tents just to shed VVIPS.

He also uses his escort vehicles to accommodate photojournalists and walks about to greet the crowd during rallies.

Yesterday afternoon he brought Chegutu to a standstill after he commandeered his full motorcade to Chicken Inn in the city centre.

Hundreds jostled to capture the rare moment on their smartphones and they recorded the scene free of any interference from Presidential security details.

President Mnangagwa, who is widely tipped to win the July 30 elections by a wide margin, has left many convinced that Zim-bob-we is now witnessing a different political game to that of former president Mr Mugabe, who maintained a buffer zone between himself and the people.

Isabel Mtongerwa, the Chicken Inn cashier who served the President could not believe that she met him face-to-face.

"I could not believe that I was serving the President," she said.

"It has never happened in my life and somehow he proved to be worthy of my vote.

"He ordered a two-piecer and a minute maid, paid $3,75 with US$20 and told me to keep the change. He is very welcoming and makes you feel comfortable in his presence."

Management at Chegutu Chicken Inn could not believe a rare visit by the number one citizen.

The food outlet's manager Mr Peter Mutate said as an organization, they felt honoured to serve the President.

"We can describe him as an amazing man, very friendly and free to interact with," he said.

"In other words, he is a people's person. Some of our staff members felt free to greet him. At the end of the visit, many people were left convinced that indeed the country is now witnessing a different political game."


Posted by: Fred || 06/20/2018 00:00 || Comments || Link || E-Mail|| [66 views] Top|| File under:
Zimbabwe: Chamisa in Freak Accident
[All Africa] MDC Alliance presidential candidate Mr Nelson Chamisa yesterday escaped unhurt after a poorly constructed stage collapsed while he was introducing his party's candidates at a rally in Hwange.

The incident, together with a traffic accident which seriously injured 19 of his supporters after a truck they were travelling in overturned in Binga on Saturday, overshadowed his weekend sojourn in Matabeleland North.

The supporters injured in the road traffic accident were coming from a rally addressed by Mr Chamisa at Manjolo Business Centre on Saturday.

Yesterday, as Mr Chamisa was introducing aspiring council candidates under the MDC Alliance banner at a rally in Hwange at No. 1 Old Grounds, the stage collapsed, sending everyone to the ground, although Mr Chamisa managed to remain on his feet.

Addressing another rally at Chinotimba Stadium in Victoria Falls yesterday, Mr Chamisa bragged that unlike his predecessor, the late Mr Morgan Tsvangirai, he will not allow the election to go ahead without electoral reforms.

"(President) Mnangagwa wants to get into office through the window, abusing conditions for elections," he said.

"That's why I told him that I will not accept what they used to do to Tsvangirai who was robbed with his eyes open.

"As long as we don't agree on the issue of ballot paper, the election will not be done."


Posted by: Fred || 06/20/2018 00:00 || Comments || Link || E-Mail|| [63 views] Top|| File under: Tin Hat Dictators, Presidents for Life, & Kleptocrats
Economy
Starbucks provides weak sales outlook, will close 150 stores
[FOXBUSINESS] Starbucks shares fell as much as 3% in after-hours trading Tuesday after the coffeehouse chain provided a weak sales forecast for its upcoming quarter and said it would shutter 150 stores in fiscal 2019.


Maybe they can leave the bathrooms open?


The Seattle-based company said it would close underperforming stores in "densely penetrated markets" and slow its rate of store growth. Starbucks said it traditionally closes about 50 underperforming locations annually.

Starbucks said it expects same-store sales to grow 1% in its third fiscal quarter of 2017. Analysts had expected same-store sales to grow 3% in that period.

"While certain demand headwinds are transitory, and some of our cost increases are appropriate investments for the future, our recent performance does not reflect the potential of our exceptional brand and is not acceptable," Starbucks CEO and President Kevin Johnson said in a statement. "We must move faster to address the more rapidly changing preferences and needs of our customers."

Starbucks said it will return an additional $25 billion more to shareholders than initially planned in the form of share buybacks and dividends. The company will hike its dividend 20% to 36 cents per share.

The chain, which operates more than 8,000 U.S. stores, said the changes were made to address the weaker-than-expected sales growth, adding that several digital initiatives were expected to add 1% to 2% in comparable sales in fiscal 2019. Starbucks said it would provide additional details on its plans at an investor presentation on Tuesday afternoon.

The changes came weeks after Starbucks Executive Chairman Howard Schultz announced he would leave the role in June. Schultz is widely rumored to have political aspirations.


Posted by: Fred || 06/20/2018 00:00 || Comments || Link || E-Mail|| [181 views] Top|| File under:
Government
Cambridge Analytica-linked academic spurns idea Facebook swayed election
[TheGuardian] Aleksandr Kogan,the academic researcher who harvested personal data from Facebook for a political consultancy firm said Tuesday that the idea the data was useful in swaying voters' decisions was "science fiction".

"People may feel angry and violated if they think their data was used in some kind of mind-control project," Aleksandr Kogan, the now notorious Cambridge University psychologist whose app collected data on up to 87 million Facebook users, said during a US senate hearing. "This is science fiction. The data is entirely ineffective."
Posted by: 3dc || 06/20/2018 00:00 || Comments || Link || E-Mail|| [54 views] Top|| File under:
Erik Prince: I 'Cooperated' With Mueller
[Daily Beast] Erik Prince, the founder of private security company Blackwater, has found himself embroiled in special counsel Robert Mueller's investigation of potential coordination between the Trump campaign and the Kremlin.

During the campaign, Prince reportedly met at Trump Tower with Donald Trump Jr., operative George Nader, and social media specialist Joel Zamel to discuss a potential pro-Trump social media influence operation. He also met with Russian sovereign wealth fund manager Kirill Dmitriev during the transition period‐a meeting reportedly planned to set up a backchannel between the Trump administration and Russia. Those revelations raise questions about his relationship to the Trump administration‐questions Mueller is reportedly investigating.

Prince, a billionaire and the brother of Education Secretary Betsy DeVos, has also lobbied for a massive overhaul of the way the Afghanistan War is being prosecuted, pushing for increased reliance on private contractors to train Afghan troops to fight the Taliban. Prince was also recently the subject of an in-depth Washington Post report about the work his security company Frontier Services Group is doing in China. The report quoted critics saying Prince's work runs counter to American interests in Asia.

This is Prince's first on-the-record interview in months. It has been lightly edited for clarity.

There's been a lot of reporting that Mueller's interested in some of the meetings you had in the lead-up to the campaign and after the election and I was just wondering if you could tell me if you've heard from anyone on Mueller's team?

I certainly understand the intense interest in the investigation and certainly some of the wild-eyed reporting in the media. I have spoken voluntarily to Congress and I also cooperated with the special counsel. I have plenty of opinions about the various investigations but there's no question some people are taking it seriously and I think it's best to keep my opinion on that to myself for now. All I will add is that much of the reporting about me in the media is inaccurate, and I am confident that when the investigators have finished their work, we will be able to put these distractions to the side.


As reported in Rantburg on 2018-06-01 ("Erik Prince's drive to build a private air force"), his current company, FSG (a private air force), has China not Russia as its main partner and investor! Mueller would be wise not to wander down the Russia Prince path. That is a dead end. The Rantburg article referenced this source article. Putin is involved with the Russian PMC's not the American or Chinese PMC's. To do otherwise would be a negative impact on Putin's internal political situation. Even more, why would Mueller want to get into the murky dangerous world of PMCs? If these organizations don't even respect the US military (think of the huge battle in Syria between US forces and a Russian PMC earlier this year that left lots of Russians dead), why would they respect the life of a US Special Prosecutor?




Secretary of Education Betsy DeVos is Prince's sister. Mueller's henchmen are not above going after family members of Trump or those of Trump administration personnel. They're desperately searching for anything they can find. Prince has long been on the outs with Foggy Bottom and the Foggy Bottom mother ship in Mclean.
Posted by: Besoeker || 06/20/2018 00:00 || Comments || Link || E-Mail|| [128 views] Top|| File under:
Who's in the News
30
[untagged]
5
Islamic State
5
Hamas
4
Houthis
3
Taliban
1
al-Qaeda in Mali/Nusrat al-Islam wal Muslimeen
1
Abu Sayyaf (ISIS)
1
Tin Hat Dictators, Presidents for Life, & Kleptocrats
1
Commies
1
Bangsamoro Islamic Freedom Fighters
1
al-Shabaab (AQ)
1
Tin Hat Dictators, Presidents for Life,
1
Sublime Porte
1
Govt of Syria
1
Govt of Pakistan
1
Moslem Colonists
Bookmark
E-Mail Me
The Classics
The O Club
Rantburg Store
Comments Spam
The Bloids
The Never-ending Story
Thugburg
RSS Links
Gulf War I
The Way We Were
Bio
Merry-Go-Blog
Hair Through the Ages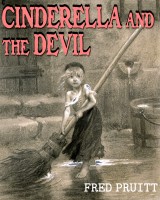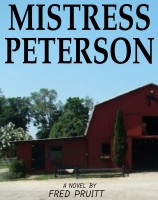 On Sale now!


A multi-volume chronology and reference guide set detailing three years of the Mexican Drug War between 2010 and 2012.

Rantburg.com and borderlandbeat.com correspondent and author Chris Covert presents his first non-fiction work detailing the drug and gang related violence in Mexico.

Chris gives us Mexican press dispatches of drug and gang war violence over three years, presented in a multi volume set intended to chronicle the death, violence and mayhem which has dominated Mexico for six years.
Click here for more information


Meet the Mods
In no particular order...


Steve White
Seafarious
Pappy
lotp
Scooter McGruder
john frum
tu3031
badanov
sherry
ryuge
GolfBravoUSMC
Bright Pebbles
trailing wife
Gloria
Fred
Besoeker
Glenmore
Frank G
3dc
Skidmark
Alaska Paul



Better than the average link...



Rantburg was assembled from recycled algorithms in the United States of America. No trees were destroyed in the production of this weblog. We did hurt some, though. Sorry.
54.81.71.219