-Lurid Crime Tales-
Chicago's vast camera network helped solve Smollett case
CHICAGO (AP) ‐ Police tapped into Chicago's vast network of surveillance cameras ‐ and even some homeowners' doorbell cameras ‐ to track down two brothers who later claimed they were paid by "Empire" actor Jussie Smollett to stage an attack on him, the latest example of the city's high-tech approach to public safety.

Officers said they reviewed video from more than four dozen cameras to trace the brothers' movements before and after the reported attack, determining where they lived and who they were before arresting them a little more than two weeks later.

Smollett reported being beaten up by two men who shouted racist and anti-gay slurs and threw bleach on him. But his story fell apart when Abimbola and Olabinjo Osundairo ‐ bodybuilders and aspiring actors whom Smollett knew from the "Empire" set and the gym ‐ told police that Smollett paid them $3,500 to stage the attack because he was unhappy with his salary and wanted to promote his career.

Smollett was arrested Thursday and made his first court appearance. He was later released after posting the required 10 percent of the $100,000 bond.

Police Commander Edward Wodnicki, who heads the detective division that led the investigation, credited the camera network but also residents who shared information from their own cameras for helping to solve the case.

"That was super useful in this investigation," he said of residents' cooperation.
Posted by: Besoeker || 02/22/2019 05:19 || Comments || Link || E-Mail|| [151 views] Top|| File under:
New York City to repay $5.3m in hurricane relief fraud
[BBC] New York City will return $5.3m (£4m) to the US government after admitting in a settlement to fraudulently billing damage charges after Hurricane Sandy.

Wednesday's settlement states that the city falsely claimed a number of Department of Transportation vehicles were damaged by the 2012 storm.

Many of the vehicles had in fact been out of commission long before Sandy.

City officials acknowledged they signed off on the claims without actually inspecting the vehicles.

US Attorney Geoffrey Berman emphasised the government would always "take decisive enforcement action" to protect the Federal Emergency Management Agency's (Fema) money from "fraud, waste and abuse".

"When people lie to Fema about the cause of property damage in order to reap a windfall, it compromises Fema's ability to provide financial assistance to legitimate disaster victims in desperate need."

The New York City Department of Transportation (NYCDOT) had obtained the millions of dollars in Fema funds after claiming 132 vehicles were seriously damaged by the 29 October, 2012 storm.
Posted by: Besoeker || 02/22/2019 00:00 || Comments || Link || E-Mail|| [90 views] Top|| File under:
Britain
On the rocks: Can the Scottish whisky industry survive Brexit?
[Aljazeera] Glasgow, Scotland - Robert Burns, Scotland's beloved 18th-century national poet and songwriter, penned words in praise of it. Winston Churchill, Britain's war-time prime minister, breakfasted on it. And Robert Mitchum, screen legend and Hollywood hell-raiser, often got into trouble because of it.

Scotch whisky, made only in Scotland, is a drink that has devotees across the globe. It has seen off world travails and even prohibition in the US to become the planet's most sought-after international spirit with, in 2017, a UK export value of 4.36bn pounds ($5.65bn).

But this very Scottish industry is facing a new challenge - Brexit.

The Scotch Whisky Association (SWA) trade body was not unique among UK industry in supporting a Remain vote.
Posted by: Besoeker || 02/22/2019 08:00 || Comments || Link || E-Mail|| [212 views] Top|| File under:
Brazil police arrest 26 and capture planes in huge drug bust
[PULSE.NG] Brazilian police announced a huge drug trafficking bust on Thursday that saw at least 26 people arrested and several aircraft seized in an operation targeting a narcotics network that had transported nine tons of cocaine between 2017 and 2018.

Posted by: Fred || 02/22/2019 00:00 || Comments || Link || E-Mail|| [65 views] Top|| File under: Narcos
Hugo Carvajal recognizes and supports Juan Guaido as "president in charge"
[ELUNIVERSAL] The representative to the National Assembly (AN), Hugo Carvajal, expressed his support Thursday to the legislative chief Juan Guaidó, whom he recognized as "president in charge" of Venezuela.

"President of the Bolivarian Republic of Venezuela, Juan Guaidó Márquez. Here is one more soldier for the causes of freedom and democracy, to be useful in achieving the goal of reestablishing the constitutional order that allows us to call for free elections, "he published through his Twitter account.

Carvajal, former military intelligence chief of Venezuela and key figure of the Chavez government, asked the military to let humanitarian aid into the country, scheduled for February 23.

"How is it that having the power to let international humanitarian aid into our country to save lives, they would decide not to do it? Will they be so inhumane? Or is it that the courage does not give them to face, as they should, who today orders them to oppress our people? "Criticized the leader through a video released on the aforementioned social network.

In a harsh message to Nicolás Maduro, whom he does not know as president and qualifies as an usurper, Carvajal said: "It has been more than enough Nicolás, he assumes your responsibility, Chavez assumed it at the time (...). You have murdered hundreds of young people in the streets for claiming the rights you stole from them, not to mention all those killed due to lack of medicines and safety. Assume the misery that you have brought on our land, assume the humanitarian, economic, political and social crisis with which you have plagued all of Venezuela. "

The Chavista deputy expressed that the National Armed Forces (FAN) is not able to face any enemy, and that it also suffers from the humanitarian crisis.
Posted by: Fred || 02/22/2019 00:00 || Comments || Link || E-Mail|| [106 views] Top|| File under: Commies
Caucasus/Russia/Central Asia
Putin to U.S.: I'm ready for another Cuban Missile-style crisis if you want one
MOSCOW (Reuters) - Russian President Vladimir Putin said Russia is militarily ready for a Cuban Missile-style crisis if the United States wanted one and threatened to place hypersonic nuclear missiles on ships or submarines near U.S. territorial waters.

The Cuban Missile Crisis erupted in 1962 when Moscow responded to a U.S. missile deployment in Turkey by sending ballistic missiles to Cuba, sparking a standoff that brought the world to the brink of nuclear war.

More than five decades on, tensions are rising again over Russian fears that the United States might deploy intermediate-range nuclear missiles in Europe, as a landmark Cold War-era arms-control treaty unravels.

Putin's comments, made to Russian media late on Wednesday, follow his warning that Moscow will match any U.S. move to deploy new missiles closer to Russia by stationing its own missiles closer to the United States or by deploying faster missiles or both.

Putin detailed his warning for the first time, saying Russia could deploy hypersonic missiles on ships and submarines which could lurk outside U.S. territorial waters if Washington now moved to deploy intermediate-range nuclear weapons in Europe.

"(We're talking about) naval delivery vehicles: submarines or surface ships. And we can
Posted by: Besoeker || 02/22/2019 00:00 || Comments || Link || E-Mail|| [200 views] Top|| File under:
China-Japan-Koreas
North Korea asks UN to help address food shortage
[PULSE.NG] North Korea has asked UN aid agencies for help to address a looming food crisis after figures forecast a sharp drop in crop production for this year, a UN spokesman said Thursday.

Posted by: Fred || 02/22/2019 00:00 || Comments || Link || E-Mail|| [58 views] Top|| File under: Commies
11 wounded in central China knife attack
[DAWN] A man with a history of mental illness

maimed

11 people with a knife after attacking random pedestrians in central China, local authorities said on Thursday.


A regular occurence in the Land of the Han, whether by an uncontrolled crazy or someone mad about something.

The suspect, a 33-year-old man named Guo Kaibin, is already in police custody, according to a social media notice posted by police in Ji'an, a city in central Jiangxi province.

Citing Guo's family, local authorities said that the attacker had a history of mental illness. While none of the injuries were life-threatening, those attacked included auxiliary police and students.

Victims were receiving medical treatment and an investigation was underway, said local police.

Knife attacks are not uncommon in China, which heavily restricts access to firearms.
Posted by: Fred || 02/22/2019 00:00 || Comments || Link || E-Mail|| [112 views] Top|| File under:
Europe
Sheffield bomber crash: Fly-past on 75th anniversary
[BBC] housands of people cheered a flypast honouring 10 airmen who died when their plane crashed in a park 75 years ago.

The US bomber came down in Endcliffe Park, Sheffield on 22 February 1944, killing everyone on board.

A campaign for a flypast started after a chance meeting between BBC Breakfast presenter Dan Walker and Tony Foulds, who tends a park memorial.

A tearful Mr Foulds was given a rousing round of applause as the planes flew over. He said: "This is unbelievable."

Relatives of the aircrew and thousands of people from across Britain paid their respects as the planes roared over the memorial at about 08:45 GMT.

There'll be Blue Birds Over the White Cliffs of Dover, tomorrow just you wait and see.
Posted by: Penguin of the Desert || 02/22/2019 08:18 || Comments || Link || E-Mail|| [111 views] Top|| File under:
Kippah-wearing supporter of French yellow vests shared anti-Semitic posts
[IsraelTimes] Olivier Chiron appeared in protests with Jewish headgear in order to dispel notion the movement has a Jew-hatred problem.

Tainted by numerous accusations of anti-Semitism, activists of the yellow vests movement in

La Belle France

enthusiastically embraced a supporter named Pascal Olivier Chiron, who wears a kippah to their protests.

A middle-aged man with short gray hair who says he is a Jewish-born convert to Catholicism, Chiron has filmed himself at protests in order to counter French media reports of anti-Semitism within the grassroots populist movement.

"International media have relayed this evidence that the government and the French media are lying, and that there is no racism or anti-Semitism among the Yellow Vests," Chiron wrote Wednesday on Facebook after he was filmed attending a demonstration.

A day earlier he wrote, "Baruch Hashem! [Hebrew for "God bless"] I wear a kippah and a yellow vests and it's all good. I do not suffer any form of anti-Semitism. On the contrary!"

This appeared to be good news following the international shock last week after the French-Jewish philosopher Alain Finkielkraut, who has declared his support for their cause, was mobbed on the street by yellow vest protesters. Demonstrators shouted "Dirty Zionist" at Finkielkraut and told him to "go to Tel Aviv" as

coppers

escorted him to safety.

But the

La Belle France

Info radio station on Tuesday discovered a very different Chiron than the Jewish "anti-Zionist but not an anti-Semite" he purports to be: In fact, he is a propagator of Nazi anti-Semitic propaganda and an admirer of at least two convicted Holocaust deniers in

La Belle France

.

On December 20, Chiron posted on Facebook a Nazi propaganda poster from Serbia depicting a smirking, hook-nosed man wearing clothes emblazoned with Stars of David. The figure operates marionettes resembling Joseph Stalin and Winston Churchill,

La Belle France

Info reported.

Another image he had shared showed a hook-nosed President Emmanuel Macron and another man resembling Nazi depictions of Jews cowering at the feet of a far taller man wearing a yellow vest. On December 31, Chiron posted a picture of people wearing yellow vests alongside the comedian Dieudonne M'bala M'bala, a Holocaust denier and propagator of anti-Semitic hatred. The people in the photo are shown making the quenelle gesture, popularized by Dieudonne that resembles an inverted "Heil Hitler" salute.

Chiron is not the first person to offer his Jewish credentials in defense of a European movement tainted by charges of anti-Semitism.

In

Britannia

, Tony Greenstein, a Jewish supporter of Labour leader Jeremy Corbyn, has often accused Zionists of colluding with Nazis and was kicked out of Labour for it. He recently filed a defamation suit against an anti-Semitism watchdog that had called Greenstein a "notorious anti-Semite."

The lawsuit doesn't seem to be going too well. Last week, the judge in a preliminary ruling wrote that the Campaign Against Antisemitism was merely expressing an opinion, not misstating a fact, when it called Greenstein an anti-Semite.

Britannia

's laws on defamation do not extend to the expression of opinions.

As for Greenstein, he describes himself as a "Jew who deplores and condemns anti-Semitism."
Posted by: trailing wife || 02/22/2019 00:26 || Comments || Link || E-Mail|| [53 views] Top|| File under:
Home Front: Culture Wars
Judge Denies AG Becerra's Request to Block Planned Parenthood Baby Parts Videos During Hearing
[Breitbart] A San Francisco Superior Court judge has denied the requests of California Attorney General Xavier Becerra and his abortion allies to block Planned Parenthood videos from public viewing in the courtroom during the upcoming hearing of video journalist Sandra Merritt.

Merritt worked with co-defendant David Daleiden of the Center for Medical Progress (CMP) to expose the alleged fetal tissue trafficking operation of Planned Parenthood and its partners in the biomedical industry. Her preliminary hearing is scheduled to begin April 22.

Liberty Counsel, which is defending Merritt against 15 felony charges brought against her by Becerra, said in a press statement that the attorney general, "in an unprecedented move, and at the request of abortion giants Planned Parenthood and the National Abortion Federation," attempted to try Merritt "in secret on these bogus charges, and to completely prevent the public from ever seeing the undercover videos which are alleged to have been illegally recorded."
Posted by: Besoeker || 02/22/2019 04:32 || Comments || Link || E-Mail|| [101 views] Top|| File under:
India-Pakistan
Pakistan army: Will respond with 'full force' if India attacks
[Aljazeera] The Pakistani army has said it is prepared to defend against any attack by India, and would respond with "full force" if that happens, a spokesman said a day after Prime Minister Imran Khan authorised the military to begin preparations for a possible attack.

"We have no intention to initiate war, but we will respond with full force to full spectrum threat, that would surprise you," said Major General Asif Ghafoor on Friday, amid heightened tensions between the two nuclear-armed neighbours.

"We do not wish to go to war. If it is imposed on us, we have the right to respond," he told a news conference in the garrison city of Rawalpindi.

India vowed a "jaw-breaking response" to a suicide bombing in the disputed Kashmir region last week claimed by Pakistan-based Jaish-e-Mohammed (JeM) armed group.


Kashmiri armed groups warn of more attacks in India (2:20)
The attack killed 42 Indian soldiers - the worst such attack since the start of an armed rebellion in 1989.
Posted by: Besoeker || 02/22/2019 08:06 || Comments || Link || E-Mail|| [74 views] Top|| File under:
Science & Technology
Air Force F-35s absolutely wrecked their enemies during a mock air combat exercise, officials say
[TaskandPurpose] The U.S. Air Force put the F-35 up against "the most advanced weapons systems out there" during the recent Red Flag air combat exercise, and the fifth-generation stealth fighters apparently dominated ‐ so much so that even the rookie pilots were crushing it.

Pilots from the 388th Fighter Wing's 4th Fighter Squadron took to the skies in upgraded F-35A Lightning II Joint Strike Fighters, integrating into a "Blue Force" consisting of fifth and fourth-generation fighters for a "counter air" mission against a "Red Force" made up of "equally capable" fighters.

During the intense exercise, aggressor aircraft blinded many of the "blue" fourth-generation aircraft using electronic attack capabilities, such as those advanced adversaries might employ in battle. "Even in this extremely challenging environment, the F-35 didn't have many difficulties doing its job," Col. Joshua Wood, 388th Operations Group commander, explained in a U.S. Air Force statement summarizing the exercise results.

Novice F-35 pilots were able to step in and save more experienced friendly fourth-generation fighter pilots while racking up kills.

"My wingman was a brand new F-35A pilot, seven or eight flights out of training," Wood said, recounting his experiences. "He gets on the radio and tells an experienced 3,000-hour pilot in a very capable fourth-generation aircraft. 'Hey bud, you need to turn around. You're about to die. There's a threat off your nose.'"

That young pilot took out the enemy aircraft and then went on to pick up three more "kills" during the mission, which lasted for an hour. "I've never seen anything like it before," Wood added.

The latest iteration of Red Flag ‐ a multinational exercise aimed at training pilots to defeat enemy aircraft, integrated air-defense systems, and electronic and information warfare tactics ‐ was said to be "exponentially more challenging" than past drills, as they were specifically intended to simulate real combat against a more serious threat like Russia or China. The pilots waged simulated war in contested environments characterized by electronic attack, communications jamming, and GPS denial.

"Those situations highlight the fifth-generation capabilities of the F-35. We're still able to operate and be successful," Lt. Col. Yosef Morris, the 4th Fighter Squadron commander, said in a US Air Force statement.

The F-35A participated in Red Flag, the service's top air combat exercise, for the first time two years ago. At that time, the powerful stealth aircraft was only at its initial operating capability, yet it still destroyed the opposition with a 20:1 kill ratio.

This year, pilots were flying F-35s with upgrades offering improved combat capabilities and maneuverability, making the aircraft more lethal in air combat. The Block 3F software upgrades brought the aircraft up to full warfighting capability.

The F-35A is "exceeding our expectations when it comes to not only being able to survive, but to prosecute targets," Air Force Chief of Staff Gen. Dave Goldfein said Tuesday, according to Air Force Times.

The F-35A, an embattled aircraft still overcoming development challenges, is expected to eventually replace the aging fleet of F-16 Fighting Falcons and A-10 Thunderbolt II ground attack aircraft.
This is the 4th or 5th independent story I have seen over the last year talking about the sensor suite on the F-35. Apparently it is even better than anything the F-22 has and can feed info to 4th generation planes so they can kill what they can't see with their missiles.

Despite the major fuck ups getting this thing in the air it seems to really be doing what it was designed to do. Of course an actual war will be the final exam.
Posted by: DarthVader || 02/22/2019 10:51 || Comments || Link || E-Mail|| [184 views] Top|| File under:
Sea level data ALTERED by "scientists" to create false impression of rising oceans
h/t Gates of Vienna


A scientific paper published by a team of Australian researchers has revealed a startling find: Scientists at the Permanent Service for Mean Sea Level (PSMSL) have been "adjusting" historical data regarding tide levels in the Indian Ocean. Their "highly questionable" activities have depicted rapidly rising seas ‐ but the truth is that there is no reason to be alarmed at all. Scientists have found that sea levels are stable ‐ and have been for the entirety of the 20th century.

To put it simply, these PSMSL "scientists" have been arbitrarily changing their data in order to create the illusion of a problem that doesn't actually exist.

According to the Australian research team, sea levels in the Indian ocean have remained stable for decades. Dr. Albert Parker and Dr. Clifford Ollier recently published their astounding research in the journal Earth Systems and Environment; their extensive research gives an in-depth look at how this massive deception was undertaken.


IMO, the same thing happened to the term "scientist", as happened to the term "liberal" - both stand for the opposite of the original meaning
Posted by: g(r)omgoru || 02/22/2019 03:13 || Comments || Link || E-Mail|| [308 views] Top|| File under:
Israel's moonshot blasts off with a successful launch
[IsraelTimes] Small Beresheet satellite embarks on 7-week journey, at the end of which Israel could become the fourth country to land on the moon.

Israel's first lunar-bound spacecraft successfully blasted off early Friday morning, embarking on a seven-week trip to land on the moon. If the privately funded Beresheet project is successful, Israel will be just the fourth country to land a spacecraft on the moon.

Beresheet lifted off from Cape Canaveral in Florida at 3:45 time a.m. Israel time (8:45 p.m. Thursday EST), catching a ride on one of Elon Musk's SpaceX commercial space launches.
Continued on Page 49
Posted by: trailing wife || 02/22/2019 00:00 || Comments || Link || E-Mail|| [115 views] Top|| File under:
Japanese spacecraft to attempt landing on distant asteroid
[DAWN] A Japanese spacecraft began its approach on Thursday toward a distant asteroid on a mission to collect material that could provide clues to the origin of the solar system and life on Earth.

Hayabusa2's descent was delayed for about five hours for a safety check, but the unmanned craft is still due to touch down as scheduled on Friday morning, the Japan Aerospace Exploration Agency said.

During the touchdown, which will last just seconds, Hayabusa2 will extend a pipe and shoot a pinball-like bullet into the asteroid to blow up material from beneath the surface. If all goes successfully, the craft will then collect samples that would eventually be sent back to Earth. Friday's attempt is the first of three such touchdowns planned.

The brief landing will be challenging, because of the uneven and boulder-covered surface. Hayabusa2 is aiming for a six-metre diameter circle to avoid obstacles. Space agency controllers will direct its approach until it is 500 metres above the asteroid's surface, after which it will be on its own because it takes 20 minutes for commands from Earth to reach the craft.

JAXA, as the Japanese space agency is known, has compared landing in the circle to landing on a baseball mound from its height of 20 kilometres above the asteroid.

The asteroid, named Ryugu after an undersea palace in a Japanese folktale, is about 900 metres in diameter and 280 million kilometres from Earth.

Posted by: Fred || 02/22/2019 00:00 || Comments || Link || E-Mail|| [58 views] Top|| File under:
Who's in the News
40
[untagged]
8
Islamic State
4
Commies
3
Hamas
2
Govt of Pakistan
2
Abu Sayyaf (ISIS)
2
al-Shabaab (AQ)
1
Houthis
1
Jaish-e-Mohammad
1
Narcos
1
Moslem Colonists
1
Sublime Porte
1
al-Nusra
1
Govt of Iran
1
Palestinian Authority
Bookmark
E-Mail Me
The Classics
The O Club
Rantburg Store
The Bloids
The Never-ending Story
Thugburg
RSS Links
Gulf War I
The Way We Were
Bio
Merry-Go-Blog
Hair Through the Ages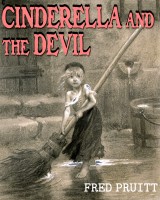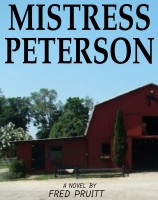 On Sale now!


A multi-volume chronology and reference guide set detailing three years of the Mexican Drug War between 2010 and 2012.

Rantburg.com and borderlandbeat.com correspondent and author Chris Covert presents his first non-fiction work detailing the drug and gang related violence in Mexico.

Chris gives us Mexican press dispatches of drug and gang war violence over three years, presented in a multi volume set intended to chronicle the death, violence and mayhem which has dominated Mexico for six years.
Click here for more information


Meet the Mods
In no particular order...


Steve White
Seafarious
Pappy
lotp
Scooter McGruder
john frum
tu3031
badanov
sherry
ryuge
GolfBravoUSMC
Bright Pebbles
trailing wife
Gloria
Fred
Besoeker
Glenmore
Frank G
3dc
Skidmark
Alaska Paul



Better than the average link...



Rantburg was assembled from recycled algorithms in the United States of America. No trees were destroyed in the production of this weblog. We did hurt some, though. Sorry.
34.226.208.185