-Lurid Crime Tales-
HATE HOAX: Racist Graffiti At High School Was Written By.... 'Non-White' Student
[Daily Caller] The student who wrote racist graffiti at a high school in Missouri last week is reportedly "non-white."

Graffiti reading "White Lives Matter" and containing a racial slur was found written on a bathroom mirror at Parkway Central High School.

In a Tuesday report from Fox2, the school district said that the student who wrote it was "non-white" but did not give a name.

Despite the revelation that the graffiti was not in fact written by a white person, the school district argued that fact "does not diminish the hurt it caused or the negative impact it has had on our community."
Posted by: Besoeker || 11/22/2017 04:28 || Comments || Link || E-Mail|| [143 views] Top|| File under:
Almost Half of 'Female' Transgender Inmates Are Sex Offenders
[Breitbart] Government plans to let people "self-identify" as the opposite sex will put female prisoners at risk, campaigners have warned, after it was revealed that a huge proportion of transgender inmates are sex offenders.

A report by feminist charity Fair Play for Women found "at least 41 per cent" of transgender inmates housed in jails across England and Wales are sex offenders ‐ compared to 17 per cent of the population as a whole ‐ and that a further handful are held in maximum-security category A prisons.

According to Ministry of Justice figures, there are 70 transgender inmates in English and Welsh jails, but officials refused to answer freedom of information requests on the number of sex offenders amongst them, alleging that there is no "business or legal case" for recording the data.

"Fair Play for Women strongly disagrees," said the group in a new report, which argues the information is necessary to assess risks to female prisoners posed by government plans to allow men to "change sex" without even having to see a doctor.
Posted by: Besoeker || 11/22/2017 03:31 || Comments || Link || E-Mail|| [76 views] Top|| File under:
-Obits-
Boston Teacher Once Imprisoned in N. Korea ID'd as Man Burned in Mission Bay Park
A 38-year-old man found ablaze in an open area near Mission Bay Park, and whose death was likely the result of an accident or suicide, was an English teacher who gained notoriety seven years ago when he was imprisoned in North Korea and released with the help of former President Jimmy Carter.

An off-duty California Highway Patrol officer found Aijalon Gomes on fire in a dirt lot off the 5200 block of Pacific Highway late Friday night, according to San Diego police.

Gomes, who had recently moved to San Diego from his native Boston, was pronounced dead at the scene.

Though initially suspicious, Gomes' death did not appear to be a homicide, SDPD Lt. Todd Griffin said.

"The preliminary investigation indicates the death is not a homicide but rather an accidental death or suicide," he said.

The lieutenant added, however, that a final ruling would be on hold until the county Medical Examiner's Office completes its review of the case.


Now, the weird stuff


In January 2010, Gomes was arrested in North Korea for illegally entering the country from China. He was sentenced to eight years of hard labor and fined $700,000. In July of that year, Gomes attempted suicide while in custody, according to North Korean news accounts. The following month, Carter traveled to the East Asian nation to call on its leadership to release the high-profile prisoner. Gomes was set free a short time later and returned to Boston, accompanied by the former president.
Posted by: Frank G || 11/22/2017 09:12 || Comments || Link || E-Mail|| [79 views] Top|| File under:
-Short Attention Span Theater-
Meghan McCain marries Ben Domenech
Meghan McCain is officially off the market.

The conservative co-host of The View, 33, wed her conservative pundit beau Ben Domenech, 35, on Tuesday evening in Arizona.

'Meghan McCain and Ben Domenech were married today at the McCain family lodge in Sedona, Arizona,' a McCain representative told PEOPLE.

'The bride's father, Senator John McCain, gave her away and they were married by John Dickerson. Following the ceremony, McCain and Domenech celebrated with dinner and dancing surrounded by their family and close friends.'


Posted by: badanov || 11/22/2017 00:00 || Comments || Link || E-Mail|| [136 views] Top|| File under:
-Signs, Portents, and the Weather-
Irish priest says, stop using the word "Christmas"
"We've lost Christmas, just like we lost Easter, and should abandon the word completely. We need to let it go, it's already been hijacked and we just need to recognize and accept that," he said, according to the Belfast Telegraph.

What's next, the Pope banning Catholics from using the word "God"?
Posted by: Anguper Hupomosing9418 || 11/22/2017 00:00 || Comments || Link || E-Mail|| [102 views] Top|| File under:
US slaps new sanctions on North Korean, Chinese firms
[AlAhram] The Trump administration imposed new sanctions on a slew of
North Korean shipping firms and Chinese trading companies Tuesday in its latest push to isolate the rogue nation over its nuclear weapons development and deprive it of revenue.

The Treasury Department also designated a North Korean corporation involved in exporting workers overseas. The action came a day after the United States returned North Korea to its list of state sponsors of terrorism.

"These designations include companies that have engaged in trade with North Korea cumulatively worth hundreds of millions of dollars," Treasury Secretary Steven Mnuchin said in a statement. "We are also sanctioning the shipping and transportation companies, and their vessels, that facilitate North Korea's trade and its deceptive maneuvers."

Among the companies targeted were four Chinese-based companies and one Chinese individual said to have deep commercial ties with North Korea. The sanctions were imposed under a September executive order that opened the way for the U.S. to punish foreign companies dealing with the North. It bars those sanctioned from holding U.S. assets or doing business with Americans.

The Dandong Kehua Economy & Trade Co., Ltd., Dandong Xianghe Trading Co., Ltd., and Dandong Hongda Trade Co. Ltd. are alleged to have exported about $650 million worth of goods to North Korea and imported more than $100 million from North Korea since 2013. The goods included notebook computers, anthracite coal, iron and other commodities and ferrous products.

Also sanctioned was Chinese national Sun Sidong and his company, Dandong Dongyuan Industrial Co., said to have exported more than $28 million worth of goods to the North.

The targeting of Chinese companies is a potential sore point with Beijing, whose help Trump is counting on to put an economic squeeze on Pyongyang.

China recently sent its highest-level envoy to North Korea in two years to discuss the tense state of affairs on the Korean Peninsula.

As part of its effort to stymie North Korean transportation networks, Treasury sanctioned North Korea's Maritime Administration and its transport ministry, six North Korean shipping and trading companies and 20 of their vessels, which are all North Korean-flagged.

It accused North Korea of deceptive shipping practices, including ship-to-ship transfers, which is prohibited under U.N. sanctions that have been imposed in response to Pyongyang's rapid tempo of nuclear and ballistic missile tests. The Treasury statement included aerial photos of what it said was Korea Kumbyol Trading Company's vessel Rye Song Gang 1 possibly transferring oil to evade sanctions that have restricted fuel exports to the North.

Also sanctioned was the Korea South-South Cooperation Corporation said to have exported North Korean workers to China, Russia, Cambodia and Poland to generate revenue for the government.

When President Donald Trump


...New York real estate developer, described by Dems as illiterate, racist, misogynistic, and what ever other unpleasant descriptions they can think of, elected by the rest of us as 45th President of the United States...


announced the terror designation of North Korea on Monday, he promised to intensify the "maximum pressure" campaign against Pyongyang with the "highest level" of sanctions yet ‐ part of a rolling effort to compel it to negotiate over its nuclear program which poses an emerged threat to the U.S. mainland.
Posted by: trailing wife || 11/22/2017 05:06 || Comments || Link || E-Mail|| [44 views] Top|| File under: Commies
US Navy aircraft carrying 11 passengers crashes into sea near Japan
[ABC] A U.S. Navy aircraft with 11 passengers and crew crashed into the Philippine Sea on Wednesday on its return to the USS Ronald Reagan, according to the Navy's 7th Fleet.


Likely (but unconfirmed) a C2-A Greyhound as depicted here


The crash, which took place southeast of Okinawa, Japan, happened at 2:45 p.m. local time, which is 12:45 a.m. ET.

The USS Ronald Reagan is conducting search and rescue operations, the Navy said. Conditions of the 11 passengers is not known. The cause of the crash is also unknown.

The USS Ronald Reagan is currently operating in the Philippine Sea. The ship was taking part in Annual Exercise 2017 (AE17), a bilateral field-training exercise with the Japanese Navy conducted in waters off Japan from Nov. 16 to 26.

It is one of three carriers currently operating in the area, along with the USS Nimitz and USS Theodore Roosevelt. They took part in a military exercise a little over a week ago as a show of strength toward North Korea.
Posted by: Besoeker || 11/22/2017 04:52 || Comments || Link || E-Mail|| [107 views] Top|| File under:
Economy
Foreign Nationals Outnumber Americans in High-Paying, White-Collar Silicon Valley Jobs
[Breitbart] Silicon Valley Leadership Group President Carl Guardino touted the statistic in a report, revealing that 57 out of every 100 jobs in Silicon Valley that require at least a bachelor's degree are taken by a foreign-born resident.

The revelation comes as President Trump's daughter, Ivanka Trump, has led an initiative to increase educational funding of the Science, Technology, Engineering, and Math (STEM) fields while ignoring the issue of mass immigration and multiple visa programs that have led to Americans being replaced by foreign nationals.

For instance, Ivanka helped secure $200 million of the Department of Education's grant funds towards STEM fields, Breitbart News reported.
Posted by: Besoeker || 11/22/2017 03:35 || Comments || Link || E-Mail|| [120 views] Top|| File under:
Europe
Serb commander Ratko Mladic found guilty in Hague court
Former Bosnian Serb military leader Ratko Mladic has been convicted of genocide and crimes against humanity, and sentenced to life in prison for atrocities during Bosnia's 1992-1995 war.

The United Nations' Yugoslav war crimes tribunal found Mladic, guilty of commanding forces responsible for crimes including the worst atrocities of the war - the deadly three-year siege of the Bosnian capital, Sarajevo, and the 1995 massacre of some 8,000 Muslim men and boys in the eastern enclave of Srebrenica, which was Europe's worst mass killing since World War II.

Posted by: badanov || 11/22/2017 06:37 || Comments || Link || E-Mail|| [75 views] Top|| File under:
Government
WH military personnel reassigned after 'incident' on Trump's Asia trip: report
[The Hill] Multiple military personnel have been removed from their positions in the White House after allegedly having improper contact with foreign women during President Trump's recent trip to Asia, according to a new report.

The Washington Post reports that three staffers, who belonged to the White House Communications Agency (WHCA), are being investigated for allegedly breaking curfew during Trump's stop in Vietnam.

"We are aware of the incident, and it is currently under investigation," Department of Defense spokesman Mark Wright told the Post.

The WHCA is made up of former military service personnel and provides the president and other top administration officials with communications support.
Posted by: Besoeker || 11/22/2017 03:52 || Comments || Link || E-Mail|| [119 views] Top|| File under:
Home Front: Culture Wars
LaVar Ball goes on CNN to talk about President Donald Trump and the Internet goes nuts
[OCRegister] LaVar Ball joined CNN for a live interview with anchor Chris Cuomo on Monday night to discuss his recent controversy with President Donald Trump, which escalated Sunday when President Trump tweeted out several remarks about Ball's recent comments about the President's involvement with getting Ball's son LiAngelo and two other UCLA basketball players out of jail in China. The trio of UCLA players were detained and arrested for shoplifting in China earlier this month.

Here is a little taste of Monday night's interview:


Hit the link, but here's a little taste: "LaVar Ball, father of UCLA player LiAngelo Ball, says he did more to help his son than President Trump: 'I helped my son get out of (China). ... I had some people that had boots on the ground that knew the situation'" Watching Chris Cuomo checking his phone was priceless.


And, like most things involving LaVar Ball, the interview and much of what he said caused a huge internet reaction. Here are some of the best:


ditto.




Posted by: Vast Right Wing Conspiracy || 11/22/2017 00:00 || Comments || Link || E-Mail|| [132 views] Top|| File under:
India-Pakistan
Accountability court declares Ishaq Dar an absconder
[DAWN] Finance Minister Ishaq Dar was declared an absconder by an accountability court in Islamabad on Tuesday in a corruption reference filed against him by the National Accountability Bureau (NAB).

During an accountability hearing pertaining to Dar, who is accused of amassing assets of an approximate value of Rs831.7 million — disproportionate to his known sources of income ─ NAB's investigating officer Nadir Abbass told the court that a NAB team had visited the minister's residence in Lahore and Islamabad after non-bailable arrest warrants were issued against him.

However, Abbass said, Dar was not found at either one of his residential addresses. For some time now, the minister has been in London where he is undergoing medical treatment.


Posted by: Fred || 11/22/2017 00:08 || Comments || Link || E-Mail|| [35 views] Top|| File under: Govt of Pakistan
Peshawar High Court orders security for girl forced to parade naked in DI Khan
[DAWN] The Beautiful Downtown Peshawar

...capital of Khyber Pakhtunkhwa administrative and economic hub for the Federally Administered Tribal Areas of Pakistan. Peshawar is situated near the eastern end of the Khyber Pass, convenient to the Pak-Afghan border. Peshawar has evolved into one of Pakistan's most ethnically and linguistically diverse cities, which means lots of gunfire.
High Court on Tuesday ordered the provision of security for a 16-year-old girl who was forcibly paraded naked in her village in Dera Ismail Khan


... the Pearl of Pashtunistan ...


last month.

The order was issued by a bench of the high court comprising Chief Justice Yahya Afridi and Justice Afsar Shah, which has taken up a petition filed by the 16-year-old girl's mother a day earlier.

The petition narrated the events of Oct 27, when the suspects in the case allegedly tore off the girl's clothes and took her dupatta away. The petition states that the girl was later paraded on the streets of the village while a video of the incident was recorded.

The petition seeks protection from the culprits, the inclusion of the name of the man who filmed the video in the first information report (FIR) of the case, as well as the recovery of the video.

It has also sought the court's orders for the inspector general (IG) of police and the deputy IG of DI Khan to submit weekly reports on the progress of their investigation into the incident and ensure the dispensation of justice to the victim.

The petition further states that local police has supported the suspects by twisting facts in the FIR.


Posted by: Fred || 11/22/2017 00:01 || Comments || Link || E-Mail|| [43 views] Top|| File under: Govt of Pakistan
Science & Technology
UC Berkeley professor's Slaughterbots update
[SFGATE] UC Berkeley professor Stuart Russell and the Future of Life Institute have created an eerie viral video titled "Slaughterbots" that depicts a future in which humans develop small, hand-sized drones that are programmed to identify and eliminate designated targets.

In the video above, the technology is initially developed with the intention of combating crime and terrorism, but the drones are taken over by an unknown forces who use the powerful weapons to murder a group of senators and college students. The video does contain some graphic content, and was originally uploaded to YouTube.

Russell, an expert on artificial intelligence, appears at the end of the video and warns against humanity's development of autonomous weapons.
Posted by: Besoeker || 11/22/2017 03:15 || Comments || Link || E-Mail|| [93 views] Top|| File under:
Uber reveals cover-up of hack affecting 57 million users
[DW] Uber has admitted that hackers stole personal data from more than 57 million customers around the world. The ride-hailing service initially tried to cover up the 2016 incident.

Some 57 million Uber users had their information hacked, including names, emails and mobile phone numbers, Uber said in a blog post on Tuesday.

The ride-hailing service said other personal information, including trip details or credit card information, had not been accessed.
Posted by: trailing wife || 11/22/2017 00:00 || Comments || Link || E-Mail|| [47 views] Top|| File under:
Southeast Asia
Group calls for Indonesian forces to stop virginity tests
[ARABNEWS] Indonesia's military and police continue to perform abusive virginity tests on female recruits three years after the World Health Organization declared they had no scientific validity, an international human rights
...which are usually entirely different from personal liberty...
group said Wednesday.

Human Rights Watch said that senior Indonesian police and military officers have told it that security forces still impose the "cruel and discriminatory tests," which are carried out under the guise of psychological examinations for mental health and morality reasons.

"The Indonesian government's continuing tolerance for abusive 'virginity tests' by the security forces reflects an appalling lack of political will to protect the rights of Indonesian women," said Nisha Varia, women's rights advocacy director at Human Rights Watch.

The group called for President Joko "Jokowi" Widodo to order the national police chief and military commander to ban the practice.

The testing includes the invasive "two-finger test" to determine whether female applicants' hymens are intact, which WHO in its 2014 clinical guidelines for health care of sexually abused women said lacks any scientific basis.

Human Rights Watch said it found that applicants who were deemed to have "failed" the test were not necessarily penalized but all of the women it spoke with described the test as painful, embarrassing, and traumatic.
Posted by: Fred || 11/22/2017 00:45 || Comments || Link || E-Mail|| [68 views] Top|| File under:
Who's in the News
31
[untagged]
11
Islamic State
6
Govt of Pakistan
2
Hezbollah
2
Moslem Colonists
2
Commies
1
Houthis
1
al-Qaeda in the Arabian Peninsula
1
Boko Haram (ISIS)
1
Arab Spring
1
Govt of Iran
1
Ansar Bayt al-Maqdis (IS)
1
TTP
1
Govt of Pakistain Proxies
1
Taliban
1
Sublime Porte
Bookmark
E-Mail Me
The Classics
The O Club
Rantburg Store
Comments Spam
The Bloids
The Never-ending Story
Thugburg
RSS Links
Gulf War I
The Way We Were
Bio
Merry-Go-Blog
Hair Through the Ages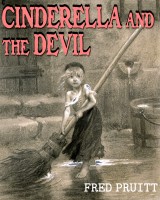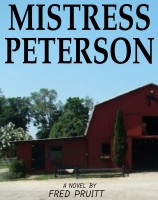 On Sale now!


A multi-volume chronology and reference guide set detailing three years of the Mexican Drug War between 2010 and 2012.

Rantburg.com and borderlandbeat.com correspondent and author Chris Covert presents his first non-fiction work detailing the drug and gang related violence in Mexico.

Chris gives us Mexican press dispatches of drug and gang war violence over three years, presented in a multi volume set intended to chronicle the death, violence and mayhem which has dominated Mexico for six years.
Click here for more information


Meet the Mods
In no particular order...


Steve White
Seafarious
Pappy
lotp
Scooter McGruder
john frum
tu3031
badanov
sherry
ryuge
GolfBravoUSMC
Bright Pebbles
trailing wife
Gloria
Fred
Besoeker



Better than the average link...



Rantburg was assembled from recycled algorithms in the United States of America. No trees were destroyed in the production of this weblog. We did hurt some, though. Sorry.
54.198.246.116