-Lurid Crime Tales-
Menendez-Linked Florida Doctor Salomon Melgen Sentenced to 17 Years
[Free Beacon] Florida eye doctor Salomon Melgen, who garnered public attention as Sen. Bob Menendez's (D., N.J.) co-defendant on separate corruption charges, was sentenced to 17 years in prison for Medicare fraud.


Obviously UniParty protection has not been fully extended to individual healthcare providers.


Melgen was convicted last April of defrauding Medicare of $73 million, and on Thursday, U.S. District Judge Kenneth A. Marra handed down his sentence, the Philadelphia Inquirer reported. Melgen will also have to pay $42.6 million in restitution to Medicare.

Melgen became the highest-paid Medicare doctor in the country by having patients undergo unnecessary operations, which some compared to torture. The 67 crimes Melgen was convicted of included health care fraud, falsifying records, and submitting false claims.

The wealthy physician gave patients eye injections and retinal laser blasts that were not necessary. He also billed Medicare for a variety of illegitimate operations, including treatment on the fake eyes of one-eyed patients.

Separately, federal prosecutors tried Melgen along with Menendez for corruption last year, which resulted in a mistrial in November owing to the hung jury. The prosecution's case used the private flights, European vacations, and other gifts Menendez received from Melgen as evidence of bribery, arguing that Menendez interceded on Melgen's behalf with Medicare officials.

Menendez was such a frequent user of Melgen's jet that the pilot, according to testimony, kept Menendez's favorite brand of water, Evian, on the plane.

Menendez's defense argued that the senator was simply good friends with Melgen and the gifts and flights he received were part of their years-long friendship. The pair first met because after Melgen was appointed to a state board in Florida, he became politically active and hosted Democratic fundraisers in his home.

Prosecutors took steps to retry the two men after the mistrial, but in January, they decided to drop the charges.

Menendez declared himself vindicated after the mistrial and after the Department of Justice's decision not to continue with charges.


But his pal Senator Menendez beat the rap. Amazing isn't it? Absolutely amazing.
Posted by: Besoeker || 02/23/2018 00:00 || Comments || Link || E-Mail|| [35 views] Top|| File under:
ROTC student used Kevlar sheets to shield students from gunfire
[NYPost] A Junior ROTC student jumped into action when he heard the gunfire – ushering classmates into a classroom where he used Kevlar sheets to help protect them from the mass killer, according to a report.

Colton Haab, 17, ushered up to 70 people into a JROTC classroom at Marjory Stoneman Douglas High School in Parkland, Florida, as the bullets from an AR-15 flew.

"We took those sheets, and we put them in front of everybody so they weren't seen, because they were behind a solid object and the Kevlar would slow the bullet down," Haab told CNN on Thursday.

"I didn't think it was going to stop it, but it would definitely slow it down to make it from a catastrophic to a lifesaving thing," the quick-thinking youngster added.

The Junior Reserve Officer Training Corps students use the Kevlar sheets as a backdrop during marksmanship practice. The material is used to make bullet-proof vests.

Luckily, the Kevlar was not needed because the deranged gunman didn't enter the JROTC room – but Haab said he and a pal had a plan just in case.

"I was a little scared. I was more worried about getting home safe, making sure everybody got home safe," he told CNN.

"God forbid, if he did come into the classroom. I didn't want that to happen, but if it did, I would try to stop him with another friend of mine that was with us."

He added: "We grabbed two pieces of two-by-four, a fire extinguisher and a chair," Haab said. "We were going to try to stop him with whatever we had," according to Reuters.

Haab said he saw heroic football coach and security guard Aaron Feis running toward the gunman to help shield the students before he, too, was fatally shot.

"That's Coach Feis. He wants to make sure everybody is safe before himself," Haab told CNN.

"He's definitely in a better place now. I'm glad that he didn't suffer that much. It's sad because it's not going to be the same without him at school anymore."


And from Anguper Hupomosing9418, as mentioned below:

FL House Speaker: School shooting was "Abject breakdown at all levels"


Posted by: Bright Pebbles || 02/23/2018 00:00 || Comments || Link || E-Mail|| [125 views] Top|| File under:
-Signs, Portents, and the Weather-
Is Camp Century melting out of the Greenland Ice Sheet?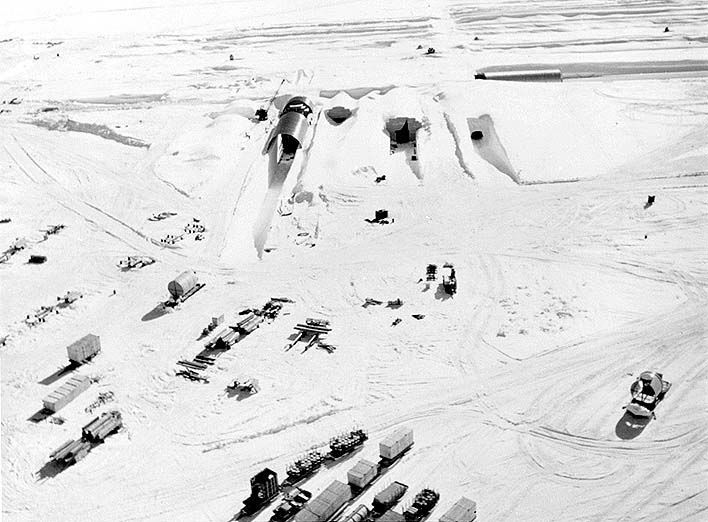 [Motherboard.vice] About 60 years ago, at the height of the Cold War, the US designed a network of top-secret mobile nuclear launch sites buried in the Greenland ice sheet to prepare for possible war with the Soviet Union. At Camp Century, which was part of Project Iceworm, soldiers lived in the ice, which enclosed the base so it wouldn't be completely buried in snow.

Camp Century was shut down in 1967, and the site was abandoned as Project Iceworm wound down. Back then, military planners assumed the hazardous stuff buried at Camp Century—including diesel fuel, PCBs, and some radioactive coolant—would stay locked up in the Greenland ice sheet, essentially forever. But now Greenland is warming. Dangerous contaminants threaten to re-emerge from the ice, potentially putting people in Greenland and maybe as far away as Arctic Canada (400 km offshore) at risk.
Or not, if a Maunder Minimum-driven Little Ice Age occurs... or even just cooling, like a Dalton Minimum.
Posted by: 3dc || 02/23/2018 00:00 || Comments || Link || E-Mail|| [64 views] Top|| File under:
Arabia
Saudi Arabia to spend billions on Western-style entertainment
[DAWN] Soddy Arabia


...a kingdom taking up the bulk of the Arabian peninsula. Its primary economic activity involves exporting oil and soaking Islamic rubes on the annual hajj pilgrimage. The country supports a large number of princes in whatcha might call princely splendor. When the oil runs out the rest of the world is going to kick sand in the Soddy national face...


announced plans on Thursday to spend billions on building new venues and flying in Western acts, in a total overhaul of its entertainment sector that would have been unthinkable not long ago.

Long known for its ultra-conservative mores, the kingdom has embarked on a wide-ranging programme of social and economic reforms driven by Crown Prince Mohammed bin Salman
...
Crown Prince of Saudi Arabia as of 2016....
At a glitzy

presser

in Riyadh, General Entertainment Authority (GEA) chief Ahmad bin Aqeel al-Khatib told

news hound

s the kingdom is set to invest $64 billion in its entertainment sector over the coming decade.

"We are already building the infrastructure," Khatib said, adding that ground had been broken for an opera house.

Khatib said hundreds of new companies have sprung up over the past year, registering for licences to take advantage of the budding sector.

"God willing, you will see a real change by 2020," the entertainment chief said, adding that more than 5,000 events were planned for the coming year.

The funding for new infrastructure and entertainment offerings will come from both the government and the private sector, he said.

Behind Khatib, a screen teased the names of international acts like Maroon 5, Andrea Bocelli and Cirque du Soleil.

Neither a breakdown of how the money would be spent nor a schedule for the cultural programme were provided.

But it follows a series of events in recent months including concerts, a Comic-Con festival and a mixed-gender national day celebration that saw people dancing in the streets to thumping electronic music for the first time.


Posted by: Fred || 02/23/2018 00:00 || Comments || Link || E-Mail|| [42 views] Top|| File under: Govt of Saudi Arabia
Caribbean-Latin America
Mexican Judge Releases Gulf Cartel Leader Three Days after Arrest near Texas Border
[Breitbart] A Mexican federal judge ordered the release of one of the top regional leaders of the Gulf Cartel less than three days after his arrest in Matamoros, Tamaulipas. The judge ruled that errors in the case file made his arrest unlawful in nature.

The magistrate judge at the Altiplano federal prison in the State of Mexico ruled that the highly publicized arrest of Jose Alfredo "El Contador" was an illegal action by the Mexican Navy and ordered his release, Mexico's Milenio reported.

Mexican federal law enforcement officials revealed to Breitbart Texas that there were some chain of custody issues with the case file and the evidence presented. According to Milenio, authorities claimed to have arrested Cardenas in the street but his wife presented video evidence purporting to show that he was at home at the time.
Posted by: Besoeker || 02/23/2018 07:30 || Comments || Link || E-Mail|| [43 views] Top|| File under: Narcos
Venezuela opposition to skip presidential polls
[AA.TR] Venezuela's opposition coalition said Wednesday it won't take part in the presidential elections called by the National Election Council (CNE) for April 22, in which Nicolas Maduro is seeking a second term.

In a statement, the Mesa de Unidad Democrática (MUD) argued that the date chosen for the polls does not offer them any guarantees, calling the elections a "premature" event "lacking proper conditions".

They said the elections "are only a show put on by the government in order to pretend to have the legitimacy that it lacks in the midst of Venezuelans' suffering".

They proposed that the elections be carried out during the second semester of this year, asking for the date to be decided by a "balanced National Election Council".

The opposition asked that independent international observation missions monitor the process for choosing a new election date and that the right to vote for Venezuelans abroad be guaranteed.

The MUD also asked the government of Nicolas Maduro for equal access to public and private media as well as for the ineligibility of certain opposition parties and leaders to be revoked.

CNE President Tibisay Lucena announced during a

presser

on Feb. 7 that April 22, was chosen as the date for the presidential elections.


Posted by: Fred || 02/23/2018 00:00 || Comments || Link || E-Mail|| [53 views] Top|| File under: Commies
Caucasus/Russia/Central Asia
Unidentified White Powder in Envelopes the Successor to Telephone Terrorism in Russia?
[Jamestown] Since last September, more than three million Russians have been evacuated from thousands of schools, businesses, cultural facilities and government offices in cities and towns across Russia in response to anonymous bomb threats—not one of which has proven to be true but all of which have required prompt action lest lives be lost. The government-controlled media have provided only the sparsest coverage of what Russians now call "telephone terrorism," but the problem continues to this day and is now so large that the Russian security services have launched special efforts to end it, so far without any signs of success. Moreover, the Russian parliament has now voted to impose a ten-year jail term on anyone convicted of making such false threats, although to date no one has been (For background, see Window on Eurasia, September 12, 2017; Window on Eurasia, January 2, 2018; on the efforts of the special forces and the Duma decision, see Kasparov, December 20, 2017; and on some of the most recent cases, see Politsovet, February 20).

What makes telephone terrorism so frightening is that anyone with a telephone, either inside Russia or abroad, can make such a threat and force official action. Unlike most terrorist actions, no individual or group has claimed responsibility. In places where such bomb threats have been the most frequent, such as Yekaterinburg and cities in the Russian Far East, they have produced a general, if so far relatively low intensity, fear among the population. Many are taking the evacuations in stride, but the constant repetition of evacuations, even of government buildings such as the Russian Duma itself, has left people feeling uneasy.

In the last several weeks, concerns about telephone terrorism have been joined by fears about the appearance of a tactic some Western countries have had experience with: the receipt by various offices and individuals of ordinary mail containing an unidentified white powder that many fear may contain anthrax or other dangerous bacteria. In the United States, the receipt of such letters has forced officials to hospitalize recipients and engage in radical decontamination efforts even, though in most cases the white powder has proven to be harmless. Now this plague has come to Russia, although so far it, unlike telephone terrorism, has been confined to the diplomatic representations in Moscow.

On February 14, Interfax reported that envelopes with an unknown white substance had been delivered by mail to "at a minimum" three embassies in the Russian capital (Interfax, February 14). They were subsequently identified as those of the Netherlands, Canada and Bulgaria. According to the Russian news service, judging by the handwriting on the envelopes, the letters were all sent by a single individual. After testing, the white substance enclosed within them proved to be a harmless insecticide.

Posted by: 3dc || 02/23/2018 00:00 || Comments || Link || E-Mail|| [35 views] Top|| File under:
China-Japan-Koreas
After the 'Peace Olympics,' time for the war games?
[ATimes]The Pyeongchang Winter Olympics offered a diplomatic breathing space with regard to tensions on the Korean peninsula. Asia Times' Northeast Asia correspondent assesses what might happen next.

5. How dangerous is the Trump administration?

Trump himself appears more politically flexible than his predecessors in the White House. He could order military action – or he could sit down and build a personal relationship with Kim. Neither Bush nor Obama went to either extreme. So the risk outlook is higher – but so is the chance of a solution.

9. What is the timeline?

Winter Olympics end on February 25
Winter Paralympics start on March 9
Winter Paralympics end on March 18
Assuming there is no diplomatic breakthrough, allied military drills will begin any time between March 18 and early April.

14. Should the world be concerned?

Yes. Capital markets have proven remarkably resilient against North Korean provocations, but even a limited or surgical US strike on North Korea could give a massive jolt to regional and global markets.

17. How high is Korea risk at present?

Significant. Currently, most analysts see the probability of a unilateral US strike as low – sub-20%. Even so, last year's peninsular tensions were arguably higher than at any times since the height of the Asian Cold War in 1968 – the year North Korea launched commando attacks on the South and seized a US spy ship, and the Tet Offensive got underway in South Vietnam.
Posted by: 3dc || 02/23/2018 23:10 || Comments || Link || E-Mail|| [51 views] Top|| File under: Commies
N. Korea nixed Pence meeting after tirade
[DAWN] Mike Pence and
North Korean officials had planned to meet secretly during the 2018 Winter Olympic Games, but Pyongyang scrapped the talks after the US vice president denounced abuses from the "murderous regime", US officials said.

Pence did not interact with the North Koreans even though he was seated in the same box as them at the opening ceremony of the Games on Feb 9 ‐ nor did he shake hands with the North's ceremonial head of state Kim Yong Nam during an earlier leaders' reception.

The North Koreans, who had sent Kim Yong Nam and leader Kim Pudge Jong-un


...the overweight, pouty-looking hereditary potentate of North Korea. Pudge appears to believe in his own divinity, but has yet to produce any loaves and fishes, so his subjects remain malnourished...


's sister Kim Yo Jong to the Games, backed out of the planned meeting after Pence announced Washington would soon unveil its "toughest and most aggressive sanctions" against Pyongyang.

During his Asian tour, he also denounced the North's nuclear drive and sought to shore up ties with regional allies ‐ and long-time North Korean foes ‐ Japan and South Korea.


Posted by: Fred || 02/23/2018 00:00 || Comments || Link || E-Mail|| [49 views] Top|| File under: Commies
China to investigate suspected violation of UN sanctions on North Korea
[DAWN] China says it is "highly concerned" about a reported ship-to-ship transfer on the high seas that could violate the sanctions imposed on
North Korea by the United Nations


...a lucrative dumping ground for the relatives of dictators and party hacks...


(UN).

Foreign ministry

front man

Geng Shuang said on Thursday that Beijing is investigating the incident reported by Japan earlier this week.

Geng said China would "seriously deal" with any Chinese individuals or enterprises found to be involved.

Photos of the transfer released by Japan show a North Korean-flagged tanker alongside a smaller ship that appears to be Chinese, with what appear to be hoses running between them.

Japan has reported three such incidents in the past month.


Posted by: Fred || 02/23/2018 00:00 || Comments || Link || E-Mail|| [38 views] Top|| File under: Commies
National Space Council discusses space threats and opportunities posed by China
[SpaceNews] A discussion of China at the latest National Space Council meeting took a more nuanced view of the country than is typical in such conversations, seeing the rising space power as a competitor and adversary but also a potential partner.

A panel discussion on national security space at the Council's Feb. 21 meeting at NASA's Kennedy Space Center focused primarily on the growing capabilities of, and the growing threat posed by, China's space efforts, including the development of counterspace capabilities that could disrupt American space systems in the event of a conflict.

"Russia and China are each developing counterspace capabilities to use during a potential future conflict with the United States to reduce U.S. and allied advantage and effectiveness, eroding our information advantage," said Susan Gordon, principal deputy director of national intelligence.

She singled out China's "impressive rise — and it is impressive — as a space power," citing a more than ten-fold increase in number of operational satellites since 2000 and development of advanced technologies, such as tests of quantum satellite communications.

He noted China's space program was largely run by the military, including much of its industry. "China's space industrial complex is not so much a revolving door as a broad atrium for Chinese aerospace engineers and managers amidst all these state-owned enterprises, and the result is far closer to a single integrated space enterprise, with relatively few demarcations between the military and the civilian," he said.

That also applies to the growing number of private space ventures in China that, at first glance, appear to be separate from that larger military-controlled industry. "Given the interest in melding civilian and military capacity, as well as past evidence of behavior in the telecom sector, it is vital to recognize that these private firms, at the end of the day, respond with alacrity to central government directives," he said.

However, Jeff Manber, chief executive of NanoRacks, saw opportunity working with such companies and others in China. The company flew an experiment from a Chinese university to the International Space Station last year, the first Chinese payload to go to the station.

"As the president has said, we want to revamp and reconsider our relations with China, and I can see no better opportunity than to do it here, where we're not involved today but we're clearly leaders of the free world," Manber said.

The National Space Council offered no indication of where it stood on potentially increasing cooperation with China. After Manber's comments to the Council, its chairman, Vice President Mike Pence, offered only a two-word comment: "Well said."
Posted by: 3dc || 02/23/2018 00:00 || Comments || Link || E-Mail|| [31 views] Top|| File under: Commies
Great White North
Canada rescinds invitation to Sikh militant who was to dine with Trudeau
[DAWN] Canadian officials on Thursday admitted that a Sikh

Death Eater

convicted of attempting to murder an Indian minister had been invited to dinner with Prime Minister Justin Trudeau in New Delhi, in the latest controversy to dog the premier's week-long visit to India.

A statement confirming Jaspal Atwal's invitation to Thursday's official event had been cancelled comes less than a day after Trudeau sought to quash perceptions his administration was soft on Sikhs seeking an independent state.

The Canadian embassy told AFP it "has rescinded Mr. Atwal's invitation".

Atwal was convicted for a botched

liquidation

attempt on an Indian minister in Canada in 1986, and was sentenced to 20 years by a Canadian court.

He reportedly attended an event in Mumbai on Tuesday, where he was photographed alongside Trudeau's wife Sophie Gregoire, according to Canada's public broadcaster CBC.

The embassy would not comment on whether Atwal was part of Trudeau's official delegation, although reports in Canada said Trudeau's office had denied this.

"We do not comment on matters relating to the PM's security," it said.

Atwal was a member of the International Sikh Youth Federation, an organization outlawed in India and Canada, among other places, that seeks an independent Sikh state of Khalistan.


Posted by: Fred || 02/23/2018 00:00 || Comments || Link || E-Mail|| [62 views] Top|| File under:
India-Pakistan
Lahore police seek custody of Abid Boxer from UAE
[DAWN] Former police encounter specialist ex-inspector Abid Boxer's case took a new turn on Wednesday as Lahore police moved a request to the United Arab Emirates authorities through the Interpol seeking custody of the fugitive.

The city police authorities acted in response to the UAE's request forwarded to the Pakistan government through the Interpol on Feb 12 to exchange the extradition documents to initiate handover process of Abid Hussain, alias Abid Boxer.

A senior police officer confirmed to Dawn that the department had moved the case to extradite the ex-policeman to initiate a trial against him in the cases lodged with various police stations of the provincial capital.

He said the request was forwarded by the Lahore capital city police officer to the inspector general of Punjab police to send the same to the home department.

The case would route from the interior ministry to the FIA and then Interpol, before reaching the UAE government.

He said the city police had already issued red warrants for the accused, providing record to the Interpol of the cases lodged against Abid Boxer.

He had fled Pakistan in 2008 after the police lodged cases against him under murder, attempted murder, fraud and forgery charges.

The murder case that made Abid to flee Pakistan was lodged against him at Qila Gujjar Singh police station after the death of a retired army brigadier, Naseem Ashraf.

Ashraf's wife had lodged the case accusing Abid Boxer of killing her husband. She alleged that Abid wanted to grab a cinema owned by the retired brigadier in 2008.

Later, the complainant also died under mysterious circumstances and it was being suspected that she too was killed at the behest of Abid Boxer.


"Youse got nuttin' on me, coppers! Nuttin'! Da witnesses are all dead!"



Posted by: Fred || 02/23/2018 00:00 || Comments || Link || E-Mail|| [30 views] Top|| File under: Govt of Pakistan
Science & Technology
Army's imaging satellite up and running, but its future is TBD
[SpaceNews] The Army experiment is being watched by the small satellite industry as a bellwether of where the military might be headed with this technology.

How valuable is it for troops in the field to have their own dedicated source of satellite imagery and other space-based intelligence? That is a question officials hope to answer in upcoming military exercises where commanders will have an opportunity to test the Army's newly deployed Kestrel Eye microsatellite.

The Kestrel Eye Block IIM was sent into orbit in October from the International Space Station. "It is now operational," said Dan Harkins, marketing manager at Adcole Maryland Aerospace, the satellite manufacturer.

"We expect some images in the next few weeks," Harkins said.

Kestrel Eye is a $2 million project led by the U.S. Army Space and Missile Defense Command in Huntsville, Alabama. The Defense Department's Space Test Program sponsored the satellite launch and deployment.

SMDC spokesman Cecil Longino told SpaceNews that the 80kg satellite continues to undergo "on-orbit verification, validation and testing in preparation for late spring operational demonstrations with U.S. Pacific Command."

After a test period, SMDC "will continue to look for opportunities to demonstrate Kestrel Eye during Army exercises and potentially in support of crisis or contingency operations throughout the life of the spacecraft," Longino said.

The experiment is being watched by companies in the small satellite industry as a bellwether of where the military might be headed with this technology. Kestrel Eye is small but larger than the average tiny cubesat, designed to provide near real time imaging.

Soldiers could access 1.5-meter resolution satellite imagery within minutes.

Kestrel Eye was launched Aug. 14 as a payload aboard the SpaceX Falcon 9 rocket as part of an International Space Station cargo resupply mission. It is orbiting 310 miles above Earth and is expected to operate for about two years.
Posted by: 3dc || 02/23/2018 00:00 || Comments || Link || E-Mail|| [81 views] Top|| File under:
Science
A bizarre new precision strike aircraft called the Bronco II is coming to the US
[Business Insider] On Feb. 21, the newly created Bronco Combat System (BCS) USA announced the launch of the Bronco II, a two-crew C4ISR and precision strike aircraft, based on the South Africa's first indigenous turboprop aircraft designed AHRLAC (Advanced High-performance Reconnaissance and Surveillance Aircraft), developed by a joint venture between the Paramount Group and Aerosud.

The name of the new light aircraft was inspired by the OV-10 Bronco, the U.S. aircraft developed in the 1960s as a special aircraft for counter-insurgency (COIN) combat and used today by the U.S. Special Operations Command to hunt ISIS militants in Iraq.

According to the BCS press release, the Bronco II is "capable of carrying a wide range of weapons, sensors and systems in extended airborne mission operations. It is a unique platform that is built for purpose; uses a pusher propeller and has an open system architecture allowing for the rapid incorporation of current and emerging systems, setting a new standard for mission flexibility and adaptability.
Posted by: Besoeker || 02/23/2018 00:00 || Comments || Link || E-Mail|| [140 views] Top|| File under:
Who's in the News
29
[untagged]
7
Commies
5
Islamic State
5
Govt of Pakistan
3
Hamas
2
Govt of Syria
2
Palestinian Authority
2
Sublime Porte
2
Taliban
2
Boko Haram (ISIS)
2
Narcos
1
al-Shabaab (AQ)
1
Moslem Colonists
1
Ansar Bayt al-Maqdis (IS)
1
Govt of Saudi Arabia
1
al-Nusra
Bookmark
E-Mail Me
The Classics
The O Club
Rantburg Store
Comments Spam
The Bloids
The Never-ending Story
Thugburg
RSS Links
Gulf War I
The Way We Were
Bio
Merry-Go-Blog
Hair Through the Ages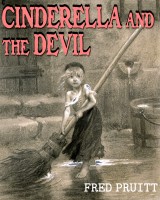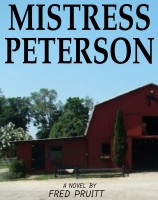 On Sale now!


A multi-volume chronology and reference guide set detailing three years of the Mexican Drug War between 2010 and 2012.

Rantburg.com and borderlandbeat.com correspondent and author Chris Covert presents his first non-fiction work detailing the drug and gang related violence in Mexico.

Chris gives us Mexican press dispatches of drug and gang war violence over three years, presented in a multi volume set intended to chronicle the death, violence and mayhem which has dominated Mexico for six years.
Click here for more information


Meet the Mods
In no particular order...


Steve White
Seafarious
Pappy
lotp
Scooter McGruder
john frum
tu3031
badanov
sherry
ryuge
GolfBravoUSMC
Bright Pebbles
trailing wife
Gloria
Fred
Besoeker
Glenmore
Frank G
3dc



Better than the average link...



Rantburg was assembled from recycled algorithms in the United States of America. No trees were destroyed in the production of this weblog. We did hurt some, though. Sorry.
54.90.119.59