-Lurid Crime Tales-
Nothing New. FBI Has Been Criminally Negligent In Almost All Of America's Major Terrorist Attacks
[Mercer] The FBI, now investigating POTUS, was criminally negligent or criminally culpable in almost all of America's major terrorist attacks and, not surprisingly, in the Florida Parkland School massacre, too. Patrick Pool, national security and terrorism correspondent for PJMedia, coined the phrase Known Wolf just for the FBI's feats of incompetence.

However, as far as I can recall, this is the first time this rogue agency has admitted to some wrongdoin.



Skipping to the last para:



What did the FBI do in response to Nikolas Cruz? Double down on Russia, of course. For which CNN's Evan Pérez expressed his gratitude. Perez sure tapped into what Americans are thinking when he confessed to breathed a sigh of relief because ... the best of the FBI just caught dem Russian bots, although the agents missed Florida shooter Nikolas Cruz (Perez added as an after thought).

Posted by: Besoeker || 02/22/2018 03:34 || Comments || Link || E-Mail|| [129 views] Top|| File under:
Coulter: Amazing New Breakthrough to Reduce Mass Shootings
[Breitbart] As fun as it is to ridicule the FBI for devoting massive resources to chasing down Hillary Clinton's oppo research while blowing off repeated, specific warnings about school shooter Nikolas Cruz, we've put a lot on the agency's plate.

We're hauling in nearly 2 million manifestly unvetted Third World immigrants every year, leading to a slew of FBI "Watch Lists" with a million names apiece. In 2015, Director James Comey said that there were ISIS investigations in all 50 states ‐ even Idaho and Alaska! And that's just one terrorist organization.

Maybe the FBI brass would still be a bunch of incompetent, PC nincompoops if we weren't dumping millions of psychotic and terrorist foreigners on the country. But even the most efficient organization would have trouble keeping track of the Nikolas Cruzes when our immigration policies require approximately one-third of the country to be constantly watching another third of the country.

Thanks to our Second Amendment, the United States has fewer mass shootings per capita than many other developed countries, including Norway, France, Switzerland, Finland, Belgium and the Czech Republic. (And 98 percent of our mass shootings occur in "gun-free zones.")

But imagine if we could cut our mass shootings in half?
Posted by: Besoeker || 02/22/2018 02:25 || Comments || Link || E-Mail|| [135 views] Top|| File under:
Home Front: Culture Wars
No Woman Has Constitutional Right to Abortion, Says West Virginia Senate
[PJ] Abortion-rights activists wearing red-and-white "handmaiden" robes weren't enough to dissuade the West Virginia Senate from approving a measure that would make it clear no woman in the state has a constitutional right to receive an abortion.

Pro-life state Sen. Robert Karnes (R) said it's hoped the proposed constitutional amendment would help reverse a 1993 Supreme Court decision that mandated West Virginia taxpayers pay for Medicaid-funded abortions.

West Virginia, according to the Guttmacher Institute, is one of 17 states that provide Medicaid-funded abortions, a policy that Karnes argues forces taxpayers to foot the bill for the procedures.

Karnes also told the Charleston Gazette-Mail that should the U.S. Supreme Court ever overturn Roe v. Wade the constitutional amendment would clear the way for West Virginia to ban all abortions, whether they are paid with taxpayer money or not.

"Today's been quite a rollercoaster for women's health advocates," said Margaret Chapman Pomponio, executive director of the abortion-rights group West Virginia Free.

"We were lambasted by this constitutional amendment, which is incredibly severe," Chapman Pomponio also said.

West Virginia Free isn't giving up. The group used its Facebook page to rally the troops who support abortion rights to lobby their senators to defeat SJR 12.
Posted by: Besoeker || 02/22/2018 02:58 || Comments || Link || E-Mail|| [84 views] Top|| File under:
The Diseased Streets of San Francisco
[LI] I had a wonderful time in Memphis, Tennessee, during my Presidents' Day weekend stay. The people were charming, the barbecue was outstanding, and the Memphis Pyramid was a joy to behold.

There were a few things the streets of Memphis were lacking: Used needles and human excrement. For those treasures, you have to head over to my home state of California and the city of San Francisco.

How dirty is San Francisco? An NBC Bay Area Investigation reveals a dangerous mix of drug needles, garbage, and feces throughout downtown San Francisco. The Investigative Unit surveyed 153 blocks of the city ‐ the more than 20-mile stretch includes popular tourist spots like Union Square and major hotel chains. The area ‐ bordered by Van Ness Avenue, Market Street, Post Street and Grant Avenue ‐ is also home to City Hall, schools, playgrounds, and a police station.

As the Investigative Unit photographed nearly a dozen hypodermic needles scattered across one block, a group of preschool students happened to walk by on their way to an afternoon field trip to city hall.

"We see poop, we see pee, we see needles, and we see trash," said teacher Adelita Orellana. "Sometimes they ask what is it, and that's a conversation that's a little difficult to have with a 2-year old, but we just let them know that those things are full of germs, that they are dangerous, and they should never be touched."

The level of potentially infectious contamination rivals that of many third world countries.
Posted by: Besoeker || 02/22/2018 02:54 || Comments || Link || E-Mail|| [101 views] Top|| File under:
The Liberal 'Listen to the Children' Anti-Gun Exploitation Machine Is Rolling
[Townhall] Remember the Whitney Houston song "The Greatest Love Of All"? The sappy 80s cover of the 70s George Benson hit starts:

I believe the children are our are future
Teach them well and let them lead the way
Show them all the beauty they possess inside
Give them a sense of pride to make it easier
Let the children's laughter remind us how we used to be....

It was cheesy and typical of pop songs at the time, as most of the music that came out of the 80s was. Now it's the basis for how liberals view unalienable rights explicitly protected in the Constitution.

The idea that we should "listen to the children" is a variation on a popular liberal mantra that whatever big government program they're pushing is "for the children!" History is littered with the shards of the liberty we used to enjoy that were chipped away in the name of "the children."

But now the left has gone a step further and are insisting absolute moral authority be instilled in children and legislative action be taken to limit, yet again, the Second Amendment rights of innocent Americans because a monster did something awful at a school in Florida. It's insane, but not surprising.

It's an emotional play by the left (pretty much every left-wing activist group and media outlet is involved now) to prevent people from thinking logically about why anyone but the guilty should be punished for the actions of someone not them. People overwhelmed by emotions rarely, if ever, think or act logically.
Posted by: Besoeker || 02/22/2018 02:47 || Comments || Link || E-Mail|| [91 views] Top|| File under:
U. Vermont Students Demand Administrators Resign Over Failure to Meet Diversity Demands
[Free Beacon] University of Vermont​ students and Black Lives Matter activists are demanding top administrators resign over the college's failure to meet student demands for diversity initiatives, including the installation of BLM flags on campus.


And I don't buy your ice cream.


Occupying the main administrative building Tuesday, some 200 students loosely organized under a group called NoNames for Justice chanted for the UVM president, provost, and vice provost for student affairs to step down for failing to be adequate allies for students of color.

Students were encouraged to "bring pans, instruments, anything that makes noise" and disrupt administrative work during the "Done with the Bullsh*t Rally."

NoNames is also demanding the permanent flying of multiple BLM flags on campus, including one at UVM Police headquarters, and for the Board of Trustees to officially endorse the BLM platform.

This builds on the group's previous list of demands, which sought university-wide diversity training and further training specifically for Greek life participants; an increase in LGBTQA staff and faculty of color; "renovation" of diversity courses; increased funding for "identity centers" and minority clubs; and the renaming of two campus buildings linked to a UVM professor who championed eugenics research in the 1930s.
Posted by: Besoeker || 02/22/2018 02:38 || Comments || Link || E-Mail|| [108 views] Top|| File under:
India-Pakistan
FATF reprieve
[DAWN] AN international organization has forced a reckoning inside Pakistain ‐ once again reminding this country that in an interconnected, interdependent world, pursuing policies that are seen as inimical to regional peace and stability will have damaging consequences. It appears Pakistain has won a three-month reprieve from the Financial Action Task Force, giving the state further time to comply with new anti-terrorism financial and legal requirements or risk being placed on a watch list. Security hawks inside Pakistain have interpreted the move in the FATF as an attempt by the US to heap further pressure on Pakistain in alliance with India and have argued that it further demonstrates bad faith on part of the US while underlining the need for Pakistain to build stronger relations with other regional and international powers that are more sympathetic to it. Certainly, Pakistain can and should pursue stronger ties with friendly and sympathetic countries, but the events in FATF need to be understood in their proper context.

Two issues need to be clarified. First and foremost, the Pak state has a responsibility to the Pak people to keep this country safe and secure. Fundamentally, that means the elimination from Pakistain of all non-state actors who embrace terrorism, militancy and extremism. Too often, the demand that Pakistain be cleansed of all

bad boy

s,

turbans

and

holy warriors

is labelled as an externally driven agenda to weaken this country. But across the mainstream political spectrum and institutions that comprise the permanent state, there is public unanimity that the long fight against militancy is Pakistain's own fight that must be waged and won for this state. It is time, then, for confusion and doubt to be cast aside and the logical implications of a militancy-, terrorism- and extremism-free Pakistain to be taken up: a zero-tolerance policy towards all variants of militancy, terrorism and extremism. Offshoots of terrorist groups and hiding behind charitable or welfare work should no longer be tolerated.

Second, it is necessary to understand that Pakistain is on the wrong side of a global consensus, not just a policy pursued by countries that it has uneasy ties with. There are no obvious circumstances in which countries such as China or Russia, for example, will in perpetuity avert their gaze from the presence in Pakistain of

bad boy

and terrorist elements that can destabilise the region. Robust regional competition does not mean regional powers will accept dangerous levels of regional conflict. Similarly, European countries that Pakistain has stable relations with and that may not always agree with US policy in this region are unlikely to shield Pakistain from common-sense global measures against terror financing and money laundering. The complicated relationship with the US should not blind Pakistain to the reality that international consensus, too, has not been favourable.
Posted by: Fred || 02/22/2018 00:00 || Comments || Link || E-Mail|| [57 views] Top|| File under: Govt of Pakistan
Women voters in Dir
[DAWN] AT last, it seems the wheels of change are turning in some of the most regressive parts of this country, though not without some firm prodding from the Election Commission of Pakistain. On Tuesday, over 1,000 women in Lower Dir exercised their right to vote, a sign that their disenfranchisement in the area may be coming to a long overdue end. The women cast their votes in a by-election to select candidates for 21 seats of local government councils; the earlier election had been cancelled by the ECP because no women had turned up to vote on that occasion. This time around, a substantial percentage of registered women voters exercised their right of franchise, even though the numbers varied widely from one polling station to another. Nevertheless, it is a beginning and that in itself is something to welcome.

Lower Dir is among those areas where the pretext of tradition has repeatedly, and disingenuously, been used to disenfranchise women. Earlier, local chapters of political parties would openly strike agreements to disallow women from choosing their representatives ‐ anathema to those who consider the public space, and the decisions made in it, as belonging to men alone. When rights activists and the ECP began to take notice, the agreements became more tacit, and were enforced subtly through social pressure. The recently enacted Elections Act, 2017 has given more teeth to the legal provisions against women's disenfranchisement, and the recent by-poll proves that if there is sufficient political will, regressive traditions can be whittled away. Credit goes to the ECP ‐ and the

politician

s that have strengthened its hand ‐ for taking steps to signal to political parties that business as usual will no longer be tolerated. To further cement the participation of women in the electoral process, the 12pc gender disparity among male and female voters countrywide must be urgently addressed. It would also be a productive exercise to make gender-disaggregation of votes a regular practice so as to help discern voting patterns among women.


Posted by: Fred || 02/22/2018 00:00 || Comments || Link || E-Mail|| [35 views] Top|| File under: Govt of Pakistan
Southeast Asia
US intel calls Duterte threat to democracy in Asia
[Washington Times] Philippine President Rodrigo Duterte, who is accused of ordering hundreds of extrajudicial killings in the government's war on drugs, is a threat to democracy in the Asia-Pacific region, U.S. intelligence officials say. Aside from Duterte's counternarcotics campaign, Malacanang also instituted martial law in the country for the first time since the mid-1970s.

Such actions have drawn concern from the intelligence community, who labelled Duterte's government as a destabilizing force in the Pacific, where democratic governments allied with Washington are already coming under threat from China and its proxies in the region.

"Duterte has suggested he could suspend the constitution, declare a 'revolutionary government,' and impose nationwide martial law," according to an annual report to Congress issued by the Office of the Director of National Intelligence earlier this month.

On Wednesday, Philippine officials dismissed such claims of autocratic tendencies. "He adheres to the rule of law and remains loyal to the constitution," presidential spokesman Harry Roque said.
Posted by: ryuge || 02/22/2018 00:00 || Comments || Link || E-Mail|| [121 views] Top|| File under:
Syria-Lebanon-Iran
Almost 50 Russian contractors died at Deir Ezzor
By badanov
I have been disputing the number of casualties ever since I heard about the 600 dead number two weeks ago. The Russian Ministry of Foreign affairs have been clinging to the 11 dead, the Russian business news outlet, Kommersant said it was 15 dead.

We can assume from the casualty counts that the number of wounded was about three times that for a total casualty count, relying on official counts, of 45 to 50.

Now, from unofficial Russian sources, which are sometimes more accurate than official sources, we have a casualty count of 122 total including dead and wounded. This count I believe.

Russian blogger Chervonets Andryukha said his casualty count, taken from a variety of sources stands at 122: 50 dead and about 72 wounded.

According to Chervonets Andryukha, the battle was at least two reinforced battalions in strength (about 600 effectives divided into three battle groups) not including a tank company (about 10 to 15 tanks, likely T-72s) and a light artillery battalion of mortars.

The composition of the battle group included Syrian forces, local tribes, ISIS Hunters, and three Russian manned assault squads (PMC Wagner) .

Russian commanders at the base at Khmeimim knew nothing about the plans or the attack. The objective was at Hsham, near Deir Ezzor, at a petroleum plant named al-Isba.

As the battlegroup advanced, they were met with a light Kurd covering party, who exchanged fire before retreating.

Mistaking the Kurd tactic, the commanders accelerated their advance, thinking the way to their objective was clear.

Apparently, going by Chervonets Andryukha's description, the battlegroup advanced along a broad front. When the Kurds retreated, two flanking rifle companies begin to shift off away from the main thrust. When the air attack began in earnest, the flanking companies fled the area in disorder, leaving the Russian manned fifth company alone to take the brunt of the air attack.

The air attack was stopped shortly after the Russian commanders in Khmeimim found out about it. By then the battle was over.

The other losses were levies from local Arab tribes and a Carpathian unit, a total of 100.

It is worth noting that the inflated numbers came mostly from Ukrainian and Georgian security services, which can include journalists.

The difference between Chervonets Andryukha's and official numbers may be, according to Chervonets Andryukha, contractors traveling on non-Russian, non CIS passports.


Posted by: badanov || 02/22/2018 00:00 || Comments || Link || E-Mail|| [107 views] Top|| File under:
Who's in the News
36
[untagged]
9
Islamic State
4
Govt of Pakistan
3
Moslem Colonists
3
al-Shabaab (AQ)
3
Hamas
2
Sublime Porte
2
Govt of Iraq
2
Taliban
1
Abu Sayyaf (ISIS)
1
Govt of Iran
1
Islamic Movement of Nigeria (Iran)
1
Boko Haram (ISIS)
1
al-Qaeda in the Arabian Peninsula
1
Muslim Brotherhood
1
Thai Insurgency
1
al-Qaeda in Mali/Nusrat al-Islam wal Muslimeen
1
Ansar Bayt al-Maqdis (IS)
Bookmark
E-Mail Me
The Classics
The O Club
Rantburg Store
Comments Spam
The Bloids
The Never-ending Story
Thugburg
RSS Links
Gulf War I
The Way We Were
Bio
Merry-Go-Blog
Hair Through the Ages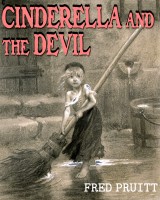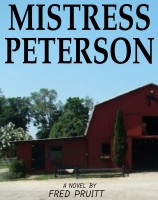 On Sale now!


A multi-volume chronology and reference guide set detailing three years of the Mexican Drug War between 2010 and 2012.

Rantburg.com and borderlandbeat.com correspondent and author Chris Covert presents his first non-fiction work detailing the drug and gang related violence in Mexico.

Chris gives us Mexican press dispatches of drug and gang war violence over three years, presented in a multi volume set intended to chronicle the death, violence and mayhem which has dominated Mexico for six years.
Click here for more information


Meet the Mods
In no particular order...


Steve White
Seafarious
Pappy
lotp
Scooter McGruder
john frum
tu3031
badanov
sherry
ryuge
GolfBravoUSMC
Bright Pebbles
trailing wife
Gloria
Fred
Besoeker
Glenmore
Frank G
3dc



Better than the average link...



Rantburg was assembled from recycled algorithms in the United States of America. No trees were destroyed in the production of this weblog. We did hurt some, though. Sorry.
54.90.119.59