-Lurid Crime Tales-
Bolton, in Israel, suggests Brennan may have misused classified info, warns of meddling by four countries
[FOX] National Security Adviser John Bolton on Sunday suggested that former CIA Director John Brennan might have misused classified information, and that the "unprecedented leaks" from the administration may prompt broader changes in how security clearances are handled.

Bolton was in Israel for the first time as a Trump administration official to discuss national security issues with Prime Minister Benjamin Netanyahu and other top officials.

"In terms of what [Brennan] said, since he left, a number of people have commented that he couldn't be in the position he is in, criticizing Trump, unless he did use classified info," Bolton told ABC's "This Week" on Sunday. "I don't know specifics, but I do know when he was [CIA] director, I was troubled by comments in public, and the politicization."

"My opinion is that he was politicizing intelligence," Bolton added, saying Brennan had failed to keep intact the "wall of separation between intelligence and policy."

Host Martha Raddatz ultimately asked him, "You're not sure whether John Brennan used classified information? You have no specific examples."

Bolton replied, "I think a number of people have commented that [Brennan] couldn't be in the position he's in of criticizing President Trump and his so-called collusion with Russia unless he did use classified information. But I don't know the specifics."

President Trump revoked Brennan's security clearance on Wednesday, saying he had politicized his security clearance and misled Congress about CIA spying in the Senate.

A broader review of who can retain security clearances after leaving the federal government may be warranted, Bolton added.
Posted by: Besoeker || 08/20/2018 00:00 || Comments || Link || E-Mail|| [120 views] Top|| File under:
Economy
Oil Prices Are Down. Nobody Told the Gas Pumps
(Bloomberg Opinion) -- Oil's popularity isn't what it used to be.

It's not just a looming global trade war. As I've written, not only will tariffs and retaliatory measures stifle the activity that normally stokes consumption, they'll squeeze economies everywhere. That's a good way to stifle demand.

But that's not the only problem the market faces.

Recovering oil prices and weaker emerging-market currencies have combined to hit consumers' pockets. The result could be a significant slowdown in the very countries expected to be the powerhouses of global growth. And this adds up to another reason for thinking growth in demand for oil is set to cool.

Although dollar-denominated crude prices are currently around 40 percent below their level just before the 2014 price crash, the same is not true of retail gasoline or diesel prices, not even in the U.S.

American average premium gasoline prices peaked in June 2014 at a little over $4 a gallon before sliding below $2.50 in early 2015 and as low as $2.20 a year later. But since then they have staged a steady recovery, coming within a whisker of $3.50 in the run-up to this summer's driving season.
Posted by: Besoeker || 08/20/2018 00:19 || Comments || Link || E-Mail|| [274 views] Top|| File under:
Government
Trump is proving America's power through economic warfare
h/t Instapundit


[NYPost] After nearly two decades of strategically aimless military action in the Middle East, the Trump administration has apparently decided upon a new and smarter way to fight: employing resurgent American economic power in the forms of tariffs, sanctions and trade deals.

Starting with the oil embargoes of the 1970s, foreign adversaries have routinely employed economic warfare against the US. The rampant inflation of the Nixon, Ford, and Carter years were exacerbated by soaring gasoline prices that threw a monkey wrench into the American economy. But instead of pushing back against the Gulf States, which soon grew obscenely wealthy on the backs of the American consumer, presidents from Reagan on did little or nothing except coddle them.

...Tariffs and fiscal and monetary policies can have diplomatic uses, too ‐ and today, with the American economy booming, the Trump administration is finally swinging the big stick of tariffs and sanctions as a non-lethal substitute for diplomatic or even military action.

In Iran, the rial is down 40 percent in the wake of Trump's canceling of Obama's nuclear agreement in May.

...In China, America's foremost geopolitical challenger, Trump's approach has been more stick than carrot lately, imposing tariffs and threatening a major trade war, unnerving the Chinese communist leadership, which is beginning to think he may just be crazy enough to do it. The Chinese yuan is down 9 percent against the dollar since April and its stock market is slumping.

...Meanwhile, in Turkey, where the tinpot dictator Recep Erdogan is trying to revive the lost glory of the Ottoman Empire, the country's currency, the lira, has lost 45 percent of its value this year. This is a direct result of American-imposed tariffs and sanctions against the Islamic regime, in part over the continued imprisonment of American evangelical pastor Andrew Brunson, whom Turkey has accused of spying. In "retaliation," Erdogan has announced a boycott of US electronics. Good luck with that.😜


Posted by: g(r)omgoru || 08/20/2018 00:00 || Comments || Link || E-Mail|| [72 views] Top|| File under:
Home Front: Culture Wars
By Any Other Name
[IMAO] Regarding Twitter's recent banning of InfoWars' Alex Jones, Twitter CEO Jack Dorsey said, "we're always trying to cultivate more of a learning mindset and help guide people back towards healthier behaviors and healthier public conversation."

I know that sounds pretty clunky the way he said it, but I assure you it's nearly poetic in the original German.

Posted by: g(r)omgoru || 08/20/2018 02:31 || Comments || Link || E-Mail|| [110 views] Top|| File under:
Home Front: Politix
Steve Bannon says GOP must rally behind Trump to survive (video)
WASHINGTON (AP) ‐ Steve Bannon has a dire warning for Republicans.

During a Sunday interview with The Associated Press, the former chief strategist to President Donald Trump said he believes the GOP would lose 35 to 40 seats in the House if the election were held today, thereby ceding their majority to Democrats he's convinced will pursue impeachment. He argued there's still time to turn that around and is launching a group, Citizens of the American Republic, to pitch the election as a vote to protect Trump from that outcome.

"You can't look at this as a midterm and you can't run it out of the traditional Republican playbook. If you do that, you're going to get smoked," said Bannon, arguing that Republicans must redouble efforts against motivated Democrats.

The effort is a test of Bannon's sway in the GOP a year after he was fired from his White House post. His relationship with Trump soured after a tell-all book published in January included searing quotes of Bannon portraying Trump as undisciplined and criticizing son Donald Trump Jr. His stock fell further after he stuck by Alabama Republican Roy Moore's Senate campaign even after decades-old sexual misconduct allegations emerged. A reliably Republican Senate seat turned Democratic.
Posted by: Besoeker || 08/20/2018 08:35 || Comments || Link || E-Mail|| [44 views] Top|| File under:
Giuliani labels Brennan 'one of the biggest frauds in the history of this country'
[The Hill] President Trump's attorney Rudy Giuliani on Sunday called former CIA Director John Brennan one of the "biggest frauds" in U.S. history.

"My payment for this investigation and my representation of the president is to get to depose John Brennan, one of the biggest frauds in the history of this country," Giuliani said on Fox News's "Sunday Morning Futures."

Trump revoked Brennan's security clearance last Wednesday, igniting a fierce backlash against the administration but also sparking criticism of Brennan.


Giuliani ridiculed Brennan throughout his interview on Sunday.

"If there are more like Brennan, he has every right to," Giuliani said in regard to whether or not Trump would revoke more security clearances. "Brennan accused him of treason. ... He basically says he has no evidence that the president committed a crime ... But he says the president committed treason. This is an out of control political hack."

Brennan has sought to clarify his remarking seemingly suggesting the president had committed treason.

When asked what he thought of Brennan's statements on NBC's "Meet The Press," in which the former CIA director said he would legally push back against Trump for revoking his and others' security clearances, Giuliani laughed and said he would welcome a legal fight with Brennan.

"I'd love to have Brennan under oath for ... two, three days," Giuliani said. "We'll find out about Brennan. And we'll find out what a terrible job he did going back to ... when the Khobar Towers was bombed and our marines were killed."

Giuliani continued, "Or we can see what he did or said about Benghazi, how many lies he told about that."

When it was suggested he dig into Brennan's vote for Communist Party USA leader Gus Hall for president in 1976, Giuliani said he might not go back that far but wondered how you could become CIA director if you voted for a communist "in the midst of the Cold War."

Giuliani asked if that ‐ along with what he said was Brennan's support for waterboarding and drone strikes, coupled with what Giuliani described as Brennan's love of Islam ‐ meant that the former CIA director lacked principle.

"Isn't this a guy who is an opportunist and a political hack?" Giuliani said. "Who goes whatever way the winds are going?"

Posted by: Besoeker || 08/20/2018 00:15 || Comments || Link || E-Mail|| [81 views] Top|| File under:
Pirro: Mueller Is the Dems' 'Serial Cleaner' ‐ Says Former FBI Director Played Role in Benghazi Cover-Up
[Breitbart] Saturday on Fox News Channel's "Justice," host Jeanine Pirro argued Department of Justice special counsel Robert Mueller was acting in a "cleaner" capacity for Democrats, who she argued was acting on behalf of the so-called "deep state" and it's alleged botched effort to influence the outcome of the 2016 presidential election.

She likened Mueller to Harvey Keitel's character Winston Wolfe in the 1994 movie "Pulp Fiction," who was deployed to help dispose of a dead body.

"When things go terribly wrong for the Democrats, they don't just call in a cleaner to get the job done, they call in someone who's been in the clean-up business for a long time," she said. "They call in the serial cleaner, former FBI director, and now special counsel Bob Mueller."

Pirro went on to remind her viewers of Mueller's testimony following the 2012 Benghazi incident that resulted in the deaths of four Americans, including then-U.S. Ambassador to Libya J. Christopher Stevens.

"You testified after four Americans are killed in Benghazi, to cover for Hillary Clinton's incompetence," she added. "Bob, why would you say that the FBI couldn't get into Benghazi in time?"
Posted by: Besoeker || 08/20/2018 00:11 || Comments || Link || E-Mail|| [193 views] Top|| File under:
Israel-Palestine-Jordan
Russians are now patrolling the Golan heights ‐ and you can thank Barack Obama
[NY Post] Vladimir Putin's troops are now patrolling the Golan Heights ‐ and it's actually the least-bad solution.

It's the best available way to keep Iranian forces away from Israel's border with Syria. But it also hinders Jerusalem's ability to strike at those forces (and at various jihadis and others roaming the region) if necessary.

The Iranians and the Russians filled the vacuum left after the Obama administration pulled US troops out of Iraq and refused to send help to the rebels fighting against Syrian dictator Bashar al-Assad.

Assad now looks likely to hold on, but as an Iranian puppet, with Putin gleefully playing Mideast power broker. Israel has no choice but to deal with Moscow to keep Tehran away.

The Nobel folks should look at rescinding former President Barack Obama's Peace Prize.
Posted by: Besoeker || 08/20/2018 08:52 || Comments || Link || E-Mail|| [130 views] Top|| File under:
Syria-Lebanon-Iran
Tehran: Rouhani Faces Harsh Dilemma
The rejectionist cause received a major boost last week when "Supreme Guide" Ayatollah Ali Khamenei publicly banned any negotiations with the US. The same position, albeit in a more radical manner, was expressed by Gen. Muhammad-Ali Aziz-Jaafari, who commands the Revolutionary Guard Corps (IRGC).

"We will not only not negotiate with Trump but will also refuse to talk to any future American president," he said.
The IRGC theoretician, Dr. Hassan Abbasi, nicknamed "Kissinger of Islam" has gone even further by demanding that Iran "go on the offensive" against the "Great Satan" by activating "thousands of sleeping cells" he claims exist in the United States.
Against that background, President Hassan Rouhani faces a dilemma.

If he denounces the " nuke deal" and shuts the door to any future negotiations he would be admitting the failure of what he has marketed as his chief achievement in the past five years.
He has tried to do two things.

One is to go along with some of the key demands of the more radical faction led by Khamenei.

On that score, Rouhani flew to Aqtau, in Kazakhstan, and signed the controversial Caspian Sea Convention that some analysts believe was dictated by Russian President Vladimir Putin.
In 2015 Khamenei had promised Putin that Iran would sign the convention but the move had been postponed because neither Tehran nor Moscow wanted to see the signature as a reward for Russia's intervention in Syria in favor of the Iranian camp.

Rouhani himself has opted for creative ambiguity with regard to the controversial Convention. Figures close to his faction, however, have adopted a more or less critical position on the issue.

Rouhani's creative ambiguity has angered his rivals within the establishment who have embarked on what looks like the beginning of a campaign to force him out. Placards raised at a demonstration by theological students in the "holy" city of Qom last week even threatened Rouhani with "the same fate as Rafsanjani". Former President Hashemi Rafsanjani was found dead in the swimming pool of the villa he had confiscated from Assadallah Alam, the late Shah's Court Minister.

"Oh, negotiator! The swimming pool is waring for you!" the placards said.

Islamic Majlis member Alaeddin Borujerdi, close to the late Rafsanjani's faction, has demanded a probe into what he terms "death threats" against the president.

A periodical published by Sadeq Kharrazi, a former diplomat, related to Khamenei through marriage, has run an editorial entitled "Rouhani Is Finished!", inviting the president to step down.

Posted by: 3dc || 08/20/2018 22:38 || Comments || Link || E-Mail|| [84 views] Top|| File under: Govt of Iran
Who's in the News
33
[untagged]
5
Islamic State
5
Govt of Iran
3
Taliban
3
Govt of Pakistan
3
Govt of Syria
2
Houthis
2
Hamas
2
Sublime Porte
1
Arab Spring
1
Govt of Pakistain Proxies
1
Govt of Iraq
1
Narcos
1
Moslem Colonists
1
al-Nusra
1
al-Shabaab (AQ)
Bookmark
E-Mail Me
The Classics
The O Club
Rantburg Store
Comments Spam
The Bloids
The Never-ending Story
Thugburg
RSS Links
Gulf War I
The Way We Were
Bio
Merry-Go-Blog
Hair Through the Ages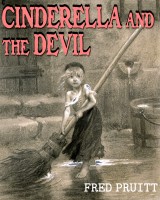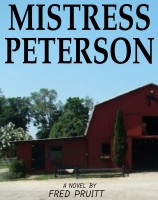 On Sale now!


A multi-volume chronology and reference guide set detailing three years of the Mexican Drug War between 2010 and 2012.

Rantburg.com and borderlandbeat.com correspondent and author Chris Covert presents his first non-fiction work detailing the drug and gang related violence in Mexico.

Chris gives us Mexican press dispatches of drug and gang war violence over three years, presented in a multi volume set intended to chronicle the death, violence and mayhem which has dominated Mexico for six years.
Click here for more information


Meet the Mods
In no particular order...


Steve White
Seafarious
Pappy
lotp
Scooter McGruder
john frum
tu3031
badanov
sherry
ryuge
GolfBravoUSMC
Bright Pebbles
trailing wife
Gloria
Fred
Besoeker
Glenmore
Frank G
3dc
Skidmark
Alaska Paul



Better than the average link...



Rantburg was assembled from recycled algorithms in the United States of America. No trees were destroyed in the production of this weblog. We did hurt some, though. Sorry.
54.156.85.167