-Lurid Crime Tales-
Clarice Feldman: Deep State Colluded with the Russians, not Trump
[AmericanThinker] As more and more leaks about the ongoing "Russian collusion" witch hunt by Robert Mueller appear in print, it seems to me that if Russia had been trying to erode our faith in our institutions, the Deep State is accomplishing what Russia failed to do.

The Obama claque's efforts were initially intended to help Clinton when they thought she would win and no one would know about their crimes. Then they continued the unlawful spying to cover up their role in the worst case of misuse of federal power in our history, to effect the removal or emasculation of the President, and now they are desperate to cover up their illegal actions when all that failed.

A. Where we are today on "Russian collusion"?

Instapundit tweeted the answer succinctly: "The election was hacked!" turns out to mean, "Russia bought some ads on Facebook."

Facebook is turning over ads presumably purchased by Russians during the campaign. Good -- let's see them. As the article notes:


The announcement that Facebook would share the ads with the Senate and House intelligence committees came after the social network spent two weeks on the defensive. The company faced calls for greater transparency about 470 Russia-linked accounts -- in which fictional people posed as American activists -- which were taken down after they had promoted inflammatory messages on divisive issues. Facebook had previously angered congressional staff by showing only a sample of the ads, some of which attacked Hillary Clinton or praised Donald J. Trump.

As Tom Maguire reminds us, it would be unwise to assume this was a one-sided campaign: "Let's see all the ads and find out whether Russia was winding up both sides. Back in the day it was believed Russia backed anti-fracking groups in Europe. Why not also in the US?"

Best of the Web's James Freeman thinks that, in any case, the notion that these ads swung the election is ridiculous on its face:

So the spending on fake Russian political ads identified by Facebook amounted to around 1/7,000th of what Mrs. Clinton spent on advertising. And of course these fake ad buys were not material in the context of Facebook's total advertising revenues, which amounted to nearly $27 billion last year.


Is a $150,000 ad buy even big enough to require sign-off from Mr. Putin? If as some believe, Russian meddling was simply intended to discredit the likely winner, some poor Russian agent may now be headed to Siberia for engineering the election of a U.S. President who seems determined to drive down the price of oil.

Let's hope Congress gets to the bottom of this. If $150,000 amounts to the entire iceberg, and it still managed to sink the S.S. Clinton, marketing majors will be studying these ads for years to come.
Read the rest at the link
Posted by: badanov || 09/24/2017 08:47 || Comments || Link || E-Mail|| [90 views] Top|| File under:
Home Front: Culture Wars
Trump Is Reinventing What It Means to Be a Politician
[PJMedia] For most of our lifetimes being a politician meant being a self-centered hypocritical bore who carefully obfuscates his or her true opinions lest they offend potential voters and financial supporters or... a corrupt self-centered hypocritical bore who carefully obfuscates his or her opinions lest they offend potential voters or financial supporters.

Trump is reinventing that and we -- whether we agree with his (sometimes changing) views or not -- owe him big (or bigly) for this. At least now we're awake and more of us are paying attention. (On this weekend's episode of Judge Jeanine, almost every man-on-the-street interviewee knew who "Rocket Man" was. Compare that with "Joe Biden" when he was vice president.)

And these days Donald's getting better and more precise at his core strategy -- saying things that many, often most, of us think but don't have the courage to utter.

For example, what the hell are black athletes who make upwards of ten million a year, far more than 99.999% of their fans of any color or shape, doing whining so ungratefully about opportunity for African-Americans in America? Where else could they have made fortunes anywhere near that size merely for playing a game? (Well, okay, except for a handful of Serbian and Swiss tennis players, but you know what I mean.) If they're so worried about their fellow African-Americans, why aren't they using their gazillions to do something about it? Perhaps the athletes are suffering from Matt Damon Envy, living in thirty million dollars houses while promulgating the works of America-hating socialist liar Howard Zinn. Whatever the case, Trump let them have it for their obvious hypocrisy and phony posturing that does nothing to help African-Americans or anybody else.

...Trump has completely reinvented the template of what it means to be a politician and it's no surprise that so may other politicians (not just John McCain) are publicly or privately appalled. He has unmasked them. They're worried and they should be because American politics will never be the same. Trump may be sui generis, but others are undoubtedly getting the message -- stop pussy-footing around and tell it like it is. Refreshing, no? And he has a sense of humor. Better than Stephen Colbert anyway.

Posted by: g(r)omgoru || 09/24/2017 06:39 || Comments || Link || E-Mail|| [60 views] Top|| File under:
This Week in Books, September 24, 2017
The Dangerous Book for Boys
Conn Iggulden and Hal Iggulden
William Morrow, 2007

Taking a break from history, here we have a bit of levity and a lot of good information in The Dangerous Book for Boys. I picked up this book and its sister title, The Daring Book for Girls, as a way to expose my children to acts and facts which seem to be disappearing. It also makes a great bathroom book, a term I use for books full of short stories and unconnected chapters which can be picked up and put away to be read again at leisure, and I mean this term with the utmost respect.

It is a collection of stories, history, and how-tos. The section titled Girls had me rolling and nodding.

Page 110


5. Avoid being vulgar. Excitable bouts of windbreaking will not endear you to a girl, just to pick one example.

.......

8. Finally, make sure you are well-scrubbed, your nails clean and your hair is washed. Remember that girls are as nervous around you as you are around them, if you can imagine such a thing. They think and act rather differently to you, but without them, life would be one long football locker room. Treat them with respect.

There is a small sample of simple, easy humored advice pieces, and the style works throughout the book. Here, after the topic of hunting rabbit, how to tan the skin.

Page 241


Once the skin is completely dry, it can be dipped in warm water with a little soap to cut the grease. There is a membrane inside all animal skins that must be removed before tanning. One way is to rub the skin back and forth on an edged object, like a wooden board or a large stone. We found steel wool useful, as well as the back of a kitchen knife. It took a long time. It smelled. Peeling off wads of fatty membrane was not an enjoyable experience. Still, no one said it would be easy.

How to identify fish, trees, clouds. The story of Douglas Bader. Latin phrases. First Aid including shock.

Page 132


Staying calm is most important for your own safety and other people who may be relying on you. It helps to prepare. When the injury occurs, the first thing you should do is take a deep breath and reach for the first-aid kit you have prepared long before. Remember the ABC of "Airway, Breathing, Compression" and check one at a time.

Make sure you have considered methods of contact in the event of an emergency. A cell phone is a good idea, but is it in a waterproof bag? Is it charged? Remember that the best captains look after their men.

Making your first-aid kit, making a tree house. Lessons on American History and government. How about the Battle of Hastings? yup. Rorke's Drift? got it. This book is just chock full of useful and fun information, as is its sister book, which I will cover later. At just under 270 pages, illustrated with color when necessary, it is one of my favorite pick ups.

Link is to Amazon. I recommend the hardback.



This Week in Emergency Prepardness
Being hurricane season and reading all the fresh tips from bloggers from Texas and Florida, a very simple yet very real problem plopped in my head - how to go poo, or relieve oneself in general, when you can't go outside and the waterworks quit -- or worse, back up.

Obviously, every camping section on the internet has a solution to such a problem... except a lot of them figure you had a septic dump handy at some point.

Me, I was picturing something like a toilet seat, except it fit onto a drywall bucket and latched closed to seal off or at least mitigate the leftovers. When filled satisfactorily, slap on the normal lid, maybe duct tape the heck out of it, label it human waste in big letters, and waddle it off for storage until proper disposal is available.

Now, if there is one out there I could not find it. I then started to wonder if I was the first to think of such a thing. Then I set my drink down and pondered what could go wrong. With such a contraption, would expanding gasses pop the lid off, or worse with the half-roll duct tape sealing job?

Last week there was talk of how to make hot/boiling water. This is good not only for purifying iffy water, but nice for dehydrated foods and comfort foods such as coffee. I don't use the word comfort like Modern Man, who does not use the word 'copter for helicopter and orders the $80 meat loaf. I mean cold, noisy, no power, what the crap was that noise? Ah, nice cup of coffee to relax and not freak out.

Adding to propane, which is real handy and the right accessories can get it from your 20# BBQ into your portable camp stove or the flammable gels which a person must be very respectful of; because what is worse than being in a hurricane or serious ice/winter storm? Your house catching on fire after you scream and kick over the flame because you got a 3rd degree burn from a nearly invisible flame you didn't know was there.

Wise products has a fire bucket which claims the fuel can be used in wind and rain and snow; I am going to say resistant. Wood-based and shielded by a paraffin mix of secret herbs and spices, it weighs in at three pounds and claims up to 60 cups of water can be boiled (3.75 gallons). Non-volatile (no flame ups) and benzene free. I have not used it, but it reads well. Scoop out a quantity, light it, stir embers and add to as necessary. Anyone try this stuff out?
Posted by: swksvolFF || 09/24/2017 00:00 || Comments || Link || E-Mail|| [69 views] Top|| File under:
Home Front: Politix
Clapper: Intelligence community 'cast doubt on the legitimacy' of Trump's victory
[The Hill] The former director of National Intelligence said that the intelligence community's conclusion that Russians sought to influence the 2016 election "cast doubt on the legitimacy" of President Trump's victory.

"Our intelligence community assessment did, I think, serve to cast doubt on the legitimacy of his victory in the election," James Clapper said in a CNN interview on Friday night.

Clapper oversaw the January report that concluded, in a consensus between the CIA, NSA and FBI, that Russia carried out a deliberate and multifaceted attempt to influence the 2016 U.S. presidential election.

The report found convincing evidence that Russia had specifically worked to aid Donald Trump in winning the presidency.

While the report did not find evidence that Russians had actually influenced the results of the election, Clapper said that he thinks that implication concerns Trump more than anything else.

"And I think that above all else is what concerned him, and I think that transcends, unfortunately, the real concern here, which is Russian interference in the political process, which by the way is going to continue," Clapper continued.


Somehow this dasdardly 'Russian election involvement' was overlooked in the 2008 and 2012 presidential elections. Luckily for us, our intelligence community has unearthed these evil plots.


Trump has repeatedly dismissed reports of the Russian attempts to influence the election, referring to the investigations into Russian meddling on Friday as a "hoax," and accusing the media of biased coverage.


My emphasis provided para 5.
Posted by: Besoeker || 09/24/2017 03:14 || Comments || Link || E-Mail|| [207 views] Top|| File under:
Iraq
Kurdish Independence and the unheard Yazidi voice
[ENGLISH.ALARABIYA.NET] Yazidis have a population of about a half million people in Iraq. Their voting power in the upcoming independence referendum in the Kurdistan Region of Iraq (KRI) marks nearly ten percent of eligible voters, which would suggest that the beleaguered minority group has an important political voice. However,


man does not live by words alone, despite the fact that sometimes he has to eat them...


the Yazidi voice is muted and most Yazidis will likely stay away from the ballot boxes‐and for good reasons.

The referendum is on schedule despite the furious opposition of key regional, local, and international players. The neighboring states of The Sick Man of Europe Turkey
Continued on Page 49
Posted by: Fred || 09/24/2017 00:00 || Comments || Link || E-Mail|| [43 views] Top|| File under: Govt of Iraq
Olde Tyme Religion
Bottom of the class
[DAWN] IT would take a person without a soul to be blind to the beauty of the images sent back from Saturn by the Cassini mission.

The planet's rings, first discovered by Galileo in 1610, have fascinated mankind ever since. Huygens, a Dutch astronomer, made more detailed observations in 1655, but it was Cassini who, in 1675, determined that Saturn's main ring was actually made of three rings that were composed of small pieces of ice.

After a journey of two billion miles that took seven years, the Nasa spacecraft Cassini spent 13 years circling the planet and many of its 62 moons. The European probe Huygens that it released over Titan has sent amazing photographs of an orange moon where rivers of methane have sculpted the inhospitable surface. But it was Enceladus that provided the biggest surprise with its plumes of water shooting into space. Together with the molecules of carbon-based substances detected by Cassini, the moon would appear to have the components for life, no matter how basic.
Continued on Page 49
Posted by: Fred || 09/24/2017 00:00 || Comments || Link || E-Mail|| [95 views] Top|| File under:
On strange, ignorant fatwas
[ENGLISH.ALARABIYA.NET] Now and then,

holy man

s and preachers issue controversial fatwas (religious edicts) sparking media criticism, sometimes across the entire world. Some examples are the fatwa to kill Mickey Mouse or to breastfeed adults. A

holy man

once even said that driving might negatively affect women's ovaries. Most recently, Egyptian preacher Sabri Abdel Raouf issued a fatwa saying men can have sex with their dead wives!

This recent fatwa made headlines across the world, just like any other shocking or illogical fatwa. These matters are no longer local affairs that concern a certain country as these news are now covered by CNN or Russian, British and even Japanese dailies.

The Journalists Syndicate Council in Egypt decided to suspend Ahmad Abdoun, the host of the program, "What are they wondering about?", which airs on the satellite channel LTC, because he hosted Sabri.

The syndicate said in a statement that it suspended Abdoun after the legal committee detected "the moral and professional error live during the show" as he aired an immoral fatwa that says men can have sex with their dead wives, which is called by some as "farewell intercourse."

Stirring up controversy
Meanwhile,
...back at the dirigible, Jack stuck the cigar in his mouth, stepped onto the gantry, and asked Got a light, Mac?

Von Schtinken stopped short, lowering the dagger and trying to control his features.

If you light that thing, Herr Armschtröng, he pointed out, his voice tense, we all die!...
in Soddy Arabia


...a kingdom taking up the bulk of the Arabian peninsula. Its primary economic activity involves exporting oil and soaking Islamic rubes on the annual hajj pilgrimage. The country supports a large number of princes in whatcha might call princely splendor. When the oil runs out the rest of the world is going to kick sand in the Soddy national face...


, Doctor Saad al-Hajri, a preacher who also issues fatwas, stirred up controversy after he said women cannot drive because they lack in reason and their reason will further deteriorate the more they drive.

There are so many strange fatwas and opinions which the media cannot be blamed for covering because it's always looking for strange stories to report on. Does it get weirder than this?

Fatwas are in the end a "live" interaction between a religious guide with facts and contexts of a different "era" which in all cases require an "appropriate" perspective.

Scholars during the first centuries were braver than their present day counterparts. One can take a look at what scholars in Andalusia, Morocco, Egypt, the Levant and Hejaz did to see the difference.

What's worth noting is that fatwas and statements no longer target a local audience as they now reach everyone everywhere.

Suspending Sabri or Hajri is a subsequent procedure but the main story is that criticism now comes from all over the world as these stories become noticed.


Posted by: Fred || 09/24/2017 00:00 || Comments || Link || E-Mail|| [57 views] Top|| File under:
Southeast Asia
Abu Sayyaf mangled his arm but not his determination
By Sharyl Attkisson

[The Hill] General Lito Sobejana's arm was shot to pieces by an AK-47 in a firefight the Abu Sayyaf nearly twenty years ago. He had led an operation that hunted down and killed the group's founder Abdurajak Abubakar Janjalani.

"Right there, that's where it happened," Sobejana tells me as he gestures toward the island of Basilan. The arm was saved only because the U.S. flew him to Hawaii where he received the best medical treatment. He's also been shot in the leg. For his bravery, he's received the Philippine military's the highest award: a medal of valor.

Posted by: ryuge || 09/24/2017 00:00 || Comments || Link || E-Mail|| [57 views] Top|| File under: Abu Sayyaf (ISIS)
Terror Networks
The Near East's costly wrong bets
[ENGLISH.ALARABIYA.NET] As uncertainty engulfs a bleeding Near East, besieged by regional and global powers each pursuing its own agenda, dormant ambitions and sensitivities are waking up and finding the current situation suitable to express themselves.

To begin, such dormant ambitions and suppressed sensitivities would have never emerged had it not been for the huge regional disorder and radical change of international balance of power.

It is true that domestic consensus towards 'national' identities and boundaries is not guaranteed these days, even in western democracies that values human rights
Continued on Page 49
Posted by: Fred || 09/24/2017 00:00 || Comments || Link || E-Mail|| [119 views] Top|| File under:
Who's in the News
33
[untagged]
8
Islamic State
3
Commies
3
Moslem Colonists
2
Govt of Qatar (MB)
2
Govt of Iraq
2
Govt of Pakistan
1
Lashkar e-Jhangvi
1
Taliban
1
Govt of Iran Proxies
1
Thai Insurgency
1
Abu Sayyaf (ISIS)
1
Houthis
1
TTP
1
Govt of Syria
1
Muslim Brotherhood
Bookmark
E-Mail Me
The Classics
The O Club
Rantburg Store
Comments Spam
The Bloids
The Never-ending Story
Thugburg
RSS Links
Gulf War I
The Way We Were
Bio
Merry-Go-Blog
Hair Through the Ages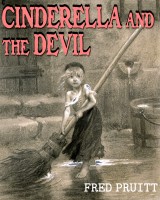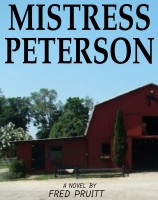 On Sale now!


A multi-volume chronology and reference guide set detailing three years of the Mexican Drug War between 2010 and 2012.

Rantburg.com and borderlandbeat.com correspondent and author Chris Covert presents his first non-fiction work detailing the drug and gang related violence in Mexico.

Chris gives us Mexican press dispatches of drug and gang war violence over three years, presented in a multi volume set intended to chronicle the death, violence and mayhem which has dominated Mexico for six years.
Click here for more information


Meet the Mods
In no particular order...


Steve White
Seafarious
Pappy
lotp
Scooter McGruder
john frum
tu3031
badanov
sherry
ryuge
GolfBravoUSMC
Bright Pebbles
trailing wife
Gloria
Fred
Besoeker



Better than the average link...



Rantburg was assembled from recycled algorithms in the United States of America. No trees were destroyed in the production of this weblog. We did hurt some, though. Sorry.
23.20.13.165