Africa Horn
Six Darfur rebels sentenced to death
[Daily Nation (Kenya)] A Sudanese court on Tuesday sentenced six members of a key Darfur rebel group to hang after convicting them of terrorism and criminal charges, a lawyer said.

A seventh defendant, also from the rebel Justice and Equality Movement (JEM), was

locked away

for 10 years, lawyer Tahani Abdelrahim said. Abdelrahim said the sentences will be appealed.

The government announced two years ago that the seven were captured in West Darfur after a battle.

About 100 relatives of the accused attended the hearing at a downtown Khartoum court but everyone, including journalists, was ordered out for the sentencing by Judge Moutasim Tajalsir.

Abdelrahim said the accused stood and shouted in praise of JEM's late leader Khalil Ibrahim as they heard the verdict.

"Khalil is a martyr. We are following his path," she quoted them as saying.


He died too...


Government forces said they killed Ibrahim in December. His brother took over as leader of the movement.

JEM

front man

Gibril Adam Bilal condemned the death sentences against its "prisoners of war" and called on the international community to ensure the punishment is not carried out.

One of those condemned to hang is from South Sudan.

More than 100 JEM rebels received the death penalty after the movement staged an unprecedented march to the outskirts of Khartoum's twin city Omdurman in 2008 before being repulsed.

President Omar al-Bashir

Head of the National Congress Party. He came to power in 1989 when he, as a brigadier in the Sudanese army, led a group of officers in a bloodless military coup that ousted the government of Prime Minister Sadiq al-Mahdi and eventually appointed himself president-for-life. He has fallen out with his Islamic mentor, Hasan al-Turabi, tried to impose shariah on the Christian and animist south, resulting in its secessesion, and attempted to Arabize Darfur by unleashing the barbaric Janjaweed on it. Sudan's potential prosperity has been pissed away in warfare that has left as many as 400,000 people dead and 2.5 million displaced. Omar has been indicted for genocide by the International Criminal Court but nothing is expected to come of it.
later remitted many of the sentences.

Bashir and Defence Minister Abdelrahim Mohammed Hussein are wanted by the International Criminal Court


... where Milosevich died of old age before being convicted ...


for alleged crimes committed in Darfur.

In 2003, JEM and other rebels drawn from Darfur's non-Arab tribes rose up against the Arab-dominated Khartoum government. In response, the regime unleashed state-backed Janjaweed militia in a conflict that shocked the world and led to allegations of genocide. Since then, much of the violence has degenerated into banditry.

This article starring:
Gibril Adam Bilal
Khalil Ibrahim
Posted by: Fred || 03/22/2012 00:00 || Comments || Link || E-Mail|| [311 views] Top|| File under: Govt of Sudan
UK hostage Judith Tebbutt freed in Somalia
[Daily Nation (Kenya)] British hostage Judith Tebbutt, captured in Kenya over six months ago by

gunnies

who killed her husband, was released in central Somalia and flown out to Nairobi Wednesday, elders said.

The Foreign Office in London confirmed the release, saying the "priority now is to get her to a place of safety."


Isn't that what's supposed to happen when a hostage is released? Somebody put the cart before the horse?

Tebbutt, 57, was taken on September 11 last year from a remote beach resort near the Kenyan-Somali border by

gunnies

who

rubbed out

her husband David.

"The British lady who was kidnapped from Kenya was just released," said Mahmoud Hirsi, an elder in the Addado region. "She is a free woman, but I cannot discuss the technical details of her release."

Abdiwali Ahmed, a resident of Addado, said Tebbutt had left Somalia on a small airplane bound for the Kenyan capital Nairobi.

"The plane had the hostage and three other people on board," he said.
Posted by: Fred || 03/22/2012 00:00 || Comments || Link || E-Mail|| [312 views] Top|| File under: al-Shabaab
Arabia
Yemeni security forces arrest six Somali terrorists
[Yemen Post] Yemeni Interior Ministry revealed on Tuesday that it

locked away

six Somali nationals suspected of having ties with al-Qaeda in the Arabian Peninsula(AQAP).

In a statement released on its official website, Interior Ministry said that police troops managed to arrest six Somali

bully boyz

who were fighting with Ansar al-Sharia


...a Yemeni Islamist militia which claims it is not part of al-Qaeda, even though it works about the same and for the same ends...


, al-Qaeda offshoot, in the southern war-torn province of Abyan.

The detainees were then moved to the security headquarters in the port city of Aden for further investigation, the statement said.

Investigation with the suspects is still underway, added the statement.

Last week, Yemen announced that about 300 Somali fighters from Shabaab al-Aslam smuggled into Yemen with the aim of reinforcing their fellow al-Qaeda terrorists.

Al-Qaeda strengthened its foothold in the southern provinces of the country, taking an advantage of the current unrest in the poorest Arab state.

On Sunday, AQAP

cut-throats

rubbed out

an American teacher in the southern province of Taiz, underscoring USA concerns of the severity of the security situation in Yemen.

Yesterday, a tribal dignitary told Yemen Post that al-Qaeda

gunnies

, who kidnapped the Swiss English teacher, asked for 250 million RY ransom for releasing the hostage.

Even though, media outlets reported that the Swiss hostage was moved to Shabwa, al-Qaeda stronghold and hometown of the late Yemeni-American

holy man

Anwar al-Awalqi, her real whereabouts is still ambiguous.


Posted by: Fred || 03/22/2012 00:00 || Comments || Link || E-Mail|| [294 views] Top|| File under: al-Shabaab
Saleh tasks nephew to create political party
[Yemen Post]
The former President President-for-Life Ali Abdullah Saleh


... Saleh initially took power as a strongman of North Yemen in 1977, when disco was in flower, but he didn't invite Donna Summer to the inauguration and Blondie couldn't make it...


has tasked his nephew, Yahya Mohammad Abdullah Saleh, to set up a political party after the new President Abdu-Rabu Mansour Hadi managed to draw most leaders of the General People Congress party to his side, political sources said.

The sources told the local Al-Ahali newspaper that Saleh directed Yahya, Commander of the Central Security, to communicate with people and local organizations with the aim of having their support to the party.

They affirmed that most leaders of the GPC aligned with Hadi, pointing out that Hadi will succeed Salah as a head of the party.

"some Yemeni politicians put pressures on Hadi to preside the GPC or resign from" the sources added, hinting that Saleh had asked Hadi to attend a meeting of the GPC and Haid refused.

Separately, media sources affirmed that all the ministers of the interim government who are still loyal to Saleh withdrew from a cabinet session on Tuesday in protest at remarks of Prime Minister Mohmmad Salem Basindiwa in which he attacked Saleh.

The withdrawal of the ministers came simultaneously with a media campaign launched against Basindiwa after he accused Saleh of killing and wounding hundreds of protesters in Sana'a on March 18. Opponents of Saleh said that the withdrawal of the ministers was an attempt of Saleh to impede the government.

For its part, the Joint Meeting Parties alliance that presided the consensus government condemned "the insults" against Basindowa, asking the reasonable people of the GPC to put an end to such campaign.


Posted by: Fred || 03/22/2012 00:00 || Comments || Link || E-Mail|| [305 views] Top|| File under: Arab Spring
Violent clashes between al-Qaeda, army in central Yemen
[Yemen Post] Violent

festivities

erupted Wednesday between al-Qaeda

forces of Evil

and units of

Elite Republican Guards

, and Central Security Forces in the central Yemeni province of Marib, local sources told Yemen Post.



Elite Republican Guards

outposts, and military checkpoints were under fierce attacks by al-Qaeda

myrmidon

s, according to local sources and eyewitnesses.

"Fierce

festivities

are ongoing right now," said a local tribal source who requested not to be named, indicating that different kinds of weapons are being used in the

festivities

.

On the outskirts of Marib province, military posts of Republican Guard, and Security forces are now under attack from all directions, according to the source.

The number of causalities has not yet been revealed.

On Tuesday, a military unit tasked with protecting the power supply lines clashed with some saboteurs in Jadan area of Marib, leaving two

maimed

.

Also yesterday afternoon, two soldiers were

maimed

when

gunnies

believed to be linked with al-Qaeda opened fire on them.

Al-Qaeda has stepped up its attacks on army institutions and personnel , probably taking an advantage of the one yearlong political deadlock.

Earlier the month, the

forces of Evil

carried out surprising attack on army outpost in the southern war-torn province of Abyan, killing more than 150 soldiers killed, and wounding dozens others. Not to mention that 72 were taken prisoners. In reaction, national war planes and US unmanned drones intensified their Arclight airstrikes targeting the terrorists' hideouts in the province.

The repeated attacks on the army is a reminder of the bad security situation the country has plunged into, with the Yemeni army is not able to defend itself let alone defend its people.


Posted by: Fred || 03/22/2012 00:00 || Comments || Link || E-Mail|| [335 views] Top|| File under: al-Qaeda in Arabia
Marib Power Station manager relieved from duties
[Yemen Post]
Well-informed sources said that the manager of the Marib Gas Power Station, Abdul-Rahman Fatahi, was relieved, as of Wednesday, from his duties of running the station affairs.

"Fatahi was sacked from his position as the manager of the Marib Electricity station, the biggest power station in the country, and his deputy, Mohammed Sabolan, was appointed to replace him, the sources said.

The decision came one day after the supply lines were targeted yet again that the station had to completely halt its operation, leaving thousands of households in the Yemeni capital of Sana'a deal with the inconvenience caused by the lengthy power outages.

A local source from Marib told Yemen Post on condition of anonymity that a military unit arrived on Tuesday in Jadan area, a district in the route connecting Sana'a to Marib where the lined were recently attacked, to deal with the saboteurs.

The military unit took control of the newly-established checkpoint, which was set by saboteurs with the aim of exercising acts of banditry and sabotage, and held talks with the local

rustics

, demanding they cooperate with the government in putting an end to sabotaging power supply lines, a local security source told Yemen Post on condition of anonymity.

"The military unit further negotiated with the saboteurs and asked them to stop their acts or else they would be held accountable for what they did.

"Initially the saboteurs, some 12 tribal thugs, stipulated some demands, however, the negotiation ended up in exchange of gunfire between the army and the saboteurs, leaving some of the latter

maimed

.

"The rest of the

rustics

beat a quick retreat as the army personnel appeared to be determined to knock some sense back into them," said the source.

The gunfire exchange was followed by a tribal dignitaries meeting in Jadan area, in which they agreed that they have to either disown the saboteurs, forcibly stop them from continuing their shameful deeds, or let army forces pursue them.

The residents of the Yemeni capital showed their satisfaction with the firm step taken by the leadership to track and pursue those responsible for targeting the basic services that they direly need.

Public Electricity Corporation promised on Wednesday that the power will be regularly back within a few hours.


Posted by: Fred || 03/22/2012 00:00 || Comments || Link || E-Mail|| [322 views] Top|| File under: Arab Spring
Bangladesh
Ring leader Gama killed
[Bangla Daily Star] -- Zulfikar Ali Gama, kingpin of notorious gang 'Gama Bahini', died in an encounter with police in Mongla yesterday.


Not quite a 'cross-fire'...

They don't do cross-fires any more. A judge got upset because the miscreants weren't getting proper trials, so he told the Rab to cut it out. They turned to encountering instead, and the police slavishly followed suite.

"Say, Sergeant Choudhary, lookie who we just [BANG] encountered!"
"Nice work men. Place the body on 'the spot' and fetch the shutter gun."

Sagar, 30, a constable of Mongla Police Station, was bullet-hit
during the encounter that took place from 3:30pm to 4:00pm at Narkelbari of the Sundarbans East Zone in Mongla upazila.


Not one idea where that is.

Acting on secret information


Another ten-spot to Mahmoud the Weasel...

that Gama built a dwelling house


Is that like a secret lair?

at Narkelbari and was hiding there


Hiding in his own house? Where does he think he is, Phoenix?

along with some of his cohorts,


Maybe they were shooting pool in the basement...

a team, led by Mongla thana officer Nikhil Chandra Mandal, raided the house at 3:30pm.


Gama should have been at the office...

Gama made a vain attempt to flee


Hard to flee when you've a bullet behind each ear...

by firing from his pistol


"Take that ya dirty coppers!"

at the advancing police force, triggering a

shootout

which lasted for about 30 minutes.


From which not a single piece of forensic evidence was recovered...

At one stage, police stormed into the house overpowering Gama and his gangs, and

placed in durance vile

him in injured condition. His cohorts managed to escape.


As if they'd never been there in the first place...

Constable Sagar received bullet wound in the line of fire and was rushed to Mongla Hospital.


"Can't youse guys learn to shoot straight? Cheez, my own guys!"

Bagerhat


Is that like the Elks Club?

Superintendent of Police Khandakar Rafiqul Islam said Gama succumbed to his multiple bullet wounds at the hospital at 9:00pm.


He actually succumbed a few minutes before the police dumped his body on the 'spot', but 9 pm at the hospital is as good a time as any for the records.

Gama, 36, was the son of Rashid Hawlader of Sonatala village of Mongla.


They fail to name his mother, who doubtless didn't love him...

A foreign-made 9mm pistol and five bullets were recovered from Gama's body possession.
Posted by: Fred || 03/22/2012 00:00 || Comments || Link || E-Mail|| [309 views] Top|| File under:
Block all anti-Islam stuff on FB
[Bangla Daily Star] The High Court yesterday directed the government to immediately block all pages, and links on website, especially of the Facebook, that are sharing sensitive cartoons and pictures against Islam.

In response to a writ petition, the court also issued a rule upon the government to explain in four weeks why it should not be directed to punish those who are responsible for publishing such contents on the website.

Secretaries to the ministries of home affairs and information, inspector general of police, director general of Rapid Action Battalion
, and chairman of Bangladesh Telecommunications Regulatory Commission have been made respondents to the rule.

The HC bench of Justice Mirza Hussain Haider and Justice Muhammad Khurshid Alam Sarkar came up with the rule following the petition jointly filed by Batool Sarwar, a teacher of Dhaka University, and M Nurul Islam, principal of Dhaka Centre for Law and Economics.

According to the petition, some pages, links and uniform resource locators of Facebook are showing cartoons and pictures hurting the religious sentiment of

Mohammedan

s which is against the constitution of the republic.

Posted by: Fred || 03/22/2012 00:00 || Comments || Link || E-Mail|| [419 views] Top|| File under:
Jamaat leader Azharul shown arrested in 8 other cases
[Bangla Daily Star] Jamaat-e-Islami
...The Islamic Society, founded in 1941 in Lahore by Maulana Sayyid Abul Ala Maududi, aka The Great Apostosizer. The Jamaat opposed the independence of Bangladesh but has operated an independent branch there since 1975. It close ties with international Mohammedan groups such as the Moslem Brotherhood. The Jamaat's objectives are the establishment of a pure Islamic state, governed by Sharia law. It is distinguished by its xenophobia, and its opposition to Westernization, capitalism, socialism, secularism, and liberalist social mores...
acting general secretary ATM Azharul Islam and its six activists were yesterday shown

set to sit in solemn silence in a dull, dark dock, in a pestilential prison with a life-long lock

in eight cases filed in connection with assault on police and placed on remand in two of the cases.

The cases were filed with Ramna, Paltan and Motijheel

cop shoppe

s on different dates in 2010 and 2011 in connection with torching and vandalising vehicles, assault on

coppers

and preventing them from discharging their duties.

Azhar and the other six accused were

set to sit in solemn silence in a dull, dark dock, in a pestilential prison with a life-long lock

on September 19 last year and had been charged in five other cases filed with Ramna and Paltan

cop shoppe

s. However,


a poor excuse is better than no excuse at all...


the High Court granted them bail in all the cases.

Deputy Commissioner Monirul Islam of the Detective Branch of Police said last Tuesday they

set to sit in solemn silence in a dull, dark dock, in a pestilential prison with a life-long lock

Azhar again as he walked out of Dhaka Central Jail on High-Court bail and that they had not disclosed the arrest that day.

Showing the seven

set to sit in solemn silence in a dull, dark dock, in a pestilential prison with a life-long lock

in the eight assault-on-police cases, the DB produced the arrestees before a Dhaka court yesterday seeking a 10-day remand in the case filed with Ramna Police Station.

Metropolitan Magistrate Assaduzzaman Nur, however, granted a three-day remand of the arrestees.

In an assault-on-police case filed with Motijheel Police Station, the court of Metropolitan Magistrate Hasibul Haque placed them on a one-day remand.

The same court yesterday granted them bail in two other cases filed with Paltan and Motijheel

cop shoppe

s and fixed April 2 for hearing on a remand prayer in the remaining four cases.

The six others, who were shown

set to sit in solemn silence in a dull, dark dock, in a pestilential prison with a life-long lock

in the eight cases following appeals submitted by the investigation officers, include Abul Kashem, Ashrafuzzaman, Mohammad Redwan, Nasir Ullah, Abul Mannan and Asif Hossain.

Posted by: Fred || 03/22/2012 00:00 || Comments || Link || E-Mail|| [310 views] Top|| File under: Jamaat-e-Islami
Caribbean-Latin America
Fighting continues in Ciudad Victoria, Tamaulipas

For a map, click here. For a map of Tamaulipas state, click here

By Chris Covert
Rantburg.com

Six Mexican Army soldiers were hurt in a traffic accident and another grenade attack was made, this time against Mexican military personnel in Ciudad Victoria, Tamaulipas Wednesday, according to Mexican news accounts.

The new grenade attack is another in a series of attacks that have taken place in Tamaulipas' capital city since last week. Reports are unclear who the target was in the Wednesday grenade attack. No one was hurt and no damage was reported from the attack, which took place at 1100 hrs was near the bus station.

The traffic accident involved six soldiers who were hurt when a Sand Cat armored peronnel carrier overturned on Avenida Juan B. Tijerina at around 1000 hrs. The mishap closed the area for three hours.

Reports also say a number of gunfights have taken place on Libramiento Naciones Unidas and on calles Berriozabal, Anaya and Aldama in Libertad and Emilio Portes Gil colonies. No reports have been released detailing casualties or detentions following those gunfights.

The security detail for Tamaulipas governor Egidio Torre Cantu was reportedly on high alert before the latest attacks. Ten schools were also let out mid morning because of the shootings.

The latest reports on the car bomb near Expreso newspaper offices in Zona Contro Monday said it was a grenade attack.

Last week four unidentified individuals were killed in a series of grenade and small arms attacks in Ciudad Victoria, including grenade attacks at a Nissan dealership, a police academy building and shootings in two other incidents.

A week before the March 14 attacks, four unidentified individuals were found dead along the road to San Luis Potosi.

Chris Covert writes Mexican Drug War and national political news for Rantburg.com
Posted by: badanov || 03/22/2012 00:00 || Comments || Link || E-Mail|| [301 views] Top|| File under:
Mexican Army bags 7 bad guys in Nuevo Laredo

For a map, click here. For a map of Tamaulipas state, click here

By Chris Covert
Rantburg.com

A total of seven armed suspects were killed in a gunfight near Nuevo Laredo, Tamaulipas with a unit of the Mexican Army, according to Mexican news accounts.

Reports are unclear when the gun battle took place.

The army unit was apparently on road patrol on Mexico Federal highway 2 at about Kilometer 17 when it came under small arms fire. Army return fire killed seven. Four other armed suspects were detained following the gunfight.

Soldiers in the aftermath seized seven rifles, 47 weapons magazines and 947 rounds of ammunition and two vehicles.

A total of six armed suspects were killed in a running gunfight between Mexican Army forces and presumed shooters with the Los Zetas criminal group March 13th in western Nuevo Laredo. That battle led to the capture of Los Zetas leader Carlos Alejandro Guiterrez Escobedo AKA El Fabiruchis. Alejandro Guiterrez was the putative replacement for another Los Zetas boss, Geraldo Guerra Valdez AKA El Guerra, who was killed in Nuevo Laredo March 6th along with 12 other armed suspects in a gun battle with a Mexican Army patrol.


Bring head of Los Zetas appears as dangerous as being a Number Three among the jihadis.

Another gunfight between armed suspects and security forces in Nuevo Laredo took place last Saturday, according to Twitter postings and one Mexican press account, but those encounters have so far been unconfirmed.

A total of 20 armed suspects have been killed by Mexican Army troops in and around Nuevo Laredo since March 6th.

Chris Covert writes Mexican Drug War and national political news for Rantburg.com
Posted by: badanov || 03/22/2012 00:00 || Comments || Link || E-Mail|| [298 views] Top|| File under:
Conflict ratchets up with 11 kidnapped in Michoacan

For a map, click here. For a map of Michoacan state, click here

By Chris Covert
Rantburg.com

A total of 11 villagers in Michoacan state have been kidnapped, according to Mexican news accounts.

A news release published in Quandratin.com by the group called Radio Fogata Cheran or Cheran Radio Bonfire said the victims were all from the villages of Ceresito, El Rancho Seco and El Rancho Moleros. Demands in the news release include blocking all access by road to Cheran and a press conference to detail abuses committed against them. It is unclear who has taken the kidnapping victims.

Cheran is a municipality in northern Michoacan located about 100 kilometers southeast of Guadalajara, Jalisco, inhabited by indigenous Indians.

Included in the number kidnapped are two teachers and four women. The action takes place as villagers in Cheran have attempted to place roadblocks in their area to stop criminal groups they say are engaged in "illegal logging".

The group has come under criticism for allegedly hijacking heavy vehicles such as fuel tanker trucks and "milking" them for fuel. Accusations against the group also includes hijacking buses to avoid paying bus fare to the state capital, Morelia, to attend protests. The group has also installed "toll booths" within their municipality demanding payment from motorists.

The conflict between Cheran and presumably commercial logging interests began two years ago. Other actions taken by the indigenous community included refusal to participate in the elections last November in Michoacan state.


How clever of them to ensure nobody has a stake in resolving the situation in their favour.

Chris Covert writes Mexican Drug War and national political news for Rantburg.com
Posted by: badanov || 03/22/2012 00:00 || Comments || Link || E-Mail|| [319 views] Top|| File under:
Europe
Gunman dead as French siege ends
A police siege in the French city of Toulouse has ended with a man suspected of killing seven people now dead, the French interior minister has said.

Police stormed the flat where Mohammed Merah was holed up at 09:30 GMT, after a siege that had lasted 32 hours. Merah fired at officers and was found dead after jumping from a window.
The self-confessed al-Qaeda militant was suspected of killing four people outside a Jewish school and three soldiers in three separate attacks. Merah, 23, said he was acting to "avenge Palestinian children" and protest against French military interventions overseas.

President Nicolas Sarkozy, in a televised address, said everything had been done to try to bring Merah to justice but it was decided that no more lives could be put at risk. He also vowed a new crackdown on those who visited "hate or terrorism" web sites or travelled abroad to be indoctrinated in terrorism.

Interior Minister Claude Gueant said officers had thrown grenades and entered by the door and windows of the flat. After surveying the scene and finding no sign of the suspect, they proceeded to the bathroom, moving slowly as they were wary of booby-traps.

When officers tried to find out if there was anyone in the bathroom, the suspect came out firing several weapons. Mr Gueant said the suspect was "shooting very violently. The bursts of gunfire were frequent and hard".


Gunfire usually is 'very violent'...

Merah then jumped from a window, continuing to fire. He was found dead on the ground.

One police source told Agence France-Presse that Merah had been killed by police as he fled through the window.


"I can fly Ma! I can fly!"

Two officers were reported wounded in the final assault.

Mr Gueant said: "A RAID [special police] officer who is used to this kind of thing told me that he had never seen such a violent assault."


By the perp or by the police?

A number of explosions had been set off overnight to intimidate Merah, officials said.


Worked well, didn't it...

They said he was armed with a Kalashnikov high-velocity rifle, a mini-Uzi 9mm machine pistol, several handguns and possibly grenades.


I had no idea that 'Fast and Furious' had reached into France...

Street lights were switched off in the vicinity of the building on Wednesday evening and surrounding areas evacuated.

In his TV address, Mr Sarkozy announced an investigation into whether Merah had accomplices and into possible Islamist indoctrination practices in prisons. He also said: "The French should not give rein to anger - our Muslim compatriots have nothing to do with the crazy actions of a terrorist. We should not embark on any stigmatisation."


It would help if the French Muslim community would roundly reject what Mr. Merah had been doing, but don't count on hearing so much as a peep...

Merah claimed to have received al-Qaeda training in Pakistan's Waziristan area, and also said he had been to Afghanistan.

Mr Gueant defended intelligence services for not preventing the attacks, describing Merah as a "lone wolf".


Ah yes, the 'lone wolf'. First he was described as a 'right-winger'. When that obviously wasn't true he was described as 'disturbed'. Now he's a 'lone wolf'. The authorities and the MSM will never describe as they should, however, because they can't bear to say what he is: an Islamicist.

"The domestic intelligence agency tracks a lot of people who are involved in Islamist radicalism. Expressing ideas... is not enough to bring someone before justice," Mr Gueant said.


But it would be good to bring him to justice before he kills a bunch of innocent people...

Christian Etelin, a lawyer who has previously acted for Merah, said his client had violent tendencies.

"There was his religious engagement, an increasing hatred against the values of a democratic society and a desire to impose what he believes is truth," Mr Etelin said. He also denied earlier reports that Merah had been jailed for explosives offensives in Afghanistan, saying his client was in jail in France for robbery with violence at the time - from December 2007 to September 2009.


"He was a quiet man. Except when he wasn't."



This article starring:
Mohammed Merah
Posted by: Besoeker || 03/22/2012 07:51 || Comments || Link || E-Mail|| [1261 views] Top|| File under: al-Qaeda
French 'shooter' vows to post videos online
[Daily Nation (Kenya)] French police said today they were probing a call made to a news channel by a man claiming to be the killer of seven people, who said footage of the attacks would soon be on the Internet.

The call to the

La Belle France

24 news channel came just two hours before police cornered a suspect who made exactly the same claims as the caller -- that he was linked to Al-Qaeda and his crimes were

Dire Revenge™

for Paleostinian deaths.

"He said he was affiliated with Al-Qaeda and that it was only the beginning ... that everything was filmed ... and that it would be on the web shortly," the journalist who took the call at

La Belle France

24 told AFP.

On Monday, officials said witnesses to a deadly attack on a Jewish school in which a religious studies teacher and three children were killed saw the gunman wearing a video camera in a harness on his chest.

"Either I will go prison with my head held high or I will die with a smile," the caller to

La Belle France

24 said, according to journalist Ebba Kalondo.

He also said he wanted to take

Dire Revenge™

for the ban on wearing the full Islamic veil in public in

La Belle France

and for

La Belle France

's participation in the war in Afghanistan, she said.

Officials said that the man holed up in the Toulouse flat had also said he had acted to punish

La Belle France

for its foreign military interventions.

The call came at midnight local time on Tuesday, just two hours before police special forces in the south-western city of Toulouse surrounded an apartment block where a suspected Islamist

myrmidon

was holed up.

Officials said suspect Mohamed Merah, a 23-year-old French citizen of Algerian descent who has visited Afghanistan and Pakistain, bragged of being in Al-Qaeda and said he acted to avenge the deaths of Paleostinian children.

Police sources said

Sherlocks

were taking the 11-minute call to

La Belle France

24 seriously, but could not confirm it was the same man.

Posted by: Fred || 03/22/2012 00:00 || Comments || Link || E-Mail|| [334 views] Top|| File under: al-Qaeda
India-Pakistan
PPP, PAC men booked for triple murder
[Dawn]
A local leader of the Pakistain People's Party and several members of the defunct People's Amn Committee were booked for killing three men, including a Kuchhi Rabita Committee leader, police said on Tuesday.

KRC leader Abdul Rasheed Kuchhi along with his guard Zubair Kuchhi and Assistant Sub-Inspector Muhammad Khalil was

bumped off

in Agra Taj Colony on March 18.

The police said that the FIR in connection with the triple murder was lodged late on Monday night at the Kalri

cop shoppe

on a complaint of KRC leader Ibrahim, who was also

maimed

in the attack.

The FIR (67/2012) was lodged under Sections 302 (premeditated murder), 324 (attempted murder), 109 (abetment) and 34 (common intention) of the Pakistain Penal Code read with Section 7 of the Anti-Terrorism Act, 1997.

The police said that the complainant nominated PPP leader Habib Jan Baloch, PAC leader Zafar Baloch, Police Inspector Yousuf Baloch, Lyari


...one of the eighteen constituent towns of the city of Karachi. It is the smallest town by area in the city but also the most densely populated. Lyari has few schools, substandard hospitals, a poor water system, limited infrastructure, and broken roads. It is a stronghold of ruling Pakistan Peoples Party. Ubiquitous gang activity and a thriving narcotics industry make Lyari one of the most disturbed places in Karachi, which is really saying a lot....


gangster Baba Ladla's two brothers -- Zahid Ladla and Tahir Ladla -- and other Lyari gangsters including Rahim alias Darinda, Sikandar alias Sikku, Omar Kuchhi and two unidentified persons.

No arrest has so far been made.

Meanwhile,


...back at the hoedown, Bob finally got to dance with Sally...


Interior Minister Rehman Malik


Pak politician, current Interior Minister under the Gilani administration. Malik is a former Federal Investigation Agency (FIA) intelligence officer who rose to head the FIA during Benazir Bhutto's second tenure. He later joined the Pak Peoples Party and was chief security officer to Bhutto. Malik was tossed from his FIA job in 1998 after documenting the breath-taking corruption of the Sharif family. By unhappy coincidence Nawaz Sharif became PM at just that moment and Malik moved to London one step ahead of the button men.


also visited parts of Lyari, including Shah Abdul Latif Bhitai Road, Mirza Adam Khan Road and Cheel Chowk, in the small hours of Tuesday and appreciated the performance of the law-enforcement agencies and asked them to continue their efforts.
Posted by: Fred || 03/22/2012 00:00 || Comments || Link || E-Mail|| [293 views] Top|| File under: Govt of Pakistan
Military kills five militants in Kurram
[Dawn] During a military operation in Kurram on Wednesday, at least five

hard boyz

were killed, DawnNews reported.

The incident took place in Jogi, an area in central Kurram.

The early morning

festivities

also left two security personnel and eight

hard boyz

injured.

Pak security forces are conducting an operation in the tribal areas to eliminate the unlawful activities of the

krazed killer

s.
Posted by: Fred || 03/22/2012 00:00 || Comments || Link || E-Mail|| [313 views] Top|| File under: TTP
Two policemen shot dead in Quetta
[Pak Daily Times]
Unidentified

gunnies

bumped off

two police personnel in the

scenic provincial capital

's Jinnah Town area on Wednesday.

According to police, the two victims, constable Nematullah and Liaqat, were on duty at a picket line at Jinnah Town's Smungli Road when armed assailants riding a

cycle of violence

opened fire on them and

decamped

from the scene.

As a result, both

was struck down in his prime

. The bodies of

the dear departed

were handed over to the heirs after legal formalities were completed.

Police

started the paperwork but haven't done much else

and have started their investigation into the incident.

Capital City Police Officer Ehsan Mehboob said the shooting was a targeted attack and the culprits will soon be brought to book.
Posted by: Fred || 03/22/2012 00:00 || Comments || Link || E-Mail|| [293 views] Top|| File under:
Southeast Asia
Thai army admits to killing four Muslim villagers
Thailand's military Wednesday admitted troops had gunned down four Muslim villagers on their way to a funeral in the deep south due to a "misunderstanding" in late January. Four others were injured when a ranger unit opened fire on their pickup truck in Nongchik district of Pattani province.

The military ordered the withdrawal of the unit immediately after the incident and set up a panel including a local religious leader to investigate. A statement from the southern region army command said, "The incident in which on-duty security officials acted against civilians was likely caused by a misunderstanding resulting from the surrounding circumstances."

It said the incident occurred as troops were in pursuit of terrorists militants who had just attacked a ranger outpost, adding that it was up to the judiciary to determine the guilt of the rangers, regardless of the findings of the panel. The statement said, "All those who are involved with the incident will enter the justice process to ensure confidence and fairness from all sides."

In the latest violence, a ranger was killed by a roadside bomb early Wednesday in Cho-Ai-Rong district of Narathiwat province. Three others including two rangers and a villager were injured. The five kilogram bomb was hidden at the foot of a bridge and detonated by radio control after villagers had alerted rangers about a suspicious object.
Posted by: ryuge || 03/22/2012 05:47 || Comments || Link || E-Mail|| [319 views] Top|| File under:
Syria-Lebanon-Iran
Bomb Found Near al-Lino's House in Ain el-Hilweh
[An Nahar] A bomb was found near the home of Paleostinian Armed Struggle chief Mahmoud Issa, who goes by the nom de guerre of al-Lino, at the terrorist settlement refugee camp of

Ein el-Hellhole

, the National News Agency reported Wednesday.

NNA said that TNT explosives attached to three grenades were found at 6:30 am inside a bucket of paint near the house of al-Lino, whose group is dominated by Fatah.

MTV said the bomb was estimated to contain 30 kilograms of TNT.

Members of the Paleostinian Armed Struggle immediately cordoned off the area and an explosives expert defused the bomb that was also attached to tapes, detonators and two mobile phones, NNA said.

The news agency added that one of the phones had a message on its screen but its details were not immediately available.

The PAS launched an investigation into the incident.

In a

presser

he held at the camp, al-Lino hinted that the planned

kaboom

was linked to ongoing efforts by Paleostinian factions to hand over the head of a Takfiri
...an adherent of takfir wal hijra, an offshoot of Salafism that regards everybody who doesn't agree with them as apostates who most be killed...
network to the Lebanese army.

Earlier this month, authorities

tossed in the clink

a ring led by the leader of Abdullah Azzam Brigades, Abu Mohammed Toufiq Taha, for planning attacks on the Lebanese army. But the man is reportedly on the run in

Ein el-Hellhole

.

Later Wednesday, one of al-Lino's bodyguards identified as Abd Suleiman al-Mutlaq was injured in his thigh after an argument with the residents of the area where the bomb was found turned into a

shootout

.

Al-Lino's bodyguard Amer Fustoq was killed inside the camp in December 2011.

Posted by: Fred || 03/22/2012 00:00 || Comments || Link || E-Mail|| [310 views] Top|| File under:
Security Council Adopts Statement Demanding Syria Carry Out Annan Peace Plan
[An Nahar] The U.N. Security Council on Wednesday adopted a presidential statement demanding that Syria "immediately" implement a peace plan proposed by U.N.-Arab League


...an organization of Arabic-speaking states with 22 member countries and four observers. The League tries to achieve Arab consensus on issues, which usually leaves them doing nothing but a bit of grimacing and mustache cursing...


envoy Kofi Annan

...Ghanaian diplomat who served as the seventh and so far the worst Secretary-General of the UN. Annan and the UN were the co-recipients of the 2001 Nobel Peace Prize for something or other that probably sounded good at the time. In December 2004, reports surfaced that Kofi's son Kojo received payments from the Swiss company Cotecna, which had won a lucrative contract under the UN Oil-for-Food Program. Kofi Annan called for an investigation to look into the allegations, which stirred up the expected cesspool but couldn't seem to come up with enough evidence to indict Kofi himself, or even Kojo...
and giving a veiled warning of international measures.

The statement, which has less weight than a formal resolution, says the Council will "consider further steps as appropriate" if Annan reports that the Damascus


...Capital of the last remaining Baathist regime in the world...


government is not cooperating.

Following intense negotiations between the major powers, Russia and China signed up to a Western-drafted text which calls on Hereditary President-for-Life Bashir Pencilneck al-Assad


Sonny, disguised as Fredo, trying to be Mike...


to work toward a cessation of hostilities and a democratic transition.

The statement gives strong backing to Annan and the six-point plan he put to Assad in talks in Damascus earlier this month.

Annan's plan calls for a U.N.-supervised halt to fighting with the government pulling troops and heavy weapons out of protest cities, a daily two-hour humanitarian pause to hostilities and access to all areas affected by the fighting.

U.N. chief
the ephemeral Ban Ki-moon


... of whom it can be said to his credit that he is not Kofi Annan...


said in a speech to a defense conference in the Indonesian capital that Annan, who held talks in Damascus on March 10-11 and briefed the Security Council last week, was "working tirelessly."

The prepared text of Ban's speech released to media in Jakarta said Annan was expected to return soon to Damascus. The line was removed from the speech as delivered, and Ban did not give any timeframe for a return.

Martin Nesirky, a

front man

for Ban, told Agence

La Belle France

Presse: "The joint special envoy's technical team is still in Damascus, and he is still waiting to hear more details from them before he decides on his travel plans."

Posted by: Fred || 03/22/2012 00:00 || Comments || Link || E-Mail|| [311 views] Top|| File under: Govt of Syria
70 Dead as Syrian Forces Blast Last Rebel Bastion in Homs
[An Nahar] Syrian army troops rained shells on the Homs district of Khaldiyeh on Wednesday and killed at least 70 people across the country, activists said.

"Khaldiyeh is being bombed, with shells and rockets, for a second day," Hadi Abdullah of the Syrian Revolution General Commission told Agence

La Belle France

Presse, reached by telephone from Beirut.

The Syrian Observatory for Human Rights, a

Britannia

-based monitoring group, said at least five

non-combatants were killed

and dozens

maimed

in Wednesday's shelling, a day after 14

non-combatants were killed

in the same district.

It said two children were among the latest deaths.

"Every five minutes from 8 am (0600 GMT), between three and seven shells have come crashing down," said another witness, who added that casualties were dying in makeshift field clinics for lack of medical equipment.

Abdullah said he feared a repeat of the month-long battering that killed hundreds in the Baba Amr district of Homs before the army moved in on March 1 after a pullout by the Free Syrian Army (FSA), made up mostly of army deserters.

He said thousands of residents who

decamped

Baba Amr and other neighborhoods of the city in central Syria had taken refuge in Khaldiyeh, "the last front left" in Homs.

"Four or five families are crammed into each house. People are also sheltering in mosques and unfinished buildings," he said.

Also in Homs, activists uncovered 39 bodies in the Rifai sector of town, said Abdullah. They had probably been killed at the same time as the 48

women and kiddies

whose mutilated bodies the FSA found in Homs on March 12.

At the time, the opposition charged it was a massacre carried out by government forces after their capture of Baba Amr, while Damascus


...Capital of the last remaining Baathist regime in the world...


said it was the work of "armed terrorist gangs," which it blames for the year-long revolt.

Sixteen of the bodies in the latest find all came from the same family, said the activist on the ground.

The Observatory said four soldiers were killed on Wednesday in the Sultaniyeh district of the city, while four civilians had been also killed in the town of Talbisseh, in the province of Homs.

The Local Coordination Committees, the main activist group spurring protests on the ground, said security forces killed 70 people across the country, including 14 children and seven women.

Forty people were killed in the central province of Homs, 12 in the central province of Hama, seven in the northwestern province of Idlib, six in the southern province of Daraa, two in the eastern province of Deir al-Zour, one in the northeastern province of al-Raqqa and another in the Damascus suburb of Muadhmiyat al-Sham, the LCC said.

Meanwhile,


...back at the precinct house, Sergeant Maloney wasn't buying it. It was just too pat. It smelled phony...


regime troops surrounded Taftanaz and opened fire on rebels in the town in Idlib province, rebel sources said, adding that outnumbered FSA withdrew.

Rebel fighters, lightly armed, have been on the retreat from cities since the start of March in the face of the far superior firepower of government forces.

Overnight, fierce

festivities

erupted in the Damascus suburb of Harasta between rebels and security forces near an air force intelligence post, the Observatory said. It reported heavy machinegun fire, without giving a casualty toll.

Deadly twin suicide

car boom

ings targeting security buildings in Damascus on Saturday killed 27 people, the interior ministry said.

An Islamist group, the Al-Nusra Front to Protect the Levant,

grabbed credit

for the

car boom

ings to avenge the Syrian regime's "massacre of Sunnis," in a statement posted online.

Syria's state news agency SANA said an unspecified number of security officials and

non-combatants were killed

in a suicide

car boom

ing on Tuesday in the southern province of Daraa, cradle of the uprising.

Posted by: Fred || 03/22/2012 00:00 || Comments || Link || E-Mail|| [322 views] Top|| File under: Govt of Syria
Machinegun Rounds, Flares Fired from Syria Hit Lebanon's al-Bqaiaa
[An Nahar] Machinegun rounds, flares and percussion bombs were fired from the Syrian side of the border towards the stream of the Grand River on Wednesday, some of which landing in the northern Lebanese town of Bani Sakhr in al-Bqaiaa region,

Leb

's state-run National News Agency reported.

"Machinegun volleys struck several homes, causing no casualties, as a bomb landed in a grove," NNA quoted residents as saying."

The residents of several houses located near the Grand River, which separates the two countries,

decamped

towards the safer houses of their relatives in the nearby areas of Wadi Khaled and Mashta Hammoud, the agency said.

Meanwhile,


...back at the wine tasting, Vince was about to start tasting his third quart...


MTV reported that "the General Security checkpoint in Wadi Khaled was targeted by Syrian anti-aircraft gunfire," and that residents were urging the Lebanese army to "protect them."

Separately, Lebanese

Red Thingy

ambulances transported five

maimed

Syrians to the state-run hospital in the northern city of Tripoli


...a confusing city, one end of thich is located in Lebanon and the other end of which is the capital of Libya. Its chief distinction is being mentioned in the Marine Hymn...


, after they entered

Leb

via its northeastern border.

Posted by: Fred || 03/22/2012 00:00 || Comments || Link || E-Mail|| [317 views] Top|| File under: Govt of Syria
Religious group claims Syria bombs 'to avenge Sunnis'
[Dawn] A religious group

grabbed credit

for last weekend's suicide

car boom

ings in central Damascus
...The City of Jasmin is the oldest continuously-inhabited city in the world. It has not always been inhabited by the same set of fascisti...
to avenge the Syrian regime's "massacre of Sunnis," in a statement posted online on Wednesday.

Al-Nusra Front to Protect the Levant, in the statement on their websites, said its

cut-throats

carried out "a series of military operations... especially the air force security" buildings of the "criminal regime" in Damascus.

The attacks were "in response to the continued shelling by the regime of residential districts of Homs, Idlib, Hama and Daraa," it said, listing major centres of opposition across Syria.

"We will later respond to the crimes carried out by the regime" in the central city of Homs, it warned, demanding that the regime, led by Alawites, an offshoot of Shiite Islam, "stop its massacres of Sunnis."

AFP could not verify the authenticity of the statement.

The Al-Nusra Front to Protect the Levant first emerged at the end of February to claim

suicide kaboom

s in Damascus and Aleppo


...For centuries, Aleppo was Greater Syria's largest city and the Ottoman Empire's third, after Constantinople and Cairo. Although relatively close to Damascus in distance, Aleppans regard Damascenes as country cousins...


, Syria's second largest city.

The group said the attacks were "to avenge the people of Homs" besieged by regime forces.

A video posted on jihadist forums showed footage of the destruction caused by the January 6 car attack in Damascus that killed 26 people, and by a twin suicide

car boom

ing in Aleppo on February 10 that killed 28 people.

A double suicide

car boom

ing targeting security installations in Damascus on Saturday killed 27 people, the interior ministry said, a day before a similar attack killed two more in Aleppo, Syria's commercial hub.

Syria blamed the bombings on "armed terrorist gangs" which it holds responsible for the year-old bloodshed in the country that monitors say has cost more than 9,100 lives in a brutal crackdown on dissent.

It has also pointed to an al Qaeda role in the violence, while opposition activists have accused the Damascus regime of stage-managing attacks such as the

car boom

ings to cause inter-sectarian strife.

According to the US-based monitors SITE Intelligence Group, the terror network came out on January 23 with a message calling for armed struggle against the regime.

Last month, US spy chief James Clapper said al Qaeda's branch in Iraq had probably carried out the January and February

suicide kaboom

s in Syria, having infiltrated rebel forces fighting Hereditary President-for-Life Bashir Pencilneck al-Assad


Oppressor of the Syrians and the Lebs...


's regime.

The

kaboom

s "had all the earmarks of an al Qaeda-like attack," Clapper said at the time. "And so we believe al Qaeda in Iraq is extending its reach into Syria."

Al Qaeda leader Ayman al-
Zawahiri
... Formerly second in command of al-Qaeda, now the head cheese, occasionally described as the real brains of the outfit. Formerly the Mister Big of Egyptian Islamic Jihad. Bumped off Abdullah Azzam with a car boom in the course of one of their little disputes. Is thought to have composed bin Laden's fatwa entitled World Islamic Front Against Jews and Crusaders. Currently residing in the North Wazoo area. That is not a horn growing from the middle of his forehead, but a prayer bump, attesting to how devout he is...
has also expressed support for Syrian rebels.

Posted by: Fred || 03/22/2012 00:00 || Comments || Link || E-Mail|| [313 views] Top|| File under:
Who's in the News
38
[untagged]
4
Govt of Pakistan
4
Govt of Syria
3
Arab Spring
2
al-Qaeda
2
al-Shabaab
1
TTP
1
al-Qaeda in Arabia
1
al-Qaeda in Pakistan
1
Boko Haram
1
Govt of Sudan
1
Jamaat-e-Islami
Bookmark
E-Mail Me
The Classics
The O Club
Rantburg Store
The Bloids
The Never-ending Story
Thugburg
Gulf War I
The Way We Were
Bio
Merry-Go-Blog
Hair Through the Ages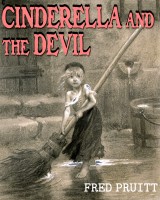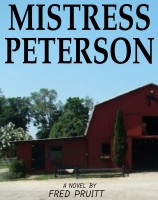 On Sale now!


A multi-volume chronology and reference guide set detailing three years of the Mexican Drug War between 2010 and 2012.

Rantburg.com and borderlandbeat.com correspondent and author Chris Covert presents his first non-fiction work detailing the drug and gang related violence in Mexico.

Chris gives us Mexican press dispatches of drug and gang war violence over three years, presented in a multi volume set intended to chronicle the death, violence and mayhem which has dominated Mexico for six years.
Click here for more information


Meet the Mods
In no particular order...


Steve White
Seafarious
Pappy
lotp
Scooter McGruder
john frum
tu3031
badanov
sherry
ryuge
GolfBravoUSMC
Bright Pebbles
trailing wife
Gloria
Fred
Besoeker
Glenmore
Frank G
3dc
Skidmark
Alaska Paul



Better than the average link...



Rantburg was assembled from recycled algorithms in the United States of America. No trees were destroyed in the production of this weblog. We did hurt some, though. Sorry.
18.207.106.142