Afghanistan
7 Children Killed in Ghor Roadside Mine Blast
At least seven children were killed in a roadside mine blast in western Ghor province on Tuesday afternoon, local officials said. The blast happened in the Teura district of the province while the children were playing, provincial spokesman Abdul Hai Khatibi said.

No group, including the Taliban, has claimed responsibility for the blast. Terrorists Insurgents frequently place improvised explosive devices (IED) in or on the road to target Afghan and Nato troops, but most of the victims are civilians.
Posted by: Steve White || 07/26/2012 00:00 || Comments || Link || E-Mail|| [6464 views] Top|| File under:
Africa Horn
Somali Govt soldiers exchange gunfire in Mogadishu
So, okay, that's not really news...

MOGADISHU — Witnesses said Wednesday that Somali government troops have exchanged heavy gunfire in Mogadishu, the capital in the course of army presence in the city's main junction for Somali national constitution assembly meeting.

"I can confirm you that the battle between Somali government Army is ongoing at Bo'le neighborhood in Dharkenlay district, but I don't' know the reason behind the fighting. Sporadic gunfire could be heard across the village, said a local woman.

The clashes halted temporarily the Traffic and public movement in the district with some reports things returned into normal, according to the residents.

Posted by: Steve White || 07/26/2012 00:00 || Comments || Link || E-Mail|| [6462 views] Top|| File under:
Caucasus/Russia/Central Asia
Tajik forces end military offensive
DUSHANBE: Tajik President Imomali Rakhmon called off a military offensive yesterday after rebel fighters agreed concessions to end a battle that had killed 42 people, security officials said. The cease-fire followed a campaign to capture former warlord Tolib Ayombekov in a remote mountain region next to Afghanistan, a show of strength by a government whose control over parts of the Central Asian state remains tenuous 15 years after a civil war.

Twelve soldiers and 30 rebels were killed during fighting on Tuesday, officials said.

Shops and markets reopened on Wednesday in Khorog, capital of the Gorno-Badakhshan autonomous region and the closest town to the fighting deep in the Pamir mountains.

"The decision was taken to avoid further bloodshed, after the (rebel) field commanders promised to make concessions," a source in the presidential administration said. He declined to say what concessions had been promised.

Security forces had earlier demanded the handover of four rebels, including Ayombekov, accused of murdering the regional head of the State Committee on National Security on Saturday. Maj.-Gen. Abdullo Nazarov was dragged from his car and beaten to death. Ayombekov evaded capture during the offensive.

Defense Minister Sherali Khairulloyev traveled to the region for talks with rebel fighters and offered amnesty to those who turned in their weapons, a high-ranking official in the security services told Reuters on condition of anonymity.

Tens of thousands of people died in Tajikistan during its 1992-97 civil war, in which Rakhmon's secular government, backed by Moscow, fought a loosely-aligned opposition that included many Islamist fighters. Russia still has 6,000 troops stationed in Tajikistan, its largest military deployment abroad and a bulwark against the threat of Islamist violence spilling across the Afghan border after NATO pulls its troops out in 2014.

After much wrangling over conditions, Russia and Tajikistan agreed in principle this month to extend Moscow's lease on its military base for another 49 years.

"A military stand-off with the opposition would definitely weaken (Rakhmon's) internal position, making him more pliant in his relations with Moscow," said Arkady Dubnov, a Moscow-based Central Asia analyst.

"He has been a virtual steamroller that has suppressed political opposition, but the growing clout of armed gangs will pose an increasing challenge as the troop pullout from Afghanistan gets nearer," he said. "It's an open secret that he no longer controls large chunks of his own country."

Gorno-Badakhshan, separated from Afghanistan by the raging Pyandzh river, is an autonomous region where the authority of central government is fragile. Most of the 250,000 population sided with the opposition during the civil war.
Posted by: Steve White || 07/26/2012 00:00 || Comments || Link || E-Mail|| [6460 views] Top|| File under:
Home Front: WoT
One pleads guilty in Cleveland bridge bombing plot
AKRON, Ohio -- One of five men accused of attempting to blow up the Ohio 82 bridge in the Cuyahoga Valley National Park pleaded guilty Wednesday and agreed to cooperate in the prosecution of his four former co-defendants. Anthony Hayne, 35, of Cleveland, entered the plea at a hearing in U.S. District Court, where lawyers for the other four suspects indicated they would argue at trial that the foiled bomb plot was a case of entrapment by the FBI and a paid informant.


These are the Occupy Wall Street anarchists from the Occupy Cleveland group, which the article gets around to mentioning in paragraph twelve.



This article starring:
Anthony Hayne
Posted by: Anguper Hupomosing9418 || 07/26/2012 00:00 || Comments || Link || E-Mail|| [6464 views] Top|| File under:
India-Pakistan
Nine killed in Pak market blast
At least nine people were killed after a bomb blew up in a crowded market in northwestern Pakistan. The explosion in Salarzai in the Bajaur tribal area also injured over a dozen people, some of them critically. Twenty others were injured when the bomb, planted in a pick-up truck, blew up in the Pasht bazaar of Salarzai, which has a reputation as one of the toughest battlegrounds in Pakistan's struggle with the Taliban in the northwest.

Doctor Khalilur Rehman said, "There are nine bodies and 20 wounded brought to hospital," adding that two children were among the dead and four children were among the wounded.
Posted by: ryuge || 07/26/2012 06:15 || Comments || Link || E-Mail|| [6458 views] Top|| File under:
Huge cache of arms, ammunition seized in Chaghai, Sui
QUETTA/SUI: Security forces seized 140 kilogrammes of explosives and arrested one person in two separate raids in Sui area of Dera Bugti District, Balochistan. Security agencies in cooperation with Aman Force and the police conducted a raid in Muhammad Colony. 80 kilogrammes of explosives were seized and a person identified as Noor Nabi was arrested.

Meanwhile, in another raid, 60 kilogrammes of explosives and two rocket launchers were recovered from Muhammad Colony area. "The explosive material was destined to be used in Sui for some big explosion," sources claimed. A case has been registered against the person and further investigation is underway.

Separately, Frontier Corps (FC) on Wednesday seized a huge cache of arms and ammunition during a raid carried out in the Liji Carez area, some seven kilometres west of Chaghai. Official sources said that on being informed, Dalbandine Rifles of FC conducted a search operation in an area of Chaghai and recovered huge cache of arms. Seized arms and ammunition included anti aircraft guns, 15 hand grenades with detonators, mortar bombs, improvised explosive device (IED), fuses and cartridge. Official sources said that the arms and ammunitions were hidden in the area for smuggling. No arrest was made following recovery of ammunition. However, a case has been registered against some unidentified persons and investigation has been started.
Posted by: Steve White || 07/26/2012 00:00 || Comments || Link || E-Mail|| [6461 views] Top|| File under:
Gunmen kill key TTP leader linked to Lakki Marwat blast
PESHAWAR: Gunmen shot dead a key Tehreek-e-Taliban Pakistan (TTP) commander linked to an attack on a volleyball tournament in Lakki Marwat in 2010 that killed almost 100 people, officials said on Wednesday.

Ashraf Marwat was killed in the Shaktoi area of South Waziristan near the Afghan border on Tuesday, said mourners at his funeral. The identity of the gunmen was unclear. Police blamed Marwat for helping organise the deadly 2010 attack on the Shah Hasankhel village in the northwestern Lakki Marwat district in which a truck packed with explosives was detonated at a volleyball tournament.

Marwat was linked to Pakistani Taliban, said a leader of a local pro-government militia. Police also say Marwat killed another Taliban commander, Iftikhar Marwat, reportedly because of his association with Afghan Taliban. The dispute between the two men highlighted tensions within the insurgency.

Iftikhar Marwat had apparently urged terrorists from his native Lakki Marwat district to focus their fight on foreign forces in Afghanistan instead of against Pakistani security forces. That angered Ashraf Marwat, who wanted to continue attacks in Pakistan.

Posted by: Steve White || 07/26/2012 00:00 || Comments || Link || E-Mail|| [6464 views] Top|| File under:
2 soldiers injured in cross-border attack in Kurram
RAWALPINDI: As many as 20 to 30 Afghan National Army personnel, intruding into the Kurram Agency, attacked Nawazish checkpost in Dalasa area on Wednesday morning, leaving two security forces personnel injured.

According to military officials, the attack by the Afghan National Army was repulsed with heavy artillery fire by the security forces, which forced the Afghan army personnel to retreat. Later on, Political Administration officials also arrived at the spot and initiated investigation. "The security forces responded to the attack with full force and used helicopters for shelling on the militants. At least 10 militants were killed in the response," a security official said.

Reports said that the Afghan National Army, a few days earlier, had fired missile across the border in which two tribesmen had died.
Posted by: Steve White || 07/26/2012 00:00 || Comments || Link || E-Mail|| [6460 views] Top|| File under:
Army patrols streets following deadly riots in India's Assam
KOKRAJHAR, India: Indian security forces patrolled deserted streets yesterday after days of ethnic riots in Assam state killed at least 36 people, forced tens of thousands to flee their razed homes and shut down road and rail transport.

The government deployed about 1,000 soldiers to restore calm after police struggled to quell waves of violence between Bodo tribespeople and Muslim settlers in the remote northeast of the country. The clashes first erupted at the weekend.

Gunbattles between police and roving mobs of rioters armed with guns, machetes and sticks had continued overnight, despite police warnings that violators would be shot on sight if they broke a curfew. Police said at least one rioter was killed.
The violence appeared to have ebbed on Wednesday.

"Thankfully, things have calmed down quite a bit in the past 24-28 hours," an army spokesman said.

But safety fears left at least 30 passenger trains and 20 goods trains carrying grains and medicines stranded along a narrow corridor that connects the state to the rest of India on Wednesday. Three trains were able to move later in the day.Some trains carrying tea and petroleum products - key economic resources in the state - were also stuck.

About 150,000 people had been displaced by the violence, although some have returned to their homes, Shambhu Singh, a joint secretary at India's federal home ministry, told reporters during a visit to Assam.

In one refugee camp, set up in a school, people feared more attacks and worried about shortages of essential supplies.

Shops and businesses were shuttered and streets deserted in the violence-hit Kokrajhar district. Dozens of soldiers staged a march on the outskirts of the main district town, also called Kokrajhar, to try to instil confidence among locals. But the area was deserted and there was no one tending the surrounding rice paddies although it was the sowing season.

A senior Assam police officer said the death toll from the violence had risen to 36. In Namapara, a town on the outskirts of Kokrajhar, the roads were also deserted as thousands locked up their houses and fled to camps or relatives' homes after rioters burnt down several villages and cars in the area. Clouds of smoke billowed from a row of houses.

The violence was unlikely to affect production of Assam tea, the state's most famous product, said A. R. Kasera, former chairman of the Assam Tea Planters' Association.

Ringed by China, Myanmar, Bangladesh and Bhutan, India's northeast is home to more than 200 ethnic and tribal groups and has been racked by separatist revolts since India's independence from Britain in 1947. In recent years, Hindu and Christian tribes have vented strong anti-immigrant and anti-Muslim sentiment against settlers from mostly Muslim Bangladesh, which neighbors Assam.

The latest violence erupted just days after floods killed more than 100 people and left at least 400,000 homeless in Assam.
Posted by: Steve White || 07/26/2012 00:00 || Comments || Link || E-Mail|| [6459 views] Top|| File under:
Al-Qaeda owns up to wave of bombings in Iraq
BAGHDAD: Al-Qaeda's front group in Iraq said yesterday that a wave of attacks that killed 113 days earlier marked the launch of a new offensive, as officials said seven people died in new unrest.

The spate of violence nationwide on Monday, which also wounded more than 250 people, was the worst to hit Iraq in more than two and a half years and shattered a relative calm that had held in the lead-up to the holy Muslim fasting month of Ramadan. On Wednesday, the Islamic State of Iraq claimed the attacks in a statement posted on jihadist forum Honein.

"As part of the new military campaign aimed at recovering territory given up by the Islamic State of Iraq (ISI), the war ministry has sent its sons and the mujahedeen on a sacred offensive during the month of Ramadan," the group said.

"The operation by the jihadists has stunned the enemy and made him lose his head. It has demonstrated the failings of the security and intelligence services," it continued.

Last weekend, the group said it would look to retake territory, and appealed for Sunni tribes to provide support and send fighters, in an Internet audio message purportedly left by its leader Abu Bakr Al-Baghdadi. The message posted on various jihadist forums said the ISI would begin targeting judges and prosecutors, and try to help its prisoners break out of Iraqi jails.

"We are starting a new stage," said the voice on the audio message, purportedly that of Baghdadi.
Posted by: Steve White || 07/26/2012 00:00 || Comments || Link || E-Mail|| [6461 views] Top|| File under:
Southeast Asia
Clash with Abu Sayyaf leaves 11 dead in Basilan
Philippine security forces clashed with Muslim terrorists extremists Thursday, killing seven soldiers and four terrorists militants. Elite rangers battled members of the Abu Sayyaf group on the southern island of Basilan, with three soldiers and two terrorists insurgents also injured in the clash.

The Abu Sayyaf gunmen had initially attacked workers at a rubber plantation on the island and the military had rushed to the scene to repel them. Helicopter gunships were deployed to support the troops.

Regional military spokesman Lieutenant Colonel Randolph Cabangbang said, "The fighting is taking place in a forested area. Our troops are engaged in an intense running gunbattle."

In previous weeks the same group of Abu Sayyaf fighters have launched similar attacks in Basilan, including an ambush that killed six farm workers and injured 22 on July 11, he said.

The plantation workers' cooperative operating in the area had previously received extortion letters purportedly from the Abu Sayyaf demanding payment of over $1,000 a month in exchange for not being harmed.
Posted by: ryuge || 07/26/2012 05:35 || Comments || Link || E-Mail|| [6462 views] Top|| File under: Abu Sayyaf
Bomb kills five policemen in southern Thailand
Five policemen were killed and another injured by a bomb explosion in front of a school in Yala province on Wednesday afternoon.

The explosion happened at about 3 p.m. as a police patrol vehicle providing security for teachers was leaving Ban Upoh School in Raman district. One report, not yet confirmed, said it was a car bomb. Five police officers on board the vehicle were killed and one other injured.

The blast was followed by an exchange of gunfire between surviving police and the attackers, who then fled.
Posted by: ryuge || 07/26/2012 00:00 || Comments || Link || E-Mail|| [6461 views] Top|| File under:
Syria-Lebanon-Iran
Turkey partially closes border with Syria
Turkey indefinitely closed three border crossings on Wednesday to Turkish nationals trying to get into Syria, citing security concerns in the strife-torn neighbour, officials said.

"The crossings of Turkish citizens at Cilvegozu, Oncupinar et Karkamis have been... suspended because their security cannot be guaranteed on the other side," Turkish customs minister Hayati Yazici said at a news conference.

Syrian rebels fighting President Bashar al-Assad's regime seized control last week of three border posts opposite the Turkish crossings after clashes with Syrian forces.

Turkish trucks were burned and looted during the fighting at Bab al-Hawa, the Syrian post opposite Turkey's Cilvegozu crossing.

Commercial trucks from Syria and any other foreign country will also be barred in both directions but any foreign national trying to leave Syria will be allowed to do so, Yazici said.
Posted by: Steve White || 07/26/2012 00:00 || Comments || Link || E-Mail|| [6462 views] Top|| File under:
Battle for Aleppo intensifies
DAMASCUS: The battle for the Syria's second city of Aleppo took to an intensifying turn as helicopter gunships strafed several neighborhoods of the city causing deaths and injuries, the Syrian Observatory for Human Rights said yesterday.

In Aleppo, Syria's commercial capital, clashes raged in the central Al-Jamaliya neighborhood, close to the local headquarters of the ruling Baath party. In Kalasseh, in the south of the city, rebels set fire to a police station, the Observatory said. Fighter jets overflew the city, breaking the sound barrier but not carrying out bombing raids, Observatory director Rami Abdel Rahman told AFP.

A "large number" of troops have been moved from the northwestern province of Idlib to join the fighting in Aleppo, a rebel spokesman told AFP via Skype. Free Syrian Army Col. Abdel Jabbar Al-Oqaidi said he believed the reinforcements were being sent because of the intensity of clashes in Aleppo, where several districts were "liberated" on Monday.

"There are clashes right now in Aleppo, so fierce that many of their troops are running away, while dozens of others are defecting on the spot," Oqaidi said. "Their morale is very low."
Posted by: Steve White || 07/26/2012 00:00 || Comments || Link || E-Mail|| [6461 views] Top|| File under:
Who's in the News
39
[untagged]
1
Abu Sayyaf
1
Govt of Iran
Bookmark
E-Mail Me
The Classics
The O Club
Rantburg Store
The Bloids
The Never-ending Story
Thugburg
Gulf War I
The Way We Were
Bio
Merry-Go-Blog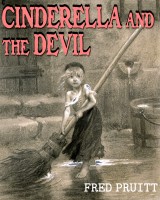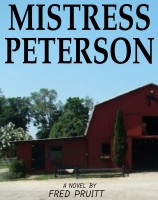 On Sale now!


A multi-volume chronology and reference guide set detailing three years of the Mexican Drug War between 2010 and 2012.

Rantburg.com and borderlandbeat.com correspondent and author Chris Covert presents his first non-fiction work detailing the drug and gang related violence in Mexico.

Chris gives us Mexican press dispatches of drug and gang war violence over three years, presented in a multi volume set intended to chronicle the death, violence and mayhem which has dominated Mexico for six years.
Click here for more information


Meet the Mods
In no particular order...


Steve White
Seafarious
Pappy
lotp
Scooter McGruder
john frum
tu3031
badanov
sherry
ryuge
GolfBravoUSMC
Bright Pebbles
trailing wife
Gloria
Fred
Besoeker
Glenmore
Frank G
3dc
Skidmark
Alaska Paul



Better than the average link...



Rantburg was assembled from recycled algorithms in the United States of America. No trees were destroyed in the production of this weblog. We did hurt some, though. Sorry.
34.239.160.86

Help keep the Burg running! Paypal: