Afghanistan
Afghans suffer deadliest Ramazan since 2001
[DAWN] Afghanistan has suffered its deadliest Ramazan since the US-led invasion in 2001 with over 200 killed and hundreds

maimed

, according to an AFP count based on official figures.

The streets of Kabul were quiet on Saturday ahead of the Eidul Fitr festival, which marks the end of Ramazan, amid fears of further attacks.

"It was the deadliest month for pious Afghans who were all fasting," political analyst, General Abdul Wahid Taqat told AFP.

As Ramazan began on May 27, a Taliban


...the Pashtun equivalent of men...




boom-mobile

er targeting a CIA-funded Afghan militia group left 13 people dead and injured six in eastern Khost province


... across the border from Miranshah, within commuting distance of Haqqani hangouts such as Datta Khel and probably within sight of Mordor. Khost is populated by six different tribes of Pashtuns, the largest probably being the Khostwal, from which it takes its name...


A sewage tanker filled with explosives detonated just days later in the city's fortified diplomatic quarter, killing more than 150 and wounding hundreds -- marking the deadliest attack in Kabul in recent years.

The carnage left the Afghan capital shaken and hundreds of protesters

erupted into the streets

following the bombing, calling for officials to resign.

Clashes between protesters and authorities left at least six people dead while at least seven more were killed when

jacket wallah

s tore through a row of mourners at a funeral for one of the protesters.

On Thursday as Ramazan was drawing to a close, a Taliban

boom-mobile

struck a bank in Lashkar Gah, capital of the volatile Helmand


...an Afghan province populated mostly by Pashtuns, adjacent to Injun country in Pak Balochistan...


province. Around 34 people queuing to withdraw their salaries died.


Posted by: Fred || 06/25/2017 00:00 || Comments || Link || E-Mail|| [386 views] Top|| File under: Taliban
6 militants die in Maidan Wardak air attacks
At least six militants including a member of the Al-Qaeda terrorist network were killed in an airstrike in central Maidan Wardak province of Afghanistan, the Ministry of Defense (MoD) said Saturday.

According to a statement by MoD, the airstrike was carried out in the past 24 hours in the vicinity of Jaghatoo district.

The statement further added that two vehicles packed with explosives and their two hideouts were also destroyed while several weapons, ammunition, and explosives were confiscated.

Maiwan Wardak is among the relatively volatile provinces in central parts of the country, located close to capital Kabul.

The anti-government armed militants are actively operating in its various districts and often carry out insurgency activities, mainly in the districts lying along the highway connecting Kabul with the southeastern and southern provinces.

In the meantime, MoD said at least three militants were killed and two others were wounded during a separate operation in Maiwand district of Kandahar, while two others were killed during an operation in Shegal district of Kunar province.
Posted by: badanov || 06/25/2017 00:00 || Comments || Link || E-Mail|| [351 views] Top|| File under: al-Qaeda
50+ al-Qaeda, ISIS troops die in Jawzjan
Over fifty insurgents belonging to the Taliban group and Islamic State of Iraq and Syria (ISIS) terrorist group's offshoot in Afghanistan were killed during the operations in northern Jawzjan province, the Ministry of Defense (MoD) said Friday.

MoD deputy spokesman Gen. Mohammad Radmanish said the operations were conducted in the vicinities of Darzab district during the past several days.

He said at least forty militants affiliated with the ISIS terrorist group were killed and around ten others were wounded.

Gen. Radmanish further added that several commanders of the terror group were also wounded during the operations.

According to Gen. Radmanish, at least eleven Taliban insurgents including their main commander for Jawzjan were also killed during the operations.

He said the Taliban commander killed during the operation has been identified as Shamsullah.

The Taliban insurgents and ISIS loyalists have not commented regarding the report so far.

Jawzjan is among the relatively volatile provinces in north of Afghanistan where the Taliban insurgents and ISIS loyalists are actively operating in a number of its districts and often carry out insurgency activities.
Posted by: badanov || 06/25/2017 00:00 || Comments || Link || E-Mail|| [339 views] Top|| File under: al-Qaeda
Africa Horn
Military court sentences 3 for killing Elder in Baidoa
[SHABELLENEWS] Somalia's military court has sentenced three alleged Al shabaab members to death and life imprisonment for killing a well-known

holy man

in the southern town of Baidoa early this month.

The chairman of the military tribunal Hassan Ali Nur Shuute has announced the court verdict during a

presser

in Baidoa on Wednesday.

According to court decision, Mohammed Ali Aden Barrow was sentenced to death for shooting dead Sheikh Mohammed Madeer, former electoral delegate outside a mosque in Baidoa city.

The two remaining accomplices were sentenced to life imprisonment, Shuute said.


Posted by: Fred || 06/25/2017 00:00 || Comments || Link || E-Mail|| [291 views] Top|| File under: al-Shabaab (AQ)
Kenya blames Al shabaab for a deadly attack in Mandera County
[SHABELLENEWS] Three people were killed and three others

maimed

in a suspected Islamic

krazed killer

attack in Kenya's Mandera County, which borders Somalia, officials said Friday.

Four

gunnies

rubbed out

two civilians and a policeman at a bank in Elwak, Northeastern Regional Security Coordinator Mohamud Saleh said.

Saleh said three people were

maimed

before the

gunnies

drove off toward Somalia.

Kenya's border with long-chaotic Somalia is mostly unguarded.

In a separate incident, the Kenya

Red Thingy

said two people escaped unhurt after their car ran over a homemade bomb in Mandera.

Saleh said al-Shabaab
...
the Islamic version of the old Somali warlord...


bully boyz

from Somalia were suspected to be behind both attacks.

Similar homemade explosives in Kenya in the past month have killed at least 38 people, including 20

coppers

.


Posted by: Fred || 06/25/2017 00:00 || Comments || Link || E-Mail|| [292 views] Top|| File under: al-Shabaab (AQ)
Africa North
Egyptian police say they foiled church bombing
[IsraelTimes] Authorities say six members of cell planning Alexandria attack have been captured, including two intended suicide bombers.

Egyptian police said on Saturday they foiled a church bombing by arresting a cell including the would-be attackers, two months after suicide bombers killed dozens of church goers in two attacks.

Six members of the cell including two "suicide bombers" planning the attack on an Alexandria church were arrested in the Mediterranean city, the interior ministry said in a statement.

It said one attacker had planned to detonate an explosive vest inside the church and the other to blow himself up when police arrived to the scene.

The Islamic State group had claimed responsibility for the two church bombings in April and one in December that killed more than seventy people.

On Thursday, the interior ministry said police killed seven suspected extremists in southern Egypt alleged to have been linked to the church attacks.
Posted by: trailing wife || 06/25/2017 00:00 || Comments || Link || E-Mail|| [424 views] Top|| File under: Ansar Bayt al-Maqdis (IS)
Europe
Europe migrant colonist briefs

Gay pride prepares for ISIS: Madrid parade sets up 'emergency lanes' for evacuation from terror attacks and bans fireworks in case explosions accidentally spark a killer stampede
23/06/17 15:57
[DailyMail] The city has boosted security for the start of WorldPride 2017, one of the biggest celebrations of LGBT rights, which is expected to see more than two million people attend over 10 days

Champs-Élysées Attacker May Have Been Plotting Attack at Eiffel Tower
23 June
[Breitbart] The man behind the failed Champs-Élysées attack on Monday was filmed loitering near the Eiffel Tower an hour before his failed attack raising questions from police and security services.

Finally they get it! Macron vows to crackdown on immigration and cheap foreign workers in EU after accepting that this is why Britain voted for Brexit
22/06/17
[DailyMail] Emmanuel Macron warned Europe must accept the UK was crashing out of the bloc because of worries about foreign workers undercutting wages

Dutch police arrest suspected Islamic State supporter
21.06.17
[Ynet] Dutch police arrested an 18-year-old man suspected of distributing propaganda for the Islamic State militant group, the national prosecutors office said on Wednesday. The suspect was detained last Thursday in the central city of Utrecht on suspicion of spreading violent videos and possibly instructing others on how to make explosives. A judge ruled Tuesday that the man would be held in custody for at least two weeks pending further investigations, a prosecution statement said. He has not yet been charged with any offences.

ISIS fanatic jailed for his role in the slaughter of 130 people in Paris sues for invasion of privacy after a politician reveals details of his life in prison
21/06/17
[DailyMail] Terrorist Salah Abdeslam, 27, is furious that a conservative MP described details of his new life in a high security cell in Fleury-Mérogis prison, in Paris' southern suburbs

Newspaper Editor: Muslims Who Went on Anti-Terrorism March Are 'Uncle Toms'
21 June
[Breitbart] German newspaper editor Jakob Augstein, who has been called an anti-Semite, wrote that Muslim Turks in Germany who attended an anti-terror protest in Cologne are "Uncle Toms".

The scale of the refugee crisis in Europe
20 June


A useful chart can be seen at the link. Germany has one million illegal colonists.

How many refugees tried to get asylum in Europe? From crossing the border to being allowed to stay or rejected and receiving an order to leave - DW shows the data from 2012 to 2016.

ALL flights were suspended from Stuttgart airport over 'imminent bomb threat' after someone 'overheard passengers talking about blowing it up'
18 June
[DailyMail] Two passengers were allegedly arrested after argument ensued before take-off. The plane which was due to fly from Stuttgart to Varna, Bulgaria, was grounded. All flights from airport were grounded temporarily as investigation carried out

'We had to take threat seriously,' federal police spokesman said after incident.

Spanish Coastguard Brings 224 Migrants Ashore
24 June
Spain's maritime rescue service says it has rescued 224 migrants from five different boats trying to cross the Mediterranean Sea.

EU Leaders Increase Aid for Libya to Halt Migrant Exodus
23 June
European Union leaders pledged Friday to boost their support for conflict-ravaged Libya as the number of people fleeing Africa on crowded, unsafe boats for better lives in Europe continues to rise.

European Union Admits Massive Rise of Illegal Migrants, But Not Refugees
23 June
European Union officials, including EU Council President Donald Tusk, have admitted most of the migrants coming from Africa into Italy are not legitimate refugees or asylum seekers, but illegal migrants.

Migrant Who Frequently Visited Kindergarten May Have Given Children Tuberculosis
22 June
An asylum seeker diagnosed with tuberculosis who visited at a kindergarten several times in Bünsdorf, Germany, may have infected as many as 18 children and four adults with the disease.

Libya Calls for EU Aid to Cope with Migrant Influx
22 June
The leader of Libya's unity government is appealing for European Union funds to help cope with thousands of migrants flooding into his conflict-ravaged country in hope of reaching Europe.

Starbucks Plans to Hire 2,500 Asylum Seekers in Europe
21 June
U.S. coffee giant Starbucks has announced plans to hire 2,500 asylum seekers across Europe in the next five years as part of a worldwide initiative.

German Police Accused of Covering up Child Rape in Asylum Home
20 June
Police and the local government in Herford, Germany, have been accused of covering up the rape of a child at an asylum home for almost two weeks.

First Driver Death in Calais After Migrants Drag Tree Trunks onto Motorway
20 June
A van driver has died in an accident at Calais after migrants dragged tree trunks onto the A16 motorway in a bid to slow traffic and break into vehicles bound for Britain.

Pro Migrant Protest Calls on Spain's Conservative Government to Open Borders
18 June
Protesters marched in Spain's capital Saturday to demand the conservative government fulfill its pledge to give shelter to refugees from war-torn countries like Syria. Braving temperatures that reached 40 degrees Celsius (104 degrees Fahrenheit), several thousand marchers

Italians Rejoice as Soros Ally Mayor Awarded UN Prize for Welcoming Migrants Kicked Out of Office
18 June
Italians this week cheered the electoral defeat of a mayor who signed a deal with George Soros to turn the tiny island of Lampedusa into a gateway to Europe for migrants travelling from Africa.

More Than 900 Migrants Picked Up By Coastguard Off Libya
17 June
The Libyan coastguard has rescued more than 900 African and Asian migrants attempting to reach Europe, a navy spokesman said on Saturday. "A coastguard patrol from Zawiya (west of Tripoli) intercepted five inflatable boats and a wooden vessel.

Macron Accuses Countries Resisting Mass Immigration of 'Betraying' the EU
23 June
[Breitbart] French president Emmanuel Macron has accused Central European countries resisting mass immigration of betraying EU principles and taking advantage of the bloc.

European Establishment and Members of the Public Poles Apart on EU, Immigration, Islam, Confirms Study
22 June
[Breitbart] The Royal Institute of International Affairs, commonly known as Chatham House, has published research which indicates there is a huge divide between Europe's media-political establishment and ordinary members of the public on the EU, mass immigration, and Islamt

Hungarians Declare: 'Central Europe Stands United Against Mass Illegal Migration'
21 June
An alliance of Central European countries led by Hungary has pledged to work together to stem the flow of illegal migrants into Europe at a meeting in Prague. Delegations to the Central European Defence Cooperation (CEDC) group from Austria, Croatia,

Last Remaining Police Station in Migrant-Dominated Swedish Suburbs Forced to Close
20 June
The last remaining station in the troubled Järva area will most likely have to close, police sources have said, due to lack of staff.
Posted by: trailing wife || 06/25/2017 08:14 || Comments || Link || E-Mail|| [314 views] Top|| File under: Moslem Colonists
India-Pakistan
Three 'terrorists', including commander, killed in Peshawar operations
[DAWN] At least three alleged

bad boyz were potted

and four security personnel injured during intelligence-based operations in Beautiful Downtown Peshawar


...capital of Khyber Pakhtunkhwa (formerly known as the North-West Frontier Province), administrative and economic hub for the Federally Administered Tribal Areas of Pakistan. Peshawar is situated near the eastern end of the Khyber Pass, convenient to the Pak-Afghan border. Peshawar has evolved into one of Pakistan's most ethnically and linguistically diverse cities, which means lots of gunfire.


, police and military said.

A

shootout

took place Saturday morning in the Chamkani area of Peshawar when

gunnies

attacked a police party conducting an intelligence-based operation.

The

gunnies

were holed up in an abandoned building previously used as a floor mill, police officials said.

Officials told DawnNews that the operation continued for three hours and was launched on a tip off on the presence of

gunnies

in the area.

A large number of army personnel subsequently reached at the site to support the

coppers

under attack.

Three

coppers

, which included two station house officers, and one soldier received injuries during the operation.

A suspected

controller

of the

gunnies

was jugged
Drop the rosco, Muggsy, or you're one with the ages!
, officials said, adding that some arrests were also made inside the building.

Capital City Police Officer (CCPO), Peshawar Tahir Khan said that weapons,

kaboom

, detonators, footage and documents were recovered from the building during the search operation.

The owner of the abandoned building will soon be interrogated, the CCPO said.

He further said that the injured personnel were out of danger.

Inspector General of Police Salahuddin dubbed the development a major achievement for the Peshawar police. He said that the

gunnies

were part of an organised network and responsible for a recent attack on a police party and

murder

s in the area.

"A high profile terrorist commander was also among those killed," the IGP said.


Posted by: Fred || 06/25/2017 00:00 || Comments || Link || E-Mail|| [343 views] Top|| File under: TTP
Death toll in Parachinar and Quetta attacks passes 80
[Al Jazeera] The number of people killed in twin bombings in the northwestern Pak city of Parachinar has risen to at least 67, bringing the overall

corpse count

from three separate attacks across the country on Friday to 85, officials said.

Shahid Khan, a local government official, said the toll could rise as many of the victims remained

at death's door

on Saturday.

More than 200 people were

maimed

in the rush-hour attacks on Parachinar's Toori Bazar, he told local media.

Lashkar-e-Jhangvi


... a 'more violent' offshoot of Sipah-e-Sahaba Pakistain. LeJ's purpose in life is to murder anyone who's not of utmost religious purity, starting with Shiites but including Brelvis, Ahmadis, Christians, Jews, Buddhists, Rosicrucians, and just about anyone else you can think of. They are currently a wholly-owned subsidiary of al-Qaeda ...


, a Sunni

gang

, claimed the bombings in the predominantly Shia

Moslem

town.

Earlier on Friday, a

suicide kaboom

at a police checkpoint in Quetta, in Balochistan



...the Pak province bordering Kandahar and Uruzgun provinces in Afghanistan and Sistan Baluchistan in Iran. Its native Baloch propulation is being displaced by Pashtuns and Punjabis and they aren't happy about it...


province, killed at least 14 people, at least 10 of whom were

coppers

, the AFP news agency said.

Jamaat-ur-Ahrar, a faction of the Pakistain Taliban


...the Pashtun equivalent of men...


,

grabbed credit

for the attack.

In yet another incident on Friday,

gunnies

in the port city of Bloody Karachi


...formerly the capital of Pakistain, now merely its most important port and financial center. It is among the largest cities in the world, with a population of 18 million, most of whom hate each other and many of whom are armed and dangerous...


, in Sindh province, attacked

coppers

at a roadside restaurant and killed four of them before fleeing, Asif Ahmed,

a police brass hat

, told the

News Agency that Dare Not be Named

news agency.

Nawaz Sharif


... served two non-consecutive terms as prime minister, heads the Pakistain Moslem League (Nawaz). Noted for his spectacular corruption, the 1998 Pak nuclear test, border war with India, and for being tossed by General Musharraf...


, Pakistain's prime minister, ordered security to be tightened across the country after the attacks.

"Terrorists are attacking soft targets and no

Moslem

can ever imagine to commit such horrific act," he said in a statement.

"Such acts of terrorism will be dealt with the full power of the state."

Zoha Waseem, a researcher at King's College in London, criticised what she called Pakistain's "ad hoc" and "reactionary response to terrorism", saying it only served to increase the appeal of

gang

s.

Government policy of granting sweeping powers to security forces and increasing surveillance "severely impinge on civil rights," she told Al Jazeera.

"They are not preventive. They breed and exacerbate existing grievances in Pakistain", she said, adding that such measures meant

gang

s "will always find a pool of recruits, because they [public] are targeted by the state".


Posted by: Fred || 06/25/2017 00:00 || Comments || Link || E-Mail|| [361 views] Top|| File under: Lashkar e-Jhangvi
Iraq
Mosul Offensive News


3 ISIS Big Turbans die in airstrike in Tal Afar

Nineveh (IraqiNews.com) A local source in Nineveh Province informed that three elite leaders of the Islamic State were killed in an air strike that targeted their gathering in Tal Afar, west of Nineveh, Alsumaria News reported on Saturday.

The source said that three elite leaders of the Islamic State in Tal Afar, including Diwan al-Jund (Soldiers department) Official, were killed by an air strike that bombarded a hideout that was hosting their meeting in the outskirts of the city.

The air strike also killed the guards of the three leaders and several others, the source added on condition of anonymity.

It is noteworthy, Tal Afar is one of the large districts in Nineveh Province that was captured by the Islamic State group in June 2014, and now is considered one of the most important strongholds of the group in the province, while Iraqi security forces are preparing to launch an assault to retake the district.

Iraqi forces release civilians in Old Mosul

(Reuters) Iraqi forces opened exit routes for hundreds of civilians to flee the Old City of Mosul on Saturday as they battled to retake the ancient quarter from Islamic State militants mounting a last stand in what was the de facto capital of their "caliphate".

U.S.-trained urban warfare units were channeling their onslaught along two perpendicular streets that converge in the heart of the Old City, aiming to isolate the jihadist insurgents in four pockets.

The United Nations voiced alarm on Saturday at the rising death toll among civilians in the heavily populated Old City, saying as many as 12 were killed and hundreds injured on Friday.

"Fighting is very intense in the Old City and civilians are at extreme, almost unimaginable risk. There are reports that thousands, maybe even tens of thousands, of people are being held as human shields (by Islamic State)," Lise Grande, the U.N. humanitarian coordinator in Iraq, said in a statement. "Hundreds of civilians, including children, are being shot."

Iraqi authorities are hoping to declare victory in the northern Iraqi city in the Muslim Eid holiday, which marks the end of the fasting month of Ramadan, during the next few days.

Helicopter gunships were assisting the ground thrust, firing at insurgent emplacements in the Old City, a Reuters correspondent reported from a location near the front lines.

The government advance was carving out escape corridors for civilians marooned behind Islamic State lines.

There was a steady trickle of fleeing families on Saturday, some with injured and malnourished children. "My baby only had bread and water for the past eight days," one mother said.

At least 100 civilians reached the safety of a government-held area west of the Old City in one 20-minute period, tired, scared and hungry. Soldiers gave them food and water.

More than 100,000 civilians, of whom half are believed to be children, remain trapped in the crumbling old houses of the Old City, with little food, water or medical treatment.

The urban-warfare forces were leading the campaign to clear the Sunni Islamist militants from the maze of Old City alleyways, moving on foot house-to-house in locations too cramped for the use of armored combat vehicles.

Aid organizations and Iraqi authorities say Islamic State was trying to prevent civilians from leaving so as to use them as human shields. Hundreds of civilians fleeing the Old City have been killed in the past three weeks.

A U.S.-led international coalition is providing ground and air support in the eight-month-old campaign to seize Mosul, the largest city the militants came to control in a shock offensive in Iraq and neighboring Syria three years ago.

U.S.-supported Iraqi government offensives have wrested back several important urban centers in the country's west and north from Islamic State over the past 18 months.

Historic Mosque Blown Up By Militants
Military analysts said Baghdad's campaign to recover Mosul gathered pace after Islamic State blew up the 850-year-old al-Nuri mosque with its famous leaning minaret on Wednesday.

The mosque's destruction, while condemned by Iraqi and U.N. authorities as another cultural crime by the jihadists, gave troops more freedom to press their onslaught as they no longer had to worry about damaging the ancient site.

It was from the mosque that Islamic State leader Abu Bakr al-Baghdadi announced himself to the world for the first time as the "caliph", or ruler of all Muslims, on July 4, 2014. Mosul's population at the time was more than 2 million.

Baghdadi fled into the desert expanse extending across Iraq and Syria in the early phase of the Mosul offensive, leaving the fighting there to local IS commanders, according to U.S. and Iraqi officials. Recent Russian reports that he was killed have not been confirmed by the coalition or Iraqi authorities.

The Iraqi government once hoped to take Mosul by the end of 2016, but the campaign dragged on as IS reinforced positions in inner-city neighborhoods of the city's western half, carried out suicide car and motorbike bomb attacks, laid booby traps and kept up barrages of sniper and mortar fire.

By this weekend, the area still under IS control was less than 2 square km (0.77 sq miles) in extent, skirting the western bank of the Tigris River that bisects Mosul.

Islamic State retaliated for government advances on Friday evening with a triple bombing in a neighborhood in eastern Mosul, which Baghdad's forces recaptured in January.

The attack was carried out by three people who detonated explosive belts, killing five, including three policemen, and wounding 19, according to a military statement on Saturday.

The fall of Mosul would mark the end of the Iraqi half of Islamic State's "caliphate" as a quasi-state structure, but IS would still hold sizeable, mainly rural and small-town tracts of both Iraq and Syria.

In eastern Syria, Islamic State's so-called capital, Raqqa, is now nearly encircled by a U.S.-backed Kurdish-led coalition.

3 die in Mosul suicide bombings

MOSUL: Suicide bombers attacked a shopping district of east Mosul that was retaken from the jihadists months ago, killing at least three people, medical and security officials said Saturday.

The attack struck the Muthanna neighborhood late on Friday as residents shopped ahead of the Eid Al-Fitr holiday marking the end of the Muslim fasting month of Ramadan.

"The first suicide bomber blew himself up as he was being stopped by a policeman, who died on the spot," a senior police officer said.

A second bomber managed to enter a shopping arcade and blew himself up among civilians, killing at least two and wounding nine, according to the same officer and a medic at Al-Khansaa hospital.

A third suicide bomber was killed by police before he could detonate his vest, the sources said.

The attack was not the first but among the bloodiest since Iraqi forces retook the eastern side of Mosul in January as part of a massive offensive to wrest back the country's second city from Daesh.

Residents in areas retaken from the jihadists have warned that sleeper cells remain a threat and that cursory screening has allowed many Daesh supporters to return to civilian life without facing justice.

There had been growing calls in east Mosul before Friday night's attack for the families of Daesh members to be banished for 10 years, among other measures.
Posted by: badanov || 06/25/2017 00:00 || Comments || Link || E-Mail|| [478 views] Top|| File under: Islamic State
Southeast Asia
Gunshots mar Eid al-Fitr ceasefire in Marawi
[ABS-CBN] As the Muslims in this besieged city offered prayers at the end of Ramadan, gunshots were heard early Sunday, just minutes after security forces implemented an 8-hour ceasefire for the celebration of Eid al-Fitr.

The gunshots were heard in the background of a live radio report about congressional prayers for the Eid al-Fitr celebration held at the provincial capitol building. A stray bullet was then reportedly found at the capitol building. No casualties were reported in the incident.

The military has suspended offensives against Maute militants holed up in Marawi City from 6 a.m. to 2 p.m. Sunday. The humanitarian pause is the government's "way of uniting with all our Muslim brothers in the area as they commemorate the Eid," military spokesman Brig. Gen. Restituto Padilla said.

Padilla said the unilateral truce will be revoked if the rebels begin shooting and jeopardize the safety of troops and civilians.

Officials also guaranteed that troops continued to keep a close watch at all entry and exit points in Marawi amid the ceasefire. Padilla said, "We are confident that the measure we have out in place will prevent any influx of help that may come from other areas and the escape of those who are still inside."
Posted by: ryuge || 06/25/2017 00:00 || Comments || Link || E-Mail|| [432 views] Top|| File under: Maute group (IS)
BIFF militants flee in school siege
Militants who stormed a primary school in a southern Philippines town on Wednesday have fled, leaving 31 hostages, including 12 children, unharmed. Military spokesman Restituto Padilla said, "The enemy made a hasty withdrawal, leaving behind 31 hostages, among them 12 youngsters."

Members of the Bangsamoro Islamic Freedom Fighters raided a school in Pigcawayan, North Cotabato on Wednesday morning. Witnesses about a kilometer from the school said they could hear gunfire.

Earlier, a BIFF spokesman said they had taken civilians to a safe place after a firefight erupted with troops and did not intend to hold them.

Padilla said it was possible the attack was meant to disrupt an ongoing military offensive against a separate group of Maute militants who laid siege to Marawi in Lanao del Sur province.
Posted by: ryuge || 06/25/2017 00:00 || Comments || Link || E-Mail|| [392 views] Top|| File under: Bangsamoro Islamic Freedom Fighters
Bomb hurts 12 soldiers, 2 civilians in southern Thailand
[Bangkok Post] Twelve soldiers and two civilians, one of them a four-year-old girl, were hurt when a motorcycle bomb exploded on a road in Narathiwat province.

After receiving a report Friday evening, a security team found a military truck with the driver's side destroyed and burst front tires on the road lining an irrigation canal in Sungai Kolok district. Fourteen people were injured, 12 of them soldiers. They were found on the road and in the bed of the truck.

The soldiers were on a mission to replace those on duty at Ban Srayor and Ban Arakarn in Sungai Kolok municipality. About a kilometer from their base, men hiding in the roadside forest detonated the bomb buried on the roadside, injurng them and the father and daughter who were riding behind the truck on a motorcycle.

Police suspect insurgents who had warned about more unrest during the period between Ramadan and Hari Raya might have been responsible for the crime.
Posted by: ryuge || 06/25/2017 00:00 || Comments || Link || E-Mail|| [366 views] Top|| File under: Thai Insurgency
Syria-Lebanon-Iran
Jihadist rebels launch large-scale offensive in Golan Heights
[ALMASDARNEWS] The jihadist rebels of Hay'at Tahrir al-Sham, alongside Jaish al-Tawhid, launched a major offensive in the Golan Heights, today, targeting the Syrian Arab Army's (SAA) positions near their stronghold of Ba'ath City.

Hay'at Tahrir al-Sham and their allies began the offensive by attacking the Syrian Army's defenses from their own positions at nearby al-Hamidiyah and al-Samdaniyah al-Gharbiyah.

According to a military source, intense

festivities

are ongoing near Ba'ath City, as the jihadist rebels try to break-through the Syrian Army's front-lines defenses.

The source added that the Syrian Air Force is high alert due to the Israeli military's presence in the Golan Heights.

Syrian military intelligence officers believe Israel is coordinating this offensive in the Golan Heights and will not hesitate to shoot down government airplanes.
Posted by: Fred || 06/25/2017 00:00 || Comments || Link || E-Mail|| [384 views] Top|| File under: al-Nusra
Jihadist paradise in Idlib once again shaken by militant infighting
[ALMASDARNEWS] The town of Salqin in northwestern Idlib countryside became a scene of infighting on Saturday, as heavy

festivities

erupted between jihadists of Hay'at Tahrir al-Sham (HTS, Syrian al-Qaeda branch) and local residents.

According to reports, firefights were instigated by masked HTS

murderous Moslems

trying to arrest civilians without a reason.

Local residents began gathering at the scene in a bid to prevent jihadists from detaining their fellow citizens, which prompted

murderous Moslems

to open fire at protesters.

The latter, in turn, carried their own guns which they had not hesitated to use, once jihadists began shooting.

As a result of violent firefight, at least 5 people have been confirmed dead, both among HTS and local civilians, with

festivities

still ongoing in Salqin.

Besides, according to local sources, residents of the town have called Ahrar al-Sham


...a Syria jihadi group made up of Islamists and salafists, not that there's that much difference, formed into a brigade. They make up the main element of the Islamic Front but they don't profess adoration of al-Qaeda and they've been fighting (mainly for survival) against the Islamic State. Their leadership was wiped out at a single blow by a suicide kaboom at a crowded basement meeting in September, 2014...


in for help, and the islamist group responded the request by sending a unit to Salqin to drive HTS out of the town.
Posted by: Fred || 06/25/2017 00:00 || Comments || Link || E-Mail|| [332 views] Top|| File under: al-Nusra
Amnesty declared for 83 ISIL members in Syria's Raqqa
[Al Jazeera] A civil council in Syria's Raqqa has pardoned 83 captured

ISIS

fighters, in what it said was a goodwill gesture designed to promote stability as the fighting to recapture the city from the

gang

intensifies.

The council, which is expected to rule Raqqa once

ISIS

is dislodged from its self-proclaimed capital, said on Saturday that the pardoned fighters were low-ranking members and were not involved with violence.

The US-backed Syrian Democratic Forces (SDF) have gained significant ground in the battle for Raqqa, the operational base for

ISIS

over the past three years.

Senior SDF figures predict Raqqa could fall within months.

The youngest of the prisoners pardoned was 14 years old, according to the

Rooters

news agency.

They were transported to the headquarters of the Raqqa City Council in the village of Ain Issa, north of Raqqa, in an amnesty coinciding with the Eid al-Fitr holiday marking the end of the

Moslem

fasting month of Ramadan.

'No senior posts'
Leila Mustafa, co-leader of the council, read out a speech saying the prisoners released had no blood on their hands and held no senior posts.

Syria has been locked in a multi-sided civil war for more than six years involving regional powers and a US-led coalition whose air raids put

ISIS

on the defensive.

"We would never release senior

ISIS

officials or anyone who has blood on their hands," senior council member Omar Aloush told

Rooters

, using an Arabic term for

ISIS

. "We are giving these men a second chance."
Posted by: Fred || 06/25/2017 00:00 || Comments || Link || E-Mail|| [324 views] Top|| File under: Islamic State
Syrians claim dozens of ISIS Bad Guys in airstrikes
[AlManar] Dozens of ISIL and other Takfiri terrorists have been killed in air strikes carried out by Syrian army in Deir Ezzor, Hama, Homs, Raqqa and Daraa.

SANA news agency reported that that the Syrian army Air Force carried out a series of airstrikes on the ISIL positions, gatherings and fortifications in Deir Ezzor's neighborhoods of al-Hamidiyeh, al-Arfi and Khasarat and in the surroundings of battalion 137and the Panorama and al-Majbal area and in the villages of al-Jnaineh, Aiyash and al-Bghiliyeh, leaving many of terrorists dead or injured.

The source added that the army artillery killed many of the ISIS terrorists after bombarding their fortifications and movement axes in the surroundings of the airport, Talet al-Sanouf, the water resources, al-Thardeh Mountain and in al-Mrai'eyeh village in the eastern countryside of the province.

Elsewhere in the eastern countryside of Homs, the Syrian Air Force dealt heavy blows to dens and supply routes of ISIL terrorists to the east of al-Sukhneh city, killing many of the terrorists and destroying machinegun-equipped vehicles of their own, SANA cited a military source.

In the eastern countryside of Hama, the source said that many of ISIL terrorists were killed and their vehicles were destroyed in raids of the Syrian Army's Air Force against the terrorists' gatherings and fortifications to the east of al-Tanahej hills.

Also in the eastern countryside of Hama, Syrian army units destroyed ISIL terrorist positions and gatherings in Qulaib al-Thour and Tabbaret al-Dibeh.

Meanwhile, Syrian air Force raided ISIl terrorist movements and gatherings to the south of Kherbet Zedan village and to the west of Abu al-Ulouj area in the western countryside of Raqqa province, inflicting heavy losses upon the terrorists.

Elsewhere in Daraa, Syrian srmy units killed a number of Nusra Front terrorists in the neighborhoods of Tariq al-Sad, al-Abbasiyeh and in al-Nazihin Camp in Daraa al-Balad area.

Source: SANA
Posted by: badanov || 06/25/2017 00:00 || Comments || Link || E-Mail|| [361 views] Top|| File under: Islamic State
Iran foils 'plot to bomb religious centres'
[Al Jazeera] Iran's intelligence ministry says its forces have foiled bombings and

suicide kaboom

s targeting religious centres after arresting suspected members of a group linked to

ISIS

, according state television


... and if you can't believe state television who can you believe?


reported.

Security forces "were able to arrest a group linked to

ISIS

(

ISIS

) that intended to carry out terror operations in religious cities ... and (seized) explosive and suicide attack equipment," the state broadcaster IRIB said on Saturday.

It did not say how many people were held, or where the operation took place

Authorities seized three assault rifles, a machine-gun equipped with a silencer, three suicide belts, as well as explosives and bomb-making equipment, according to the report.

Also seized were night vision goggles, three phones for remote detonation and a large amount of bullets, it added.

The arrests came days after Iran's Revolutionary Guards fired missiles from western Iran at

ISIS

positions in eastern Syria in retaliation for two attacks in Tehran earlier this month that were claimed by the

gang

.

Since the June 7 attack, Iranian authorities have carried out several operations inside Iran, detaining dozens of people, and targeting groups suspected of having links to

ISIS

, which stands for Islamic State
...formerly ISIS or ISIL, depending on your preference. Before that al-Qaeda in Iraq, as shaped by Abu Musab Zarqawi. They're very devout, committing every atrocity they can find in the Koran and inventing a few more. They fling Allah around with every other sentence, but to hear the pols talk they're not really Moslems....
of Iraq and the Levant, and is also known as ISIS.


Posted by: Fred || 06/25/2017 00:00 || Comments || Link || E-Mail|| [323 views] Top|| File under: Govt of Iran
Rebel council amnesties 83 ISIS Bad Guys
[ARA News] The Raqqa Civilian Council, established by the US-backed Syrian Democratic Forces (SDF), has pardoned 83 captured ISIS fighters, in what it said was a goodwill gesture designed to promote stability as the Kurdish-led SDF troops continue the fight to recapture the city from the radical group.

The council, which is expected to rule Raqqa once ISIS is eliminated in Raqqa, said on Saturday that the pardoned fighters "were low-ranking members and were not involved with violence."

The youngest of the prisoners pardoned was 14 years old, according to Reuters.They were transported to the headquarters of the Raqqa City Council in the village of Ain Issa, north of Raqqa.

The amnesty coincided with the Eid al-Fitr holiday–marking the end of the Muslim fasting month of Ramadan.

The Raqqa Civilian Council is expected to run post-ISIS Raqqa city. In April, Kurdish feminist Layla Mohammed was appointed as the co-head of the US-backed council, with Mahmoud Shawakh al-Busran as the Arab co-chair.

The council includes members of the Arab tribes, Turkmen, and Kurds.

Fight for Raqqa
Last week, the Syrian Democratic Forces captured al-Baitara district in Raqqa city after clashes with ISIS. The US-backed SDF troops earlier captured the districts of al-Mishlab, al-Sabahiya, al-Romaniya, and Sinaa in Raqqa.

This comes after the SDF launched a major operation to liberate the city of Raqqa from ISIS radicals.

Raqqa has been known as a de facto capital for the ISIS self-proclaimed Caliphate since the summer of 2014.

On June 6, the Syrian Democratic Forces announced the official start of the battle for Raqqa city.

The Kurdish-Arab-Christian alliance of SDF has been isolating Raqqa since November 2016, when the US-backed alliance launched the so-called Euphrates Wrath Operation.

On 13 April, the Syrian Democratic Forces launched the fourth phase of the Euphrates Wrath Operation against Islamic State's extremists to clear out the northern countryside of Raqqa.

During the first phase of Euphrates Wrath, which began on November 6, 2016, the SDF liberated roughly 560 km² in Northern Raqqa.

On 10 December, 2016, the SDF launched the second phase of the Euphrates Wrath, during which it captured over 2500 km² in Western Raqqa.

On 4 February, 2017, the Syrian Democratic Forces launched the third phase of the Euphrates Wrath Operation, and liberated dozens of villages in Eastern Raqqa from ISIS jihadists.

The campaign is ultimately aimed at liberating the city of Raqqa from ISIS extremists.
Posted by: badanov || 06/25/2017 00:00 || Comments || Link || E-Mail|| [307 views] Top|| File under: Islamic State
Terror Networks
The Beatings Will Continue: Iraqi Edition


ISIS immolates kid in Salahuddin

Salahuddin (IraqiNews.com) A local source in Salahuddin Province revealed that the Islamic State group burned a member of the so-called Cubs of the Caliphate, for refusing to kill his family, Alsumaria News reported on Saturday.

The source said that the Islamic State group burned a member of Cubs of the Caliphate in the area of Mutaibaija, east of Salahuddin, after he refused to attack and kill his family, in a village near Tikrit.

The Islamic State started to encourage its members to attack their own families, especially those who dissent the group's radical ideology and support security forces and their affiliated militias, the source added on condition of anonymity.

The Islamic State group formed the so-called Cubs of the Caliphate, in order to recruit children and teenagers in its ranks, and use them in suicide attacks.
Posted by: badanov || 06/25/2017 00:00 || Comments || Link || E-Mail|| [309 views] Top|| File under: Islamic State
Who's in the News
22
[untagged]
7
Islamic State
3
Govt of Syria
3
al-Shabaab (AQ)
2
Moslem Colonists
2
Palestinian Authority
2
Sublime Porte
2
al-Nusra
2
Govt of Iran
2
al-Qaeda
1
Taliban
1
Thai Insurgency
1
TTP
1
al-Qaeda in the Arabian Peninsula
1
Ansar Bayt al-Maqdis (IS)
1
Bangsamoro Islamic Freedom Fighters
1
Commies
1
Govt of Pakistain Proxies
1
Govt of Pakistan
1
Govt of Saudi Arabia
1
Lashkar e-Jhangvi
1
Maute group (IS)
Bookmark
E-Mail Me
The Classics
The O Club
Rantburg Store
The Bloids
The Never-ending Story
Thugburg
Gulf War I
The Way We Were
Bio
Merry-Go-Blog
Hair Through the Ages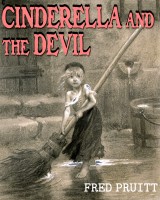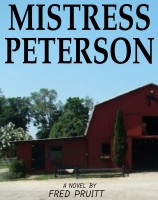 On Sale now!


A multi-volume chronology and reference guide set detailing three years of the Mexican Drug War between 2010 and 2012.

Rantburg.com and borderlandbeat.com correspondent and author Chris Covert presents his first non-fiction work detailing the drug and gang related violence in Mexico.

Chris gives us Mexican press dispatches of drug and gang war violence over three years, presented in a multi volume set intended to chronicle the death, violence and mayhem which has dominated Mexico for six years.
Click here for more information


Meet the Mods
In no particular order...


Steve White
Seafarious
Pappy
lotp
Scooter McGruder
john frum
tu3031
badanov
sherry
ryuge
GolfBravoUSMC
Bright Pebbles
trailing wife
Gloria
Fred
Besoeker
Glenmore
Frank G
3dc
Skidmark
Alaska Paul



Better than the average link...



Rantburg was assembled from recycled algorithms in the United States of America. No trees were destroyed in the production of this weblog. We did hurt some, though. Sorry.
52.3.228.47