Afghanistan
Canadian engineers teach demolition basics to new Afghan National Army unit
CAMP HERO, Afghanistan - In a country where danger constantly lurks underfoot and around every corner, members of the Afghan National Army are getting a crash course from Canadian soldiers in the delicate art of handling high explosives.
Warrant Officer Wade Osmond makes crude hand gestures to a young Afghan recruit who's learning the basics of the trade at Camp Hero, the Afghan National Army base just beyond the confines of Kandahar Airfield.

"Tell him to prepare his M-16 igniter. Just tell him - remember, you can squeeze this together to make it easier to come apart," Osmond, of 2 Combat Engineer Regiment, based in Petawawa, Ont., says to an interpreter.

"This soldier has done it once before already, so this is reconfirmation of his training so he already understands exactly what I'm saying to him. You're going to pull - remember, on the word 'fire,' it's 1, 2, 3 on fire."

Three recruits at a time learn how to set a charge on a half-kilogram of C-4 plastic explosive, all under the watchful tutelage of their Canadian trainers, including Osmond and Chief Warrant Officer Craig Grant.

A series of three loud explosions, accompanied by a mushroom-shaped cloud of dust, brings cheers and laughs from the participants.

Blowing stuff up is fun, after all.

The Afghan engineers were taking part in a basic demolitions range designed to allow them to better support their fellow Afghan National Army soldiers, said Capt. Jeff Allen, who oversees the training.

"It's part of a three-week skills camp that we're doing with the ANA sappers to bring their technical proficiency up to a level in which they can be more useful in deployed operations," Allen said.

"Basic demolitions won't give them the skills to use demolitions as an effective tool such as breaching or explosive digging, but it will also give them the knowledge and recognition of components and the safety that goes along with it."

There are 45,000 soldiers in the Afghan National Army. The Canadian team is mentoring 3,000 of them, and the United States and the Netherlands are also involved in training - a vital element of NATO's exit strategy for Afghanistan.

Mentoring in the past has involved combat troops, police and auxiliary police. Now it is the engineers' turn.

No one questions the bravery of the Afghan soldiers, Osmond said. It's their skills that need refinement.

"These soldiers are braver than you could imagine," he said. "To see them go down a road with a mine detector, (which) they weren't sure they could use at that time, takes a lot of courage."

Nonetheless, there have been challenges, not the least of which has been the fact most of the Afghan soldiers are poorly educated.

"I can translate the information, but they're not necessarily going to be able to read," Osmond said.

"One of the other hurdles is they can't read a measuring tape, which is important to this but also important to the rest of the training we are doing, which is construction."

Confidence, however, is one thing the 30 trainees didn't seem to lack.

"It's easy," Naseer Ahmad, 21, said with a smile. Working with explosives doesn't bother or frightens him, he added.

"Why would I come in here if I was afraid?"

That bravado can be an issue, Allen acknowledged.

"They're surprisingly confident - sometimes too confident," he chuckled. "We don't have to be shy about saying, 'Hey, you guys are weak in this area,' but we don't talk down to these guys. These guys have been fighting since they were kids."

The mentoring is part of the NATO goal of training the Afghan security forces to the point that they can look after their own country.

"It's coming along really well," Allen said.

"If these guys can enable their fellow Afghan National Army guys to move around the battlefield and defeat the enemy, then they're an enabler - they're a bonus."
Posted by: anonymous5089 || 11/10/2008 17:04 || Comments || Link || E-Mail|| [6501 views] Top|| File under:
Canada's ambassador denies Pakistan report of prisoner swap for Fung
Canada's ambassador to Afghanistan says there is no truth to a Pakistan newspaper report that two Taliban leaders were released in a swap for CBC reporter Mellissa Fung.
Fung was kidnapped Oct. 12 and released on the weekend.

The Pakistan Observer is reporting that two senior Taliban leaders facing charges of terrorism were released by the Afghan government in exchange for Fung.

But Canadian ambassador Ron Hoffmann says that's not the case and the Canadian government did not cut a deal.

Hoffman says it was possible that the kidnappers made the demand, since it wouldn't have been out of line for a high-profile western hostage.

Prime Minister Stephen Harper has said there was no ranson paid for Fung's release and has praised the work of Afghan officials in securing her release.
Posted by: anonymous5089 || 11/10/2008 17:02 || Comments || Link || E-Mail|| [6468 views] Top|| File under:
British troops 'cannot bear brunt of Barack Obama's Afghanistan surge'
Air Chief Marshal Sir Jock Stirrup, the Chief of the Defence Staff, warned that the British military was already over-stretched, and suggested that troops from other Nato countries should be sent to fight.

Mr Obama has spoken of his desire to see a surge in troop numbers in Afghanistan, similar to that which appears to have had success against extremists in Iraq, to finally quell the Taliban insurgency. But Sir Jock said that British troops were already struggling to cope with fighting in the two theatres of Iraq and Afghanistan, and could not take on more demands.

His words were echoed by David Miliband, the Foreign Secretary, who agreed that other Nato countries should take responsibility for any fresh surge in Afghanistan. Both men also ruled out sending British troops to the Congo to bolster the United Nations force in central Africa.

There are currently 8,100 military personnel serving in Afghanistan, with another 4,100 in Iraq due to withdraw by the middle of next year. Sir Jock said that they should not be redeployed to Afghanistan once their mission in Iraq ended, adding: "I am a little nervous when people use the word 'surge' as if this were some sort of panacea. We welcome more military force being sent to Afghanistan. Everybody needs to do their share, we are very clear on that. In the context of what we are doing in Iraq and Afghanistan, we are shouldering a burden which is more than we are able to shoulder in the long term, so we expect the others to take up their share of that burden."

Appearing with Sir Jock on the BBC's Andrew Marr Show, Mr Miliband was asked if Mr Obama's proposed surge would require an increase in the size of Britain's commitment there. He said: "Not necessarily, no. As the second-largest contributor of troops in Afghanistan, the first thing we say is that we don't want to bear an unfair share of the burden."

William Hague, the shadow foreign secretary, also warned that Britain was already making a "disproportionate contribution" to the Nato effort in Afghanistan. He told Sky News' Sunday Live: "We do need the rest of Nato to play its part in Afghanistan and undoubtedly it seems that Barack Obama does intend to send larger US forces and that is part of what is necessary in Afghanistan. We would all take some persuading that there would have to be a much larger British contingent there - there's already a very large British contingent."

Meanwhile, Nick Clegg, the leader of the Liberal Democrats, has said that the Government should talk to Iranian and Taliban leaders in order to find lasting resolutions to the conflicts in Iraq and Afghanistan. He added: "Negotiation with both the Taliban and Iran may be unpalatable, but it is the only route to success, and if it doesn't happen now it will be too late."
Posted by: john frum || 11/10/2008 00:00 || Comments || Link || E-Mail|| [6468 views] Top|| File under: al-Qaeda
Arabia
Binny's kid sez he'll stay in Qatar
The son of al-Qaeda leader Osama bin Laden said Sunday he has moved to Qatar after being prevented from entering Egypt and being denied political asylum by Spain, he told AlArabiya.net in an interview from Qatar.

Omar bin Laden said that Egyptian authorities had refused to renew his residency after it expired. "When I inquired about it, I was told I should return back to my country," he said. "I couldn't stay in Egypt illegally, so I decided to leave the country so as not to violate the Egyptian law."

He said that when he was in Spain he had received an offer from the American embassy there promising to grant him political asylum in Washington. "I preferred to travel to Qatar. I am happy now that I am living in an Arab and Muslim country. I will stay here until I get the British visa," Omar said.

Egyptian police said on Sunday they did not interrogate Omar bin Laden upon his arrival at Cairo International Airport, an Egyptian security source said. "Omar bin Laden was not prevented from entering the country and was not questioned by the Egyptian Police," Cairo International Airport Security Chief Mohsen Fahham told AlArabiya.net. "If he wants to return back to Egypt, he is welcomed. He decided to leave directly to Qatar after returning from a failed bid for political asylum in Spain," Fahham said, noting out that it was up to Omar to remain in Egypt or leave it.

Omar's English-born wife earlier told AFP that they were deported from Egypt after returning from a failed bid for political asylum in Spain, which turned down his request for political asylum on Saturday. "The Spanish government said that Omar was safe in Egypt and so had a place to go, but when we arrived in Egypt they deported us," his wife Zaina Alsabah bin Laden said by telephone from a passenger plane at Cairo airport.

The 27-year-old Omar, one of the children of the fugitive founder of the al-Qaeda terror network, had appealed against Spain's refusal on Wednesday to grant him asylum after arriving in Madrid from Cairo. But the Spanish authorities deemed that his security was not in danger and he returned late on Saturday to Cairo, where the couple met and have been living for several months.

Omar bin Laden, who has a Saudi passport, is the fourth child from Osama bin Laden's first marriage. His wife, 52, whom he married in 2007, is British, having changed her name from Jane Felix-Browne.

Omar trained with al-Qaeda in Afghanistan from age 14, but by 2000 became disillusioned with the Taliban's fight, according to an interview on earlier this year on CNN, and left with the blessing of his father. But he said he did not know where his father was and did not think his father was a terrorist. Omar said in a statement that he has not spoken to his father since 2000.

The couple, who met while horse riding, set up the "Al-Mirage" horse ranch just outside Cairo this spring and had planned to make a business out of arranging horse and camel back desert safaris from the ranch, which lies in the shadow of some of Egypt's lesser-known pyramids.

Zaina said on Sunday that she hoped they would be able to go to Britain in early 2009. In April Omar was denied entry to the United Kingdom, where his wife's children live, over fears his presence would cause "considerable public concern."
Posted by: Fred || 11/10/2008 00:00 || Comments || Link || E-Mail|| [6465 views] Top|| File under:
China-Japan-Koreas
South doubts Kim Jong photo forgery
South Korea denies rumors suggesting that a recent photograph of North Korea's leader may have been forged, amid reports over his health.

An undated still photo of Kim Jong-II was released on Wednesday, portraying the communist leader in front of a military lineup. South Korea's National Intelligence Service (NIS) told AFP on Sunday that it believed the photo, which British media had questioned, was real.

The picture shows the 66-year-old leader standing next to military commanders, while South Korean and US officials say he has missed a September 9 parade, which marked the country's 60th anniversary, because of a stroke he suffered in mid-August.

The British broadcaster BBC, and the London-based The Times newspaper questioned the picture's authenticity on Friday. Both highlighted differently-angled shadows and mismatching pixels. BBC carried a zoomed-in picture of the leader's leg, to demonstrate the mismatch. "The possibility of Mr. Kim's photo being forged seems very low," an NIS spokesman told AFP, but declined to comment on British speculations.

The South's unification ministry spokesman Kim Ho-Nyoun also told AFP he had no evidence to suggest forgery after observing the photo.
Posted by: Fred || 11/10/2008 00:00 || Comments || Link || E-Mail|| [6465 views] Top|| File under:
Home Front: Politix
Bambi to cozy up to Egypt and Syria
(IsraelNN.com) According to a report on Middle East Newsline, President-elect Barack Obama has dispatched his "senior foreign policy adviser", Robert Malley to Egypt and Syria to outline Obama's policy on the Middle East.


Malley's been promoted from 'never heard of him' to 'he has no role in our campaign' to 'senior foreign policy advisor' now, and may get promoted further in the near future to 'national security advisor'.

Malley reportedly relayed a promise from Obama that the United States would seek to enhance relations with Cairo and reconcile differences with Damascus.


This will be a distinguishing characteristic of Bambi's administration: he'll buy into a more traditional view of foreign relations from days gone by, one in which the U.S. cozies up to thugs and dictators in the name of stability. It doesn't work, and 9/11 was the result of fifty years of searching for 'stability'. Bush got it right, but Obama (of course) can't admit that, especially not now. The 'progressive' community is more than happy to sell other people's freedoms down the river in the name of 'peace'.

"The tenor of the messages was that the Obama administration would take into greater account Egyptian and Syrian interests," an aide to Malley was quoted as saying. The aide said Obama plans to launch a U.S. diplomatic initiative toward Syria. Malley met both Egyptian President Hosni Mubarak and Syrian strongman Bashar al-Assad "to explain Obama's agenda for the Middle East."

Aides to Malley also said that Obama told Mubarak that the United States would maintain military and civilian aid and sell advanced F-16 aircraft to Cairo. Egypt has not ordered F-16s in nearly a decade.


Just make sure the advanced kill switches are installed ...

Malley was an advisor to President Bill Clinton and played an active role in the Camp David summit with Ehud Barak and Yasser Arafat. He later published an article in which he laid some of the blame for the failure of those talks on Israel's doorstep.


Another Clintonista. I thought one of the good things about Bambi coming into office was that his wing of the party was going to get rid of all the Clinton types ...

In May 2008, Malley said in an interview that he had been in regular contact with Hamas, as part of his work for a conflict resolution think-tank called the International Crisis Group.


The ICG being another Soros-type group that just happens to be in the middle of everything controversial and stupid ...

This aroused ire and concern in pro-Israel circles, and prompted a spokesman for Obama to say that "Rob Malley has, like hundreds of other experts, provided informal advice to the campaign in the past. He has no formal role in the campaign and he will not play any role in the future."
One of the sponsors of the International Crisis Group is billionaire George Soros, who sits on its board and its executive committee. Other members of the board include former United States National Security Advisor to President Jimmy Carter, Zbigniew Brzezinski, and former general Wesley Clark, who called US support for Israel during the Second Lebanon War a "serious mistake" and said that "New York money people" - a phrase interpreted by many as a reference to Jews - were pushing the United States towards a confrontation with Iran.


Not a single one of these guys is a friend of Israel, of capitalism, or of a strong America.
Posted by: Steve White || 11/10/2008 00:00 || Comments || Link || E-Mail|| [6489 views] Top|| File under:
Home Front: WoT
Closing arguments to start in Holy Land case
Jurors in the Holy Land Foundation retrial will hear closing arguments starting today, and then they begin days or even weeks of deliberations on the largest terrorism financing case in U.S. history.

Prosecutors hope that evidence in their case, overhauled after last year's mistrial, proves that the defendants used the former Richardson-based charity to funnel more than $12 million to the Palestinian group Hamas, which is deemed a terrorist group by the U.S. government. Defense lawyers will stress in their closing arguments that Holy Land was once the largest Muslim charity in the U.S. and followed a "need, not creed" philosophy by helping Palestinian families living under oppressive Israeli occupation in the West Bank and Gaza Strip.

Since opening statements on Sept. 22, prosecutors have shown jurors seized documents that they say prove Holy Land, formed in the late '80s, was designated from the start as Hamas' chief fundraising machine. Travel records reveal that Holy Land flew radical Hamas clerics to the U.S. to headline often raucous fundraising festivals, featuring open support of Hamas and talk of "economic jihad" against the Israelis in their decades-long land struggle.

Some of the defendants were caught on clandestine FBI recordings of private meetings plotting to derail Arab-Israeli peace deals and in intercepted phone calls praising Hamas suicide bombings. The FBI tracked millions in wire transfers to and from Hamas operatives and a series of Palestinian charity groups, called zakat committees, which the government contends are Hamas front groups in the occupied territories. Records show that much of Holy Land's aid money went to families of suicide bombers and Hamas political prisoners.

But the defense says that most of the government's evidence predates 1995, the year when support of Hamas became illegal in the U.S. They have characterized the Justice Department's nearly 15-year investigation of Holy Land as a witch hunt spurred by pressure from the Israelis, who supplied prosecutors with most of their evidence linking the zakat committees to Hamas. The defense presented jurors with a former high-ranking State Department official who testified that Hamas did not control the zakat committees. And none of those committees, even today, are listed on government terrorist lists, they point out.

Jurors have a tough job ahead. Deliberations in last year's trial of the same five defendants collapsed after 19 days on Oct. 22, 2007. There were no convictions in that trial, but the jury acquitted one defendant of all charges and found two others not guilty on several charges before a juror changed her mind at the last minute. That prompted a mistrial that voided all their verdicts except for several not-guilty counts on one defendant. He still faces one conspiracy charge.

This time around, prosecutors pared down the number of charges against the defendants and significantly overhauled their presentation, which previously was criticized as confusing, boring and lacking in context. During testimony this fall, they worked in repeated references to the investigation's key players, pausing frequently to spell Arabic names. They rolled out more and better charts, graphically illustrating relationships and key points.

What will probably be most helpful to jurors – who must plow through more than 500 exhibits, including reams of translated Arabic documents and mountains of banking records – is a series of evidence road maps. These direct jurors to specific page numbers of documents that prosecutors say prove the zakat committees were controlled by Hamas – which is key to getting convictions. Prosecutors also packed in six additional witnesses, yet managed to shave off about two weeks from last year's two-month-long presentation.

One of the most anticipated new witnesses this year was Mohamed Shorbagi, Holy Land's former Georgia representative. He is serving more than seven years in prison after pleading guilty to giving support to Hamas. His testimony, viewed by a courtroom packed with Holy Land supporters, was that it was well-known in the Palestinian community here and abroad that the Richardson group's money went to Hamas. He said Hamas, which sponsors suicide bombings against Israelis, was widely viewed as a good steward of the money. Defense attorneys attacked his credibility, pointing out that he was getting time off his prison sentence for testifying.

The government's most controversial returning witness was "Avi," an Israeli Security Agency lawyer. He testified that it was well-known in the occupied territories and in Israeli intelligence that Hamas operatives staffed and controlled the zakats.
Posted by: ryuge || 11/10/2008 05:37 || Comments || Link || E-Mail|| [6467 views] Top|| File under: Hamas
India-Pakistan
Security fears over Pakistan's bankruptcy threat
Already nearly broke when the global financial crisis took hold, Pakistan now faces further woes that could take the nuclear-armed nation's security situation closer to the edge, experts said. The country, a frontline ally in the US-led campaign against Al-Qaeda and Taliban militants, has been forced to seek 10 billion dollars from western backers to stave of the threat of going bankrupt as early as February 2009.

The situation is perhaps the biggest challenge yet for Pakistan's new government as it tries to replace former president Pervez Musharraf's outdated economic and security policies.

Pakistan saw years of rapid growth after Musharraf seized power in a coup in 1999, with former Citibank executive-turned-premier Shaukat Aziz overseeing an apparent turnaround in the country's finances. But after Musharraf's allies were defeated in elections in February, the new civilian government quickly found itself facing gaping holes in the economy and public anger over rising prices.

The administration here denies that the country is facing a balance of payments crisis -- but admits that outside help is necessary to stabilise a crucial nexis of fears over Islamic extremism and atomic proliferation.

Pakistan saw years of rapid growth after Musharraf seized power in a coup in 1999, with former Citibank executive-turned-premier Shaukat Aziz overseeing an apparent turnaround in the country's finances. But after Musharraf's allies were defeated in elections in February, the new civilian government quickly found itself facing gaping holes in the economy and public anger over rising prices.

The largely impoverished population of 168 million is suffering from inflation that hit a 30-year-high in June, the last available figure, of 25.33 percent, making staple foods and fuel unaffordable. Meanwhile the Pakistani rupee has plummeted 23 percent against the US dollar since the start of the year. At one point last week it hit a record low of 80.5 rupees to the dollar.

The biggest impact of Pakistan's economic problems could be on its battle against extremism near the Afghan border. The country is still reeling from the bombing last month of the Islamabad Marriott Hotel, one of the few remaining symbols of foreign investment.

"Economic hardship and the militancy are directly linked," Talat Masood, a retired Pakistan army general and now a leading security analyst, told AFP. "People become more vulnerable to exploitation by militant forces, who always take advantage of public deprivation. Also, for Pakistan's huge army, economic problems make it impossible to sustain and upgrade the necessary equipment to wage counter-insurgency and counter-terrorism operations," Masood said.
Posted by: Pappy || 11/10/2008 00:00 || Comments || Link || E-Mail|| [6464 views] Top|| File under:
Taliban warn women visiting NADRA offices
Taliban posters put up in Landi Kotal on Sunday warned women against going to the offices of the National Database and Registration Authority (NADRA). A large number of men have recently been accompanying their wives to the NADRA office in the Khyber Agency town to apply for identity cards for enrolment in the Benazir Income Support Programme. But the Taliban posters in various bazaars of the town call the practice 'obscene' and 'un-Islamic' and threaten the families of 'serious consequences'. Locals had earlier complained the NADRA office did not have female staff to serve women. Monday is an exclusive day for women visitors to the office.
Posted by: Fred || 11/10/2008 00:00 || Comments || Link || E-Mail|| [6487 views] Top|| File under: TTP
Madrassas seek to shed terror label
Pakistani madrassas, having come to be viewed with deep suspicion in the West, are seeking to change the perception that they are incubators for extremism that spur young Muslims to commit acts of violence, according to a Washington Times report published on Sunday.

Media reports have tied former madrassa students to terrorist attacks in the United States and Europe and to militant groups operating in Afghanistan, but reporter Jason Motlagh finds the reports "hard to reconcile with the atmosphere of Jamia Naimia in Lahore".

"The actions of a small minority have given a bad name to Islam and a centuries-old educational system that can interface with a modern world," he quotes madrassa head Mufti Sarfraz Naimi as saying.

He said it was the duty of the government to 'find and crush' madrassas that preach violence. "We are preparing our students for every field of life," Naimi said. "They can become engineers or imams."

Teachers at the madrassa "promote tolerance above any political alignments, allowing students to form their own opinions independently", another administrator said.

Out of about 150,000 schools nationwide, roughly 15,000 are madrassas, a spokesman for the Ministry of Education told the Washington Times, but "only 1,000 or so have adopted the standardised curriculum".

The report says former president General (r) Pervez Musharraf had pledged in June 2002 to overhaul thousands of madrassas 'under pressure', and the US had 'put up $83 million toward this end', but "Musharraf's efforts were half-hearted, and resistance was strong, according to analysts and current state officials".

Khalid Rahman, director of the Institute for Policy Studies in Islamabad, said that in conservative parts of the country such as the Tribal Areas and Balochistan, religious institutions generally see prescribed reforms as 'out of context' with Islam and the traditional lifestyle. "This does not necessarily mean they are extremists, but because madrassas in these areas tend to play a dominant role in the development of children with limited exposure beyond school walls [it is] easier for them to be converted to any kind of [violent] venture" if influential figures are so inclined, Rahman said.

Asked about the ongoing US missile attacks on suspected Taliban targets that included madrassas, students of the madrassa in Lahore said "they harbour no ill will toward Americans but are angry with the government".

"We are only against their policies that have hurt Muslims," said Akbar Syed, 21, a native of NWFP. "The US wants to treat us like slaves here, when they should treat us like friends."
Posted by: Fred || 11/10/2008 00:00 || Comments || Link || E-Mail|| [6478 views] Top|| File under: Global Jihad
Iraq
In Iraq, Muqtada Sadr's followers struggle for relevance
Once the mightiest of Shiite militias, the Mahdi Army finds itself on the run as rivals benefit from government ties and U.S. backing. Efforts to reorganize into a socio-religious group may not help.

Reporting from Baghdad -- The Mahdi Army fighter gets nervous every time he passes an Iraqi army checkpoint in Sadr City. He has even shaved his beard, a sign of his piety and his fealty to the Shiite Muslim militia, so the soldiers won't recognize him.

"I am hunted. I can't stay home. The neighbors are informing on us," 28-year-old Bassem said at a recent rally for his leader, cleric Muqtada Sadr. Using a derogatory term for the Iraqi army, he added, "Four times, the dirty division has raided my house."

At the height of Iraq's civil war, the Mahdi Army was arguably the mightiest group in the country, revered as a protector of Iraq's Shiite majority and feared for its death squads and criminal activities. The militia functioned as a state within a state, its members collecting protection fees from businesses, its fighters intimidating the Iraqi security forces that were supposed to police them.

In a telling measure of the militia's power, the U.S. military credits Sadr's decision more than a year ago to call a cease-fire as one of the chief reasons for the sharp drop in violence in Iraq. But Sadr's fortunes have also plummeted, and his followers now contemplate a world where they are on the run and their Shiite rivals have the upper hand.

The current order in Sadr City is a bitter pill for the militia, a testament to its weakened state. Iraqi soldiers march through the street outside Sadr's headquarters in the crowded Baghdad district. Nearby, an army base fills the dirt lot where people once prayed on Friday afternoons. Deprived of the traditional spot, worshipers lay their prayer mats on the street.

The movement is trying to survive hard times by restructuring, absorbing fighters into a new social organization, and by waging a political campaign against an unpopular U.S.-Iraqi security agreement. The maneuvers could resurrect Sadr's militia as a leaner, more disciplined force that could vie for power in Iraq if America draws down and no longer provides military support to Sadr's rivals. Or they could mark the beginning of the end for the populist movement.

Although fighters such as Bassem say they must honor Sadr's freeze, others in Sadr City whisper about Mahdi Army loyalists who have started to set off explosives or shoot Iraqi soldiers at close range. The U.S. military says it has no record of such assassinations; still, the rumors suggest that some Mahdi Army factions could continue to carry out attacks even if the broader movement is marginalized, raising the specter of a return of the violent days of the past.

Sadr's troubles are rooted in the fighting between his militia and Iraqi security forces that erupted in March after Prime Minister Nouri Maliki ordered the army to clear the militia's strongholds in the southern city of Basra. The clashes there ended only when Sadr commanded his militia to stand down, and then did the same in Sadr City six weeks later.

The cleric's retreat was hailed as a victory for Maliki. Former Sadr supporters expressed relief at the end of the fighting and resentment toward the Mahdi Army for endangering them.

With his armed wing formally frozen, Sadr looked to repair his movement's image. He announced in June that his fighters should form a new social and religious education organization, named Mumahidoon, which aims to teach Iraqis about Islam. Some fighters would also be tapped to join an elite armed wing that Sadr has authorized to fight the Americans, outside the cities away from civilian populations.

Sadr's top aides echoed his message that the old Mahdi Army was finished in the cities. "The Americans may fear that the Mahdi Army will come back with weapons. We tell them no. That chapter is finished. The struggle is now in parliament and the political arena," said Sheik Hazem Araji, a senior advisor to Sadr.

Inside the Sadr headquarters, young men wait in a room with folding chairs to join Mumahidoon. Sayed Fareed Fadhili, the 28-year-old head of the group, admits things have become difficult for the movement since the government began targeting members last spring.

"Yes, we had more freedom before the Basra operation and good relations with the government. After Basra, everything changed," said Fadhili, dressed in the black turban and robes that denote a descendant of the prophet Muhammad.

Fadhili believes Mumahidoon will help sustain the movement. He plans to send representatives all over Baghdad and Iraq to instruct people about the proper teachings of Islam. He pledges that the Sadr movement will survive its current tribulations. "Any party or person cannot erase the Sadr movement," he said.

The U.S. military sees Mumahidoon as Sadr's bid to keep his militia alive. "To avoid having his organization continually targeted, he had to do something with them, so he followed the Islamic Brotherhood and Hezbollah model," a U.S. military intelligence officer said, referring to other Islamist movements that provide charitable services and enjoy popularity in the Arab world.

It allows Sadr to keep his ex-fighters present in communities. "Obviously the same guy who was committing violence is now supposed to be a community organizer. If you are in that community, you know who this guy is. That carries with it a certain amount of force behind what they say," said the intelligence officer, who spoke on condition of anonymity for security reasons. "The elements can also collect intelligence and serve as a front for other violent elements."

At the moment, veteran militia fighters are still reeling. Abu Baqr, a mid-level member in the Sadr organization, describes how stunned he was last spring when Sadr commanded the militia to stop fighting in Sadr City.
Posted by: GolfBravoUSMC || 11/10/2008 02:12 || Comments || Link || E-Mail|| [6469 views] Top|| File under:
EU aims to re-engage in Iraq after Obama takes office
And they'll take all the credit, and buy up all the Toyota Land Cruisers, and chase the local wimmins ...

You're thinking too small. They want the oil.

I think they're going to find out just what the Iraqis think of them. But the Euros might grab the oil anyways ...

BAGHDAD / Aswat al-Iraq: The Lebanese Daily Star on Saturday reported that the European Union is set to step up its engagement in Iraq once a new U.S. administration takes office, according to an internal paper by the French EU presidency.

"Our common interest is to contribute to the success of Iraq," the document seen by The Daily Star says. "Therefore, the European Union intends to re-engage in the country without delay."

According to the Daily Star, European countries like France and Germany were alienated from Washington in light of President George W. Bush's decision to go to war against Iraq in 2003. When Spain's socialist government withdrew its troops after a series of terror attacks, Madrid's relations with the U.S. also soured. The desire to re-engage with the U.S. over policies in Iraq coincides with Bush's designated successor Barack Obama's preparations for taking office.


Which demonstrates that the European abandonment of Iraq was never about principle but rather spite.

The document is part of a European effort to identify policy areas the 27-member block and the U.S. have in common. The Daily Star said that the EU foreign ministers discussed the paper, which is not intended for publication, on the sidelines of a meeting in Marseille Monday. The eight-page document is intended to provide a framework for European cooperation with the U.S. in key foreign-policy areas - the Middle East, Russia, Afghanistan, and Pakistan.

Diplomats familiar with the talks insisted that any level of re-engagement was linked to the security situation in Iraq. "At the moment, the country is probably still too insecure. But we're starting the discussion now. The better things get, the more we can do," a European diplomat, who spoke on condition of anonymity, said. "We are certainly concerned and we are thinking of ways of how to help stabilize the country," another diplomat said.

During his campaign, Obama had promised to withdraw American troops within 18 months from taking office. The U.S. and Iraq are currently negotiating a deal that would see the U.S. pull out of Iraq by 2011.

According to EU diplomats, considerations among European nations are still at an early stage. If the security situation improves, many of them may be ready to step up their work on development projects. In addition to that, diplomats said their governments would be ready to talk about enlarging an already existing law-and-order mission in the country.


You won't see a Euro in Baghdad until it's safe, at which point they really won't be needed, or especially wanted ...

Other diplomats floated the idea of stepping up training efforts of Iraqi police or gendarmerie forces. In the past, Germany has trained police officers outside Iraq on a limited scale. Italy had assisted Baghdad with the creation of a paramilitary force similar to its own Carabinieri. Earlier this year, the UN special envoy to Iraq, Swedish diplomat Staffan de Mistura, had called for more European help in setting up such a force.


Perhaps you guys should ask the Iraqis as to what they need?

It's not about the Iraqis. The EU wants the oil.
Posted by: Steve White || 11/10/2008 00:00 || Comments || Link || E-Mail|| [6489 views] Top|| File under:
Baghdad set to pay bill for 'Sunni Awakening' militias
The Iraqi government is set to put former rebels in Baghdad on its payroll, partially integrating what is arguably the country's largest militia into the armed forces, a senior official said Sunday. The transfer of responsibility for paying the so-called Sons of Iraq from the US military to the government begins with 54,000 men in the province of Baghdad on Monday.


Sounds pretty fair, since the Sons of Iraq played a major role in beating up AQI an chasing them out of town, at least most towns. It'll probably be a tricky and intricate operation to actually integrate them into the official government forces, but it needs done, if only as an insurance policy. With its religious and ethnic divisions Iraq's future lies in a secular state. At some point in the future the only people who won't be able to see that will be sundry holy men -- or Iraq will be back where it was prior to Petraeus.
Posted by: Fred || 11/10/2008 00:00 || Comments || Link || E-Mail|| [6466 views] Top|| File under: Iraqi Insurgency
Iraq sets provincial elections for January 31 as poll shows falling support for religious parties
Iraq on Sunday timetabled long-awaited provincial elections for January 31 as a survey showed religious parties apparently losing support. The elections, which Washington sees as key for achieving national reconciliation, will take place "in one day in Baghdad and the other provinces," Qazim al-Abudi, administrative director of the Iraq High Electoral Committee, told AFP.

"The electoral campaign will start at the end of this month or at the beginning of next month and it will last for two months," he said.

In a survey by Al-Amal Association, an Iraqi non-governmental association, only 22.7 percent of 12,000 people polled in 11 provinces said they would vote for religious parties. Voting for independent candidates was deemed a priority by 26.3 percent of the 11,000 Iraqis surveyed, while 23.7 percent said they would select democratic and secular blocks.

In the last provincial elections, in December 2005 , religiously affiliated parties won all the seats in the councils, with the exception of the Kurdish region and Kirkuk.

Washington has long said the poll was critical to consolidating Iraq's fledgling political process and reconciling its deeply divided ethnic groups following the 2003 US-led invasion that toppled now executed President Saddam Hussein. First planned for October 1, the polls were postponed when the national Parliament struggled to pass an election law due to concerns over the disputed oil-rich Kirkuk Province.

The January ballot will be held in only 14 of Iraq's 18 provinces after the new law excluded Kirkuk and the three Kurdish provinces of Irbil, Dohuk and Suleimaniyya. Elections in the three Kurdish provinces will not be held until after March 2009 and the existing multi-communal council will continue to administer the province of Kirkuk.
Posted by: Fred || 11/10/2008 00:00 || Comments || Link || E-Mail|| [6466 views] Top|| File under:
Israel-Palestine-Jordan
Barak: Israel should consider firing back at Qassam launchers
Defense Minister Ehud Barak urged the cabinet on Sunday to consider discussing in its next session the use of counter fire in response to the Qassam rockets being launched at the Negev from the Gaza Strip. During a debate on the matter of reinforcing Gaza-area homes, Barak suggested that the matter of responsive fire be raised during the cabinet's next meeting on Wednesday.

The defense minister stressed that the most recent Israel Defense Forces operation, which was carried out to destroy a tunnel from the coastal territory believed to be intended for abducting soldiers, was a "defensive raid."

"The operation does not give the Palestinian organizations justification for breaching the calm," he said. Barak was referring to the barrage of Qassam rockets which were launched following the raid. IDF and Israel Air Force troops killed at least six Hamas gunmen and one Islamic Jihad militant during the operations. In response, militants in Gaza fired 35 rockets at Israel on Wednesday and four each on Thursday and Friday.

Barak told cabinet ministers that should a discussion of the sort being held in the cabinet, he would like to see Attorney General Menachem Mazuz present to discuss the legal ramifications of response fire. Infrastructure Minister Benjamin Ben-Eliezer added that during this discussion, ministers must also consider the legal aspects of cutting off electricity to the Gaza Strip.

Vice Premier Haim Ramon proposed holding an expansive debate regarding Israel's policy on the cease-fire with the Gaza Strip. "The calm was called for a limited period and that time is running out," he said.

The special cabinet session called for Wednesday is thus far intended for debate on reinforcing homes in western Negev communities against rocket fire.

It is not clear why Barak chose to raise the subject of counter fire during that debate, considering that such a move would be in violation of the five-month old cease-fire.


Not having a highly trained legal mind, I can't quite see the logic in that statement.
Posted by: Fred || 11/10/2008 00:00 || Comments || Link || E-Mail|| [6466 views] Top|| File under: Hamas
Mideast Quartet try to keep peace talks afloat
The Quartet of Middle East peace mediators sought on Sunday to keep alive Israeli-Palestinian peace talks although political uncertainty in Israel has scotched hopes for a deal this year. The European Union, Russia, the United Nations and the United States strongly backed the talks launched at Annapolis, Maryland, nearly a year ago by U.S. President George W. Bush, despite expectations he will fail to meet his year-end target.

The Quartet also called for a halt to Jewish settlement activity on occupied Palestinian land, one of the thorniest issues in the peace talks, and for the dismantling of "terrorist infrastructure."

The Quartet also called for a halt to Jewish settlement activity on occupied Palestinian land, one of the thorniest issues in the peace talks, and for the dismantling of "terrorist infrastructure."

"The Quartet called for the continuing of the peace process in the framework of Annapolis," U.N. Secretary General Ban Ki-moon said after a meeting of the Quartet in the Egyptian resort of Sharm el-Sheikh. He was referring to the U.S. city where negotiations were revived in November 2007 after a near seven-year hiatus, with both sides committing to reaching a long-elusive deal by the end of this year.
Posted by: Fred || 11/10/2008 00:00 || Comments || Link || E-Mail|| [6464 views] Top|| File under: Palestinian Authority
Southeast Asia
Thousands gather to make faces, holler, as Bali bombers buried
Thousands of people gathered for the funerals of three Indonesians executed on Sunday for the 2002 Bali bombings, sparking clashes between police and emotional supporters.

The three men from the group Jemaah Islamiah, Imam Samudra, 38, and brothers Mukhlas, 48, and Amrozi, 46, were executed by firing squad in central Java shortly after midnight, claiming to want to die as "martyrs" and having shown no remorse for the attacks.

The bodies were delivered to the village mosque for prayers, before being carried through a crowd of onlookers--shadowed by armed police and many reporters--to an Islamic boarding school.

"Of course they are martyrs. They fought hard in the name of Islam but they died. But dying doesn't mean they lost -- they still won," said one supporter, refusing to give his name.

"This is God's grace. The mujahedeen (holy warriors) will fight on!" shouted someone in the crowd, crying and holding his hands to the sky in religious awe.

Among those in the streets were followers of controversial cleric Abu Bakar Bashir, who was accused of co-founding regional militant group Jemaah Islamiah and jailed for conspiracy over the Bali bombings, but later cleared of wrongdoing.

The bombers said they launched the attacks against packed nightclubs on the resort island of Bali -- killing 202 people, mostly foreign tourists -- to defend Islam and avenge U.S. military action in Afghanistan and Iraq and to create an Islamic caliphate spanning Southeast Asia.
Posted by: Fred || 11/10/2008 00:00 || Comments || Link || E-Mail|| [6479 views] Top|| File under:
Syria-Lebanon-Iran
Uranium found from suspect Syrian site
VIENNA, Austria — Diplomats say uranium has been found in environmental samples from a Syrian site bombed by Israel on suspicion it was a covert nuclear reactor.

The diplomats say that the uranium — combined with other elements found in the samples — merits further investigation by the International Atomic Energy Agency.

One of the diplomats told The Associated Press that the findings and other details will be presented by IAEA chief Mohamed ElBaradei in a report to the IAEA's 35-nation board next week.


Oh, boy. The IAEA. They're in trouble now...
Posted by: tu3031 || 11/10/2008 13:52 || Comments || Link || E-Mail|| [6481 views] Top|| File under:
Syria's Assad slam Israel's commitment to peace
Syria's President Bashar al-Assad accused Israel on Sunday of "instinctively" seeking aggression and cast doubt on the Jewish state's willingness to make peace with Syria at a meeting of Arab lawmakers in Damascus.

"Israel's refusal to meet the minimum legitimate demands of the Palestinians and the requirements for peace on the Syrian tack shows that peace for it is a tactical thing, not a strategic choice," Assad told the gathering. "Israel has never ruled out aggression because the Israelis have an instinctive fear of peace, especially with the shameless rise of their religious and racial extremism," he added.

Indirect peace talks between Syria and Israel were suspended about two months ago after Israeli Prime Minister Ehud Olmert resigned over a corruption scandal. The talks started months after Israeli planes bombed a military complex in eastern Syria. The United States, Israel's chief ally, said the target was an illegal nuclear reactor under construction. Syria denied the charge and Israel kept quiet.

Olmert, who is still caretaker prime minister, has said he wants to renew the Turkish-mediated talks. Syria has shown no objection and Assad did not address the issue directly.
Posted by: Fred || 11/10/2008 00:00 || Comments || Link || E-Mail|| [6478 views] Top|| File under: Govt of Syria
Terror Networks
Obama Planning U.S. Trials for Guantanamo Detainees
The president-elect's advisers quietly craft a proposal to ship dozens, if not hundreds, of imprisoned terrorism suspects to the United States to face criminal trials

WASHINGTON -- President-elect Barack Obama's advisers are quietly crafting a proposal to ship dozens, if not hundreds, of imprisoned terrorism suspects to the United States to face criminal trials, a plan that would make good on his promise to close the Guantanamo Bay prison but could require creation of a controversial new system of justice.

During his campaign, Obama described Guantanamo as a "sad chapter in American history" and has said generally that the U.S. legal system is equipped to handle the detainees. But he has offered few details on what he planned to do once the facility is closed.

Under plans being put together in Obama's camp, some detainees would be released and many others would be prosecuted in U.S. criminal courts.

A third group of detainees -- the ones whose cases are most entangled in highly classified information -- might have to go before a new court designed especially to handle sensitive national security cases, according to advisers and Democrats involved in the talks.


Isn't that what we've been advocating the last six years?

The move would be a sharp deviation from the Bush administration, which established military tribunals to prosecute detainees at the Navy base in Cuba and strongly opposes bringing prisoners to the United States. Obama's Republican challenger, John McCain, had also pledged to close Guantanamo. But McCain opposed criminal trials, saying the Bush administration's tribunals should continue on U.S. soil.

The plan being developed by Obama's team has been championed by legal scholars from both political parties. But it is almost certain to face opposition from Republicans who oppose bringing terrorism suspects to the U.S. and from Democrats who oppose creating a new court system with fewer rights for detainees.

Laurence Tribe, a Harvard law professor and Obama legal adviser, said discussions about plans for Guantanamo had been "theoretical" before the election but would quickly become very focused because closing the prison is a top priority. Bringing the detainees to the United States will be controversial, he said, but could be accomplished. "I think the answer is going to be, they can be as securely guarded on U.S. soil as anywhere else," Tribe said. "We can't put people in a dungeon forever without processing whether they deserve to be there."

The tougher challenge will be allaying fears by Democrats who believe the Bush administration's military commissions were a farce and dislike the idea of giving detainees anything less than the full constitutional rights normally enjoyed by everyone on U.S. soil.

"There would be concern about establishing a completely new system," said Rep. Adam Schiff of California, a member of the House Judiciary Committee and former federal prosecutor who is aware of the discussions in the Obama camp. "And in the sense that establishing a regimen of detention that includes American citizens and foreign nationals that takes place on U.S. soil and departs from the criminal justice system -- trying to establish that would be very difficult."


Apparently hard if you're a Democrat. No one else seems to have a problem with it.

Obama has said the civilian and military court-martial systems provide "a framework for dealing with the terrorists," and Tribe said the administration would look to those venues before creating a new legal system. But discussions of what a new system would look like have already started.

"It would have to be some sort of hybrid that involves military commissions that actually administer justice rather than just serve as kangaroo courts," Tribe said. "It will have to both be and appear to be fundamentally fair in light of the circumstances. I think people are going to give an Obama administration the benefit of the doubt in that regard."

Though a hybrid court may be unpopular, other advisers and Democrats involved in the Guantanamo Bay discussions say Obama has few other options. Prosecuting all detainees in federal courts raises a host of problems. Evidence gathered through military interrogation or from intelligence sources might be thrown out. Defendants would have the right to confront witnesses, meaning undercover CIA officers or terrorist turncoats might have to take the stand, jeopardizing their cover and revealing classified intelligence tactics.

In theory, Obama could try to transplant the Bush administration's military commission system from Guantanamo Bay to a U.S. prison. But Tribe said, and other advisers agreed, that was "a nonstarter." With lax evidence rules and intense secrecy, the military commissions have been criticized by human rights groups, defense attorneys and even some military prosecutors who quit the process in protest.

"I don't think we need to completely reinvent the wheel, but we need a better tribunal process that is more transparent," Schiff said.


The whole point of trying these jokers was to be as opaque as possible: judge them quietly, don't release the evidence, don't open up sensitive sources, and ship them to a quiet place for a long time. They're not US citizens and they don't enjoy the protections of the Constitution.

That means something different would need to be done if detainees couldn't be released or prosecuted in traditional courts. Exactly what that something would look like remains unclear.

According to three advisers participating in the process, Obama is expected to propose a new court system, appointing a committee to decide how such a court would operate. Some detainees likely would be returned to the countries where they were first captured for further detention or rehabilitation. The rest could probably be prosecuted in U.S. criminal courts, one adviser said. All spoke on condition of anonymity to discuss the ongoing talks, which have been private.

Whatever form it takes, Tribe said he expects Obama to move quickly. "In reality and symbolically, the idea that we have people in legal black holes is an extremely serious black mark," Tribe said. "It has to be dealt with."
Posted by: GolfBravoUSMC || 11/10/2008 02:37 || Comments || Link || E-Mail|| [6500 views] Top|| File under:
Who's in the News
76
[untagged]
3
Hamas
2
Iraqi Insurgency
2
TTP
1
Taliban
1
Global Jihad
1
al-Qaeda
1
al-Qaeda in Pakistan
1
Islamic Courts
1
Govt of Iran
1
Govt of Syria
1
Palestinian Authority
Bookmark
E-Mail Me
The Classics
The O Club
Rantburg Store
The Bloids
The Never-ending Story
Thugburg
Gulf War I
The Way We Were
Bio
Merry-Go-Blog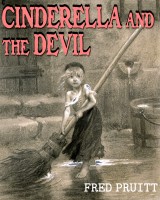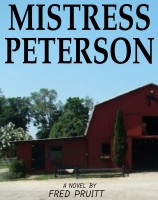 On Sale now!


A multi-volume chronology and reference guide set detailing three years of the Mexican Drug War between 2010 and 2012.

Rantburg.com and borderlandbeat.com correspondent and author Chris Covert presents his first non-fiction work detailing the drug and gang related violence in Mexico.

Chris gives us Mexican press dispatches of drug and gang war violence over three years, presented in a multi volume set intended to chronicle the death, violence and mayhem which has dominated Mexico for six years.
Click here for more information


Meet the Mods
In no particular order...


Steve White
Seafarious
Pappy
lotp
Scooter McGruder
john frum
tu3031
badanov
sherry
ryuge
GolfBravoUSMC
Bright Pebbles
trailing wife
Gloria
Fred
Besoeker
Glenmore
Frank G
3dc
Skidmark
Alaska Paul



Better than the average link...



Rantburg was assembled from recycled algorithms in the United States of America. No trees were destroyed in the production of this weblog. We did hurt some, though. Sorry.
44.197.230.180

Help keep the Burg running! Paypal: