Africa North
Egypt: Nuke program only for peaceful purposes
[Jerusalem Post Middle East] Egyptian officials reiterated on Thursday that the country's nuclear activities are of a "peaceful nature," a day after it was reported that UN nuclear inspectors found traces of weapons-grade uranium in Egypt last year and in 2007.

Egyptian Foreign Ministry spokesman Hossam Zaki called the media reports "mistaken and outdated."

"The issue dates back to 2007 and the International Atomic Energy Agency always confirms in its reports that Egyptian nuclear activities are of a peaceful nature and that there are no pending issues related to Egyptian cooperation with the IAEA," he said in an statement.

The IAEA report on the matter, obtained by The Associated Press on Wednesday, said Cairo believed the particles could have come into the country on containers with radioisotopes but that the IAEA was continuing its investigations because "it has not yet identified the source of the uranium particles."

Both high- (weapons-grade) and low-enriched uranium can be used to make radioisotopes, which are used in medicine and scientific research.

The report said traces of low-enriched uranium were found at the same site - Inshas, northeast of Cairo, where Egypt's two small research reactors are located.

Posted by: Fred || 05/08/2009 00:00 || Comments || Link || E-Mail|| [6480 views] Top|| File under:
Libya lodges extradition request for Lockerbie bomber
[Maghrebia] Libya on Wednesday (May 6th) formally requested the extradition of Lockerbie bomber Abdelbaset Ali Mohmed al-Megrahi from the UK. Al-Megrahi is currently serving a minimum term of 27 years in a Scottish prison for blowing up Pan Am Flight 103 over Lockerbie in 1988 and killing 270 people. His extradition became possible on April 29th, when Libya and the UK ratified a prisoner transfer agreement. The request could take three months or more to process, AFP reported, For his extradition to be approved, Al-Megrahi, who is terminally ill with cancer, will have to drop the appeal against his conviction.
Posted by: Fred || 05/08/2009 00:00 || Comments || Link || E-Mail|| [6463 views] Top|| File under:
China-Japan-Koreas
'Brisk' activity detected at North Korea nuclear test site
South Korean officials have detected "brisk" activity at a North Korean nuclear test site, a news report said on Thursday, days after the communist country threatened to conduct nuclear and missile tests.

Last week, the North said it would carry out a second nuclear test and test-launch intercontinental ballistic missiles, unless the UN Security Council apologises for criticising the country's April 5 rocket launch. On Thursday, South Korea's mass-circulation Chosun Ilbo newspaper reported that the South's authorities have continuously detected "brisk" activities of personnel and vehicle movements at the North's nuclear site in the northeastern county of Kilju, where the North conducted its first-ever nuclear test in 2006.

The paper quoted an unnamed South Korean government source as saying that the North is believed to be preparing to conduct a nuclear test soon. The paper didn't say how South Korea obtained the intelligence. South Korea's Defence Ministry, Foreign Ministry and the National Intelligence Service - the country's main spy agency - said they cannot confirm the report. The newspaper also said North Korea is speeding up construction of a new west coast missile test site by recently deploying more workers and equipment there.

The paper said the South Korean military believes the North may implement its threatened long-range missile tests at the new site. The paper quoted the source as saying the North is expected to advance the construction of the new launch site by several months, initially set for the end of this year. South Korean officials have said the new site appears designed to launch larger missiles or satellite projectiles than the North's present east coast Musudan-ni site.

In Beijing, meanwhile, American nuclear negotiators were hoping to devise a strategy for reviving the stalled talks. Special envoy Stephen Bosworth and Ambassador Sung Kim were scheduled to arrive in Beijing in the afternoon to meet with their Chinese counterparts. Restarting the talks poses a complex challenge for President Barack Obama's new administration and has taken on new urgency since the North said it was restarting its atomic programme. The US State Department said its two envoys will travel to Seoul on Friday before flying to Tokyo and Moscow next week -- a comprehensive tour of all the countries involved in the negotiations. The diplomats have no plans to travel to North Korea.
Posted by: Fred || 05/08/2009 00:00 || Comments || Link || E-Mail|| [6461 views] Top|| File under:
Clinton calls for patience with N. Korea
[Kyodo: Korea] Secretary of State Hillary Clinton called Thursday for patience before bringing North Korea back to the six-party talks on ending the reclusive stateŽs nuclear program. ŽŽWe have to try to get the North Koreans back into the six-party framework and continue the denuclearization of the Korean Peninsula,ŽŽ she told reporters. ŽŽWe may have to show some patience before that is achieved.ŽŽ


It's only been since -- what? -- 1953?
Posted by: Fred || 05/08/2009 00:00 || Comments || Link || E-Mail|| [6492 views] Top|| File under:
U.S. wants bilateral, multilateral engagement with N. Korea: envoys
[Kyodo: Korea] The United States hopes to engage bilaterally and multilaterally with North Korea to solve tensions through dialogue, the top U.S. envoy for North Korea said Thursday after holding talks with his Chinese counterparts. Stephen Bosworth, the U.S. special representative for North Korea policy, said he had ŽŽvery goodŽŽ meetings with Chinese Foreign Minister Yang Jiechi and Vice Foreign Minister Wu Dawei, the chair of the six-party denuclearization talks.

Posted by: Fred || 05/08/2009 00:00 || Comments || Link || E-Mail|| [6463 views] Top|| File under:
Home Front: Politix
US still committed to defeating al-Qaeda: Obama
[Al Arabiya Latest] President Barack Obama warned on Wednesday of more violence in Pakistan and Afghanistan, but said his government was still committed to defeating al-Qaeda, while trying to avoid civilian deaths on those countries.

Obama brought the Afghan and Pakistani presidents to the White House and said both leaders reaffirmed their commitment to the battle against al-Qaeda.

The Obama administration had sharply criticized both Hamid Karzai and Asif Ali Zardari in the past, questioning their commitment and capability to tackle the threat from al-Qaeda and the Taliban.

On his part Zardari is seeking U.S. military aid and political support, while Karzai hopes to purge Taliban havens in Pakistan, which are destabilizing his country.

"The road ahead will be difficult. There will be more violence and there will be setbacks," Obama said, with Afghanistan's Karzai and Pakistan's Zardari at his side.

"But let me be clear -- the United States has made a lasting commitment to defeat al-Qaeda but also to support the democratically elected sovereign governments of both Pakistan and Afghanistan. That commitment will not waiver and that support will be sustained."
Posted by: Fred || 05/08/2009 00:00 || Comments || Link || E-Mail|| [6486 views] Top|| File under: al-Qaeda
Home Front: WoT
US to take land for Flight 93 memorial mosque by eminent domain
One man inherited property that his grandfather bought during the Depression. A Lutheran pastor owns a cottage where he planned to retire with his wife. Two others own businesses.

But they and other property owners in rural southwestern Pennsylvania knew things would change in the aftermath of United Flight 93's crash on Sept. 11, 2001, which killed 40 passengers and crew and four terrorist hijackers. Plans were soon in the works for a memorial to honor the victims. Property owners say they realized that and were willing to cooperate and help make it happen.

But now that the government intends to take their land by eminent domain so the Flight 93 memorial can be built by the 10th anniversary of the terrorist attacks, property owners say they're disappointed and surprised by the plan.
Continued on Page 49
Posted by: Seafarious || 05/08/2009 00:00 || Comments || Link || E-Mail|| [6464 views] Top|| File under:
"Handyman" pleads guilty to killing Calif. editor
"Tool of the militant Islamists" is more accurate.

A former handyman pleaded guilty Thursday to killing two men, including a newspaper editor who was investigating the finances of a community group for which the defendant worked.

Devaughndre Broussard, 21, entered his plea to two counts of voluntary manslaughter as part of a deal with prosecutors. Under the terms of the deal, he will be sentenced to 25 years in prison in exchange for his testimony.

Broussard would have faced up to 32 years in prison if convicted at trial.

Broussard admitted to fatally shooting Oakland Post editor Chauncey Bailey in August 2007 and another man, Odell Roberson Jr., a month earlier. He testified that he carried out the slayings because he had been promised financial rewards.

Broussard had already provided grand jury testimony against Yusuf Bey IV, the leader of the now-defunct Your Black Muslim Bakery, and bakery associate Antoine Mackey. Bey was accused of ordering the two murders and Mackey was accused of driving the getaway van in Bailey's shooting and of being the shooter in a third slaying.

Both were scheduled to enter their pleas to murder charges on May 13. Their arraignment was pushed back to give them time to hire new defense attorneys. It wasn't immediately known if they had hired lawyers yet.

Your Black Muslim Bakery was an institution in Oakland's black community since it was founded more than 40 years ago and ran a bakery and a school and provided security. Its members, including Bey, have been accused of involvement in crimes that include a vandalism rampage of liquor stores in 2005 and the kidnapping and torture of two women in 2007.

Bailey, 57, was the editor of the Oakland Post, a newspaper focusing on African-American issues. He was investigating the bakery's finances and internal fighting when he was gunned down on his way to work.

Broussard's mother, Aundra Dixon, said Thursday that her son was "taking responsibility for what he had done."
Posted by: Seafarious || 05/08/2009 00:00 || Comments || Link || E-Mail|| [6464 views] Top|| File under:
CIA Says Pelosi Was Briefed on Use of 'Enhanced Interrogations'
Intelligence officials released documents this evening saying that House Speaker Nancy Pelosi (D-Calif.) was briefed in September 2002 about the use of harsh interrogation tactics against al-Qaeda prisoners, seemingly contradicting her repeated statements over the past 18 months that she was never told that these techniques were actually being used.


As the Instapundit says, we'll need a Truth Commission to get to the bottom of it.

In a 10-page memo outlining an almost seven-year history of classified briefings, intelligence officials said that Pelosi and then-Rep. Porter Goss (R-Fla.) were the first two members of Congress ever briefed on the interrogation tactics. Then the ranking member and chairman of the House Intelligence Committee, respectively, Pelosi and Goss were briefed Sept. 4, 2002, one week before the first anniversary of the 9/11 terrorist attacks.

The memo, issued by the Director of National Intelligence and the Central Intelligence Agency to Capitol Hill, notes the Pelosi-Goss briefing covered "EITs including the use of EITs on Abu Zubaydah." EIT is an acronym for enhanced interrogation technique. Zubaydah was one of the earliest valuable al-Qaeda members captured and the first to have the controversial tactic known as water boarding used against him.

The issue of what Pelosi knew and when she knew it has become a matter of heated debate on Capitol Hill. Republicans have accused her of knowing for many years precisely the techniques CIA agents were using in interrogations, and only protesting the tactics when they became public and liberal antiwar activists protested.

In a carefully worded statement, Pelosi's office said today that she had never been briefed about the use of waterboarding, only that it had been approved by Bush administration lawyers as a legal technique to use in interrogations. "As this document shows, the Speaker was briefed only once, in September 2002. The briefers described these techniques, said they were legal, but said that waterboarding had not yet been used," said Brendan Daly, Pelosi's spokesman.


This is a bald-faced lie. She knew and she knew what it meant.

Pelosi's statement did not address whether she was informed that other harsh techniques were already in use during the Zubaydah interrogations.

In December 2007 the Washington Post reported that leaders of the House and Senate intelligence committees had been briefed in the fall of 2002 about waterboarding -- which simulates drowning -- and other techniques, and that no congressional leaders protested its use. At the time Pelosi said she was not told that waterboarding was being used, a position she stood by repeatedly last month when the Bush-era Justice Department legal documents justifying the interrogation tactics were released by Attorney General Eric Holder.

The new memo shows that intelligence officials were willing to share the information about waterboarding with only a sharply closed group of people. Three years after the initial Pelosi-Goss briefing, Bush officials still limited interrogation technique briefings to just the chairman and ranking member of the House and Senate intelligence committees, the so-called Gang of Four in the intelligence world.

In October 2005, CIA officials began briefing other congressional leaders with oversight of the intelligence community, including top appropriators who provided the agency its annual funding. Sen. John McCain (R-Ariz.), a prisoner-of-war in Vietnam and an opponent of torture techniques, was also read into the program at that time even though he did not hold a special committee position overseeing the intelligence community.
Posted by: Steve White || 05/08/2009 00:00 || Comments || Link || E-Mail|| [6465 views] Top|| File under:
India-Pakistan
President Ten Percent holds talks with Karzai, JFKerry
[Geo News] President Asif Ali Zardari has held trilateral meeting with Afghan President Hamid Karzai and US Senator John Kerry here on Thursday, Geo news reported. According to sources, the meeting discussed the necessary ways needed to be adopted to counter Taliban in the restive areas of Pakistan and Afghanistan.
Posted by: Fred || 05/08/2009 00:00 || Comments || Link || E-Mail|| [6469 views] Top|| File under: Govt of Pakistan
Pak army called in to eliminate terrorists: PM
[Geo News] Prime Minister Yusuf Raza Gilani Thursday said the armed forces have been called in to eliminate the terrorists in Swat and Malakand Division. In a televised address to the nation, the Prime Minister also said that one billion rupees have been provided for the rehabilitation of the internally displaced persons. He announced employment will be provided to one member of a family which has lost any of its member at the hands of terrorists. The Prime Minister said the above decisions were taken after holding consultations with the political parties and other stakeholders. He said although the government adopted the path of talks and negotiations to resolve Swat issue the terrorist elements continued to challenge the writ of the government. Â"We went ahead and implemented Nizam-e-Adl Regulation in the Malakand Division in line with the long standing demand of the locals,Â" he said and added that later President Asif Ali Zardari also signed the NAR. However, he said, all these steps failed to bring about peace in the region as terrorists kept targeting the set ups of paramilitary forces and other security personnel. Â"This situation required taking of some decisive steps,Â" the Premier said. He appealed to the nation to stand united and extend its complete cooperation to the government in the fight scourge of terrorism.
Posted by: Fred || 05/08/2009 00:00 || Comments || Link || E-Mail|| [6488 views] Top|| File under: Govt of Pakistan
China has reservations on US policies for region: Ambassador
[Geo News] Chinese Ambassador to Pakistan Luo Zhaohui has said that his country has reservations on the US policies for the region but added that China continues to extend its cooperation for elimination of terrorism. Talking to media after his visit to Islamabad Chamber of Commerce, the Chinese envoy said the region is facing a threat of terrorism and in order to counter it China is continuing to cooperate with the stakeholders including Pakistan and the US. Luo Zhaohui said the UN has declared the Chines separatist organization as terrorist outfit and appreciated the fact that Pakistan has always backed China's point of view. He called for ensuring better security to 10,000 Chinese engineers presently providing their services within Pakistan.
Posted by: Fred || 05/08/2009 00:00 || Comments || Link || E-Mail|| [6486 views] Top|| File under:
Kayani vows decisive victory
Chief of Army Staff (COAS) General Ashfaq Kayani vowed on Thursday that the Pakistan Army would mobilise all available resources to launch a 'decisive operation' to crush the Taliban. "The Pakistan Army will employ requisite resources to ensure a decisive ascendancy over the Taliban," the ISPR quoted him as saying at the 118th corps commanders' conference held at the General Headquarters (GHQ). The COAS said the army was 'fully aware' of the gravity of the 'internal threat'. "The army has developed full-scale facilities to focus on low intensity conflict related operations," he said, adding that the military was fully prepared to meet conventional threats as well. He said the prevailing security situation required that all elements of national power work closely together to fight terrorism and extremism. Sources said the corps commanders' meeting would continue today, and take up the promotion of brigadiers to the rank of major generals.
Posted by: Fred || 05/08/2009 00:00 || Comments || Link || E-Mail|| [6465 views] Top|| File under: Govt of Pakistan
Nawaz offers unconditional support to govt
PML-N chief Nawaz Sharif says he is ready to support the government unconditionally in greater national interest because of the grave crisis facing Pakistan. He said this in a special interview to Najam Sethi, Editor of Daily Times, to be aired on Dunya TV at 8.05pm today. This is his first TV interview since the long march and touches on all aspects of local and global politics, including questions on Pervez Musharraf, Kargil, Balochistan, Taliban, APC, National Government etc.
Posted by: Fred || 05/08/2009 00:00 || Comments || Link || E-Mail|| [6462 views] Top|| File under: Govt of Pakistan
'Islam against enforcing sharia by force'
Ulema and religious leaders on Thursday declared that Islam did not allow anyone to enforce sharia by force.

They unanimously said Islam did not permit anyone to take up weapons to force people to accept sharia, adding that Islam ordained the use of peaceful means to spread the religion's teachings.

The religious leaders expressed the views at a conference of clerics and religious scholars organised by the Auqaf and Religious Affairs Department at the Auqaf Auditorium.

Provincial Minister for Religious Affairs Nimroz Khan, Qari Ruhullah Madni, Haji Javed, Maulana Yusuf Qureshi, Jamiat Ulema-e-Islam-Fazl (JUI-F) MPA Mufti Kafayatullah and Maulana Wisal were present.

The conference passed a unanimous declaration, demanding the NWFP provincial government and the Tehreek-e-Nifaz-e-Shariat-e-Muhammadi (TNSM) leadership honour the peace agreement to implement the Nizam-e-Adl Regulation.

The participants also demanded the provincial government appoint qualified religious scholars as qazis in accordance with the Nizam-e-Adl Regulation.

The speakers called for adequate arrangements for the internally displaced persons (IDPs) from Swat, Buner and Lower Dir and provision of shelter and food for them.

Provincial minister Nimroz Khan urged all segments of the society to shun all differences and make efforts for the restoration of peace in the province.

Posted by: Fred || 05/08/2009 00:00 || Comments || Link || E-Mail|| [6464 views] Top|| File under: Govt of Pakistan
Zardari says military offensive to last until normalcy
[Geo News] President Asif Ali Zardari has said Thursday that military operations against extremists would last until "normalcy" returns to the troubled Swat Valley.

"It is going to carry on until life in Swat comes back to normalcy," Zardari told a joint press conference at the US Capitol after meeting key senators.

He was speaking after the Prime Minister, Syed Yousuf Raza Gilani, urged Pakistan to unite against extremists as air and ground troops pounded militant targets in the Swat Valley.

The government had in February entered an agreement -- which came under harsh criticism in Washington -- that put three million people in the region under strict Islamic law in hopes of ending the nearly two-year Taliban insurgency.

Zardari was in Washington for three-way talks involving Afghan President Hamid Karzai, part of US President Barack Obama's new focus on fighting extremism both in Pakistan and Afghanistan.

"It's a regional problem, it's a worldwide problem," Zardari said. "I think the world is coming to that realization."

Afghan president Hamid Karzai, on the occasion, said devising a new strategy to make counter insurgency came under discussion during talks and we took up the issues of rising civilian casualties in US strikes as this is really a critical matter which is helping insurgents win sympathies of people.

Senator John Kerry said that counter terrorism is Pak-Afghan's own war and added US sees interests in both neighbouring countries and wishes to resolve crisis existing in the region but questioned Pakistan and Afghan governments' seriousness to combat insurgency.

To a question, Senator Kerry said a new Pakistan aid bill will soon be completed in US Congress.
Posted by: Fred || 05/08/2009 00:00 || Comments || Link || E-Mail|| [6483 views] Top|| File under: Govt of Pakistan
UN warns of crisis as thousands flee fighting in Swat Valley
[Mail and Globe] Officials and aid workers in Pakistan were on Thursday facing a fresh influx of people fleeing fighting between government forces and Taliban militants in the Swat valley as the United Nations warned that the situation was fast becoming a major crisis.

Following heavy ground and air assaults, which reached the outskirts of the region's main town, Mingora, many people took advantage of a brief lull in the violence to load their families into cars and trucks and flee. Thousands have already arrived in the town of Mardan, further south inside the north-west frontier province.

The government is preparing for up to 500 000 internal refugees -- the largest displacement crisis in Pakistan's history. According to one UN official in Mardan, up to 60 000 displaced people have already registered at centres in the town.

The figure is likely to be only a fraction of the real total as most fleeing families stay with relatives or friends rather than seeking official help. Several thousand people are already based at camps around Mardan. Hundreds more are waiting to register for assistance with shelter and food.

"The international community needs to realise that this is becoming one of the major displacement crises in the world and it needs to be dealt with," Killian Kleinschmidt, the deputy head of the UN refugee agency in Pakistan, said. "We need money now for what is going to happen through the summer."

More than 500 000 Pakistanis driven out by fighting in other regions of the country's north-west are already living in camps or with relatives elsewhere.

Washington sees the fighting as a key test of Pakistan's commitment to tackling an increasingly powerful Taliban insurgency.

In February, the government in Islamabad agreed to the introduction of Islamic sharia law in Swat, formerly a tourist destination, prompting US concern about what is saw as capitulation to Taliban pressure. But the pact broke down and, 11 days ago, security forces began an operation to remove militants from several districts, resulting in heavy fighting.

According to the government, more than 60 militants have been killed. The Taliban says 30 civilians have died.

On Wednesdya, the Pakistani president, Asif Ali Zardari, met the US president, Barack Obama, and the Afghan president, Hamid Karzai, in Washington.

Both Zardari and Karzai "fully appreciate the seriousness of the threat" posed by al-Qaeda and its allies, Obama said later.

The US secretary of state, Hillary Clinton, praised the operation in Swat. "I'm actually quite impressed by the actions the Pakistani government is now taking," she said. "I think that action was called for, and action has been forthcoming."

The US defence secretary, Robert Gates, told US troops in Afghanistan today that there was no prospect of their being deployed across the border. During a question and answer session at a US base, Gates told a sergeant he did not have to "worry about going to Pakistan".

The last battle in Swat, over of period of 18 months from late 2007, saw militants fight the army to a standstill, resulting in the now-collapsed February peace deal.

Since then, the 15 000 security forces in Swat, a mixture of regular army and paramilitary frontier corps, have been largely confined to base.
Posted by: Fred || 05/08/2009 00:00 || Comments || Link || E-Mail|| [6487 views] Top|| File under: TTP
ŽAbbas to form new govŽt without HamasŽ
[Jerusalem Post Middle East] Palestinian Authority President Mahmoud Abbas plans to ask his prime minister within the coming week to form a new government without Hamas, a senior aide said Thursday. Months of power-sharing talks between Fatah and Hamas have gone nowhere. "If they continue like this, it could last for years," aide Yasser Abed Rabbo said.

Formation of a new government enjoys "external support," he added, referring to Egypt, which has mediated the floundering power-sharing talks. There was no immediate comment from Egyptian officials.

Abed Rabbo said the next round of Egyptian-brokered contacts would take place on May 16 as planned, but Hamas shared his pessimism regarding their outcome. "There are no signals on the horizon of a power-sharing deal with Fatah," said Mahmoud Ramahi, a Hamas leader.

Fatah insists that Hamas yield to international demands to recognize Israel, renounce violence and accept existing agreements between Israel and the Palestinians, "which the movement will not accept under any condition," Ramahi said. But he cautioned that if Abbas forms a new government "that would undermine" the unity talks, he added.

Abbas ordered the formation of the current government in the West Bank after Hamas overran Gaza nearly two years ago, routing Fatah security forces and in effect creating dueling Palestinian governments. He claims authority over Gaza, too, but in practice has no influence there.

The new government PA Prime Minister Salaam Fayad will be asked to form will include old ministers and new, Abed Rabbo said.
Posted by: Fred || 05/08/2009 00:00 || Comments || Link || E-Mail|| [6463 views] Top|| File under: Hamas
Hamas appoints new interior minister
[Jerusalem Post Middle East] Hamas has appointed a new interior minister to oversee the work of its security forces in the Gaza Strip. The new minister, Fathi Hammad, has replaced Said Siam who was obliterated killed by Israel in January during Operation Cast Lead.

On Tuesday, Hammad attended the weekly meeting of the Hamas cabinet in Gaza City for the first time in his capacity of interior minister. He said after the meeting that he planned to continue building and developing the Hamas-controlled security forces in the Strip.

Hammad was elected as member of the Palestinian Legislative Council in January 2006. In the past few years he was also in charge of Hamas's Al-Aksa TV station.

The post of interior minister is one of the most important portfolios in the Hamas cabinet because the minister is directly in charge of all the security forces. Unlike his predecessor, Hammad maintains good relations with representatives of the rival Fatah faction in the Gaza Strip.

His appointment came shortly after Hamas announced that it had reelected Khaled Mashaal as head of its political bureau in a secret vote. The appointment of Hammad also coincided with reports according to which Hamas policemen have been deployed in various parts of the Strip in an attempt to stop militiamen from firing rockets at Israel. It's not clear if the appointment will have any impact on efforts by Hamas and Fatah to end their power struggle that has been raging for three years.

Meanwhile, two senior Fatah leaders in the Gaza Strip complained on Wednesday that Hamas policemen who stopped them at a checkpoint in the northern Gaza robbed them confiscated their personal belongings and documents that they were carrying. The two, Zakariya al-Agha and Ibrahim Abu al-Naja, were on their way back from the West Bank when they were stopped at a Hamas checkpoint near the Erez border crossing. They were later released without the documents.

Fatah officials said that Hamas security forces had summoned several top Fatah operatives for questioning. They added that one of them, Nahed Khalil, from the northern Gaza Strip, had been brutally tortured while in detention. Khalil was recently released from an Israeli prison after completing a two-year sentence for security offences.
Posted by: Fred || 05/08/2009 00:00 || Comments || Link || E-Mail|| [6485 views] Top|| File under: Hamas
Sri Lanka
200,000 plus Tamil civilians rescued
[Iran Press TV Latest] Over 200,000 Tamil civilians have been rescued from the Tamil Tigers' 'clutches' since January, Sri Lankan President Mahinda Rajapaksa says.

"I am glad that over 200,000 civilians have been able to escape from the Liberation Tigers of Tamil Eelam (LTTE) due to the meticulous operations of the armed forces," Rajapaksa said in an address to the diplomatic community in Colombo on Thursday.

He said the armed forces had engaged in an heroic task to rescue the civilians from the LTTE controlled areas.

According to officials, he said, the LTTE is now confined to 4.5 sq kms in the 'No-Fire-Zone' in Mullaitivu.

"In my view, the urgent need of the hour is the sensitivity and understanding of the international community on ground realities," Rajapaksa said.

Addressing the international community, he said, "The LTTE has an extensive international network spread among many of your countries. As members of the international community, friends of Sri Lanka need to bring pressure to bear on the LTTE to lay down their arms and surrender."

In related news, a military spokesman said that the Lankan forces on Thursday fought their way to just 800 meters from Mullaitivu where an estimated 10,000-15,000 Tamil civilians are trapped along with the top LTTE leadership, capturing a Tiger fortification and killing a number of rebels.

The troops pushed into the rebel-held village of Karayamulliavaikkal, advancing over areas heavily mined by the Tigers and fighting off attacks from their suicide bombers.

Military sources say that between 500 to 1,000 Black Tigers have formed a last wall of defense around Tiger supremo Velupillai Prabhakaran and others.
Posted by: Fred || 05/08/2009 00:00 || Comments || Link || E-Mail|| [6486 views] Top|| File under:
Who's in the News
44
[untagged]
7
Govt of Pakistan
6
TTP
2
Hamas
1
al-Qaeda
1
Taliban
1
Pirates
1
Palestinian Authority
Bookmark
E-Mail Me
The Classics
The O Club
Rantburg Store
The Bloids
The Never-ending Story
Thugburg
Gulf War I
The Way We Were
Bio
Merry-Go-Blog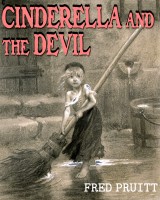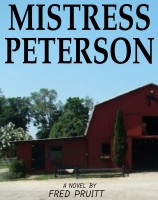 On Sale now!


A multi-volume chronology and reference guide set detailing three years of the Mexican Drug War between 2010 and 2012.

Rantburg.com and borderlandbeat.com correspondent and author Chris Covert presents his first non-fiction work detailing the drug and gang related violence in Mexico.

Chris gives us Mexican press dispatches of drug and gang war violence over three years, presented in a multi volume set intended to chronicle the death, violence and mayhem which has dominated Mexico for six years.
Click here for more information


Meet the Mods
In no particular order...


Steve White
Seafarious
Pappy
lotp
Scooter McGruder
john frum
tu3031
badanov
sherry
ryuge
GolfBravoUSMC
Bright Pebbles
trailing wife
Gloria
Fred
Besoeker
Glenmore
Frank G
3dc
Skidmark
Alaska Paul



Better than the average link...



Rantburg was assembled from recycled algorithms in the United States of America. No trees were destroyed in the production of this weblog. We did hurt some, though. Sorry.
44.197.230.180

Help keep the Burg running! Paypal: