Africa Horn
Ethiopia denies troops entered Somalia
Witnesses said Tuesday that Ethiopian troops have crossed the border into war-ravaged Somalia and appear to be stationing themselves in a town at a strategic crossroads. A witness said he saw 12 military vehicles, but the number of troops was not clear, nor was it clear if they were a vanguard of a larger force or an attempt to protect the porous border from Somalia's Islamist insurgents.

Witnesses said they saw Ethiopian troops in the Somali town of Kalabeyr, 22 kilometers from the Ethiopian border and 18 kilometers north of Belet Weyne, the provincial capital of Somalia's Hiran region. Kalabeyr lies at a strategic junction of a road that links southern, central and northern Somalia to the Ethiopian border.

Ethiopian Foreign Ministry spokesman Wahde Belay, however, said Tuesday's reports were untrue. Somali Information Minister Farhan Ali Mahmoud would not comment on the reports.

There have been sporadic reports of Ethiopian troops crossing into Somalia since early this year when Ethiopia pulled out the forces it had sent there in 2006 to restore the UN-backed government to power in the capital, Mogadishu.


Posted by: Pappy || 05/20/2009 00:00 || Comments || Link || E-Mail|| [336066 views] Top|| File under: Islamic Courts
Bangladesh
BNP leaders urge action against corruption suspects in party
Leaders of the Bangladesh Nationalist Party on Tuesday demanded that the partys chairperson, Khaleda Zia, take action regarding corruption suspects in the party.

They called on her to quickly and firmly reorganise the party by placing honest, dedicated and tested leaders at the forefront. They also criticised the government for the latters submissive attitude to neighbouring India which is preparing to construct a multipurpose barrage across Barak River in Tipaimukh, which is upstream of Surma and Kushiara rivers of Bangladesh.

'You need not pay heed to the judgment, if any, of the Supreme Court. You must take action against the person whom you believe to be corrupt, said BNPs joint secretary-general Mirza Abbas at a discussion held at the Institute of Diploma Engineers. 'You have a tough time ahead as conspiracies are brewing in the party.


All by people who want their share of the boodle, and maybe the bejeweled turban ...

Gayeshwar Chandra Roy, another joint secretary-general, said, 'The people will be happy if you take action against corruption suspects [in the party], no matter what their number is.

'Why should you feel pity for us if we commit any offence when the Anti-Corruption Commission failed to prove that you are a corrupt person despite its all-out attempts? he questioned.

Abbas and Gayeshwar urged Khaleda to identify the leaders whose loyalty to the BNP was unquestioned while reorganising the party. Gayeshwar said that many BNP members lack the ideals of Zia. 'A genuine follower of Zia cannot be greedy for hundreds of mansions and cars.

Khaledas adviser ASM Hannan Shah stressed the need for quick reorganisation of the party with a firm hand by placing honest, dedicated and tested leaders at the forefront.

Chittagong city BNP convenor Syed Wahidul Alam, Juba Dal president Barkat Ullah Bulu and general secretary Syed Moazzem Hossain Alal stressed the need to keep the party free from conflicts of interest between the leaders.
Posted by: Steve White || 05/20/2009 00:00 || Comments || Link || E-Mail|| [336064 views] Top|| File under:
List of 25 absconding BDR soldiers released
The Bangladesh Rifles on Tuesday published a list of 25 soldiers who have been absconding since the bloody February mutiny in the Pilkhana. The number of absconding soldiers was much higher, but many of them have either been arrested or have surrendered by this time, commerce minister Mohammad Faruk Khan, also the coordinator of three investigation committees probing the BDR rebellion, told reporters on Tuesday.

Lists of the absconders along with their photographs have been sent to police stations, airports and border outposts, said the minister, adding that many of them were involved in the massacre in the Pilkhana.

The government had earlier announced a bounty of Tk 50,000 for the arrest of each of the absconding soldiers, which still remains in force, he added.
Posted by: Steve White || 05/20/2009 00:00 || Comments || Link || E-Mail|| [336065 views] Top|| File under:
BDR reform plan unveiled
The committee on restructuring the embattled BDR Tuesday submitted its partial report to the coordination body with a set of recommendations, including ten possible names and mottoes for a re-born border force.

Commerce Minister Lt Col (retd) Faruk Khan, who heads the coordination committee, told reporters that they would submit the recommendations to the government after scrutiny. He said a new name of the mutiny-mauled Bangladesh Rifles (BDR) would be selected from the proposed ten. He, however, did not disclose the proposals on the nomenclature.

The border security force started off in 1795 as Ramgarh Local Battalion with the task of suppressing insurgents in that area which it accomplished. It established the first camp at Peelkhana in 1799. It was later reorganized and renamed as Frontier Guards in 1861. The force was further renamed Bengal Military Police in 1891. The force was further reorganized under the name of Eastern Frontier Rifles in 1920. After partition of India in 1947, it was reformed as East Pakistan Rifles (EPR), which emerged as BDR after Bangladesh's independence from the Pakistani rule in 1971.


Perhaps a little more Ramgarh and a little less EPR in the future ...

And the latest successor faced with its nemesis for the February 25-26 mutiny in which its entire command composed of mostly army officers was eliminated.

Faruk Khan also said that the committee recommended two separate sets of uniform-one for official purpose and a separate one for use during guarding the border. "There are five different designs of uniforms proposed by the committee," he said.
Posted by: Steve White || 05/20/2009 00:00 || Comments || Link || E-Mail|| [336064 views] Top|| File under:
Caribbean-Latin America
Venezuela set to build first oil rig with China
Venezuela is poised to begin building the first joint Venezuelan-Chinese oil drilling platform in June, according to Energy Minister Rafael Ramirez.


Do oil drilling platforms call for much in the way of fly ash?

"The oil drilling platform is at a very advanced stage in the (western) Orinoco Belt," Ramirez told the Panorama newspaper, from the northwestern city of Maracaibo, on Monday. "In June ... Venezuela will assemble the first oil rig with Venezuelan labor."

Run through a joint venture between Venezuelan Petroleum (PDVSA) with a 60 percent stake, and China National Petroleum Company (CNPC) with a 40 percent stake, the oil rig will maintain 24 active teams equipped with "the latest technology," Ramirez said.

There are currently 276 active oil rigs in Venezuela, 51 of which are owned by PDVSA and the rest are run by contractors. Seventeen others are undergoing maintenance and four are inactive due to cuts agreed with the Organization of the Petroleum Exporting Countries (OPEC), the newspaper said.


More of that coming as the 'contractors' with experience pull out and PDVSA becomes more and more just another part of Hugo's thugocracy ...

"We hope that in a few years, we can take assume control of all oil rigs in the country," Ramirez said.

The planned oil rig assembly is the second stage of a 2007 deal under which China agreed to build 13 high-tech oil-drilling platforms that can drill 8,000 feet (2,400 meters) deep. The third stage anticipates manufacturing and maintaining oil wells in Venezuela.

In 2007, PDVSA said it was investing 3.5 billion dollars in building and maintaining oil rigs through 2012.


Much of which is being side-tracked and stolen ...

During his last visit to Beijing in April, Venezuelan President Hugo Chavez discussed the possibility of constructing a refinery in the country, capable of processing 400,000 barrels at day. China buys 300,000 barrels of Venezuelan crude every day, and is eager for more from the Latin American country as part of its global quest for a diverse range of energy supplies.
Posted by: Steve White || 05/20/2009 00:00 || Comments || Link || E-Mail|| [336071 views] Top|| File under:
Home Front: WoT
Tampa: New imam charged with sexual battery of teen
The Muslims met in a storefront next to gyro shop until they built the towering, blue mosque near downtown. They called the mosque Masjid Omar Al Mokhtar.

At first, they relied on visiting imams. Then, about two months ago, they flew in a full-time prayer leader from Egypt.

Monday, the news devastated them: Police accused the imam of sexually assaulting a teenage boy at the mosque.

Yasser Mohamed Shahade remains in the Orient Road Jail without bail, facing one count of a sexual battery on a 13-year-old. ...
Posted by: ed || 05/20/2009 09:39 || Comments || Link || E-Mail|| [336073 views] Top|| File under:
Senators reject closing Gitmo prison without plan
Proving once again it is easier to stand on a soap box than to sit behind a desk.


WASHINGTON -- President Barack Obama's promise to close the Guantanamo Bay prison suffered a blow Tuesday when his allies in the Senate said they would refuse to finance the move until the administration delivers a satisfactory plan for what to do with the detainees there.

As the Senate took up Obama's request for money for military and diplomatic operations in Iraq and Afghanistan, Democrats reversed course and said they would deny the request for $80 million for the Justice and Defense departments to relocate the 240 detainees at the U.S. base at Guantanamo Bay, Cuba. They would also indefinitely bar the government from transferring of any of the facility's prisoners into the United States, though the ban could be relaxed in subsequent legislation.

A vote is expected Wednesday on an amendment by Sens. Daniel Inouye, D-Hawaii, and James Inhofe, R-Okla., that would put the restrictions in the war-funding measure.

While allies such as No. 2 Senate Democrat Dick Durbin of Illinois cast the development as a delay of only a few months, other Democrats have made it plain they don't want any of Guantanamo's detainees sent to the United States to stand trial or serve prison sentences.

"We don't want them around," said Majority Leader Harry Reid, D-Nev.

The Senate move matches steps taken by the House and threatens to paralyze the Obama administration's entire plan to close the Guantanamo Bay detention facility by January. In recent weeks, Attorney General Eric Holder had sought to reassure skeptical lawmakers, but Congress appears unconvinced and may force the detention facility to remain in operation.

It's also evidence that a weeks-long GOP effort against Obama's order to close the Guantanamo facility is paying off.

"Guantanamo is the perfect place for these terrorists," said Minority Leader Mitch McConnell, R-Ky.

Democrats and other Republicans -- including last year's GOP standardbearer, Sen. John McCain of Arizona -- say it's time to close the facility, where detainees can be held for years without being charged.

But McCain said in a floor speech Tuesday that Obama has bungled the Guantanamo issue. "The lack of a comprehensive, well-thought-out plan led to a predictable political backlash on Guantanamo," McCain said. "Instead of unifying Americans behind a plan that keeps us safe and honors our values, the administration's course of action has unified the opposition to moving forward and move forward we must."

Even Durbin acknowledged that Obama had put Democrats in an awkward spot by sending up a request for funding to close the prison without an accompanying plan. "The feeling was at this point we were defending the unknown. We were being asked to defend a plan that hasn't been announced," Durbin said. "And the administration said, 'Understood. Give us time to put together that plan and we'll come to you in the next appropriations bill.'"

White House Press secretary Robert Gibbs told reporters that lawmakers were correct to insist on details on closing the detention facility. He said the president on Thursday would outline "a hefty part" of his agenda for the often-criticized facility.

A key piece of the Justice Department's plan has been to send many detainees abroad, but if Congress were to bar detainees from being transported to the United States -- even for trial -- it would become much more difficult to persuade other countries to accept them.

At the Pentagon, spokesman Geoff Morrell said at least some funding needs to be passed now or else it would be "exceedingly difficult" to meet Obama's target date.

Durbin said Obama's plan to close Guantanamo is not dead -- only that the funding will have to wait until the administration devises an acceptable plan to handle the closure and transfer the detainees.

The Senate's move was cast as a tactical retreat until the administration develops a plan to close the facility. But the political anxiety felt by many Democrats runs deeper. Many simply don't want them sent to U.S. soil -- even if they're held in high-security prisons.

"I can't make it any more clear," Reid said. "We will never allow terrorists to be released in the United States."

Reporters repeatedly pressed Reid on whether his opposition to "releasing" inmates meant he is also against transferring them to the U.S. to stand trial. He appeared to indicate that was the case, though spokesman Jim Manley said later that Reid may have misspoken.

House Democrats dropped funding to close Guantanamo when producing their version of the war funding bill, which easily passed last week.

The Guantanamo controversy has roiled Washington, with most Republicans adamantly opposed to closing the prison, which mostly holds enemy combatants captured in Afghanistan. Republicans say abuses at the facility are a thing of the past.

The Senate's massive war spending measure otherwise sticks closely to Obama's request. The House version effectively exceeds Obama's request by almost $12 billion, adding $2.2 billion for foreign aid and eight C-17 cargo planes despite Defense Secretary Robert Gates' desire to cease purchases of the aircraft as part of his effort to overhaul Pentagon procurement.
Posted by: gorb || 05/20/2009 02:54 || Comments || Link || E-Mail|| [336078 views] Top|| File under:
Somali Teenager Is Indicted for Piracy in New York
NEW YORK -- A Somali teenager has been indicted on piracy and other charges in the hostage taking of the captain of an American-flagged cargo ship in April. Abduwali Abdukhadir Muse faces 10 counts, including piracy, seizing a ship by force and hostage taking. The piracy charge carries a sentence of up to life in prison.

A lawyer for Mr. Muse didn't immediately return a phone call seeking comment Tuesday.

The American-flagged container ship Maersk Alabama was hijacked by a group of pirates off the coast of Somalia in the Indian Ocean on April 8. Prosecutors alleged that Mr. Muse was the first pirate to board the ship, and that he conducted himself as the leader of the group. The pirates later left the ship on a lifeboat and took its captain hostage, prosecutors said.

On April 12, Mr. Muse left the lifeboat and boarded the U.S.S. Bainbridge, a U.S. Navy missile destroyer that was by then shadowing the lifeboat, while the other pirates continued to hold hostage the captain, American Richard Phillips, prosecutors said. Mr. Muse demanded safe passage for the pirates and received medical attention. U.S. Navy snipers later killed the three remaining pirates on the lifeboat, freeing Capt. Phillips. Mr. Muse was brought to the U.S. last month and charged.
Posted by: Steve White || 05/20/2009 00:57 || Comments || Link || E-Mail|| [336072 views] Top|| File under:
India-Pakistan
'CIA doesn't know all Pak nuke sites': Panetta
LOS ANGELES: CIA Director Leon Panetta said on Monday that the US does not know the location of all of Pakistan's nuclear weapons but is confident Islamabad has a "pretty secure approach to try to protect these weapons". "But it is something that we continue to watch," he said, repeating concerns of possible Taliban access to the weapons.


Dummy. If you don't know you let slip quietly that you DO know, just to rattle the Paks.
Posted by: Steve White || 05/20/2009 01:06 || Comments || Link || E-Mail|| [336087 views] Top|| File under:
Kayani meets Sarkozy: France wants to be Pakistan's strategic partner
ISLAMABAD: French President Nicholas Sarkozy expressed his country's desire for a strategic partnership with Pakistan during a meeting with Chief of Army Staff (COAS) General Ashfaq Kayani in Paris on Tuesday. According to APP, the French president told the army chief that Paris would help Pakistan build the capability to meet the challenges it was facing.


Most of all they want a chunk of the American cash coming in to Pak-land ...

Gen Kayani also met the French foreign minister, defence minister, chief of defence staff and chief of army staff, and visited the French Army Headquarters. Later on Tuesday, the army chief briefed NATO's top officers in Brussels about the fight against the Taliban in northwestern Pakistan, AP said.

Officials discussed plans to provide training for Pakistani officers in NATO training centres, and reviewed the status of NATO's main supply route to landlocked Afghanistan, NATO spokesman James Appathurai said. Gen Kayani also held talks with Secretary-General Jaap de Hoop Scheffer.
Posted by: Steve White || 05/20/2009 01:04 || Comments || Link || E-Mail|| [336064 views] Top|| File under:
Swat operation is a very significant effort: Petraeus
LAHORE: The military operation against the Taliban in Swat and Malakand division is a very significant effort, US Central Command chief General David Petraeus has said. In an interview with the New York Post, he said the Pakistani military has concentrated a substantial force for this operation, adding their willingness to fight the battle without US support reflected their view that this was their fight. "The magnitude is the result of a unique convergence of public rejection of the Taliban, political unity and military determination," he added.

Petraeus told Ralph Peters "what happens in Pakistan has a significant effect on what transpires in Afghanistan". However, he added, Pakistan's actions against the Taliban did not hinder progress in Afghanistan.

He said the US mission was to ensure Afghanistan remained free from Al Qaeda and other transnational extremists.
Posted by: Steve White || 05/20/2009 01:03 || Comments || Link || E-Mail|| [336065 views] Top|| File under:
Israel-Palestine-Jordan
CIA head: Jerusalem knows not to attack Iran - but does Bibi?
CIA director Leon Panetta on Wednesday said that Jerusalem knew it needed to coordinate its strategy on Iran with other nations and was aware of the fact that launching an attack on Iran's nuclear facilities would mean "big trouble."

Acknowledging that he had recently traveled to Israel in order to meet Prime Minister Binyamin Netanyahu and warn him against striking Iran, the CIA chief told Global Viewpoint that he "felt assured" Israel would not break ranks with Washington's strategy.

"Yes," he said, "the Israelis are obviously concerned about Iran and focused on it. But [Netanyahu] understands that if Israel goes it alone, it will mean big trouble. He knows that for the sake of Israeli security, they have to work together with others."

Panetta said that the threat posed by Iran "has our full attention," asserting that despite the Obama administration's strategic decision to engage Teheran diplomatically, "no one is naïve about the challenges."

Panetta reiterated a 2007 National Intelligence Estimate which assessed that Iran had halted its active nuclear weaponization program in 2003, but warned that, "at a minimum" the Islamic republic was "keeping open the option to develop deliverable nuclear weapons" and "continues to develop uranium enrichment technology and nuclear-capable ballistic missiles."

But beyond the immediate Iranian threat, the CIA chief cautioned, "there is also a real risk that if Iran goes nuclear, other countries in the region will be tempted to follow suit.

"The last thing we need in the Middle East is a nuclear arms race," he said.

Posted by: Besoeker || 05/20/2009 08:59 || Comments || Link || E-Mail|| [336070 views] Top|| File under:
Want EU funding? Promote Palestinian positions
Israeli human rights groups and other NGOs that are heavily funded by the European Union are promoting Palestinian positions on the capital, a Jerusalem-based research organization said on Tuesday. Several groups, including B'Tselem and Ir Amim, that are ostensibly devoted to further coexistence, are "pursuing an overtly anti-Israel agenda in a narrative war that seeks to rewrite 3,000 years of Jewish history in Jerusalem," NGO Monitor said.

Both NGOs label Israeli residents of the Old City's Jewish Quarter as "settlers," as part of an overtly "political campaign," despite the presence of Jews in the area dating back to before the establishment of the state in 1948, and the West Bank security barrier is portrayed by B'Tselem as an attempt to annex land, while disregarding Israeli security concerns, the watchdog group said.

The EU paid NIS 1.7 million of Ir Amin's NIS 4m. 2007 budget, NGO Monitor said. The British Embassy contributed an additional NIS 800,000, and the Norwegian government gave NIS 165,000. Similarly, the EU funded nearly 10 percent of B'Tselem's NIS 7.8m. budget in 2007 with its €120,000 (about NIS 675,000) contribution, again according to NGO Monitor.


It's not like the Euros need the money now ...

"The flow of European government funds, including from the EU, to political organizations such as B'Tselem and Ir Amim for use in the political war against Israel on the issue of Jerusalem is one of the most damaging aspects of European funding directed against Israel," said Prof. Gerald Steinberg, NGO Monitor's executive director.


It's amazingly blatant for a government to funding an NGO in another country to promote politics in that country that goes against the government of that country. Makes you wonder if the EU will fund ACORN in the next US election ...

"Similarly, these NGOs should not be abusing their moral claims on human rights and coexistence in order to support efforts to turn back the clock to the dark days of 1948-1967, when no Jews could live or even visit the Old City and the Jewish sacred sites," he said.

B'Tselem on Tuesday denied that it had any political position on Jerusalem "or any other issue," and accused the NGO watchdog group of repeated "sloppy, irresponsible" reporting. "B'Tselem's only concern is that Israel respect its legal obligations and ensure the basic dignity of everyone living under its control," B'Tselem executive director Jessica Montell said. "Advancing equality and human rights in Jerusalem is a clear Israeli interest, and one that we all can support, regardless of our political views."


Unless you're advocating giving the place away ...

In contrast, an Ir Amim official said the group was indeed seeking to advance a political agenda, and was not an organization geared to promote coexistence. "Without a doubt we have differing views on a range of issues, but this is the right of an NGO in a democratic state," said Haim Erlich, an Ir Amim official. "No one has ownership over the Israeli interest."


But you don't take foreign money to promote your viewpoint ...

The nearly 50% EU funding that the organization received in 2007 according to the NGO watchdog group was "within the framework of Israeli law," he said.


50% means that his group wouldn't exist without the Euros ...
Posted by: Steve White || 05/20/2009 00:00 || Comments || Link || E-Mail|| [336063 views] Top|| File under:
Science & Technology
Tel Aviv Professor's Fibers 'See' Contaminants or Poisons in Real Time
Although most Americans take the safety of their drinking water for granted, that ordinary tap water could become deadly within minutes, said Prof. Abraham Katzir of Tel Aviv University's School of Physics and Astronomy.

To combat the threat of contamination due to industrial spillage, natural disaster, or sabotage, the physicist has developed a new system to monitor the safety of a building or community's water supply in real time.

Modifying special fibers developed in his Tel Aviv University lab, Katzir can detect "colors" in the infrared spectrum that distinguish between pure and contaminated water. Not visible to the naked eye, this spectrum is normally only seen by certain animals, like snakes or vampire bats, to track down prey. Connected to a commercial infrared spectrometer, the fibers serve as sensors that can detect and notify authorities immediately if a contaminant has entered a water reservoir, system, building, or pipeline.

In the lab, the fiberoptic system detected poisons such as pesticides in amounts well below the World Health Organization safety threshold. Preliminary field experiments have already been done at several European sites, and the results were reported recently in the Journal of Applied Spectroscopy.

Once in use, the sensor system would be one of the first real-time water monitors in the United States to provide protection from chemoterrorism attacks -- a threat to which U.S. water supplies are particularly susceptible. "It's unlikely that someone will poison the water supply in Afghanistan," said Katzir, "but America is in grave danger and needs to arm itself against chemical threats to its drinking water.

"With our naked eyes we can't distinguish between pure water and water that contains a small amount of alcohol or acetone. They're all clear. We can't do it even with a spectrophotometer, which measures visible colors," explains Prof. Katzir. "But we can clearly distinguish between liquids using an infrared spectrometer which can distinguish between 'colors' in the invisible infrared spectrum."

Such an instrument can be used to detect hazardous chemicals, pollutants, and threats in the water, "seeing" water in the same way as a snake does. The special fiber sensors make it possible to monitor the quality of water in a remote location, such as a lake, a river, or a pipeline, and detect trace amounts of contaminants in real time, adds Katzir. Water management executives in Florida's Everglades and officials in Germany are among those who have expressed an interest in using the technology.

"Toxic materials are readily available as pesticides or herbicides in the agriculture industry and can be harmful if consumed even in concentrations as low as few parts per million," said Katzir.

Katzir's determination to fight terrorism through science has a personal side. His father, world-renowned scientist Prof. Aharon Katzir, was assassinated by the Japanese Red Army in a terror attack in 1972. "I am trying to walk in his footsteps by doing applied research that can be a practical tool in an important battle. This system can be ready for use in less than a year."
Posted by: Alaska Paul || 05/20/2009 12:03 || Comments || Link || E-Mail|| [336066 views] Top|| File under:
Sri Lanka
A look at the Tamil Tigers' suicide pill necklaces
What made the Liberation Tigers of Tamil Eelam (LTTE) stand out from other militant organisations was that its fighters wore a cyanide capsule strung around their necks. If they were in danger of being captured by the Sri Lankan armed forces, they bit the capsule and died – to prevent the armed forces from capturing them alive. For if they were to be captured alive, they may be forced to reveal the organisation's secrets.


Anyone ever hear of what death by cyanide is like? Nice of him to give that to so many of his loyal followers.


LTTE leader Velupillai Prabakaran himself wore two cyanide capsules around his neck. Just before this reporter began his interview with Prabakaran in the LTTE office in Tirunelveli in Jaffna on August 4, 1987, the Tigers supremo noticed the movement of a few men outside and immediately asked Yogi, a senior leader, to find out who they were. When he came back and said they were "our men," he asked Yogi whether he was wearing the capsule. The leader showed Prabakaran his capsule and the chief, in turn, told Yogi that he wore capsules too and displayed them. But he declined to be photographed with the two capsules in a string around his neck.

In an interview to The Hindu published on September 5, 1986, when Prabakaran was asked whether it was an exaggeration that all the LTTE fighters wore cyanide capsules, he said: "Yes, we have adopted this measure from the very start. As a consequence, many comrades have sacrificed themselves. You won't find people from our movement in jail – at any rate, not more than you can count on your fingers – perhaps two or three persons, but even those would not be involved in the inner circle of our activity. That is to say our fighters, through laying down their lives, protect our sympathisers and contacts and the people who give us support and assistance. Otherwise, the great mass of our people who support us and their families would be herded into jail. But that is not the only reason for this practice.


"It's much more convenient for me this way, you see."


"It is this cyanide capsule which has helped us develop our movement very rapidly. Carrying cyanide on one's person is a symbolic expression of our commitment, our determination, our courage. For example, Kittu, our Jaffna area commander, has stated in an interview: "as long as we have this cyanide around our neck, we have no need to fear any force on earth. In reality, this gives our fighters an extra measure of belief in the cause, a special edge. It has instilled in us a determination to sacrifice our lives and our everything for the cause. While attacking, our fighters don't count their lives. They will advance nonchalantly through an artillery attack or a hail of bullets."


Cult of death and esprit de corps. Mario knew what he was doing. The SS was the same way.


Prabakaran had escaped being surrounded by the Sri Lankan Army and the Indian Peace-Keeping Force (IPKF) several times. When this reporter asked him whether he was surrounded by the Sri Lankan Army in Vadamarachchi in the Jaffna peninsula during the Army's "Operation Liberation" in 1987, he said the LTTE had definite, prior information about the Army's movements in the Vadamarachchi area and so he and his men had moved out a few days earlier. During the IPKF-LTTE confrontation too, he had escaped a few times from the IPKF's dragnet. Yogi had said, "There were times when Prabakaran and I would be standing next to the IPKF soldiers and we had escaped."
The SL army used to be incompetent, and still could have destroyed Mario many times. But he always broke out, by force, by bribery, by soldiers going to sleep on the FDL. This time, he didn't.
Posted by: gromky || 05/20/2009 10:16 || Comments || Link || E-Mail|| [336080 views] Top|| File under:
U.N. demands full access to Sri Lanka refugees
Now that the Tigers have been crushed the real mewling can begin ...

(CNN) -- The United Nations is demanding full access to refugee camps that are home to an estimated quarter of a million people fleeing war in Sri Lanka, the United Nations Children's Fund said Tuesday. "People are arriving into camps sick, malnourished and some with untended wounds of war," UNICEF Executive Director Ann Veneman said in a written statement. "... Water and sanitation needs are critical."

Some 65,000 people have fled what had been the fighting zone in northeast Sri Lanka over the past few days, the United Nations said Monday, bringing to 265,000 the number of internally displaced people. The refugees were trying to escape what appear to be the final days of one of the world's longest-running civil wars.

International aid agencies have been trying to provide services to the hundreds of thousands forced out of their homes by the violence. UNICEF and others are supplying food and water, emergency health kits, cooking pots, water purification tablets, and student and teacher kits, the agency said.

But "it is reported that access to some camps for internally displaced persons within Sri Lanka has become restricted," UNICEF chief Veneman said, prompting her call for full access.

The Office of the U.N. High Commissioner for Refugees on Monday vowed to erect an additional 10,000 shelters to accommodate people streaming from the combat zone. It reiterated its request for the Sri Lankan government to set aside land for the construction of emergency shelters, water and sanitation facilities and public buildings in Vavuniya, Jaffna, Mannar and Kilinochchi. And it called on the government to improve conditions at 42 sites already hosting displaced people and to ensure they be adequately cared for.

But the United Nations said its access to the sites in Vavuniya had been curtailed in recent days "and this affects our ability to monitor and distribute aid to the displaced. We hope this ends quickly."
Posted by: Steve White || 05/20/2009 00:00 || Comments || Link || E-Mail|| [336067 views] Top|| File under:
Tamils suspicious of Sri Lankan president's 'unity' offer
Much hand-wringing, rending of garments, etc ...

COLOMBO - Sri Lanka's president marked victory over Tamil Tiger guerrillas with a vow that Tamils would not be victimised, but the minority community remains deeply suspicious after years of discrimination. Accounting for about 13 percent of the island's 20 million population, Tamils have long been wary of governments run by the Sinhalese-majority, which they accuse of treating them like second-class citizens.

President Mahinda Rajapakse told parliament on Tuesday that 'all should live with equal rights. They should live without any fear or doubt. Let us all be united.'

Tamils greeted the speech with little enthusiasm but expressed hope that the end of the decades-long bloody war might at least bring about some practical improvements in their everyday lives.

'Tamil people know that the war is over. We hope now there will be free movement for our people,' opposition Tamil National Alliance legislator C. Chandranehru said.

He wants authorities to reduce the endless checkpoints and roadblocks that divide up the country, where Tamils have to carry official papers to prove their identity.


Tamils have to do their part: they're beaten, and they'd better get that fact straight. If they start doing girlie-booms, etc., they're going to be sat on really, really hard, and there won't be much sympathy for them outside the EU.

Most believe they are singled out for grilling at the checkpoints, while last year hundreds of Tamils were evicted from Colombo because officials deemed them a threat to national security. Only later did a court intervene to stop the evictions, saying it amounted to collective punishment.

'Now we have to wait and see what happens next, if we will be treated equally,' equity analyst and Tamil Anchana Ratnasingham told AFP.

Social Services Minister Douglas Devananda, a former Tamil fighter, said tackling long-standing Tamil grievances was 'a must' if Sri Lanka is to secure a more peaceful future. 'Until now, Prabhakaran stood in the way. Whatever all democratically elected political parties suggested, Prabhakaran rejected. Now the obstacle is no more,' said Devananda after the Tiger leader was found dead.

Tamils had a privileged status under British colonial rulers but have suffered discrimination in language, jobs and education since the Sinhalese majority took power after independence in 1948.


Classic imperialism: promote a minority to favored status as a way to control the majority. Classic consequences: when the colonial power leaves the majority looks to even the score.

Successive governments have promised to address the problems, but progress has been slow or non-existent with Sinhalese and Tamil nationalism both on the rise.

Jaffna, in the island's war-torn north, is regarded as the Tamil cultural capital. Troops wrestled the town from the Tigers in 1995, but residents there still face severe travel restrictions.

Businessman L. Satheeshnathan urged President Rajapakse not to use the rebel rout to 'settle scores' with the wider Tamil community. 'Otherwise the ethnic pot will continue to boil,' he warned.

For lawyer Kanthi Vijayakumar, any victory celebrations were 'tasteless' after so much bloodshed and with so many people driven from their homes. 'My two sisters and their families are at one camp, my mother in another camp,' she said. 'They have no money, no jobs, no land and no hope for the future. The war has torn our family apart.'
Posted by: Steve White || 05/20/2009 00:00 || Comments || Link || E-Mail|| [336065 views] Top|| File under:
Syria-Lebanon-Iran
Iran Test Fires Missile Capable Of Hitting Israel, U.S. Bases
Speaking to a crowd in the city of Semnan, Iranian President Mahmoud Ahmadinejad claimed Tehran has successfully test fired a medium-range, surface-to-surface ballistic missile with the ability to reach targets in Israel and the Persian Gulf region.

"Defense Minister [Mohammed Najjar] told me today that we launched a Sajjil-2 missile, which is a two-stage missile and it has reached the intended target," Ahmadinejad said, according to the BBC. Adding that the missile was "able to go beyond the atmosphere then come back and hit its target."

Iranian military authorities are apparently continuing their testing of the "Sajjil" class ballistic missile. On November 12, 2008, Iran announced a successful test launch of a Sajjil missile. However, U.S. officials doubted the success of the launch, claiming the test rocket suffered an internal failure during the early stages of its flight and traveled only 180 miles.

According to state-run Iranian media, "the Sajjil missile has a range of almost 2,000 kilometers and is different from Shahab-3 missile. It operates in two stages and uses solid fuel, whereas, Shahab-3 missile is one-stage operator and uses liquid fuel."

"We know that Iran is developing an extended version of the Shahaab-3 that could strike our allies and our friends from the middle east as well as southeastern Europe and to include some of our deployed forces," Pentagon spokesman Bryan Whitman confirmed in November. "We've consistently pointed out that Iran's missile program is a concern and this testing is another reminder of the importance of establishing a missile defense site."
Posted by: Beavis || 05/20/2009 09:44 || Comments || Link || E-Mail|| [336068 views] Top|| File under:
US and RU scientists miscalculate - 'Iran fired missile with 2,000km range'
Iranian President Mahmoud Ahmadinejad has claimed that Iran has fired a new surface-to-surface missile with a range of 2,000 kilometers.

In a campaign speech in his hometown in northern Iran on Wednesday, Ahmadinejad said that the Sajjil-2 missile "hit its target." He said that the new model was propelled by solid fuel and was an improvement over the Shihab 3 missile.

Ahmadinejad's announcement came only a day after a report issued by a group of US and Russian scientists and experts predicted that it would take Iran six to eight years to develop a missile with a nuclear warhead and a 2,000-kilometer range. The report said it's "virtually impossible" to predict how long it would take the country to produce a modern intercontinental ballistic missile.

Without additional outside technology, the report said it would be "at least 10 to 15 years," adding that there was no evidence Iran has decided to build an intercontinental ballistic missile.


But we see how long it took them with the help of outside technology. North Korean, perhaps?
Posted by: Besoeker || 05/20/2009 08:53 || Comments || Link || E-Mail|| [336074 views] Top|| File under:
Presidents of Iran, Afghanistan, Pakistan to meet in Tehran on May 24
Pakistan's ambassador to Iran, M.B. Abbasi, said on Monday that the Tehran summit of the Iranian, Afghan, and Pakistani presidents has been rescheduled for May 24. Ambassador Abbasi told the Tehran Times that Pakistani President Asif Ali Zardari informed him that the date of the summit had been set. The three presidents plan to hold discussions on ways to deal with extremism and drug trafficking in the region during the meeting, he added. The reconstruction of Afghanistan will also be on the agenda of the meeting.

The summit was originally scheduled for May 19 but was delayed due to the busy program of President Zardari. The three leaders met less than three months ago in the Iranian capital Tehran for a regional economic summit, along with the leaders and officials of other neighboring states. At that summit, the ten members of the Economic Cooperation Organization pledged to help rebuild Afghanistan and the Gaza Strip.
Posted by: Pappy || 05/20/2009 00:00 || Comments || Link || E-Mail|| [336067 views] Top|| File under:
Iran's Larijani says U.S. will not change its Palestine policy:
Majlis Speaker Ali Larijani warned Arab countries on Monday not to pin their hopes on the Obama administration to help end Israels decades-long atrocities against Palestinians, saying that Washingtons traditional policy toward Palestine will not change.

"Those who are waiting to see change in the U.S. conduct should know that there will not be any change in their policies toward Palestine," he said in a conference on Palestine in Tehran. "The U.S. officials have recently talked a lot about change but I do not seriously believe in these subjects and consider them more of a series of tactics." He also said a global hatred of the U.S. government has increased because of the countrys continued support for Israel.

Over the past sixty years various peace plans have been formulated but none of them have produced any positive results because they were not based on the realities on the ground, Larijani pointed out. He went on to say that new U.S. peace initiatives will not produce any new result since they are meant to pressure Arab states to "recognize the Zionist regime" and that "peace" is a secondary issue in these plans.

Larijanis remarks come soon after King Abdullah of Jordan told AFP in an interview on Saturday that the U.S. is expected to unveil a plan to restart Arab-Israeli peace negotiations.
Posted by: Pappy || 05/20/2009 00:00 || Comments || Link || E-Mail|| [336064 views] Top|| File under:
Nasrallah: Israel may be preparing for war
With you in the neighborhood? Wonder why?

Less than three weeks before Lebanon's hotly contested election, Hizbullah chief thug Hassan Nasrallah warned his people on Monday night that a five-day IDF exercise scheduled to start at the end of the month could mean the Jewish state is preparing for "a new and unexpected war."

While he said he had no information that indicated this was the case, he added that "it is a possibility that cannot be ignored." He spoke in a televised speech.


From the secret lair, no doubt ...

Israeli officials talk of "unexpected reactions" when discussing such maneuvers with their people, "even though they know that at a minimum, no one will open a front by [firing] rockets or on the level of a wide and comprehensive military war," Nasrallah said. "So why are they speaking of this now?"


You mean like last time? Israelis won't get fooled again.

"This gives the impression that Israel is preparing for a security or military attack on something, and assume that this aggression will lead to sudden and unpredictable reactions."

Israeli diplomatic officials flatly rejected Nasrallah's hypothesis as internal political posturing. "These are pure fantasies taken right out of Nasrallah's beard to convince innocent Lebanese that he needs weapons to defend them against Israel rather than to dominate them," Foreign Ministry spokesman Yigal Palmor said.

A spokesman for UNIFIL said on Saturday that the IDF exercise was of "a defensive nature" and "not related to any development or any future occurrences, including Lebanon," the Lebanese news site Naharnet reported.

Nasrallah said during Monday's speech that Hizbullah planned to take "a set of preventive and precautionary measures" during the Israeli maneuvers to eliminate the opportunity for any military actions that targeted Lebanon. "We will be present, ready and alert" during the exercise, he said.

The Hizbullah leader also criticized the Lebanese government, which "bears the responsibility" for safeguarding its people, for failure to act to protect them against such a scenario.

At least one Western expert in Lebanon agrees that the speech was delivered for domestic political consumption ahead of the June 7 election, which is guaranteed to be a very close race. "I see this more as internal politics, attacking the government and reminding the electorate that Hizbullah is the only one safeguarding Lebanon from Israeli aggression and that the government is too powerless and weak and unwilling to do the right thing to defend it," the Western observer said.

In his speech, Nasrallah also said that Israel, which was created by the "plunder [of land], massacres, displacement and occupation, is not a legitimate entity" and can never be legitimate in any way. Israel "is the main reason for all the wars and calamities... and tensions and crises in the region," he said.
Posted by: Steve White || 05/20/2009 00:00 || Comments || Link || E-Mail|| [336064 views] Top|| File under:
'Win or lose, Hizbullah will remain dominant'
No dramatic changes are expected inside Lebanon if the Hizbullah-led opposition wins a majority in June 7's parliamentary election, partly because the Shi'ite organization is already a dominant force in the country, experts say.

"Any headline that comes out on June 8 or June 9 that says 'Hizbullah takeover in Lebanon' because of the opposition winning two or three [more] seats... will be the wrong description," Nadim Shehadi, a Lebanon expert at Chatham House in London said on Monday.

"The constitution is one of power-sharing. There are so many checks and balances and so many differences of opinion, it's not possible for a small group that has 10 or 15 percent of the parliament to impose any kind of control" over the country, Shehadi said.

As far as Israel is concerned, Hizbullah - despite the limitations on its power - already has the upper hand and does what it wants in Lebanon, something that is not expected to change after the election, Eyal Zisser, director of Tel Aviv University's Moshe Dayan Center for Middle Eastern and African Studies, said on Tuesday. "We don't care about appointments in the ministries," he said. "We do care about the smuggling of weapons and [Hizbullah's] arsenal of rockets. This will stay as it is."

Indeed, Hizbullah has "already has demonstrated that it holds the balance of power on the ground" in Lebanon even as part of the opposition, said one Western observer in Lebanon. The only attempt to curb Hizbullah's military strength came in May 2008, when the government decided to clamp down on the group's communication's network, he said. "And we all saw the results of that; the takeover of West Beirut."

It is clear to everyone inside and even outside Lebanon "that you can't force Hizbullah to disarm," said the observer, who asked to remain anonymous.

A more effective approach would be to create the right conditions whereby the militant organization would no longer be able to justify maintaining its weapons, such as the forging of some sort of understanding between the United States and Iran, or the achievement of comprehensive peace between Israel and the Arab world, he said.


That is so clueless that he must be an expert. The Hezbies will never disarm, regardless of circumstances, because to do so means that all the parties in Lebanon will turn on them.

While the domestic consequences of a victory for the opposition are not expected to be significant, the main impact would be the perception of such a win in the region.

"If the opposition wins, that will be seen as a boost for the alliance of Iran and Syria and Hamas and Hizbullah, and Lebanon will be seen as moving back into that fold after moving away after [former prime minister Rafik] Hariri's assassination in 2005, and [it] will be seen as a blow" to US-backed states such as Saudi Arabia and Egypt, as well as Israel, in the context of confronting Iran, the Western observer said.
Posted by: Steve White || 05/20/2009 00:00 || Comments || Link || E-Mail|| [336065 views] Top|| File under:
Who's in the News
61
[untagged]
1
al-Qaeda in Pakistan
1
Hamas
1
Islamic Courts
1
TTP
Bookmark
E-Mail Me
The Classics
The O Club
Rantburg Store
The Bloids
The Never-ending Story
Thugburg
Gulf War I
The Way We Were
Bio
Merry-Go-Blog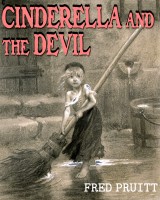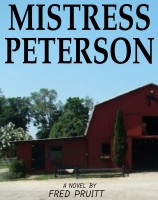 On Sale now!


A multi-volume chronology and reference guide set detailing three years of the Mexican Drug War between 2010 and 2012.

Rantburg.com and borderlandbeat.com correspondent and author Chris Covert presents his first non-fiction work detailing the drug and gang related violence in Mexico.

Chris gives us Mexican press dispatches of drug and gang war violence over three years, presented in a multi volume set intended to chronicle the death, violence and mayhem which has dominated Mexico for six years.
Click here for more information


Meet the Mods
In no particular order...


Steve White
Seafarious
tu3031
badanov
sherry
ryuge
GolfBravoUSMC
Bright Pebbles
trailing wife
Gloria
Fred
Besoeker
Glenmore
Frank G
3dc
Skidmark



Better than the average link...



Rantburg was assembled from recycled algorithms in the United States of America. No trees were destroyed in the production of this weblog. We did hurt some, though. Sorry.
44.192.115.114

Help keep the Burg running! Paypal: