Africa Horn
S. Sudan: Media fights for free press in new nation
[Arab News] Six weeks after Southern Sudan voted for independence in a widely praised referendum, security agents stormed the region's first printing press and

tossed in the calaboose

a top journalist, the latest assault on

news hound

s fighting to create a free press here.

Newsman Nhial Bol said he was

jugged

last month as he gave Norwegian diplomats a tour of his new press, which was partly paid for by Norway's embassy and took years to build. He said he was criticizing the government's repressive media politics at the very moment two dozen plainclothes agents armed with AK-47s arrived.

The men told the diplomats to leave. Bol said the agents put him in the truck and drove him around for two hours before he was released without charge.

Bol later said he believes the harassment was retaliatory.

He had recently argued in a column in The Citizen, one of the few publications in the southern capital of Juba that regularly criticizes the government, that citizens' freedoms are threatened by security forces that operate with impunity and no legal mandate.

Journalists in Juba have been pushing for years for the government to pass freedom of information laws and laws that protect journalists from intimidation. Ironically, the day before Bol's arrest, the government pledged to pass media laws before the south declares independence on July 9.

Southern

news hound

s said in a statement a year ago, in the run-up to Sudan's first multiparty elections in 24 years, that working as journalists was like "playing football without rules."

Last year, police raided two radio stations that interviewed opposition candidates. A Mexican nun who managed a Catholic station was

tossed in the calaboose

.

David De Dau, executive director of the Agency for Independent Media in Juba, said he is not optimistic about the south's prospects for press freedom, despite the vice president's pledges that media laws would be enacted by July. De Dau noted that Sudanese journalists are often discouraged from taking on contentious topics due to the fear of arrest and legal fees -- particularly since many journalists are not salaried and earn only $15 per story.

"The media situation here is not a free one," he said.

Tom Rhodes of the New York-based Committee to Protect Journalists said the importance of a watchdog press in Southern Sudan can not be stressed enough, particularly since one political party dominates the government. He noted the region has never had an independent press.

"Accustomed to 22 years of civil war, politicians and citizens alike will need to understand that journalists with probing questions should not be considered spies or enemies of the state simply for carrying out their profession," he said.
Posted by: Fred || 03/19/2011 00:00 || Comments || Link || E-Mail|| [6464 views] Top|| File under:
Africa North
Libya asks Malta & others to 'monitor' "cease-fire"
TheLibyan government has asked Malta and a number of other countries to monitor the ceasefire in Libya, although the Maltese government initially denied the request.

International media broke the news that Libya had asked Malta, China, Turkey and Germany to monitor the ceasefire. The countries all share a reluctance to assist in the UN-approved military intervention in Libya: China and Germany abstained when the resolution was voted upon, Turkey has declared its opposition to the intervention and Malta has insisted that it would not serve as a military base.


Looks more like a hostage recruiting technique than a cease-fire
Posted by: Anguper Hupomosing9418 || 03/19/2011 03:34 || Comments || Link || E-Mail|| [6463 views] Top|| File under:
Islamist fundamentalists ridicule Gaddafis threat of Al Qaeda alliance
[Asharq al-Aswat] Islamist fundamentalist and Al Qaeda affiliated websites played down the possibility of the Libyan regime allying with the Al Qaeda organization, as threatened by Libyan leader Colonel Qadaffy should the West attack his country. In fact one fundamentalist Islamist website with ties to the Al Qaeda organization responded to Qadaffy's recent speech with a threat, saying that "the only thing that Al Qaeda has for Qadaffy is Al-Zarqawi's knife", in a reference to the former leader of the Al Qaeda in Iraq organization Abu Musab al-Zarqawi, who was killed in a US air strike in Iraq in 2006.

In an interview with Milan-based daily newspaper "Il Giornale", the Libyan leader said that if the West "behaves with us, as they did in Iraq, then Libya will leave the international alliance against terrorist" adding that "we will then ally ourselves with Al Qaeda and declare a holy war." In response to this, an Islamist on the Al Qaeda affiliated "Islamic Shemagh" website -- whose slogan is "to the descendants of Omar Mukhtar...destroy them [the Libyan regime]" -- posted the following message in response to this, "Qadaffy is playing dumb!"

One of Al Qaeda's most prominent ideologues, and the most senior Libyan in the terrorist organization, Abu Yahya al-Libi, also recently posted a video attacking Colonel Qadaffy and calling on the Libyan people to continue their revolution and overthrow his regime. Al-Libi said "the Libyan people have suffered at the hands of Qadaffy for more than 40 years...he used the Libyans as a testing ground for his violent, rambling, and rotten thoughts." He also warned the Libyan people that "retreating will mean decades of harsher oppression and greater injustice than what you have endured." In his speech, al-Libi accused Qadaffy of "spreading corruption" and "giving his children control of the country and its finances" saying that the Qadaffy family have been acting "as if they own everything [in the country]."

Whilst another Al Qaeda ideologue, Salafist Jihadist Sheikh Hussein Bin Mahmoud, gave a speech in which he said that no intelligent person can deny that Colonel Qadaffy is "crazy and foolish." He added that Qadaffy did not possess the intelligence or intellect to plan or manage the battle against the people of Libya, and he described the Qadaffy children as following in their father's footsteps. Sheikh Hussein Bin Mahmoud also criticized Saif al-Islam Qadaffy, describing him as being "as stupid as his father" and similarly unable to plan or manage a war. As for the recent victories achieved by the Libyan army against the protests, Bin Mahmoud said that the Libyan regime most likely had foreign military advisors planning and managing the war on its behalf, and he repeated unconfirmed rumors that Israeli, British, or even Italian military advisors are in Libya, aiding the Qadaffy regime. The Al Qaeda ideologue stressed that it is clear that Qadaffy and his family could not be responsible for the recent Libyan military victories against the rebels, but rather that these were thanks to military minds hired by the Qadaffy regime, in the same way that the Libyan regime had hired African mercenaries to fight on his behalf, utilizing Libyan public funds.

For his part, the well-known Libyan Islamist Noman Benotman, who recently joined the London-based Islamic think-tank the Quilliam Foundation, told Asharq Al-Awsat that "essentially, there is a state of enmity between the Qadaffy regime and Al Qaeda, and Al Qaeda has issued several statements calling on the Libyan people to fight and overthrow the Libyan Colonel." However Benotman added that if there is any future cooperation between the two parties, this could perhaps be seen in "the Libyan regime overlooking Al Qaeda movement inside Libyan territory, and perhaps providing them with arms via a third party."

Whilst well-known Islamist Al Qassam -- an alias -- expressed his surprise at the Libyan army's recent victories over the rebels, driving them back to their stronghold in Benghazi. He said "it is said and unpleasant news...what we have seen and heard over the pat few days with regards to Qadaffy forces returning to some cities [that were previously held by the rebels]." He asked "what is happening? In the beginning of the Libyan revolution, the rebels achieved consecutive victories, gaining control of city after city, whilst the Libyan army leadership was divided, and in addition to this many Libyan ambassadors outside of the country quickly resigned and declared their support for the opposition. However over the past 4 days, all of this has stopped and the Qadaffy forces have begun to recover its strength, so what is happening?"

Al Qassam also said that he believed that Qadaffy was holding the families of some of his senior military officers, and pilots, hostage, to ensure that they do not flee. He said that the evidence of this is that in the early stages of the uprising the Libyan Air Force was reluctant to attack the protestors, with pilots fleeing the country in some cases, however Qadaffy's aerial campaign against the rebels following this has continued and intensified, and that the reason for this is perhaps because Qadaffy is holding the Libyan pilots' families hostage.

Whilst another Islamist said "Qadaffy is taking his final breaths...for by shedding the blood of the people of Libya he ensures that the conflict remains alive, and that the land which had been drowned in blood does not die." He added that "Libya has tasted the blood of Omar Mukhtar and his rebels, and this ended with the Italians being kicked out...and today it is tasting the blood of the [anti-Qadaffy] martyrs."
Continued on Page 49
Posted by: Fred || 03/19/2011 00:00 || Comments || Link || E-Mail|| [6463 views] Top|| File under: al-Qaeda
Arabia
Bahraini Second Deputy Chairman: Iran has revealed its expansionist ambitions
[Asharq al-Aswat] Second Deputy Chairman of Bahrain's parliament, Sheikh Adel al Ma'awda, described the Iranian criticism of his country as being "nothing more than the Iranian soap opera which the world has become accustomed to." He also stressed that Bahrain completely rejects any foreign interference in its internal affairs.

In an interview with Asharq Al-Awsat, Sheikh al Ma'awda said that "if Iran is claiming that its interference [in Bahraini internal affairs] is in support of a component of Bahraini society, then it must be aware that Bahrain is far more concerned than any country about the welfare of its own people, whilst if Iran is aiming to bring justice, it should start with itself, and lift its injustice against its own Shiite population, as well as the Sunnis, and it should be more concerned with fixing its own situation."

Second Deputy Chairman Adel al-Ma'awda also confirmed that the decisions taken by Bahrain are clear and explicit and aim to impose law and order upon Bahraini society and provide security for the people of Bahrain, as well as achieve stability for the county, which is something that is in everybody's benefit.

He also told Asharq Al-Awsat that Iran is trying to preoccupy the world with external problems in order to draw attention away from its own internal problems. He stressed that "it is up to the Iranians to fix their situation and the situation being faced by their own citizens, rather than feigning tears for others." He also stressed that Iran oppresses Arab Shiites in its country merely for being Arab, whilst also oppressing Iran's Sunni community. He said that Iran's injustice has expanded to include everybody who is not blindly obedient to Tehran.

Sheikh al Ma'awda also confirmed to Asharq Al-Awsat that Iran's expansionist ambitions have been revealed to the world and that this is a policy that has been universally rejected by everybody. He also stated that the situation in Bahrain is an internal Bahraini, and Arab Gulf, affair, and stressed that the Bahraini government has succeeded in imposing law and order, and that the country is moving towards stability.

As for Tehran's interference in Bahraini internal affairs, the Bahraini Second Deputy Parliamentary Chairman told Asharq Al-Awsat that "if Iran understood the true meaning of Islam...why is there not even one mosque for Sunni

Mohammedan

s in Tehran, who have a population of around 1 million, whilst there are 35 Jewish temples?"

Sheikh al Ma'awda described the security situation in Bahrain as being calm, saying "I hope that those seeking the truth do not take news from certain websites...rather they should hear the truth from the [television] channels that can be found in the streets and public squares [of Manama]...and see the situation with their own eyes" in a reference to the calm that could be seen on the streets of Manama, following last week's chaos and unrest.

Sheikh al Ma'awda also praised the support that Bahrain received from the Gulf Cooperation Council [GCC] member-states, and particularly

Soddy Arabia

, saying that this reflects the unity and cohesion of the GCC.

He told Asharq Al-Awsat that nobody complained when the GCC pledged tens of billions of dollars to Bahrain, and also Oman, and that nobody described this as foreign interference in a country's affairs, but that "when

Soddy Arabia

sought to apply the conventions of the GCC agreements by deploying GCC Peninsula Shield Forces to the country, voices that have no connection to the internal affairs in Bahrain came out [to describe this as interference]."
Posted by: Fred || 03/19/2011 00:00 || Comments || Link || E-Mail|| [6462 views] Top|| File under: Govt of Iran
Fifth Column
Dying to Establish Islam
Below is a video of Amir Abdel Malik of the Muslims Students Association leading his audience in the pledge of allegiance. The Islamic pledge of allegiance, that is — don't expect anything about liberty and justice for all in this one — the text is straight out of the Muslim Brotherhood oath.
Posted by: Oscar Spineck3066 || 03/19/2011 15:02 || Comments || Link || E-Mail|| [6462 views] Top|| File under:
The Grand Turk
Turkey declines to inspect Iranian cargo
[Iran Press TV] The Ankara government has reportedly rejected a request by the UN to conduct inspections of Iranian cargos at customs checkpoints between Iran and Turkey.


The cargoes are only going to be used against Israel. The Juices deserve what they got comin' to them -- everyone knows that, and this way Turkey needn't get its hands dirty.

The UN called on the Turkish government to allow its inspection teams to inspect Iranian cargos at customs checkpoints.

Today's Zaman website quoted informed sources as saying that Ankara considers the UN request as contradicting Turkey's friendly ties with its neighboring countries.

It also cited the sources as saying that the Turkish government has rejected the UN request in order to prevent damaging its ties with Iran.

The Turkish government also voted against the imposition of UN Security Council sanctions against Iran.

During Turkish President Abdullah Gul's visit to Iran in February and after meeting with

Iran's diminutive President
Mahmoud Short Round Ahmadinejad, the two sides agreed to increase the value of their annual trade to USD 30 billion.

"We are determined to immediately reach the value of our annual trade transactions with Turkey to USD 30 billion through the expansion of all-out cooperation," said the Iranian president in a joint

presser

with his Turkish counterpart in Tehran on February 14.

He added that the volume of trade between the two countries had surpassed USD 10 billion last year while noting that the two countries could upgrade their trade value to USD 30 billion.
Posted by: Fred || 03/19/2011 00:00 || Comments || Link || E-Mail|| [6461 views] Top|| File under:
India-Pakistan
Pakistan summons US envoy, demands apology over drone attack
[Pak Daily Times] Reacting to Thursday's US-led drone strike which killed around 40 people in the country's northwest tribal region, Islamabad on Friday told Washington not to take it for granted or treat it as a client state. It also demanded an apology and explanation from Washington.


Huffy, aren't they?


"Pakistain should not be taken for granted nor treated as a client state," said an official statement as Foreign Secretary Salman Bashir lodged a strong protest with US ambassador Cameron Munter, who was summoned to the Foreign Office (FO) in pursuance of the directives of Prime Minister Yousaf Raza Gilani a day after the predator attack on a tribal jirga in Datta Khel region of North
Wazoo Agency.

Pakistain termed the attack as "unacceptable" and "a flagrant violation of humanitarian norms and law".

The FO statement said that Munter was informed in categorical terms that with this incident "it was evident that the fundamentals of our relations need to be revisited. It was for the White House and the State Department to hold back those who have been trying to veer Pakistain-US relationship away from the track".

"Munter said he understood that Islamabad's protest was not a 'pro forma demarche' (a formality) and that he would swiftly convey its message to the highest levels of the US administration," the Foreign Ministry said.

"The government of Pakistain strongly condemns the drone strike which has resulted in a large number of casualties," the ministry's spokeswoman, Tehmina Janjua, said in the statement.

"The foreign secretary has conveyed this strong condemnation to the US ambassador and has demanded an apology and explanation," she added.

Tehmina said that Pakistain's Ambassador to the US, Hussain Haqqani, had also been asked to make a similar strong protest to the State Department.
Posted by: Fred || 03/19/2011 00:00 || Comments || Link || E-Mail|| [6463 views] Top|| File under: Govt of Pakistan
Iraq
Protestors in Diala urge Arab League to protect Bahraini people
DIALA / Aswat al-Iraq: More than 5,000 persons staged on Friday a massive protest to show solidarity with the Bahraini people, urging the Arab League to intervene and protect them.


Sorry, the Arab League is busy right now protecting the people of Libya...

The demonstration started from Jadiedat al-Shatt region on the road linking between Diala and Baghdad. They raised banners to support Bahrainis and to urge the Arab League to intervene.

A number of clerics, public figures took part in the demonstration, according to Aswat al-Iraq news agency correspondent.

Amnesty International on Thursday accused Bahrain of using shotguns, tear gas and rubber bullets to subdue protesters. Security forces have used "excessive force," leading to the killing of eight people in recent violence, Amnesty said in a report.


I'll bet they did more than that...

U.N. High Commissioner for Human Rights Navi Pillay "is deeply alarmed by the escalation of violence by security forces in Bahrain," a statement from her office said Thursday.
Posted by: Steve White || 03/19/2011 00:00 || Comments || Link || E-Mail|| [6463 views] Top|| File under:
Israel-Palestine-Jordan
PA: No response from Hamas for Abbas visit
[Arab News] A senior Paleostinian official on Thursday said that the Paleostinian leadership did not receive an official response from

Hamas, always the voice of sweet reason,

movement with regard to the visit of President the ineffectual Mahmoud Abbas
... a graduate of the prestigious unaccredited Patrice Lumumba University in Moscow with a doctorate in Holocaust Denial. He was one of the founding members of Fatah. Since no one would talk to him anymore in the wake of the Karine A incident, Yasser Arafat appointed Abbas prime minister in 2003. Arafat then proceeded to pretend there was no such thing as a prime minister and Abbas resigned in frustration in October of the same year. Arafat keeled over dead from AIDS the next year, and Abbas ran in the presidential election in January 2005. Fatah managed to split down the middle between the Greedy Old Guard and the Young Bloodthirsty Guys for the legislative elections, which threw the whole thing to Hamäs. This resulted in a Government of National Unity™, which worked about as well as those things usually do, and Hamäs soon beat up Fatah's goons and threw them out of

Gazoo

. Recently Hamäs points out, accurately, that Abbas' term as president has expired, but refuses to allow any elections to take place, which prevents him from gracefully stepping down. This the sort of thing we usually expect in Paleostine...
to

Gazoo

Strip.

Saleh Ra'fat, a member of the Paleostine Liberation Organization's (PLO) Executive Committee, said that "the Paleostinian leadership has not received until this moment an official response from Hamas regarding Abu Mazen (Abbas) visit to

Gazoo

Strip."

Ra'fat told the Voice of Paleostine Radio that "it is clear that the Hamas leadership wants to turn Abu Mazen's initiative to new meetings for national reconciliation dialogue, although it is ended."

The PLO official warned that the "announcements of Hamas leaders and

front man

of the movement's readiness to meet with President Abbas in

Gazoo

or any place outside Paleostinian territories indicates that Hamas wants to start new rounds of national dialogue and not to end the internal split."

On Wednesday, Abbas announced that he is ready to go to

Gazoo

Strip to end the internal split and to form an independent government.

Meanwhile,


...back at the wreckage...


Hamas police in

Gazoo

jugged

a Paleostinian protester and two Paleostinian cameramen on Thursday while breaking up a rally calling for political reconciliation, and 16 other protesters holed themselves up in a UN school, where Hamas police are prevented from operating.

About 40 activists gathered in front of a UN school, waving flags and chanting slogans for unity between the rival Hamas and Fatah factions. When Hamas police approached the group, it dispersed, and police

jugged

the three Paleostinians.

Protester Nuha Wajeh told

news hound

s by text message that the group vows not to leave the school until representatives from the dueling Paleostinian parties meet with them and pledge to end their bitter rivalry.

Chris Gunness,

front man

of UNRWA, which aids refugees, said his agency appealed to authorities in

Gazoo

to "allow these 16 people safe passage from the UNRWA compound and to guarantee their safety."
Posted by: Fred || 03/19/2011 00:00 || Comments || Link || E-Mail|| [6464 views] Top|| File under: Hamas
Syria-Lebanon-Iran
Military action if Iran sanctions fail — Netanyahu
[Arab News] Israeli Prime Minister Benjamin Netanyahu said on Wednesday the world must make clear that Iran would face "credible military action" if sanctions do not shut down Tehran's disputed nuclear program.

Netanyahu, in an interview on CNN, said it was clear Iran was pursing its nuclear ambitions despite international sanctions and was getting a lot closer to obtaining nuclear arms.

"They have enriched enough material now almost for three nuclear bombs," he said. "They still have to re-enrich it again but that is what they are doing.

"The only thing that will work is if Iran knew that if sanctions fail there will be a credible military option."

Asked what would constitute a credible military action, Netanyahu said: "It means action that will knock out their nuclear facility."

The UN Security Council has imposed sanctions on Tehran for refusing to freeze its uranium enrichment program, which Western powers suspect is aimed at producing a nuclear weapon.

Iran denies Israeli and Western allegations that it is enriching uranium to produce atomic arms and maintains that its program is for peaceful energy needs.

Netanyahu said if military action was taken, he would prefer that it be led by the United States.

He said a nuclear-armed Iran would not be just a concern for Israel because it would pose the risk of proliferation.

"This is not just our problem. This is the problem of Europe, and the United States," he said.

In a wide-ranging interview, Netanyahu also said he was not surprised that

Soddy Arabia

had dispatched forces to Bahrain after weeks of pro-democracy protests in the Gulf Arab island state.

"I think they are concerned with a possible Iranian takeover of Bahrain, which would put Iran effectively within spitting distance of the Arabian Peninsula," Netanyahu said.

"

Soddy Arabia

is working to protect its own interests. But there is a very large global interest in making sure the world's oil wells, that the largest reserves of the world's oil supply do not fall into Iranian or pro-Iranian hands," he said.

Asked about the pro-democracy protests sweeping the Arab world, Netanyahu said the Middle East would have "a brilliant future" with real democratic change.

However,
The infamous However...
he said that if Iran remains immune to change "and meddles in other places and transforms them into so-called Islamist republics... I would say that is the worst nightmare."
Posted by: Fred || 03/19/2011 00:00 || Comments || Link || E-Mail|| [6463 views] Top|| File under: Govt of Iran
Fukushima disaster prompts GCC fears over Iranian reactor
[Arab News] Saudi and Kuwaiti environmentalists have expressed serious concern about the safety of Iran's nuclear reactor at Bushehr, some 250 km on the other side of the Gulf from the Saudi-Kuwait border. This follows the

kaboom

s at Japan's Fukushima Daiichi nuclear reactor as a result of earthquake and tsunami damage last Friday.

Like the Japanese reactor, the Iranian one is built in an area of seismic activity. The concern is accentuated by the fact that while Japan has the highest standards in the world for the design and construction of buildings in earthquake zones, Iran does not. In the Bam earthquake in 2003, 30,000 people died as buildings collapsed all about them. In the one in Manjil in 1990 over 40,000 people perished.

While thousands have died in Japan as a result of the tsunami on Friday, very few did so because of the earthquake. An

kaboom

at Bushehr would have disastrous consequences, according to Jassem Al-Awadhi, a Professor of Geology and the Environment at Kuwait University's science faculty. The outcome would be "similar to those of the Chernobyl disaster for the whole region," he said. According to Al-Awadhi, the Kuwait Institute for Scientific Research's seismological center has detected daily seismic activity in the coastal area of western Iran bordering the Gulf. "This is caused by this site being the meeting point of three continental plates -- Arabian, African and Eurasian plates," he said. He wanted to know whether

ineffective International Atomic Energy Agency

standards were followed in Bushehr's construction.

Abu Dhabi and Dubai are the most threatened if there were an

kaboom

at Bushehr, given the prevailing northwesterly winds in the Gulf, but radioactive fallout could easily hit the cities and oilfield of the Eastern Province necessitating mass evacuation. Bahrain, and Qatar could also be hit.

Dr Ibrahim Aref, from the forestry and environmental studies department at King Saud University in Riyadh fears it could be worse. An

kaboom

would affect not just the Eastern Province, he says, but the whole Kingdom. He points out that carbon deposits from the 1991 oil well fires in Kuwait were found as far away as Asir.

In the 1996 Chernobyl disaster, even Iceland was affected by radioactive fallout.

What also worries Aref is that few people across the Kingdom are aware of the risk, and even fewer take it seriously. "People need to be concerned," he says. "There needs to be more awareness of a possible disaster at Bushehr. If Japan which is well equipped cannot cope, why expect Iran, which is not, to be able to do so?"

Contingency plans need to be made, he said. Equipment, such as breathing masks needs to be held ready in case of an emergency. All towns across the country should have equipment to monitor radioactivity. He called on

Soddy Arabia

and the other GCC countries to set up an inquiry into the possible consequences of an

kaboom

at Bushehr. Concern about safety standards at Bushehr and the potential dangers are being publicly voiced in Eastern Province, he added. "Bushehr sits on an active tectonic plate and should, God forbid, something like Japan happen there, we in

Soddy Arabia

's Eastern Province and in Kuwait will be the first ones to get the radiation-laden wind blast," said Abdul Aziz A. Al-Khalidi a science teacher in Alkhobar. "Weather experts have confirmed in recent articles in newspapers and websites that the wind blows in our direction from Bushehr and we are therefore quite alarmed. Nature's fury can wreak havoc any time and there are lessons to be learned from what is happening in Japan. We are therefore highly concerned about Bushehr nuclear plant," he said. Scientists should alert both the public and the government about the dangers posed by the reactor, and specifically to the Eastern Province.

The head of the Saudi National Society for Human Rights, Moflih Al-Qahtani, also wants the GCC to investigate the potential dangers at Bushehr if there were an earthquake. "Should leaks take place, lives could be lost and there would be high risk of cancer" he said.

Soddy Arabia

and other GCC state had every right to have their concerns addressed by Iran. If necessary, the GCC should take them to the UN and the

ineffective International Atomic Energy Agency

.

On Tuesday,

Iran's diminutive President

Ahmadinejad claimed that the reactor was safer than the damaged Japanese one. "All safety rules and regulations and the highest standards have been applied to the Bushehr power plant," he told Spanish television broadcaster TVE. "The security standards there are the standards of today. We have to take into account that the Japanese nuclear plants were built 40 years ago with the standards of yesterday."

In fact, Bushehr was first started by German companies in 1975, then abandoned after the Iranian revolution, was seriously damaged by Iraqi bombing during the Iran-Iraq war, and is today is today in part a Russian construction. The Russians agreed to take over the project in 1995. The merging of Russian and German technologies has not been easy. After 25 years in the make, the reactor was only finally launched last August but is still not in production. Just three weeks ago, Rostom, the Russian energy company rebuilding the plant said that one of the four main cooling pump had been damaged, necessitating the remove of the fuel core, further delaying the project.

Bushehr is the only reactor Iran admits to. A second plant, Bushehr II, was originally planned but has been effectively shelved. Nineteen other reactors for civil use are planned, the next being at Darkhovin, less than 100 kilometers from Basra in Iraq.

Bushehr is located on the eastern edge of the Arabian Tectonic Plate that is slowly colliding with the very mobile Eurasian and Iranian Plates a short distance inland east. According to Allan Jack, a geologist with Bariq Mining, any area close to the edge of a moving tectonic plate is at major risk of increased seismic activity.

Rob Willmot, an industrial electromechanical consultant said that the Japanese plant was built to withstand earthquakes and in his opinion did so. "The problem seems to be that the tsunami took out the generators supplying the pumps that power the cooling system for the reactors," he told Arab News. He added that the Fukushima Daiichi plant was built to the world's highest standards of earthquake proof construction.

Willmot's observations echo the focus on cooling-system pumps. Those in the Iranian facility were "supplied to Bushehr in the 1970's and, under the current contract, Russia was obliged to integrate them into the project," Rosatom, said in a Feb. 28 statement following the pump failure three weeks ago.

"To cut costs the Russians had to agree to use certain parts supplied by the Germans," said Bill Horak, chairman of the nuclear science and technology department at Brookhaven National Laboratory in New York and an expert on Russian-built reactors.

"The rest of the world is depending on the Russian Federation for policing the nuclear safety of this reactor," said Mark Hibbs, an expert on Iranian nuclear issues at the Carnegie Endowment for World Peace. The pump failure, he added, raised questions about the decisions the Russians made to move forward with emergency coolant system that was 30 years old.

A senior engineer for a Saudi-based construction company, who requested anonymity, was less than sanguine about the quality of the work on the Bushehr plant. "We have just seen the immense power of seismic activity and its devastating effect on infrastructure", he said, "and this was in a country that has the toughest building regulations in the world and enforces them to the letter. I doubt that the Bushehr plant is built to anything like the same standards." He added that he would not want to live anywhere downwind of the facility.
Continued on Page 49
Posted by: Fred || 03/19/2011 00:00 || Comments || Link || E-Mail|| [6467 views] Top|| File under: Govt of Iran
Who's in the News
51
[untagged]
3
Govt of Iran
2
Hamas
1
al-Qaeda in Iraq
1
al-Shabaab
1
Govt of Pakistan
1
Govt of Sudan
1
Govt of Syria
1
Lashkar-e-Islami
1
Taliban
1
al-Qaeda
1
al-Qaeda in Arabia
Bookmark
E-Mail Me
The Classics
The O Club
Rantburg Store
The Bloids
The Never-ending Story
Thugburg
Gulf War I
The Way We Were
Bio
Merry-Go-Blog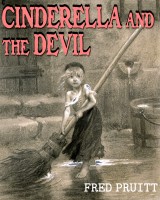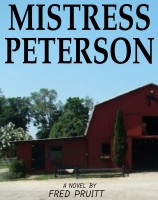 On Sale now!


A multi-volume chronology and reference guide set detailing three years of the Mexican Drug War between 2010 and 2012.

Rantburg.com and borderlandbeat.com correspondent and author Chris Covert presents his first non-fiction work detailing the drug and gang related violence in Mexico.

Chris gives us Mexican press dispatches of drug and gang war violence over three years, presented in a multi volume set intended to chronicle the death, violence and mayhem which has dominated Mexico for six years.
Click here for more information


Meet the Mods
In no particular order...


Steve White
Seafarious
Pappy
lotp
Scooter McGruder
john frum
tu3031
badanov
sherry
ryuge
GolfBravoUSMC
Bright Pebbles
trailing wife
Gloria
Fred
Besoeker
Glenmore
Frank G
3dc
Skidmark
Alaska Paul



Better than the average link...



Rantburg was assembled from recycled algorithms in the United States of America. No trees were destroyed in the production of this weblog. We did hurt some, though. Sorry.
34.239.160.86

Help keep the Burg running! Paypal: