Afghanistan
Killer soldier named
His background needs close scrutiny:

The American soldier accused of killing 16 civilians in Afghanistan last weekend is Staff Sergeant Robert Bales, a US official said on Friday.

Pictures allegedly of a staff sergeant of that name in Afghanistan are already being circulated, but no confirmation of the identity is yet available.

UPDATE

The pictures comes from High Desert Warrior, March 4:

After the threat of the vehicle IED was neutralized, the Soldiers integrated themselves into the community.

"How's the security affecting your family?" Asked Staff Sgt. Robert Bales, 1st platoon sergeant, Blackhorse Company, 2-3 Inf., to a village elder relaxing outside of his home.

"Much better than yesterday," replied the man.

The Soldiers of Blackhorse Company successfully secured the village and built upon their new relationship with the Afghan people.

"It represents the finest of everything the Army presents," said Woods of his company.

Again: the identity of the man pictured has not been confirmed:
Posted by: tipper || 03/16/2012 19:36 || Comments || Link || E-Mail|| [294 views] Top|| File under:
President Karzai casts doubts on US version of Afghan village massacre
President says US has not co-operated with his investigations and he questions whether there was only one attacker
The President of Afghanistan warned he was frustrated over western killings of civilians, as he accused the US of obstructing an Afghan investigation into the massacre of 16 civilians last Sunday.

At a meeting with the investigation team and family members of the victims, most of them women and children, Hamid Karzai asked the army chief of staff to investigate villagers' claims that there was more than one attacker – contradicting the official US version of events. He also confirmed a demand made on Thursday that foreign forces leave Afghan villages.

"This has been going on for too long. You have heard me before, therefore, it is by all means the end of the rope here," he said of the killings, which he described as the latest of "hundreds" of such incidents nationwide. "This form of activity, this behaviour, cannot be tolerated." he said.
Posted by: tipper || 03/16/2012 15:58 || Comments || Link || E-Mail|| [272 views] Top|| File under:
Africa North
Court of Appeals head to face withdrawal of confidence over NGO case
Someone has to be the fall guy...

Judges from the Cairo Court of Appeals on Thursday succeeded to collect enough signatures to hold an emergency general assembly within days in order to decide on withdrawing confidence from Abdel Moez Ibrahim, president of the court, for his position on the NGO foreign funding case.

Ibrahim was accused of pressuring the judges overseeing the trial of 43 NGO workers, including 16 Americans, who are charged with working for unlicensed NGOs and receiving illegal funds.

The authorities lifted the travel ban on foreign defendants and all but one of the Americans left Egypt in early March. The lift of the ban was regarded by public opinion as an insult to the Egyptian judiciary.

Judge Hisham Raouf said more than 300 signatures were collected, although the needed quorum requires 285 signatures.


Sure hope he got his [cough] pension [cough] funded...
Posted by: Steve White || 03/16/2012 00:00 || Comments || Link || E-Mail|| [287 views] Top|| File under:
Amnesty calls for blocking Egypt-bound US weapons cargo
How about the Syria-bound Russian weapons?

A ship carrying weapons, including explosives, en route from the US to Egypt must not be allowed to offload because of a substantial risk the weapons will be used by Egyptian security forces to commit human rights violations, Amnesty International said on Thursday.


If you didn't know better you'd swear Amnesty and HRW were on the other side...

The organization said in its statement that it has tracked the Dutch-flagged ship, MV Schippersgracht, for the past two months. It revealed that the ship is currently in the Mediterranean Sea and due to arrive in Egypt early next week.

"This ship of shame should not be allowed to unload its dangerous cargo in Egypt, and there is a substantial risk that this is what it plans to do," said Brian Wood, Amnesty International's Head of Arms Control.

"There is a clear pattern that weapons from previous ships have recently been used to commit serious human rights violations by the Egyptian security forces, and yet the US is recklessly sending a constant flow of arms to Egypt."

In late November, Egyptian customs employees at a Suez port denied access to a US tear gas shipment that was going to the Interior Ministry. The shipment was widely believed to be meant for use against protesters during the clashes near the Interior Ministry's building in downtown Cairo, which left dozens of protesters dead and witnessed an extensive use of tear gas against demonstrators.

Egyptian security forces' use of ammunition is a clear example of the urgent need for the establishment and implementation of an effective global Arms Trade Treaty (ATT) which enters the final stage of crucial negotiations in July, the international organization said.
Posted by: Steve White || 03/16/2012 00:00 || Comments || Link || E-Mail|| [281 views] Top|| File under:
Egypt Ready to Hand Back Libya ex-Regime Members
[An Nahar] The Egyptian foreign ministry said Thursday it was in talks with Tripoli


...a confusing city, one end of which is located in Lebanon and the other end of which is the capital of Libya. Its chief distinction is being mentioned in the Marine Hymn...


over a request to hand back members of slain leader Muammar Qadaffy


...Custodian of Wheelus AFB for 42 long years until he was ejected from the gene pool by his indignant citizens...


's regime seeking refuge in Egypt.

Libya's prosecutor had written to his Egyptian counterpart Abdel Meguid Mahmoud, providing a list of Libyans in Egypt belonging to the former regime who are wanted back home.

Cairo "is working to comply quickly with the Libyan request", foreign ministry

front man

Amr Roshdy said in a statement.

General prosecutor Abdel Meguid Mahmoud has slapped a travel ban on all the Libyans on the list and ordered that those flying into Cairo be stopped for checks, Roshdy said.

Foreign Minister Mohammed Amr also asked his legal advisers to organize a meeting of all the authorities involved to "look into the necessary steps to quickly comply with the Libyan request within the framework of judicial treaties between the two countries," Roshdy said.

Some of the suspects have been located and Egyptian authorities have asked their Libyan counterparts to provide the necessary documents in order to get the process moving, he said.

Egypt and Libya both witnessed historic uprisings in 2011 that ousted longtime autocratic leaders.

Posted by: Fred || 03/16/2012 00:00 || Comments || Link || E-Mail|| [299 views] Top|| File under: Arab Spring
Leeds University Jewish Society cancels 'controversial' lawyer's invite
An invitation to an American lawyer who specializes in fighting Western lawsuits by Islamic extremists has been withdrawn at 48 hours' notice by Leeds University Jewish Society over fears that she is "too controversial".

Brooke Goldstein, director of the Lawfare Project, has been touring Britain this week with UK Lawyers for Israel, speaking about the ways Arab tyrannies and Islamist leaders use "lawfare" to sue those who publish articles exposing radical Islam.

Students are said to be concerned about her association with Geert Wilders, to whom she gave legal advice after he was sued for anti-Muslim remarks.

Ms Goldstein said the students are "trying to prevent me from speaking about how we defend their rights, as someone who advocates on their behalf. I think it's disgraceful, it's Orwellian."

JSoc president Ilana Manuel said: "We researched some of Ms Goldstein's past projects, her associates and views that she has expressed in various media outlets and have decided that this is not appropriate for our campus. Our priority is the welfare of our students and we did not want to put anyone in a situation where this could be jeopardized."

Ms Goldstein argued that her defense of Wilders was about protecting freedom of speech. "Whether you agree with him or not, and there are a lot of points we disagree on, surely he deserves to be allowed to express his opinions in the 21st century?

"It's disappointing that they would shy away from debating the most pertinent issues of our time, for example what limits should be put on free speech and what is acceptable dialogue, critical of religion, in free societies."
Posted by: ryuge || 03/16/2012 01:40 || Comments || Link || E-Mail|| [301 views] Top|| File under:
Europe
Italy: Moroccan suspected of synagogue terror plot
Anti-terrorism police have arrested a 20-year-old Moroccan man in northern Italy on suspicion of planning attacks on targets including a synagogue in Milan.
 
A woman believed to have been contact with the Moroccan had been detained by British police in London, Italian authorities said in a statement.
Posted by: || 03/16/2012 08:02 || Comments || Link || E-Mail|| [273 views] Top|| File under:
Italy: Moroccan suspected of synagogue terror plot
Anti-terrorism police have

set to sit in solemn silence in a dull, dark dock, in a pestilential prison with a life-long lock

a 20-year-old Moroccan man in northern

Italia

on suspicion of planning attacks on targets including a synagogue in Milan.
 
A woman believed to have been contact with the Moroccan had been

jugged

by British police in London, Italian authorities said in a statement.


Update: Ynet has the story from Britain:

Britain's Daily Mail newspaper reported that a 40-year-old British woman was arrested in London for her suspected involvement in the planning of a plot to blow up an Italian synagogue. Italian police suspect that the woman took part in Facebook discussions about weapons and explosives with the young Islamist Mohamed Jarmoune, 20, who was arrested on Thursday for planning the terror attack.
Posted by: || 03/16/2012 08:02 || Comments || Link || E-Mail|| [284 views] Top|| File under:
The Grand Turk
Turkey considers 'buffer zone' on border with Syria
Turkey is considering setting up a "buffer zone" along its border with Syria and may withdraw its ambassador from Damascus after Turkish citizens inside Syria return home, Prime Minister Tayyip Erdogan said on Friday. Turkey's Foreign Ministry called on all Turkish citizens in Syria to return to Turkey as soon as possible and said it was closing the consular section of its Damascus embassy next week.

Posted by: ryuge || 03/16/2012 07:49 || Comments || Link || E-Mail|| [272 views] Top|| File under:
Home Front: Politix
George Clooney arrested
George Clooney has been arrested and handcuffed during a protest at the Sudanese Embassy in Washington.
Posted by: tipper || 03/16/2012 12:29 || Comments || Link || E-Mail|| [376 views] Top|| File under:
Former US officials probed over speeches to Iranian group on terror list
Speaking firms representing ex-FBI Director Louis Freeh and former chairman of the Joint Chiefs of Staff Gen. Hugh Shelton have been handed federal subpoenas as part of an expanding investigation into the source of payments to former top government officials who have publicly advocated removing an Iranian dissident group from the State Department list of terrorist groups.

The investigation, being run by the Treasury Department, focuses on whether the former officials may have received funding from the People's Mujahedin of Iran, or MEK, violating federal law barring financial dealings with terrorist groups. The three sources, all of whom spoke on condition of anonymity, said that speaking fees given to the former officials total hundreds of thousands of dollars.

An

B.O. regime

source familiar with the inquiry said, "This is about finding out where the money is coming from. This has been a source of enormous concern for a long time now. You have to ask the question, whether this is a prima facie case of material support for terrorism."

Freeh and Shelton are among 40 former senior U.S. government officials who have participated in a public lobbying campaign to persuade the United States to remove the MEK from the terror list. Many of the speakers have received fees of about $30,000 or more per talk and first-class flights to European capitals, according to sources familiar with the arrangements.

Edward Rendell, former governor of Pennsylvania and ex-Chairman of the Democratic National Committee, whose speaking firm also received a subpoena, has received $160,000 over the past year for appearing at about seven conferences and rallies, including some in

Gay Paree

, Brussels and Geneva.

The former officials have said they had been told the fees came from wealthy supporters of the MEK, not the group itself, and they resent the suggestion they are abetting a terrorist group.

The probe comes at a time of intense debate about the MEK, spurred by assertions it could be a useful ally in pressuring the Iranian government to suspend its nuclear program. Recent reports have suggested that MEK operatives, trained by the Mossad, are believed by some U.S. intelligence officials to have been involved in the

liquidation

of Iranian nuclear scientists -- which the group has denied as "absolutely false."

Officials say that the MEK has a history of terrorism against Iranian leaders during the 1980s and that at least six Americans died in such attacks. The group, once allied with Saddam Hussein, is also viewed suspiciously because of the cultish devotion of its followers to its

Gay Paree

based leader, Maryan Rajavi.

But the group's supporters say it has long since publicly renounced violence and that Rajavi has committed the group to democratic principles. The group has also generated considerable sympathy over its followers at Camp Ashraf, a paramilitary camp on the Iran-Iraq border, where they have been

jugged

-- and until recently protected -- by the U.S military since the 2003 invasion of Iraq.
Posted by: ryuge || 03/16/2012 07:21 || Comments || Link || E-Mail|| [284 views] Top|| File under:
India-Pakistan
Osama bin Laden 'ordered al-Qaeda to kill Barack Obama and David Petraeus'
Osama bin Laden ordered cells in Afghanistan and Pakistan to shoot down a plane carrying Barack Obama and Gen David Petraeus, it was reported on Friday. According to a document retreived from the compound where bin Laden was shot dead by US Navy Seals last May, the al-Qaeda leader also told his deputy Atiyah Abd al-Rahman to focus attacks with the US rather than in Muslim nations.

Bin Laden told Rahman that without Mr Obama, the US would be thrown into "crisis" because Vice President Joe Biden was "unprepared" for the job, the Washington Post reported.


Biden actually was more prepared than Obama, which isn't saying much...


He also showed apparent regard for Petraeus.

"The reason for concentrating on them," bin Laden wrote in the 48-page document, "is that Obama is the head of infidelity and killing him automatically will make (Vice President Joe) Biden take over the presidency. ... Biden is totally unprepared for that post, which will lead the U.S. into a crisis. As for Petraeus, he is the man of the hour ... and killing him would alter the war's path" in Afghanistan.

Bin Laden instructed Rahman to use Pakistani terrorist Ilyas Kashmiri for the attack. Kashmri was killed in a US drone strike in South Waziristan on June 2, 2011.

"Please ask brother Ilyas to send me the steps he has taken into that work," he wrote.

This article starring:
Atiyah Abd al-Rahman
Ilyas Kashmiri
Posted by: tipper || 03/16/2012 12:30 || Comments || Link || E-Mail|| [437 views] Top|| File under:
Pakistan: How To Motivate Voters
Pakistan's all-powerful army Generals have come up with a plan to use terrorists and terror groups they control to influence key elections. The leaders of this effort are two terrorists (Hafiz Saeed and Malik Ishaq) that have thrived on the patronage of the Pakistan Army and its intelligence agency, Inter Services Intelligence (ISI). Saeed, accused of masterminding the Mumbai 2008 attack (160 dead), is not only free but is also organizing and running political campaigns across Pakistan. Saeed does not operate in some remote hideout but in the heart of Pakistan's major cities, where he and his minions have managed to gather enough followers to be of some consequence in the scheme of things planned by ISI.

This article starring:
Hafiz Saeed
Malik Ishaq
Posted by: Shimble Guelph5793 || 03/16/2012 07:31 || Comments || Link || E-Mail|| [275 views] Top|| File under:
Abbottabad commission findings contradict US version: report
[Dawn]
A member of the high-level Pak Abbottabad


... A pleasant city located only 30 convenient miles from Islamabad. The city is noted for its nice weather and good schools. It is the site of Pakistain's military academy, which was within comfortable walking distance of the residence of the late Osama bin Laden....


commission tasked with detailing the May 2 incidents in Abbottabad that resulted in the killing of the late Osama bin Laden


... who no longer has to waste time and energy breathing...


, has completed recording his findings, according to a BBC Urdu report published on Thursday.

The findings are based on statements from bin Laden's family, his neighbours, and the government officials who entered the area after the raid, said the report.

Questioning the American position on the raid, the details contradict, and are different from, the version of events described by the US. The findings will also be the first official version of the events from the Pak side.

A major question raised in the report is the finding that only a single bullet-casing and bullet-mark was found from the room which was allegedly filled with more than half a dozen armed companions of the former al Qaeda chief.

The bullet mark was found on a wall in bin Laden's bedroom, the same room where he was killed. The mark is so high on the wall that it appears as if the man firing bullet was on his knees. The commission's experts have concluded that this bullet caused bin Laden's death, and possibly hit the wall after tearing through a part of his skull, adds the BBC report.

Other than this, no other bullet-casing or bullet-marks were found from the compound. However,


ars longa, vita brevis...


the commission's members found more than a dozen Klashnikov rifles -- some less than a yard away from the dead bodies, adds the report.

The report raises the question that why did bin Laden's companions not fire a single bullet at the US Marines, because the American version of events states that not a single soldier was hit. Now if no soldier was hit, and not even a single shot had gone astray -- which was proved by the absence of bullet casings and marks -- then why did Osama's companions not fire a single bullet, the commission findings inquire.

Posted by: Fred || 03/16/2012 00:00 || Comments || Link || E-Mail|| [290 views] Top|| File under: al-Qaeda
Israel-Palestine-Jordan
In Iran, Warty Nose Says Strategy to Remain Unchanged
[An Nahar] Senior

Gazoo

-based

Hamas, always the voice of sweet reason,

leader Mahmoud Warty Nose al-Zahhar

...a co-founder of

Hamas, always the voice of sweet reason,

and a member of the Hamas leadership. Since 2006, Warty Nose has served as foreign minister in the government of Ismail Haniyeh. He is considered one of the more stubborn hard-liners and has no objection to kissing the Persian foot to keep the money flowing. Warty Nose's son, a member of the Qassam Brigades, was killed in an Israeli raid in early 2008. Another one was disposed of when the IDF bombed his house in 2003...
pledged that the "principles and strategy of the Paleostinian Islamic resistance will not change," during a visit to Tehran on Thursday, Iranian media reported.

Zahar, who is meeting Iranian officials, arrived in Tehran shortly after a fragile truce between Israel and

Gazoo

-based

snuffies

was announced, ending four days of bloodshed.

During a meeting with the Hamas leader, Iranian Foreign Minister Ali Akbar Salehi voiced his country's support for the Paleostinians.

He condemned Israeli air strikes during the recent outbreak of violence, calling them "savage attacks by the Zionist regime against the innocent Paleostinian population," the official IRNA news agency reported.

"Support for the Paleostinian population is part of our principles and religious beliefs, and we are certain that the Paleostinian people will triumph," he said.

Zahar thanked Iran for its "limitless support."

On Wednesday, Zahar met the head of Iran's supreme national security council, Saeed Jalili, and the speaker of Iran's parliament, Ali Larijani, the IRNA said.

Jalili reportedly renewed Iran's unwavering support for the Paleostinian cause and cautioned Zahar against "plots" seeking to divide the Paleostinian resistance.

In recent months, divisions have opened between Hamas chief Khaled Meshaal, who lives in exile, and members of the group's

Gazoo

leadership, including Zahar.

Meshaal has presented an increasingly moderate position, saying last May that he was ready to give negotiations with Israel "a chance," and offering tacit support for the establishment of a Paleostinian state alongside Israel.

He has also publicly supported peaceful "popular resistance," and engaged in a reconciliation deal with rival Paleostinian group Fatah, even backing an agreement to have Paleostinian president and Fatah chief the ineffectual Mahmoud Abbas


... a graduate of the prestigious unaccredited Patrice Lumumba University in Moscow with a doctorate in Holocaust Denial...


serve as the head of a temporary consensus government.

Those positions have put him at odds with much of the leadership in

Gazoo

, which has warned that it expects to be consulted about key decisions, including reconciliation with Fatah and the principle of armed struggle.

"Jihad is our path, our life, our pride and we will not renounce it no matter the sacrifices," Zahar said in January.

Despite Meshaal's engagement with Fatah, the reconciliation efforts have largely stalled, and Paleostine Liberation Organization official
Yasser Abed Rabbo


... Paleostinian politician and a member of the Paleostine Liberation Organization's (PLO) Executive Committee. He holds an M.A. in economics and political science from the American University in Cairo.....


warned on Thursday that he felt Hamas was uninterested in the process.

"I no longer believe that Hamas wants reconciliation," he told Voice of Paleostine radio.

Zahar's visit follows one last week by Hamas's

Gazoo

prime minister Ismail Haniya, who shared the podium with

Iran's diminutive President
Mahmoud Short Round Ahmadinejad on February 11 to commemorate the anniversary of Iran's 1979 Islamic Revolution.

On March 3, Zahar said Hamas was not taking sides in the conflict between the Syrian regime, Iran's main ally, and

bad turban

s.

But Haniya, in a visit to Cairo last month, saluted "the heroic Syrian people, who are striving for freedom, democracy and reform," in a departure from the Islamists' refusal to criticize Damascus


...Capital of the last remaining Baathist regime in the world...


Meshaal last visited Tehran in October.

Israel and the United States consider Hamas to be an armed proxy of Iran and, on Wednesday, Israeli Prime Minister Benjamin Netanyahu branded

Gazoo

an "advance post for Iran," explicitly accusing Tehran of arming, financing and training

snuffies

in the Paleostinian enclave.

But despite the ties, Hamas has said publicly it would stay out of tensions between Israel and Iran over Tehran's nuclear activities.

Ahmed Youssef, a counselor to the Hamas foreign ministry, told Agence

La Belle France

Presse earlier this month that "Iran does not need Hamas to respond to Israel in the event of an attack, because it has enormous military capabilities at its disposal, which allow it to act without us."

Posted by: Fred || 03/16/2012 00:00 || Comments || Link || E-Mail|| [279 views] Top|| File under: Hamas
Syria-Lebanon-Iran
Dupe entry: Russian official: Israel is blackmailing Obama, attack on Iran imminent
Israel will attack Iran this year if a new round of talks scheduled for April fail, a leading Russian newspaper has reported quoting a senior Russian diplomat.

Russian diplomats at the United Nations believe the strike against Iran is "a matter of when, not if", said the Kommersant daily on Wednesday.

"The attack will be mounted before the end of this year. Israel is blackmailing [U.S. President Barack] Obama by confronting him with a dilemma: either he supports the war option or will lose the support [of the U.S. Jews]," a high-ranking official of the Russian Foreign Ministry told the paper ahead of the U.N. Security Council meeting on Syria on Monday.

After the meeting, the Russian diplomat said the attack could come earlier, any time after April when the six-nation group holds new talks with Iran.

The Kommersant quoted the diplomat as saying that U.S. Secretary of State Hillary Clinton had asked Russian Foreign Minister Sergei Lavrov to warn Iran that the talks were a "last chance for Tehran" to avoid the attack.

The newspaper said a precise date and location for the talks was still being discussed. Iran on Tuesday confirmed that the talks would take place soon and said Turkey had been suggested as the venue.

The coming strike against Iran would save Syria from foreign military intervention, the unnamed Russian diplomat told the Kommersant.

"Americans realize that Israel will attack Iran and it would be too much to have two wars in the region," the diplomat said explaining Washington's consent to let U.N.-Arab League envoy Kofi Annan pursue his peace efforts in Syria.
Posted by: tipper || 03/16/2012 18:04 || Comments || Link || E-Mail|| [282 views] Top|| File under:
Aoun Warns War to Move to Lebanon if Assad Ousted, Slams 'Takfiris'
[An Nahar] Free Patriotic Movement


Despite its name a Christian party allied with Hizbullah, neither free nor particularly patriotic...


leader MP
Michel Aoun


...a wholly-owned subsidiary of Hizbullah...


on Wednesday warned that the violence in Syria would spill over to

Leb

if the embattled Syrian regime was ousted, rejecting the presence of what he called "Takfiri
...an adherent of takfir wal hijra, an offshoot of Salafism that regards everybody who doesn't agree with them as apostates who most be killed...
s on our border."

"Those who backed Israel's war on

Leb

in 2006 are the same ones who are backing the inner war against Syria, that's why we should think of good neighborliness and the neighborhood's security, as we cannot live with Takfiri groups on our border that are interacting with the Lebanese domestic scene," Aoun said on the 23rd anniversary of the so-called Liberation War he waged in 1989 against Syrian forces stationed in

Leb

.

A Takfiri is a hardline Islamist who practices Takfir, which means to accuse others of apostasy or of being an infidel. Takfiris usually declare takfir upon anyone who does not conform to their hard-line interpretation of Islam.

"When we first talked about Syria, we said that we support reform and that we do not want the presence of extremism on our border, as we cannot accept the rise to power of certain people under the slogans of democracy and human rights


...which are usually open to widely divergent definitions...


, while in the end there will be neither democracy nor human rights, as there is no democracy in their sharia (Islamic law)," Aoun added.

"Let us suppose that the Syrian regime was ousted, what is the alternative in that case? Our safety is at stake and war will reach us. We do not want to close our eyes and say 'let the (

Moslem

) Brotherhood rule.' Where (will they rule?) In (the predominantly Christian Lebanese district of) Keserwan?" Aoun wondered.

Recalling the previous stages, Aoun said everyone blamed him for "declaring war against Syria."

"But the truth is I did not declare war against Syria, as when a country is occupied it would use everything in its capacity to liberate its land, and we did not bombard the Syrian cities or any inch of Syria," he added.

He went on to say that "what's happening in Syria is an international aggression rather than a domestic revolution."

Posted by: Fred || 03/16/2012 00:00 || Comments || Link || E-Mail|| [275 views] Top|| File under: Govt of Syria
Geagea Urges Arrest of Takfiri Network Head
[An Nahar] Lebanese Forces


A Christian political party founded by Bashir Gemayel, who was then bumped off when he was elected president of Leb...


leader
Samir Geagea


... Geagea was imprisoned by the Syrians and their puppets for 11 years in a dungeon in the third basement level of the Lebanese Ministry of Defense. He was released after the Cedar Revolution in 2005 ...


stressed on Thursday the need for the Lebanese authorities to remove all arms within and outside Paleostinian refugee camps.

He told Voice of

Leb

radio (93.3): "If we are forced to wage a battle similar to the one at Nahr al-Bared, then so be it."

"The army should enter the

Ein el-Hellhole

camp and arrest the head of the takfir
...an adherent of takfir wal hijra, an offshoot of Salafism that regards everybody who doesn't agree with them as apostates who most be killed...
i network," he added.

"The opposition will support the government should it take such a decision ... and the Paleostinian Authority had voiced its readiness to cooperate with it to such an end, he stated.

Geagea noted however that "Syria, Hizbullah, and its allies, starting with Free Patriotic Movement


Despite its name a Christian party allied with Hizbullah, neither free nor particularly patriotic...


leader MP
Michel Aoun


...a wholly-owned subsidiary of Hizbullah...


, oppose such a measure."

"Aoun is defending the Syrian regime more that Hereditary President-for-Life Bashir Pencilneck al-Assad


Lord of the Baath...


," remarked the LF chief.

In addition, he accused the FPM leader of waging a "battle of ethnic cleansing against Sunnis in the area through portraying them as

thug

s."

"He is attempting to portray the Mustaqbal


... the Future Movement, political party led by Saad Hariri...


Movement as a fundamentalist group, while the MP allies himself with Iran and Hizbullah, whose people and members do not even where neckties," Geagea noted.

As Safir newspaper reported on Tuesday that an

thug

network

placed in long-term storage

by the Lebanese army intelligence was planning to carry out terrorist attacks on the military school in al-Fayyadiyeh and the army barracks in Hamat.

Prime Minister
Najib Miqati had confirmed on Monday that the army had uncovered the subversive cell following a detailed report by al-Akhbar newspaper on the arrest of the network.

As Safir's sources, which described the cell as takfiri with links to the Abdullah Azzam Brigades, said the army began to find leads into the case after the arrest of a clergyman in northern

Leb

.

President Michel Suleiman


...before assuming office as President, he held the position of commander of the Leb Armed Forces. That was after the previous commander, the loathesome Emile Lahoud, took office as president in November of 1998. Likely the next president of Leb will be whoever's commander of the armed forces, too...


called on Wednesday for the coordination of the defense, interior and telecommunications ministries to resolve this case.

Suleiman told the cabinet that convened at Baabda palace that "the army is the backbone of stability in the country."

He condemned any attempt to attack it, saying the file has been referred to the competent judiciary.

Posted by: Fred || 03/16/2012 00:00 || Comments || Link || E-Mail|| [280 views] Top|| File under: Takfir wal-Hijra
U.S. Denies Sending Warning to Iran via Russia
[An Nahar] The United States on Thursday denied a report that Secretary of State Hillary Clinton told her Russian counterpart that upcoming talks on Iran's nuclear program were a "last chance" to resolve the long-running standoff.

"The secretary did not send a warning to the Iranians through Foreign Minister (Sergei) Lavrov," State Department spokeswoman Victoria Nuland told reporters when asked about the report in Russia's Kommersant daily.

"The conversation that they had on Iran centered around ensuring that these talks, as they start, are structured in a way ... that they bring substantive results," Nuland said.

Clinton's meeting with Lavrov in New York Monday also focused on ensuring that the talks "can't be used for stalling and that they can't be used for covering continuing activity" in Iran's nuclear program, Nuland said.

In her discussions with Lavrov on the sidelines of the U.N. Security Council, Clinton never used the adjective "last" to describe the opportunity that the planned talks represent, Nuland said.

The United States, Russia, China, Britain, France and Germany have agreed to resume stalled talks with Iran over its nuclear program at a time and place yet to be determined.

Kommersant reported Wednesday that Clinton had told Lavrov the talks were a "last chance" to resolve the crisis, and asked her Russian colleague to make this clear to the Iranian authorities."

Washington, which has no diplomatic relations with the Islamic Republic, has stressed there is still time to resolve the standoff over Iran's disputed nuclear program, but has refused to rule out a military strike as an option.

Israel, increasingly impatient with Iran's refusal to come clean on its nuclear program, also has refused to rule out military action.

The United States and Israel fear that Iran's uranium enrichment program masks a drive to build a nuclear bomb. Iran denies the charges, insisting its program is entirely peaceful.

Posted by: Fred || 03/16/2012 00:00 || Comments || Link || E-Mail|| [291 views] Top|| File under: Govt of Iran
Who's in the News
42
[untagged]
4
Govt of Syria
3
Govt of Pakistan
2
Taliban
2
Lashkar-e-Islami
1
Global Jihad
1
Govt of Iran
1
Arab Spring
1
al-Qaeda in Pakistan
1
Hamas
1
al-Qaeda
1
Takfir wal-Hijra
1
Commies
Bookmark
E-Mail Me
The Classics
The O Club
Rantburg Store
The Bloids
The Never-ending Story
Thugburg
Gulf War I
The Way We Were
Bio
Merry-Go-Blog
Hair Through the Ages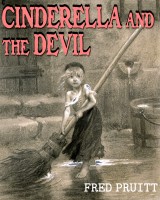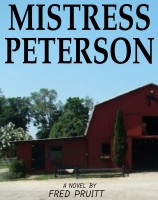 On Sale now!


A multi-volume chronology and reference guide set detailing three years of the Mexican Drug War between 2010 and 2012.

Rantburg.com and borderlandbeat.com correspondent and author Chris Covert presents his first non-fiction work detailing the drug and gang related violence in Mexico.

Chris gives us Mexican press dispatches of drug and gang war violence over three years, presented in a multi volume set intended to chronicle the death, violence and mayhem which has dominated Mexico for six years.
Click here for more information


Meet the Mods
In no particular order...


Steve White
Seafarious
Pappy
lotp
Scooter McGruder
john frum
tu3031
badanov
sherry
ryuge
GolfBravoUSMC
Bright Pebbles
trailing wife
Gloria
Fred
Besoeker
Glenmore
Frank G
3dc
Skidmark
Alaska Paul



Better than the average link...



Rantburg was assembled from recycled algorithms in the United States of America. No trees were destroyed in the production of this weblog. We did hurt some, though. Sorry.
3.234.250.24