Afghanistan
Cameron visits troops in Afghanistan
BRITISH Prime Minister David Cameron has backed up a pledge to pull more troops out of Afghanistan next year, during a previously unannounced trip to a restive province on Wednesday.

Britain's contingent is second in size only to US troop strength among Western forces in Afghanistan. Britain plans to pull 500 troops out by December but has not given a timetable for others to leave. NATO plans to turn over security responsibility to Afghan forces by the end of 2014.

Cameron was holding talks with British and Afghan officials in the southern province of Helmand, where Britain has around 9500 troops.


Good for him to go and check out the situation.

After visiting soldiers at a base in Lashkar Gah, Helmand's regional capital, and at smaller forward base in Nad Ali, Cameron said he believed the handover of security duties from foreign to local forces was progressing well. He questioned British soldiers at both camps about the capability of the Afghan army and police, and said their responses would help inform decisions on how many troops to withdraw next year.

Officials have cautioned against public hopes of a major drawdown next year. Britain is expected to confirm its strategy only after a planned meeting in October of Britain's National Security Council, which includes ministers, military commanders and spy chiefs.

"I don't want to raise false hopes. There will be a modest reduction this year, there will be further reductions next year," he told reporters at Camp Bastion, a vast British base in Helmand.

Cameron said he was "encouraged" by progress in Helmand, particularly after visiting troops at Forward Operating Base Shawqat in Nad Ali, which borders a bustling bazaar that didn't exist on his last visit two years ago because of fierce fighting.

President Barack Obama has already confirmed that around 23,000 of the 90,000 American troops in Afghanistan will withdraw by September - including from Helmand, which analysts say could put further strain on British forces.

"The immediate challenge is going to be that the Americans are pulling a large number of forces out of Helmand this year, leaving it very vulnerable to attack," said Malcolm Chalmers of London's military think tank, the Royal United Services Institute.

Britain has signalled it does not plan to expand its area of operations from the province's centre, meaning the Taliban could seek to recapture parts of northern Helmand, previously the scene of intense combat.

Violence raged in Helmand just ahead of Cameron's visit there. The provincial governor's office said nine Afghan soldiers were killed on Tuesday night when militants attacked an Afghan National Army checkpoint in the Washer district. Seven insurgents were killed in the attack, the governor's office said.

Insurgents also clashed on Tuesday night with Afghan police in Nad Ali district. An insurgent commander was killed and six other militants were captured during the battle, the governor's office said.

The British leader's visit comes after three British soldiers were killed on July 1 by an Afghan policeman as they attended a meeting of local officials. A total of 26 foreign troops have been killed so far this year in killings involving Afghan security forces attacking NATO allies.

Cameron met with British troops after his defence secretary, Philip Hammond, acknowledged morale within the military was "fragile" because of budget restraint and cuts to units.
Posted by: Steve White || 07/20/2012 00:00 || Comments || Link || E-Mail|| [6466 views] Top|| File under:
Africa Horn
Presidential candidate accuses President Sheikh Sharif Sheikh Ahmed
(Sh. M. Network)-Abdirahman Abdishakur Warsame, a presidential candidate for the upcoming elections of Somalia, said on Thursday that Somali president Sheik Sharif Sheikh Ahmed is using the national income for his election campaign to win the office in the second term.

Giving an interview with Shabelle Media, Mr. Warsame declared that Somali president misuses funds for the public in a bid to earn more supporters and buy votes to come first in the next election in August 20.

"It is out of the law and authority... we are aware there was more funded live event aired by a privately Somali owned satellite-channel, with music bands and singers held on Wednesday night at the president compound by Sheikh Sheikh Ahmed, TFG president," said Somali presidential contender, Abdirahman Abdishakur.

Somaliais preparing to hold presidential election, with more candidates, mostly Somali Diaspora and current top TFG leaders, including the president and speaker by August 20, the end of UN mandate transitional period.
Posted by: Fred || 07/20/2012 00:00 || Comments || Link || E-Mail|| [6474 views] Top|| File under:
Somali President: UN Monitoring Group is the enemy of Somalia
MOGADISHU-The president of Somalia's Transitional Federal Government (TFG) Sheikh Sharif Sheikh Ahmed, has accused the UN monitoring group of being the enemy of the people of Somalia, and describing its contents as "unsubstantiated allegations."

While reacting to Monitoring Group charges of fraud, President Sharif said: " I asked why the UN monitoring group hasn't released such report against Somali leaders accused of corruption and misuse in the last twenty-years of conflict and civil war in the country?".. Many innocent have been killed and their properties looted and uncountable women were raped. Obviously, the group has failed its report on somalia.

"The current Transitional Federal government was established through a difficult time in neighboring Djibouti and at that moment nothing was provided to us by the international community, but the local Somali business community was the people who helped and stood with the government shoulder to shoulder to perform the national task," Somali president added.

Mr. Ahmed stressed that Every TFG official is in personal money owing, because they have a loan of funds to keep the government functioning. Even the soldiers, sometimes the salary is late or the salary does not come, and the soldiers continue to work because they are defending their country and their dignity.

Lastly, the president expressed his dissatisfaction that the recent Monitoring Group report was leaked at such a time whenSomaliais ending the transitional period for the first time.

The statement came after U.N. Monitoring Group on Somalia and Eritrea suggested rampant theft of public funds is behind efforts by some political leaders to "hijack or derail" the ongoing transition process. The report said 70 percent of money donated never made it into public coffers in 2009 and 2010.
Posted by: Steve White || 07/20/2012 00:00 || Comments || Link || E-Mail|| [6461 views] Top|| File under:
Africa North
Meshaal meets Morsi in Cairo
The leader of Hamas, the Palestinian Islamist movement which rules the Gaza Strip, met new Egyptian President Mohamed Morsi on Thursday and hailed Morsi's election as the start of a "new era" for Egypt and the Palestinians.

It was Khaled Meshal's first visit to Egypt since Morsi won the country's first free leadership vote.


I'm surprised Khaled came out of hiding. He's usually afraid of his own shadow...

The founding of Hamas was inspired by Morsi's Muslim Brotherhood - Egypt's oldest and most established Islamist movement - but the Palestinian group now operates independently because of its location and the conflict with Israel. Hamas, which seized control of the Gaza Strip in 2007, is regarded by the West as a terrorist group for its refusal to recognize Israel and renounce violence.

Meshal and Morsi discussed ways to ensure that Gaza, which borders Egypt, gets the gas and petroleum it needs despite an Israeli blockade of the territory.

"We have entered a new era in Palestine's relationship with Egypt, the big sister


Is that not an insult in that part of the world, implying the powerlessness and unimportance of the passed over female? Elder brother, on the other hand, would be both a compliment and imply mutual rights and responsibilities. One wonders that Leader Meshal dared say such a thing.

and the leader of the Arab nation," Meshal said after the meeting. "We were happy with what we heard from President Mohamed Morsi and his vision to handle all these issues."

The talks lasted almost two hours, twice as long as Morsi's meeting a day earlier with the ineffectual Mahmoud Abbas, president of the Palestinian Authority and leader of Fatah, Hamas's rival.


Guess who the strong horse is, Mahmoud...

Hamas was isolated by Egypt under Morsi's ousted predecessor Hosni Mubarak, as well as by other Gulf and Arab states and the West. Morsi is under pressure from many in his movement to help ease the Gaza blockade. Palestinians accuse Egypt of being complicit in the blockade by closing its border with Gaza.

Egypt's army-backed government decided in February to let more fuel into Gaza and increase electricity supplies.

But Hamas has yet to see any sign of a policy shift since the election of Morsi, who is keen not to upset Egypt's ally, the United States, and weaken his hand in a struggle with the powerful military.

Meshal said Egypt's presidency and intelligence services would continue to shepherd a reconciliation process between Hamas and Fatah that began last year.

"Egypt has a key role in this," he said, adding that Hamas "remains strategically committed to the reconciliation".


Where reconciliation means the PA agrees to leave Hamas in charge of the Gaza Strip, stop harassing Hamasniks in the West Bank, and wage war on Israel, at least.
Posted by: Steve White || 07/20/2012 00:00 || Comments || Link || E-Mail|| [6461 views] Top|| File under:
Northern Mali braces for Ramadan under strict Islamic rule
Normally a joyous time of fasting and prayer, the looming Muslim month of Ramadan has raised fears of stricter rule by the jihadists occupying the north Malian town of Gao.


You asked for it, you got it folks...

The power cuts, water shortages and high food prices that have hit Mali's occupied north at a time when the sun scorches at some 40 degrees C (101 F) have also dried up enthusiasm.

"I am afraid that the Islamists will take advantage of the Ramadan period to toughen the rules with, for example, a ban on smoking and watching television," said a teacher in the Sahel town, which borders Niger.


Mohammad didn't have smokes and the tube, so you can't either...

Ordinarily eating, drinking, smoking and sex are forbidden between sunrise and sunset during Ramadan, as Muslims try to give up bad habits and boost self-control. Families typically break the fast together with a festive meal at sundown, after which the daytime bans are lifted.

But the normally moderate Muslims in northern Mali are wary after having the strict Islamic law known as sharia thrust upon them by hardline Islamist groups who have seized the cities of Gao, Timbuktu and Kidal.

"We will spend Ramadan under very peculiar conditions," said Al Hadj Bany Maiga, member of a mosque managing committee, referring to the presence of the Movement for Oneness and Jihad in West Africa (MUJAO) in Gao.

MUJAO has been more relaxed in its approach to sharia than the group Ansar Dine (Defenders of Faith) in Timbuktu, who have whipped unmarried couples, smokers and drinkers and destroyed ancient shrines seen as idolatrous.

"We are not docile like the residents of Timbuktu," said Alpha Maiga, a member of a youth organisation in Gao. "One can't force us to do anything."


Ansar Dine would take that as a challenge...

"We will apply the Islam taught to us by our parents."

MUJAO eased up after a series of violent anti-Islamist protests in May and June which left one dead and many injured. But as allies of Ansar Dine and Al-Qaeda in the Islamic Maghreb (AQIM), who want a strict sharia state, it is not clear how long MUJAO's comparative tolerance will last.

The town imams have held a meeting on Gao's "doctrinal organisation" during Ramadan.

"There will be no inflammatory sermons. Preachers will be Malian. Foreigners will not come here to deliver sermons," a Muslim leader told AFP, on an exclusive trip under MUJAO protection to a town which has been off-limits to western news organisations for over three months. Many foreign jihadists are reportedly present in the town.

MUJAO also sought to allay fears about Ramadan, and Abdoul Hakim, the group's "emir" for Gao, said he will "allow people to pray as they are used to doing. We will give sugar and food to all the mosques in Gao."

A local journalist told AFP: "The Islamists are keeping in mind the last uprising of the population. They are doing everything" to avoid a repeat.

The gruelling month of fasting will be made harder by recurring power cuts in the desert town, whose residents are also facing a stiff rise in food prices at a time when they need to cough up for lavish feasts to break the fast each day.

"Really, it is difficult, Ramadan in July. Suburbs are stuck without lights for two days. It is so hot and you can't find ice," complained a local radio presenter.


Great idea -- party in the frickin' desert in July. Brilliant...

Cut off from Mali's smaller southern region, with half the town's population having fled -- leaving about 35,000 -- times are hard for those who remain.

"To do Ramadan well you need a lot of supplies. But with the current situation there is no money," said local official Hamadi Maiga.
Posted by: Steve White || 07/20/2012 00:00 || Comments || Link || E-Mail|| [6460 views] Top|| File under:
Arabia
Tehran denies Yemen's allegations about spy cell
[Yemen Post] Tehran denied on Thursday allegations about the arrest of an Iranian spy cell run by a leader of the leader of the Iranian Revolutionary Guard Corps (IRGC).

In remarks to the Iranian Al-Alam TV, a

front man

of the Iranian Foreign Affairs cautioned other states against interference in Yemen's affairs, stressing that interventions in the affairs of the regional states is a wrong approach.

The Yemeni Defense Ministry said on Wednesday that the security authorities placed in long-term storage
Book 'im, Mahmoud!
an Iranian spy cell that had been working in Yemen for seven years, spelling out that the cell was tasked with running spy operations in Yemen and African Horn.

Hours after the declaration of the arrest, Yemen president Abdu Rabo Mansour Had warned Iran from interfering in Yemen affairs.

In a speech delivered on Wednesday to cadets of the War College, he urged Iran to take into account that Yemen is currently facing critical conditions, stressing that Iran must stop its interventions in Yemen. Hadi reaffirmed that he will hunt the

beturbanned goons

anywhere in Yemen, reminding about victories made by the army in Zinjibar, Jaar and other regions of Abyan
...a governorate of Yemen. The region was a base to the Aden-Abyan Islamic Army terrorist group until it dropped the name and joined al-Qaeda. Its capital is Zinjibar. In March 2011, al-Qaeda in the Arabian Peninsula declared the governate an Islamic Emirate after seizing control of the region. The New York Times fastidiously reported that those in control, while Islamic hard boyz, are not in fact al-Qaeda, but something else that looks, tastes, smells, and acts the same. Yemeni government forces launched an effort to re-establish control of the region when President-for-Life Saleh was tossed and the carnage continues...
.Foreign Minister Abu Bakr Al-Qirbi had affirmed that there are a strong relations between the Houthi
...a Zaidi Shia insurgent group operating in Yemen. They have also been referred to as the Believing Youth. Hussein Badreddin al-Houthi is said to be the spiritual leader of the group and most of the military leaders are his relatives. The Yemeni government has accused the Houthis of having ties to the Iranian government, which wouldn't suprise most of us. The group has managed to gain control over all of Saada Governorate and parts of Amran, Al Jawf and Hajjah Governorates. Its slogan is "God is Great,

Death to America™

", Death to Israel, a curse on the Jews" ...
group and Iranian Revolutionary Guard Corps (IRGC).

In remarks to a Saudi newspaper, Al-Watan, Al-Qirbi said affirmed that Tehran trains the Houthis and provides them with weapons, equipments and funds.

Al-Qirbi affirmed that Iran has relations with Al-Houthi group and other Yemeni groups, pointing out that such relations pose a source of concerns to Yemenis.


Posted by: Fred || 07/20/2012 00:00 || Comments || Link || E-Mail|| [6460 views] Top|| File under: Govt of Iran
Prince Bandar named Saudi intelligence chief
[Al Ahram] Prince Bandar bin Sultan, the former Saudi ambassador to the United States, has been named the country's new intelligence chief, the royal palace announced on Thursday.

Prince Bandar, who retains his job as secretary general of Soddy Arabia's


...a kingdom taking up the bulk of the Arabian peninsula. Its primary economic activity involves exporting oil and soaking Islamic rubes on the annual hajj pilgrimage. The country supports a large number of princes in whatcha might call princely splendor. When the oil runs out the rest of the world is going to kick sand in their national face...


National Security Council, replaces Mogren bin Abdel Aziz, who resigned.

A royal decree broadcast on state television


... and if you can't believe state television who can you believe?


said Prince Moqren had been named as a counsellor and special envoy to the king.

Bandar, born in 1949, was Saudi envoy to Washington from 1983 to 2005.

He was named head of the newly created National Security Council in 2005, as Saudi Arabia was embroiled in a campaign against Al-Qaeda, which had carried out numerous attacks in the country.
Posted by: Fred || 07/20/2012 00:00 || Comments || Link || E-Mail|| [6462 views] Top|| File under:
India-Pakistan
Court seeks record of drone strikes
[Dawn] The

Beautiful Downtown Peshawar

High Court on Wednesday directed the federal government and the political agents of North and South
Wazoo agencies to provide details of the US drone strikes in their respective areas, including the number of such attacks, names and number of persons killed by them and other collateral damage.

A bench comprising Chief Justice Dost Mohammad Khan and Justice Sajjad Hassan Shah directed the federal government to provide attested copies of the resolution passed by parliament and the minutes of the cabinet's defence committee on drone attacks.

It also directed deputy attorney general (DAG) Mohammad Iqbal Mohmand to provide details of the protests lodged by the Foreign Office to the US government against these strikes and the follow-up to them.

These directions and observations were made during the hearing into writ petitions filed by Defence of Pakistain Council (DPC), Foundation for Fundamental Rights (FFR) and advocate FM Sabir against the US drone attacks inside Pakistain and the killing of innocent people in them.

During last hearing, the court was informed by the defence ministry that there was no verbal or written agreement between Pakistain and the US allowing drone attacks here and therefore, these attacks were in violation of the country's

illusory sovereignty

.At the outset of the proceedings on Wednesday, the bench asked assistant political officer of South Waziristan Hameedullah Khan and assistant political agent of North Waziristan Mohammad Ameen about the collateral damage from drone strikes.

The bench asked them if they had any report on it in line with its earlier orders.

However,


a poor excuse is better than no excuse at all...


the two replied in negative, prompting the bench to ask them to follow the instructions on the next hearing in third week of August.

The court issued the same directives to the DAG.

The chief justice also directed the lawyers appearing in these cases to prepare the case in light of international law.

The chief justice observed that apparently, drone attacks were in violation of the international law, including the Geneva Conventions.

He reprimanded petitioner FM Sabir for showing up unprepared.
Posted by: Fred || 07/20/2012 00:00 || Comments || Link || E-Mail|| [6460 views] Top|| File under: Govt of Pakistan
Syria-Lebanon-Iran
Israeli officials says Iran will face retaliation for bombing that killed 5 in Bulgaria
[Washington Post] Israeli officials maintained Thursday that Iran was behind a

suicide kaboom

that killed five Israeli tourists in Bulgaria and vowed to settle the score, but indicated that retaliation was unlikely to take the form of a military strike on Iran.

Prime Minister Benjamin Netanyahu said the Wednesday attack was "part of a global campaign of terror carried out by Iran and Hezbollah," a Lebanese militia that receives Iranian support. Netanyahu's statement followed a string of similar comments by other senior Israeli officials and President Shimon Peres, who pledged to "take action in every terror nest."


They're going to look awfully silly if it turns out to have been Al Qaeda.
Posted by: Fred || 07/20/2012 00:00 || Comments || Link || E-Mail|| [6467 views] Top|| File under: Govt of Iran
Rice: UN Security Council 'Utterly Failed' Syria
[VOA News] The United States says the United Nations


...aka the Oyster Bay Chowder and Marching Society...


Security Council has "utterly failed" after Russia and China vetoed a resolution threatening Syria with sanctions if it does not halt the violence.

Ambassador Susan Rice called the vetoes dangerous and deplorable. She said the Council's failure to act is a recipe for more violence, terrorism, and a war that could engulf the entire region.

The resolution would have extended the U.N. monitoring mission in Syria. It also threatened sanctions against the Assad government if it did not stop using heavy weapons against rebels and civilians within 10 days. Additionally, the measure demanded that Mr. Assad implement envoy Kofi Annan

...Ghanaian diplomat who served as the seventh and so far the worst Secretary-General of the UN. Annan and the UN were the co-recipients of the 2001 Nobel Peace Prize for something or other that probably sounded good at the time. In December 2004, reports surfaced that Kofi's son Kojo received payments from the Swiss company Cotecna, which had won a lucrative contract under the UN Oil-for-Food Program. Kofi Annan called for an investigation to look into the allegations, which stirred up the expected cesspool but couldn't seem to come up with enough evidence to indict Kofi himself, or even Kojo...
's plan for a peaceful political transition.

Russian Ambassador Vitaly Churkin says his government cannot accept any document that threatens sanctions and leaves the door open to military intervention.

Posted by: Fred || 07/20/2012 00:00 || Comments || Link || E-Mail|| [6470 views] Top|| File under: Govt of Syria
Pencilneck swears in new defense minister
Syrian state television aired Thursday the first sign of President Bashar Assad since the daring rebel attack in the center of Damascus, killing three of Assad's top officials.

Government forces struck back against rebels with attack helicopters and shelling in a fifth straight day of clashes in Damascus. The inability of the military to control the clashes in the capital against lightly armed rebel forces and the deadly bombing of a high-level security meeting a day earlier made Assad's hold on power look increasingly tenuous.

The whereabouts of Assad, his wife and their three young children have been a mystery since the attack that killed his brother-in-law and his defense minister. Assad does not appear in public frequently, and his absence was notable following such a serious blow his inner circle.

The state TV announcement appeared aimed at sending the message that Assad is alive, well and still firmly in charge. It said Assad wished the new defense minister good luck but it did not say where the swearing-in took place. Nor did it show any photos or video of the ceremony, as it usually would.

Syrian TV confirmed the deaths of Defense Minister Dawoud Rajha, 65, a former army general and the most senior government official to be killed in the rebels' battle to oust Assad; Gen. Assef Shawkat, 62, the deputy defense minister who is married to Assad's elder sister, Bushra, and is one of the most feared figures in the inner circle; and Hassan Turkmani, 77, a former defense minister who died of his wounds in the hospital.

Also wounded were Interior Minister Mohammed Shaar and Maj. Gen. Hisham Ikhtiar, who heads the National Security Department. State TV said both were in stable condition.

Rebels claimed responsibility, saying they targeted the room where the top government security officials in charge of crushing the revolt were meeting.
Posted by: Steve White || 07/20/2012 00:00 || Comments || Link || E-Mail|| [6460 views] Top|| File under:
Who's in the News
29
[untagged]
7
Govt of Syria
3
Govt of Pakistan
2
Govt of Iran
2
Arab Spring
1
Govt of Sudan
1
al-Qaeda in Arabia
1
Islamic Emirate of Caucasus
1
Lashkar e-Jhangvi
1
Pirates
1
al-Shabaab
1
Taliban
1
al-Qaeda in North Africa
Bookmark
E-Mail Me
The Classics
The O Club
Rantburg Store
The Bloids
The Never-ending Story
Thugburg
Gulf War I
The Way We Were
Bio
Merry-Go-Blog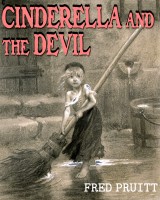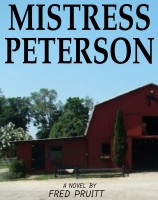 On Sale now!


A multi-volume chronology and reference guide set detailing three years of the Mexican Drug War between 2010 and 2012.

Rantburg.com and borderlandbeat.com correspondent and author Chris Covert presents his first non-fiction work detailing the drug and gang related violence in Mexico.

Chris gives us Mexican press dispatches of drug and gang war violence over three years, presented in a multi volume set intended to chronicle the death, violence and mayhem which has dominated Mexico for six years.
Click here for more information


Meet the Mods
In no particular order...


Steve White
Seafarious
Pappy
lotp
Scooter McGruder
john frum
tu3031
badanov
sherry
ryuge
GolfBravoUSMC
Bright Pebbles
trailing wife
Gloria
Fred
Besoeker
Glenmore
Frank G
3dc
Skidmark
Alaska Paul



Better than the average link...



Rantburg was assembled from recycled algorithms in the United States of America. No trees were destroyed in the production of this weblog. We did hurt some, though. Sorry.
3.239.58.199

Help keep the Burg running! Paypal: