Afghanistan
Eight Prisoners on Death Row Hanged on Tuesday
[Tolo News] Eight people were executed by hanging on Tuesday after President Hamid Maybe I'll join the Taliban Karzai
... A former Baltimore restaurateur, now 12th and current President of Afghanistan, displacing the legitimate president Rabbani in December 2004. He was installed as the dominant political figure after the removal of the Taliban regime in late 2001 in a vain attempt to put a Pashtun face on the successor state to the Taliban. After the 2004 presidential election, he was declared president regardless of what the actual vote count was. He won a second, even more dubious, five-year-term after the 2009 presidential election. His grip on reality has been slipping steadily since around 2007, probably from heavy drug use...
recently approved 16 people to receive the death penalty for their crimes, according to a source close to the Attorney General's office.

Head of the Presidential Justice Board on Tuesday said the 16 people were found guilty of crimes including rape, murder, kidnapping, and betraying national security.

Nasrullah Stanikzai said that among those to receive the death penalty is a man who choked a child to death using a shoelace after he had raped the child and a father who killed his children.

"According to the decision of all courts -- (primary court, appeal court, and the high court) -- of Afghanistan, 16 men were sentenced to the highest punishment or execution. According to the president's order, the execution will be enforced," Stanikzai said.

Stanikzai said the Justice Board had reviewed each case individually and the approval was issued with caution.

"Besides all the courts that issued the sentence, the responsible commission at the government level has reviewed the matter as well. After comprehensive and complete information received by the president and by the justice board of the president's office at the end [it was approved]," he said.

A source close to the Attorney General's office, who declined to be named, told TOLOnews eight people have already been executed.

Afghanistan Independent Human Rights Commission (AIHRC) supported the move saying the death penalty serves as an effective way to deter potential criminals in the future.

"Enforcing fair punishment in a society has a corrective aspect and has a positive effect in reducing crime," said AIHRC regional director for central Afghanistan Shamsullah Ahmadzai.

However,


some men learn by reading. A few learn by observation. The rest have to pee on the electric fence for themselves...


there are some concerns that the sentence will not be carried out because of corruption in the justice bodies.

The well-known escape of Taimoor Shah, sentenced to death earlier this year for kidnapping Italian journalist Clementina Cantoni among other crimes, has raised much criticism against the prison system. His disappearance from top security Pul-e Charkhi prison on the night before his execution led many to question the ability of the judicial organs to protect Afghans.

It is said that more than 200 prisoners out of 2,000 at Pul-e Charkhi prison are awaiting their death sentence, based on pronouncements from the Attorney General.

Posted by: Fred || 11/21/2012 00:00 || Comments || Link || E-Mail|| [6465 views] Top|| File under:
Africa North
Tunisia PM seeks Western funds "before it's too late"
[Al Ahram] Tunisia's transition to democracy has run into political and economic obstacles and the West must provide more financial backing "before it's too late", Prime Minister Hamadi Jebali said on Tuesday.

"There is acceptable political support from the West for the Arab Spring and Tunisia but, unfortunately, financial support has not quite lived up to the political pledge," Jebali said in an interview at the

Rooters

Middle East Investment Summit.

"My message to the West ... is that the most important investment for you is the investment in democracy, before it's too late ... This is not a gift but a common interest."

Jebali, a 63-year-old Islamist politician, engineer and journalist, was appointed prime minister last December after the moderate Islamist Ennahda party won the country's first free elections following the overthrow of authoritarian president Zine al-Abidine Ben Ali in a popular uprising.

As the first state to undergo an Arab Spring revolution - a Tunisian vegetable seller's suicide in December 2010 was the initial trigger for revolts around the region - Tunisia has regained some stability before many of the other countries.

Political turmoil and a wave of labor unrest caused the economy to shrink last year, but growth has begun to recover and inflows of foreign investment have rebounded close to their pre-revolution level, according to government data.

Jebali said the developing democracy still faced serious threats, however, making Western financial support important to give the government more room to man oeuvre.

One big source of concern is parliament's slowness in drafting a new constitution for the country, because elections must be held by next June at the latest to ensure a smooth political transition, he said.

"The country cannot afford more time ... If it remains this slow the constitution will not be ready two years from now, and this is unacceptable," Jebali said.

While foreign investors had expressed interest in Tunisia, he said the business community was demanding a clearer vision of the North African country's political future.

Posted by: Fred || 11/21/2012 00:00 || Comments || Link || E-Mail|| [6465 views] Top|| File under: Arab Spring
Bangladesh
Govt ready to resist Jamaat
[Bangla Daily Star] Home Minister Mohiuddin Khan Alamgir yesterday said the government had taken all out efforts to resist Jamaat-e-Islami
...The Islamic Society, founded in 1941 in Lahore by Maulana Sayyid Abul Ala Maududi, aka The Great Apostosizer. The Jamaat opposed the independence of Bangladesh but has operated an independent branch there since 1975. It maintains close ties with international Mohammedan groups such as the Moslem Brotherhood. the Taliban, and al-Qaeda. The Jamaat's objectives are the establishment of a pure Islamic state, governed by Sharia law. It is distinguished by its xenophobia, and its opposition to Westernization, capitalism, socialism, secularism, and liberalist social mores...
and its youth wing Islami Chhatra Shibir.


... the student wing of the Jamaat-e-Islami Bangladesh...


He said police had so far jugged
... anything you say can and will be used against you, whether you say it or not...
some 2,500 "criminals" and cases had been filed against 350 Jamaat-Shibir men under the Speedy Trial Act.

"We hope, after the completion of the trial, the troublemakers will stop," Alamgir told journalists after visiting Ansar and VDP Academy in Gazipur. He also alleged that the fundamentalists, including Jamaat and Shibir, were involved in the Ramu violence.

Welcoming US President Barack Obama
I mean, I do think at a certain point you've made enough money...
's speech on Rohingya, the home minister said, "We have to admit that Rohingyas are the citizens of Myanmar and they should hence be called as Myanmarese Rohingyas."

Posted by: Fred || 11/21/2012 00:00 || Comments || Link || E-Mail|| [6475 views] Top|| File under: Jamaat-e-Islami
Mojaheed involved in mass killing
[Bangla Daily Star] Jamaat-e-Islami
...The Islamic Society, founded in 1941 in Lahore by Maulana Sayyid Abul Ala Maududi, aka The Great Apostosizer. The Jamaat opposed the independence of Bangladesh but has operated an independent branch there since 1975. It maintains close ties with international Mohammedan groups such as the Moslem Brotherhood. the Taliban, and al-Qaeda. The Jamaat's objectives are the establishment of a pure Islamic state, governed by Sharia law. It is distinguished by its xenophobia, and its opposition to Westernization, capitalism, socialism, secularism, and liberalist social mores...
leader Ali Ahsan Mohammad Mojaheed was involved in the mass killing committed in four Hindu-dominated villages in Faridpur during the Liberation War.

Sixth prosecution witness Abdul Malek Mia said this during his testimony in the crimes against humanity case against Mojaheed before the International Crimes Tribunal-2 yesterday.

He said

Mighty Pak Army

men along with armed Razakars, some Biharis (non Bangla speaking people), one Hammad Moulana and Mojaheed went to the villages in the middle part of the Bangla month Jaistha during the war.

"These people were involved in looting, arson and killings [committed in these villages]," said the 75-year-old former politician from Faridpur.

Malek said he visited the villages on the following day of the incident and heard about Mojaheed and others from survivors and victims.

On June 21, the tribunal indicted the Jamaat secretary general from Faridpur with seven charges of crimes against humanity committed during the Liberation War.

The three-member tribunal, headed by Justice ATM Fazle Kabir with members Justice Obaidul Hassan and Judge M Shahinur Islam, recorded Malek's testimony as well as his cross-examination before adjourning the case proceeding until November 27.

Posted by: Fred || 11/21/2012 00:00 || Comments || Link || E-Mail|| [6460 views] Top|| File under: Jamaat-e-Islami
Caribbean-Latin America
Mexico promotes five sailors to admiral

For a map, click here

By Chris Covert
Rantburg.com

The Mexican Secretaria de Marina (SEMAR) or Mexican Navy has elevated five sailors to the rank of admiral, the top rank of admirals in the Mexican Navy, according to official and private news sources.

The five sailors all have extensive experience in coastal counternarcotics operations, and one is a naval infantry commander. They are Admirals Juan Ramon Alcala Pignol, commander of the Tenth Naval District, in Michoacan; Arturo Bernal Carrasco, head of the Fourth Naval Region, in Sonora, Victor Uribe Arevalo, commander of the Eighth Naval Zone in Puerto Vallarta; Vidal Francisco Soberon, secretary to SEMAR Admiral Mariano Francisco Saynez, and Pedro Garcia Valerio, a naval infantry commander.  All five are graduates of Mexico's Heroica Escuela Naval Militar naval academy.  The appointments of all five were confirmed by the Mexican senate last week.



According to a news item posted on sipse.com, Admiral Alcala Pignol has served at director of Heroica Escuela Naval Militar, deputy director of SEMAR's office of personnel management and commander of the Mexican 5th Naval Zone in Tabasco state.  He executed operations against the La Familia de Michoacan drug cartel as commander of the 10 Naval District operating in part out of the port of Lazaro Cardenas in Michocacan.  Between July 27, 2009 to July 31, 2010, while vice admiral, he served as commander of the IX Naval Region based in Yucalpeten, Yucatan.


According to a new item posted last February on the website of uniradionoticias.com, Admiral Arturo Bernal Carrasco has been commander of the IV Naval Region based in Guayamas, Sonora, a post he took in February.   The IV Naval Region encompasses the coast between Gulf of Santa Clara and Mazatlan.  His predecessor, Vice Admiral Eduardo Villa Valenzuela had conducted naval counternarcotics operations along the coasts of Sonora, Sinaloa and Baja California states, and coordinated police in Guaymas and Empalme municipalities in Sonora state.  Admiral Bernal Carrasco has also seved as SEMAR's  Director General de Recursos Humanos or human resouces.


According to a news item posted on the website of elvigia.net, Admiral Victor Uribe Arevalo had taken over command of the Mexican II Naval Region based in Ensenada, Baja California last February, replacing Admiral Humberto Santos Gomez Leyva.  Admiral Uribe Arevalo has previously served as chief of naval staff and commander of the Sixth Naval Zone based in Lazaro Cardenas, Michoacan, and Eighth Naval Zone of Puerto Vallarta, Jalisco.  He was formerly inspector of the 2nd Naval Zone and was commander of the destroyer flotilla of Mexico's Pacific fleet.


Admiral  Vidal Francisco Soberon was a secretary to SEMAR Admiral Francisco Saynez.  According to sipse.com, he commanded the Naval Subsector Matamoros, Tamaulipas, led a group of command of the Sixth Fleet Ocean Surveillance Ship, and was chairman of the Committee on Special Studies of the General Staff of the Navy.  He has also trained on the Cuauhtemoc, the Mexican Navy's sailing training ship.


Admiral Pedro Garcia Valerio is general coordinator of Mexican Naval Infantry forces, and has served in various naval infantry rifle company and battalion commands.  He is credited with the formation of SEMAR's first parachute rifle battalion and has commanded the Mexican Pacific Fleet's amphibious reaction force.  He was also Mexico's naval attache in the republic of China from 2000 to 2002.


Chris Covert writes Mexican Drug War and national political news for Rantburg.com
Posted by: badanov || 11/21/2012 00:00 || Comments || Link || E-Mail|| [6479 views] Top|| File under:
India-Pakistan
Bomber's sketch being drawn: Govt bans parking close to Majlis venues
[Dawn] While police

Sherlocks

with the help of some eyewitnesses were drawing a sketch of the man who had parked an explosive-laden

cycle of violence

close to Imambargah Mustafa in Abbas Town shortly before a Majlis began there on Sunday evening, the Sindh government on Monday night imposed a ban on parking and plying of vehicles close to Imambargahs and other venues of Majalis in the city.

"No parking will be allowed in a radius of half a kilometre of an Imambargah or venue of Majlis-e-Aza taking place even at a private residence in the city," Additional Chief Secretary (home) Waseem Ahmed told Dawn.

However,


by candlelight every wench is handsome...


there would be exemption for local residents, journalists, law-enforcement officials and patients, he added.

A notification to this effect was issued on Monday night.

The fresh security measure was taken in the wake of the Abbas Town

kaboom

that killed two persons and

maimed

several others. An improvised

bomb

had been planted in a

cycle of violence

which went off on Sunday night.

The earlier decision of the interior ministry to place a total ban on the

cycle of violence

riding in the city in the wake of some intelligence reports was set aside by the Chief Justice Sindh High Court.

Sources told Dawn that some eyewitnesses informed the police that the man who parked the IED-rigged motorbike was aged between 30 and 32 years.

He was clad in black shalwar-kameez, they added. "A sketch of the man was being prepared by the police with the help of the eyewitnesses," the sources said.

They said that the explosives weighed three to four kilograms and was laced with ball bearings and nut bolts.

They said that the

Sherlocks

were grilling two suspects, who were caught by the people outside the Patel Hospital in Gulshan-e-Iqbal, where the

maimed

of the blast were shifted for treatment.

The suspects were handed over to the police and now they were being questioned by the Special Investigation Unit, the sources added.

While no senior police officer was available for comment on the development, it was not immediately clear if the placed in durance vile
Please don't kill me!
men had any role in the blast.

Posted by: Fred || 11/21/2012 00:00 || Comments || Link || E-Mail|| [6464 views] Top|| File under:
Karachi peace: PML-N, JUI-F for action against militant wings
[Dawn] The Pakistain

Moslem

League-Nawaz has called for action against

turban

wings of political parties presently part of the ruling alliance and the call has been seconded by the Jamaat Ulema Islam-Fazl, another major opposition party in the parliament.

Recalling that the Supreme Court had in its judgment on Bloody Karachi


...formerly the capital of Pakistain, now merely its most important port and financial center. It may be the largest city in the world, with a population of 18 million, most of whom hate each other and many of whom are armed and dangerous...


law and order case sought elimination of

turban

wings of political parties in the port city, PML-N chief
Nawaz Sharif


... served two non-consecutive terms as prime minister, heads the Pakistain Moslem League (Nawaz). Noted for his spectacular corruption, the 1998 Pak nuclear test, border war with India, and for being tossed by General Musharraf...


has demanded that the People's Party government should disband its own

turban

wing and of its coalition partners.

"Peace and law and order cannot be restored to the port city as long as

turban

wings of the PPP and its allied parties exist," he told

news hound

s here on Monday.

Responding to a question about Federal Minister Khurshid Shah's statement regarding operation in

Bloody Karachi

, he said Mr Shah must talk to his (PPP) government for the operation as the minister was part of the government and not the opposition.

"Everyday a statement is issued instead of apprehending the culprits," he said, criticizing the administration for doing lip service instead of taking practical steps for tackling the menace of terrorism.

Nawaz was prime minister in June 1992 when Operation Clean-up (also known as Operation Blue Fox) had been launched in

Bloody Karachi

. The period is known as the bloodiest time in the history of

Bloody Karachi

.

He regretted that terror incidents were taking place daily but the government was failing to arrest the accused.

Posted by: Fred || 11/21/2012 00:00 || Comments || Link || E-Mail|| [6475 views] Top|| File under: Govt of Pakistan
Qazi blames 'American agent' for attack
[Dawn] Terming

suicide kaboom

on his convoy in
Mohmand Agency


... Named for the Mohmand clan of the Sarban Pahstuns, a truculent, quarrelsome lot. In Pakistain, the Mohmands infest their eponymous Agency, metastasizing as far as the plains of Peshawar, Charsadda, and Mardan. Mohmands are also scattered throughout Pakistan in urban areas including Karachi, Lahore, and Quetta. In Afghanistan they are mainly found in Nangarhar and Kunar...


an act of 'American agent', Jamaat-e-Islami
...The Islamic Society, founded in 1941 in Lahore by Maulana Sayyid Abul Ala Maududi, aka The Great Apostosizer. The Jamaat opposed the independence of Bangladesh but has operated an independent branch there since 1975. It maintains close ties with international Mohammedan groups such as the Moslem Brotherhood. the Taliban, and al-Qaeda. The Jamaat's objectives are the establishment of a pure Islamic state, governed by Sharia law. It is distinguished by its xenophobia, and its opposition to Westernization, capitalism, socialism, secularism, and liberalist social mores...
former chief Qazi Hussian Ahmad has said that his party will continue political activities in tribal areas to frustrate nefarious designs of enemies.

Addressing a public gathering at Khapakh locality in Heleemzai tehsil on Monday, he said that the US and its allies wanted to create law and order situation in the tribal areas to prolong their presence in the region.

He alleged that the US and other anti-Islam forces had formed a network of their agents in the tribal areas to harm interests of Pakistain and pit tribal people against each other.

On the occasion, the office of Jamaat-e-Islami in Mohmand Agency was inaugurated and name of new chief of the party in the tribal region was announced.

Qazi Hussain addressed the public meeting despite a suicide attack on his convoy. He said that through such cowardly acts they couldn't be stopped from running their campaign. He said that they would expose America to Pak nation as well as the whole world.

"This is my third visit within a year to Mohmand tribal region. It shows the interest being taken by my party in the backward area," the former chief of Jamaat-e-Islami said.

He also criticised the government for its pro-America policies. He said that people were the ultimate sufferers of the so-called war against terrorism. He said that the prevailing crises would continue if the government didn't sever ties with America and come out of the war against terrorism.

Qazi Hussain said that the worsening law and order was badly affecting economy of the country. He said that the US considered itself champion of human rights


When they're defined by the state or an NGO they don't mean much...


bit it was openly supporting Israeli air strikes against the innocent Paleostinians.

The JI leader said that Israel and India were enemies of Pakistain. "It is the need of the hour to review our foreign policy," he said. He urged

Moslem

s to forge unity to foil conspiracies being hatched against them by Israel and its mentors.

JI Fata chief Haroon Rashid, Mohmand former chief Saeed Khan, Dr Munsif Khan and new chief of JI in Mohmand Qari Fazle Subhan also addressed the gathering.

Posted by: Fred || 11/21/2012 00:00 || Comments || Link || E-Mail|| [6465 views] Top|| File under: Jamaat-e-Islami
British group to issue fatwa against Malala Yousufzai
[Dawn] A new British-based Islamic group plans to meet in Islamabad to issue a religious decree against a Pak schoolgirl shot by the Pak Taliban, accusing her of supporting "occupying" US forces.

The move against Malala Yousufzai, 15, is likely to provoke outrage. In the days following her shooting in October, she became an international icon and world leaders pledged to support her campaign for girls' education.

"There will be a fatwa issued regarding Malala Yousufzai taking into account the full story of her injury including her public statements in support of the occupying US army in the region and mocking of key symbols of Islam such as hijab and jihad," said Abu Baraa, a senior member of Shariah4Pakistain.

The group, whose website features a blog below a photograph of Yousufzai in a hospital bed titled "Don't Believe The Crocodile Tears for Malala Yousufzai", is associated with some of

Britannia

's most hardline Islamic groups.

Anjem Choudary, a prominent radical

holy man

in

Britannia

, said the fatwa could be issued on November 30 at Islamabad's Lal Masjid, where a 2007 army raid crushed a Taliban-style movement controlling the compound.

The mosque's deputy head, Maulana Amir Siddique, denied the group would hold such a conference but organisers insisted they did not need permission to gather in a public place of worship.

Yousufzai is recovering in a British hospital.

Neither Baraa nor Choudary would say what punishment Yousufzai might face if the group found her guilty of violating Islam.

"Nobody is saying we are going to get out our swords and go and look for Malala... The point is a wider issue: it is about the American and Pak involvement in maintaining the British and American interests ...," Choudary told

Rooters

.

"Malala is one of the issues we are going to be addressing because she is being used as a propaganda tool by the enemies of

Mohammedan

s to say: 'Look,

Mohammedan

s don't believe in education' which is absurd."

Tens of thousands of Britons have called on the government to nominate Yousufzai for a Nobel Peace Prize for her work promoting girls' education.

Her shooting was the culmination of years of campaigning that had pitted the young girl against one of Pakistain's most ruthless

Taliban capo

s, Mullah Fazlullah

...son-in-law of holy man Sufi Mohammad. Known as Mullah FM, Fazlullah had the habit of grabbing his FM mike when the mood struck him and bellowing forth sermons. Sufi suckered the Pak govt into imposing Shariah on the Swat Valley and then stepped aside whilst Fazlullah and his Talibs imposed a reign of terror on the populace like they hadn't seen before, at least not for a thousand years or so. For some reason the Pak intel services were never able to locate his transmitter, much bomb it. After ruling the place like a conquered province for a year or so, Fazlullahs Talibs began gobbling up more territory as they pushed toward Islamabad, at which point as a matter of self-preservation the Mighty Pak Army threw them out and chased them into Afghanistan...
.

Fazlullah and his men had taken over Yusufzai's native Swat


...a valley and an administrative district in the Khyber Pakhtunkhwa Province of Pakistain, located 99 mi from Islamabad. It is inhabited mostly by Pashto speakers. The place has gone steadily downhill since the days when Babe Ruth was the Sultan of Swat...


Valley and have blown up girls' schools and publicly executed those they deem immoral. An army offensive in Swat forced many Pak Taliban fighters to flee.

Posted by: Fred || 11/21/2012 00:00 || Comments || Link || E-Mail|| [6466 views] Top|| File under: Al-Muhajiroun
Balochistan target killings taking place under "govt's nose", says CJ
[Dawn] Pakistain's Chief Justice on Tuesday said the impression that Balochistan


...the Pak province bordering Kandahar and Uruzgun provinces in Afghanistan and Sistan Baluchistan in Iran. Its native Baloch propulation is being displaced by Pashtuns and Punjabis and they aren't happy about it...


's law and order situation is improving was false, DawnNews reported.

A three-member bench, led by Chief Justice Iftikhar Muhammad Chaudhry, was hearing the Balochistan law and order case.

Chief Justice Iftikhar remarked that the

murder

s were taking place under "government's nose". He also said that more than 1,000 people and 432 FC troops have been killed due to

murder

s. He added that the Shia community was being targeted through these acts of violence and the culprits were not being tossed in the calaboose
... anything you say can and will be used against you, whether you say it or not...
He added that it was the government's responsibility to maintain law and order, not the assembly's. Moreover, he said that state affairs were not being conducted in accordance with the Constitution.

Chief Justice Iftikhar added that yesterday, all health service in Quetta were closed. Everyone was aware of those who were involved in Dr Saeed's abduction.

All remaining 85 missing persons, including lawyers and doctors must be recovered, he added.

Chief Secretary Balochistan Babar Yaqoob Fateh Muhammad submitted a second implementation report in court which was then rejected. The report he submitted earlier had also been rejected.

Vice President of the Balochistan High Court Bar Association (BHCBA) Sajid Tareen informed the court that along with others, 28 journalists had also been killed until now.

The DIG CID told the court that in the month before the court's orders, 39 people were killed. 34 were killed after the court's orders had been issued.

Posted by: Fred || 11/21/2012 00:00 || Comments || Link || E-Mail|| [6467 views] Top|| File under: Govt of Pakistan
NA adopts MQM's resolution to deweaponise Pakistan
[Dawn] Despite resistance from ruling coalition members and the main opposition party, the National Assembly on Tuesday adopted a resolution calling for steps to deweaponise the entire country.

The resolution, tabled in the NA by Muttahida Qaumi Movement


...English: United National Movement, generally known as MQM, is the 3rd largest political party and the largest secular political party in Pakistain with particular strength in Sindh. From 1992 to 1999, the MQM was the target of the Pak Army's Operation Cleanup leaving thousands of urdu speaking civilians dead...


(MQM) leader Dr Farooq Sattar, was opposed by the Awami National Party (ANP), the Jamaat Ulema-e-Islam


...Assembly of Islamic Clergy, or JUI, is a Pak Deobandi (Hanafi) political party. There are two main branches, one led by Maulana Fazlur Rahman, and one led by Maulana Samiul Haq. Fazl is active in Pak politix and Sami spends more time running his madrassah. Both branches sponsor branches of the Taliban, though with plausible deniability...


(JUI) and the Pakistain

Mohammedan

League (PML-N).

Sattar said that criminals and

gun-hung tough guys

have disrupted peace in Pakistain, thus must be taken to deweaponise the entire country.

The Pakistain People's Party's (PPP) Minister for Religious Affairs, Khursheed Shah also spoke in favour of the resolution, urging deweaponisation of the entire country instead of just Bloody Karachi


...formerly the capital of Pakistain, now merely its most important port and financial center. It may be the largest city in the world, with a population of 18 million, most of whom hate each other and many of whom are armed and dangerous...


to take a grip on the country's security situation.


Maulana Fazlur Rehman
Deobandi holy man, known as Mullah Diesel during the war against the Soviets, his sympathies for the Taliban have never been tempered by honesty ...
, however, criticised MQM's "deceptive" resolution, saying that law enforcement authorities had failed in providing security to the people and that the common man needs weapons to ensure his own safety.

Posted by: Fred || 11/21/2012 00:00 || Comments || Link || E-Mail|| [6461 views] Top|| File under: Govt of Pakistan
International-UN-NGOs
UN Security Council urges states to play a stronger role in fighting pirates
[Shabelle] In calling upon members of the international community to bring domestic piracy legislation up to speed with the applicable international law Monday, the UN Security Council urged states to consider prosecuting and imprisoning pirates and their enablers.

Acknowledging the improved numbers, the Security Council lauded cooperation between states. Still, it urged the imperative of more teamwork in combatting the issue: "The Security Council stresses the need for a comprehensive response by the international community to repress piracy and tackle its underlying causes for a durable eradication of piracy and armed robbery at sea and illegal activities connected therewith."

The presidential statement issued as the outcome of a Security Council meeting on piracy is replete with mentions of prosecution. The international community has grappled in recent years with how best to extinguish the threat of modern piracy. Confusion has prevailed over who can -- and perhaps more importantly, who should -- exercise jurisdiction over acts of piracy.
Posted by: Fred || 11/21/2012 00:00 || Comments || Link || E-Mail|| [6460 views] Top|| File under: Pirates
Israel-Palestine-Jordan
Israel's Peres accuses Iran of instigating Gaza violence
[Al Ahram] Israel's President Shimon Peres accused Iran of encouraging the Paleostinians to continue rocket attacks on Israel rather than negotiating a ceasefire, saying "they are out of their mind."

At the same time, Peres praised Egypt's President Mohamed Morsi for the constructive role he has played in the intensifying crisis.

"The unpleasant one is the Iranians. They are trying again to encourage the

Hamas, always the voice of sweet reason,

to continue the shooting, the bombing, they trying to send them arms," Peres said in interview on CNN.

"They are out of their mind," he said.

Peres said Israel had no choice but to wage its offensive against Hamas in

Gazoo

despite the rising civilian casualties, citing what he said were 1,200 missiles fired from the territory in the past six days.

"In one minute, if they stop shooting, there won't be any casualties," he said.

In singling out Iran, Peres said, "We are not going to make a war with Iran. But we are trying to prevent the shipping of long range missiles which Iran is sending to Hamas."

"But Iran is a problem, world problem, not only from the point of view of building a nuclear danger, but also from the point of being a center of world terror.

"They finance, they train, they send arms, they urge, no responsibility, no moral consideration," Peres said.

Asked whether a ground war in

Gazoo

was inevitable, Peres said he was hopeful that there would be a ceasefire.

"The negotiations are still being continued. It's difficult for all parties, but it's not over and the best choice for all of us is to stop shooting," he said.

Posted by: Fred || 11/21/2012 00:00 || Comments || Link || E-Mail|| [6463 views] Top|| File under: Govt of Iran
Gaza truce hinges on Israeli approval
[Al Ahram] Egyptian and

Hamas, always the voice of sweet reason,

officials said they believed they could reach an agreement to end the week-long

Gazoo

conflict on Tuesday, but a truce hinged on Israeli assent to the Cairo-mediated plan.
The officials were qualifying earlier remarks by Hamas and Islamic Jihad
...created after many members of the Egyptian

Mohammedan

Brotherhood decided the organization was becoming too moderate. Operations were conducted out of Egypt until 1981 when the group was exiled after the

liquidation

of President Anwar Sadat. They worked out of Gaza until they were exiled to Lebanon in 1987, where they clove tightly to Hezbollah. In 1989 they moved to Damascus, where they remain a subsidiary of Hezbollah...
sources who said a truce would be announced Tuesday night, and similar comments by Egypt's President Mohamed Morsi carried by the official news agency.

A senior Egyptian official said there were strong hopes the agreement would be reached by Tuesday night, but that everything depended on Israel giving its assent to the proposal, which had still not come.

Another Egyptian source close to the negotiations said "up to this point there is no final decision."

"Egypt has sent the final proposal... and we are waiting for the final Israeli response," he said. "If there is agreement on this it means we are close to announcing a ceasefire."

An Israeli diplomatic source told AFP that intense negotiations were ongoing but declined to say when or if a deal might be reached.

"We are working very hard using our diplomatic channels. We are working continuously. But I cannot give you an estimated time of arrival (of a truce)," the source said.

Posted by: Fred || 11/21/2012 00:00 || Comments || Link || E-Mail|| [6464 views] Top|| File under: Hamas
UN Secretary-General calls for immediate Gaza ceasefire
[Al Ahram] United Nations


...When talk is your weapon it's hard to make yourself heard over the artillery...


Secretary-General
the ephemeral Ban Ki-moon


... of whom it can be said to his credit that he is not Kofi Annan...


held an urgent

presser

Tuesday morning in Cairo to discuss recent developments in the

Gazoo

Strip and the ongoing conflict in Syria.

"I am here personally to appeal for the end of violence and to offer my help in the ongoing efforts to achieve the ceasefire and to sympathise with civilians caught in the conflict," Ban Ki-moon asserted.

Only hours before his visit to Tel Aviv to call for a ceasefire, Ban Ki-moon asserted: "Families and children are dying as a result of senseless violence," adding that once again Paleostinians and Israelis are caught in a situation where they fear the next strike.

He asserted that immediate steps needed to be taken by all factions before further escalations - including ground operations - would take place.

"Any further escalation will put the entire region at risk. My message is clear: all sides must halt fire immediately."

Posted by: Fred || 11/21/2012 00:00 || Comments || Link || E-Mail|| [6464 views] Top|| File under: Hamas
Syria-Lebanon-Iran
Miqati: Nasrallah's Remarks Political
[An Nahar] Prime Minister
Najib Miqati on Tuesday stressed that

Leb

's borders will not be used to send weapons to

Gazoo

, noting that Hizbullah chief His Eminence Sayyed Hassan Nasrallah


The satrap of the Medes and the Persians in Leb...


only voiced "political" remarks in this regard.

"The border will not be opened and Nasrallah's remarks are political remarks. Weapons will not be sent from

Leb

to

Gazoo

," Miqati said in response to a question during an interview with LBCI television in

Gay Paree

where he is on an official visit.

Nasrallah criticized on Monday Arab countries that "are sending weaponry to Syria but have not aided

Gazoo

with one bullet."

"Iran and Syria's contribution to

Gazoo

are apparent in this domain," Nasrallah said, adding that "it is Arabs' duty to open the borders in front of the people of

Gazoo

and send arms to the Paleostinian resistance."

Turning to the issue of forming a new cabinet, Miqati criticized the March 14 camp for boycotting his government.

"How do they want to boycott everything and what will they achieve?" he wondered.

"What made me stay (in power) is my belief and faith that

Leb

will remain and can only be governed in this manner," the premier noted.

"I don't have the priority of becoming a leader over the remains of my country," he declared.

"Should we create a storm while we are in the eye of the storm? I'm more than willing to resign and I only believe in the Lebanese agenda and I'm counting on the Lebanese," Miqati announced.

Expressing his willingness to step down if a political agreement is reached, the premier said: "If my resignation would open the door to a crisis, then I will not resign, but if it would open the door to a solution, then my resignation is on the table."

Posted by: Fred || 11/21/2012 00:00 || Comments || Link || E-Mail|| [6460 views] Top|| File under: Hezbollah
Iran says Saudi Arabia "exploring in prohibited border areas"
[Al Ahram] Iran accused Soddy Arabia


...a kingdom taking up the bulk of the Arabian peninsula. Its primary economic activity involves exporting oil and soaking Islamic rubes on the annual hajj pilgrimage. The country supports a large number of princes in whatcha might call princely splendor. When the oil runs out the rest of the world is going to kick sand in their national face...


of conducting what it called exploration activities in prohibited border areas, according to Iran's foreign ministry

front man

quoted on state news agency IRNA on Tuesday.

Ramin Mehmanparast made the accusation at his weekly news conference in response to a question about a Saudi complaint to the United Nations


...a formerly good idea gone bad...


last week that Iran strayed onto its territory near oil and gas fields in the Gulf.

"Apparently Saudi Arabia has taken actions for exploration activities in prohibited border areas," Mehmanparast said. "The necessary notices were given, and our country's point of view and our commitment to border agreements were conveyed to the Saudi ambassador in Tehran."

"We think that any differences can be solved in an environment of cooperation and with a spirit of partnership and understanding," he added.

"The violation that has taken place was on the part of Saudi companies and if this issue is to be followed up, they must be questioned," he said.

Posted by: Fred || 11/21/2012 00:00 || Comments || Link || E-Mail|| [6466 views] Top|| File under: Govt of Iran
Who's in the News
30
[untagged]
7
Hamas
4
Govt of Pakistan
4
Jamaat-e-Islami
3
Govt of Iran
3
TTP
3
Arab Spring
2
Govt of Syria
2
al-Qaeda
2
al-Qaeda in Pakistan
1
Thai Insurgency
1
al-Qaeda in North Africa
1
Taliban
1
Al-Muhajiroun
1
Hezbollah
1
Pirates
Bookmark
E-Mail Me
The Classics
The O Club
Rantburg Store
The Bloids
The Never-ending Story
Thugburg
Gulf War I
The Way We Were
Bio
Merry-Go-Blog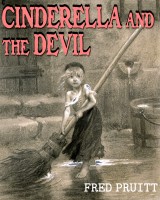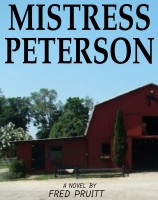 On Sale now!


A multi-volume chronology and reference guide set detailing three years of the Mexican Drug War between 2010 and 2012.

Rantburg.com and borderlandbeat.com correspondent and author Chris Covert presents his first non-fiction work detailing the drug and gang related violence in Mexico.

Chris gives us Mexican press dispatches of drug and gang war violence over three years, presented in a multi volume set intended to chronicle the death, violence and mayhem which has dominated Mexico for six years.
Click here for more information


Meet the Mods
In no particular order...


Steve White
Seafarious
Pappy
lotp
Scooter McGruder
john frum
tu3031
badanov
sherry
ryuge
GolfBravoUSMC
Bright Pebbles
trailing wife
Gloria
Fred
Besoeker
Glenmore
Frank G
3dc
Skidmark
Alaska Paul



Better than the average link...



Rantburg was assembled from recycled algorithms in the United States of America. No trees were destroyed in the production of this weblog. We did hurt some, though. Sorry.
44.192.25.113

Help keep the Burg running! Paypal: