Africa North
Muslim Brotherhood official: Jews have right to return to Egypt
The Egyptian president's advisor, Issam al-Arian, who serves as vice chairman of the Muslim Brotherhood's Freedom and Justice Party, has said Jews have the right to return to Egypt and reclaim their property.

In an interview to Dream TV, al-Arian said "every Egyptian has the right to come back, especially if it gives Palestinian the right to return to their lands." He stated that the Jews "are more worthy of Egypt than of Israel."
Posted by: tipper || 12/29/2012 02:13 || Comments || Link || E-Mail|| [336075 views] Top|| File under:
Mali PM urges military intervention
[Magharebia] Malian Prime Minister Diango Cissoko on Thursday (December 27th) pleaded for African military intervention "as soon as possible" to help his country oust

gang

s, including al-Qaeda in the Islamic Maghreb, Le Monde reported.


"Hurry up! They want to kill me!"


He was speaking at a

presser

after a meeting with Ivorian President Alassane Ouattara


...the current president-for-life of Ivory Coast. He actually beat his predecessor in an election before having to eject him from the presidential palazzo....


, who also chairs the Economic Community of the West African States (ECOWAS).

Cissoko began a regional tour Wednesday in Ouagadougou, where he met with ECOWAS mediator and Burkina Faso


...The country in west Africa that they put where Upper Volta used to be. Its capital is Oogadooga, or something like that. Its president is currently Blaise Compaoré, who took office during the Reagan administration...


President Blaise Compaoré. He will also visit Benin and Senegal


... a nation of about 14 million on the west coast of Africa bordering Mauretania to the north, Mali to the east, and a pair of Guineas to the south, one of them Bissau. It is 90 percent Mohammedan and has more than 80 political parties. Its primary purpose seems to be absorbing refugees...


Last week, the United Nations


...an international organization whose stated aims of facilitating interational security involves making sure that nobody with live ammo is offended unless it's a civilized country...


decided to back the ECOWAS proposal to send 3,300 troops to the region.

The Security Council gave an initial one year authorisation to the African-led International Support Mission in Mali (AFISMA) to use "all necessary measures" to help Malian authorities retake land held by "terrorist,

turban

and

gang

s".

Posted by: Fred || 12/29/2012 00:00 || Comments || Link || E-Mail|| [336062 views] Top|| File under: Ansar Dine
Libya: Yarmouk massacre trials to open
[Magharebia] Trials related to the 2011 Yarmouk detention camp massacre will begin next month in Tripoli


...a confusing city, one end of which is located in Lebanon and the other end of which is the capital of Libya. Its chief distinction is being mentioned in the Marine Hymn...


, Libya Herald reported on Thursday (December 27th).

Nine defendants are accused of torturing and executing more than 100 prisoners near the Yarmouk Military Base in Salahaddin, south of Tripoli. Officer Hamza Mabrouk Muftah El-Harizi will be tried separately by a military tribunal.

Human Rights Watch


... dedicated to bitching about human rights violations around the world...


has investigated what it calls "the summary execution of detainees in the final days of the Qadaffy government's control of Tripoli".

The Tripoli prison was the home of the "Khamis Brigade". The youngest of Moamer Qadaffy's sons, 28-year-old Khamis was known by rebels as "The Butcher".

Posted by: Fred || 12/29/2012 00:00 || Comments || Link || E-Mail|| [336062 views] Top|| File under: Arab Spring
Mauritania braces for war next door
[Magharebia] Mauritania, like many of its Maghreb neighbours, has decided to reinforce the protection of its borders in light of recent developments in Mali.

Residents of Mauritanian border towns with Mali are growing increasingly apprehensive.

Following bitter fighting against the Movement for the National Liberation of Azawad (MNLA), al-Qaeda-affiliated Ansar al-Din took control at the end of November of the Malian city of Lere, only 70 kilometres from the strategic Mauritanian town of Fassala Nere.
Continued on Page 49
Posted by: Fred || 12/29/2012 00:00 || Comments || Link || E-Mail|| [336062 views] Top|| File under: al-Qaeda in North Africa
Benghazi rejects Islamist violence
[Magharebia] Benghazi citizens have had enough of the violence in their city.

One week after armed Islamists laid siege to the Benghazi security directorate, civil society organizations are demonstrating against

gang

s.

Held under the title "Benghazi Rescue Friday Is Not Dead", the rally on Friday (December 28th) aims to remind Libyans that no one is safe unless

gang

s disband and surrender their weapons.
Continued on Page 49
Posted by: Fred || 12/29/2012 00:00 || Comments || Link || E-Mail|| [336063 views] Top|| File under: al-Qaeda in North Africa
Egypt opposition says Islamists trying to stifle dissent
[Al Ahram] Egypt's opposition accused President Mohamed Morsi's Islamist allies of trying to muzzle dissent on Friday after prosecutors decided to investigate whether prominent government critics were guilty of sedition.

The probe, which comes a month after Morsi replaced the chief prosecutor, further sours the political climate as the leader and his opponents face off over a new constitution that became law on Wednesday.

Critics of the new charter say it uses vague language, fails to enshrine the rights of women and minorities and does little to champion the rights of Egyptians who rose up last year to overthrow army-backed strongman Hosni Mubarak
Continued on Page 49
Posted by: Fred || 12/29/2012 00:00 || Comments || Link || E-Mail|| [336062 views] Top|| File under: Arab Spring
Egyptian Islamist leader says Sharia should be spared political conflicts
[Al Ahram] Nageh Ibrahim, co-founder of hard-line Islamist group Al-Gama'a Al-Islamiya, said religion should not be part of any political disputes between Egypt's rival factions.

In an interview with Soddy Arabia


...a kingdom taking up the bulk of the Arabian peninsula. Its primary economic activity involves exporting oil and soaking Islamic rubes on the annual hajj pilgrimage. The country supports a large number of princes in whatcha might call princely splendor. When the oil runs out the rest of the world is going to kick sand in their national face...


n newspaper Al-Yaum on Friday, Ibrahim said the involvement of Sharia in the ongoing political rows is unacceptable in Islamic doctrines.
Continued on Page 49
Posted by: Fred || 12/29/2012 00:00 || Comments || Link || E-Mail|| [336063 views] Top|| File under: Salafists
Mubarak to stay in army hospital as health worsens
CAIRO - Egypt's deposed leader Hosni Mubarak, who is serving a life sentence for his role in killing protesters during a 2011 revolt, will stay in an army hospital for at least two weeks after his health deteriorated, his lawyer said on Friday.

On Thursday evening, the 84-year-old former leader was transferred to an army hospital from his prison clinic after fracturing a rib in a recent fall.

"He will stay in the hospital for about 15 days," Mohamed Abdel Razek, his lawyer, told Reuters. "The president's health is stable, thank God. He underwent X-rays on his body and now he will get proper treatment in the hospital for all his bone problems he has been suffering from."
Posted by: Steve White || 12/29/2012 00:00 || Comments || Link || E-Mail|| [336062 views] Top|| File under:
Egypt's SCoAF (Military) Stops Paleo/Qatar Scheme in Sinai
From AhRam (aka Al Ahram, the Pyramids) english version


A recent decree issued by Minister of Defence Abdel-Fattah El-Sissi restricting the right to buy property in Sinai to second-generation Egyptian citizens had come against the wish of the Supreme Guide of the Muslim Brotherhood, according to a military source.

The decree, the source said, speaking on condition of anonymity, was issued after the minister became aware of a Palestinian-Qatari scheme to buy territory in Sinai "supposedly for tourism related projects."

The source added that the minister "informed" the president before taking he took the decision "with unprecedented support from within the Supreme Council of the Armed Forces and the wider military community.

"Many of us [officers and soldiers] died to retrieve this land; we did so not knowing that Morsi would one day compromise the country's right to Sinai - for whatever reason. Whatever the reason, Sinai is a red line. We will support our Palestinian brothers in every way possible but Sinai is not for sale," the source said.

This decision by El-Sissi, who was appointed in August following Morsi's decision to remove his predecessor Hussein Tantawi along with the second in command Sami Anan, is more or less unprecedented.
Posted by: lord garth || 12/29/2012 00:00 || Comments || Link || E-Mail|| [336062 views] Top|| File under:
Africa Subsaharan
Islamists' Harsh Justice Is on the Rise in North Mali
Moctar Touré was strapped to a chair, blindfolded, his right hand bound tight to the armrest with a rubber tube. A doctor came and administered a shot. Then Mr. Touré's own brother wielded a knife, the kind used to slaughter sheep, and methodically carried out the sentence.

"I myself cut off my brother's hand," said Aliou Touré, a police chief in the Islamist-held north of this divided nation. "We had no choice but to practice the justice of God."

Such amputations are designed to shock — residents are often summoned to watch — and even as the world makes plans to recapture northern Mali by force, the Islamists who control it show no qualms about carrying them out.

After the United Nations Security Council authorized a military campaign to retake the region last week, Islamists in Gao, Mr. Touré's town, cut the hands off two more people accused of being thieves the very next day, a leading local official said, describing it as a brazen response to the United Nations resolution. Then the Islamists, undeterred by the international threats against them, warned reporters that eight others "will soon share the same fate."

This harsh application of Shariah law, with people accused of being thieves sometimes having their feet amputated as well, has occurred at least 14 times since the Islamist takeover last spring, not including the recent vow of more to come, according to Human Rights Watch and independent observers.

But those are just the known cases, and dozens of other residents have been publicly flogged with camel-hair whips or tree branches for offenses like smoking, or even for playing music on the radio. Several were whipped in Gao on Monday for smoking in public, an official said, while others said that anything other than Koranic verses were proscribed as cellphone ringtones. A jaunty tune is punishable by flogging.
Posted by: tipper || 12/29/2012 19:30 || Comments || Link || E-Mail|| [336071 views] Top|| File under:
Caribbean-Latin America
100 bodies in Durango mass grave identified since January

For a map click here For a map of Durango state, click here

By Chris Covert
Rantburg.com

Fewer than 30 percent of the victims found in Durango's mass graves have been identified, according to Mexican news accounts.

A news report posted on the website of El Siglo de Durango news daily, Durango state Fiscalia General del Estado, Sonia Yadira de la Garza Fragoso released information that since the final report on the mass graves in Durango state in March, 2012, 100 bodies have been identified by family members, and then returned to them.

Starting in mid 2011, a total of 331 dead were found in a series of mass graves discovered in Durango state, primarily in Durango city, the capital. Other sites were found as far away as Gomez Palacio in the extreme western part of the state around the La Laguna area and in Santiago Papasquiaro municipality in the north.

In late July another nine dead were found in the Cristobal Colon sector of Durango city, bringing the total to 340 dead.

Many of the victims were killed as far back as 2007, and 77 percent of those had been strangled or asphyxiated, mainly by being buried alive.

According to de la Garza Fragoso, relatives such as grandparents and cousins provided DNA samples to help with identification, a much less accurate means of determining the identity of the victims. Some remains, however, are so decomposed that DNA samples are impossible to obtain, so according to de la Garza Fragoso other means are being used.

The mass graves in Durango are cumulatively the worst mass grave find in the Mexican Drug War to date. That said, those murders occurred over a six year period. The mass murders and graves in San Fernando municipality in Tamaulipas state are by far the worst mass grave in the Mexican Drug War to date, standing at 193 dead. Those deaths took place between August 2010 and May 2011.

Chris Covert writes Mexican Drug War and national political news for Rantburg.com.
Posted by: badanov || 12/29/2012 00:00 || Comments || Link || E-Mail|| [336062 views] Top|| File under:
China-Japan-Koreas
Photos of Youthful Pudgy Revealed
North Korea on Wednesday filled another gap in the photographic history of leader Fat Boy Kim Jong-un, whom few people had laid eyes on until late in 2010.

The official Rodong Sinmun carried six photos of late leader Kim Jong-il and his son Pudgy Jong-un visiting major military units, one of which was a previously unseen picture from 2009. Kim junior has a less striking hairstyle and is slimmer than now.


He really was the only person in North Korea who was a size 'XL' back then. Now I think he's an 'LS' (large short).

A Unification Ministry official said, "It seems they were observing an artillery drill on Feb. 12, 2009, considering Kim senior's suit and the ambient backdrop."


The 'ambient backdrop' in the photo includes a camera and, apparently, a microscope...

The visit took place right after Suet Face Kim junior was designated heir to the throne on Jan. 8 the same year.

Kim junior made his first public appearance with his current look at a party congress on Sept. 28, 2010.

"When Kim Jong-un made his first public appearance, even rumors circulated in the North that he was the reincarnation of nation founder Kim Il-sung," a South Korean security official said. "This shows how hard the regime tried to manipulate his images to make him look more like Kim Il-sung."
Posted by: Steve White || 12/29/2012 00:00 || Comments || Link || E-Mail|| [336062 views] Top|| File under:
India-Pakistan
Taliban's peace offer viewed as 'posturing'
The Taliban in Pakistan have said they want to negotiate a ceasefire, in a video statement by their leader, Hakimullah Mehsud.

The video, delivered to Reuters in Pakistan on Friday, is the latest in a recent series of statements claiming that the group wants a peace deal, though it refuses to disarm.

Military and civilian authorities in Pakistan have repeatedly reached agreements with militants, most of which were shortlived. Experts dismissed the latest statements as ''posturing''.

Imtiaz Gul, an Islamabad-based author and expert, said the Taliban were mounting an ''orchestrated campaign to improve [their] image'' following three high-profile attacks in Peshawar. This month several suicide bombers struck at the northern city's airport, a senior provincial politician was killed in a bombing, and on Thursday 22 paramilitary forces were kidnapped.

''They feel they have the upper hand. They have been trying to improve their image for some time through less indiscriminate attacks on ordinary people and more targeted assassinations or attacks on the police, paramilitary [forces] or politicians,'' Mr Gul said.


Posted by: tipper || 12/29/2012 11:20 || Comments || Link || E-Mail|| [336062 views] Top|| File under:
Video dispels reports of rift among Pakistani Taliban ranks
[Dawn] A video released on Friday, showing Tehrik-e-Taliban Pakistain (TTP) chief , Hakimullah Mehsud sitting with his deputy Waliur Rehman, dispells recent reports of a depeening rift between the two powerful

cut-thoat

commanders.

"There is no divide in TTP. I and Maulvi Waliur Rehman are one, and look, we are sitting together. The propaganda of a rift in Taliban ranks is totally untrue," says Mehsud pointing to Rehman in the 45-minute Pashto language video, a copy of which has been received by Dawn.com.

According to reports published earlier this month, Pak military officials had said that the two top TTP commanders were at loggerheads with each other, with Mehsud having lost operational control of the Pak Taliban and the moderate deputy leader Rehman set to take over the reins of the feared

cut-thoat

group.
Continued on Page 49
Posted by: Fred || 12/29/2012 00:00 || Comments || Link || E-Mail|| [336063 views] Top|| File under: TTP
Suspension of mobile phone service foiled terrorists' designs: Malik
[Dawn] Federal Minister for Interior Rehman Malik


Pak politician, Interior Minister under the Gilani government. Malik is a former Federal Investigation Agency (FIA) intelligence officer who rose to head the FIA during Benazir Bhutto's second tenure. Malik was tossed from his FIA job in 1998 after documenting the breath-taking corruption of the Sharif family. By unhappy coincidence Nawaz Sharif became PM at just that moment and Malik moved to London one step ahead of the button men. He had to give up the interior ministry job because he held dual Brit citizenship.


has said that mobile phone services were suspended in Bloody Karachi


...formerly the capital of Pakistain, now merely its most important port and financial center. It is among the largest cities in the world, with a population of 18 million, most of whom hate each other and many of whom are armed and dangerous...


on Friday morning due to terrorism threat and security concerns.

He said a meeting was held in this regard with all the stakeholders, adding that nefarious designs of

hard boyz

were foiled as not a single incident of

murder

s took place on Friday.

The minister also appreciated performance of the law enforcement agencies in this regard.

Cellular services were suspended from 11 am to 6 pm in Pakistain's commercial capital.

Militants in Pakistain often detonate bombs using cellular phones and the government has implemented similar service suspensions in the past.

Posted by: Fred || 12/29/2012 00:00 || Comments || Link || E-Mail|| [336066 views] Top|| File under: Govt of Pakistan
PML-N demands early polls announcement to counter conspiracies
[Dawn] Pakistain

Mohammedan

League-Nawaz (PML-N) Secretary Information Ahsan Iqbal Friday urged the government to announce date of next general elections at earliest as, according to him, it is imperative to counter various conspiracies being hatched in the country.

Addressing a

presser

, Ahsan Iqbal criticised Tehrik Minhaj-ul-Koran chief Dr Tahirul Qadri for trying to sabotage the election process by demanding reforms in the constitutional system of the country.

Flanked by former Pakistain Tehrik-e-Insaf
Continued on Page 49
Posted by: Fred || 12/29/2012 00:00 || Comments || Link || E-Mail|| [336063 views] Top|| File under: Govt of Pakistan
Same weapons being used in 'tit-for-tat sectarian killings'
[Dawn] As the city descends into fear amid a renewed wave of killings, the police authorities see one or more organised groups behind what was earlier being called 'tit-for-tat sectarian attacks' as forensic investigations into nearly 90 cases found that same weapons had been used in targeting people from different sects and political parties, it emerged on Thursday.

A top police official confirmed to Dawn that under forensic findings it seemed 'crystal clear' that the recent wave of killings had nothing to do with sectarian rivalry rather it was an attempt to 'destabilise the city peace' to achieve 'certain targets'.

However,
Continued on Page 49
Posted by: Fred || 12/29/2012 00:00 || Comments || Link || E-Mail|| [336064 views] Top|| File under: Govt of Pakistan
PPP turns Benazir's anniversary into electioneering
[Dawn] With political parties gearing up for the forthcoming elections, the Pakistain People's Party (PPP) held a big public gathering at Liaquat Road on the fifth death anniversary of Benazir Bhutto


... 11th Prime Minister of Pakistain in two non-consecutive terms from 1988 until 1990 and 1993 until 1996. She was the daughter of Zulfikar Ali Bhutto, founder of the Pakistain People's Party, who was murdered at the instigation of General Ayub Khan. She was murdered in her turn by person or persons unknown while campaigning in late 2007. Suspects include, to note just a few, Baitullah Mehsud, General Pervez Musharraf, the ISI, al-Qaeda in Pakistain, and her husband, Asif Ali Zardari, who shows remarkably little curiosity about who done her in...


on Thursday.

The PPP leaders on the occasion asked the party workers and supporters to once again take

Dire Revenge™

for the

liquidation

of Ms Bhutto by defeating her political opponents in the elections.

Unlike the four anniversaries since Ms Bhutto was killed at Liaquat Bagh in 2007, this year's public gathering here was the biggest.

Amid heightened security, a large number of PPP supporters, women activists and local leaders attended the event.

The participants were chanting slogans like 'Benazir, we are ashamed because your killers are still alive.'

With the general elections round the corner, the speakers took oath from the PPP supporters present on the occasion to vote for all those candidates who were recommended by
President Asif Ali Ten Percent Zardari


... husband of the late Benazir Bhutto, who has been singularly lacking in curiosity about who done her in ...


"Today, I want to take oath from the PPP workers that they would vote the candidate who is given ticket by President Zardari. I take this oath from you so that you are united and once again take

Dire Revenge™

of Benazir's

liquidation

through the ballot, not the bullet," said Amir Fida Paracha, the PPP city president. Mr Paracha was the candidate for a National Assembly seat in the 2008 elections.

Posted by: Fred || 12/29/2012 00:00 || Comments || Link || E-Mail|| [336062 views] Top|| File under: Govt of Pakistan
Iraq
Iraqis hold demonstrations against Prime Minister
Tens of thousands of Iraqis hold mass demonstrations against the country's Prime Minister Nouri al-Maliki, Al Jazeera reported on Friday. Protesters demand release of political prisoners and provision of freedoms and rights of the Sunni population of the country.

It is reported that demonstrations are held in major provinces of the country, particularly in Anbar and Samara. The demonstrators gathered on central squares of provinces after Friday prayers.

These demonstrations are already the second within the week. Earlier demonstrations were held in Baghdad, Basra and other Iraqi cities.
Posted by: Steve White || 12/29/2012 00:00 || Comments || Link || E-Mail|| [336062 views] Top|| File under:
Iraq-Kurdish Relations Go from Bad to Worse
Day after day, the belief strengthens that the possibility for a peaceful resolution (or at least containment) of the crisis between the central government and the Kurdistan Regional Government (KRG) have grown remote, if not altogether vanished. The signs pointing to escalation outnumber those pointing to a truce or cooling down. Regardless of whether the ongoing escalation will lead to an all-out armed confrontation between the two sides or not, the vanishing of opportunities for a peaceful resolution may be attributed to a number of reasons. Here we highlight four of them.

Firstly and principally: the complete breakdown of trust between the two sides at the very highest levels, namely, Prime Minister and head of the 'State of Law' coalition Nouri al-Maliki, and the President of the Kurdistan Regional Government (KRG) Massoud Barzani. Trust has broken down not least because of the direct accusations and blunt statements to be hurled by both sides, whether from the leaders themselves or from their close associates.

In a recent statement, Maliki expressed the view that current events in Iraq's various regions and the nature of the statements coming out of KRG officials do not signal a sincere desire to resolve the nation's difficulties through dialogue. In a semi-official statement by the "State of Law" coalition released roughly the same time, one finds a string of accusations directed against Barzani. The statement claims that Barzani violated the constitution and "all Iraqi laws" when he sheltered Tariq al-Hashemi, a criminal wanted on charges of terrorism.

As for the regions under the control of the KRG, the leadership of the Kurdish Democratic Party (KDP) led by Barzani said that Maliki is encouraging an ethnic conflict between Arabs and Kurds, and accused him of being the first Iraqi prime minister preparing the army for war and internal conflict. Further emphasizing the total, or near-total, breakdown in trust is the ongoing military buildup by both sides in the disputed territories — or what the Kurds have taken to calling the "regions cut off from the KRG," while the central government refers to them as "the mixed regions."

Another reason lies in the sharp polarization and new alignments. Talabani who, along with his party had been sympathetic to Maliki and closely allied with him, suddenly lined up with Barzani. So too did the Kurdish Movement for Change, under the leadership of Nawshirwan Mustafa, along with the Islamic Movement of Kurdistan and the Kurdistan Islamic Union. As a result, Barzani can now legitimately claim to speak on behalf of the Kurdish consensus. One might add to the above groups various political centers of power and Turkmen tribes in Kirkuk as well as in other regions that have adopted a KRG-friendly position. In contrast, Maliki was able to draw social and political forces from outside his parliamentary bloc and its partisan satellites. They encouraged him to adopt a more extreme and unyielding position toward the Kurds. The latter are viewed in many circles — both Arab and non-Arab — as having endless demands and limitless ambitions.

Money began to flow from some parties to others in order to secure the necessary military and logistic capabilities, as well as to win more supporters in the political sphere, the media, and the public. The outside parties did not intervene in order to reach a resolution, but to support one of the two parties in this crisis and weaken the other. Their goal is to weaken the effectiveness and diminish the influence of those parties that desire to find a peaceful resolution and realistic settlement with minimum loss and strife. Since the Iraqi government has adopted positions that seemed supportive of the Syrian regime and in line with Iran's own stance, regional and international actors began to incite against the current government and support its rivals in order to weaken it. Indeed, perhaps the recurring political and media leaks about Ankara and Doha's intervention in the crisis between Baghdad and Erbil are both plausible and rational. The further the crisis in Syria deepens and heads in the direction of grave deterioration, so too does the political polarization in Iraq, intensified by external factors and influences.

The final reason for the diminishing or collapsing opportunities to resolve the latest lies in the unfortunate reality that this crisis is not, in fact, the first of its kind. Rather, it is the product of a number of crises that have cumulatively built up over the last ten years. Indeed, some of those prior crises have roots extending back decades. This is to say nothing of the intricate problems and crises stemming from the legitimate differences of opinion concerning the administration of the state, how its policies are determined and its order of priorities enumerated.

Even if the proximate cause were defused, this would not lead to the defusing of other crises. And even if this were achieved, it would only hold for a short period of time.
Posted by: Pappy || 12/29/2012 00:00 || Comments || Link || E-Mail|| [336062 views] Top|| File under: Govt of Iraq
Israel-Palestine-Jordan
Premier Haneyya receives Muslim delegations from Australia and Turkey
Salem was hailed as a moderate when he was appointed grand mufti of the Australian continent last year, but like a dog returning to his vomit, he just can't help himself.


Palestinian premier Ismail Haneyya received on Wednesday grand mufti of the Australian continent Sheikh Ibrahim Salem and the delegation of the Turkish Felicity Party.

During his meeting with the delegates, premier Haneyya highlighted that the Muslim nation started to get rid of its era of subordination, humiliation and weakness and move towards a historical shift because of the Arab Spring changes.

The premier also hailed some Arab and Muslim countries, especially Turkey, for their political and financial support for Gaza people.

For his part, Sheikh Ibrahim Salem expressed his happiness for being in Gaza, describing it as the land of pride and martyrdom.

"I am pleased to stand on the land of jihad to learn from its sons and I have the honor to be among the people of Gaza where the weakness always becomes strength, the few becomes many and the humiliation turns into pride," Sheikh Salem said.
Posted by: tipper || 12/29/2012 11:23 || Comments || Link || E-Mail|| [336062 views] Top|| File under:
Syria-Lebanon-Iran
Syria faces 'hell' if no deal to end crisis - UN envoy
Syria faces a stark choice between a political solution to end 21 months of bloodshed or "hell", United Nations peace envoy Lakhdar Brahimi has warned.

Mr Brahimi, speaking after talks in Moscow, said the conflict had become more militarised and sectarian.

Russian Foreign Minister Sergei Lavrov agreed talks were the only solution.

But he said Syrian President Bashar al-Assad's removal could not be a condition for talks, as demanded by the Syrian opposition.

Mr Brahimi, who arrived in the Russian capital after talks in Damascus with President Assad, expressed concern at the escalation of the war.

It risked becoming "a mainly sectarian conflict, with dire consequences for the Syrian people," he said.

It also risked bringing chaos to the region with neighbouring Lebanon and Jordan overrun by refugees, he said.

"The only alternative is really hell, or a political process, then we have got all of us to work ceaselessly for the political process," Mr Brahimi said.
Posted by: tipper || 12/29/2012 11:49 || Comments || Link || E-Mail|| [336062 views] Top|| File under:
Iranian naval drill kicks off
The Islamic Republic of Iran has started a six-day naval drill, dubbed Velayat 91, or Guardianship 91, to display its defensive capabilities and to test the equipment they have in arsenal. Ships have been warned through Iran's state TV to stay away from the drill's site.

"Among the aims of the drill is to display the capabilities of Iran's Armed Forces and the Navy to defend our country's water borders and interests in line with establishing durable security in the region and conveying the message of peace and friendship to the neighboring states," the country's naval commander Habibollah Sayyari was quoted by a local TV channel.

The drills are being staged across an area of about 1 million square kilometers in the Strait of Hormuz, the Gulf of Oman and northern parts of the Indian Ocean, local media have reported.

Posted by: tipper || 12/29/2012 02:53 || Comments || Link || E-Mail|| [336067 views] Top|| File under:
Syria Opposition Chief Rejects Moscow Talks Invite
[An Nahar] The head of Syria's mainstream opposition National Coalition on Friday rejected an invitation by Moscow for talks to find a solution to the 21-month-old conflict, accusing Russia of interference.

"We have said frankly that we will not go to Moscow," Ahmed Moaz al-Khatib told al-Jazeera television.

Khatib said Russia should apologize for "interfering" in Syrian affairs, condemn "massacres" committed by the regime and issue a "clear call for the departure of
Hereditary President-for-Life Bashir Pencilneck al-Assad."
Terror of

Aleppo


If these conditions are met, he said, talks could be held with the Russians in an Arab country.

Earlier Russia, which has not joined much of the West in recognizing the National Coalition as the sole legitimate representative of the Syrian people, invited Khatib for talks in Moscow or a regional capital.
Posted by: Fred || 12/29/2012 00:00 || Comments || Link || E-Mail|| [336062 views] Top|| File under: Govt of Syria
Al-Nusra Front Accuses U.S. of Keeping Assad in Power
[An Nahar] Syrian jihadist group the al-Nusra Front, blacklisted by Washington as a terror outfit, has accused the United States of seeking to keep
Hereditary President-for-Life Bashir Pencilneck al-Assad
Terror of

Aleppo

...
in power.

"The continued U.S. and international support for prolonging the regime's lifespan by giving extensions (for a political transition), sending observers and trying to negotiate peace is clear to everyone," the group's leader, Abu Mohammed al-Jawlani, said in a voice recording posted online.
Continued on Page 49
Posted by: Fred || 12/29/2012 00:00 || Comments || Link || E-Mail|| [336063 views] Top|| File under: al-Nusra
Who's in the News
44
[untagged]
8
Arab Spring
7
Govt of Pakistan
4
Govt of Syria
3
al-Qaeda in Arabia
2
TTP
2
al-Qaeda in North Africa
1
Boko Haram
1
Commies
1
Govt of Iran
1
Govt of Iraq
1
Ansar Dine
1
al-Qaeda in Pakistan
1
Hezbollah
1
Lashkar e-Taiba
1
Palestinian Authority
1
Salafists
1
al-Nusra
Bookmark
E-Mail Me
The Classics
The O Club
Rantburg Store
The Bloids
The Never-ending Story
Thugburg
Gulf War I
The Way We Were
Bio
Merry-Go-Blog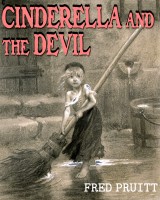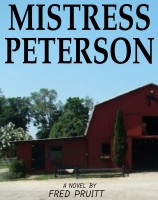 On Sale now!


A multi-volume chronology and reference guide set detailing three years of the Mexican Drug War between 2010 and 2012.

Rantburg.com and borderlandbeat.com correspondent and author Chris Covert presents his first non-fiction work detailing the drug and gang related violence in Mexico.

Chris gives us Mexican press dispatches of drug and gang war violence over three years, presented in a multi volume set intended to chronicle the death, violence and mayhem which has dominated Mexico for six years.
Click here for more information


Meet the Mods
In no particular order...


Steve White
Seafarious
tu3031
badanov
sherry
ryuge
GolfBravoUSMC
Bright Pebbles
trailing wife
Gloria
Fred
Besoeker
Glenmore
Frank G
3dc
Skidmark



Better than the average link...



Rantburg was assembled from recycled algorithms in the United States of America. No trees were destroyed in the production of this weblog. We did hurt some, though. Sorry.
3.231.217.107

Help keep the Burg running! Paypal: