-Lurid Crime Tales-
Prison term for ex-Argentine economy minister
[Daily Nation (Kenya)] A court in Argentina sentenced former economy minister Felisa Miceli to four years in prison Thursday on corruption charges related to a stash of $64,000 found in her office bathroom in 2007.
"Ummm... What's that, Yer Excellency?"
"Toilet paper. What's it look like?"
"Ahhh... That's the $64,000 question, ain't it?"
Late president Nestor Kirchner chose Miceli, 60, as the first woman ever to lead Argentina's economy ministry in 2005, but she was forced to resign in disgrace less than two years later over the high-profile scandal.


"Stick 'em up, Yer Excellency!"


Miceli was "sentenced to four years imprisonment and disqualification from public office for eight years for crimes of concealment aggravated by her status as a public official," judges said in a unanimous decision.
Posted by: Fred || 12/29/2012 00:00 || Comments || Link || E-Mail|| [10793 views] Top|| File under:
Indian gang-rape victim dies in Singapore hospital
[Iran Press TV] The young Indian woman who was gang-raped and severely beaten on a bus in New Delhi on December 16 has died in a hospital in Singapore.


If they won't hang the bastards for rape, maybe they'll hang them for murder.




Remind the Indians that civilized countries execute rapist-murderers, whereas Pakistan doesn't...
Posted by: Fred || 12/29/2012 00:00 || Comments || Link || E-Mail|| [10793 views] Top|| File under:
Uganda: Farmers to sue govt over animal attacks
[Monitor.CO.UG] More than 1,000 farmers in Adjumani District have vowed to drag the government to court over the continuous destruction of their crops by about 50 elephants.

Farmers from Dazipi and Arinyapi sub-counties said the animals from Nimule National Park have destroyed hundreds of acres of food crops, leading to fears of possible outbreak of hunger next year.

Mr George Uzzi, who spoke on behalf of the farmers, some of whom are beneficiaries of the Naads programme, said most of the affected are those who were displaced by the Lord's Resistance Army insurgency. "All of us have agreed to contribute Shs10,000 to hire the services of a law firm to allow us battle the matter in courts since the government has abandoned us," Mr Uzzi said.
Continued on Page 49
Posted by: Fred || 12/29/2012 00:00 || Comments || Link || E-Mail|| [10793 views] Top|| File under:
Afghanistan
US army officer embraces Islam
An American military officer has embraced Islam in the Watapur district of eastern Kunar province, the newly-converted Christian said on Saturday.
James Grant, from the American state of Tennessee, said he converted after reading books on Islam for the last seven months at a coalition camp in the town.
The US service-member, who changed his name to Mohammad Asif, formally announced his decision on Friday, insisting he found the religion true.

He said he had consulted his wife before the conversion. "She did not oppose my conversion. I would preach Islam to my family first, and then to others," the father of two children said.

Grant proclaimed "Kalma-i-Shahadat in front of a crowd of Afghan and foreign military officers through an imam with the Afghan military named Hamidullah.
Posted by: tipper || 12/29/2012 09:41 || Comments || Link || E-Mail|| [10795 views] Top|| File under:
Africa North
Tunisia sells off Ben Ali assets
[Magharebia] Tunisia on Saturday (December 22nd) kicked off a month-long public auction of ousted President-for-Life Zine El Abidine Ben Ali's


...who departed by popular demand in January, 2011, precipitating the Arab Spring...


assets.

Items once belonging to Ben Ali and 114 of his relatives are on display in Gammarth, where Tunisians and foreign collectors can bid on the items. Seized property valued at less than 10,000 dinars (5,000 euros) will be sold at a fixed price, with more expensive items are open for bidding.
Continued on Page 49
Posted by: Fred || 12/29/2012 00:00 || Comments || Link || E-Mail|| [10795 views] Top|| File under: Arab Spring
Egypt's 'civil servants' told not to criticise president Morsi
[Al Ahram] Some Egyptian diplomats and media personnel have complained that they are being pressured by their bosses into refraining from criticising Egypt president Mohamed Morsi.

Opposition forces have frequently accused Morsi of attempting to curb freedoms since the influential

Moslem Brüderbund

group propelled him into office in Egypt's first freely contested elections earlier this year.

"I was summoned into the office of the assistant (foreign) minister; he said we were all partners in making the (January) Revolution a success and now we should be sensible to help the president deliver the hopes and dreams of the Revolution," said a young diplomat about what he considered as an explicit warning by his boss.
Continued on Page 49
Posted by: Fred || 12/29/2012 00:00 || Comments || Link || E-Mail|| [10793 views] Top|| File under: Arab Spring
Morocco activist jailed over drugs charges: NGO
[Al Ahram] A Moroccan court has sentenced a political activist to a year in prison for drug trafficking and possession, a human rights
...which are usually entirely different from personal liberty...
group in the kingdom said on Friday.

Driss Bouterrada of the "February 20" movement that demands social justice and political reforms was also handed a fine of 5,000 dirhams ($630, 480 euros) by the court in Rabat, said the Moroccan Association for Human Rights (AMDH). Bouterrada, a street vendor in his 30s, is in prison in Rabat's twin city of Sale after being tossed in the slammer
Continued on Page 49
Posted by: Fred || 12/29/2012 00:00 || Comments || Link || E-Mail|| [10793 views] Top|| File under: Arab Spring
Islamist-led Tunisia to raise alcohol duty
[Daily Nation (Kenya)] The Islamist-led ruling coalition in Tunisia raised alcohol duty on Wednesday in a bid to bolster state coffers despite criticism from rival Islamists that it was wrong to profit from an activity prohibited by the faith.

The Constituent Assembly approved the budget measure aimed at raising 170 million dinars (85 million euros), acting finance minister Slim Besbes told the state TAP news agency.

MPs from the moderate Islamist Ennahda party that leads the government voted in favour but an MP from a rival Islamist outfit slammed the move as un-Islamic.
Continued on Page 49
Posted by: Fred || 12/29/2012 00:00 || Comments || Link || E-Mail|| [10793 views] Top|| File under: Arab Spring
Africa Subsaharan
Central Africa leader appeals for help to halt rebel advance
[Daily Nation (Kenya)] Central African Republic's embattled President Francois Bozize appealed Thursday for French and US help, as thousands of his supporters demonstrated against the rebels who have seized large swathes of the mineral-rich country.

Former colonial power

La Belle France

however, vowed it would not intervene in the country, which has a chequered history of coups and brutal rule.

The United Nations
...an organization whose definition of human rights is interesting, to say the least...
is pulling out its staff and the United States has warned its citizens to leave in the face of the deteriorating security situation, as rebel fighters close in on Bangui, creating alarm among residents.

"We ask our French cousins and the United States of America, the great powers, to help us to push back the rebels... to allow for dialogue in Libreville to resolve the current crisis," Bozize told thousands of supporters at a rally in Bangui.

Posted by: Fred || 12/29/2012 00:00 || Comments || Link || E-Mail|| [10793 views] Top|| File under:
Britain
Revealed: 3 in 4 of Britain's danger doctors are trained abroad
Coming soon to a nationalized health care system near you.

The proportion of international medical graduates in the U.S. today is about 25%...

The vast majority of doctors who have been struck off in the past five years were trained abroad, new figures from the General Medical Council show.

The full extent of the danger presented by foreign doctors working in the health service can be revealed.


Not sure how it is in the UK, but in the U.S. the few studies that have been done show that there is no difference in the overall quality of care delivered by international medical graduates as opposed to American graduates.

New figures from the General Medical Council (GMC) show that the vast majority of doctors who have been struck off were trained abroad.

The revelations will add to concerns that NHS patients are not adequately protected from health professionals from countries where training is less rigorous than in the UK, and from those who are unfamiliar with basic medical practices in this country.

The figures, disclosed for the first time and obtained by The Sunday Telegraph using freedom of information laws, show:


Three quarters of doctors struck off the medical register this year were trained abroad.


Doctors trained overseas are five times more likely to be struck off than those trained in the UK.


The country with the biggest single number of doctors who have been removed or suspended from the medical register, is India, followed by Nigeria and Egypt.

In total, 669 doctors have been either struck off or suspended by the GMC over the last five years. Of those, only 249 were British (37 per cent) while 420 (63 per cent) were trained abroad -- whereas one-third of doctors on the register were trained abroad, and two-thirds in Britain.

In recent years, a series of cases have raised concerns about the competence and language skills of overseas doctors.
Posted by: lotp || 12/29/2012 16:22 || Comments || Link || E-Mail|| [10801 views] Top|| File under:
Doctors Call for Ban on Kitchen Knives
Late add: I was going to note that this was from 2005 at the beginning of the article, but forgot. The point of posting it was to show up a particular British commenter who sniffed to the effect that 'gun murders don't happen' in Albion. Apparently forgotten is that humans will find other methods.
A team from West Middlesex University Hospital said violent crime is on the increase - and kitchen knives are used in as many as half of all stabbings. They argued many assaults are committed impulsively, prompted by alcohol and drugs, and a kitchen knife often makes an all too available weapon. The researchers said there was no reason for long pointed knives to be publicly available at all.

They consulted 10 top chefs from around the UK, and found such knives have little practical value in the kitchen. None of the chefs felt such knives were essential, since the point of a short blade was just as useful when a sharp end was needed.


Chefs said that they didn't need .. chefs knives?

Y'gotta pick the chefs you ask, of course...

Did they ask them at knifepoint?

They don't need 'em down at the Burger King. They got a machine to slice the onions.

It is true that the point of a small paring knife is best for pointy work. But the blade of a longer knife is much, much better for slicing and chopping and cutting up large pieces of meat. Possibly these particular chefs are looking for more customers for their various expensive restaurants.

The researchers said a short pointed knife may cause a substantial superficial wound if used in an assault - but is unlikely to penetrate to inner organs.

The study found links between easy access to domestic knives and violent assault are long established. French laws in the 17th century decreed that the tips of table and street knives be ground smooth. A century later, forks and blunt-ended table knives were introduced in the UK in an effort to reduce injuries during arguments in public eating houses. The research is published in the British Medical Journal.

The researchers say legislation to ban the sale of long pointed knives would be a key step in the fight against violent crime.

[A] Home Office spokesperson said there were already extensive restrictions in place to control the sale and possession of knives. A spokesperson for the Association of Chief Police Officers said: "ACPO supports any move to reduce the number of knife related incidents, however, it is important to consider the practicalities of enforcing such changes."
Posted by: Pappy || 12/29/2012 00:00 || Comments || Link || E-Mail|| [10799 views] Top|| File under:
Caribbean-Latin America
Chavez still not dead
[El Universal] Venezuelan Vice-President Nicolas Maduro read over on Friday a greeting message to the National Bolivarian Armed Forces (FANB). The message was sent by Venezuelan

His Excellency President-for-Life, Caudillo of the Bolivarians Hugo Chavez

from Havana, Cuba, where he is recovering from a cancer surgery.

Joined by the high military command and top leaders of ruling United Socialist Party of Venezuela (PSUV), Maduro claimed to be fully subordinate to the

Venezuelan supremo

and proceeded to read out the message. In there, Chavez appreciates the army loyalty "at this very complex and difficult time."
Posted by: Fred || 12/29/2012 00:00 || Comments || Link || E-Mail|| [10799 views] Top|| File under: Commies
Caucasus/Russia/Central Asia
Kyrgyz clerics declare fatwa against New Year's celebrations
In Kyrgyzstan, Muslim clerics have issued a fatwa against New Year celebrations since they are not related to Islam and are too expensive.

The chief Muslim authority of the country has called for a ban, urging Muslims to ignore the holiday altogether. Ravshan Eratov, head of the Kyrgyz Muslims' Religious Administration said, "This New Year is not a religious holiday. It is not related to Muslims at all."

He also said that Eid Al Fitr, Eid Al Adha and Friday prayers are the only holidays in Islam. He said, "Only those are our holidays. The rest is not about Islam."

Eratov said that the money spent celebrating the New Year could be put to better use such as helping children and the poor.

Some citizens in the Kyrgyz capital of Bishkek don't agree with the idea of banning New Year celebrations. Svetlana Ibrayeva, a teacher, said, "They think people will eat non-Muslim food, or go out to the street to light fireworks and cause harm to each other. They see only bad things about the New year. But I think you can find a lot of good things about the New Year and make a very happy New Year celebration."

However, some younger people are more willing to consider the advice from Muslim clerics. Ramil, 23, said, "No, if they said it is not allowed according to Sharia then it is not allowed. It is not even up for the discussion. If it's the case, we'd better oblige the sharia law."

New Year remains an official public holiday in Kyrgyzstan despite the fatwa.
Posted by: ryuge || 12/29/2012 00:00 || Comments || Link || E-Mail|| [10797 views] Top|| File under:
Europe
French court rejects 75 percent millionaires' tax
France's Constitutional Council on Saturday rejected a 75 percent upper income tax rate to be introduced in 2013 in a setback to Socialist President Francois Hollande's push to make the rich contribute more to cutting the public deficit.

The Council ruled that the planned 75 percent tax on annual income above 1 million euros ($1.32 million) - a flagship measure of Hollande's election campaign - was unfair in the way it would be applied to different households.

Prime Minister Jean-Marc Ayrault said the government would redraft the upper tax rate proposal to answer the Council's concerns and resubmit it in a new budget law, meaning Saturday's decision could only amount to a temporary political blow.

While the tax plan was largely symbolic and would only have affected a few thousand people, it has infuriated high earners in France, prompting some such as actor Gerard Depardieu to flee abroad. The message it sent also shocked entrepreneurs and foreign investors, who accuse Hollande of being anti-business.


All of which is true.


Finance Minister Pierre Moscovici said the rejection of the 75 percent tax and other minor measures could cut up to 500 million euros in forecast tax revenues but would not hurt efforts to slash the public deficit to below a European Union ceiling of 3 percent of economic output next year.

"The rejected measures represent 300 to 500 million euros. Our deficit-cutting path will not be affected," Moscovici told BFM television. He too said the government would resubmit a proposal to raise taxes on high incomes in 2013 and 2014.


You ain't gonna get that either when all the high income earners flee. Lemme see, 75% of nothin'... is nothin'.... carry the 10 and add... nothin'...


The Council, made up of nine judges and three former presidents, is concerned the tax would hit a married couple where one partner earned above a million euros but it would not affect a couple where each earned just under a million euros.

UMP member Gilles Carrez, chairman of the National Assembly's finance commission, told BFM television, however, that the Council's so-called wise men also felt the 75 percent tax was excessive and too much based on ideology.


Wow. Sanity in the EU... Who would have thought?
Posted by: DarthVader || 12/29/2012 10:19 || Comments || Link || E-Mail|| [10794 views] Top|| File under:
Silvio Berlusconi 'to pay ex-wife 36m euros a year'
Italy's former Prime Minister Silvio Berlusconi has agreed to pay 36m euros (£30m) a year to his ex-wife Veronica Lario, reports say. Berlusconi will keep the £60m villa where the couple lived with their three children, as part of a divorce deal reportedly filed on Christmas Day.

Ms Lario left Berlusconi in 2009 after he was seen at the 18th birthday party of an aspiring model, Noemi Letizia.

US magazine Forbes estimated his wealth at almost $6bn (£3.7bn) in March.

The Corriere della Sera newspaper reported that Ms Lario, 56, had initially asked for £35m a year. Her 76-year-old ex-husband reportedly offered her about £3.1m.

The couple met in a dressing room in 1980 after Berlusconi saw Ms Lario perform in a Milan theatre. Noemi Letizia Silvio Berlusconi gave a necklace to Noemi Letizia on her 18th birthday. They were married in 1990.

He has two other children from his first marriage and is currently engaged to 28-year-old Francesca Pascale.
Posted by: tipper || 12/29/2012 01:51 || Comments || Link || E-Mail|| [10798 views] Top|| File under:
India-Pakistan
Paintings outrage Islamic hard-liners in Pakistan
Pakistan's leading arts college has pushed boundaries before in this conservative nation. But when a series of paintings depicting Muslim clerics in scenes with strong homosexual overtones sparked an uproar and threats of violence by Islamic extremists, it was too much.


Hypocrisy being the tribute that vice pays to virtue...

Officials at the National College of Arts in the eastern city of Lahore shut down its academic journal, which published the paintings, pulled all its issues out of bookstores and dissolved its editorial board. Still, a court is currently considering whether the paintings' artist, the journal's board and the school's head can be charged with blasphemy.

The college's decision to cave to Islamist pressure underscores how space for progressive thought is shrinking in Pakistan as hardline interpretations of Islam gain ground. It was also a marked change for an institution that has long been one of the leading defenders of liberal views in the country.
Posted by: tipper || 12/29/2012 03:04 || Comments || Link || E-Mail|| [10794 views] Top|| File under:
British girl missing for three years in Pakistan on way home
[Dawn] A six-year-old girl is on her way home to

Britannia

more than three years after she was

kidnapped

by her father and taken to Pakistain, police said on Friday.

Atiya Anjum-Wilkinson disappeared in November 2009 after going to stay with her father, Razwan Ali Anjum.

The former insurance salesman told the girl's mother, Gemma Wilkinson, that he was taking Atiya to Southport in northwest England but instead took her to Lahore.
Continued on Page 49
Posted by: Fred || 12/29/2012 00:00 || Comments || Link || E-Mail|| [10793 views] Top|| File under:
Fresh polio case in Peshawar
[Dawn] Khyber-Pakhtunkhwa


... formerly NWFP, still Terrorism Central...


on Thursday recorded a new polio


...Poliomyelitis is a disease caused by infection with the poliovirus. Between 1840 and the 1950s, polio was a worldwide epidemic. Since the development of polio vaccines the disease has been largely wiped out in the civilized world. However, since the vaccine is known to make Moslem pee-pees shrink and renders females sterile, bookish, and unsubmissive it is not widely used by the turban and automatic weapons set...


case amid the World Health Organisation's concerns about poor vaccination campaigns and the missing of immunisation targets.
Continued on Page 49
Posted by: Fred || 12/29/2012 00:00 || Comments || Link || E-Mail|| [10796 views] Top|| File under: Govt of Pakistan
Science & Technology
Apple to drop patent claims against new Samsung phone
[Al Ahram] Apple Inc has agreed to withdraw patent claims against a new Samsung phone with a high-end display after Samsung said it was not offering to sell the product in the crucial U.S. market
Posted by: Fred || 12/29/2012 00:00 || Comments || Link || E-Mail|| [10793 views] Top|| File under:
Who's in the News
44
[untagged]
8
Arab Spring
7
Govt of Pakistan
4
Govt of Syria
3
al-Qaeda in Arabia
2
TTP
2
al-Qaeda in North Africa
1
al-Nusra
1
Salafists
1
Boko Haram
1
Govt of Iraq
1
Lashkar e-Taiba
1
Commies
1
Ansar Dine
1
Hezbollah
1
Palestinian Authority
1
al-Qaeda in Pakistan
1
Govt of Iran
Bookmark
E-Mail Me
The Classics
The O Club
Rantburg Store
The Bloids
The Never-ending Story
Thugburg
Gulf War I
The Way We Were
Bio
Merry-Go-Blog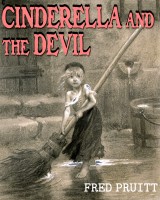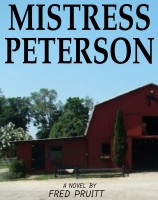 On Sale now!


A multi-volume chronology and reference guide set detailing three years of the Mexican Drug War between 2010 and 2012.

Rantburg.com and borderlandbeat.com correspondent and author Chris Covert presents his first non-fiction work detailing the drug and gang related violence in Mexico.

Chris gives us Mexican press dispatches of drug and gang war violence over three years, presented in a multi volume set intended to chronicle the death, violence and mayhem which has dominated Mexico for six years.
Click here for more information


Meet the Mods
In no particular order...


Steve White
Seafarious
tu3031
badanov
sherry
ryuge
GolfBravoUSMC
Bright Pebbles
trailing wife
Gloria
Fred
Besoeker
Glenmore
Frank G
3dc
Skidmark



Better than the average link...



Rantburg was assembled from recycled algorithms in the United States of America. No trees were destroyed in the production of this weblog. We did hurt some, though. Sorry.
3.236.65.63

Help keep the Burg running! Paypal: