Afghanistan
Karzai Orders Investigation into Prison Abuses
[Tolo News] President Hamid Maybe I'll join the Taliban Karzai
... A former Baltimore restaurateur, now 12th and current President of Afghanistan, displacing the legitimate president Rabbani in December 2004. He was installed as the dominant political figure after the removal of the Taliban regime in late 2001 in a vain attempt to put a Pashtun face on the successor state to the Taliban. After the 2004 presidential election, he was declared president regardless of what the actual vote count was. He won a second, even more dubious, five-year-term after the 2009 presidential election. His grip on reality has been slipping steadily since around 2007, probably from heavy drug use...
has ordered an investigation into the use of torture and human rights


...which are usually open to widely divergent definitions...


' abuses in Afghanistan's prisons, appointing a delegation to look into the findings of a United Nations


...the Oyster Bay money pit...


prison assessment that torture is systemic.

"President Hamid Karzai has assigned a delegation to investigate the findings and allegations of a report released by the UN on torture, abuse and ill-treatment in detention facilities run by the Ministry of Interior [MOI] and the National Directorate of Security [NDS]," Karzai's office said in a statement Tuesday.

The delegation is led by Abdul Qader Adalatkhwa, Deputy Director of the Constitutional Oversight Commission and consists of legal advisors from the MOI, NDS, UN envoys, an authorised representative from the Legal Board of the Presidential palace and the Director of Law & Political Science Department of Kabul University, the statement said.

The team is expected to report to the president in two weeks on "the claims of torture, mistreatment, death threats and sexual abuse in prisons, and any faults or misconduct during questioning and trial of detainees. It is also assigned to put to use all sorts of resources available to ascertain the truth of such practices and identify its perpetrators."

The move comes after the UN Assistance Mission to Afghanistan (Unama) revealed in its second report in two years that torture continues to be widely used in Afghan prisons despite its recommendations to help end the practice in a similar report in 2011.

More than half of the 635 detainees interviewed by Unama

Sherlocks

were ill-treated or tortured, particularly in 34 facilities of the Afghan National Police and the NDS between October 2011 and October 2012, the recent report said.
Posted by: Fred || 01/23/2013 00:00 || Comments || Link || E-Mail|| [10797 views] Top|| File under:
Africa Horn
Eritrea mutiny over as government, opposition say 'all calm'
[Al Ahram] Eritrea


...is run by the People's Front for Democracy and Justice (PFDJ), with about the amounts of democracy and justice you'd expect from a party with that name. National elections have been periodically scheduled and cancelled; none have ever been held in the country. The president, Isaias Afewerki, has been in office since independence in 1993 and will probably die there of old age. ...


's government said Tuesday that all was calm in the capital Asmara a day after armed mutineers seized the information ministry, with opposition sites saying the stand-off was settled.

"All is calm today, as it was indeed yesterday," said Yemane Gebremeskel, the director of Eritrean President Issaias Afeworki's office, in a message to AFP.

Opposition website Awate.com, based in the United States but with close connections inside Eritrea, said that the commander of around 100 rebel soldiers had agreed to surrender.

"The face-off was 'solved' when the government 'accepted his terms'" Awate said, although there were no further details as to what will happen next.

The reports were impossible to confirm independently, and it was not clear if the mutineers had formally surrendered.

Amanuel Ghirmai, an Eritrean journalist in

Gay Paree

for independent Radio Erena, said that army mutineers stormed the hill-top ministry -- which towers over the capital of the Red Sea state -- early on Monday morning.

They reportedly ordered news readers at the government-run television and radio station -- the only source of media for the authoritarian state -- to read a statement that they would implement the country's constitution.

The statement also reportedly ordered the release of prisoners of conscience.

However,


there's more than one way to skin a cat...


while the state-run Eri-TV television and radio broadcasts were taken off air Monday, they had resumed broadcasting on Tuesday, several sources said.

"Eri-TV, under regime loyalists, has resumed broadcasting live," added Awate. "All Ministry of Information employees have been released."

Multiple sources reported that one of those held inside the information ministry was the beautiful daughter of Issaias,


Wait a minute! I seen dis movie!


who has ruled the Horn of Africa nation with an iron grip from independence in 1993, following an epic 30-year liberation war from neighbouring Æthiopia.

Awate claimed the mutineers were led by an army commander called Saleh Osman, a hero of the bloody 1998-2000 border war with Æthiopia, when he refused orders to abandon the key southern port of Assab, defending it and beating back invading Æthiopians.

"The 'uprising' appears to have been a case of Saleh Osman trying to jolt back negotiations for democratisation he had been having with the president's office that have stalled," Awate added.

Posted by: Fred || 01/23/2013 00:00 || Comments || Link || E-Mail|| [10796 views] Top|| File under:
Africa North
Clinton: Nobody more committed to security
Secretary of State Hillary Rodham Clinton insisted on Wednesday that the department is moving swiftly and aggressively to strengthen security at U.S. missions worldwide after the deadly Sept. 11 raid on the consulate in Libya.

In probably her last appearance on Capitol Hill as America's top diplomat, Clinton once again took full responsibility for the department's missteps leading up to assault at the U.S. Consulate in Benghazi, Libya that killed Ambassador Chris Stevens and three other Americans.

Her voice cracking at times, Clinton said the experience was highly personal.

"I stood next to President Obama as the Marines carried those flag-draped caskets off the plane at Andrews. I put my arms around the mothers and fathers, sisters and brothers, sons and daughters," she told the Senate Foreign Relations Committee at a jam-packed hearing.

Her voice rising at another point, she defended U.N. Ambassador Susan Rice, who was vilified for widely debunked claims five days after the attack that protests precipitated the raid rather than terrorism. She challenged the GOP focus on Rice's comments, which were based on intelligence talking points.

"What difference does it make?" a clearly exasperated Clinton told Sen. Ron Johnson, R-Wis., after he pressed her. She insisted that "people were trying in real time to get to the best information," and that her focus was on looking ahead on how to improve security rather than revisiting the talking points and Rice's television appearance.
Posted by: tipper || 01/23/2013 11:22 || Comments || Link || E-Mail|| [10800 views] Top|| File under:
US wants clarity about attack in Algeria
The US government is working with the Algerians to get a more complete picture of how a four-day terrorist attack and hostage situation at a desert gas complex in Algeria unfolded, State Department spokeswoman Victoria Nuland said Tuesday, dpa reported.

"We are in touch with the Algerians to try to gain a fuller understanding of what took place," Nuland said. The US wants to know how the terrorists were able to seize control of the facility and wants to understand the decisions that the Algerians made.

Nuland also said the FBI has opened an investigation into the attack in cooperation with Algerian officials and other relevant partners.


So the FBI will get to the BP site within days of the attack and didn't get to our consulate in Benghazi for weeks...

Britain and other nations have criticized Algeria's response, saying it was harsh and hasty, but the United States has not as of yet. Nuland said the situation was very fluid and the people on the ground had to make very difficult decisions. She said the investigation was being coordinated with Algerian officials and other relevant partners.

The US recognizes that Algeria was dealing with "a ruthless terrorist operation," Nuland said. "It was obviously a complex attack, very difficult."

Algerian Prime Minister Abdelmalek Sellal on Monday blamed Islamist militants operating out of northern Mali for carrying out the attack. He defended the rescue attempt, saying when the security of the country is at stake "there is no possible discussion."


Sadly that's correct. Doesn't help that Algeria lacks a police/army unit to deal with hostage taking the way we do, so their only real choice is to plaster the terrorists and hope for the best.

Nuland declined to provide details about the assistance the US offered to the Algerian government except to say that "we had open channels of communication among our terrorism experts all the way through."
Posted by: Steve White || 01/23/2013 00:00 || Comments || Link || E-Mail|| [10805 views] Top|| File under:
Algeria hostage-takers 'aided by Libyan Islamists'
[Al Ahram] Libyan Islamists provided logistical support to the

gunnies

who seized an Algeria gas plant before they were killed in a bloodbath which also left 37 foreigners dead, well-informed sources said.

"Logistical support was provided from Libya," a source close to

krazed killer

groups in Libya told AFP.

The source did not specify the exact nature of such aid but acknowledged that Libyan Islamists were responsible for establishing contacts between the captors and the media.

International media groups, including AFP, were able to get from Islamist circles based in eastern Libya telephone numbers of the kidnappers as they last Wednesday overran the In Amenas gas plant in the deep Algerian desert.

"There were no Libyans in the group which led the attack," the source said but recognised that there were "contacts" between the captors and Libyan jihadists.

The source also said that Libyan Islamists had no organizational link with the group, "Signatories in Blood", that led the four-day siege of the gas complex.

The group is led by one-eyed Mokhtar Belmokhtar, one of the founders of Al-Qaeda in the Islamic Maghreb (AQIM ). Belmokhtar left Al-Qaeda in October to create his own group.

Since the fall of the regime of Moamer Qadaffy in October 2011, Libyan Islamists have gained influence and inherited a large military arsenal from the conflict that ousted and killed the former Libyan strongman.

Algerian Prime Minister Abdelmalik Sellal said on Monday the Islamist

gunnies

who carried out the attack on the gas plant had crossed from northern Mali.

He said they had planned the attack for nearly two months, much before

La Belle France

's intervention in northern Mali.

The

bad boy

group had said that their attack on the gas complex was in retaliation for French intervention in northern Mali.

Thirty-seven foreigners were killed in the attack on the remote gas plant, some of them executed with a bullet to the head, Sellal said.

He said that a total of 29

gunnies

were also killed and three captured in the siege, which ended in a final showdown on Saturday after Algerian special forces stormed the sprawling gas complex.

Algeria has said its special forces managed to free 685 Algerian and 107 foreign hostages, most of them on Thursday, during their first rescue operation.

Posted by: Fred || 01/23/2013 00:00 || Comments || Link || E-Mail|| [10796 views] Top|| File under: al-Qaeda in North Africa
Africa Subsaharan
Ibrahim Babangida begs Jonathan to dialogue with Boko Haram
[Nigerian Tribune] FORMER military president, General Ibrahim Babangida has called on the Federal Government to take the weekend attack on the Emir of Kano by a gang of gunmen as a wake-up call on the need to beef up security across the country. He also called on the government of President Goodluck Jonathan to dialogue with those behind the spate of terrorist attacks in the country.
Posted by: Fred || 01/23/2013 00:00 || Comments || Link || E-Mail|| [10796 views] Top|| File under: Boko Haram
Arabia
Yemen National Security Agency - what motivated the change of leadership
[Yemen Post] Beyond the textual implementation of the GCC-brokered initiative regarding Yemen's change of leadership and departure of the former regime's men, Saudi newspaper Al-Shark argues Gen. Ammar Mohammed Saleh - nephew to deposed President President-for-Life Ali Abdullah Saleh


... Saleh initially took power as a strongman of North Yemen in 1977, when disco was in flower, but he didn't invite Donna Summer to the inauguration and Blondie couldn't make it...


- and Gen. Ali al-Ansi dismissal from their positions at Yemen National Security Agency hides Iran and the United States of America' struggle for control over Yemen.

According to security sources, Tehran would have managed to buy its way through Yemen NSA and therefore hold a certain level of influence on what information was being carried through to Washington.

As 2011 unfolded and America slowly was seen shifting its support from the former regime to the popular uprising, strong of the knowledge there was no stopping the Arab Spring movement - as seen in Tunisia and Egypt - Washington accused ex-President-for-Life Saleh


... exemplifying the Arab's propensity to combine brutality with incompetence...


and his loyalists of withholding sensitive informations regarding al-Qaeda and Tehran's advances - financial and military support of the Houthis in Yemen northern provinces -

Having created Yemen NSA for the sole purpose of gaining an intelligence footing in the country, Washington was determined to retain its control, even if it meant letting go of its former partners and allies, Gen. Ammar Saleh and Gen. Ali al-Ansi.

May 2012

suicide kaboom

at the heart of the capital, Sana'a and NSA sheer lack of oversight confirmed the belief a new leadership was needed, fastening in one swift move former President Saleh's demise as he ended losing the cornerstone of his power-portfolio.

With Iran and the U.S more and more taking their "opposition" out in the open Yemen is fast turning into a proxy for their war of influence in the region.

Posted by: Fred || 01/23/2013 00:00 || Comments || Link || E-Mail|| [10797 views] Top|| File under: Arab Spring
Saleh will not attend National Dialogue says Information Minister
[Yemen Post] On the sideline of the 44th session of the Arab League


...an organization of Arabic-speaking states with 22 member countries and four observers. The League tries to achieve Arab consensus on issues, which usually leaves them doing nothing but a bit of grimacing and mustache cursing...


Council held in Cairo - Egypt - Yemen Information Minister Ali Ahmed Amrani refuted claims deposed President President-for-Life Ali Abdullah Saleh


... Saleh initially took power as a strongman of North Yemen in 1977, when disco was in flower, but he didn't invite Donna Summer to the inauguration and Blondie couldn't make it...


would lead his political faction - the General People's Congress - at the National Dialogue conference, putting the claims down to "media hype."

Earlier this month a defiant Saleh announced to the press he would participate in the National Dialogue in his quality of President of the GPC, stirring anger among political activists who perceived the move as yet another attempt to derail Yemen's move toward reconciliation.

The Minister who remained optimistic as to Yemen's ability to move forward a peaceful resolution of its current political crisis within the parameters of the rule of law stressed the transitional government's first priority is to ensure national unity and stability - directly referring to the southern secessionist movement and the Houthis - Shia rebel group operating in the northern provinces of Yemen
Posted by: Fred || 01/23/2013 00:00 || Comments || Link || E-Mail|| [10796 views] Top|| File under: Arab Spring
Britain
Stop the War Coalition attacks Prince Harry for admitting he has killed Taliban
[INDEPENDENT.CO.UK] The Stop the War Coalition today accused Prince Harry of being "arrogant and insensitive" after he admitted killing Islamic fascisti in Afghanistan.

In a series of interviews to mark the end of his service in Afghanistan, Prince Harry admitted that he had killed members of the Taliban during his 20-week posting, saying: "'Take a life to save a life. That's what we revolve around, I suppose".

But Lindsey German, convenor of the Stop the War Coalition, called the 28-year-old's comments "crass", and asked how he knew those he'd killed were actually members of the Taliban.

"In recent months many civilians have been killed by air strikes. This arrogant and insensitive attitude to killing Afghans, whoever they are, is hardly likely to win hearts and minds - a supposed aim of the war," German said.

She added: "Prince Harry returns to a life of idleness and luxury, unlike most soldiers who face unemployment, austerity and social problems."

Posted by: Fred || 01/23/2013 00:00 || Comments || Link || E-Mail|| [10800 views] Top|| File under:
China-Japan-Koreas
Eric Schmidt's daughter lifts lid on 'very strange' North Korea
Sophie Schmidt, the teenage daughter of Google chairman Eric Schmidt has shed some light on her father's secretive trip to North Korea, in a first-hand account of the visit to a "very, very strange" country.

In a blog posting at the weekend titled "It might not get weirder than this", Sophie Schmidt provided a candid take on the controversial three-day trip earlier this month that was criticised by the US government.

Miss Schmidt, 19, had accompanied her father on the visit as part of a delegation led by Bill Richardson, the former US ambassador to the United Nations. On their return, the two men answered a few questions about the nature of the visit, but Miss Schmidt's informal account was in many ways far more revealing.

"Our trip was a mixture of highly-staged encounters, tightly-orchestrated viewings and what seemed like genuine human moments," she wrote. "We had zero interactions with non-state-approved North Koreans and were never far from our two minders."

While much of the blog posting is taken up with the sort of observational musings common to any first-time visitor to Pyongyang, it had some interesting insights into the official side of the delegation's trip. In particular, it fleshed out the main photo-opportunity of the entire trip when they visited an e-library at Kim Il-Sung University, and chatted with some of the 90 students working on computer consoles.

"One problem: No one was actually doing anything," Schmidt wrote. "A few scrolled or clicked, but the rest just stared. More disturbing: when our group walked in... not one of them looked up from their desks. Not a head turn, no eye contact, no reaction to stimuli.

"They might as well have been figurines," she added.

One of the world's most isolated and censored societies, the North has a domestic Intranet service with a very limited number of users. Analysts say access to the Internet is for the super-elite only, meaning a few hundred people or maybe 1,000 at most.

On his return, Eric Schmidt said he had told North Korea it would not develop unless it embraces Internet freedom - a prospect dismissed by most observers as inconceivable.

Sophie Schmidt's description of the "unsettling" e-library visit suggests the delegation was all too aware that it was being shown a facade.

"Did our handlers honestly think we bought it? Did they even care? Photo op and tour completed, maybe they dismantled the whole set and went home," she wrote.
It might not get weirder than this. I read it. It's pretty good.
Posted by: Steve White || 01/23/2013 00:00 || Comments || Link || E-Mail|| [10796 views] Top|| File under:
The Grand Turk
Ship carrying Patriot system in Turkish port
A ship began carrying parts of Patriot surface-to-air missile in the Turkish port of Iskenderun, Anadolu Agency reported today. is reported that the ship has recently arrived from the Netherlands.

Earlier it was reported that shipment of Patriot complex's parts, equipment, and arrival of 400 U.S. servicemen within the NATO mission to strengthen Turkey's air defense against possible missile threats from Syria, is expected to be completed in late January.

Turkey turned to NATO in the second half of November with a request to provide it with Patriot systems to protect against Syria's possible air attack.
Posted by: Steve White || 01/23/2013 00:00 || Comments || Link || E-Mail|| [10796 views] Top|| File under:
India-Pakistan
CJ directs authorities to arrest those behind MQM MPA's killing
[Dawn] During Tuesday's hearing of a case about the implementation of the Supreme Court's judgment on the Bloody Karachi


...formerly the capital of Pakistain, now merely its most important port and financial center. It is among the largest cities in the world, with a population of 18 million, most of whom hate each other and many of whom are armed and dangerous...


law and order situation, Chief Justice Iftikhar Muhammad Chaudhry directed the authorities to arrest by Wednesday those responsible for the killing of Muttahida Qaumi Movement


...English: United National Movement, generally known as MQM, is the 3rd largest political party and the largest secular political party in Pakistain with particular strength in Sindh. From 1992 to 1999, the MQM was the target of the Pak Army's Operation Cleanup leaving thousands of urdu speaking civilians dead...


(MQM) MPA Syed Manzar Imam, DawnNews reported.

A three-judge bench of the apex court, headed by Chief Justice Iftikhar, had taken up the implementation of the Oct 6, 2011 judgment on the law and order situation and

assassination

s in

Bloody Karachi

in which it had held that the "unimaginable brutalities in

Bloody Karachi

" were the result of a

pie fight

aimed at keeping socio-political control over the city.

During the hearing, Chief Justice Iftikhar said the police in Sindh was politicised which was why the court's ruling had directed that the provincial police should be kept dissociated from politics.

The chief justice said it had come to his knowledge that Ajmal Pahari had also been released.

Responding to which, officials from the Sindh police said the courts were under pressure to release Pahari.

Advocate General Sindh Abdul Fateh Malik said the government had a list of 5,000 Taliban who had entered the city.

Responding to which, Chief Justice Iftikhar said the Taliban were not something that the government could not control.

He moreover directed the authorities to arrest those responsible for the recent killing of the MQM MPA by tomorrow (Jan 23).

The advocate general informed the bench a committee had been constituted in order to nab the killers.

To which, the chief justice said that he did not believe in committees.

In his remarks, Justice Gulzar said committees are constituted when people have no intention of getting the job done.

Furthermore, the chief justice inquired as to whether the government had successfully eliminated unrest from

Bloody Karachi

.

Posted by: Fred || 01/23/2013 00:00 || Comments || Link || E-Mail|| [10798 views] Top|| File under: Govt of Pakistan
Officials warn Kashmiris of possible nuclear attack
[Dawn] Officials in Indian-controlled Kashmir are warning residents to build bomb-proof basements, collect two weeks' worth of food and water and be prepared for a possible nuclear war.

Local officials did not answer calls asking why they were suddenly concerned about a nuclear attack in the region, repeatedly fought over by nuclear-armed rivals India and Pakistan. However, a series of deadly skirmishes along the cease-fire line in recent weeks has heightened tensions between the two countries.

The notice, published Monday by the Kashmir police in the Greater Kashmir newspaper, advised people to build toilet-equipped basements large enough to house the entire family for two weeks. If there is no basement, residents should construct bunkers in their front yards, the notice advised.

The shelters should be stocked with candles, battery-operated lights and radios and nonperishable food and water that is regularly replaced to ensure it is fresh, it said.

During an attack, it advises drivers to dive out of their cars toward the blast to save themselves from being crushed by their soon-to-be tumbling vehicles. It also warns residents to keep contaminated people out of their shelters.

"Expect some initial disorientation as the blast wave may blow down and carry away many prominent and familiar features," it advises.
Posted by: Fred || 01/23/2013 00:00 || Comments || Link || E-Mail|| [10799 views] Top|| File under: Govt of Pakistan
Policy of non-escalation to be pursued with India: Khar
[Dawn] Foreign Minister Hina Rabbani Khar told the National Assembly at the start of its new session on Monday that Pakistain would stick to its policy of non-escalation of tensions with India after a recent deadly flare-up between the two sides over the military Line of Control (LoC) in

Kashmire

.

She reiterated what she called "our commitment not to escalate the situation" after opposition leader Chaudhry Nisar Ali Khan accused the government of being insensitive to national sentiments and apologetic in the face of a perceived aggressive attitude of the Indian leadership both in the government and opposition.

The minister recalled Islamabad's initiatives such as a proposal that UN military observers posted in

Kashmire

for decades to investigate the LoC violations earlier this month that killed two soldiers on each side and contacts held between military officers of the two sides and said "we will not fall prey" to any provocation from the other side.

Chaudhry Nisar, taking the floor twice before and after the foreign minister's response, said his party, the Pakistain

Moslem

League-N, did not want war or sabre-rattling, but wanted the government to firmly respond to what he called "very aggressive statements" coming from the Indian side, which he said had caused worries among Paks living abroad.

He called the government "insensitive" and "sleeping" and said: "Don't sell away Pakistain's honour like this."

But Ms Khar, whose comments were followed by two stinging rejoinders from Information and Broadcasting Minister Qamar Zaman Kaira both to Chaudhry Nisar and PML-N deputy secretary general Ahsan Iqbal on other issues, assured the house that the government was "very aware of challenges emanating from our eastern borders" but said a responsible diplomatic behaviour did not mean "to emulate somebody else".

She noted that all political parties in Pakistain wanted to normalise relations with India and, in the context of the LoC incidents, said: "We have shown our commitment not to escalate the situation."

Posted by: Fred || 01/23/2013 00:00 || Comments || Link || E-Mail|| [10801 views] Top|| File under: Govt of Pakistan
'India be declared terrorist country'
[Dawn] Jamaat-ud-Dawa


...the front organization of Lashkar-e-Taiba...


(JuD) leadership on Monday demanded India should be declared a 'terrorist country' after its home minister Sushil Kumar Shinde's admission that Hindu terrorist organizations were involved in the tragic incidents of torching Samjhota Express, besides Maligaon and Makkah mosque incidents.

"The Indian interior minister's confession about involvement of Hindu

thug

and terrorist organizations in various tragedies, such as Samjhota Express burning and other incidents has proved that India is promoting terrorism. So the world should now take up this matter very seriously by declaring it a terrorist country," JuD chief Hafiz Muhammad Saeed



...who would be wearing a canvas jacket with very long sleeves anyplace but Pakistain...


told

news hound

s at a

presser

at Jamia Masjid Al-Qadsia, Chauburji.

Flanked by Hafiz Abdul Rehman Makki, Maulana Ameer Hamza, Hafiz Muhammad Masood, Yahya Mujahid and other JuD leaders, Hafiz Muhammad Saeed urged the United States to start drone attacks on India too as Hindu terrorist groups were active there as per Indian minister's statement.

He accused India and the US of planning to hit Pakistain's nuclear programme. Giving a free hand to American CIA with regard to drone attacks in Pakistain was a part of this planning, Saeed alleged.

"If the US is serious and sincere in eliminating terrorism in the region, it should immediately initiate drone attacks on training centres of

thug

Hindu terrorist organizations," he said.

He questioned the US leadership for not imposing a ban on Indian terrorist groups and singling out Pakistain in this regard.

The JuD head accused the Indian army of being also involved in terrorist activities in Pakistain.

He said it had been proved that the Indian terrorist groups were also involved in dozens of terrorist activities in Balochistan



...the Pak province bordering Kandahar and Uruzgun provinces in Afghanistan and Sistan Baluchistan in Iran. Its native Baloch propulation is being displaced by Pashtuns and Punjabis and they aren't happy about it...


, Khyber-Pakhtunkhwa


... formerly NWFP, still Terrorism Central...


and other areas of Pakistain. He said India had always accused Pak religious organizations of being involved in terrorism.

"Though India accused us of being involved in Mumbai attacks and terrorism across the Line of Control (LoC), its claims had proved wrong. And now confession of its own minister has made everything crystal clear before all," the JuD leader said.

He urged the government to take up the issue of torching Samjhota Express at the UN Security Council, adding the Pakistain should also seek handover of the culprits involved in the tragedy.

Posted by: Fred || 01/23/2013 00:00 || Comments || Link || E-Mail|| [10797 views] Top|| File under: Lashkar e-Taiba
Israel-Palestine-Jordan
UN chief blames Israel for Arab world stagnation
[TIMESOFISRAEL] Secretary-General
the ephemeral Ban Ki-moon


... of whom it can be said to his credit that he is not Kofi Annan...


on Monday appeared to hold Israel partially responsible for lack of progress in the Arab world.

"Development in the Arab region has also been held back by protracted conflict, injustice and occupation. The stalemate in the

grinding of the peace processor

between Paleostinians and Israelis is especially troubling," Ban stated in a message to the Third Arab Economic and Social Development Summit, currently taking place in Soddy Arabia


...a kingdom taking up the bulk of the Arabian peninsula. Its primary economic activity involves exporting oil and soaking Islamic rubes on the annual hajj pilgrimage. The country supports a large number of princes in whatcha might call princely splendor. When the oil runs out the rest of the world is going to kick sand in their national face...


"We must renew our collective engagement to resume meaningful negotiations that will realize Paleostinian aspirations to live in freedom and dignity in an independent state of their own, side by side with Israel in peace and security," read his statement, delivered in Riyadh by Rima Khalaf, the executive secretary of the UN Economic and Social Commission for Western Asia.

Paul Hirschson, a

front man

for the Foreign Ministry in Jerusalem, rejected any connection between Israeli policies and the situation in the Arab world.

"We know that there is conflict between us and the Paleostinians, but attempts to elevate that to the core issue of the Middle East are doing a disservice to everybody," Hirschson told The Times of Israel.

Trying to blame Israel's policies vis-à-vis the Paleostinians for the low investment in education, insufficient women rights, lack of democracy and other issues causes the world to lose focus on the real problems Arab countries face

Trying to blame Israel's policies vis-à-vis the Paleostinians for the low investment in education, insufficient women rights, lack of democracy and other issues causes the world to lose focus on the real problems Arab countries face, he added. "There is a conflict between us and the Paleostinians, and we're trying to solve it. I'm not saying that we never made any mistakes, but one has nothing to do with the other."

In his remarks, Ban acknowledged Arab citizens' "legitimate calls for progress, freedom and dignity" that arose in recent years. He welcomed the adoption of a new controversial constitution in Egypt and also commended
King of the Arabians, Sheikh of the Burning Sands Abdullah


... Fifth out of 37 sons of King Abdulaziz to ascend to the throne. He is, after his half-brothers Bandar and Musa'id, the third eldest of the living sons of Abdul Aziz ibn Saud. Abdullah's mother is from the Rashid clan, longtime rivals of the Saud. He has 6 sons and 15 daughters and about $20 billion. His youngest son is just seven years old...


for his recent appointment of 30 women to the Shura Council, the closest body the monarchy has to a parliament, though it has no real powers.

"Across the region, the challenge now is to deepen and broaden reform efforts," Ban stated. "In particular, a new and more hopeful era for the Arab world demands that youth and women have opportunities to realize their aspirations."
Posted by: Fred || 01/23/2013 00:00 || Comments || Link || E-Mail|| [10800 views] Top|| File under:
Who's in the News
33
[untagged]
5
Govt of Pakistan
4
Arab Spring
2
al-Qaeda in North Africa
1
Lashkar-e-Islami
1
Taliban
1
Boko Haram
1
Lashkar e-Taiba
1
Govt of Syria
1
al-Qaeda in Pakistan
1
Thai Insurgency
Bookmark
E-Mail Me
The Classics
The O Club
Rantburg Store
The Bloids
The Never-ending Story
Thugburg
Gulf War I
The Way We Were
Bio
Merry-Go-Blog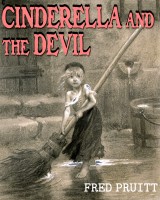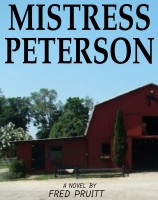 On Sale now!


A multi-volume chronology and reference guide set detailing three years of the Mexican Drug War between 2010 and 2012.

Rantburg.com and borderlandbeat.com correspondent and author Chris Covert presents his first non-fiction work detailing the drug and gang related violence in Mexico.

Chris gives us Mexican press dispatches of drug and gang war violence over three years, presented in a multi volume set intended to chronicle the death, violence and mayhem which has dominated Mexico for six years.
Click here for more information


Meet the Mods
In no particular order...


Steve White
Seafarious
tu3031
badanov
sherry
ryuge
GolfBravoUSMC
Bright Pebbles
trailing wife
Gloria
Fred
Besoeker
Glenmore
Frank G
3dc
Skidmark



Better than the average link...



Rantburg was assembled from recycled algorithms in the United States of America. No trees were destroyed in the production of this weblog. We did hurt some, though. Sorry.
100.24.118.144

Help keep the Burg running! Paypal: