Afghanistan
IMF Unlocks Aid as Afghan Govt Pledges Reform
[TOLONEWS] The Afghan government has welcomed the IMF's move to reopen credit lines to Afghanistan two years after corruption fears surrounding the Kabul Bank crisis had stopped most funds being sent.

Ministry of Finance officials said the International Monetary Fund's restored aid will encourage other donors to give to Afghanistan.

"We are not concerned about the amount of aid, what is important is that the [renewed] aid will encourage others to help Afghanistan," Finance Ministry adviser Najibullah Manili told TOLOnews Tuesday.

The IMF on Monday released a statement saying it had reached an agreement with Afghanistan on what reforms were needed for the country to receive the next aid installment.

It granted Afghanistan a US$133.6 million line of credit in November 2011 but to date has only disbursed two installments of about US$18 million each.

The statement comes after a two-week IMF visit during which Afghan authorities agreed on key certain conditions for the release of funds, including a tightening of monetary policy, the implementation of key structural benchmarks for submission of laws to parliament and strengthening banks' capital, according to the IMF statement.

Afghan authorities also agreed on implementing a value-added tax (VAT) in 2014 and increasing revenues by strengthening customs measures, the IMF said.

Indicating that growth and inflation were better than expected in 2012, the IMF said "the economic outlook for Afghanistan is broadly positive".

Posted by: Fred || 02/06/2013 00:00 || Comments || Link || E-Mail|| [6459 views] Top|| File under:
Taliban Weakening Despite Increased Attacks: Officials
[TOLONEWS] Isaf and Afghan officials are seeking to reassure the people that the insurgency is weakening, despite an apparent increase in Taliban-led suicide attacks this winter season in Afghanistan's capital.


So lemme get this straight: if they actually overrun the country they'll be so weak they'll disintegrate?


Isaf spokesman Gen. Günter Katz said that the increase in suicide attacks and planting of roadside bombs shows the weakness of the Taliban in engaging in any serious combat against the Afghan National Security Forces.

"They use the media, that is right, so they give a wrong sense of security. But overall, security -- particularly in Kabul -- is stable and we don't see any worries in terms of violence. And clearly they will continue to lose that fight and what they are doing is they continue their suicide attacks," Katz said at a press conference Monday.

The Ministry of Defense agreed saying that the insurgents no longer seek to fight face-to-face with Afghan security forces, instead opting for suicide attacks and hidden bombs which end up mostly killing civilians.

"The attacks launched in the past two months in Kabul and other provinces have mostly struck civilians. So the attacks don't benefit them because they mentally make people feel uncomfortable, but they launch such attacks [anyway]," spokesman Gen. Zahir Azimi told TOLOnews Monday.

Ministry of Interior spokesman said that the Taliban tactic was largely aimed at increasing fear and terror in the people more than actually inflicting damage to the security forces.

"In this winter, the Taliban has launched more suicide attacks [but] they only show more terror to the people," Sediq Seddiqi said TOLOnews Monday.

In the past, the winter season has had fewer insurgent attacks compared to the warmer months, however with three attacks executed or planned in Kabul in three weeks, this appears to be changing.

Two of the attacks were carried out in the second and third week of January on security offices in Kabul, but the third was foiled late Sunday night when six equipped suicide bombers were detained in Kabul's district 4.

Posted by: Fred || 02/06/2013 00:00 || Comments || Link || E-Mail|| [6468 views] Top|| File under:
Africa North
Eat Less, Egypt's Government Tells Its People
by Spengler


h/t Instapundit


"Even Islamists have to eat," I wrote under the headline "Food and Failed Arab States" in February 2011. Egypt's Muslim Brotherhood government takes a different view, the Washington Post reported yesterday. The trouble, the government says, is that Egyptians are eating too much. In a separate report, the government proposed to cut back its bread subsidy to three hand-sized loaves of pita bread per person per day, about 400 calories' worth. A state that can't feed its people is a failed state, and that's why the Egyptian state is at the brink of collapse, as Egypt's defense minister warned last week.

According to the Post report, the government is telling Egyptians (almost half of whom live on less than $2 a day) to eat less. You can't make this sort of thing up. Egypt lost another $1.4 billion in foreign exchange reserves in January, and probably is flat broke after figuring in arrears to oil and food suppliers, and it imports half its food, so something had to give. In response, Egypt's Islamist government is emulating North Korea's approach to food shortages:

Egypt's government is recommending that Egyptians avoid overeating in order to cope with rising food prices and chronic household shortages, according to local media reports.
Posted by: g(r)omgoru || 02/06/2013 13:49 || Comments || Link || E-Mail|| [6477 views] Top|| File under:
Leading Tunisian opposition politician killed
Shokri Belaid, leader of the left-leaning opposition Democratic Patriots party, has been killed as he was leaving his home. He was transported to a hospital in the suburbs of Tunis on Wednesday, where he died of his wounds, his brother confirmed.

Belaid had been critical of Tunisia's leadership, especially the Islamic party Ennahda that dominates the government. He had accused authorities of not doing enough to stop violence by ultraconservatives who have targeted mausoleums, art exhibits and other things seen as out of keeping with their strict interpretation of Islam.

Tunisian President Moncef Marzouki said he would fight those who opposed the political transition in his country after the death of Belaid. Marzouki, who cut short a visit to France on Wednesday, told lawmakers at the European Parliament in Strasbourg to applause: "We will continue to fight the enemies of the revolution." Marzouki also cancelled a visit to Egypt scheduled for Thursday after the killing, which brought thousands of protesters onto the streets outside the Interior Ministry.

Government spokesperson Samir Dilou called it an "odious crime". France condemned the murder of Belaid, describing him as a courageous fighter for human rights.

Al Jazeera's Youssef Gaigi, reporting from Tunis, said the murder came as a shock for many in Tunisia. Ziad Lakhader, a leader of the Popular Front, the umbrella organisation of the Democratic Patriots, said Belaid was killed by bullets to the head and chest.

Crowds of mourners, chanting "the people want the fall of the regime", crowded around an ambulance carrying Belaid's body.

Police clashed with protesters outside Tunisia's interior ministry where thousands had gathered, as hundreds of mourners accompanied an ambulance carrying the body of a slain opposition leader. Protesters threw rocks at the police who responded by firing tear gas and using batons in a bid to disperse the crowd on Habib Bourguiba Avenue, in central Tunis, an AFP journalist reported.

The killing comes as Tunisia is struggling to maintain stability and revive its economy after its longtime dictator was overthrown in an uprising two years ago. That revolution set off revolts across the Arab world and unleashed new social and religious tensions.
Posted by: Pappy || 02/06/2013 10:15 || Comments || Link || E-Mail|| [6461 views] Top|| File under:
PA Leaders Meet Ahmadinejad At Cairo Islamic Summit
[Jpost] Paleostinian Authority leaders met with

Iran's diminutive President
Mahmoud Short Round Ahmadinejad at the sidelines of the Islamic summit in Cairo on Tuesday, Paleostinian news agency Wafa reported.

PA President the ineffectual Mahmoud Abbas


... a graduate of the prestigious unaccredited Patrice Lumumba University in Moscow with a doctorate in Holocaust Denial...


expressed gratitude to his Iranian counterpart for his support of the unilateral Paleostinian statehood bid at the UN. The leaders also discussed the

grinding of the peace processor

, the PA's financial crisis, and reconciliation with

Hamas, always the voice of sweet reason,

, according to Wafa.
Posted by: trailing wife || 02/06/2013 07:08 || Comments || Link || E-Mail|| [6462 views] Top|| File under: Govt of Iran
Iranian leader Ahmadinejad targeted with shoe in Egypt
Security guards have seized a man who tried to hit Iranian President Mahmoud Ahmadinejad with a shoe as he visited a mosque in the Egyptian capital Cairo.

Video of the incident shows a man shouting "coward" as he strikes out.

It is not clear what the motive was - some reports suggested it was against Iran's support for Syria's government.

Mr Ahmadinejad is the first Iran leader to visit Egypt since the 1979 Islamic revolution. Showing the sole of a shoe is a grave insult in the Arab world.

The Iranian leader is attending a summit of the Organisation of Islamic Co-operation, a loose grouping of 57 mainly Muslim countries.
Posted by: tipper || 02/06/2013 03:31 || Comments || Link || E-Mail|| [6461 views] Top|| File under:
Salafist Leader Says Tunisia 'Obeying' West
[An Nahar] A Tunisian Salafist leader wanted for deadly violence said the government is in thrall to Western powers, according to an interview banned by the authorities but posted Tuesday on the Internet.

Abu Iyadh, who heads the radical Islamist group Ansar al-Sharia, also said however he was ready for dialogue with the country's ruling Islamist party Ennahda.

"We make a difference between the government and the Ennahda movement. The government does not represent Islam, but we work with Ennahda as an Islamic movement independent of the government," he said in the interview that was to be broadcast on Mosaique FM radio before it was barred by a Tunisian judge.

"Our enemies want a conflict between Islam and Islam. Ennahda wants to meet us, but their hands are tied by the government, because it obeys the orders of the West," added the fugitive imam.

Ennahda heads Tunisia's coalition government in partnership with two left-leaning secular parties, including the Congress for the Republic of President Moncef Marzouki.

The judge on Monday barred the private radio station from broadcasting the interview, saying it might contain "coded message" capable of "disturbing public order".

Abu Iyadh, who is accused of orchestrating a deadly attack on the U.S. embassy in Tunis last September in which four people died -- charges he denies -- insisted in the interview that his movement was not seeking to wage holy war in Tunisia.

"There is no reason to carry out jihad in Tunisia, that's why dozens of young Tunisians leave for Syria or elsewhere... We are involved with social work, charity and preaching," he said, adding: "We do not have a stash of weapons."

The Salafist leader, whose real name is Seif Allah Ibn Hussein, said he opposed the departure of Tunisian militants for the battle zones of Syria and Mali, as it "emptied Tunisia of its young" Salafists.

Dozens of Tunisian jihadists are reported to have been killed in Syria in the past 12 months.

Referring to his flight from the authorities, he said they were pursuing him under pressure from Western powers who feared the growing popularity of Ansar al-Sharia since the revolution two years ago "because of its charitable work".

Abu Iyadh, a former pro-Taliban combatant who was jailed under the regime of Zine El Abidine Ben, has refrained from openly supporting the violence that has rocked Tunisia since the January 2011 uprising, and to which he has been linked by the authorities.

Posted by: Fred || 02/06/2013 00:00 || Comments || Link || E-Mail|| [6458 views] Top|| File under: Salafists
Coptic Pope Tawadros II criticises Egypt's Islamist leadership, new constitution
[Al Ahram] Egypt's Coptic patriarch delivered a cautious but unusually sharp criticism of the nation's Islamist leadership in an interview with The Associated Press on Tuesday, dismissing the new constitution as discriminatory and rounds of national dialogues sponsored by the president as meaningless.

Pope Tawadros II's dive into politics came as he tried to energize the spiritual solidarity of a demoralized community with a visit to a historic monastery that no Coptic pontiff has been to in decades because of security tensions in southern Egypt.

He joined the black-robed monks in a two-hour pre-dawn prayer at the ancient Virgin Mary chapel in the al-Muharraq monastery, said to be on a site where the Virgin Mary took refuge with Jesus and her husband Joseph from Roman persecution.

Tawadros has taken an unusually vocal political activist stance since being enthroned in November as the spiritual leader of the Copts, the main community of Egypt's Christians.

His papacy comes as Christians are increasingly worried over the rise to power of Islamists in the country and the rule of President Mohammed Morsi, who hails from the Muslim Brotherhood.

In a show of his more assertive stance that Christian complaints must be better addressed, Tawadros appeared less patient with media events that project a false harmony between Egypt's Muslim and Christian leaders.

His late predecessor, Shenouda III, would often receive Muslim leaders at his cathedral after significant attacks on Christians as a demonstration of unity.

Asked by the AP if he would do the same, Tawadros did not respond directly but said, "Realistically, we want actions not words. We don't want a show. Egypt has changed, we live in a new Egypt now."

Morsi is facing mounting criticism to his rule by the mostly secular and liberal opposition who accuse the Brotherhood of monopolizing power and an independent media that is ruthlessly ridiculing him.

Tawadros was dismissive of a series of national dialogues that Morsi has been holding, ostensibly as a way to broaden decision-making in response to criticism of the concentration of power with the Brotherhood. The group has emerged as Egypt's most powerful political group following autocrat Hosni Mubarak's ouster in a popular uprising two years ago.

Most opposition parties have refused to join the dialogue, as has the Coptic Church, calling it mere window dressing.

"We must and will actively take part in any national dialogue in which we see a benefit for the nation," Tawadros told the AP. "But when we find that a dialogue ends before it starts and none of its results are implemented then we realize that it is not in the interest of the nation."

Tawadros' active public political stance reflects a new attitude among Christian activists, who say the community must become more vocal in demanding equal status with Muslims.

In the past, activists say, Christians relied too much on the church to represent them behind the scenes with the country's power-brokers, a strategy they argue consigned Christians to second-class status.

The previous pope, Shenouda, was cautious about public criticism of Egypt's leadership, working instead in backroom arrangements. He was close to Mubarak, who until his ouster in February 2011 was seen by many Christians as the community's protector against Islamists.

Tawadros said he was pleased to see more and more Christians taking part in the wave of protests that has swept Egypt since early in 2011, but made clear that they should remain peaceful. Islamic militants have repeatedly charged that Christians made up the bulk of anti-Morsi protesters. They have produced no evidence to support their claim.

Posted by: Fred || 02/06/2013 00:00 || Comments || Link || E-Mail|| [6458 views] Top|| File under: Arab Spring
Egypt Islamic coalition calls for ban on 'disruptive' protest activity
[Al Ahram] The Islamic Forces Coalition, which consists of 13 Egyptian Islamic parties and movements, has called for the criminalisation of all "disruptive" political activity, including the blocking of streets and public squares.

In a Tuesday statement, the coalition -- which includes the Muslim Brotherhood and the Salafist Call -- called for reopening Tahrir Square to traffic. It also called for investigations into recent incidents of rape in Cairo's best-known protest venue.

Traffic through Tahrir has been closed since December, when demonstrators converged on the flashpoint square to protest a controversial decree issued by President Mohamed Morsi. Tahrir remained closed off to traffic during subsequent protests marking the second anniversary of Egypt's January 25 revolution.

In its statement, the coalition went on to urge the Egyptian media to refrain from publishing "seditious content" and to select with caution the material they chose to run. The coalition also criticised what it described as "increasingly anti-Islamist sentiments" in the local media.

"We condemn all television channels and newspapers that incite or justify acts of violence and vandalism," the coalition declared. "We hold them fully responsible for the recent [political] crisis and see them as spearheading the ongoing counter-revolution."

The coalition also called on the Shura Council (the upper house of Egypt's parliament, currently endowed with legislative powers) to issue laws regulating protest activity.

Opposition forces, for their part, have voiced disapproval for any proposed anti-protest legislation, which they see as a potential breach of human rights.

Posted by: Fred || 02/06/2013 00:00 || Comments || Link || E-Mail|| [6458 views] Top|| File under: Arab Spring
Western powers plan a longer stay and wider presence in Africa
[Iran Press TV] An analyst says France is in cahoots with British colonial policy and terrorist funders Saudi Arabia and Qatar and this war begun in Mali is not intended to end.

In the background of this the French incursion in Mali is four weeks old. Their air force is pounding Muslim Tuareg tribal areas in the north of Mali. Algeria has beefed up its position to prevent refugees from entering their country and of course to prevent a spillover of terrorists, which are also being herded in that direction by French forces. The Tuareg region has been demanding independence from Mali for a decade.

Press TV has interviewed Lawrence Freeman with the Africa Desk of the Executive intelligence Review about this issue.


That'd be a Lyndon LaRouche publication...


The following is an approximate transcription of the interview.

Press TV: Taking a look at this situation as it stands right now as the French military forces move toward the north, pounding Tuareg areas. Where does it all end? France has not really spoken much about bringing about democracy or even stability for that matter to the country.

Freeman: It's not going to end because it's not intended to end. In fact the clearest discussion of what the policy intends to be were delivered by the former prime minister Tony Blair yesterday in an interview on the BBC.

Tony Blair speaking for the British colonial policy said very clearly, "We're going to be in this region for a generation to come". That's 20-25 years. And that is what we're looking at.

The French have no way of dealing with this problem. They've driven out some of these insurgents from Timbuktu, from Gao... but that was what was expected; they've dug in 100 kilometers north and they're going to try to drive them towards the Algerian border.

Algeria now is going to be a target of destabilization in the region. It's now the largest African country that essentially has not been destabilized and now it will be destabilized. There is no intent to stabilize these countries. The intent is going to be a 30 years war of all against all - different ethnic groups different religious groups all fighting each other and none of the substantial issues of drug trade, of economic development, of poverty, of hunger, none of these are being addressed.

Posted by: Fred || 02/06/2013 00:00 || Comments || Link || E-Mail|| [6462 views] Top|| File under: Govt of Iran
Will romanticising the Tuareg threaten the peace in Mali?
[FRANCE24] With their faces obscured behind prodigious indigo turbans and their uncanny navigational skills in a primordial landscape, the Tuareg are perfect Orientalist fantasy material and the French have been working that narrative for over a century.

From the line-etched logo of the famously difficult Dakar Rally, to tourist brochures offering encounters with les mysterieux hommes bleus du Sahara, the mysterious "blue men" are portrayed as "aristocrats of the desert, proud as princes" with a fierce fighting record in a fierce terrain.

"It started with the colonial imagination of looking at a group of people and deciding that one group is more 'interesting' compared to the other," said Mamadou Diouf, director of the Institute for African Studies at Columbia University, New York.

"It was the French who invented the title 'the blue men' because of their clothes and their ability to appear and disappear in the Sahara and it was very much part of the French colonial ethnology," explained Diouf.

More than a century after the French conquest of the Sahara, much has changed in the terrain that stretches across present day Algeria, Mali, Mauritania and Niger.

But following last week's liberation of the northern Malian city of Kidal - marking the end of the first phase of the intervention in Mali - the French discourse on the Tuareg has a ring of déjà vu.

This time, the narrative centres on the latest incarnation in a long list of postcolonial Tuareg rebel groups - the MNLA (National Movement for the Liberation of Azawad).

With the Islamist militants retreating to the remote Ifoghas mountains near the Mali-Algeria border, the French-led mission has reached a difficult phase in terrain far from the Malian capital of Bamako. Once again, the Tuareg are being sought for their desert navigational skills, this time in the crackdown against al Qaeda-linked militants.

"They are important allies for Bamako," said Pierre Boilley, director of the Paris-based CEMAF (Centre d'Études des Mondes Africains) who believes that without the MNLA, the war against terrorism in the region is doomed to failure.
Posted by: Fred || 02/06/2013 00:00 || Comments || Link || E-Mail|| [6460 views] Top|| File under: al-Qaeda in North Africa
Africa Subsaharan
Boko Haram warned not to join Mali sect
[UPI] Nigerian officials warned Islamic militant sect Boko Haram not to join forces with Malian rebels in terrorist attacks after promising a cease-fire in Nigeria.


If they think that'll do some good, why not warn them not to murder their Christian brethren?


Officials in Mali indicated Islamic militants, who recently took control of the north part of the country but were dislodged and sent into hiding by French forces last week, might try to join with Boko Haram in Nigeria, Leadership Newspapers reported Monday.
Posted by: Fred || 02/06/2013 00:00 || Comments || Link || E-Mail|| [6459 views] Top|| File under: Boko Haram
Nigeria: Mali - Military Warns Boko Haram Sect
[ALLAFRICA] The military in Nigeria has advised the leadership of Boko Haram
... not to be confused with Procol Harum, Harum Scarum, possibly to be confused with Helter Skelter. The Nigerian version of al-Qaeda and the Taliban rolled together and flavored with a smigeon of distinctly Subsaharan ignorance and brutality...
sect to embrace peace or face its full wrath.


That's two warnings in a single day! Surely the Bokeaux can't take much more!


This warning is sequel to signals coming from Northern Mali indicating that the rebels, having been dislodged from all their hideouts, join their Nigerian allies to continue their terrorist attacks in the country.

But the military authorities, at the weekend, disclosed their readiness to deal decisively with the sect members if they failed to embrace the olive branch they earlier promised.

"We are aware of speculation that the Boko Haram leaders who are fighting with the Malian

forces of Evil

might likely come back to the country to continue bombing people and places of worship. The earlier they buried that thought the better. We are ready for them, we are policing our borders and if they are coming back with the intention of continuing the fight, we would deal with them decisively," a military source disclosed at the weekend.

"With the new development in Mali, the only wise path for the

forces of Evil

is to allow peace, they should welcome the dialogue being suggested by some highly placed Nigerians. This is because to do otherwise is to face the consequence now that Mali is becoming a no-go-area for them and here in Nigeria, there is no hiding place for them."

The out-going

front man

of the Army, Major General Bolaji Koleosho, reiterated the position of the Chief of Defence Staff, Admiral Ibrahim that the military and indeed the government would not take the olive branch of the Boko Haram seriously until they were able to stop their terrorist attacks for one month.

"The Boko Haram members are Nigerians and by now they must have seen the futility in their agitation and by now, with the situation in Mali, they should listen to the voice of wisdom coming from the Chief of Defence Staff asking them to stop their attacks for one month if they are sincere in their call for a ceasefire. This is the best option left to them."

Posted by: Fred || 02/06/2013 00:00 || Comments || Link || E-Mail|| [6461 views] Top|| File under: Boko Haram
Arabia
U.S. launched drone from secret Saudi base: reports
[REUTERS] The United States is operating a secret base out of Soddy Arabia


...a kingdom taking up the bulk of the Arabian peninsula. Its primary economic activity involves exporting oil and soaking Islamic rubes on the annual hajj pilgrimage. The country supports a large number of princes in whatcha might call princely splendor. When the oil runs out the rest of the world is going to kick sand in their national face...


and used it to launch a CIA drone strike in 2011 that killed U.S.-born al-Qaeda leader Anwar al-Awlaki, according to a media report.


I'm still trying to figure why everybody's Oh Dearing about Awlaki's departure from this vale of tears. If he'd been running a brigade of SS in 1944 nobody would have turned a hair. And if he'd been captured he'd have been stood against a wall and shot.




Part of the reason is that in 1944, the SS was seen by most reasonable people as the enemy...


The Washington Post, in a report on Wednesday, said the Middle East base was set up two years ago as part of U.S. officials effort to ramp up its search for members of the

hard boy

group.


Can't fly the drones in from Nevada or someplace. Best to keep them close to where they'll be needed.


Representatives for the CIA declined to comment on the report.


And quite properly.


The disclosure is the latest on the nation's controversial drone strike policy ahead of White House counterterrorism chief John Brennan's Senate confirmation hearing on Thursday over his nomination to become CIA director.


I have nothing against using drones to zap Qaeda commanders, or even individual turban cannon fodder. As far as I'm concerned, their "nationality" is al-Qaeda. Dronezaps within the USA is a different matter entirely. Drones themselves, as recon devices, are nothing but a tool -- one that could be used to good effect to control our borders.


White House officials had asked the newspaper to refrain from revealing the strategic base in the powerful oil nation, citing concerns that the information could undermine the hunt, the Washington Post said in its story.


Lemme see, here. We've got intel assets deployed in a country that spews forth slobbering, wild-eyed jihadis. What might they be tempted to do when they realize they're close to the source of their torment before even exfiltrating?


"The Post learned Tuesday night that another news organization


New York Times, I'd guess. Except for maybe the LA Times all the other newspapers in the country are essentially moribund.


was planning to reveal the location of the base, effectively ending an informal arrangement among several news organizations that had been aware of the location for more than a year," it wrote.


Insert blabber about "people's right to know" here.




Getting the story of the location of the drone base out is important to the public and overrides security concerns, and thus is a fundamental obligation of the press. But informing us of the cavorting of a New Joisey Democrat with underage Dominican hookers is something to be avoided, tut-tut, by any respectable newspaper.



This article starring:
Anwar al-Awlaki
al-Qaeda
Posted by: Fred || 02/06/2013 11:22 || Comments || Link || E-Mail|| [6463 views] Top|| File under: al-Qaeda
Bangladesh
Stop violence, or face worse consequence PM warns Jamaat-Shibir
[Bangla Daily Star] In a strong warning to Jamaat-Shibir activists, Prime Minister Sheikh Hasina

...Bangla dynastic politician and current Prime Minister of Bangladesh. She has been the President of the Bangla Awami League since 1981. She is the eldest of five children of Sheikh Mujibur Rahman, the founding father of Bangladesh. Her party defeated the BNP-led Four-Party Alliance in the 2008 parliamentary elections. She has once before held the office, from 1996 to 2001, when she was defeated in a landslide...
yesterday asked them to stop destructive activities or face the worst consequences of their acts.

"Stop these destructive activities; otherwise the consequences will be the worst," she told the oath taking ceremony of the newly elected mayor and councillors of Rangpur City Corporation at her office.

Those involved in destructive activities in the name of saving war criminals are also equally guilty, she noted.

About the trial of war criminals, she said the verdicts in the war crime cases will be executed, Inshallah (if Allah wills it).

Mentioning that these anti-liberation forces had killed people, raped girls and helped the Pak occupational forces, the prime minister said Bangabandhu had started the trial of war criminals by promulgating an ordinance in 1972.

"But after 1975, Zia had stopped the trials, set the war criminals free and brought some war criminals back home from Pakistain," she said adding, Zia made them ministers, prime minister and advisers to rehabilitate them politically.

Those who were defeated in 1971 had their

Dire Revenge™

in 1975, mentioned Hasina. "After 2001, Khaleda Zia
Three-term PM of Bangla, widow of deceased dictator Ziaur Rahman, head of the Bangla Nationalist Party, an apparent magnet for corruption ...
had made the war criminals ministers to destroy the spirit of the Liberation War."

Posted by: Fred || 02/06/2013 00:00 || Comments || Link || E-Mail|| [6463 views] Top|| File under: Jamaat-e-Islami
Caribbean-Latin America
Newly named La Laguna security operation to begin

For a map, click here. For a map of Durango state, click here. For a map of Coahuila state, click here


By Chris Covert
Rantburg.com

Government officials from Durango and Coahuila states are expected to meet Wednesday to map out a new security operation in the La Laguna region of Mexico, according to Mexican news accounts.

According to a news account posted on the website of El Siglo de Durango news daily, Durango state Fiscalia del Estado (FGE) or attorney general Sonia Yadira de la Garza was quoted as saying the new operation would encompass municipalities of both Coahuila and Durango.

La Laguna is the name of a region in north central Mexico which includes parts of eastern Durango and western Coahuila states.

The name of the new security operation will be changed to Operativo Laguna.

According to the article, Fiscalia Yadira de la Garza said the Durango state Secretaria de Seguridad Publica del Estado (SSPE) or public safety ministry, would have single control over the operation. With the absence of 158 municipal police agents, who were detained two weeks ago in an investigation of corruption, Mexican security forces are currently supplying much of the manpower for patrolling the Durango side of La Laguna. At last report, the Mexican Army was answering 066 emergency telephone calls in the region and coordinating security patrols.

Mexican Naval Infantry and Policia Federal Preventativa forces have been in the region for at least two weeks, since the mass detentions of Ciudad Lerdo and Gomez Palacio municipal police agents. Durango state has assigned police cadet volunteers to help fill out the police rosters. It is known from news accounts that security forces from all three levels of government patrol in mixed patrols on the Durango side of La Laguna.

The area itself has suffered a large increase of violence since the old Laguna Seguro was cancelled by then Secretaria de Gobernacion (SEGOB) or interior minister Alejandro Poire. The spike in violence, according to a claim last week by Durango governor Jorge Herrera Caldera, has been reduced to a lower level in the past two weeks.

But problems in the region persist.

According to a tweet posted by Durango journalist Ruben Cardenas, the residence of Gomez Palacio mayor Rocio Rebollo was attacked Tuesday night, presumably by small arms fire. No one was reported hurt in that attack.

In another example, an official in Gomez Palacio was reportedly found dead last Saturday. Víctor Habib Nieto, 58, was found dead on Bulevar Ejercito Mexicano in Chapala colony.

According to a news account from El Contexto de Durango news daily, Habib Nieto, his wife, Rafaela Araluce, 58, and his 24 year old son were kidnapped last Friday night. Habib Nieto was a department head of Gomez Palacio's traffic police corporation, Secretaria de Proteccion y Vialidad.

A separate news account posted on the website of El Siglo de Durango said that Habib Nieto has been dismembered.

Also, according to a separate news brief published on the website of El Siglo de Durango, an unidentified pregnant female in her 20s was found shot to death and dumped near ejido Huitron Jimenez in Gomez Palacio municipality.

Chris Covert writes Mexican Drug War and national political news for Rantburg.com.
Posted by: badanov || 02/06/2013 00:00 || Comments || Link || E-Mail|| [6464 views] Top|| File under:
Europe
Bulgaria: IDs, location of terror suspects
Two living suspects - one an Australian - behind a bus attack that killed five Israeli tourists in Bulgaria last year have been identified and both are now living in Lebanon, a top Bulgarian security official says.

The bomb that exploded on July 18 as the Israeli tourists were boarding a bus at the airport in Burgas also killed a Bulgarian bus driver and the suspected bomber. Three men are suspected in the attack, including the dead bomber.

On Tuesday, an official Bulgarian report said investigators had "well-grounded reasons to suggest" that two of the suspects belonged to the militant wing of the Islamist group Hezbollah. The report said they had been living in Lebanon for years, one with a Canadian passport and the other with an Australian one.

Stanimir Florov, head of Bulgaria's anti-terror unit, said on Wednesday that the names of the suspects were known, they were now based in the same country and "we have asked Lebanese authorities to assist in our investigation." He did not elaborate.
Advertisement

Australian Foreign Minister Bob Carr confirmed federal police had been working with Bulgaria to find the Australian suspect.

"The Australian Federal Police (AFP) has worked with Bulgarian authorities in pursuit of those responsible for the bombing," Foreign Affairs Minister Bob Carr said in a statement on Wednesday.

"All Australians would be proud that the AFP has played an important role in this investigation to date."

The Australian government has listed the Hezbollah External Security Organisation (ESO) as a terrorist group since 2003, and membership or support for the organisation is a crime in Australia.

The identity of the bomber remains unknown even though his DNA samples have been shared with intelligence agencies in other nations, he said, adding that no DNA match has been found in their databases.

Florov said the bomb was probably supposed to explode while the bus was in motion "but the terrorists obviously made a mistake."

Europol Director Rob Wainwright confirmed that comment, telling The Associated Press that investigators believe the bomber never intended to die. A Europol expert who analysed a fragment of a circuit board from the bomb determined that it was detonated remotely, he said.

If the explosives had blown up while the bus was full, there would have been many more victims and much of the evidence would have been destroyed, Florov said.

"In that case, the investigation would have started from ground zero," he said.

Canadian Immigration Minister Jason Kenney told the National Post that one of the suspects was born in Lebanon, came to Canada at age eight, became a Canadian citizen and then left at age 12. He said he assumed the man was a dual Lebanese-Canadian citizen.

"I understand he may have been back to Canada a few times since then, but he has not has been a habitual resident in Canada since the age of 12," Kenney said.
Posted by: tipper || 02/06/2013 13:37 || Comments || Link || E-Mail|| [6460 views] Top|| File under:
Germany warns of 'consequences' for Hezbollah
Germany has warned of "consequences" for Hezbollah if allegations the group was behind an attack that killed five Israeli tourists in Bulgaria last year are confirmed.

Bulgarian officials said Tuesday that the Lebanese group had been linked to the sophisticated bombing carried out by a terrorist cell that included Canadian and Australian citizens.

The announcement put pressure on countries such as France and Germany, which haven't banned Hezbollah despite the urgings of Israel and the United States.

Steffen Seibert, a spokesman for Chancellor Angela Merkel, said Wednesday that "if the evidence proves to be true that Hezbollah is indeed responsible for this despicable attack then consequences will have to follow."


Posted by: tipper || 02/06/2013 12:49 || Comments || Link || E-Mail|| [6458 views] Top|| File under:
Great White North
Canada:legislation needed to strip citizenship of dual nationals involved in terrorism
With Canadians being blamed for recent terrorist attacks in Bulgaria and Algeria, Citizenship and Immigration Minister Jason Kenney has suggested new legislation may be needed to revoke the citizenship of dual nationals who commit terrorism.

Mr. Kenney told reporters Wednesday he wanted to discuss the issue with Conservative MP Devinder Shory, who has tabled a private member's bill proposing that Canadians who commit acts of war against Canada should lose their citizenship.

The minister said he wanted to look into broadening the scope of Mr. Shory's bill to include Canadians who commit acts of terrorism. The bill, C-425, applies only to Canadians who are also citizens of a second country.

"You know, Canadian citizenship is predicated on loyalty to this country and I cannot think of a more obvious act of renouncing one's sense of loyalty than going and committing acts of terror. And so I think that's an idea that I look forward to discussing with Mr. Shory," he said.
Posted by: tipper || 02/06/2013 15:32 || Comments || Link || E-Mail|| [6468 views] Top|| File under:
India-Pakistan
Sunni Ittehad Council issue fatwa against terrorism
[Dawn] At least 50 Islamic scholars belonging to Sunni Ittehad Council issued a fatwa (ruling) in which they condemned terrorism in the country, DawnNews reported.



The fatwa also said that the United States is the enemy of Pakistan and the Islamic world. Further stating that any alliance with the US is un-Islamic and illegal.

They also condemned target killings in Karachi and Balochistan, along with sectarianism and suicide attacks.

The fatwa issued declared that suicide attacks are forbidden in Islam, and that those involved in the killing of innocent people are condemned to hell.

According to the fatwa, suicides attacks and related violence smears the name of Islam and weakens Pakistan.

The fatwa also said that the United States is the enemy of Pakistan and the Islamic world. Further stating that any alliance with the US is un-Islamic and illegal.
Posted by: Fred || 02/06/2013 00:00 || Comments || Link || E-Mail|| [6461 views] Top|| File under:
Syria-Lebanon-Iran
Mahmoud Ahmadinejad's ally released without explanation
Mr Ahmadinejad, who is on a visit to Egypt, had threatened to "investigate" the arrest of Saeed Mortazavi, Tehran's former chief prosecutor, on his return.

A video featuring Mr Mortazavi had formed a central plank of corruption accusations levelled by Mr Ahmadinejad against his most powerful political rivals, a set of brothers including the speaker of parliament and the head of the judiciary.

The row brought into the open the full rift at the heart of Iranian politics. Mr Ahmadinejad will step down as president this summer, and the speaker, Ali Larijani, his most implacable enemy, is a favourite to replace him.

The country's Supreme Leader, Ayatollah Ali Khamenei, long ago lost confidence in Mr Ahmadinejad. However, it is possible that, as the final arbiter of Iranian policy, he ordered Mr Mortazavi's release in order to persuade Mr Ahmadinejad to "go quietly", or at least to detract attention from the split.
Posted by: tipper || 02/06/2013 10:07 || Comments || Link || E-Mail|| [6457 views] Top|| File under:
Ahmadinejad: Iran has already achieved nuclear capability
[Jpost] During 1st trip to Egypt by an Iranian leader in 34 years, Ahmadinejad says Tehran is nuclear power, but adds he is uninterested in attacking Israel.

Iran already has nuclear capabilities but is not interested in attacking Israel,

Iran's diminutive President
Mahmoud Short Round Ahmadinejad said in an interview published Wednesday in the Egyptian media.

Ahmadinejad arrived in Egypt on Tuesday on the first trip by an Iranian head of state since the 1979 revolution, underlining the thaw in relations since Egyptians elected an Islamist head of state last year. The president's visit to Cairo is for an Islamic summit due to begin Wednesday.

The world must now relate to Iran as an atomic power, Ahmadinejad told Al-Ahram, as it is "already a nuclear state." He said that Tehran does not seek a military confrontation with Israel, and did not threaten to strike the "Zionist entity." In fact, Al-Ahram quoted him as saying, all of Iran's military capabilities are "defensive".
Posted by: trailing wife || 02/06/2013 07:09 || Comments || Link || E-Mail|| [6469 views] Top|| File under: Govt of Iran
Iran to attend nuclear talks in Kazakhstan
[FRANCE24] Iran is to discuss its disputed nuclear programme with world powers in Kazakhstan on February 26, however news of the announcement on Tuesday was tempered after an Iranian official said the Wests' goal was to undermine Tehran.


And everybody is expecting different results this time because... ummm... it's another time.
Posted by: Fred || 02/06/2013 00:00 || Comments || Link || E-Mail|| [6462 views] Top|| File under: Govt of Iran
Aoun Urges State to Crackdown on Gunmen
[An Nahar] Free Patriotic Movement leader MP
Michel Aoun


...a wholly-owned subsidiary of Hizbullah...


condemned on Tuesday the Arsal clash, saying that it has demonstrated that the Lebanese people have become embroiled in the Syrian conflict.

He said after the Change and Reform bloc's weekly meeting: "The Arsal clash should not be turned into a factional issue."

He also urged the state to crackdown on gunmen, while highlighting Arsal municipality head Ali Hujairi's statements that he controls some 100 kilometers of the Lebanese-Syrian border.

"The clash is the result of the ongoing failure to impose security in the area," remarked Aoun.

"The state must regain its sovereignty and apprehend the gunmen," he demanded.

"We no longer want to hear talk of disassociating Lebanon" from regional issues because this policy has failed, continued the lawmaker.

He also offered his condolences to the families of the officers who were killed during Friday's clash.

"The army belongs to all citizens," he stressed.

"How many more of these clashes will take place?" he wondered, while saying that some politicians and clerics are accomplices to the criminals.

"The resistance has never killed a soldier and none of its members ever directed their weapons against the army," Aoun added.

"Resistance groups differ from terrorist ones in that they do not employ sectarian rhetoric or kill based on the victim's identity," he noted.

Posted by: Fred || 02/06/2013 00:00 || Comments || Link || E-Mail|| [6459 views] Top|| File under: Hezbollah
Main Group in Syria Opposition Rejects Talks with Regime
[An Nahar] The Syrian National Council, the main component of the opposition National Coalition, on Tuesday rejected the possibility of holding any talks with the regime as offered by the head of the umbrella group.

"The Syrian National Council has already told the people of the revolution of its commitment to its principles and objectives... the overthrow of the Syrian regime and all its parts, the rejection of any dialogue with it, and the protection of the revolution so that it does not become hostage to any international commitments," it said in a statement.

National Coalition chief Ahmed Moaz al-Khatib announced last week he was willing to hold talks with the Assad regime, subject to conditions including the release of 160,000 detainees.

Posted by: Fred || 02/06/2013 00:00 || Comments || Link || E-Mail|| [6458 views] Top|| File under: Govt of Syria
Arab League Backs Syria Opposition Talks Call
[An Nahar] Arab League chief Nabil al-Arabi on Tuesday backed a call by the leader of Syria's main opposition group for talks with the Damascus regime aimed at ending nearly 23 months of bloodshed in the country.

Arabi also offered to play a role in any negotiations for a democratic transition in Syria, where tens of thousands of people have been killed in the fighting between rebels and President Bashar Assad's forces.

He expressed hope "the Syrian government would respond positively to the proposal" Khatib made last week, saying it would "take advantage of every opportunity to break the cycle of violence and to end the bloodshed".

Arabi appealed for a transition agreement for "real change that meets the legitimate aspirations of the Syrian people for freedom, democracy, social justice and human dignity".

The bloc was ready to "provide all the support... needed to facilitate the holding of dialogue and help the Syrians out of the tunnel of this crisis, and spare it and the region the dangers of its painful consequences," he added.

Posted by: Fred || 02/06/2013 00:00 || Comments || Link || E-Mail|| [6459 views] Top|| File under: Govt of Syria
Egypt Top Cleric Tells Ahmadinejad not to Interfere in Gulf
[An Nahar] Egypt's top cleric told visiting Iranian President Mahmoud Ahmadinejad on Tuesday not to interfere in the affairs of Bahrain or other Gulf states, and to uphold the rights of his country's Sunni minority.

Ahmed al-Tayyeb, the grand imam of Cairo's al-Azhar, Sunni Islam's highest seat of learning, also denounced what he described as the "spread of Shiism in Sunni lands".

Tayyeb, who made the remarks in a statement after meeting Ahmadinejad, demanded "the Iranian president respect Bahrain as a brotherly Arab nation, and not interfere in the affairs of Gulf states".

In October, Bahrain summoned an Iranian envoy to protest at Tehran's "interference" in the Gulf state's internal affairs. Shiite-ruled Iran has supported protests by Bahrain's Shiite majority against the Sunni monarchy.

Following Tuesday's meeting, Ahmadinejad gave a news conference at al-Azhar in which he said he "came from Iran to say that Egypt and the Egyptian people have their place in the heart of the Iranian people".

But senior al-Azhar cleric Hassan al-Shafie, who spoke after Ahmadinejad, launched into a tirade against "some Shiites" for insulting some of the Prophet Mohammed's companions as the Iranian president listened with noticeable unease.

"The discussions were frank," Shafie said of Ahaminejad's meeting with Tayyeb.

Shiites revile some of the Prophet Mohammed's companions they accuse of usurping power from his nephew Ali, whom they believe was designated as his rightful heir.

Sunnis view this position as heresy, but al-Azhar had traditionally taken an ecumenical stance on Shiites.

But the Sunni institute has adopted a much harsher tone in the past year, accusing Shiites of trying to spread their doctrine in Egypt and even issuing a statement that used a pejorative term for Shiites -- rafidah, or rejectionists.

Al-Azhar's hardened stance is thought in part to stem from the increased pressure of more conservative Salafi clerics, who share doctrines of Saudi Arabia's interpretation of Sunni Islam.

Posted by: Fred || 02/06/2013 00:00 || Comments || Link || E-Mail|| [6466 views] Top|| File under: Govt of Iran
'US engaged in a war on the Muslim nations'
[Iran Press TV] The United States "is engaged in a war on the Muslim nations of the Middle East over control of oil and other natural resources and strategic shipping lanes", says Joe Iosbaker, spokesperson of the United National Antiwar Coalition.

Iosbaker says the U.S. war on Muslim countries is the real reason behind the assassinations of American citizens abroad.

The fact that the U.S. government's can order the killing of American citizens is a "terrible development", Iosbaker said in an interview with Press TV's U.S. Desk.

"The justification can only be one of an imperial president who takes powers greater than that allowed or provided in the constitution".

A confidential Justice Department memo concludes that the U.S. government can order the killing of American citizens if they are believed to be "senior operational leaders" of al-Qaeda or "an associated force" -- even if there is no intelligence indicating they are engaged in an active plot to attack the U.S.
Posted by: Fred || 02/06/2013 00:00 || Comments || Link || E-Mail|| [6460 views] Top|| File under: Govt of Iran
Who's in the News
38
[untagged]
8
Govt of Iran
5
al-Qaeda in North Africa
4
Govt of Pakistan
4
Arab Spring
4
Govt of Syria
3
Salafists
2
Boko Haram
2
Jamaat-e-Islami
1
Hezbollah
1
Commies
1
al-Qaeda
1
Taliban
1
Thai Insurgency
Bookmark
E-Mail Me
The Classics
The O Club
Rantburg Store
The Bloids
The Never-ending Story
Thugburg
Gulf War I
The Way We Were
Bio
Merry-Go-Blog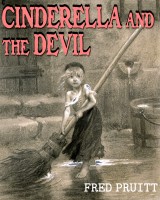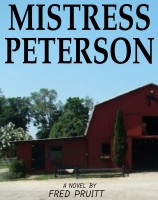 On Sale now!


A multi-volume chronology and reference guide set detailing three years of the Mexican Drug War between 2010 and 2012.

Rantburg.com and borderlandbeat.com correspondent and author Chris Covert presents his first non-fiction work detailing the drug and gang related violence in Mexico.

Chris gives us Mexican press dispatches of drug and gang war violence over three years, presented in a multi volume set intended to chronicle the death, violence and mayhem which has dominated Mexico for six years.
Click here for more information


Meet the Mods
In no particular order...


Steve White
Seafarious
Pappy
lotp
Scooter McGruder
john frum
tu3031
badanov
sherry
ryuge
GolfBravoUSMC
Bright Pebbles
trailing wife
Gloria
Fred
Besoeker
Glenmore
Frank G
3dc
Skidmark
Alaska Paul



Better than the average link...



Rantburg was assembled from recycled algorithms in the United States of America. No trees were destroyed in the production of this weblog. We did hurt some, though. Sorry.
3.236.214.224

Help keep the Burg running! Paypal: