-Lurid Crime Tales-
China Police Chief Accused of Having 192 Houses
[An Nahar] A Chinese police chief is alleged to have had at least 192 houses and a fake identity card, state media said Tuesday, the latest in a number of similar cases that have sparked outrage online.

Zhao Haibin, a senior police official in Lufeng in the southern province of Guangdong, was reported by a businessman to have accumulated the properties under his name and his company's, the Guangzhou Daily said.

The businessman, Huang Kunyi -- who was involved in a dispute with the officer -- also said Zhao used a fake identity card to record a different name on company documents, the newspaper reported.

Authorities cancelled the false card after Huang's report in 2011, it added.

An official of the Communist Party's discipline department for Lufeng told Agence France Presse Tuesday that Zhao -- who is also the vice party secretary of a local county -- had been investigated but the inquiry was over and he retained his public offices.

According to the newspaper, Zhao said the properties were owned by his younger brother, a businessman, and that he was only "managing" them for him.

A separate report said Zhao or the company had 192 properties in the city of Huizhou, also in Guangdong, and others in the cities of Shenzhen and Zhuhai.

The case is the latest of a series of reports involving officials owning multiple houses with different identity cards and residence permits.

Posted by: Fred || 02/06/2013 00:00 || Comments || Link || E-Mail|| [6463 views] Top|| File under:
-Short Attention Span Theater-
Parisian women finally 'allowed' to wear trousers
[FRANCE24] An archaic by-law banning Parisian women from wearing trousers has finally been repealed 214 years after it was originally introduced.

The November 1799 decree stipulated that any woman wishing to wear men's clothing in the French capital had to seek official permission from the city authorities.

It was amended two times a century later, when women were given the freedom to don "pantalons" [trousers] if they were "holding the handlebars of a bicycle or the reins of a horse."

The decree was passed when the working class fashion of wearing long trousers (as opposed to the aristocratic knee-length "culottes") became a symbol of the French revolution. The rule therefore symbolically barred women from the revolutionary rank and file, known at the time as the "sans-culottes".

'A museum piece'

In 2010, a group of Green Party lawmakers began a campaign to get the absurd by-law, held in the archives of the Paris Prefecture [police headquarters] and technically still in force, struck off permanently.

The group faced surprising resistance from the prefecture, which considered the effort "removing a piece of judicial archaeology" a "waste of time".

A fresh application for the decree to be officially removed from the prefecture's official documentation was made in 2012 by a member of parliament for the opposition UMP party.

This time, the request was taken seriously, and the 1799 law was last week officially confirmed null and void.

French Minister for Women's Rights Najat Vallaud-Belkacem said the rule was "incompatible with the principles of equality between men and women that are written into the constitution, as well as in France's European engagements."

"Because of this incompatibility, this by-law is implicitly repealed," she added. "It has absolutely no legal effect. The document is nothing but a museum piece."

Posted by: Fred || 02/06/2013 00:00 || Comments || Link || E-Mail|| [6459 views] Top|| File under:
-Signs, Portents, and the Weather-
South Pacific Quake 7 Tsunami
Has Joseph M. reported in yet with how the sky looked in Guam?


An 8.0-magnitude earthquake struck the Santa Cruz Islands east of the Solomon Islands just after noon local time today. Officials from the Solomon Islands report at least five dead and villages destroyed. Local tsunamis waves reached as high as three feet.

More than 30 aftershocks of magnitudes ranging from 4.8 to 6.6 continued to rattle the region for hours after the initial shallow thrust faulting at 12:12 p.m. local time (01:12 GMT).

"Houses have been washed down, and the airport has been filled with seawater," Charles Elliott Fox-Ngali, also a registered nurse at Lata Hospital in Temotu Province, told the Wall Street Journal.

Loti Yates, director of the national disaster management office, confirmed that four villages had been destroyed and logs and debris were strewn across the airport runway.

Posted by: Glenmore || 02/06/2013 09:36 || Comments || Link || E-Mail|| [6465 views] Top|| File under:
Africa North
Despite Sanction, Iran Offers Egypt Aid Package
[Jpost]

Iran's diminutive President

Ahmadinejad offers Egypt's Morsi to use Tehran's 'expertise' to boost struggling economy; asserts Islamic Theocratic Republic is a nuclear power

Iranian President
Mahmoud Short Round Ahmadinejad, who is on an official visit to Cairo, has reportedly offered Egyptian President Mohamed Morsi an aid package meant to resuscitate Cairo's struggling economy.

Iran's own economy has been crippled by international sanctions imposed on the Islamic Theocratic Republic over its nuclear program.

The two countries do not have diplomatic relations but Morsi gave Ahmadinejad a red-carpet welcome on Tuesday, when he became the first Iranian leader to visit Cairo since 1979.

"I have said previously that we can offer a big credit line to the Egyptian brothers, and many services," Ahmadinejad told the Egyptian daily al-Ahram in an interview. He did not say if there had been any response.

The president said the Iranian economy had been affected by sanctions but it is a "great economy" that was witnessing "positive matters", saying exports were increasing gradually.

Egypt disclosed on Tuesday that its foreign reserves had fallen below the $15 billion level that covers three months' imports despite recent deposits by Qatar to support it.

Tourism has been badly hit by unrest since the uprising that toppled authoritarian President Hosni Mubarak


...The former President-for-Life of Egypt, dumped by popular demand in early 2011...


two years ago, and investment has stalled due to the ensuing political and economic uncertainty.

Ahmadinejad said there had been scant progress on restoring ties between the Middle East's two most populous states: "No change happened in the last two years, but discussions between us developed and grew, and President Mohamed Morsi visited Iran and met us, as he met the Iranian foreign minister. And we previously contacted Egypt to know about what is happening with Syrian affairs," he said.

One persistent obstacle to ties in Cairo's eyes was the naming of a street in Tehran after an Egyptian Islamist

krazed killer

who led the 1981

liquidation

of President Anwar Sadat, who signed the treaty with Israel.

"On the question of the street name or its removal, these are matters that will be dealt with gradually," Ahmadinejad said.

The Iranian leader visited the historic al-Azhar mosque and university on Tuesday and met its grand sheikh, Egypt's leading Sunni

Moslem

scholar, but received a stern rebuke over Iran's attitude towards Gulf Arab states and its attempts to spread Shiite influence in Sunni countries.
Posted by: trailing wife || 02/06/2013 07:09 || Comments || Link || E-Mail|| [6463 views] Top|| File under: Govt of Iran
Egypt's foreign reserves enough for 3 months of imports: Minister
[Al Ahram] Egypt's net foreign reserves are currently enough to cover only three months of the country's imports, Ashraf El-Arabi, minister of planning and international cooperation, stated on Tuesday.

Earlier the same day, the Central Bank of Egypt (CBE) announced that Egypt's total foreign reserves had dropped by $1.4 billion in January to reach their lowest levels -- $13.6 billion -- in more than a decade.

The government pays roughly LE5 billion (roughly $746 million) per month on imports, El-Arabi said in a speech at Cairo's International Book Fair.

According to CBE figures, Egypt's total import bill in 2012 stood at $58.6 billion.

El-Arabi called on the government to set an "urgent plan" aimed at easing the state's widening budget deficit and raising foreign reserve levels by June of this year.

He went on to point out that talks between Egypt and the International Monetary Fund over a proposed $4.8 billion loan were currently on hold until the government modified its economic reform programme.

"Egypt's decreasing foreign reserve levels raise serious concerns about the country's fiscal situation," former finance minister Hazem El-Beblawi told Ahram Online.

"As long as the government fails to set limits on needless imports, it will be unable to equalise its balance of payments," added El-Beblawi.

Economists put Egypt's total luxury imports at roughly $4 billion per year.

"I can't say we're on the brink of collapse, but the real problem is that Egypt lacks the domestic resources that would allow the government to deal with anticipated shortfalls," he said.

El-Beblawi went on to say that the proposed IMF loan would help restore the CBE's dwindling foreign reserves and offset the government's widening budget deficit.

Posted by: Fred || 02/06/2013 00:00 || Comments || Link || E-Mail|| [6458 views] Top|| File under: Arab Spring
Marzouki to retain Tunisia presidency
[MAGHAREBIA] Tunisian President Moncef Marzouki on Monday (February 4th) declined to announce his resignation, TAP reported. In a televised address, Marzouki said he would carry out his duties until the next elections. The president also reiterated his call for a Tunisia coalition government that would reflect the country's political and social diversity.
Posted by: Fred || 02/06/2013 00:00 || Comments || Link || E-Mail|| [6466 views] Top|| File under: Arab Spring
Africa Subsaharan
Ghana extradites former Gbagbo military commander
[FRANCE24] Major Jean-Noel Abehi, a key figure in former Ivorian president Laurent Gbagbo's security forces, has been arrested in Ghana and extradited back to Ivory Coast, a security official said on Tuesday.

Posted by: Fred || 02/06/2013 00:00 || Comments || Link || E-Mail|| [6461 views] Top|| File under:
Britain
Saudi prince jailed for murder in Britain to be sent home
[Egypt Independent] A Saudi prince jailed for life in Britain for murdering his servant is to serve the rest of his sentence in his home country, a British government source said on Tuesday.


But they can't deport a Pakistani terrorist creep living on benefits for fear he'll be tortured?


Prince Saud bin Abdulaziz Bin Nasir, a grandson of Saudi Arabia's King Abdullah bin Abdul Aziz, was jailed in 2010 for killing Bandar Abdullah Abdulaziz in a London hotel after subjecting him to a "sadistic" campaign of violence and sexual abuse.

The source confirmed that British Justice Secretary Chris Grayling has approved the 36-year-old prince's transfer to a jail in Saudi Arabia.

The source could not specify when the prince would be transferred, but The Times newspaper reported that he was expected to fly home within weeks.

Britain's justice ministry said it did not comment on individual prison transfer cases.

But a ministry spokesperson told AFP: "We have a prison transfer arrangement with Saudi Arabia which allows nationals of either country to serve their prison sentence in their home state."

Posted by: Fred || 02/06/2013 10:44 || Comments || Link || E-Mail|| [6462 views] Top|| File under:
China-Japan-Koreas
China state media: North Korea would 'pay a heavy price' for nuclear test
[BEHINDTHEWALL.NBCNEWS] It remains unclear just when, if ever,
North Korea will attempt its controversial third nuclear test, but there are growing signs that the reclusive nation's biggest political ally is growing weary of its behavior.

A strongly worded editorial in China's state-run Global Times newspaper Wednesday called on Beijing to get tough with Pyongyang if it conducts a nuclear test.


I think this is just pap for the west to read. I really don't think the Norks do anything China tells them not to do.

"If North Korea insists on a third nuclear test despite attempts to dissuade it, it must pay a heavy price," the paper said. It called on China to cut economic aid to the struggling country as punishment.

The editorial also restated a popular opinion held by many Chinese experts that friction between North Korea and its regional neighbors was opening China up to diplomatic attack from players such as the United States.

"Some believe the U.S., Japan and South Korea are attempting to foment discord between China and North Korea," the editorial warned. "Such a trap may be real, but China shouldn't be taken hostage by North Korea's extreme actions in order to avoid such a trap."

Addressing concerns that a harsh response to North Korea's nuclear test would cause Pyongyang to turn on its long-time ally, the paper argued that even if the reclusive nation was to turn completely on China and side with the U.S., there would be "no serious ramifications."

In the Global Times' view, China's increasing political and economic clout would negate such newfound hostility.

"China is never afraid of Pyongyang," the paper declared. "If Pyongyang gets tough with China, China should strike back hard, even at the cost of deteriorating bilateral relations."
Posted by: Fred || 02/06/2013 11:37 || Comments || Link || E-Mail|| [6468 views] Top|| File under: Commies
India-Pakistan
All-female rock group forced to break up in Kashmir
An all-female rock band in Jammu and Kashmir - a first for the region - was forced to break up after a senior cleric called the musicians un-Islamic. He banned them in a controversy that has gripped the region.

The three-member group Pragaash was also the target of an online hate campaign. They had won a talent contest in December. Now Bashiruddin Ahmad, the grand mufti of Jammu and Kashmir, has issued a fatwa ordering the band to break up.

Many in the Kashmir Valley support the girls' right to make music. Prabod Janwal, editor of the Kashmir Times, said the controversy was "one of the major stories, since it involves all the civil society, general public, citizens and everybody in the whole of Jammu and Kashmir.

Asked if the clash reflected a division in society, Janwal said he believed "Jammu and Kashmir is not a highly-conservative society, it has been very open society, very progressive. I think women have every right to education and performances and other sorts of activities related to culture, literature and the performing arts."

But "now and then, clerics have been acting on their own, or trying to enforce their own sort of Islamic fundamentals on the whole of the society."

He said the current issue started a month ago after some people "posted abuses" and objected to the performances of the all-girl rock band.

Janwa said the state government has been reluctant to stand up to the mufti. He asked, "When the whole of the society is opposed to the utterances of the cleric, why should the government remain silent?"
Posted by: ryuge || 02/06/2013 00:00 || Comments || Link || E-Mail|| [6462 views] Top|| File under:
Nawaz says 'certain forces' conspiring to delay elections
[Dawn] Chief of the Pakistan Muslim League -- Nawaz (PML-N), Nawaz Sharif, said on Tuesday that 'certain forces' were conspiring to delay the elections, DawnNews reported.

Nawaz, who was speaking to the media in Jeddah, added that postponing the 2013 polls was against the interests of the nation. He said his party would not allow for such a delay to take place, and that the elections would take place as per schedule.

The PML-N chief's statements on a 'conspiracy' to delay the elections come in the wake of similar statements from Prime Minister Raja Pervaiz Ashraf and Senator Raza Rabbani of the Pakistan People's Party (PPP).

He further told reporters that overseas Pakistanis should be allowed to vote in the upcoming general elections and that it was necessary to pass legislation in this regard.

Nawaz added that the incumbent government was reluctant to pass legislation which would enable overseas Pakistanis to vote.

Posted by: Fred || 02/06/2013 00:00 || Comments || Link || E-Mail|| [6460 views] Top|| File under: Govt of Pakistan
Measles: 51 more children hospitalised in city
[Dawn] Measles cases continue to rise, as 51 more children were shifted to various hospitals of the provincial capital on Monday.

Health officials have confirmed 16 deaths from measles all over the province since Jan 1.

Health Special Secretary Babar Hayat Tarar briefed the media about measles prevalence in Punjab on Monday. He said 2900 cases of measles were reported throughout Punjab from December 2012 to date and 99 per cent of patients recovered. He said measles reporting and medical facilities had been provided at every level from basic health units to teaching hospitals.

Health Director General Dr Nisar Ahmed Cheema, World Health Organization and Unicef representatives Dr Wende and Dr Mushtaq Rana, respectively, were also present.

Tarar said the measles epidemic was not a new thing, as it spread four times in a developed country like America last year. He said the Punjab government took immediate steps to contain the disease after its outbreak in Sindh.

Dr Cheema said children of the area where measles cases were initially reported and the surrounding areas were immediately vaccinated by initiating a campaign there. He said steps were being taken to improve the routine EPI coverage to eradicate measles. He said a meeting of steering committee of paediatricians on measles was attended by Children Hospital Dean Prof Tahir Masood, Prof Agha Shabbir Ali and Prof Tariq Bhutta from the Lahore General Hospital.

He said medical experts were working to save precious lives and treatment was being provided to measles affected children under the guidelines given by the WHO and paediatricians. All necessary medicines had been provided to health centres and separate wards had been set-up for measles patients, Dr Cheema added.

Posted by: Fred || 02/06/2013 00:00 || Comments || Link || E-Mail|| [6458 views] Top|| File under: Govt of Pakistan
Domestic Drones
Lawmakers in at least 11 states are proposing various restrictions on the use of drones over their skies amid concerns the unmanned aerial vehicles could be exploited by local authorities to spy on Americans.
Posted by: Skidmark || 02/06/2013 06:25 || Comments || Link || E-Mail|| [6461 views] Top|| File under:
St. Paul policeman apologizes for hijab photo
A St. Paul policeman seen dressed as a female Muslim Target store employee in a widely circulated and criticized Internet photo gave an apology Tuesday saying the image was "never meant to become public."

Officer Robert Buth said the photo was taken at a private Halloween party on personal time. In a statement, he said, "I apologize to anyone who may have been offended by the recently publicized photo."

He expressed his regret that the image "may have been viewed to be insensitive to the Muslim community."

Immediate reaction to the apology was mixed. Some said it didn't go far enough and called for his firing. Others said they wanted more discussion about why the photo was offensive. Still others said the controversy was political and overblown.

St. Paul Police Chief Tom Smith also issued a statement Tuesday, saying he thinks Buth's apology is sincere and that the officer "will work to correct any negative perceptions brought about by the image."
Posted by: ryuge || 02/06/2013 00:00 || Comments || Link || E-Mail|| [6465 views] Top|| File under:
Who's in the News
38
[untagged]
8
Govt of Iran
5
al-Qaeda in North Africa
4
Govt of Pakistan
4
Arab Spring
4
Govt of Syria
3
Salafists
2
Boko Haram
2
Jamaat-e-Islami
1
Hezbollah
1
Commies
1
al-Qaeda
1
Taliban
1
Thai Insurgency
Bookmark
E-Mail Me
The Classics
The O Club
Rantburg Store
The Bloids
The Never-ending Story
Thugburg
Gulf War I
The Way We Were
Bio
Merry-Go-Blog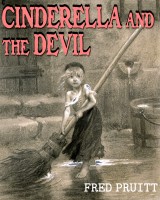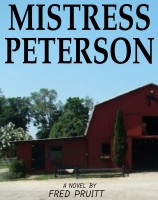 On Sale now!


A multi-volume chronology and reference guide set detailing three years of the Mexican Drug War between 2010 and 2012.

Rantburg.com and borderlandbeat.com correspondent and author Chris Covert presents his first non-fiction work detailing the drug and gang related violence in Mexico.

Chris gives us Mexican press dispatches of drug and gang war violence over three years, presented in a multi volume set intended to chronicle the death, violence and mayhem which has dominated Mexico for six years.
Click here for more information


Meet the Mods
In no particular order...


Steve White
Seafarious
Pappy
lotp
Scooter McGruder
john frum
tu3031
badanov
sherry
ryuge
GolfBravoUSMC
Bright Pebbles
trailing wife
Gloria
Fred
Besoeker
Glenmore
Frank G
3dc
Skidmark
Alaska Paul



Better than the average link...



Rantburg was assembled from recycled algorithms in the United States of America. No trees were destroyed in the production of this weblog. We did hurt some, though. Sorry.
3.235.184.215

Help keep the Burg running! Paypal: