Afghanistan
Nato rejects UN report on death of Afghan children
[Dawn] The US-led international coalition on Friday rejected a UN rights group's concern about reports that US military strikes have killed hundreds of children in Afghanistan during the past four years, saying they are "categorically unfounded".

The statement by the International Security Assistance Force came a day after the Geneva-based UN Committee on the Rights of the Child said the casualties were "due notably to reported lack of precautionary measures and indiscriminate use of force".

The coalition also dismissed that claim, saying that it takes special care to avoid civilian casualties.

The coalition said the number of children who died or were

maimed

from air operations dropped by nearly 40 per cent in 2012 compared with the year before, although it did not give specific figures.

The UN was reviewing a range of US policies affecting children for the first time since 2008. The release of the report coincides with an intensifying debate in Washington over US policy on drone targeting and Arclight airstrikes.

CIA Director-designate John Brennan faced a Senate Intelligence Committee confirmation hearing on Thursday. His defence of drone strikes to kill terror suspects, including Americans, is causing key

politician

s to consider lifting secrecy from the program.

In its report, the UN committee told the United States to "take concrete and firm precautionary measures and prevent indiscriminate use of force to ensure that no further killings and maiming of civilians, including children, take place."

Human rights and civil liberties groups applauded the findings.

The UN committee referred to "hundreds" of children killed since 2008 and expressed alarm that the figure had "doubled from 2010 to 2011".

It didn't provide specific numbers, but a report to the UN Security Council last April by Secretary-General
the ephemeral Ban Ki-moon


... of whom it can be said to his credit that he is not Kofi Annan...


's special representative for Children and Armed Conflict said the number of child casualties blamed on Arclight airstrikes conducted by international and allied Afghan forces doubled compared with the last reporting period, with 110 children killed and 68 injured in 2011.

The international coalition acknowledged US forces are sometimes responsible for civilian deaths "despite all efforts to avoid them," but said the overall number of civilian casualties declined by 49 per cent in 2012 compared with the previous year.

It also cited an August report from the UN mission in Afghanistan stating that the vast majority of Afghan civilian deaths are caused by the insurgency.

"The UN Committee on the Rights of the Child's concerns about reports of the death of hundreds of children as a result of attacks and Arclight airstrikes by the US military in Afghanistan are categorically unfounded," the coalition statement said.

"Equally unsubstantiated is their assertion that US forces use indiscriminate force during their operations. Finally, the committee's assertion that US troops do not exercise precautionary measures is entirely false."

Posted by: Fred || 02/10/2013 00:00 || Comments || Link || E-Mail|| [6464 views] Top|| File under:
Africa Horn
Iman: Women who were raped at Tahrir Square deserved it
"They tell you women are a red line. They tell you that naked women -- who are going to Tahrir Square because they want to be raped -- are a red line! And they ask Mursi and the Brotherhood to leave power!," he said.

Abu Islam added that these women activists are going to Tahrir Square not to protest but to be sexually abused because they had wanted to be raped.

"They have no shame, no fear and not even feminism. Practice your feminism, sheikha! It is a legitimate right for you to be a woman," he said.

"And by the way, 90 percent of them are crusaders and the remaining 10 percent are widows who have no one to control them. You see women talking like monsters," he added.


What, no juices? Your universe is sadly incomplete, O Imam.
Posted by: lord garth || 02/10/2013 00:00 || Comments || Link || E-Mail|| [6461 views] Top|| File under:
Communications with Ayman al Zawahiri highlighted in 'Nasr City cell' case
Egyptian prosecutors have uncovered a treasure trove of information in the so-called "Nasr City Cell" case, including correspondence between the terrorist who headed that cell and al Qaeda emir Ayman al Zawahiri. The Nasr City cell allegedly plotted various attacks inside Egypt and has connections to the Sept. 11, 2012 terrorist attack in Benghazi, Libya.

One of the two terrorists who led the Nasr City cell is Muhammad Jamal al Kashef (a.k.a. Abu Ahmad), who served Zawahiri in the Egyptian Islamic Jihad in the 1990s.

A computer recovered during a raid


O boy -- fun for certain clever lads and lasses, with mayhem to follow!

on an apartment in the Nasr City neighborhood of Cairo on Oct. 24, 2012 includes correspondence between Jamal and Zawahiri. Two such letters were discussed in the Egyptian press last week. The revelation is important for many reasons. For instance, Jamal's trainees reportedly participated in the Benghazi attack, which left four Americans, including a US Ambassador, dead.

The letters do not deal with the assault in Benghazi. They were written beforehand and summarize Jamal's various nefarious activities, including inside Libya.
Posted by: tipper || 02/10/2013 14:41 || Comments || Link || E-Mail|| [6463 views] Top|| File under:
Former US Diplomat: Europeans, Canada paid $89 million ransom to Al Qaeda
A former U.S. ambassador to Mali has alleged that France paid a $17 million ransom to free hostages seized from a French mining site -- cash she said ultimately funded the al-Qaeda-linked Islamist militants its troops are now fighting. French officials, whose soldiers are pushing north into the territory where the missing captives are believed to be held, denied paying any ransoms.

Huddleston, who served as ambassador to Mali and held positions in the State Department and Defense Department in the U.S. before retiring, told France's iTele network that the French money allowed al-Qaeda's North Africa branch to flourish in Mali.

Huddleston, the US ambassador to Mali from 2002-05, said Germany, other European countries (with the exception of Britain) and Canada had also paid ransoms which have served to finance the armed Islamist groups which last year seized control of northern Mali.

She said a total of as much as $89 million could have been paid out between 2004-11, but since it was paid through intermediaries including the Malian army, it was unclear how much would have reached Al-Qaeda in the Islamic Maghreb (AQIM) and its allies.
Posted by: tipper || 02/10/2013 01:06 || Comments || Link || E-Mail|| [6459 views] Top|| File under:
Rumor: Hamas sending troops to protect Morsi
Did Hamas dispatch 7,000 militiamen from the Gaza Strip to Egypt to protect President Mohamed Morsi, who is currently facing a popular uprising?

Reports that appeared in a number of Egyptian opposition media outlets in the past few days claimed that the militiamen entered Egypt through the smuggling tunnels along the border with the Gaza Strip.

The reports quoted unidentified Egyptian security officials as saying that the Hamas militiamen had been spotted in the Egyptian border town of Rafah before they headed toward Cairo, to shore up the Muslim Brotherhood regime of Morsi, which Hamas may have feared was in danger of collapse.

The officials claimed that the Hamas militiamen had been deployed in a number of sensitive locations in the Egyptian capital, including the Al-Ittihadiyeh Presidential Palace, as part of a plan to protect the Muslim Brotherhood regime.
Posted by: lord garth || 02/10/2013 00:00 || Comments || Link || E-Mail|| [6463 views] Top|| File under:
FJP to launch new political front
[Egypt Independent] The Muslim Brotherhood's Freedom and Justice Party said it will launch new political front called "The Conscious Front to Protect the Revolution."


Oh, snappy name!


The front, which will include Constituent Assembly members and other prominent political figures, was formed by the Brotherhood in order to counter the National Salvation Front, a coalition of opposition parties.

In a statement, the FJP said that some of the main participants in the new front included former presidential candidate Mohamed Selim al-Awa, Brotherhood figures Mohamed al-Beltagy and Helmy al-Gazzar, Cairo University political science professor Moataz Bellah Abdel Fattah, presidential adviser Seif Abdel Fattah, lawyer Essam Sultan, former Minister of State for Legal Affairs and Parliamentary Councils Mohamed Mahsoub, publisher Ibrahim al-Moallem, legal experts Tharwat Badawy and Ahmed Kamal Abul Maged, Ambassador Ibrahim Yossry and former Judges Club head Zakareyya Abdel Aziz, The Judges for Egypt movement Spokesperson Walid Sharaby.

Gazzar told Al-Masry Al-Youm that the front targets "being [a] national conscience that defends the continuity of the revolution as well as Egyptians' rights to freedom, dignity and justice." He added that the front includes figures that represent various political trends, and that it will not be a political party.

The also said that its slogan will be against "violence and bloodshed," and that it will stand for the rights of all political forces.

Posted by: Fred || 02/10/2013 00:00 || Comments || Link || E-Mail|| [6465 views] Top|| File under: Arab Spring
Opposition forces to march on Ettehadiya, Tahrir for Mubarak departure anniversary
[Egypt Independent] Four marches demanding the overthrow of President Mohamed Morsy will take place on the on the anniversary of the departure of former President Hosni Mubarak on Monday, 11 February.

April 6 Youth Movement Spokesperson Tareq al-Kholi said the marches will go from Nour Mosque in Abbasiya and Rabe'a al-Adawiya Mosque in Nasr City to Ettehadeya Palace, and from Sayeda Zeinab Mosque and Fatih Mosque in Ramsis toward Tahrir Square to demand the overthrow of Morsy and his punishment for the killing and torturing of protesters.

Khaled Telima, a member of the Popular Current's executive bureau, said that the commemoration of the stepping down anniversary would involve marches in working class areas with banners denouncing torture and abuse during Morsy's era, while a symbolic march of the martyrs will head to the houses of their families in different governorates.

The anniversary of the stepping down is a good time to highlight the demands of the revolution which have not been met by Morsy, Telima added, claiming that there were no freedoms, human rights or sound economic politics under Morsy.

A number of other movements and revolutionary forces have also announced their participation in the marches.

Posted by: Fred || 02/10/2013 00:00 || Comments || Link || E-Mail|| [6461 views] Top|| File under: Arab Spring
Egyptian Islamic Jihad mufti supports killing of opposition members
[Egypt Independent] Sheikh Osama Qassem, a prominent Egyptian Islamic Jihad member, has said that violence is an option to defend President Mohamed Morsy, while also supporting a hardline cleric's recent fatwa allowing the assassinations of NSF members.

Qassem said in an interview with Al-Masry Al-Youm published on Saturday that Islamists would carry weapons to defend Morsy if "saboteurs" continued to attack state establishments.



Qassem also said that the organization would return to its former violent ways as a last resort if security forces were "reluctant" to confront opposition members.

Qassem is considered the mufti for the once violent Egyptian Islamic Jihad, and spent 25 years in prison after being accused of assassinating the late president Anwar Sadat.

Asked about the latest statement by hardliner cleric Mahmoud Shaaban, Al-Azhar University professor, who had earlier issued a fatwa allowing the killing of NSF leaders, Qassem said that secular figures "deserved" to die.

Qassem added that Sharia allowed the killings, saying that people who protest violently against a ruler were guilty of "Haraba," a Quranic term defined as committing grievous crimes that "sow corruption and chaos on earth." Perpetrators are subject to severe punishment such as amputation and, in some cases, execution.

"The front deserves Haraba punishment," he added, describing it as a head of sectarianism.

Qassem also criticized Salafi parties' stances against such edicts, accusing them of "revolving within universe of the former president Hosni Mubarak."

"I'm not wondering of the Salafis' standing," he said. "If we remembered some of their stances before the revolution, we will find that they used to revolve within the deposed President Hosni Mubarak's universe. Some of them used to report [on] people for the sake of the ousted president."

Qassem also said that the organization would return to its former violent ways as a last resort if security forces were "reluctant" to confront opposition members.
Posted by: Fred || 02/10/2013 00:00 || Comments || Link || E-Mail|| [6460 views] Top|| File under: Takfir wal-Hijra
Mali Islamists Flee To Sudan's Darfur Region
[Ynet] Islamist fighters from Mali have reached Sudan's western Darfur region after fleeing French Arclight airstrikes and advancing ground troops, a Sudanese rebel group said on Friday.

French troops have pushed

beturbanned goons

out of cities and into desert and mountain hideouts in a four-week operation to prevent Mali becoming a base for attacks in Africa and Europe.
Posted by: trailing wife || 02/10/2013 00:00 || Comments || Link || E-Mail|| [6459 views] Top|| File under: al-Qaeda in North Africa
Arabia
US commends Yemen for seizing ship with Iranian weapons
The United States is commending Yemen for seizing a ship loaded with Iranian-supplied weapons apparently headed for rebels in the north, spokeswoman Victoria Nuland's statement reads. State Department spokeswoman Victoria Nuland said Saturday a Yemeni government investigation shows the weapons were loaded onto the vessel in Iran.

"According to Yemeni government officials, their initial investigation has revealed that the vessel was carrying a large shipment of explosives, mortars, rocket-propelled grenades, IED precursors, and most disturbingly, man-portable anti-aircraft missiles. These weapons are clearly designed to cause significant damage with the highest possible number of casualties and are a threat to both Yemen and the region."

The State Department says the origin of the ship and its cargo underscores Iran's ongoing evasion of six U.N. Security Council resolutions banning Iran from selling weapons.
Posted by: Steve White || 02/10/2013 00:00 || Comments || Link || E-Mail|| [6461 views] Top|| File under:
Yemen Says Latest Iranian Weapons 'Revealed Conspiracies against Its Stability'
[Yemen Post] Yemeni

security bigshot

s said on Saturday the weapons cargo seized recently at the Aden port has exposed Iran's attempts to destabilize Yemen which is preparing for a comprehensive dialogue conference.

At a

presser

, interior minister, Abdulqadir Qahtan, said the weapons were seized onboard an Iranian vessel, Jihan 1, and included anti-aircraft missiles and dangerous explosives and equipment.

Congratulating the Iranian people and government on the national day, he criticized the plots to destabilize Yemen through smuggling dangerous weapons. "Yemen is a

Mohammedan

country and its people are in need of food not cargoes of dangerous explosives and weapons designed to destroy humans and lands," he said.

At the news conference, chair of the national security system, Ali Hassan Al-Ahmadi, said Yemen is suffering from increasing smuggling of weapons and that the recently seized arms cargoes were very dangerous to the country's security.

"The cargoes should not be blamed on arms dealers and saboteurs. They included cleansing and dangerous explosives which means governmental and systemic bodies have been behind," he said.

On Friday, the state news agency Saba revealed that the Yemeni government had asked for help from the UN security council to investigate the latest weapons cargo pointing to Iran as being involved in that cargo.

"The recent arms cargoes were different from those smuggled by arms dealers which usually include light weapons such as pistols and machine guns," Al-Ahmadi said. "The latest cargo revealed clear evidence there are conspiracies to affect Yemen's stability and security".

He affirmed that Yemen has the right to defend its people and lands and will sue those involved in comprising to destabilize it.

Another interior ministry official revealed the complicated way the Iranian weapons were smuggled onboard a diesel transport ship saying it was carrying 73 tonnes of diesel and about 40 tonnes of dangerous weapons.

"The weapons were hidden and smuggled in a very complicated way inside one of the diesel tanks onboard the ship. The authorities discovered the cargo after hard search but definitely after obtaining reliable information about it," the official continued.

In recent months, several arms cargoes have been placed in durance vile
I ain't sayin' nuttin' widdout me mout'piece!
at Yemeni ports including Turkish pistols and equipment to produce light weapons.


Posted by: Fred || 02/10/2013 00:00 || Comments || Link || E-Mail|| [6459 views] Top|| File under: Govt of Iran
Yemen Asks Security Council to Help Investigate 'Suspicious Weapons Cargo'
[Yemen Post] Yemen has officially asked the UN security council to help investigate a weapons cargo which has been recently seized off the country, the state news agency reported on Friday.

The Yemeni authorities have suspected Iran of shipping the weapons, which included anti-aircraft missiles, to an

gang

as part of the Iranian support of to Shiites in the far north and separatists in the south to destabilize the country.

Iran has denied any link to the cargo, which was part of other several arms shipments Yemen has recently seized at its ports including pistols and other equipment produced in Turkey.

The Yemeni representative to the UN Jamal Al-Salal handed the Yemeni request to Gary Francis, the chair of the UN security council committee on monitoring the sanctions against the Iranian republic, Saba said.

The request was made after preliminary investigations by the Yemeni authorities revealed that Iran was involved in the weapons cargo, according to the agency.

Yemen's leader Abdrabu Mansour Hadi has several time accused Iran of seeking to destabilizing his country.

The accusations included that Iran is providing financial and arms support to the Shiite Houthi
...a Zaidi Shia insurgent group operating in Yemen. They have also been referred to as the Believing Youth. Hussein Badreddin al-Houthi is said to be the spiritual leader of the group and most of the military leaders are his relatives. The Yemeni government has accused the Houthis of having ties to the Iranian government, which wouldn't suprise most of us. The group has managed to gain control over all of Saada Governorate and parts of Amran, Al Jawf and Hajjah Governorates. Its slogan is "God is Great,

Death to America™

", Death to Israel, a curse on the Jews" ...
Group and violent, armed factions which are seeking the separation of the south. Hadi also revealed the arrest of several Iranian spy cells but Iran has rejected the accusations.


Posted by: Fred || 02/10/2013 00:00 || Comments || Link || E-Mail|| [6460 views] Top|| File under: Govt of Iran
Bangladesh
BNP baffled by youth factor
[Bangla Daily Star] BNP is left bewildered by the dramatic developments in the last one week, as the party appears undecided whether to back its ally Jamaat-e-Islami
...The Islamic Society, founded in 1941 in Lahore by Maulana Sayyid Abul Ala Maududi, aka The Great Apostosizer. The Jamaat opposed the independence of Bangladesh but has operated an independent branch there since 1975. It maintains close ties with international Mohammedan groups such as the Moslem Brotherhood. the Taliban, and al-Qaeda. The Jamaat's objectives are the establishment of a pure Islamic state, governed by Sharia law. It is distinguished by its xenophobia, and its opposition to Westernization, capitalism, socialism, secularism, and liberalist social mores...
wholeheartedly over the war crimes trial or endorse the youths demanding exemplary punishment to war criminals.

Senior BNP leader Toriqul Islam on Monday said his party would not support Jamaat's demand for scrapping the war crimes tribunals.

The same day, Jamaat, which continued its vandalism and attacks on law enforcers across the country, warned of a civil war unless the tribunals are scrapped and its leaders are freed.

Against this backdrop, when International Crimes Tribunal-2 sentenced Jamaat leader Abdul Quader Mollah to life imprisonment for war crimes on Tuesday, hundreds of youths led by a group of bloggers poured into Shahbagh demanding death penalty for Mollah.

BNP perceived the youths as ruling party supporters, who were up to a new political game.

But as the protesters refused to allow any AL leaders to speak at the Shahbagh gathering over the next few days, it became increasingly clear that the gathering was apolitical. The protests have practically shaken Jamaat's confidence about the future of its movement.

By detaching itself from such a mass protest, a major party like BNP is actually distancing itself from the youths and also from the pro-liberation forces, said a number of senior BNP leaders.

Talking to The Daily Star, a section of BNP policymakers said they want to observe the Shahbagh movement for another couple of days to be sure that the movement is apolitical.

"Of course, the Shahbagh movement is a general people's movement. And we salute them," said acting BNP secretary general Mirza Fakhrul Islam Alamgir.

BNP leader Sadeque Hossain Khoka told a rally yesterday that they respect the youths' emotions about the Liberation War, but at the same time the youths should raise voice against the government's corruption.

BNP standing committee member Moudud Ahmed told The Daily Star, "There was no doubt that the agitation was initiated by a group of youths spontaneously. But later we saw that the ruling party, its ministers and its student wing Bangladesh Chhatra League
... the student wing of the Bangla Awami League ...
played a major role in the movement."

Admitting that his party was still hesitant about extending support to the protesters, Moudud said BNP high-ups will meet in a couple of days to come to a decision about the party's position on the issue.

Asking not to be named, a number of BNP standing committee members told The Daily Star that BNP would suffer if it fails to read the youths' mind. They were not sure about the position of the party's top leadership on the issue.

"We should support the youths' movement even if it goes against our electoral ally Jamaat," a BNP leader said wishing anonymity.

Another BNP leader observed that the party was in a dilemma about the youths' movement, as both the Jamaat issue and youths' support are closely intertwined with it.

Posted by: Fred || 02/10/2013 00:00 || Comments || Link || E-Mail|| [6462 views] Top|| File under: Jamaat-e-Islami
Britain
Preachers of hate who spread their violent word on British TV channels
They're finally noticing, are they? Threats to Jews and Christians have gone unremarked. Maybe harassing gays is deemed to have crossed a line ....

Muslim fundamentalists have used British television channels to preach in favour of violent crime and killing "apostates".

The communications watchdog, Ofcom, has made a series of rulings against channels which allowed "inflammatory" material to be broadcast in breach of rules which forbid extreme opinions gaining a platform on British television.

The cases, disclosed today, include examples of an imam telling viewers that those who disrespect the prophet Mohammed should be killed, and another broadcaster saying homosexuals should be beaten and tortured.

The stations were found to have committed serious breaches of the broadcasting code by allowing the extreme opinions to be aired unchallenged.

Last night experts warned that the extent and seriousness of the broadcasting breaches raises questions over whether extreme Muslim speakers who were previously confined to small audiences in mosques are able to reach thousands more people by broadcasting intolerant teachings on television.

Although the channels have tiny audiences compared to the mainstream, they are targeted at Muslim communities, including people of Pakistani background, with some of the content being broadcast in Urdu and other languages.

The cases identified by Ofcom include:

* An Islamic scholar who told viewers: "It is your duty ... to kill those who insult Prophet Mohammed."

* A preacher banned from coming to Britain who used the channel - which he co-owns - to say anyone who left Islam should be put to death.

* A phone-in presenter who advocated "eliminating" anyone who disrespected Mohammed.

In some cases the channels had also breached a rule which states that they must keep recordings of all their output, raising the possibility that other inflammatory material has been broadcast but cannot be traced.

With the exception of one radio broadcaster, the channels ruled against by Ofcom are broadcast on the satellite provider Sky. It has no legal responsibility for what is broadcast on the channels it carries. It is up to the stations themselves to make sure they meet Ofcom's standards and they can be fined or taken off the air if they do not.

The disclosure of the rulings by the broadcasting regulator comes despite a report in 2010 which warned that extremist material was being broadcast.

Tala Rajab, the researcher who wrote the report for Quilliam, the anti-extremist think-tank, said the fresh findings by Ofcom raised serious questions over the regulation of broadcast material.

"Some of these recent incidents have been quite shocking," he said.

"If this had happened in a mosque the police would be right in pursuing a criminal investigation. But because they are being broadcast on television channels for some reason there seems to be little appetite for looking into these extreme messages.

"If these kind of comments were made against black people, for example, you can imagine a channel being shut down overnight, particularly if they had incited violence against a minority."

The 2010 report found that the Islam Channel, Britain's largest Islamic broadcaster, had continued to ignore Ofcom rules about impartiality and allowed controversial viewpoints to be aired despite a fine and other sanctions being imposed. It is not among the subjects of the five Ofcom rulings disclosed today.

Maybe that's because Sky is 39% owned by Murdoch's News Corp and Islam Channel isn't.
Posted by: lotp || 02/10/2013 00:00 || Comments || Link || E-Mail|| [6460 views] Top|| File under:
Iranians protest at US embassy in London over Camp Liberty killings
[GUARDIAN.CO.UK] Demonstrators protested outside the US embassy in London on Saturday after attackers fired rockets at a refugee camp for an Iranian exile group in Iraq, killing six people and wounding more than 40.

The attack was at a former American military base near Storied Baghdad,


...located along the Tigris River, founded in the 8th century, home of the Abbasid Caliphate...


known as Camp Liberty, which houses opponents of the regime in Iran.

Members of the Iranian community in

Britannia

gathered outside the US embassy, calling on the US government to facilitate the transfer of the 3,100 Iranian dissidents in the camp back to another camp in Iraq, Camp Ashraf, where they were before.

Lord Carlile QC, spoke on behalf of the British Parliamentary Committee for Iran Freedom, a 120-strong cross-party group of MPs and peers which supports the Iranian opposition.

He said: "We should demand that the UK government takes immediate action to bring this matter to the UN security council and takes steps to ensure that the residents of Camp Liberty are given humanitarian aid and returned to Camp Ashraf.

"It is time for weakness to cease in the diplomatic approach to Camp Liber The Iraqi ambassador should be summoned to the Foreign Office immediately."

Camp Ashraf was home to Iranian dissidents in Iraq for 26 years and is said to be 80 times bigger than Camp Liberty.ty.
Posted by: Fred || 02/10/2013 00:00 || Comments || Link || E-Mail|| [6461 views] Top|| File under: Govt of Iraq
Caribbean-Latin America
Death toll in Mexican Drug War rises to 2,243 since December 1st

For a map, click here

By Chris Covert
Rantburg.com

A total of 2,243 individuals have been murdered in Mexico since December 1st, 2012, according to Mexican news accounts.

A news report posted on the website of Milenio news daily said that the total includes soldiers, civilian government officials including police agents, as well as civilians. The toll includes all murders linked to organized crime activity, whether or not involved with organized crime.

The report, a compilation of statistics from the Mexican military forces and civilian security agencies, is the first time since September, 2011 that those statistics have been released. In 2011, the government of former president Felipe Calderon ceased to supply those figures because, it was later stated, some of those deaths may have been prejudged by the connection to organized crime activity.

In 2011, cumulatively the total deaths attributable to organized crime stood at 47,515 from December 1st, 2007 to September, 2011. It wasn't until November, 2012 that it was revealed why the statistic compilation was stopped, by Oscar Vega, head of the Mexican Sistema Nacional de Seguridad Publica.

According to the data supplied by the Milenio article, intentional homicides attributable to organized crime declined by 39 cases to 1,068 deaths. Included in those deaths are 30 civilian officials killed in the line of duty and six individuals killed which were "beyond the facts", as the article termed it. That presumably meant those deaths were civilians caught in crossfires.

The statistics claim the number of deaths attributable to armed confrontations between drug gangs declined by 86 percent from December, 2012 to January, 2013. Part of of newly elected Mexican President Enrique Pena Nieto's security strategy is to reduce violence.

According to the report, 1,050 individuals were wounded in armed confrontations with 722 being involved in organized crime, 223 of whom were described as innocent and 105 were public servants such as police and military.

The new report has not come without criticism from political opponents. According to a news account posted on the website of El Arsenal news daily, Partido de Democratica Revolucion (PRD) general secretary Alejandro Sanchez Camacho characterized the new statistics as "scary". Sanchez Camacho said Pena's strategy was the same as his predecessor President Calderon, adding he could not give President Pena six years to implement his new security strategy.

The report is a stunning change from previous news reports in Mexican press which had indicated that the Mexican federal government was not planning to report all deaths in the new security strategy, or was going to slow the reporting of those deaths. It now appears that part of the new strategy is to present more finely granulated data as to casualties in Mexico's drug war.

December 1st, 2012 was the first day of the term of President Pena. President Pena ran on a platform to transform how the Mexican government deals with its massive organized crime problem.

President Pena has placed his Secretaria de Gobernacion (SEGOB) or interior ministry -- in the form of Miguel Osorio Chong, who now appears to function as Pena's plenipotentiary on security matters -- front and center on the Mexican federal government response to its organized crime problem. SEGOB compiled the statistics on murders and injuries attributable to organized crime.

Chris Covert writes Mexican Drug War and national political news for Rantburg.com
Posted by: badanov || 02/10/2013 00:00 || Comments || Link || E-Mail|| [6474 views] Top|| File under:
Caucasus/Russia/Central Asia
UK to sell military equipment to Uzbekistan after Afghan withdrawal
Great Britain will sell military hardware to Uzbekistan in exchange for safe passage for the thousands of vehicles and containers that are to be brought home from Afghanistan, RIA Novosti reported on Friday, Times reported with reference to British Defense Minister Philip Hammond. London plans to complete withdrawing troops from Afghanistan by late 2014.

According to the draft agreement, which has not been discussed by the British Parliament, Uzbekistan will ensure transporting British equipment through its territory. During his visit to the Afghan province, Hammond said that the treaty is under ratification.

"We do not sell weapons that can be used for internal repression of any country," he said. "However, after 2014 Uzbekistan will face new risks. The matter rests not only in protection from the rebels or the Islamists, but fight against crime and drug trafficking."

The minister said that the British military equipment that can be sold at a reduced price to Tashkent, will help increase security at the Uzbek-Afghan border, which will be vulnerable after withdrawing the international coalition from Afghanistan.

According to the British military leadership, up to 80 tons of military equipment is taken out of Afghanistan every two days. But after the 11 year operation, there are still 6,500 containers with ammunition and 2,600 vehicles.
Posted by: Steve White || 02/10/2013 00:00 || Comments || Link || E-Mail|| [6469 views] Top|| File under:
China-Japan-Koreas
U.S. Congress to Ban Food Aid to N.Korea
Except that there's an exception...

The U.S. Congress is expected to pass a bill banning food aid to North Korea this year. The same bill was put before the Congress last year but was shelved due to partisan dispute over the federal debt, extending the current Farm Act for another nine months.

A congressional source on Wednesday said Senate majority leader Harry Reid re-introduced the Farm Bill late last month prohibiting the diversion of funds raised for foreign aid to send food to the North. The U.S. has given food aid to the North from funds from the U.S. Agency for International Development. The bill would ban the practice until 2018 except if the president grants an exception he considers in the U.S. interest.


And there it is. Champ can do as he wishes. And we wonder why he feels so imperial -- Congress not only lets him get away with it, they write it into the law.
Posted by: Steve White || 02/10/2013 00:00 || Comments || Link || E-Mail|| [6474 views] Top|| File under:
Home Front: WoT
Petraeus brought down by vengeful CIA agents and his own bodyguards
So we have a CIA that did its best to bring down George Bush, and now (allegedly) has brought down Petraeus. Perhaps that's why Champ had Panetta and now Brennan there, to keep the CIA under control. Real question is, did the CIA people who organized this do it on their own or did they have some encouragement? After all, it's a convenient and near-untracable way for Champ to ruin a political opponent.

It does illustrate an important lesson for powerful men: keep your pants zipped.

David Petraeus was betrayed by his own bodyguards and vengeful high-ranking enemies in the CIA, who made sure his affair with his biographer was exposed to the public, a new book claims.

MailOnline can reveal a new angle on the story that rocked Washington last fall. It comes from two retired special operations commandos - a Navy SEAL and a Green Beret - who say they discovered a plot against the former CIA director while doing research about the attacks on the U.S. consulate in Benghazi, Libya.

Senior CIA officers targeted Petraeus because they didn't like the way he was running the agency - focusing more on paramilitary operations than intelligence analysis. They used their political clout and their connections to force an FBI investigation of his affair with Paul Broadwell and make it public, according to 'Benghazi: The Definitive Report.'

'It was high-level career officers on the CIA who got the ball rolling on the investigation. It was basically a palace coupe to get Petraeus out of there,' Jack Murphy, one of the authors, told MailOnline.

Murphy and co-author Brandon Webb also revealed that the September 11 Benghazi terrorist attack that killed four Americans, including Ambassador Chris Stevens, was retaliation by Islamist militants who had been targeted by covert U.S. military operations.

The book claims that neither Stevens nor even Petraeus knew about the raids by American special operations troops, which had 'kicked a hornet's nest' among the heavily-armed fighters after the overthrow of Libyan dictator Muammar Gaddafi.

John Brennan, President Barack Obama's Deputy National Security Adviser, had been authorizing 'unilateral operations in North Africa outside of the traditional command structure,' according to the e-book. Brennan is Obama's pick to replace Petraeus as head of the CIA.

Perhaps the most startling accusation in the book is that Petraeus' affair with his biographer Paula Broadwell was leaked by the members of his personal protection detail.

The authors say that senior intelligence officers working on the 7th floor of Central Intelligence headquarters in Langley, Virginia, used their political clout to ensure that the FBI investigated the former Army general's personal life. They then told Petraeus that they would publicly humiliate him if he didn't admit the affair and resign.

'It was well known to Petraeus's Personal Security Detachment (bodyguards) that he and Broadwell were having an affair. He wasn't the only high-ranking Agency head or general engaged in extramarital relations, but when the 7th floor wanted Petraeus out, they cashed in their chips,' Webb and Murphy write.

The book continues: 'The reality of the situation is that high-ranking CIA officers had already discovered the affair by consulting with Petraeus's PSD and then found a way to initiate an FBI investigation in order to create a string of evidence and an investigative trail that led to the information they already had--in other words, an official investigation that could be used to force Petraeus to resign.'

Webb and Murphy said the CIA bureaucracy wanted Petraeus out of the CIA. Senior officials were furious over the way he had been running the agency since he was appointed in September 2011. He was turning the agency's focus from intelligence gathering and analysis to paramilitary operations, including drone strikes.

Additionally, he ran the CIA like a four-star general, instead of treating it like a political institution, the authors say. His management style made countless powerful enemies within the CIA.

On November 9, three days after Obama's reelection, Petraeus shocked the nation by resigning as Director of the Central Intelligence Agency and admitting that he had been sleeping with Broadwell - whom he had met while she was researching her biography of him, 'All In: The Education of General David Petraeus.'

Before he was publicly castigated, Petraeus was the most high-profile and highly-respected commander in the military. His counter-insurgency strategy was credited with turning the tide in the Iraq War and securing the country so U.S. troops could withdraw. He also commanded a surge of American forces in Afghanistan.

Petraeus, 60, earned a Ph.D. from Princeton University and was hailed as a 'warrior scholar.' Before his resignation, he was mentioned as a possible vice presidential nominee for Republican candidate Mitt Romney.

Petraeus' public image is in shambles after the affair went public.

'It's almost like they wanted him not just to resign but that they wanted him kicked out of the political game for at least a number of years,' Murphy told MailOnline.


Who's the "they" here: the CIA operatives or Obama?

Media reports indicate that the FBI began investigating Petraeus' affair with Broadwell after Tampa socialite Jill Kelley, a friend of Petraeus and his wife Holly, reported that she had received threatening emails from the mistress warning her to stay away from Petraeus.


A story that has always seemed too pat...

The authors say that Kelley's report may have started in the FBI investigation - but CIA officers pressured the Justice Department to keep the inquiry open.

Webb said his sources in the FBI told him federal agents wanted to close down their investigation when they learned that nothing illegal had happened, but they were told to keep digging. The FBI investigators, Webb says, never wanted to out Petraeus' affair.

Murphy said he learned of the 'palace coup' from current and former members of the CIA.

The authors claim that Petraeus was already on his way out when the scandal broke. They learned weeks before that he was interviewing for teaching jobs at Princeton University.

Petraeus was furious, they say, because he was kept in the dark about the raids being conducted without his knowledge by the Pentagon's Joint Special Operations Command (JSOC) across Libya and North Africa.

Webb and Murphy claim that the September 11, 2012, attack on the U.S. consulate and a CIA outpost in Benghazi proved to Petraeus that he was an outsider in the Obama administration and that he would remain marginalized as long as he was at the CIA.

The central premise of 'Benghazi: The Definitive Report' is that the attacks were precipitated by secret raids JSOC had performed in Libya. An attack on the Islamist group Ansar al-Sharia days before September 11 may have been the final straw. Heavily-armed militants with Ansar al-Sharia attacked the consulate on September 11 as retaliation, the book claims. Ambassador Chris Stevens and Foreign Service Officer Sean Smith died of smoke inhalation when insurgents set fire to the consulate.

After the raid, the militants launched a second attack against a CIA annex across town. It was there that CIA security contractors Ty Woods and Glen Doherty - both former U.S. Navy SEALs - were killed when their position took a direct hit from an enemy mortar.

Webb and Murphy said they wrote the book to reveal 'the truth' behind the attack. They say news accounts of the incident have often been inaccurate because journalists have not had inside access to the people who were on the ground at the time.

The authors have been frustrated, they say, by politicians who have attempted to twist the facts of the case to suit their own ends. Conservatives sought to use the attack as an election issue and place the blame on Obama. Democrats and the Obama administration have worked to deflect responsibility and downplay the warning signs that were present before the consulate was raided.

Webb and Murphy claim that the 'inside' story of the attack - as told by their connections in the CIA and special operations units of the military - show that Brennan never warned the CIA or Stevens about ongoing U.S. military operations in the country. Had the State Department and the intelligence community known about what was happening, they would have stepped up security in Benghazi and could have prevented the tragedy.

Webb counts Doherty, 42, as one of his best friends and he is furious that the real story of what happened has not yet surfaced.

He said Doherty and a team of CIA security officers chartered a flight from Tripoli to Benghazi when the consulate came under attack - despite initial resistance from the CIA - to rush to the aid of the Americans who were in danger.

Both authors are well-positioned to access classified insider information about the attack. They run SOFREP.com, a news site written and edited by current and former members of the special operations community.

Webb served as an Navy SEAL for ten years and deployed overseas five times. He left the Navy in 2006. Murphy served eight years in the U.S. Army, including as an Army Ranger and a Special Forces Green Beret. He deployed overseas three times before retiring in 2010. He is currently studying political science at Columbia University.

Calls to the White House were not returned on Saturday. The CIA could not be reached on Saturday.
Posted by: Steve White || 02/10/2013 11:13 || Comments || Link || E-Mail|| [6471 views] Top|| File under:
India-Pakistan
Giving up: Der Spiegel is pulling out its only correspondent from Pakistan
The respected German publication Der Spiegel is pulling out its Islamabad-based correspondent Hasnain Kazim this year and no one is coming to replace him. As he departs so does the German interest in Pakistan.

Kazim, 38, the only German journalist working here, shared his views on Pakistan at the Karachi Press Club on Thursday. After spending four years, he confesses to be still searching for answers to many questions.

"What does Pakistan stands for? Does it want to be an Islamic State? If so, then which Islam would it be?" he wondered. "I admit that I have failed to find the answers." In his conversations with politicians and general public, some issues surfaced that left him wondering what people are seeking.

"A lot of people I speak to support democracy," he said. "But at the same time, you talk to an average person and he says 'Oh, I think that things were better under (General) Musharraf's rule'."
Posted by: tipper || 02/10/2013 15:17 || Comments || Link || E-Mail|| [6462 views] Top|| File under:
Malik urges Taliban to nominate 'real representative' for talks
[Dawn] Interior Minister Rehman Malik


Pak politician, Interior Minister under the Gilani government. Malik is a former Federal Investigation Agency (FIA) intelligence officer who rose to head the FIA during Benazir Bhutto's second tenure. Malik was tossed from his FIA job in 1998 after documenting the breath-taking corruption of the Sharif family. By unhappy coincidence Nawaz Sharif became PM at just that moment and Malik moved to London one step ahead of the button men. He had to give up the interior ministry job because he held dual Brit citizenship.


on Saturday urged Pak Taliban to nominate their real representative, if they are serious in holding peace talks with the government.

Speaking to media representatives, he said the Tehrik-e-Taliban Pakistain (TTP) is not serious in holding a dialogue with the government, as, he said, they have nominated a "murderer and proclaimed offender for talks."

Expressing their willingness for conditional peace talks with the government, the Pak Taliban had called for three top politicians of the country -- PML-N chief
Nawaz Sharif


... served two non-consecutive terms as prime minister, heads the Pakistain Moslem League (Nawaz). Noted for his spectacular corruption, the 1998 Pak nuclear test, border war with India, and for being tossed by General Musharraf...


, Jamaat-e-Islami
...The Islamic Society, founded in 1941 in Lahore by Maulana Sayyid Abul Ala Maududi, aka The Great Apostosizer. The Jamaat opposed the independence of Bangladesh but has operated an independent branch there since 1975. It maintains close ties with international Mohammedan groups such as the Moslem Brotherhood. the Taliban, and al-Qaeda. The Jamaat's objectives are the establishment of a pure Islamic state, governed by Sharia law. It is distinguished by its xenophobia, and its opposition to Westernization, capitalism, socialism, secularism, and liberalist social mores...
Ameer Syed Munawar Hasan, and the chief of the JUI-F
Maulana Fazlur Rehman
Deobandi holy man, known as Mullah Diesel during the war against the Soviets, his sympathies for the Taliban have never been tempered by honesty ...
-- to act as guarantors for negotiations for stopping the armed conflict in the country's tribal areas.

TTP

front man

Ehsnaullah Ehsan, in a video interview on Feb 3 appearing with Adnan Rashid, the prime convict in the
Pervez Perv Musharraf


... former dictator of Pakistain, who was less dictatorial and corrupt than any Pak civilian government to date ...


attempted

suicide kaboom

case, said that if the above mentioned politicians acted as guarantors for the peace talks, they would be willing to negotiate in the best interest of the country.

The interior minister suggested today that different factions of Pak Taliban should form a team after consulting each other for the negotiations. He said the dialogue process before the coming elections will be a welcome step.

Posted by: Fred || 02/10/2013 00:00 || Comments || Link || E-Mail|| [6465 views] Top|| File under: Govt of Pakistan
Engineer Shaukatullah replaces Kausar as KP governor
[Dawn] On the advice of the prime minister,
President Asif Ali Ten Percent Zardari


... husband of the late Benazir Bhutto, who has been singularly lacking in curiosity about who done her in ...


on Saturday appointed Engineer Shaukatullah Khan as new governor of Khyber-Pakhtunkhwa


... formerly NWFP, still Terrorism Central...


province, replacing Barrister Masood Kausar, DawnNews reported.

The newly appointed governor, previously holding the portfolio of Federal Minister for States and Frontier Region, met the president along with Prime Minister Raja Pervez Ashraf on Friday.

Sources told DawnNews that Kausar was replaced due to his ill-health.

Barrister Kausar was appointed governor by the president on Feb 8, 2011, bringing to an end the three-year-long tenure of Owais Ahmad Ghani, who oversaw the army launching a series of military operations in the militancy-infested Fata, including the

turban

s' stronghold of South

Wazoo

.

Engineer Shaukatullah belongs to a small town, Nawagai, in Bajaur agency. His father, Haji Bismillah Khan, was elected as a MNA twice from his native town. His brother, Inayatullah, is a senator.

Posted by: Fred || 02/10/2013 00:00 || Comments || Link || E-Mail|| [6461 views] Top|| File under: Govt of Pakistan
Lal Masjid cleric's interview in burqa still a mystery
[Dawn] Maulana Abdul Aziz removing his veil of his burqa on the state run PTV remains the defining image of the Lal Masjid crisis of 2007.

But nearly six years later, it is still not clear whose brainwave led to this spectacle. Both the federal secretary of information and the man managing PTV have little idea whose idea this was.

The Lal Masjid Commission grappled with the mystery on Friday in Islamabad.

A conflict between the Musharraf regime and the Lal Masjid administration provided a basis for the operation which started on July 3 and lasted till July 11, 2007.

The clampdown claimed lives of 103 persons, including 10 army personnel and one Ranger.

Maulana Aziz, the Khateeb of Lal Masjid, who was also the principal of Jamia Faridia was tossed in the calaboose
Please don't kill me!
by the law enforcement agencies on July 4, 2007 a day after the forces launched the operation.

Aziz who was 'caught' slipping out of the mosque in a burqa was presented on PTV on July 4, 2007.

The one man commission of Justice Shehzado Sheikh of Federal Shariat Court (FSC), however, remained firm that the issue was an important one as he felt that the orchestrated manoeuvre worsened an already tense situation.

The judge pointed out that the government had announced a general pardon and Rs5000 cash reward for the embattled students of Lal Masjid who were willing to come out and surrender.

But once Aziz was 'humiliated' thus in the 'drama on television, his infuriated followers stayed put and died in the subsequent operation.

Initially he was shown wearing burqa, the veil of which he then threw back from his face and the interview began.

Justice Sheikh began by asking MD PTV Mirza Yousaf Baig why he allowed the interview at that critical time.

Mr Baig surprised the judge as well as others when he said, "I never ordered the airing of the interview," adding that "I had expressed my reservations to then secretary information and told him that the interview would have serious implications."

However,


a person who gets all wrapped up in himself makes a mighty small package...


Baig added that "the secretary information asked me to air the interview and I passed on the instructions to the chief coordinator of the television."

He further revealed that he had no idea that Aziz would be interviewed while wearing the 'burqa', claiming that he found out about the 'disguise' once the interview had been recorded.

Mr Baig informed the court that the decision had taken "elsewhere".

However,


the difference between stupidity and genius is that genius has its limits...


when the commission turned to then secretary information Anwar Mehmood, his answers were not any more enlightening. He said, "I was asked to telecast the interview".

Later when asked to explain what he meant, Mr Mehmood told Dawn, "After the arrest of Maulana Aziz, I received a call from an unknown number and the caller asked me to record and air the interview of the

holy man

."

When asked whether he tried to verify the identity of 'unknown caller', he replied "no because I was not in a position to trace the caller."

Recording his testimony before the commission, then federal minister for interior Aftab Ahmed Khan Sherpao also said that timing of the interview was terrible.

He, however, added that when the military started the operation, he was not in Pakistain, adding that the interior ministry had nothing to do with the operation though it tried to settle the issue peacefully.

He said that after the operation Maulana Aziz was not sent to Adiala Jail but was kept in house arrest along with his family members in a rest house near Simly Dam.

President Gen (retired)
Pervez Perv Musharraf


... former dictator of Pakistain, who was less dictatorial and corrupt than any Pak civilian government to date ...


and then prime minister Shaukat Aziz had been summoned to appear before the commission on Friday, but both of them remained absent.

Posted by: Fred || 02/10/2013 00:00 || Comments || Link || E-Mail|| [6461 views] Top|| File under: Govt of Pakistan
Iraq
Report: Iraq PM 'Invites' Iran to Seize US Embassy in Baghdad
Iraq allegedly has agreed to allow 50,000 Iranian Basij militia troops into the country to help suppress riots against the government and seize Arab and other foreign embassies, including that of the United States. The two leaders allegedly agreed to allow the Basij forces to attack and occupy the foreign embassies considered hostile to Iran in Baghdad, and to detain their staffs.

Iraq's Prime Minister Nuri al-Maliki and Iranian military commander Qassaem Soleimani, head of Iran's Al Qods Force, allegedly shook hands on the plan over the weekend at a meeting in Baghdad. Pledging 50,000 Basij military troops to help al-Maliki put down the nationwide riots against his government, Soleimani was quoted as saying "the Iraqi Front is the last front to defend the security of Iran."

The report, which appeared Saturday on the Voice of Iraq website and that of the Nashwan News, apparently offered enough evidence to create concern among analysts in the United States. "Even if there is a slim chance that the report is true, it should be published immediately," commented U.S.-based Middle East strategy expert Mark Langfan.

U.S. embassies have become an increasingly popular target for disgruntled Islamists who wish to whip up popular support, attempt to terrorize Western leaderships or terrorize a local population into submission, such as last year's September 11, 2012 attack on the U.S. Consulate in Benghazi, Libya in which four American diplomats were killed -- including U.S. Ambassador to Libya Christopher Stevens.
Posted by: tipper || 02/10/2013 03:24 || Comments || Link || E-Mail|| [6471 views] Top|| File under:
Iraqi Christian leader: Arab Spring promoting bloodshed
[Egypt Independent] The newly appointed patriarch of Iraq's largest Christian community said on Saturday that the Arab Spring had been hijacked by narrow interests and had promoted tension and bloodshed.

Asked about the impacts on Christians of the 2011 Arab Spring uprisings across the Middle East that eventually led to the ouster of strongmen in Tunisia, Egypt, Yemen and Libya and the conflict in Syria, the head of the Chaldean Church Louis Sako said the changes had initially signaled hope.

"But unfortunately, it went in a different direction, and was taken over by a narrow faction," Sako told AFP in an interview.

"We are watching the situation in the Arab Spring countries. Where is the spring? There are fights, there is tension, and there is blood and corruption."

Sako was selected as the new patriarch of the Iraq-based Chaldean Church on 1 February, replacing Emmanuel III Delly who retired in December after reaching the upper age limit of 85.

The Chaldean church, which has 700,000 followers and uses Aramaic -- the language that Jesus Christ would have spoken -- belongs to one of the oldest Christian communities in the world.

But along with other Iraqi Christian communities, it suffered persecution, forced flight and killings in the aftermath of the 2003 US-led invasion.

According to the UN High Commissioner for Refugees, many thousands fled after 44 worshippers and two priests were killed in an attack on a Syriac Catholic church in Baghdad on 31 October 2010, an atrocity claimed by Al-Qaeda.

Posted by: Fred || 02/10/2013 00:00 || Comments || Link || E-Mail|| [6462 views] Top|| File under: Govt of Iraq
Israel-Palestine-Jordan
Accord evades Fatah, Hamas in Palestinian unity bid
[Egypt Independent] Palestinian factions meeting in Cairo to seal a reconciliation deal between Fatah and Hamas were to hold a second round of talks on Saturday after the failure of initial efforts, delegates said.

The talks are being held under the umbrella of the provisional governing body of the Palestine Liberation Organization, which is charged with bringing non-members Hamas and Islamic Jihad into the PLO.

A round of discussions on Friday night lasted eight hours.

"The atmosphere was positive but we need another meeting to sort out some interpretations and differences in point of view," Maher al-Taher, head of the Popular Front for the Liberation of Palestine, told reporters.

PLO executive committee member Wassel Abu Yussef said the main differences were over polls to the Palestine National Council, the PLO's parliament, and over legislative and presidential elections in the Palestinian territories.

"Fatah wants the [transitional non-partisan] government [tasked with organizing the elections] formed at the same time as a decree setting the date for elections," Abu Yussef explained.

"Hamas wants the government to be formed first to end the division before the date of elections is decided."

Also, Fatah and independent figures in the PLO provisional governing body want the same system to apply for the PNC and parliament, whereas Hamas wants proportional representation within the Palestine National Council.

The Islamist movement which rules Gaza wants a breakdown of 75 percent proportional representation for polling in the West Bank and Gaza Strip, and the rest under a one-person, one-vote system.

Palestinian President Mahmoud Abbas, who heads Fatah and the PLO, has convened the conference of all Palestinian organisations in the Egyptian capital, where his party and Hamas signed a reconciliation agreement on 27 April 2011.

Most of its clauses have gone unheeded and deadlines have been postponed.

Posted by: Fred || 02/10/2013 00:00 || Comments || Link || E-Mail|| [6460 views] Top|| File under: Hamas
Southeast Asia
Joint army-MILF battalions to provide security for presidential visit
A battalion from the Philippine army's 6th Infantry Division and another battalion from the central command of the Moro Islamic Liberation Front (MILF) will provide security during President Aquino's scheduled visit on Monday in the MILF stronghold of Sultan Kudarat, Maguindanao, near its main camp, Darapanan.

Aquino is set to launch a program which "aims to uplift the health, education and livelihood conditions in MILF communities towards realizing long-term peace and development for Bangsamoro that will benefit all Filipinos." The project, led by the Office of the President, is in partnership with the MILF.

The launch comes nearly four months after the signing of the Framework Agreement on the Bangsamoro (FAB) which provides for the creation of a new autonomous political entity called "Bangsamoro" that will replace the Autonomous Region in Muslim Mindanao (ARMM) by 2016.

Cabinet Secretary Jose Rene Almendras said that both sides are trying to enhance their relationship. He said, "It's a process of getting to know each other. And so far it's been wonderful. They (MILF) also want to test if this will work. They also want to test how sincere we are."

Col. Manolito Orense, commander of the 603rd Infantry Brigade, said the Army and MILF are prepared for the president's arrival. He said, "Basically our set-up is a joint effort. We have 11 key areas to monitor, critical or strategic that our counterparts also want to secure. We will have one squad from the 37th Infantry Battalion and one squad from the MILF. It's one on one."

Gordon Zaipullah of the MILF said they will deploy forces around their bases as an added layer of protection not only for the president and his entourage but civilians as well.

"We will provide outer security since we are tasked on the external perimeter of the activity area," he said.

A send-off program was held at the old capitol of Maguindanao in Sultan Kudarat town on Saturday, where a briefing was given to both sides. The ceremony was followed by a "boodle fight" where soldiers and rebels shared food and beverages laid down on banana leaves on a long table, the food eaten bare handed.

Sultan Kudarat mayor Datu Tucao Mastura said, "Imagine we were just dreaming this before. A few years ago, these two opposing groups were fighting to kill each other. Now they fight for a noble cause for the majority. I am so elated with the flow of events where peace is real now."
Posted by: ryuge || 02/10/2013 00:00 || Comments || Link || E-Mail|| [6471 views] Top|| File under:
Wife to stand firm behind Yazid Sufaat
[NST.MY] Yazid Sufaat's wife is going to stand by her man no matter how long it takes.

"Stand by yer man,"
She was adamant that he had done nothing wrong since his release from detention under the Internal Security Act in 2008 and has been spending all his time with his family.

"Give him two arms to cling to"
"I do not know what he did before his arrest under the ISA but I do know that he was always with me and our children since," said Chomel Mohamad,

"And somethin' warm to come to "
adding that her family are prepared for the long trial ahead.

"When nights are cold and lonely "
She further added that since his release, Yazid had always remained by her side, helping her at their drinks stall in the court cafeteria. Commenting on his arrest, the 48-year-old said she and Yazid had returned from the market and was packing cakes at their stall when she spotted the officer that had previously detained her husband in 2001.


"Yazid! It's da cops! Quick, under da lemonade box!"


"There were at least 15 plainclothes policemen surrounding the stall,


"Dey got us surrounded, Yazid!"


and our assistant (Mohd Hilmi Hasim) was immediately handcuffed.
"Put the cuffs on him, Mahoney!"
[CLICK!]
"My husband was washing his hands at the sink when the police just grabbed and handcuffed him," Chomel told reporters outside the Ampang court complex, here, today.


"Look like yer doin' somethin' innocent!"


Chomel said Yazid asked the police repeatedly why he was being arrested but no one answered him.


"Yez got nuttin' on me, coppers! Nuttin'!"


When asked her opinion on why her husband was arrested, Chomel said that her husband had mentioned the name "Fikrie" (Mohd Noor Fikrie Abd Kahar). Fikrie, 26, was a member of the Malaysian Jemaah Islamiyah (JI), who was shot dead by security forces in the Philippines last December.


"Fikrie! Dey got Fikrie!"


Chomel said police then took Yazid to their home in Taman Bukit Ampang, where they searched the premises for four hours. She was also there, accompanied by lawyer Fadiah Nadwa Fikri.


"I ain't sayin' nuttin' widdout me mout'piece!"


"They took away several Islamic books, the Internet modem and laptop," said the mother of four.


"My emails! Da secret plans! Da codes! Dis don't look good!"


Meanwhile,


...back at the the conspirators' cleverly concealed hideout the long-awaited message arrived. They quickly got to work with their decoder rings...


Chomel's stall at the court complex was operating as usual today.


"Lemonade! Lemonade! Have some nice Islamic lemonade!"


His son, Zufar Arif, 21, was handling the business with several workers. Zufar, the second of four siblings, said he only knew of his father's arrest on Thursday afternoon while he was driving back to the city from a public university in Dungun.
Posted by: Fred || 02/10/2013 00:00 || Comments || Link || E-Mail|| [6458 views] Top|| File under: al-Qaeda
Who's in the News
37
[untagged]
8
Govt of Pakistan
4
Arab Spring
2
Govt of Iran
2
Govt of Iraq
2
Govt of Syria
2
al-Qaeda
2
al-Qaeda in North Africa
1
Commies
1
Govt of Sudan
1
al-Qaeda in Arabia
1
Hamas
1
Jamaat-e-Islami
1
Jamaat-e-Ulema Islami
1
Lashkar-e-Islami
1
Palestinian Authority
1
Takfir wal-Hijra
1
Taliban
1
Thai Insurgency
1
TTP
Bookmark
E-Mail Me
The Classics
The O Club
Rantburg Store
The Bloids
The Never-ending Story
Thugburg
Gulf War I
The Way We Were
Bio
Merry-Go-Blog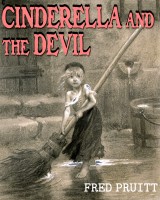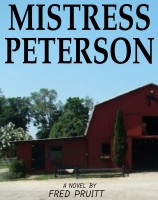 On Sale now!


A multi-volume chronology and reference guide set detailing three years of the Mexican Drug War between 2010 and 2012.

Rantburg.com and borderlandbeat.com correspondent and author Chris Covert presents his first non-fiction work detailing the drug and gang related violence in Mexico.

Chris gives us Mexican press dispatches of drug and gang war violence over three years, presented in a multi volume set intended to chronicle the death, violence and mayhem which has dominated Mexico for six years.
Click here for more information


Meet the Mods
In no particular order...


Steve White
Seafarious
Pappy
lotp
Scooter McGruder
john frum
tu3031
badanov
sherry
ryuge
GolfBravoUSMC
Bright Pebbles
trailing wife
Gloria
Fred
Besoeker
Glenmore
Frank G
3dc
Skidmark
Alaska Paul



Better than the average link...



Rantburg was assembled from recycled algorithms in the United States of America. No trees were destroyed in the production of this weblog. We did hurt some, though. Sorry.
35.170.64.36

Help keep the Burg running! Paypal: