Afghanistan
Afghanistan destroys tonnes of drugs and alcohol
[Pak Daily Times] Afghan authorities on Tuesday destroyed more than 10 tonnes of drugs and thousands of bottles of alcohol as part of their fight against narcotics amid a fresh surge in opium cultivation.

Government officials, ambassadors and military commanders gathered on a mountainside outside Kabul to burn the drugs which were seized from smugglers in recent months.

About 2,000 kilograms of opium, 400 kg of heroine and about 1,200 kg of morphine were burned during the ceremony. More than 10,000 kg of hashish and thousands of bottles of beer and other alcohol were also destroyed.

Baz Mohammad Ahmadi, the deputy interior minister for counter-narcotic programmes, told a ceremony the drugs were seized over the past 10 months in and around Kabul. "This event shows our increased capabilities fighting drugs," he said. Ahmadi said Kabul had become a key route for drug smugglers in recent years.

Afghanistan produces more than 90 percent of the world's opium, the key ingredient of heroin.
Posted by: Fred || 11/13/2013 00:00 || Comments || Link || E-Mail|| [303 views] Top|| File under: al-Qaeda in Pakistan
Africa Horn
Somali Prime Minister asked to step down
GAROWE, Somalia -- Political infighting continues at Villa Somalia Presidential Compound in Mogadishu after the Somali Federal Government Prime Minister Abdi Farah Shirdon refused to step down, Garowe Online reports.

President Hassan Sheikh Mohamud reportedly asked Shirdon to vacate his post following suggestions from, Mohamud's right hand man, a Kenyan citizen and the State Minister for Presidency Farah Abdulkadir, according to sources close to Villa Somalia who spoke to Garowe Online on condition of anonymity.

Last Friday, President Hassan held a private meeting with Shirdon blaming him for being ineffective in the job and lurching the weak central government backward.

Shirdon himself admitted Tuesday in statement that they disagreed over the constitution alone, a move that could lead to a bitter feud and plunge the war-ravaged horn of Africa nation deeper into political crisis.

"Despite achievements and visible progress, it is disheartening to inform you that I and the president have disagreed over the constitution, not the political issues and the only solution to the problem is adhering to the national constitution," said Shirdon.

Shirdon whose wife Asho Haji Elmi is a Member of Parliament and an influential player in Villa Somalia has been struggling for authority within the confines of law for the past four months but critics say, Hassan remains defiant to share the power with Shirdon.

Shirdon was preparing his cabinet for reshuffle when the political bickering emerged.

President Mohamud is accused of failing to fairly uphold the Federal constitution whose clauses and articles have been tampered with according to Somalia's Puntland government, a crucial autonomous state and a leading pioneer which withdrew cooperation from the Mogadishu-based government in August.
Posted by: Steve White || 11/13/2013 00:00 || Comments || Link || E-Mail|| [255 views] Top|| File under:
UN Approves More Troops for AU Force in Somalia
The United Nations Security Council has authorized more than 4,000 new troops for the African Union force battling militants in Somalia. This will bring the force's strength to slightly more than 22,000.


Who's paying the tab -- Uncle Sugar?

The Council also authorized the U.N. to supply Somalia's national army with food, water, fuel and other assets when it conducts joint operations with the AU force, known as AMISOM.

Britain sponsored the resolution authorizing these latest moves. London's ambassador to the U.N., Mark Lyall Grant, said AMISOM has played a huge role in weakening Somali militant group al-Shabab.

"But as recent attacks show, al-Shabab continue to pose a threat not just to Somalia but to the wider region, and now is the right time for the Security Council to act," said Grant.

Grant said the extra troop strength will give AMISOM the ability to "regain the momentum against al-Shabab" and give greater protection to Somali civilians. He added that for long-term stability in Somalia, Somalis must take greater control of their own security.

Over the last two years AMISOM, Ethiopian and Somali government forces drove al-Shabab out of Mogadishu and other major cities. The militant group still carries out periodic suicide attacks, and a new government formed last year remains fragile, as evidenced by reports this week that the president has asked the prime minister to resign.
Posted by: Steve White || 11/13/2013 00:00 || Comments || Link || E-Mail|| [218 views] Top|| File under: al-Shabaab
Bassem Youssef complaints to be investigated by Egypt prosecution
[Al Ahram] Egypt's public prosecutor ordered on Tuesday that 30 complaints filed against Egyptian satirist Bassem Youssef be referred to Judge Zakaria Abdel-Aziz, the general attorney for Cairo appeals prosecution, for further investigation.

The complaints include accusations that Youssef offended Egypt's army chief Abdel-Fatah El-Sisi during the third season's first episode of his popular show 'Al-Bernameg.'

Youssef's first episode, which came after an almost three month hiatus, stirred controversy when the popular satirist poked fun at supporters of El-Sisi, whose popularity soared following the ouster of Mohammed Morsi
...the former president of Egypt. A proponent of the One Man, One Vote, One Time principle, Morsi won election after the deposal of Hosni Mubarak and jumped to the conclusion it was his turn to be dictator...
on 3 July.

The weekly show, which airs on Fridays, was suspended on 1 November minutes before the second episode was due to air on host channel CBC. The channel claimed that Youssef and his producer had "violated what had been agreed upon" with the channel, as well as CBC's "editorial policies."

Following the incident, Al-Bernameg staff immediately issued a statement denying that they had violated the contract. The statement added that Youssef had not been notified of the ban in advance, learning his show was suspended at the same time as viewers.

In an article entitled "Treason on Tango," published on Tuesday in the Egyptian daily Al-Shorouk, Youssef gave examples of artists and intellectuals who had been falsely accused by authoritarian regimes of "treason" for "refusing to follow the herd." Youssef further accused religious, military and fascist states of using nationalism as an excuse to frame dissenters.

Following the banning of Al-Bernameg's second episode, many pointed blame at state institutions. However,


Caliphornia hasn't yet slid into the ocean, no matter how hard it's tried...


the presidency issued a statement asserting that the suspension was an internal matter between Youssef and CBC.

"Whether you're a

Moslem

scholar, a Hollywood writer, or a composer of the most beautiful Tango melodies, history will maybe remember you for your work and creativity, but most probably you'll live as an outcast, hated and accused of treason, spying or blasphemy," wrote Youssef in his article.

Posted by: Fred || 11/13/2013 00:00 || Comments || Link || E-Mail|| [240 views] Top|| File under: Arab Spring
U.N. Council Boosts Somalia Force by 4,400
[An Nahar] The U.N. Security Council on Tuesday approved a 4,400-troop boost to the African force in Somalia, taking it to more than 22,100 troops deployed to tackle resurgent Islamist

bad boy

s.

The 15-member council voted unanimously to allow the increase while renewing the mandate of the African Union


...a union consisting of 53 African states, most run by dictators of one flavor or another. The only all-African state not in the AU is Morocco. Established in 2002, the AU is the successor to the Organisation of African Unity (OAU), which was even less successful...


force.

The maximum size of the AU Mission in Somalia (AMISOM) will increase from just over 17,700 to 22,126. The extra troops are expected to start arriving in early 2014, diplomats said.

AMISOM backs Somali government forces who have forced Shabaab fighters out of key cities over the past 18 months.

But the al-Qaeda linked

bully boyz

have proved they can still stage major attacks on soft targets such as the Nairobi mall strike in September, which left at least 67 dead.

The Æthiopian government warned on Tuesday that Shabaab is planning more high profile attacks.

On top of the troop increase, the Security Council resolution also allowed the deployment of a special guard force to protect the U.N. mission in Somalia, which has been the target of several suicide

kaboom

s.

"As recent attacks show, Shabaab continue to pose a threat not just to Somalia, but tot the wider region," said Mark Lyall Grant, U.N. ambassador for

Britannia

, which has taken a leading role in international efforts to rebuild a functioning state in the lawless East African country.

Posted by: Fred || 11/13/2013 00:00 || Comments || Link || E-Mail|| [258 views] Top|| File under: al-Qaeda in North Africa
Libya Jihadists Say Security Dependent on Islamic Law
[An Nahar] Libya's top jihadist group, blamed for deadly unrest that includes attacking a U.S. mission, said Tuesday there will only be security in the increasingly lawless country if Islamic law is introduced.

"Stability and security are dependent on the application of sharia (Islamic law)," Ansar Al-Sharia said, explaining that this was its position in light of the "political bickering" in Libya.

At the same time, it said it does not recognize state institutions, including the security services, accusing them of apostasy and of being "taghuts," or evil forces at the service of tyranny.

But it said its weapons "will not be aimed at

Moslem

s and children."

The heavily

gang

of ex-rebels is based in Libya's second city, Benghazi, cradle of the 2011 uprising that toppled veteran dictator Muammar Qadaffy


... who had more funny outfits than Louis XIV...


.

Its fighters command the western access to Benghazi as well as several neighborhoods in the city according to local sources.

Ex-rebels have become a thorn in the side of the government, which is struggling to impose its authority in the oil-rich North African nation.

Their militias and other groups have carved their own fiefdoms in a country flooded with weapons looted from Qadaffy's arsenal.

On Monday, Prime Minister Ali Zeidan pledged to beef up the security forces to combat the unrest plaguing the country, particularly Benghazi, which has been hit by a string of deadly attacks in the past week.

"There are those who want to sow chaos in the country to prevent the development of the state, to govern Libya in their own way and make it like Somalia," he said.

Zeidan, who was briefly

kidnapped

by

gunnies

in Tripoli


...a confusing city, one end of which is located in Lebanon and the other end of which is the capital of Libya. Its chief distinction is being mentioned in the Marine Hymn...


last month, said weapons, ammunition and other resources will be provided to security forces in Benghazi.

Ansar al-Sharia


...a Salafist militia which claims it is not part of al-Qaeda, even though it works about the same and for the same ends. There are groups of the same name in Tunisia and Yemen, with the Tunisian version currently most active...


has been blamed for a spate of deadly unrest in Benghazi, including the September 2012 attack on the U.S. consulate that killed U.S. Ambassador Chris Stevens and three other Americans.

The group has denied any involvement in that incident.

In its statement, it defended its fighters, saying "they are now considered criminals and

bad boy

s" after Libya's war "turned against them."

Posted by: Fred || 11/13/2013 00:00 || Comments || Link || E-Mail|| [245 views] Top|| File under: Ansar al-Sharia
Egypt Three-Month State of Emergency Expires
[An Nahar] An Egyptian court ordered an end to a state of emergency Tuesday, two days ahead of schedule and three months after it was imposed during a crackdown on Islamist protesters.

The cabinet said in a statement it would respect the ruling but would wait for official notification from the court before implementing it.

The state of emergency, accompanied by a night time curfew, had been scheduled to expire on Thursday.

"The government is committed to implement judicial rulings...the government is waiting for the text of the ruling," it said in a statement.

Meanwhile,


...back at the hoedown, the fiddler suddenly struck a sour note. The dancing stopped abruptly. Everyone looked at Bob...


the United States welcomed the lifting Tuesday of the state of emergency in Egypt.

"We welcome the formal lifting of the state of emergency including the curfew," said State Department spokeswoman Jennifer Psaki. "However,


Switzerland makes more than cheese...


we would also note that the government is considering other legislation regarding security. We urge the government to respect the rights of all Egyptians."

U.S. officials had repeatedly called for the state of emergency to be lifted.

Posted by: Fred || 11/13/2013 00:00 || Comments || Link || E-Mail|| [226 views] Top|| File under: Arab Spring
Africa Subsaharan
Boko Haram militants 'Nigeria's problem' for now, say analysts
[Pak Daily Times] Nigeria requires more regional help to tackle Boko Haram
... not to be confused with Procol Harum, Harum Scarum, possibly to be confused with Helter Skelter. The Nigerian version of al-Qaeda and the Taliban rolled together and flavored with a smigeon of distinctly Subsaharan ignorance and brutality...


faceless myrmidons

in its restive northeast but the country is likely to have to shoulder most of the burden on its own for now, according to analysts.

A senior Nigerian military official last week urged neighbouring Cameroon to do more to help tackle the Islamist insurgency, which has claimed thousands of lives since 2009 and caused international concern over its potential to spread.

The multi-national force enforcing emergency rule in Nigeria's extreme northeast and tasked with hunting down

faceless myrmidons

is currently made up of Nigerian troops, assisted by soldiers from Chad and Niger.

"Cameroon has not contributed troops. Cameroon ought to be on board and it is seen as the weak link in the fight against Boko Haram," said Kyari Mohammed, a Boko Haram specialist at the Modibbo Adama University in Yola, Adamawa state.

"If Cameroon decides to close its borders, it would help," Mohammed, who is director of the university's Centre for Peace Studies, told AFP. Emergency rule, backed for extension by

politician

s in Nigeria's upper house of parliament last week, has largely pushed Boko Haram fighters from urban areas into the countryside over the last six months but attacks have continued unabated.

The three states under special measures -- Yobe, Borno and Adamawa -- share frontiers with Niger, Chad and Cameroon and the military has said that

hard boyz

have struck in Nigeria then fled across the

mostly non-existent border

s.

As such, regional co-operation was vital to tackle the issue, said Marc-Antoine Perouse de Montclos, a Nigeria specialist at the Institute of Development Research (IRD) in

Gay Paree

.

Elizabeth Donnelly, assistant head of the Africa programme at the Chatham House international affairs think-tank in London, agreed but both said that more help was unlikely to be forthcoming.

"Cameroon, Niger and Chad... have competing pressures. Niger and Chad are very concerned about the fall-out from (the conflicts in) Mali and Libya. They certainly don't want another problem from another border," said Donnelly.

Relations between Abuja and Yaounde have also been strained because of a drawn-out border dispute over the territory of Bakassi, which was only formally resolved in August when Cameroon took complete

illusory sovereignty

of the area, which is thought to have major untapped oil reserves.

Cameroon's reluctance can further be explained because it also wants to avoid Boko Haram attacks within its own borders, said Mohammed.

"It (the fight against Boko Haram) needs a regional resolution of the problem," said Perouse de Montclos.

"It's not the first time that Nigeria has asked for the help of its neighbours. But there's a problem of capacity."

"Nigeria is the biggest regional power," added Donnelly. "The expectation will be that Nigeria resolves its own problem."

As a result attention will focus on the effectiveness of six more months of emergency rule, given that civilian deaths remain high -- both from Boko Haram strikes and military action -- and the frequency of bloody violence.

Donnelly said improving civilian protection was key in the coming months, as was better intelligence to find active Boko Haram members, while suspects needed to be put on trial in court to enforce the rule of law.

Perouse de Montclos, who likened Boko Haram to a "wild, dangerous beast trying to bite everyone", said it was vital to ensure that members of civilian vigilante groups, encouraged by the military, did not become disaffected.

Previous experience had shown that to do so would make them ripe for recruitment by the likes of Boko Haram, he added.

But Mohammed suggested that the Nigerian government needed to identify moderate elements within the

myrmidon

group who are willing to talk.

"Emergency rule has not worked... Boko Haram have boxed the government into a situation where they are like Boko Haram," carrying out indiscriminate attacks that have caused scores of civilian deaths.

"We have to open a window of opportunity," he added. "We need some people to break ranks."
Posted by: Fred || 11/13/2013 00:00 || Comments || Link || E-Mail|| [236 views] Top|| File under: Boko Haram
Arabia
Yemen Cuts Jail Terms for Albanian Arms Smugglers
[An Nahar] A Yemeni court on Tuesday reduced from six years to three the sentences of two Albanian sailors convicted earlier this year of arms trafficking, the official Saba news agency said.

A third Albanian was acquitted for lack of proof by the court in Mukalla, capital of Hadramawt province, where the three were sentenced in February for smuggling arms and explosives into the country.

The three were locked away
Maw! They're comin' to get me, Maw!
in December as they smuggled 179.5 tonnes of arms and ammunition aboard a ship in Mukalla harbor.

The defendants said they had put in at Mukalla for refueling.

The Kenya and Moldova-flagged ship had arrived from Montenegro.
Posted by: Fred || 11/13/2013 00:00 || Comments || Link || E-Mail|| [236 views] Top|| File under:
Bangladesh
9 commuters burnt as bus set ablaze
[Bangla Daily Star] At least 10 people, including a girl,

were maimed

when hartal


... a peculiarly Bangla combination of a general strike and a riot, used by both major political groups in lieu of actual governance ...


supporters set a bus alight at Rayerbagh in the capital's Jatrabari yesterday.

Victims and police suspect the perpetrators were inside the bus posing as passengers and they used gun powder to torch the bus around 1:00pm. The bus was carrying about 50 passengers.
Continued on Page 49
Posted by: Fred || 11/13/2013 00:00 || Comments || Link || E-Mail|| [296 views] Top|| File under:
China-Japan-Koreas
China's Changing Oil Calculus
h/t Instapundit


Last month, China and Russia announced an $85 billion equity deal to jointly develop Russia's east Siberian oil resources for export to China in an unprecedented agreement between the two countries.

This comes on the heels of Chinese president Xi Jinping's tour of Central Asia to forge closer trade ties with Kazakhstan, Uzbekistan, Turkmenistan and Kyrgyzstan. Promoting a "New Silk Road" of regional commerce, he spoke illustriously of "camel bells echoing in the mountains" and "wisps of smoke rising in the desert" as in the days of yore.

Although much less romantic, "Hydrocarbon Highway" more aptly describes Xi's vision. In recent weeks, China has signed nearly $100 billion in energy contracts to increase Chinese access to the abundant petroleum resources of Central Asia. A major advantage of obtaining oil from Siberia and Central Asia is that it could travel to China overland—and thus beyond the reach of U.S. naval power.


As long as it doesn't come from oil ticks
Posted by: g(r)omgoru || 11/13/2013 13:13 || Comments || Link || E-Mail|| [441 views] Top|| File under:
N.Korea Turns to Sports, Tourism for Hard Currency
The North Korean regime has been pouring huge sums into the construction of exclusive sports and recreational facilities for the rich in Pyongyang and major cities in the provinces.


There's just no place like North Korea for a spa vacation...

Leader Fat Boy Kim Jong-un has inspected sports-related facilities 25 times so far this year, including the new Mirim Riding Club that opened in Pyongyang on Oct. 20. That was more than three times the visits he made to similar facilities last year. An outdoor ice rink and a roller skating rink in Pyongyang last year was completed last year, and the Rungna People's Sports Park, Pyongyang Gymnasium, and Mirim Riding Club this year.

Back in July, two new hotels opened in Wonsan, Kangwon Province. The Kalma Hotel has 58 bedrooms and the Saenal Hotel accommodates about 200 guests on 18 floors. A ski resort is still under construction in Masikryong in Wonsan.

Since Pudgy Kim took power, the regime has focused on recreational facilities with an eye on earning hard currency from tourism.

In April, the regime hawked a four-day tour program to watch a marathon as part of anniversary celebrations for nation founder Kim Il-sung. There were also a cycling tour around the border region of Rajin-Sonbong for two days for 1,500 yuan, and a three-day amateur golf championship for foreigners for 999 euros.

Koryo Tour, the Chinese travel agency specializing in North Korea tours, is selling a package that includes a night at the notorious mass calisthenics performance "Arirang," tours of downtown Pyongyang including the Kumsusan Palace; trips to the truce village of Panmunjom and the demilitarized zone, Mts. Baekdu and Chilbo.

"The North is promoting sports to boost a dynamic image of the young leader and make him popular among the new moneyed elite as well as to earn hard currency," a South Korean government official speculated.

But defectors say many ordinary North Koreans are angry that the regime is squandering money on frivolities while failing to end chronic food shortages.
Posted by: Steve White || 11/13/2013 00:00 || Comments || Link || E-Mail|| [403 views] Top|| File under: Commies
India-Pakistan
Pillion riding banned during Muharram 9, 10
[Pak Daily Times] Sindh government has imposed a ban on

riding double

during the 9th and 10th Muharram across the province, whereas cellular services in five provincial cities including Bloody Karachi


...formerly the capital of Pakistain, now merely its most important port and financial center. It is among the largest cities in the world, with a population of 18 million, most of whom hate each other and many of whom are armed and dangerous...


are likely to be banned. A notification in this regard will also be issued as higher authorities have sent a formal request to the provincial home minister to do so. The ban would be effective immediately after its release while the elderly, women, children, journalists and security officials would be exempted from the ban. According to sources, district Khairpur has been declared "highly sensitive" in terms of possible threats of terrorism. Meanwhile,


...back at the Council of Boskone, Helmuth ordered the entire 614th quadrant searched. The Green Lensman must be found!...


the provincial government has sent a communiqué to the federal government requesting suspension of cellular services in five cities of Sindh on Muharram 9 and 10, which include Karachi, Hyderabad, Khairpur, Larkana and Sukkar, sources said.
Posted by: Fred || 11/13/2013 00:00 || Comments || Link || E-Mail|| [290 views] Top|| File under: Govt of Pakistan
IHC moved against Munawar for comments against Army
[Pak Daily Times] The Islamabad High Court (IHC) has been moved for restraining
Syed Munawar Hassan
... The funny-looking leader-for-life of the Pak Jamaat-e-Islami. He joined the National Students Federation (NSF), a lefty student body, and was elected its President in 1959. He came into contact with the Islami Jamiat-e-Talaba (IJT) Pakistan and studied the writings of Mawlana Syed Abul Ala Maududi, The Great Apostasizer. As a result, he joined IJT in 1960 and soon he was elected as President of its University of Karachi Unit and member of the Central Executive Council. He was Assistant Secretary General of Jamaat-e-Islami Pakistain in 1992-93, and became Secretary General in 1993. After years of holding Qazi's camel he was named Amir when the old man stepped down in 2009...
from acting as amir of Jamaat-e-Islami
...The Islamic Society, founded in 1941 in Lahore by Maulana Sayyid Abul Ala Maududi, aka The Great Apostosizer. The Jamaat opposed the independence of Bangladesh but has operated an independent branch there since 1975. It maintains close ties with international Mohammedan groups such as the Moslem Brotherhood. the Taliban, and al-Qaeda. The Jamaat's objectives are the establishment of a pure Islamic state, governed by Sharia law. It is distinguished by its xenophobia, and its opposition to Westernization, capitalism, socialism, secularism, and liberalist social mores...
(JI) for "ridiculing armed forces of Pakistain".


Shahid Orakzai, through a petition filed on Tuesday, pleaded that statements given by Syed Munawar Hassan and silence of the government on this count can jeopardise national security. The court was told that Munawar Hassan was among the three persons who were nominated as guarantors by a private militia which accepts the responsibility for attacks on armed forces with pride. The respondent, he said, paid tribute to this militia and has dubbed violence committed by it as acts meant for safeguarding the ideological and geographical frontiers of the country.

The petitioner questioned whether any political party or its head is entitled to make religious announcements in connection with a war on their own. "If the high court accepts such right of any party then it should issue a certificate in this regard," he added.
Posted by: Fred || 11/13/2013 00:00 || Comments || Link || E-Mail|| [239 views] Top|| File under: Govt of Pakistan
Silent, fearful support for US drones in tribal Pakistan
[Pak Daily Times] While the Pak government routinely denounces US drone strikes, locals say that a sizeable number of people in the country's tribal areas support them -- but the threat of Taliban reprisals makes them too terrified to speak out.

Pakistain's lawless tribal areas along the Afghan border have borne the brunt of the US drone campaign since 2004, with hundreds of missile strikes targeting suspected al Qaeda and Talibs. Islamabad condemns them as a violation of

illusory sovereignty

and counterproductive to efforts to combat militancy, while rights campaigners -- and the Pak public -- rail against them for killing civilians. Anyone who does speak out in favour of the drones in the tribal areas runs the risk of being kidnapped, tortured and murdered by

gunnies

-- their agonising last moments captured on camera.

"Anybody who supports drone strikes, they will try to kill him. They will say that person is pro-American, a friend of the Jews," Gul Wali Wazir -- not his real name -- from South
Wazoo tribal area told AFP. "They will cut his throat or shoot him. They will film his false confession, kill him and leave the body on the road with a DVD and a note saying that anybody who supports America and drones will face the same fate. "I have seen a dozen such dead bodies." "US spies" are targeted by a special

bully boy

unit, the Ittehad-e-Mujahideen Khorasan, and grisly DVDs of their last moments distributed. In one seen by AFP, a young man admits planting a bugging chip in a car in return for $200. After a decade of the CIA-run programme, no region in the world has been hit by more strikes than Pakistain's tribal areas -- a rugged, dirt-poor region roughly the size of Belgium. Ten days ago, one of the remote-controlled missiles eliminated the feared Hakimullah Mehsud, leader of the Pak Taliban. The area is off-limits to foreign journalists and aid groups, so the precise number and identity of those killed by drones is difficult to establish with certainty.
Continued on Page 49
Posted by: Fred || 11/13/2013 00:00 || Comments || Link || E-Mail|| [359 views] Top|| File under: al-Qaeda in Pakistan
PPP with heavy artillery Army on Taliban issue: Khosa
[Pak Daily Times] Pakistain People's Party (PPP) General Secretary Sardar Latif Khan Khosa reiterated on Tuesday that his party stood with the army on the Taliban issue, and termed the ongoing differences between two politicians as to whether the slain Taliban leader Hakimullah Mehsud is a martyr or not "poisonous for democracy".

The PPP leader issued a statement, reaffirming his party's support for the army against the Taliban and said it had rendered countless services in defending the country.

Khosa appreciated the armed forces for defending solidarity of the country from the internal as well as external aggression and said, "Such poisonous views of the leaders would not weaken army's resolve in defending the motherland." He also lamented the controversy created by the two leaders of religious/political parties. He added that this controversy has created division among political parties and religious-political parties which was not good for democracy.


Posted by: Fred || 11/13/2013 00:00 || Comments || Link || E-Mail|| [200 views] Top|| File under: Govt of Pakistan
Nawaz visits GHQ to pay tribute to martyrs of war against terrorism
[Pak Daily Times] Prime Minister
Nawaz Sharif


... served two non-consecutive terms as prime minister, heads the Pakistain Moslem League (Nawaz). Noted for his spectacular corruption, the 1998 Pak nuclear test, border war with India, and for being tossed by General Musharraf...


on Tuesday used his maiden visit to the headquarters of the armed forces to express his gratitude to those who sacrificed their lives fighting against the Taliban, amid a controversy triggered by Jamaat-e-Islami
...The Islamic Society, founded in 1941 in Lahore by Maulana Sayyid Abul Ala Maududi, aka The Great Apostosizer. The Jamaat opposed the independence of Bangladesh but has operated an independent branch there since 1975. It maintains close ties with international Mohammedan groups such as the Moslem Brotherhood. the Taliban, and al-Qaeda. The Jamaat's objectives are the establishment of a pure Islamic state, governed by Sharia law. It is distinguished by its xenophobia, and its opposition to Westernization, capitalism, socialism, secularism, and liberalist social mores...
chief Munawar Hasan over who is a martyr.
Continued on Page 49
Posted by: Fred || 11/13/2013 00:00 || Comments || Link || E-Mail|| [280 views] Top|| File under: Govt of Pakistan
Musharraf seeks end to travel ban
[Pak Daily Times] Former president Gen (r) Pervez Perv Musharraf


... former dictator of Pakistain, who was less dictatorial and corrupt than any Pak civilian government to date ...


on Tuesday asked a court to let him leave the country to visit his sick mother in Dubai, legal sources said.

Musharraf is facing four major criminal cases dating back to his 1999-2008 rule of the nuclear-armed nation, including one related to the

liquidation

of former prime minister Benazir Bhutto
Continued on Page 49
Posted by: Fred || 11/13/2013 00:00 || Comments || Link || E-Mail|| [275 views] Top|| File under: Govt of Pakistan
Free Syrian Army sets terms for Geneva peace talks
[Al Ahram] The mainstream rebel Free Syrian Army has laid out the conditions for its participation in Geneva peace talks, including the demand that a transitional authority be given full powers.

The international community has been seeking for months to convene a Syria peace conference in Geneva, but proposed dates have come and gone with no progress towards talks.

In a statement issued on Monday night, the FSA's military command high council welcomed "any political solution (to the conflict) based on clear objectives".

The so-called Geneva II conference, it said, should "announce precisely that its objective is the formation of a transitional national government with full powers".

It called for an "agreement in principle on the abdication of (President Bashar al-) Assad".

The Free Syrian Army also sought a "specific timetable" for negotiations under Chapter VII of the UN Charter which authorises use of force.

It demanded the formation of an "independent judiciary charged with bringing to justice the perpetrators of crimes against the Syrian people" and the release of prisoners.

In addition, it called for an end to "killings and bombings" carried out by the Assad regime and the "opening of humanitarian corridors" to areas besieged by government forces.

It also said that fighters from neighbouring countries that back Assad's forces should leave Syria, including those from Iran, Iraq and the Lebanese Shiite movement Hezbollah.

And it said the opposition should be represented in Geneva by a "single delegation" made up of the National Coalition and the FSA's military council.

The announcement coincides with a similar declaration by the umbrella opposition National Coalition, which has threatened to spurn the conference to end Syria's 32-month conflict unless the FSA backs the initiative.

Opposition figures have long demanded that Assad should step down and have no role in any political transition, but the regime insists his departure is not up for discussion.

Rebels fighting Assad's forces are split between the FSA and guerrillas linked to Al-Qaeda.

Posted by: Fred || 11/13/2013 00:00 || Comments || Link || E-Mail|| [237 views] Top|| File under: Govt of Syria
PLO in Damascus Talks on Ending Refugee Camp Siege
[An Nahar] The Paleostine Liberation Organization is in talks with the Syrian government about ending a Paleostinian refugee camp siege that has prompted tens of thousands to flee, Paleostinian officials said Tuesday.

Pro-Damascus Paleostinian groups have lain siege for months to pro-rebel groups inside the Yarmuk camp in the southern outskirts of Damascus, prompting the exodus of at least 135,000 of its 170,000 residents.

"Negotiations are underway for the withdrawal of the

gunnies

from the camp, the opening of the entrance points and the return of services," the PLO's ambassador to Damascus, Anwar Abdel Hadi told Agence

La Belle France

Presse.

"If they succeed and the

gunnies

withdraw, the Syrian police will take control of the camp, as it was before the fighting, and the Syrian army will remain on the outskirts," he added.

"We're trying to reach a solution."

The fighting around the camp pits pro-Damascus Paleostinian factions, such as Al-Saiqa and the

Popular Front for the Liberation of Paleostine

-General Command, against groups like

Hamas, always the voice of sweet reason,

that support the Syrian rebels.

The pro-Damascus groups have pushed a few hundred meters (yards) inside the camp, but the pro-rebel groups, who are backed by al-Qaeda loyalists, remain holed up inside.

Their position has become increasingly difficult in recent weeks, however, as advances by the Syrian army in Damascus province have threatened to cut their supply lines.

Living conditions for the camp's remaining civilian residents have become dire, as supplies of food and medicines have run out.

The PLO delegation, led by executive committee member Zakaria al-Agha, arrived from the West Bank town of Ramallah on Sunday to discuss the Paleostinian proposal for ending the siege.

A member of the
Democratic Front for the Liberation of Paleostine


... a breakaway faction of the Pöpular Frönt för the Liberation of Paleostine. The are regarded as the most intellectual of Paleostinian fedayeen groups, smoking cheap cigarettes and drawing heavily on Marxist-Leninist theory to explain their crappy lives. They can occasionally be seen strutting through the streets of Paleostine, dressed up like soldiers and lugging firearms, though they seldom manage to hit anything and then usually by accident. This may be because of their habit of wearing black masks that cut off most of their vision. That would also explain their habit of occasionally walking into walls, which is a well-known attribute of those immersed in true understanding of the dialectic...


, a PLO faction which is not party to the fighting, said the proposal called for the return of the camp's resident.

"It stipulates the withdrawal of the

gunnies

, the return of the camp's residents to their homes and the provision of support for their return to normal life," said DFLP member Rashid Kweidar, who is close to the negotiations.

The PLO ambassador said an aid convoy was "outside the camp right now," waiting to enter to deliver relief supplies.

Abu Bassel Fuad, a member of the pro-Damascus Paleostine Liberation Front, told AFP the priority was "the entry of food, medicines and vaccines for children."

He said the aim was to open "humanitarian corridors to allow the transport of the

maimed

and the safe movement of residents."

Posted by: Fred || 11/13/2013 00:00 || Comments || Link || E-Mail|| [244 views] Top|| File under: Govt of Syria
Syria Rebel 'Premier' Says Order, Security Top Priorities
[An Nahar] The Syrian opposition's provisional prime minister said Tuesday that civil order, security and basic human needs are to be the top priorities in zones under rebel control.

Ahmed Tomeh said his government would be one of "work and not words... and will have as its top priorities establishing security and civil order in the liberated zones of Syria and to respond to vital needs."

He was speaking in Istanbul following the announcement of a transitional government composed of nine ministers.

Insisting that security was "at the top of priorities," he confirmed his team's commitment to the "general policies of the (National) Coalition," the main opposition alliance.

He said his people would work to "activate the role of local councils to administer cities, towns and villages and respond to the needs of citizens."

He said they would also set up a special agency to provide aid to Paleostinian refugees inside Syria and abroad.

Posted by: Fred || 11/13/2013 00:00 || Comments || Link || E-Mail|| [227 views] Top|| File under:
Ali Eid Evades Questioning over Tripoli Bombings
[An Nahar] Arab Democratic Party leader Ali Eid on Tuesday evaded a summons to undergo questioning by a military tribunal judge over his alleged aid to a suspect in the mosque bombings of the northern city of Tripoli


...a confusing city, one end of which is located in Lebanon and the other end of which is the capital of Libya. Its chief distinction is being mentioned in the Marine Hymn...


Eid's attorney handed First Military Investigation Judge Riyad Abu Ghida a report claiming that the suspect cannot attend the questioning session for medical reasons.

Lawyer Huyam Eid submitted the alibi to Abu Ghida, who referred it to the military prosecutor, Judge Saqr Saqr, for the appropriate response.

On Thursday, Abu Ghida issued a subpoena against Eid, a former MP who is from Syrian
Hereditary President-for-Life Bashir Pencilneck al-Assad


Light of the Alawites...


's Alawite sect.

He has been charged along with his driver Ahmed Ali, who is under arrest, with helping Ahmed Merhi escape justice by smuggling him to Syria.

Merhi is the suspected driver of the explosive-laden vehicle that blew up near al-Taqwa mosque.

Huyam Eid called on Tuesday for Ali's release and said the military tribunal should withdraw the arrest warrant issued against the Arab Democratic Party leader.

The twin

boom-mobile

ings that targeted the Sunni al-Taqwa and al-Salam mosques on August 23 have left hundreds of casualties.

Separately, General Prosecutor Samir Hammoud tasked on Monday the head of the Criminal Investigation Department to question Eid's son, Arab Democratic Party Secretary-General Rifaat Eid


...secretary general of the Leb Arab Democratic Party, a Pencilneck regime front organization...


over his recent threats against the Internal Security Forces.

On Saturday, Eid slammed the ISF Intelligence Bureau as a "spy agency working against

Leb

's interests."

Posted by: Fred || 11/13/2013 00:00 || Comments || Link || E-Mail|| [243 views] Top|| File under: Govt of Syria
White House Warns Congress Opposing Iran Deal Could Lead to War
[An Nahar] The White House warned U.S.

politician

s Tuesday that tightening sanctions on Iran could box America into a "march to war" and derail a diplomatic push to limit Tehran's atomic program.

The warning marked a significant toughening of President Barack Obama
I think when you spread the wealth around, it's good for everybody...
's stance towards skeptical U.S.

politician

s as he prepares to resume high-stakes nuclear diplomacy with Iran later this month.

"The American people do not want a march to war," White House

front man

Jay Carney told

news hound

s.

Obama has vowed he will not allow Iran to develop a nuclear weapon, but last week intense negotiations between Iran and six world powers failed to reach an interim deal to halt its program.

This setback fueled skepticism in Congress about the administration's plans to freeze planned new economic sanctions.

Secretary of State John F. I was in Vietnam, you know Kerry
Former Senator-for-Life from Massachussetts, self-defined war hero, speaker of French, owner of a lucky hat, conqueror of Cambodia, and current Secretary of State...
heads to Capitol Hill on Wednesday to make the case for continued diplomacy.

Meanwhile,


...back at the the conspirators' cleverly concealed hideout Montefiore's foot was still stuck in the tree roots and the hound had completely soaked his uniform with slobber...


the White House prepared the ground by warning that limiting Obama's scope to negotiate could leave him little option but a recourse to military force against Tehran's nuclear operations.

Key senators, some responding to Israel's denunciation of the proposed agreement, are framing plans to stiffen sanctions or to curtail Obama's power to ease current measures.

But the White House implicitly warned that new sanctions could embolden hardliners in Tehran who oppose talks, and force Obama to begin preparations for military action.

Carney said Americans "justifiably and understandably prefer a peaceful solution that prevents Iran from obtaining a nuclear weapon, and this agreement, if it's achieved, has the potential to do that.

"The alternative is military action," Carney warned.

"It is important to understand that if pursuing a resolution diplomatically is disallowed or ruled out, what options then do we and our allies have to prevent Iran from acquiring a nuclear weapon?"

White House aides privately say that once war-weary Americans understand the alternative to a deal with Iran means another Middle East conflict, they will will warm to Obama's approach.

Posted by: Fred || 11/13/2013 00:00 || Comments || Link || E-Mail|| [836 views] Top|| File under: Govt of Iran
Nasrallah Calls for Dealing with Ghiyyeh Assassination Similarly to Tripoli, Dahieh Bombings
[An Nahar] Hizbullah chief His Eminence Sayyed Hassan Nasrallah


The satrap of the Medes and the Persians in Leb...


condemned on Tuesday the

liquidation

of Islamic Action Front


...Jordan's branch of the Moslem Brüderbund...


official Saadeddine Ghiyyeh in the northern city of Tripoli


...a confusing city, one end of which is located in Lebanon and the other end of which is the capital of Libya. Its chief distinction is being mentioned in the Marine Hymn...


, calling for dealing with this case in the same manner the mosques' bombings issue was handled.

"We urge the state to deal with the

liquidation

of Ghiyyeh similarly to its treatment of the Tripoli and (the Beirut neighborhood of) Dahieh's bombings," Nasrallah said in a speech he gave on the ninth night of Ashura.

The Hizbullah leader considered the killing "an attack against the resistance and its supporters."

He stated: "This is an indication of the Takfiri
...an adherent of takfir wal hijra, an offshoot of Salafism that regards everybody who doesn't agree with them as apostates who most be killed...
s' targeting of those with whom they disagree."


Not that Hezbollah would know anything about doing that...


Nasrallah also questioned "some political factions' overlooking of this dangerous incident."

"This

liquidation

is a dangerous turn of events in Tripoli and could expand to other Lebanese regions," he warned.

Pro-Syrian regime figure Ghiyyeh was killed on Tuesday after sustaining gunshots wounds to his head when masked men

shot up

him in al-Bahsa in Tripoli. The state-run National News Agency reported that two men on a

cycle of violence

shot Ghiyyeh, who was in his car, in the head.


That had to hurt. Briefly...
Posted by: Fred || 11/13/2013 00:00 || Comments || Link || E-Mail|| [264 views] Top|| File under: Hezbollah
Who's in the News
31
[untagged]
6
Arab Spring
6
Govt of Pakistan
3
Govt of Syria
3
al-Qaeda in Pakistan
3
Jamaat-e-Islami
2
TTP
2
al-Nusra
2
Ansar al-Sharia
1
Govt of Iran
1
Commies
1
Govt of Sudan
1
Boko Haram
1
Hezbollah
1
al-Shabaab
1
al-Qaeda in North Africa
Bookmark
E-Mail Me
The Classics
The O Club
Rantburg Store
The Bloids
The Never-ending Story
Thugburg
Gulf War I
The Way We Were
Bio
Merry-Go-Blog
Hair Through the Ages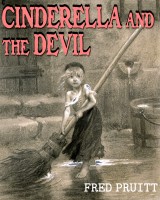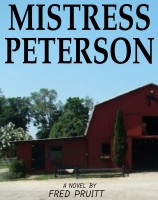 On Sale now!


A multi-volume chronology and reference guide set detailing three years of the Mexican Drug War between 2010 and 2012.

Rantburg.com and borderlandbeat.com correspondent and author Chris Covert presents his first non-fiction work detailing the drug and gang related violence in Mexico.

Chris gives us Mexican press dispatches of drug and gang war violence over three years, presented in a multi volume set intended to chronicle the death, violence and mayhem which has dominated Mexico for six years.
Click here for more information


Meet the Mods
In no particular order...


Steve White
Seafarious
Pappy
lotp
Scooter McGruder
john frum
tu3031
badanov
sherry
ryuge
GolfBravoUSMC
Bright Pebbles
trailing wife
Gloria
Fred
Besoeker
Glenmore
Frank G
3dc
Skidmark
Alaska Paul



Better than the average link...



Rantburg was assembled from recycled algorithms in the United States of America. No trees were destroyed in the production of this weblog. We did hurt some, though. Sorry.
3.234.143.26