Africa Horn
Last of Somali pirates sentenced in murders of Americans
The last of the Somali pirates convicted of killing four Americans aboard a yacht sailing off the Horn of Africa in 2011 have been sentenced in federal court to multiple life sentences, authorities said on Thursday. Prosecutors originally sought the death penalty, but the jury that found the men guilty in July of piracy, hijacking and murder recommended life sentences instead.


So long as it's full natural life...

The victims were retiree Scott Adam, 70, of Marina del Rey, California, with his wife Jean Adam, and two friends, Phyllis Macay and Robert Riggle of Seattle. They were sailing around the world distributing Bibles.

Pirates boarded the yacht on February 18, 2011. Prosecutors said the hijackers intended to take their hostages to Somalia and hold them for ransom.

After getting a distress signal from the craft, the U.S. Navy dispatched vessels to the Americans' aid. After four days, during which negotiations between the Navy and the pirates broke down, the pirates fired a rocket-propelled grenade toward one of the Navy vessels, the USS Sterett. Gunfire broke out on the yacht, and Navy SEALs went aboard in an unsuccessful attempt to save the hostages. They died on February 22, 2011.

In U.S. District Court, Abukar Osman Beyle, 33, and Shani Nurani Shiekh Abrar, 31, and Ahmed Muse Salad, 27, were each given 21 life prison sentences, plus 30 years, this week, according to a statement from Dana Boente, acting U.S. Attorney for the Eastern District of Virginia.

"The multiple, consecutive life sentences imposed today send a clear message that piracy, hostage-taking, and murder on the high seas will not be tolerated," Boente said in the statement.

Besides the three Somali men sentenced this week, 11 others who were captured aboard the sailboat have pleaded guilty and are serving life sentences as well.
Posted by: Steve White || 11/16/2013 00:00 || Comments || Link || E-Mail|| [203 views] Top|| File under: Pirates
Africa North
One Killed in Clashes as Thousands Protest in Egypt
[An Nahar] A teenager was killed Friday when supporters and opponents of Mohammed Morsi
...the former president of Egypt. A proponent of the One Man, One Vote, One Time principle, Morsi won election after the deposal of Hosni Mubarak and jumped to the conclusion it was his turn to be dictator...
clashed in the Egyptian city of Alexandria, officials said, as backers of the ousted president rallied in and around Cairo.

The pro-Morsi demonstrations came just a day after the government lifted on Thursday a state of emergency and curfew that had been imposed in August after a deadly crackdown on Islamists in Cairo.

The interior ministry said the 16-year-old boy was hit by birdshot during

festivities

with supporters and opponents of the Islamist leader in the center of Alexandria and died on his way to hospital.

Without elaborating, it said in a statement that demonstrators from the banned

Moslem Brüderbund

had fired on their opponents during the

festivities

in the Mediterranean city.

In Cairo, more than 10,000 Morsi supporters gathered in the Nasr City district after the weekly Friday

Mohammedan

prayers and then marched towards the Ittihadiya presidential palace, an Agence

La Belle France

Presse

news hound

said.

The marchers

rolled their eyes, jumped up and down, and hollered poorly rhymed slogans real loud

hostile to General Abdel Fattah al-Sissi, the military chief who overthrew Morsi in July after millions of Egyptians

erupted into the streets

demanding the Islamist president's resignation.

After Egypt's first democratically elected president was deposed his

Moslem Brüderbund

movement staged rallies and set up protest camps in Cairo to demand his reinstatement.

The security forces dispersed them in August in a bloody crackdown that left hundreds dead, and more than 2,000 Islamists have been nabbed
Maw! They're comin' to get me, Maw!
since then.

Following that bloodshed the new interim authorities imposed a three-month state of emergency and curfew in Cairo and 13 other provinces which ended on Thursday.

State news agency MENA reported that thousands of pro-Morsi supporters also demonstrated in the city of Fayyum, south of Cairo.

Posted by: Fred || 11/16/2013 00:00 || Comments || Link || E-Mail|| [237 views] Top|| File under: Arab Spring
Militias attack Libyan protesters, killing 31
Libyan militiamen opened fire Friday on white-flag-waving protesters demanding their disbandment, killing at least 31 people and wounding more than 200 in a barrage of heavy machine gun and rocket-propelled grenade fire, the Associated Press reported.

Libyan Prime Minister Ali Zidan blamed the protesters and the militia alike for the violence, though witnesses said they saw no protesters carrying weapons ahead of the shooting Friday afternoon. By Friday night, however, some protesters joined by other militias had armed themselves and heavy gunfire rang out in the Tripoli neighborhood where the attack happened.


Can't let the festivities be all one-sided...

Armed groups set up checkpoints across the Libyan capital, hoping to stop other militias from entering the city. Ambulance sirens wailed into the night.

The march in Tripoli by thousands of protesters was the biggest show of public anger at militias in months. Since the 2011 fall of dictator Moammar Gadhafi, hundreds of militias - many of them on government payroll - have run out of control in Libya, carving out zones of power, defying state authority and launching violent attacks.

The protesters marched from a downtown mosque to a neighborhood called Gharghour, home to the headquarters of a militia originally from the city of Misrata that has a powerful presence in Tripoli. Many militias have turned villas and residential compounds of former Gadhafi-era officials into camps where they stash weapons.

The demonstrators waved Libyan and white flags and chanted, "We want an army, we want police," referring to demands that the country's weak security forces take the place of militias.
When they neared the building, militiamen in civilian clothes and military uniforms came out of the headquarters, opening fire. Protesters ran from gunfire while carrying others covered in blood.

Libyan state television put the death toll at 31, with 235 people wounded.

Witnesses all said the protesters carried no weapons. Al-Taher Basha Agha, commander of Misrata-based militia, told Libya's private al-Ahrar television station that their rivals used the protesters as a cover to attack. Asked if he would leave Tripoli, the commander said that his men will leave only "dead bodies."

"Tripoli has not seen a war yet, it will see it soon," he said.

Prime Minister Ali Zidan also blamed both protesters and the militiamen for the violence in a televised news conference. "You can't open fire at people who are exchanging fire," Zidan said.

Protesters said they were shocked by the prime minister's comments, pointing to an image of a bleeding elderly man shared on social media.

"This is delusional," protester Abdel-Karim al-Beriki said. "The first martyr was a man in his seventies. How could he be carrying a weapon?"

Many said that they will hold a sit-in until militias leave, while others called for civil disobedience. Saturday, grieving families will start burying their dead, setting up the possibility of more violence.

The government has put a December deadline on groups to join state security forces or face losing their government paychecks - though it is not clear if the government will cut them off. It has made similar threats in the past.


And will get a similar response...

Eastern militias also have seized control of oil exporting terminals, sending production plunging from 1.4 million barrels a day to around few hundred thousand.

Zidan, who was briefly kidnapped by militiamen himself last month, said his embattled government was working on a plan to drive out all militias from Tripoli.

"There will be no exception," he said. "All militias - including those in Tripoli - will be out."

Friday's march was prompted by a string of incidents involving militias - most recently, street clashes between the Misrata militia and one from Tripoli. The fight was sparked by the killing of one of the Misrata group's commanders, and the gun battles in the street panicked residents.

"We are afraid of more blood and more violence," said lawmaker Tawfiq Breik, from the liberal-leaning National Forces Alliance bloc in parliament. "This could drag on and descend from protesters versus militias to militias versus militias."


At some point bringing an Italian-led EU force in to stabilize the country should be appealing .. to everyone except the EU...
Posted by: Steve White || 11/16/2013 00:00 || Comments || Link || E-Mail|| [719 views] Top|| File under: Arab Spring
Africa Subsaharan
Boko Haram Holding Kidnapped French Priest
[An Nahar] Boko Haram
... not to be confused with Procol Harum, Harum Scarum, possibly to be confused with Helter Skelter. The Nigerian version of al-Qaeda and the Taliban rolled together and flavored with a smigeon of distinctly Subsaharan ignorance and brutality...
is holding a French priest who was kidnapped in northern Cameroon, a source in the banned Nigerian Islamist group said on Friday, rejecting claims of a rift among the

bad turban

s.

"I can confirm that the French priest is in the hands of mujahideen (fighters) from Jamaat Ahl al-Sunna Li Da'wat al-Jihad, who carried out the operation that was coordinated with Ansaru," he told Agence

La Belle France

Presse.

Boko Haram prefers to go by the Arabic name, which translates as "People Committed to the Propagation of the Prophet's Teachings and Jihad" (holy war).

Ansaru is an offshoot of the

bad boy

group and has previously claimed kidnappings of foreign nationals.

The United States on Wednesday listed both Boko Haram and Ansaru as terror groups, bowing to months of pressure to act after years of bloody violence in northeast and central Nigeria that has left thousands dead.

Hours after the declaration, heavily

gunnies

kidnapped

Roman Catholic priest Georges Vandenbeusch from his home near the town of Koza in northern Cameroon, about 30 kilometers (20 miles) from the Nigerian border.

He was seized by about 15 people, who burst into his Nguetchewe parish base, according to the bishop of the Nanterre diocese near

Gay Paree

, which has authority over the

holy man

.

The Boko Haram source, who did not want to be identified, declined also to say where the 42-year-old priest was being held, after the Cameroon authorities said they feared he had been taken across the border into Nigeria.

Speaking in

Gay Paree

after talks with Togo's President Faure Gnassingbe, French President Francois Hollande


...the Socialist president of La Belle France, an economic bad joke for la Belle France but seemingly a foreign policy realist...


said Vandenbeusch had "most likely" been taken to Nigeria.

"We are checking all the information that we can get," he told

news hound

s, adding that he would speak with his counterpart in Cameroon, Paul Biya, and vowing that

La Belle France

was doing "all it could to find... and free" the priest.

"The fight against terrorism is still our main concern and common purpose," he added.

Vatican

front man

Federico Lombardi described the kidnapping as "an extremely serious and horrible case, reflected the spread of hatred and violence in the region."

The Boko Haram source promised to reveal more details about the kidnapping "at the appropriate time".

But he added that claims of rifts within the ranks of the

bad turban

group, which has been linked to al-Qaeda's operations in north and western Africa, were exaggerated.

Boko Haram originally claimed to be fighting for the creation of an Islamic state in northern Nigeria and has made

suicide kaboom

and gun attacks its trademark.

Ansaru has been linked to at least three hostage-takings of foreigners since 2011 and has mentioned French intervention in Mali and European nations' "atrocities done to the religion of Allah" when claiming kidnappings.

"There is a deliberate attempt by the enemies of Islam to portray Jamaat Ahl al-Sunna Li Da'wat al-Jihad as sharply divided," the source said.

"What they don't know or ignore is that the two groups work closely together and most of the operations by the mujahideen are jointly carried out by the mujahideen from both sides."

Posted by: Fred || 11/16/2013 00:00 || Comments || Link || E-Mail|| [311 views] Top|| File under: Boko Haram
Nigerian Troops Claim Nine Boko Haram Members Waxed
[An Nahar] Nigerian troops said Friday they had killed nine suspected members of Islamist terrorist group Boko Haram
... not to be confused with Procol Harum, Harum Scarum, possibly to be confused with Helter Skelter. The Nigerian version of al-Qaeda and the Taliban rolled together and flavored with a smigeon of distinctly Subsaharan ignorance and brutality...
in a

shootout

in the country's northeast.

"In a midnight encounter with Boko Haram

bully boy

s, troops of the 7 division Nigerian Army killed nine Boko Haram

Death Eaters

while others fled with various degrees of injuries," army

front man

Colonel Muhammad Dole said in a statement.

One soldier was

maimed

late Thursday in the

festivities

in Damboa area of Borno state, he said.

"During the encounter, arms and ammunitions were recovered and two pick-up vehicles were destroyed."

His claim could not be independently verified.

He said that troops had intensified patrols inside the forest areas of Damboa and nearby Gwoza with a view to preventing further attacks by the

bully boy

s.

The United States designated Boko Haram and an offshoot known as Ansaru as terror groups on Wednesday following four years of horrific attacks that have claimed thousands of lives.

On Friday the group said it was holding a French priest kidnapped in northern Cameroon.

Meanwhile,


...back at the Hubba Hubba Club, Nunzio wondered: Where the hell was Chumbaloni? And where was his $600?...


the Nigerian government said Friday in a statement by the foreign affairs ministry in Abuja that the United States' designation of Boko Haram and Ansaru as foreign terrorist organizations would strengthen ties between the two nations.

"It will strengthen cooperation between Nigeria and the United States in the fight against international terror, enhance the capacity and legal basis for concerted actions against both groups," the statement said.

The designation would also "enable the two countries to work more closely towards reducing the capability and capacity of the groups to unleash terror," it added.
Posted by: Fred || 11/16/2013 00:00 || Comments || Link || E-Mail|| [208 views] Top|| File under: Boko Haram
Caribbean-Latin America
19 found dead in Jalisco state

For a map, click here. For a map of Michoacan click here


A total of 19 unidentified individuals were found shot to death and buried in a mass grave in the Mexican state of Jalisco Thursday, according to Mexican news accounts.

A news report which appeared in the online edition of Vanguardia news daily said that all but two of the bodies were identified as males. All were bound by their hands and shot to death. A number of the dead had been tortured.

The news account said that some of the victims sported tattoos which is a sign that the victims were members of a cartel or a local drug or criminal gang.

The find was made near La Barca municipality near the state border with Michoacan.

Last Saturday, 25 unidentified suspects were detained by police in Villa Hermosa municipality at a warehouse used as a safehouse, presumably for kidnapping operations. Among the detainees were two municipal police agents. Interrogations revealed the location of the mass grave, the work on which was completed Friday afternoon.

The Mexican federal government has been searching for two Procuraduria General de la Republica (PGR) agents, who went missing November 3rd. The arrests last Saturday were part of that search operation.

Currently Michocan, on Mexico's west coast, rivals Tamaulipas as one of Mexico's most violent. Since last year a number of indigenous communities have formed self defense groups, permitted under Mexican law, to enforce laws their own communities. The rise of those groups, called autodefensas, have threatened Caballero Templarios and Jalisco Nueva Generacion drug cartels dominance in the state, so much so that violence has escalated.

In fact, the violence has been so bad, the Mexican federal government has taken over the port city of Lazaro Cardenas in Michoacan.

Caballeros Templarios comprises remnants of La Familia, which was destroyed by concerted Mexican federal government action in early 2011. Their chief rival in the region, Los Zetas, appear not to be much of a factor in regional violence since the cartel was for all intents and purposes beheaded two years ago.

Mexican law permits indigenous communities to form their own police forces outside the normal top-down system imposed by Mexico's strong central government. Those groups are permitted to carry, and to use, weapons usually only permitted to security forces including Mexico's military.

Chris Covert writes Mexican Drug War and national political news for Rantburg.com and BorderlandBeat.com. He can be reached at grurkka@gmail.com
Posted by: badanov || 11/16/2013 00:00 || Comments || Link || E-Mail|| [253 views] Top|| File under:
Caucasus/Russia/Central Asia
Two policemen killed in Dagestan shootout
Two police officers were killed on Thursday when unknown assailants opened fire on them in the Russian republic of Dagestan, a regional Interior Ministry spokesman said. The attack occurred on a road in northern Dagestan. One policeman died at the scene, and the other died later in a hospital.

Posted by: ryuge || 11/16/2013 00:00 || Comments || Link || E-Mail|| [192 views] Top|| File under:
The Grand Turk
PKK terrorists fire on Turkish military convoy despite cease-fire
Terrorists from the Kurdistan Workers' Party (PKK) fired on a Turkish military convoy on Friday in the southeastern province of Mardin despite an eight-month cease-fire, Today`s Zaman reported. The attack is the biggest assault by PKK terrorists since March this year, when jailed PKK leader Abdullah Öcalan announced the cease-fire.


Terrorists are terrorists. The Turks should hunt down and extirpate the PKK...

The Turkish army said in a statement that a group of terrorists ambushed a four-vehicle army convoy and two units of gendarmerie special forces near Eskihisar village in the Nusaybin district and fired 100-150 rounds of ammunition with automatic rifles.

The statement added that one rocket propelled grenade was also fired from an RPG-7 launcher at an armored vehicle, but missed. The army said the troops immediately returned fire with automatic rifles in "legitimate defense." It said the terrorist fire stopped after the troops returned fire.

The statement said when the units returned to Üçköy Gendarmerie Command, inspections showed that two armored vehicles had been hit by 30 and 40 bullets each. The statement noted that no army personnel were injured in the incident.

The Turkish government has been holding talks with Öcalan as part of a settlement process launched October last year to find a peaceful and political solution to the decades-old Kurdish dispute and the armed conflict. Öcalan called on PKK militants to withdraw from Turkish soil to northern Iraq in a message on March 21.
Posted by: Steve White || 11/16/2013 00:00 || Comments || Link || E-Mail|| [196 views] Top|| File under:
India-Pakistan
Curfew imposed in Rawalpindi as violence claims eight lives
[Dawn] A curfew was imposed in Rawalpindi after eight persons were killed and a market was burnt on Friday during a clash between two groups in relation to the harassment of an Ashura procession in Rawalpindi's Raja Bazar area, DawnNews reported.

Spokesperson for the Punjab government was quoted by TV news channels as saying that keeping in view the tense situation in Rawalpindi a curfew was imposed in the city.

Authorities also decided that cellphone services would remain suspended in the city until Sunday.

The Jaffria Alliance condemned the violence in Rawalpindi and demanded from the Punjab government to bring to justice those who had resorted to gunfire.

A cloth market situated in Rawalpindi's Raja Bazaar was set on fire by unknown persons while members of the rival groups resorted to stone-pelting and firing.

"The

festivities

started when a sermon was being delivered from a Sunni mosque which was on the procession route." Waseem Ahmed, a police official told AFP.

The clash triggered a stampede in the procession which caused more casualties.

"The

corpse count

from the

festivities

have reached to eight people and 44 others are injured," Qasim Khan, a doctor at Rawalpindi's district hospital, told AFP.

"Among 44

maimed

people brought to our hospital, 13 had gunshot wounds," Khan said.

He said five

maimed

people were shifted to another hospital.

The violence prompted Punjab Chief Minister Mian Shahbaz Sharif to take notice of the incident and also seek a report from officials.

Police officer Afzal Hussain told AP earlier that participants of a procession beat to death three men in Rawalpindi, belonging to a seminary, for insulting them as their procession passed the seminary.

The procession members dragged the harassers out of the seminary after hearing the shouted insults and beat them to death, Hussain said.

They also set several shops outside the seminary on fire, he said.

Police tried to stop the clash, but officers were

maimed

as the two sides threw stones at each other, Hussain said.

All fire brigades in the city were deployed to put out the fire.

An army unit based in Rawalpindi was called in which eventually reached the scene and took control of the situation.

Posted by: Fred || 11/16/2013 00:00 || Comments || Link || E-Mail|| [247 views] Top|| File under: al-Qaeda in Pakistan
Southeast Asia
Abu Sayyaf militant involved in missionary kidnappings nabbed
Philippine authorities are holding an Abu Sayyaf militant identified as one of those who kidnapped a group of Filipino evangelists in 2002 in the southern town of Patikul.

Security forces on Thursday captured Ustadz Nijal Pajiran alias Abu Kudama, in the village of Tictapul. Chief Inspector Ariel Huesca said Pajiran is facing a number of criminal charges in connection with the ransom kidnappings of 6 members of the Jehovah's Witnesses -- two of them were later decapitated by the Abu Sayyaf after their family failed to pay the ransoms and the rest freed during a military rescue operation. He said,"Pajiran will be immediately flown to Manila for subsequent turnover to the court."

No further details were made available, but Huesca said Pajiran's capture was the result of lengthy intelligence operations by various law enforcement agencies and the military.

This article starring:
USTADZ NIJAL PAJIRAN ALIAS ABU KUDAMA
Abu Sayyaf
Posted by: ryuge || 11/16/2013 00:00 || Comments || Link || E-Mail|| [222 views] Top|| File under: Abu Sayyaf
Roadside bomb kills two policemen in southern Thailand
Two police officers were killed and another seriously wounded in a roadside bomb explosion in Narathiwat province yesterday evening. The body of Pol L/C Vorawut Wongjarut was found near the blast scene. Two other officers sustained serious wounds. One of them was pronounced dead on arrival at hospital.

The three officers had been assigned to escort teachers to school. They were traveling in a pickup truck on their way back to Rangae police station when the roadside bomb was detonated.

Meanwhile, three military rangers providing security for teachers were wounded in a bomb explosion on a road in Pattani province yesterday afternoon. Witnesses said six rangers were on foot patrol when the bomb went off.

In another development, Thailand's Supreme Court yesterday upheld a life sentence given to a key figure in a southern separatist movement who was convicted of rebellion for raiding and stealing weapons froma military camp in 2004. Rosdi Mayama was a member of the separatist Barisan Revolusi Nasional group. He was charged with rebellion, using force in the cause of separatism, procuring weapons, assault, robbery and receiving stolen items.

Prosecutors in 2008 accused him of leading the separatist group that attempted to form an independent state of Patani or Patani Darussalam. He was originally given the death sentence in 2009, which was later commuted to life in prison due to his cooperation during the investigation.
Posted by: ryuge || 11/16/2013 00:00 || Comments || Link || E-Mail|| [200 views] Top|| File under: Thai Insurgency
Syria-Lebanon-Iran
Four Suspected Syria Jihadists Arrested in France
[An Nahar] Four men aged between 22 and 35 have been locked away
Into the paddy wagon wit' yez!
in the

Gay Paree

region for allegedly belonging to a jihadist network sending fighters to Syria, informed sources said Friday.

The arrests by

Sherlocks

from

La Belle France

's intelligence agency DCRI took place on Tuesday and the presumed leader of the network is a 24-year-old man, according to sources close to the case.

At least two of the other men went to Syria to fight for the Al-Nusra Front battling
Hereditary President-for-Life Bashir Pencilneck al-Assad


Oppressor of the Syrians and the Lebs...


's regime. A woman was also arrested but released later.

Three of the men were born in

La Belle France

and one in Morocco.

An informed source said about 440 people from

La Belle France

were either currently fighting in Syria's civil war, planning to go and fight or had recently returned.

Half this number were there at present, about 10 had been killed and between 50 and 60 had returned,the source said.

Posted by: Fred || 11/16/2013 00:00 || Comments || Link || E-Mail|| [251 views] Top|| File under: al-Qaeda in Europe
Syria Air Strike Hits Islamist Brigade Leadership
[An Nahar] A Syrian air strike has killed a senior commander of the Islamist Liwa Al-Tawhid rebel brigade in Aleppo and

maimed

its chief and another leader, a watchdog said Friday.

Four more rebel chiefs were killed in other incidents, three in the northern Aleppo province and the fourth in Homs to its south, the Syrian Observatory for Human Rights said.

Yussef al-Abbas, known as Abu al-Tayyeb, was intelligence chief for Liwa al-Tawhid and was killed in a strike Thursday on an army base captured by the rebels a year ago, the

Britannia

-based Observatory said.

The brigade's top commander, Abdelkader Saleh, and another senior figure of the group, Abdelaziz Salameh, were

maimed

.

Following the attack, Liwa al-Tawhid tossed in the clink
Yez got nuttin' on me, coppers! Nuttin'!
30 people accusing them of being informers for the regime of
Hereditary President-for-Life Bashir Pencilneck al-Assad


The Scourge of Hama...


The powerful brigade is among a number of Islamist units that have rejected the mainstream opposition Syrian National Coalition.

Meanwhile,


...back at the alley, Slats grabbed his rosco...


two chiefs of rebel battalions were killed in fighting with loyalist forces near the international airport outside Aleppo. A security source in Damascus confirmed that there were still rebel pockets of resistance around the airport.

Elsewhere in the province, a former army colonel who commanded another rebel brigade was killed in fighting in the Maarat al-Artiq area. For three weeks, the army has been pressing a campaign to retake rebel-held areas in Aleppo, particularly east of the country's second city, and jihadist fighters have called for mass mobilization to counter regime advances.

Syria expert Fabrice Balanche told Agence

La Belle France

Presse the regime is aiming to progressively fragment rebel territory in the north of the country.

"The army is trying to cut off eastern parts of Aleppo held by rebels from (their bases) in the countryside," he said. "At the same time, it is trying to open an approach to Idlib and Jisr al-Shughur (both southwest of Aleppo) to break up rebel territory, taking it bit by bit."

Meanwhile,


...back at the alley, Slats grabbed his rosco...


in Homs province, to the south of Aleppo, a rebel chief was killed in Mahine, which the army said it had captured, along with a large cache of arms there that had been seized by the

myrmidon

s. The Observatory says, however, that fighting is still underway.

The group also reported heavy fighting on the main highway linking Homs to the capital Damascus, in the strategic Qalamun mountain range that spreads to

Leb

where regime forces can rely on allies from the Shiite movement Hezbollah for support.

Government troops also raided the Wadi al-Mawla village in the Homs countryside on Friday, the Observatory said, adding that two soldiers and nine men were killed in the attack.

The Observatory, which relies on medics and activists for its information, said that according to unconfirmed reports a number of women were also killed when the army entered the village.

The opposition Syrian Revolution General Commission, meanwhile, spoke of a "massacre" in Wadi al-Mawla in which "entire families" were killed and homes set on fire. The report could not be independently verified.
Posted by: Fred || 11/16/2013 00:00 || Comments || Link || E-Mail|| [320 views] Top|| File under: Govt of Syria
Who's in the News
31
[untagged]
4
Arab Spring
3
Govt of Syria
2
Govt of Pakistan
2
Boko Haram
1
TTP
1
al-Qaeda in Europe
1
Abu Sayyaf
1
Hezbollah
1
Jamaat-e-Islami
1
Pirates
1
Thai Insurgency
1
al-Qaeda in Pakistan
Bookmark
E-Mail Me
The Classics
The O Club
Rantburg Store
The Bloids
The Never-ending Story
Thugburg
Gulf War I
The Way We Were
Bio
Merry-Go-Blog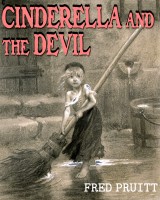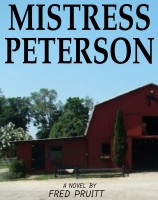 On Sale now!


A multi-volume chronology and reference guide set detailing three years of the Mexican Drug War between 2010 and 2012.

Rantburg.com and borderlandbeat.com correspondent and author Chris Covert presents his first non-fiction work detailing the drug and gang related violence in Mexico.

Chris gives us Mexican press dispatches of drug and gang war violence over three years, presented in a multi volume set intended to chronicle the death, violence and mayhem which has dominated Mexico for six years.
Click here for more information


Meet the Mods
In no particular order...


Steve White
Seafarious
Pappy
lotp
Scooter McGruder
john frum
tu3031
badanov
sherry
ryuge
GolfBravoUSMC
Bright Pebbles
trailing wife
Gloria
Fred
Besoeker
Glenmore
Frank G
3dc
Skidmark
Alaska Paul



Better than the average link...



Rantburg was assembled from recycled algorithms in the United States of America. No trees were destroyed in the production of this weblog. We did hurt some, though. Sorry.
3.235.11.178