Afghanistan
Afghan senior official escapes suicide attack
[Pak Daily Times] A

bigwig

in northern Afghanistan escaped a

suicide kaboom

Sunday as the bodies of six civilians hanged by the Taliban were found dumped by the roadside in the south, police said.

The attacker carrying bombs on his body jumped out of a roadside ditch and ran into the motorcade of Balkh province's deputy governor before detonating the explosives.

The deputy governor, Mohammad Zahir Wahdat, survived unhurt in his armoured vehicle but two of his bodyguards were

maimed

, provincial police chief Abdul Rahman Rahimi told AFP.
Continued on Page 49
Posted by: Fred || 11/18/2013 00:00 || Comments || Link || E-Mail|| [290 views] Top|| File under: Taliban
Africa Horn
Federal troops and Militia in deadly battle in Lower Shabelle
MOGADISHU -- At least 15 people were reportedly killed and 20 others were wounded in a fierce fighting between local militiamen and Somali government forces on Sunday afternoon, Garowe Online reports. Witnesses say the fighting erupted in KM-50 and Muri vicinities between Lower Shabelle regional capital of Marka and Afgoye town after Somali government forces attacked vigilantes.

Lower Shabelle region Governor, Abdulkadir Sidi who spoke to the media said that military forces commanders were leading heavily armed battalions who killed licensed gunmen and civilians.

"I know that government forces attacked KM-50 where we had positioned registered armed men and the battle finally degenerated into heavier one," Sidi told the reporters.

Somali government forces have seized the control of KM-50 and Muri, eye witnesses reported.

Security officials say, the military forces dislodged armed militiamen from illegal roadblocks in the region although the Defence Ministry has so far confirmed that overhauls and security reforms became successful.
Posted by: Steve White || 11/18/2013 00:00 || Comments || Link || E-Mail|| [245 views] Top|| File under:
Sudan rebels claim strike on Kordofan town
[Pak Daily Times] Sudanese rebels on Sunday struck a town near the border of troubled South Kordofan state, where witnesses confirmed fighting was under way.

"We were awakened at 6:00 am by continuous loud

kaboom

s and the sound of shooting," said a resident of Abu Zabad, in North Kordofan state.

He asked not to be named for security reasons.

"Armed men in Land Cruisers drove into the town and targeted a SAF compound and the

cop shoppe

," he said, referring to the Sudan Armed Forces.

The town, in an agricultural region, is home to a small military facility.

Gunfire could still be heard at about midday when another resident spoke by telephone from under his bed.

He said he had seen the rebels arrive earlier at the local market, firing their weapons in the air. They appeared exhausted, thirsty and in need of fuel, he said.

The Justice and Equality Movement (JEM) said it "took control" of the small community which is a few kilometres (miles) from South Kordofan state, where rebels have been fighting for two years. "We control all government buildings there," JEM

front man

Gibril Adam Bilal told AFP.
Posted by: Fred || 11/18/2013 00:00 || Comments || Link || E-Mail|| [239 views] Top|| File under: Govt of Sudan
Africa North
Central Tripoli streets deserted, no checkpoints, some roads blockaded
[Libya Herald] Driving across Tripoli


...a confusing city, one end of which is located in Lebanon and the other end of which is the capital of Libya. Its chief distinction is being mentioned in the Marine Hymn...


today at 4.30 pm the streets were eerily quiet, with no security, army or police presence or checkpoints in the city centre.

The end of Al Sekka Road, where the Prime Minister's Office is, was blocked in both directions by youths who had piled debris across it and set tyres alight. When they saw photos being taken from a taxi, they angrily gave chase and threw rocks. The Prime Minister's office had reportedly closed in the afternoon, and staff sent home early.

There have been reports that some roads leading off the Airport Road have also been blocked with burning tyres, as well as roads leading to other areas of the capital.

Even at locations where there are usually checkpoints, such as at the roundabout by the port, there was no security presence at all. During a 30-minute drive, the only security visible on the streets was near the Mahari Radisson Blu Hotel, opposite the Turkish embassy.

A convoy of unarmed vehicles with youths hanging out of car windows waving Libyan flags was seen driving down Mansoura Road. Some vehicles carried placards reading: "Free Libyans, from Janzour to Tajoura." One vehicle had flashing lights and a loud-haler, but it was not possible to discern what was being said.
Posted by: Fred || 11/18/2013 00:00 || Comments || Link || E-Mail|| [259 views] Top|| File under: Arab Spring
Army "abandoned" Tajoura base
[Libya Herald] The commander of an army unit has denied that his soldiers abandoned their Tajoura base in the face of a surprise dawn attack by Misratan forces on Saturday.

Misbah Alharna said that his men in Army Brigade 101 had fought back and held the attackers until they came under heavy shell fire, which left one of his men dead and eight other injured. Only then, he told Libyan news agency LANA, did they fall back.

However a Tajoura military council member told the Libya Herald: "We were betrayed by the National Army brigade which abandoned the post and cleared the way for this

gang

to enter Tripoli


...a confusing city, one end of which is located in Lebanon and the other end of which is the capital of Libya. Its chief distinction is being mentioned in the Marine Hymn...


"They didn't put up a fight or called for reinforcement but simply abandoned their base. We pushed the Misratans out of the base after serious

festivities

but they did take out some equipment and ammunition when retreating from the base."

The source said that the military council only learnt about the National Army brigade abandoning the post after dawn and immediately gathered its own forces to push the armed Misratan group back.

A senior member of the Tripoli Local Council, who wished to remain anonymous, confirmed the account of Tajoura military council. He said: "We were informed about the betrayal of the National Army brigade that abandoned its base and left us open to attack. Events like these shake our trust in the army. They had the men and weapons yet they fled instead of asking for assistance from revolutionaries or their headquarters".
Posted by: Fred || 11/18/2013 00:00 || Comments || Link || E-Mail|| [293 views] Top|| File under: Arab Spring
Libya Deputy Intelligence Chief Abducted
[An Nahar] Libya's deputy intelligence chief Mustafa Nuh was

kidnapped

Sunday in Tripoli


...a confusing city, one end of which is located in Lebanon and the other end of which is the capital of Libya. Its chief distinction is being mentioned in the Marine Hymn...


, a security official told Agence

La Belle France

Presse, as tensions ran high in the capital following deadly violence over the weekend.

"The vice president of intelligence was

kidnapped

shortly after his arrival in Tripoli from a trip abroad," said the official, who declined to be identified.
Continued on Page 49
Posted by: Fred || 11/18/2013 00:00 || Comments || Link || E-Mail|| [316 views] Top|| File under: Arab Spring
Africa Subsaharan
French hostage held nearly a year escapes in Nigeria
[SMH.AU] A French engineer

kidnapped

by Islamist

gunnies

in Nigeria has managed to escape after nearly a year in captivity, officials said on Sunday, in the latest dramatic turn for

kidnapped Frenchies

abroad.

President Francois Hollande


...the Socialist president of La Belle France, an economic bad joke for la Belle France but seemingly a foreign policy realist...


announced that Francis Collomp, 63, was free after being taken by Islamist

gunnies

on December 19, 2012, in the state of Katsina in northern Nigeria.
Continued on Page 49
Posted by: Fred || 11/18/2013 00:00 || Comments || Link || E-Mail|| [340 views] Top|| File under: Boko Haram
Caribbean-Latin America
7 die in Nuevo Laredo

For a map, click here. For a map of Tamaulipas state, click here

A total of seven unidentified armed suspects were killed Saturday and Sunday in three separate shootouts in northern Tamaulipas state, according to official government sources.

According to a news released posted on the Tamaulipas state government website, the first incident took place at 2118 hrs near the intersection of calles Grijalva and Rio Cupatitzio in El Campanario colony, where armed suspects traveling aboard a Ford F-150 pickup truck exchanged gunfire with a Mexican Army road patrol.

Two armed suspects died in that encounter, and Mexican Army soldiers seized three guns and an undisclosed quantity of ammunition.

A second shootout took place at around 2230 hrs near the intersection of calles Cesar Lopez de Lara and Anahuac in Anahuac colony, between armed suspects traveling aboard a Ford Contour sedan and a unit of the Policia Federal.

One suspect, identified as Gilberto Herrera Jaques died in the encounter, while a second suspect, identified as Jonathan Saldaña Armendariz, was detained at the scene. Policia Federal agents seized one rifle, one weapons magazine, ammunition and two radios.

The third encounter took place between a Mexican Naval Infantry road patrol and armed suspects traveling aboard a Ford Expedition SUV, near the intersection of Calzada Revolucion and Calle Tecolote near the entrance to Lomas del Rio colony at around 540 hrs Sunday morning.

Four unidentified armed suspects died in that encounter. Mexican marines seized five rifles, one rocket propelled grenade and other munitions.

Chris Covert writes Mexican Drug War and national political news for Rantburg.com and BorderlandBeat.com
Posted by: badanov || 11/18/2013 00:00 || Comments || Link || E-Mail|| [346 views] Top|| File under:
#1 We beat the drum slowly and played the fife lowly,
And bitterly wept as we bore him along.
For we loved our comrade, so brave, young and handsome,
We all loved our comrade, although he'd done wrong.
Posted by: Thing From Snowy Mountain || 11/18/2013 14:04 Comments || Top||
8 die in Ciudad Juarez

For a map, click here. For a map of Chihuahua state, click here

A total of eight individuals including three children were stabbed to death in Ciudad Juarez Saturday night, according to Mexican news reports.

According to a news report which appeared in El Diario de Chihuahua news daily news website, the incident took place at a residence near the intersection of calles Luciano Becerra and Fernando Montes de Oca in Morelos Zaragoza colony.

Originally Mexican press released news that the victims had all been shot to death, but neighbors nearby did not report any gunshots. However, later reports said one shot was fired.

Three of the child victims were identified as Daniel Romero Castañeda, 6, Abril Romero, 4 and Valeria Lara Castañeda, 4. Rosa Maria Castañeda Morales, 60 and her daughter Maria del Carmen Castañeda, 28, and Rosa Maria Castañeda Morales, 30 were also identified as among the dead.

A news accounts which later appeared in La Polaka said that one of the female adult victims had been shot to death, but reports did not say which.

The massacre was discovered when members of the victims' church noticed their absence and sought to find them.

Chris Covert writes Mexican Drug War and national political news for Rantburg.com and BorderlandBeat.com
Posted by: badanov || 11/18/2013 00:00 || Comments || Link || E-Mail|| [283 views] Top|| File under:
Caucasus/Russia/Central Asia
Deadly bus blast terrorist killed in police shootout
A militant who claimed responsibility for a suicide bombing on a bus last month was killed Saturday in a shootout with Russian security forces, officials say. Dmitry Sokolov was among five terrorists militants killed near Dagestan's capital of Makhachkala when a gunfight erupted after negotiations for their surrender failed.

During the negotiations, Sokolov said he personally assembled the bomb that killed six people and wounded another 50 on a bus in Volgograd Oct. 20, said a statement by the National Anti-Terrorist Committee. Naida Asiyalova, Sokolov's wife who set off the explosives, died also.

Security forces had been searching for Sokolov since the bus bombing. He reportedly admitted to being responsible for other terror attacks, but officials did not say which other attacks were mentioned.
Posted by: ryuge || 11/18/2013 00:00 || Comments || Link || E-Mail|| [281 views] Top|| File under:
The Grand Turk
Turkish Army Kills Three Syrians Crossing Border
[An Nahar] The Turkish army

rubbed out

three Syrians attempting to illegally cross the border at a minefield separating the two countries, the news agency Dogon reported Sudnay.

At around 1:30 am local time Sunday (2330 GMT Saturday) the army fired at the Syrians, described as smugglers, after shouting warnings as they crossed the minefield near the village of Yeniyol in the southeastern Mardin region, the agency said.

The bodies were taken to a medical and legal center in the city of Malatya where an inquiry will be opened into their deaths, it added.
Continued on Page 49
Posted by: Fred || 11/18/2013 00:00 || Comments || Link || E-Mail|| [337 views] Top|| File under: Govt of Syria
India-Pakistan
Four killed in Lyari as LEAs fail to rein in violence
[Pak Daily Times] Four alleged gangsters were killed during an "encounter" with law enforcers in Lyari


...one of the eighteen constituent towns of the city of Karachi. It is the smallest town by area in the city but also the most densely populated. Lyari has few schools, substandard hospitals, a poor water system, limited infrastructure, and broken roads. It is a stronghold of ruling Pakistan Peoples Party. Ubiquitous gang activity and a thriving narcotics industry make Lyari one of the most disturbed places in Karachi, which is really saying a lot....


on Sunday, as law enforcement agencies were unable to calm down the situation.

The encounter took place when law enforcers reached at the gangsters' hideout in Dubai Chowk, Lyari, where the groups of Baba Ladla and Uzair Baloch were busy
Continued on Page 49
Posted by: Fred || 11/18/2013 00:00 || Comments || Link || E-Mail|| [295 views] Top|| File under:
Hand grenade attack kills woman in Swabi
[Pak Daily Times] A woman was killed and four people, including three women, sustained injuries in a hand grenade attack at a house in Swabi, officials said on Sunday. Police said

faceless myrmidons

hurled a hand grenade at a house in Kashkol Banda area. As a result, five people sustained injuries. The injured were taken to District Headquarters Hospital where one woman succumbed to her wounds. The attackers managed to flee. Police have registered case and started further investigation.
Posted by: Fred || 11/18/2013 00:00 || Comments || Link || E-Mail|| [229 views] Top|| File under:
2 security men injured in NWA roadside blast
[Pak Daily Times] Two soldiers

were maimed

on Sunday when a security forces convoy came under a

kaboom

in North
Wazoo. Officials said the incident took place near Karam Kot area in Mirali subdivision of the tribal agency where

bully boyz

targeted a vehicle of security convoy with a remote-controlled IED. A curfew is imposed across North Waziristan since Saturday evening.
Posted by: Fred || 11/18/2013 00:00 || Comments || Link || E-Mail|| [213 views] Top|| File under: TTP
2 cops killed in attack on Swabi checkpost
[Pak Daily Times] Militants attacked a security checkpost in Swabi District, the hometown of new deputy amir of the outlawed Tehrik-e-Taliban Pakistain (TTP), leaving two

coppers

dead. The

snuffies

also set the checkpost ablaze.

The Swabi police confirmed that two motorcyclists targeted the Darand police checkpost in Barmola Police Station jurisdiction in the afternoon, killing two

coppers

, who were identified as Nadir and Sajjad. Swabi is the hometown of the new TTP naib amir, Khalid Haqqani, who is presently the acting amir of the TTP in the absence of Mullah Fazlullah

...son-in-law of holy man Sufi Mohammad. Known as Mullah FM, Fazlullah had the habit of grabbing his FM mike when the mood struck him and bellowing forth sermons. Sufi suckered the Pak govt into imposing Shariah on the Swat Valley and then stepped aside whilst Fazlullah and his Talibs imposed a reign of terror on the populace like they hadn't seen before, at least not for a thousand years or so. For some reason the Pak intel services were never able to locate his transmitter, much less bomb it. After ruling the place like a conquered province for a year or so, Fazlullah's Talibs began gobbling up more territory as they pushed toward Islamabad, at which point as a matter of self-preservation the Mighty Pak Army threw them out and chased them into Afghanistan...
who is in Afghanistan. Attacks on security forces in Khyber-Pakhtunkhwa


... formerly NWFP, still Terrorism Central...


have increased after the handing over of TTP leadership to Taliban of the settled areas.
Posted by: Fred || 11/18/2013 00:00 || Comments || Link || E-Mail|| [236 views] Top|| File under: TTP
Iraq
22 Killed in Baghdad Area Bombings
[An Nahar] A series of bombings struck near markets, cafes and the theater in Storied Baghdad


...located along the Tigris River, founded in the 8th century, home of the Abbasid Caliphate...


on Sunday evening, the deadliest in nationwide attacks in which 22 people and 12

gunnies

were killed.

The bloodshed, which left more than 70

maimed

across the country, was the latest in a protracted surge in violence that has forced Iraq to appeal for international help in combating militancy just months before its first general election in four years.
Continued on Page 49
Posted by: Fred || 11/18/2013 00:00 || Comments || Link || E-Mail|| [337 views] Top|| File under: Islamic State of Iraq
Southeast Asia
Bombing suspect gunned down in southern Thailand
A suspected terrorist militant was killed in a clash with Thai security forces in Narathiwat's Rangae district early yesterday. The deceased was one of two suspects believed to be involved in a bombing on Friday evening that killed three policemen in the same district.

Following a tip-off that two bombing suspects were hiding in a house, a 100-man joint police and military force surrounded the ten-house compound at 1 a.m. and raided it before running into the pair and having a brief gun battle. They later found the body of Tuwaemarawyee Tuansulong. He had been wanted on five arrest warrants.

The other suspect managed to flee. Officers also took four people in the area into custody for further questioning on whether they were involved in the blast on Friday.

The bomb attack on a team of Ra Ngae police took place as they were returning to their base in a truck from a Ban Khao Kaew School teacher protection mission. The bomb killed Police Lance Corporal Worawuth Worajaruth, 25, Police Sergeant Manachai Pipitthong, 30, and Police Lance Corporal Khomsan Wongwatcharabut, 24.

Posted by: ryuge || 11/18/2013 00:00 || Comments || Link || E-Mail|| [288 views] Top|| File under: Thai Insurgency
Syria-Lebanon-Iran
Syria air force bombards town near Lebanon
[Bangla Daily Star] Syria's air force struck the town of Qara near the Lebanese border yesterday as loyalist forces tried to storm the town where rebels have taken up positions, a monitoring group said.

"Since the morning, the town of Qara has been hit by air strikes. Warplanes bombarded the town heavily yesterday. Regime troops are trying to storm it and to drive the rebels out," said Syrian Observatory for Human Rights director Rami Abdel Rahman.

The

Britannia

-based group said opposition fighters in the town were determined to resist despite the pressure.

Pro-regime newspaper Al-Watan reported "the army hit the Qalamoun mountains hard, closing in on the

Death Eaters

around Qara," using the government's term for rebel fighters.

Violence in the Qalamoun area has intensified since Friday.

Both the regime, which is backed by fighters from powerful Lebanese Shiite movement Hezbollah, and rebels, including Al-Qaeda-affiliated jihadists, have bolstered their forces in the area.

Qalamoun, which has a strong rebel presence, is a strategic area because it borders

Leb

and is used by rebels as a rear base for operations around the capital.

For
Hereditary President-for-Life Bashir Pencilneck al-Assad


Lord of the Baath...


's regime, it is important because it is on the road linking Damascus to the central province of Homs. It is also home to weapons depots.

For months, Qalamoun had mostly avoided the violence tearing other areas of the country apart, but in recent weeks parts of the town have been battered by near-daily shelling.

Lebanese authorities said on Saturday 1,200 families had fled Syria for the border town of Arsal, in eastern

Leb

. Most of them had come from Qara.

Yesterday, Arsal's municipality chief Ali al-Hojairi told AFP that "more refugees are arriving. Many are sleeping in cars. They need shelter."


Posted by: Fred || 11/18/2013 00:00 || Comments || Link || E-Mail|| [286 views] Top|| File under: Govt of Syria
Syria Rebels Bomb Government Building, Kill 31
[VOA News] Syria monitors say rebels bombed a government building near Damascus on Sunday, killing 31.

The London-based Syrian Observatory for Human Rights says the building was destroyed. A

front man

tells the French News Agency that three generals and a brigadier general are among the dead.

The group also says Syrian forces launched a second straight day of air raids on the town of Qara in the mountainous Qalamoun region, close to the Lebanese border.

That region has the few remaining rebel supply lines between Syria and the outside world. But the bombings have forced several thousand Syrians to seek refuge in

Leb

, overwhelming small towns that cannot handle such a crisis.

Posted by: Fred || 11/18/2013 00:00 || Comments || Link || E-Mail|| [718 views] Top|| File under: Govt of Syria
Who's in the News
32
[untagged]
8
Arab Spring
7
Govt of Pakistan
3
TTP
3
Govt of Syria
1
Boko Haram
1
Islamic State of Iraq
1
PLO
1
Taliban
1
Thai Insurgency
1
Govt of Sudan
Bookmark
E-Mail Me
The Classics
The O Club
Rantburg Store
The Bloids
The Never-ending Story
Thugburg
Gulf War I
The Way We Were
Bio
Merry-Go-Blog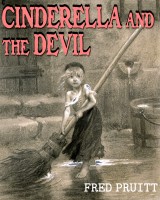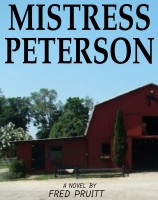 On Sale now!


A multi-volume chronology and reference guide set detailing three years of the Mexican Drug War between 2010 and 2012.

Rantburg.com and borderlandbeat.com correspondent and author Chris Covert presents his first non-fiction work detailing the drug and gang related violence in Mexico.

Chris gives us Mexican press dispatches of drug and gang war violence over three years, presented in a multi volume set intended to chronicle the death, violence and mayhem which has dominated Mexico for six years.
Click here for more information


Meet the Mods
In no particular order...


Steve White
Seafarious
Pappy
lotp
Scooter McGruder
john frum
tu3031
badanov
sherry
ryuge
GolfBravoUSMC
Bright Pebbles
trailing wife
Gloria
Fred
Besoeker
Glenmore
Frank G
3dc
Skidmark
Alaska Paul



Better than the average link...



Rantburg was assembled from recycled algorithms in the United States of America. No trees were destroyed in the production of this weblog. We did hurt some, though. Sorry.
3.235.11.178