Africa Horn
AMISOM to mediate Somali power struggle
MOGADISHU -- African Union Mission in Somalia (AMISOM) Spokesman Col. Ali Adan Humad has expressed displeasure about the growing political infighting between President Hassan Sheikh Mohamud and Prime Minister Abdi Farah Shirdon, Garowe Online reports.

Addressing the media in Mogadishu on Sunday, Col. Humad said that AMISOM would resolve the political tensions and urged the top officials to exercise restraints.

"We are very sorry to hear that row, we will try our best to bring them closer to each other so that we can together move forward," noted Humad, adding that African Union Special Representative to Somalia is expected to meet both Mohamud and Shirdon to avoid lurching the nation backward.

The AMISOM official emphasized that the political row has nothing to do with future of the mission but he says it may impact Mogadishu-based Federal Government policies.

President Mohamud and Prime Minister Shirdon's row comes to ahead after Shirdon has insisted that he will not resign until the national assembly members intervene in accordance with the Provisional Federal Constitution (PFC).

Independent sources in Mogadishu tell Garowe Online that Villa Somalia Presidential compound has been a scene for political discussions as Mohamud is leading calls for Shirdon to go in a bid to reassert full authority on the brittle government.The sources [who] declined to be identified say, Federal Members of Parliament separately meet the two, with Shirdon telling he can be ousted by the parliament alone.

"Shirdon is ready to face confidence vote in Parliament but the President wants the Prime Ministers out of the office. What I have been witnessing is that Prime Minister Shirdon has come under intense pressure to step down in recent days," Federal MP who asked to remain anonymous told Garowe Online.


So hold a vote of no confidence in the parliament. Seems easy enough unless El Presidente thinks Shirdon will win the vote...

President Mohamud whose administration failed to gain huge public trust in many parts of the anarchic country feels that his Prime Minister became disobedient and ignored to heed his suggestions.
Posted by: Steve White || 11/18/2013 00:00 || Comments || Link || E-Mail|| [205 views] Top|| File under:
Africa North
U.S. Military Working On Plan To Train Thousands Of Libyans For Counterterrorism Missions
[Huffpoo] The U.S. military is working on plans to train 5,000 to 7,000 members of the Libyan security forces and also special operations forces who can carry out counter-terrorism missions, a senior U.S. military official said.

Libya's government is struggling to keep order as rival militias and hardline Islamists refuse to disarm two years after Muammar Gaddafi was ousted in a NATO-backed uprising. Tripoli has seen deadly clashes over the past several days.

Admiral William McRaven, who heads the U.S. military's Special Operations Command, declined to go into details about the training plan, saying these were still being negotiated.

"Suffice to say that there is going to be a kind of conventional effort, to train their conventional forces, between 5 and 7,000 conventional forces. And we have a complementary effort on the special operations side to train a certain number of their forces to do counter-terrorism," he told a defense forum in California at the weekend.

McRaven said there would be extensive vetting of Libyan personnel trained by the United States.


No word on personnel responsible for Benghazi attack.
Posted by: Besoeker || 11/18/2013 07:59 || Comments || Link || E-Mail|| [354 views] Top|| File under:
Misrata units to quit Tripoli within 72 hours
[Libya Herald] Misratan military, council and civil society leaders this evening agreed at a meeting in the city that all Misratan units would be withdrawn from Tripoli


...a confusing city, one end of which is located in Lebanon and the other end of which is the capital of Libya. Its chief distinction is being mentioned in the Marine Hymn...


within 72 hours.

Also this evening, Zlitan congressman Abdussalam Asafran told the Libya Herald that the city councils of Tripoli and Misrata would meet each other at a point outside of Tripoli, which he did not specify, but which is believed to be the international airport.

Ibrahim Safar, a member of Misrata local council, announced that leaders of the city's Revolutionaries, along with elders and members of the local shura and Misrata city councils, had agreed that all Misratan brigades and Libya Shield units will withdraw from Tripoli within three days. The revolutionaries will also move out all their military equipment.

On top of this, the meeting agreed that all Mistratan members of Congress, along with any members of the government from the city would also quit the capital.

Safar said that Misratans held the government and Congress responsible for what has happened recently in the capital. They further demanded that the authorities ensure that any family from Misrata living in Tripoli, together with their homes and possessions, should be fully protected.

The meeting between the two city councils was agreed last night, when a delegation of congressmen and members of the shura councils from Tripoli and the Jebel Nafusa flew to Misrata for emergency talks. It was agreed then that both city councils should meet today at the GNC in the capital. However the encounter was called off this morning on security grounds.

It is now thought to be going ahead close to Tripoli International airport.
Posted by: Fred || 11/18/2013 00:00 || Comments || Link || E-Mail|| [221 views] Top|| File under: Arab Spring
Ghargour carnage makes new friends of old enemies
[Libya Herald] Historic divisions between the people of Wirshifana and Zawia appear to have been put aside, at least temporarily, following the Bloody Friday massacre in Gharghour.

In the wake of the carnage, elders from both communities met on Saturday to investigate ways of jointly sending help to Tripoli


...a confusing city, one end of which is located in Lebanon and the other end of which is the capital of Libya. Its chief distinction is being mentioned in the Marine Hymn...


Those present at the meeting agreed to send military support to Tajoura to help combat any attack on the capital by Misratan forces.

It is the first time since the 17 February Revolution that both sides have come together and agreed on something.

On the contrary, in the two years since the revolution ended there have been numerous deadly

festivities

between them.

In Bani Walid too, residents gathered to donate blood following the massacre.
Posted by: Fred || 11/18/2013 00:00 || Comments || Link || E-Mail|| [221 views] Top|| File under: Arab Spring
Orders and counter-orders over the demolition of Gharghour villas
[Libya Herald] The deputy defence minister of Libya, Khalid Sharif, has ordered the Tripoli


...a confusing city, one end of which is located in Lebanon and the other end of which is the capital of Libya. Its chief distinction is being mentioned in the Marine Hymn...


Local Council (TLC) to demolish all the buildings belonging to Qadaffy-regime officials in the district of Gharghour. It was from these buildings that Misratan forces fired on Friday during the massacre in which 43 people died and 460 were

maimed

.

The decision (number 14328-38) was issued Sunday afternoon, reportedly "after series of meetings with many officials and influential people of Tripoli". However within hours, the Council of Ministers and the Minister of Defence, Abdullah Al-Thinni had countermanded Sharif's instructions. The rescinding of the move was accompanied by a stern warning that locals should not approach the buildings and seek to destroy them themselves.

The government is clearly concerned that there should be no provocation in the 72 hours before Misratan forces are due to withdraw entirely from Tripoli.

Sharif's people had explained that the idea behind the move is to defuse local tensions. The Gharghour buildings, mostly giant and expensive villas were taken over by brigade members from Misrata after the fall of Tripoli. In the past two years, there have been numerous arguments and

shootout

s over the ownership of these villas, the occupation of which, some local residents believe, has been the real reason for the unit staying on.
Posted by: Fred || 11/18/2013 00:00 || Comments || Link || E-Mail|| [197 views] Top|| File under: Arab Spring
Egypt Minister Says Islamists Must Accept Govt before Talks
[An Nahar] An Egyptian minister on Sunday ruled out negotiations with the

Moslem Brüderbund

until the Islamists recognize the government's transition plan and renounces violence.

Social solidarity minister Ahmed al-Borei told Agence

La Belle France

Presse the Brotherhood must also accept Islamist president Mohammed Morsi
...the former president of Egypt. A proponent of the One Man, One Vote, One Time principle, Morsi won election after the deposal of Hosni Mubarak and jumped to the conclusion it was his turn to be dictator...
's overthrow was a "revolution".
Continued on Page 49
Posted by: Fred || 11/18/2013 00:00 || Comments || Link || E-Mail|| [216 views] Top|| File under: Arab Spring
Tripoli's leaders call for anti-militia protests
[Pak Daily Times] Tripoli


...a confusing city, one end of which is located in Lebanon and the other end of which is the capital of Libya. Its chief distinction is being mentioned in the Marine Hymn...


city leaders on Sunday called for street protests and strikes at shops, schools and universities to press Libya's government to drive out

forces of Evil

blamed for

festivities

that killed at least 45 people.

Libyan Prime Minister Ali Zeidan's armed forces are struggling to control militias, Islamist

snuffies

and other former fighters who refuse to disarm after helping to oust Muammar Qadaffy
Continued on Page 49
Posted by: Fred || 11/18/2013 00:00 || Comments || Link || E-Mail|| [228 views] Top|| File under: Arab Spring
Bangladesh
Opposition black-flag procession tomorrow
[Bangla Daily Star] The BNP-led 18-party opposition alliance will stage "black-flag" processions across the country tomorrow in protest against prime ministers' today's cabinet meeting of "ministers who have already resigned".

"Holding cabinet meeting with the ministers who have already resigned is nothing but violation of country's constitution," BNP Joint Secretary General Rizvi Ahmed said while announcing the programme at a press briefing at the party's Nayapaltan central office today.

Processions would be brought out at all divisional cities, all district towns and including the capital.

Rizvi, who has been staying at the Nayapaltan office for the last three weeks in fear of arrest, however did not elaborate the time and place from where the procession will start in the capital.

The nearly two-and-a half-hour cabinet meeting was held today at the Secretariat with Prime Minister Sheikh Hasina

...Bangla dynastic politician and current Prime Minister of Bangladesh. She has been the President of the Bangla Awami League since the Lower Paleolithic. She is the eldest of five children of Sheikh Mujibur Rahman, the founding father of Bangla. Her party defeated the BNP-led Four-Party Alliance in the 2008 parliamentary elections. She has once before held the office, from 1996 to 2001, when she was defeated in a landslide. She and the head of the BNP, Khaleda Zia show such blind animosity toward each other that they are known as the Battling Begums..
in the chair.

Briefing

news hound

s after the meeting, Cabinet Secretary M Musharraf Hossain Bhuiyan today said he was yet to receive any resignation letter of the ministers or state ministers who submitted their resignation to the premier at November 11 cabinet meeting .

Rizvi also criticised the government for what he said "law enforcers' besieging the BNP Nayapaltan office".

He said members of police and intelligence agencies confined him to the BNP office and no other opposition leader was allowed to enter the Nayapaltan office.


Posted by: Fred || 11/18/2013 00:00 || Comments || Link || E-Mail|| [200 views] Top|| File under:
Caribbean-Latin America
Death of indigenous leader in Chihuahua sparks demands for investigation

For a map, click here For a map of Chihuahua state, click here.

By Chris Covert
Rantburg.com

The death of an apparent indigenous Indian leader has moved the heads of several indigenous communities to demand investigation of that crime and several others involving indigenous Indians victims in the region of Sierra Tarahumara, according to Mexican news accounts.

According to a news report which appeared on the website of El Diario de Chihuahua and La Polaka news dailies and data which appeared in a Facebook page operated by the forum, a forum was held in Ciudad Juarez city late last week named the IV Pueblos originarios de la Sierra Tarahumara en Defensa de Nuestros Territoriosm or Indigenous People of the Sierra Tarahumara in Defense of Our territory held in Ciudad Juarez which demanded government action against drug and local criminal gangs they say are responsible for several murders and other violence in the region against indigenous peoples.

Last week's victim, Jaime Ayala Subia Socorro Ramos Ceballos was killed in armed confrontations with local drug gangs near the village of Choreachi in Guadalupe y Calvo municipality in southern Chihuahua.

According to data supplied by Indian chief Lorenzo Moreno Pajarito and two others identified as Emilio Enriquez Cruz and Alfonso Molina, local drug gangs are killing indigenous people and intimidating their families with violence, whenever they resist against illegal logging taking place on Indian land, specifically in Guadalupe y Calvo municipality, and in Mogotavo as well as in Barrancas del Cobre, also known as Copper Canyon. The forum was held to present their demands to the Chihuahua state government that the government do something about the violence and encroachment, by both the government and private companies on ancestral Indian lands. Among the pueblos signing or supporting the petition were the Tarahumaras, Warojios, Odame and Yaquis, from Sonora and Chihuahua states.

The petition expressed fears that ongoing violence at the hands of local criminal gangs will force indigenous peoples away from their tribal lands and customs, and "send them to the cliffs".

That last statement was a stark reminder of an event in the Sierra Tarahumara region in which it was reported that several Tarahumara Indians had committed suicide by jumping off cliffs, because of the lack of food available to care for their families. That charge was made in a television interview in January of 2012 by local peasant leader, Ramon Gardea, who claimed that as many as 50 Tarahumara Indians had committed suicide by throwing themselves off cliffs to their deaths. The report was dismissed by Chihuahua state government officials, and indeed, no bodies were ever found that would support the account.

The El Diario de Chihuahua account said that teachers had left the Sierra Tarahumara region because of the murder of a boy named Jaime Zubias Cevallos September 6th, and the murder of Ayala Socorro Ramos the next month, November 6th, and the fear is more will do so if violence and the threat of violence continues.

Indigenous peoples were being warned away from the region so that forests can be exploited, according to the account.

Two other leaders in Choreachi, Angel Manchado Ramos and Prudencio Ramos Ramos, said that they and their extended families have been threatened and intimidated them, including the use of written threats and by putting them under pursuit.

Individuals from Chihuahua municipalities of Bocoyna, Temoris, Batopilas, as well as other states, have been sent to the area to harvest forests but have been prevented so far.

The concerns expressed by Mexican Indian tribes highlights the extent of the Mexican national government clampdown on reported acts of violence in Mexico. No account of the murder of either of the two victims who had died since September 6th has been reported by the Chihuahua state Fiscalia General del Estado or attorney general, asd would be de riguer in such instances. Mexican press relies heavily on local attorneys general for crime information.

Only last week it was revealed that drug related murders would not be included in subsequent statistical reports by the federal government in order to give a much better account of what is happening than the actual reality.

Chris Covert writes Mexican Drug War and national political news for Rantburg.com and BorderlandBeat.com
Posted by: badanov || 11/18/2013 00:00 || Comments || Link || E-Mail|| [212 views] Top|| File under:
India-Pakistan
Pakistani extortionists cash in by posing as Taliban
[Pak Daily Times] It began innocuously enough -- two men on a

cycle of violence

delivered a plain brown envelope to the home of Mohammed, an Islamabad businessman. But the contents plunged him into a terrifying three-month nightmare.

The letter, headed with the banner of the Pak Taliban, informed Mohammed that a Taliban judge had found him guilty of not living by Islamic principles. It said Mohammed -- not his real name -- had been fined five million rupees ($50,000) and threatened dire consequences if he went to the police or failed to pay up. "Our squad of

jacket wallah

s is always prepared to send non-believers to hell, God willing," the letter seen by AFP read.

At the bottom, the name of feared Tehrik-e-Taliban Pakistain (TTP) chief Hakimullah Mehsud was written in bold followed by a signature that resembled his name. Mohammed had no way of knowing it, but the signature was fake. He had been snared by criminals exploiting the terrifying reputation of the Pak Taliban to extort money from rich businessmen in Islamabad and its twin city Rawalpindi. The Rawalpindi Chamber of Commerce says its members regularly receive extortion demands of up to $100,000, and last month a property dealer in the city who refused to pay a demand found explosives hanging from the door of his office.
Continued on Page 49
Posted by: Fred || 11/18/2013 00:00 || Comments || Link || E-Mail|| [243 views] Top|| File under: TTP
Probe ordered into Rawalpindi sectarian violence, curfew lifted
[Pak Daily Times] Pakistain on Sunday ordered an inquiry into sectarian violence in Rawalpindi that killed 10 people, injured dozens and sparked

festivities

around the country, officials said.

Lahore High Court (LHC) Chief Justice Umar Ata Bandial constituted a one-member judicial commission to probe the sectarian violence, as authorities lifted the curfew that was imposed following the unrest.

Judge Mamoon Rasheed of the LHC would head the probe, a court official told AFP.
Continued on Page 49
Posted by: Fred || 11/18/2013 00:00 || Comments || Link || E-Mail|| [229 views] Top|| File under: Govt of Pakistan
PTI puts off anti-drone protest for three days
[Pak Daily Times] The Pakistain Tehrik-e-Insaf
...a political party in Pakistan. PTI was founded by former Pakistani cricket captain and philanthropist Imran Khan. The party's slogan is Justice, Humanity and Self Esteem, each of which is open to widely divergent interpretations....
(PTI) on Sunday postponed for three days a scheduled blockade of NATO


...the North Atlantic Treaty Organization. Originally it was a mutual defense pact directed against an expansionist Soviet Union. In later years it evolved into a mechanism for picking the American pocket while criticizing the cut of the American pants...


supply lines meant to protest US drone strikes, citing recent sectarian

festivities

.
Continued on Page 49
Posted by: Fred || 11/18/2013 00:00 || Comments || Link || E-Mail|| [235 views] Top|| File under: Govt of Pakistan
Rawalpindi incident a conspiracy: Sunni board
[Pak Daily Times] The Sunni Tehrik


...formed in Karachi in 1992 under by Muhammad Saleem Qadri. It quickly fell to trading fisticuffs and assassinations with the MQM and the Sipah-e-Sahaba, with at least a half dozen of its major leaders rubbed out. Sunni Tehreek arose to become the primary opposition to the Deobandi Binori Mosque, headed by Nizamuddin Shamzai, who was eventually bumped off by person or persons unknown. ST's current leadership has heavily criticized the Deobandi Jihadi leaders, accusing them of being sponsored by Indian Intelligence agencies as well as involvement in terrorist activities...


Ulema Board has declared the Rawalpindi incident a conspiracy against national solidarity, and demanded strict action against perpetrators of the gory incident. In a statement, the board said the incident was a conspiracy to trigger sectarian strife in the country "as many countries wanted to use Pak soil for their nefarious designs". The 50-plus board, which includes Mufti Ghafran Mehmood Sialwi, Mufti Liaqat Ali Rizvi and Allama Mujahid Abdul Rasoool Khan, also aired its concerns about Pakistain's current external and internal crisis. The board said that a probe into the Rawalpindi tragedy should be carried out by the Supreme Court.
Posted by: Fred || 11/18/2013 00:00 || Comments || Link || E-Mail|| [289 views] Top|| File under: Govt of Pakistan
Pakistan plans to try former military ruler Pervez Musharraf for 'high treason'
[Washington Post] The Pak government announced Sunday that it intends to try former military ruler
Pervez Perv Musharraf


... former dictator of Pakistain, who was less dictatorial and corrupt than any Pak civilian government to date ...


for "high treason," a dramatic escalation of the charges he has faced since he returned from exile this year.


Well, sure. If you'd ousted a corrupt and incompetent regime and then they somehow made it back into power, mainly because it's Pakistain, which is kinda the alternate universe, wouldn't you want the corrupt incompetent to hold a trial for you? Doesn't that sound fair?

The only thing I don't understand in all this is why Perv returned. Did he think he had the fix in with the military and the ISI only to be double-crossed? Surely a Choudhary wasn't smart enough to pull that off...

Speaking at a hastily arranged

presser

, Interior Minister Chaudhry Nisar Ali Khan said the government will name a special prosecutor on Monday to try Musharraf for invoking emergency rule during his dictatorship from 1999 through 2008.
Continued on Page 49
Posted by: Fred || 11/18/2013 00:00 || Comments || Link || E-Mail|| [267 views] Top|| File under: Govt of Pakistan
Israel-Palestine-Jordan
Israel has secretly detained al-Qaeda bioweapons expert for three years
Israel has secretly detained a suspected al-Qaeda biological weapons expert for more than three years. This was disclosed court documents on Monday, after the man appealed to the Israeli Supreme Court to free him.

In documents Israeli prosecutors said that Samer al-Baraq studied microbiology in Pakistan, underwent military training in Afghanistan and was recruited in 2001 to al-Qaeda by Ayman al-Zawahri. They said he was planning attacks against Israel. However Al-Baraq has not been charged and has been held since 2010 in administrative detention. In October, Al-Baraq appealed to Israel's Supreme Court to end his military detention.

Asked if his client denied allegations against him, al-Baraq's lawyer, Mahmid Saleh, said, "If he is such a senior terrorist, then why hasn't he been prosecuted? There is no evidence against him."

A court document said that al-Baraq was once detained and questioned in the United States and was later jailed in Jordan for five years. He was arrested in 2010 when trying to enter Israel from Jordan. In its response to the appeal, Israeli prosecutors said letting the detainee go would endanger the region. The Supreme Court was due to hold a hearing in the case later on Monday.
Posted by: ryuge || 11/18/2013 04:53 || Comments || Link || E-Mail|| [393 views] Top|| File under:
Israel, UN, jobs
Prime Minister Binyamin Netanyahu offered a nameless UN interpreter a job if she is fired from her UN position for saying in an open microphone that the world body treats Israel unfairly.

On Thursday, during a General Assembly committee's adoption of nine anti- Israel resolutions, the interpreter wondered out loud and into the microphone that went into the headphones of the delegates in the hall, as well as to anyone watching online, why it was that Israel was singled out when there were so many other ills around the globe.

Posted by: g(r)omgoru || 11/18/2013 01:36 || Comments || Link || E-Mail|| [242 views] Top|| File under:
Kerry to visit Israel on Friday
US Secretary of State John Kerry is to visit Israel on Friday to discuss the Iranian nuclear talks and peace with the Palestinians, Prime Minister Benjamin Netanyahu said.


I think this is the moment when Kerry warns Bibi that either Israel rolls over or Champ begins the process of de-legitimizing Israel by withdrawing U.S. opposition to the various kooks and nuts in the BDS movement.

Speaking to his ministers, Netanyahu said he would also discuss the Iran talks with French President Francois Hollande, who arrives in Israel later on Sunday, as well as with Russian President Vladimir Putin when he travels to meet him in Moscow on Wednesday.

"We will also do that with the American Secretary of State of State John Kerry, who arrives here on Friday," the Israeli premier said, quoted by his office after a weekly meeting of his cabinet.

"I hope we'll be able to convince our friends this week and in the following days to get a much better deal. It can be achieved," he said in remarks ahead of a new round of talks in Geneva between world powers and Iran from November 20. "Iran is under economic pressure, and continuing to apply pressure and even increasing it can yield a much better diplomatic result."

The issue is likely to be a key focus of his talks with Hollande later on Sunday and with Putin when Netanyahu flies to Moscow on Wednesday.
Posted by: Steve White || 11/18/2013 00:00 || Comments || Link || E-Mail|| [540 views] Top|| File under:
Israel Calls for Palestinian Concessions in Peace Talks
[An Nahar] Israeli Prime Minister Benjamin Netanyahu insisted Sunday that the

grinding of the peace processor

with the Paleostinians was not "frozen," but said he was waiting for Paleostinian concessions to move the talks forward.

"They're not frozen. We're talking," the Israeli leader said on CNN's "State of the Union" program.

But "it's time to talk about Paleostinian concessions, too. Like recognizing the Jewish state," Netanyahu said.
Continued on Page 49
Posted by: Fred || 11/18/2013 00:00 || Comments || Link || E-Mail|| [267 views] Top|| File under: PLO
Who's in the News
32
[untagged]
8
Arab Spring
7
Govt of Pakistan
3
TTP
3
Govt of Syria
1
Boko Haram
1
Islamic State of Iraq
1
PLO
1
Taliban
1
Thai Insurgency
1
Govt of Sudan
Bookmark
E-Mail Me
The Classics
The O Club
Rantburg Store
The Bloids
The Never-ending Story
Thugburg
Gulf War I
The Way We Were
Bio
Merry-Go-Blog
Hair Through the Ages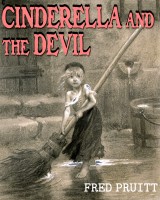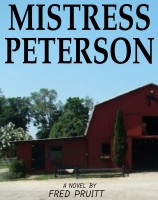 On Sale now!


A multi-volume chronology and reference guide set detailing three years of the Mexican Drug War between 2010 and 2012.

Rantburg.com and borderlandbeat.com correspondent and author Chris Covert presents his first non-fiction work detailing the drug and gang related violence in Mexico.

Chris gives us Mexican press dispatches of drug and gang war violence over three years, presented in a multi volume set intended to chronicle the death, violence and mayhem which has dominated Mexico for six years.
Click here for more information


Meet the Mods
In no particular order...


Steve White
Seafarious
Pappy
lotp
Scooter McGruder
john frum
tu3031
badanov
sherry
ryuge
GolfBravoUSMC
Bright Pebbles
trailing wife
Gloria
Fred
Besoeker
Glenmore
Frank G
3dc
Skidmark
Alaska Paul



Better than the average link...



Rantburg was assembled from recycled algorithms in the United States of America. No trees were destroyed in the production of this weblog. We did hurt some, though. Sorry.
35.169.107.85