Afghanistan
No plans to revive peace talks with Taliban, says Afghan official
[Khaama (Afghanistan)] An official in ARG Presidential Palace has said there are no plans to revive peace talks with the Taliban group as efforts to bring the group have not yielded any positive result.

President Mohammad Ashraf Ghani

...former chancellor of Kabul University, now president of Afghanistan. Before returning to Afghanistan in 2002 he was a scholar of political science and anthropology. He worked at the World Bank working on international development assistance. As Finance Minister of Afghanistan between July 2002 and December 2004, he led Afghanistan's attempted economic recovery until the Karzais stole all the money. ..
's spokeman Haroon Chakhansuri has told The

News Agency that Dare Not be Named

that a four-nation group comprising Afghanistan, Pakistain, China and the United States has no plans to meet again after previous rounds of meetings produced no results.

Chakhansuri further added "there is no set time" for another meeting of the group.

The Afghan government was expecting to participate in direct peace talks with the Taliban group earlier in March this year after the Quadrlateral Coordinatin Group started talks to revive the Afghan peace talks.

Afghanistan, Pakistain, China and US officials met for five times in Islamabad and Kabul
...the capital of Afghanistan. Home to continuous fighting from 1992 to 1996 between the forces of would-be strongman and Pak ISI/Jamaat-e-Islami sock puppet Gulbuddin Hekmayar and the Northern Alliance, a period which won Hek the title Most Evil Man in the World and didn't do much for the reputations of the Northern Alliance guys either....
and called on Taliban group to participate in direct peace talks.

However,


the hip bone's connected to the leg bone...


the Taliban group rejected the offer and opted to continue insurgency in the country by announcing its annual spring offensive in April this year.

The group staged numerous deadly attacks across the country including a major attack on VIP protection unit in Kabul which left at least 64 people dead and over 300 others

maimed

.

The attack by the Taliban group forced the Afghan government to start a military crackdown against the groups pursuing violence and urged Pakistain to take actions against the same groups in its soil.


Posted by: Fred || 07/15/2016 00:00 || Comments || Link || E-Mail|| [6464 views] Top|| File under: Taliban
Europe
France 'Suppressed News of Gruesome Torture' at Bataclan Massacre
And "we" (meaning perfumed liberals) get the vapors over waterboarding. I'd take waterboarding for myself, my family or anyone I cared about over these quick but effective acts of torture.


A French government committee has heard testimony, suppressed by the French government at the time and not released to the media, that the killers in the Bataclan tortured their victims on the second floor of the club.

Police witnesses in Parliament said they vomited when they saw the disfigured bodies.

Wahhabist killers apparently gouged out eyes, castrated victims, and shoved their testicles in their mouths. They may also have disemboweled some poor souls. Women were stabbed in the genitals ‐ and all the torture was, victims told police, filmed for Daesh or Islamic State propaganda. For that reason, medics did not release the bodies of torture victims to the families, investigators said.

But prosecutors claimed these reports of torture were "a rumor" on the grounds that sharp knives were not found at the scene. They also claimed that maybe shrapnel had caused the injuries.

Q. For the information of the Commission of Inquiry....can you tell us how you learned that there had been acts of barbarism within the Bataclan: beheadings, evisceration, eyes gouged out ...?

Investigator: After the assault, we were with colleagues at the passage Saint-Pierre Amelot when I saw weeping from one of our colleagues who came outside to vomit. He told us what he had seen.

Q. Acts of torture happened on the second floor?

Further on the investigator described how this was kept from relatives:

A. Bodies have not been presented to families because there were beheaded people there, the murdered people, people who have been disembowelled . There are women who had their genitals stabbed.

Q. All this would have been videotaped for Daesh !

A. I believe so. Survivors have said so.

Elsewhere the investigator says women were sexually tortured, stabbed in the genitals, and their eyes were plucked out. People were decapitated.

The committee chief pressed the investigator on whether victims were decapitated or mutilated. He stated that the authorities had given out conflicting information that said victims were merely shot or blown up. The President of the Committee replied with this damning statement about one victim's father discovering the gruesome truth in the morgue:

Mr. President Georges Fenech Indeed, the Committee is troubled by this information which has appeared nowhere [in the media]. Thus, the father of one of the victims sent me a copy of a letter he sent to the investigating judge, which I quote in summary: "On the causes of the death of my son A., at the forensic institute in Paris, I was told, and what a shock it was for me at that moment, they had cut off his testicles, had put them in his mouth, and he was disemboweled. When I saw him behind glass, lying on a table, a white shroud covering it up to the neck, a psychologist was with me. He said: This is "the only presentable part, your son's left profile." I found that he had no right eye. I made the remark; I was informed that they had punctured his eye and sliced down the right side of his face, where there was a very large hematoma that we could all see. "

This particular witness could corroborate the statements that we heard from one of the BAC officials, that one of his investigators vomited immediately on leaving the Bataclan after finding a decapitation and evisceration. Are you aware of such facts?

The prosecutor replied lamely that no sharp knife had been found at the scene that could have been used for torture. Perhaps shrapnel had caused the mutilation, he said. The head of the committee asked if an explosion would have placed testicles in a victim's mouth:

Prosecutor: I specify, for the sake of clarity: some of the bodies found at the Bataclan were extremely mutilated by the explosions and weapons, to the point that it was sometimes difficult to reconstruct the dismembered bodies. In other words, injuries described this father may also have been caused by automatic weapons, by explosions or projections of nails and bolts that have resulted.

Q. Would those have put a man's balls in in his own mouth?

Prosecutor: I do not have that information.


I'll bet you don't. I'll look to where the shadows fall for my information.


The news follows reports that German police sat on the huge number of sexual assaults committed by Islamist migrants in Cologne, which a secret report estimated at thousands, not hundreds. Heat Street will continue to report.
Posted by: gorb || 07/15/2016 11:56 || Comments || Link || E-Mail|| [6493 views] Top|| File under:
German Police Raid Homes Over 'Verbal Radicalism' On Facebook
German police conducted, for the first time ever, a series of raids across the country Wednesday targeting people who posted "hate speech" on Facebook.


No, not targeted at the ISIS...

Some 25 German police departments raided 60 homes in 14 counties in a move to combat what is seen as a growing problem with hate speech permeating the country, The Verge reported Wednesday. Germany's federal police agency, Bundeskriminalamt (BKA), said they found the "glorification of Nazism and the exchange of xenophobic, anti-Semitic or other right-wing extremism," on social media, according to a Wednesday press release.

Hate speech has been growing in Germany over the last 18 months, according to the newspaper Deutsche Wells, based on data from a study undertaken by the German anti-racism group, Antonio Amadeu Stiftung (AAS).

"The monitoring report reveals that the agitation is intensifying in the social media," Anetta Kahane, AAS chairwoman said in a statement.

The rise in hate speech is thought to be directly linked to the massive wave of colonists refugees entering the country. German Chancellor, Angela Merkel, said she welcomed the refugees in 2015. "I'm happy that Germany has become a country that many people abroad associate with hope," Merkel said at a press conference in Berlin.

The BKA also made the connection, corroborating the link of refugees migrating to Germany and a rise in hate speech. "The action carried out today shows that the authorities are acting firmly against hate on the internet," Holger Münch, head of the BKA, said in a statement. "Which has grown considerably in the wake of the refugee situation."

More than 1 million colonists refugees have flooded into Germany in 2015. But with that spike in refugees, crime has also spiked. A leaked police report picked up by Spiegel in 2015 and re-published by The Daily Mail, revealed that of the 1.1 million colonists refugees, more than 200,000 crimes were committed by the migrants. A spike of 79 percent from 2014, according to another Daily Mail article published in February.

What's more, a Pew Research poll released Monday found that 6 out of 10 Germans are concerned that the colonists refugees will bring an elevated terror risk to the country. The Pew report goes on to say that "the colonist refugee crisis and the threat of terrorism are very much related to one another in the minds of many Europeans."


But don't say anything about it or you might be arrested...

German newspaper, Neue Osnabruücker Zeitung, reported in May that 40 refugees are currently under investigation over ties to terror organizations.


All these arrests will do is drive the thoughts and speech underground. It's as if the German elites prefer to be more East German than West...
Posted by: Steve White || 07/15/2016 08:47 || Comments || Link || E-Mail|| [6475 views] Top|| File under:
The Grand Turk
Military Coup In Turkey?
I won't believe it until I see Lumpy Erdogan in a cell or swinging from a lamppost.


The Turkish military has started a coup to depose the nation's government according to prime minister Binali Yildirim.

Istanbul's Bosphorus Bridge and Fatih Sultan Mehmet Bridge were both closed on Friday, local television channels reported, without giving a reason.


Thanks Raj! TW is doing a 'breaking updates' post above. Push your new comments there please. We'll update for the roll-over tonight as well.
Posted by: Raj || 07/15/2016 16:33 || Comments || Link || E-Mail|| [6492 views] Top|| File under:
Home Front: WoT
Newt Gingrich: Deport all Muslims who support shariah law
[Wash Times] One of the Republican Party's most-prominent figures blamed the Nice terror attack on gutless Western elites and called for the deportation of every Muslim in the U.S. who supports shariah law.

In an interview Thursday night on Fox News' Channel's "Hannity" show, former House Speaker Newt Gingrich called for the monitoring of mosques and said America's ruling class is too afraid to do this.

"This is the fault of Western elites who lack the guts to do what is right, to do what is necessary," he said. "We better rethink the rules, or we're going to lose the war."

"You have to monitor the mosques," Mr. Gingrich said. "Where do you think the primary source of recruitment is? We should ... test every person here who is of a Muslim background, and if they believe in shariah, they should be deported."



And from the left, the Huffington Post article. Same subject.
Posted by: Besoeker || 07/15/2016 03:21 || Comments || Link || E-Mail|| [6484 views] Top|| File under:
India-Pakistan
Steps to stop attacks in Afghanistan discussed
[DAWN] ISLAMABAD: Corps commanders deliberated on Wednesday steps for preventing

hard boyz

from carrying out cross-border attacks in Afgha­nistan and strengthening border controls.

The discussion on international concerns about

murderous Moslems

using Pak soil for attacks in Afghanistan and management of the long

mostly non-existent border

with Afghanistan to prevent unauthorised cross-border movement took place at the Corps Commanders Conference at the General Headquarters, presided over by Army Chief Gen Raheel Sharif


..Pak chief of army staff, meaning he pulls the strings on the Nawaz Sharif puppet to make it dance and sing and not do much at all....


The army chief directed his commanders and intelligence agencies to act against those using Pak soil for attacks in Afghanistan.

Although the military insists that it is already taking action against

hard boyz

of all "hues and colours", the categorical direction from the top has come amid mounting international pressure over concerns that Taliban and other Afghan terrorist groups still operated from the region cleared during the recently concluded kinetic operations in North
Wazoo.
Posted by: Fred || 07/15/2016 00:00 || Comments || Link || E-Mail|| [6465 views] Top|| File under: Taliban
Pakistanis appalled at US Congressmen's views, says Rabbani
[DAWN] Senate Chairman Raza Rabbani on Thursday said the people of Pakistain are appalled at the views expressed by certain American law makers in the US Congress regarding Pakistain.
"This seems to have become an unfortunate pattern of blaming Pakistain for the mistakes made by US policy makers on Afghanistan and elsewhere in the

Moslem

world, which the recent Chilcot inquiry revealed," Rabbani said in a statement.

Rabbani was responding to a US congressional panel which has demanded cutting off all US assistance to Pakistain to persuade Islamabad to act against the Afghan Taliban groups allegedly using its territory to launch operations into Afghanistan.

The Senate chairman alleged that such sentiments also demonstrate a marked lack of respect and recognition of the tremendous contribution made by the Pak people and the armed forces in its fight against terrorism.

"Given this context, it is not surprising that the people of Pakistain are now forced to ask the question whether they are dealing with friends or foes in the American congress," Rabbani said.

He said that such statements from some of the US

politician

s are "a case of the pot calling kettle black, given their deplorable track record of double standards on areas such as human rights"
...which often include carefully measured allowances of freedom at the convenience of the state...
"Their conspicuous silence on the killings of unarmed civilians in

Kashmire

, the treatment being meted out to African-American in their own country and the effort to impose India on the NSG in violation of all norms of nuclear non-proliferation reflect this," the chairman senate remarked.

Rabbani hoped that saner elements in US Congress will respond to such statements.

Posted by: Fred || 07/15/2016 00:00 || Comments || Link || E-Mail|| [6465 views] Top|| File under: Govt of Pakistan
Pakistan uses terrorism as a tool for its strategic needs: US lawmaker
[Khaama (Afghanistan)] A US

politician

has said Pakistain is using terrorism as a tool for its strategic needs as a handful of US

politician

s sought additional measures against Pakistain insisting that the country has failed to take action against terrorist groups.

Keating is a ranking member of the Subcommittee on Terrorism, Non-Proliferation and Trade.

He said Pakistain used terrorism as a tool for its strategic needs and there was no reason to believe that it would change its policies.

Two of the top al-Qaeda leaders have been killed in Pakistain, Keating said, adding that the arms supply to Pakistain would be used against India.

The subcommittee held a hearing on the Pakistain-US relations and had invited former diplomats and experts.

In his testimony, the former top American diplomat, Zalmay Khalilzad,


...the Afghan-born American academic who served President George W. Bush as ambassador to Iraq, Afghanistan, and the UN...

said "Pakistain now is a state sponsor of terrorism. There is no question that it supports the Haqqani Network, which we regard as a terrorist network."

"It is also clear that it provides sanctuary and support to the Taliban," he said while asking the administration to change its policy towards Pakistain."We also need to suspend all military and non-education assistance," he said in his testimony during the hearing titled 'Pakistain: Friend or Foe in the Fight Against Terrorism?'

"Patience is growing very thin," Congressman Matt Salmon, Chairman of the Asia and Pacific Subcommittee of the House Foreign Affairs Committee said.

Congressman Brad Sherman, ranking member of the subcommittee, said "Those who suggest giving aid to Pakistain need to give justification for using the tax payers' money."

This comes as the Afghan officials have long been raising concerns regarding the presence of the Taliban group and Haqqani network
leadership councils in Pakistain.

They are saying that the two groups are having leadership councils based in both Quetta and Beautiful Downtown Peshawar


...capital of Khyber Pakhtunkhwa (formerly known as the North-West Frontier Province), administrative and economic hub for the Federally Administered Tribal Areas of Pakistan. Peshawar is situated near the eastern end of the Khyber Pass, convenient to the Pak-Afghan border. Peshawar has evolved into one of Pakistan's most ethnically and linguistically diverse cities, which means lots of gunfire.


cities of Pakistain from where they launch attacks in Afghanistan.


Posted by: Fred || 07/15/2016 00:00 || Comments || Link || E-Mail|| [6466 views] Top|| File under: Govt of Pakistan
Iraq
Barzani: I will not stand in next presidential elections
But I may duck


[RUDAW.NET] President of the Kurdistan Region, Masoud Barzani, said that he will not stand in the next Kurdistan Region's presidential elections in a meeting with Turkmen officials on Thursday.

"I am not interested in the position of the president, but other (Kurdish) parties have not agreed to choose someone for the position," Barzani was quoted as saying by Majed Bazergan, Head of the Turkmen committee in the Kurdistan Region's parliament.

Bazergan added that Barzani has said that he is not going to desert his responsibilities since Kurdistan is in a war against ISIS and is in a severe financial crisis.

"Even if there will be an election for the presidency, I am not going to be a candidate," Bazergan quoted Barzani.

Barzani made his comments in a meeting with Turkmen parliamentary officials in Erbil on Thursday.

Posted by: Fred || 07/15/2016 00:00 || Comments || Link || E-Mail|| [6466 views] Top|| File under:
Israel-Palestine-Jordan
Turkey to send second aid ship to Gaza
Turkey will send another ship to deliver humanitarian aid to Gaza before the Feast of Sacrifice holiday that will occur in September, a senior government official has vowed.

"Our prime minister has instructed the deputy prime minister responsible for [the Disaster and Emergency Management Authority] AFAD. We will prepare another ship before the Feast of Sacrifice to deliver food, medicine, diapers and hygienic equipment. Gaza has none of these things," Deputy Prime Minister Veysi Kaynak told reporters on July 14.

Turkey shipped more than 10 tons of humanitarian aid to Gaza before the Eid al-Fitr holiday, immediately after it signed a deal with Israel that allows the Turkish government to have access to the enclave. The deal ended a six-year old rift between the two sides over the Mavi Marmara incident in which Israeli commandos killed 10 Turkish nationals on board of a Gaza-bound vessel.

The aid Turkey plans to send will be enough for around three months, Kaynak said, stressing that Gaza particularly needs infrastructure and construction materials.

Turkey's first delivery included 120,000 pieces of children's clothing, 50,000 shoes, toys, drugs and food, Kaynak said, while praising the speed of the Israeli state in unloading the cargo for delivery to the people of Gaza.

Meanwhile, the deputy prime minister also said Turkey plans to fully complete the construction of a hospital and housing project for 320 homes in Gaza by the end of this year. He added that work on building an industrial zone in the Erez region of Gaza has been also kicked off by the Union of Chambers and Commodity Exchanges of Turkey (TOBB).
Posted by: Steve White || 07/15/2016 00:00 || Comments || Link || E-Mail|| [6488 views] Top|| File under:
Syria-Lebanon-Iran
Palestinians Warned that IS, Nusra May be Plotting to Take Over Ain el-Hilweh
[AnNahar] Paleostinian factions and the residents of the

Ein el-Hellhole

Paleostinian refugee camp have reportedly received warnings from Lebanese sides that some

gunnies

are seeking to enable jihadist groups to seize control of the camp, which is the largest in

Leb

.

"There are terrorist preparations to overrun some areas in the

Ein el-Hellhole

camp and the pro-Islamic State
...formerly ISIS or ISIL, depending on your preference. Before that al-Qaeda in Iraq, as shaped by Abu Musab Zarqawi. They're very devout, committing every atrocity they can find in the Koran and inventing a few more. They fling Allah around with every other sentence, but to hear the pols talk they're not really Moslems....
groups are being led by Imad Yassine while the pro-Nusra Front groups are being led by Haitham al-Shaabi, al-Joumhouria newspaper reported on Thursday.

It quoted security sources as saying that the Paleostinian factions and residents have been cautioned that "the

snuffies

are trying to turn the camp into a time bomb that might explode any moment."

"Should the situation deteriorate and explode, it will lead to severe repercussions for the camp's residents, who will be the first casualty of the plots of these groups," the sources warned, calling on Paleostinians to "protect the camp and expel the malicious terrorist elements from it."

The sources also called for "avoiding another Nahr al-Bared experience," referring to the devastating 2007 conflict between the Lebanese army and the

Death Eater

Fatah al-Islam


A Syrian-incubated al-Qaeda work-alike that they think can be turned off if no longer needed to keep the Lebanon pot stirred.


group, which razed the Nahr al-Bared refugee camp to the ground.

"The factions and the residents must prevent these groups from achieving the objective of turning the camp into an emirate for them and a launching pad for creating conflict between the camp and its neighbors," the sources added.

The sources, however, reassured that "the army is thoroughly monitoring what is happening in the

Ein el-Hellhole

camp and is still counting on the rational parties to defuse the unrest plots and eliminate its reasons through a series of measures."

"The army will not allow terrorism to find a safe haven in the camp or in any area in

Leb

," the sources stressed.

"It is totally unacceptable to turn the

Ein el-Hellhole

camp into a hub for terrorism that might spread to blow up entire

Leb

and any attempt will be confronted with all due force and resolve," they added.
Posted by: trailing wife || 07/15/2016 00:00 || Comments || Link || E-Mail|| [6488 views] Top|| File under: al-Nusra
CIA chief calls Syrian Kurds partners, rejects PKK
Someone once said once you open the gates of Hell, you don't get to choose which demons emerge...


[ARA News] QAMISHLI – CIA-director John O. Brennan said that the Syrian Kurds are an effective partner in the fight against ISIS, but that nevertheless the US continues to see Turkey as a partner, and the PKK as a terrorist organization.

The CIA-chief Brennan on Wednesday spoke at a conference organized by the Brookings Institute about the current challenges for the CIA, and called Turkey a partner against ISIS in despite of disagreements.

"(…) [Turkey] they have some very legitimate concerns about terrorism that has been perpetrated against Turkish citizens by the PKK [Kurdistan Workers Party] which is a terrorist organization," the CIA chief said.

"And I think as you are eluding to the Syrian Kurds in the northern part of Syria straddle that border and have been in fact a partner in some of the coalition efforts to try to uproot and destroy ISIL [ISIS] in that area," he concluded.

"The Turks are very close partners of ours on a number of fronts. As we know that Turkey has been the ingress and egress point for so many members of ISIL, foreign fighters and others that have joined," the CIA chief said, about the thousands of foreign fighters that crossed the Turkish borders into Syria since 2011, posing huge security risks to Europe.

The complexities of the Syrian crisis have posed a huge challenge for the US intelligence agency. "I must say in my experience working in Middle Eastern issues Syria is the most complex, complicated issue I've ever had to deal with. Because there are so many internal players, so many external players, so many goals and objectives that are frequently in tension with one another," he said about the Syrian war.

Nevertheless, Brennan said that despite of disagreements with Turkey over the US policy that is heavily reliant on the Syrian Kurds, as one of the most effective fighters against the extremist ISIS group, the CIA will continue to work with Turkey.

"We are very open and honest with the Turks when we have disagreements and we think that they should be doing more. They certainly have expressed their disagreements with us and disapproval of some of the initiatives that we the U.S. government have embarked on but this is what close partners and allies do which is to have that open dialogue," he stated.

Moreover, the CIA chief said there are a lot of debates and even controversy about the government ruled by the Turkish president Recep Tayyip Erdogan.

"But we do have regular interaction with the Turks. Now there are somethings that are going on inside the Turkish political system that are subject to a lot of debate and even controversy, but I'll just leave it that we do work closely with the Turks," he concluded.
Posted by: badanov || 07/15/2016 00:00 || Comments || Link || E-Mail|| [6473 views] Top|| File under:
Assad claims he can retake all Syria in months
[RUDAW.NET] Syrian
Hereditary President-for-Life Bashir Pencilneck al-Assad


Light of the Alawites...


has claimed that his regime could retake all of Syria in a "few months" if foreign countries halted their support of the

murderous Moslems

and rebels fighting it.

"If you [anti-Assad forces] don't have that support [from outside powers], it [retaking all of Syria] won't take more than a few months," he told NBC in an interview on Wednesday.

"The Syrian Army has made a lot of advances recently," he said. "It won't take more than a few months."

Assad went on to accuse Qatar


...an emirate on the east coast of the Arabian Peninsula. It sits on some really productive gas and oil deposits, which produces the highest per capita income in the world. They piss it all away on religion, financing the Moslem Brotherhood and several al-Qaeda affiliates...


, Soddy Arabia


...a kingdom taking up the bulk of the Arabian peninsula. Its primary economic activity involves exporting oil and soaking Islamic rubes on the annual hajj pilgrimage. The country supports a large number of princes in whatcha might call princely splendor. When the oil runs out the rest of the world is going to kick sand in the Soddy national face...


and The Sick Man of Europe Turkey


...the only place on the face of the earth that misses the Ottoman Empire....


of supporting "terrorist" groups in his country.

He praised the Russians for their decisive intervention in the Syrian conflict late last year saying their support of Syria's army "has tipped the scales against the terrorists."

"It was a crucial factor," he added.

Assad claimed the US is not being serious when it comes to destroying ISIS in Syria.

Posted by: Fred || 07/15/2016 00:00 || Comments || Link || E-Mail|| [6464 views] Top|| File under: Govt of Syria
Families return to their homes south of Manbij
[RUDAW.NET] Dozens of families began returning to their homes in the southern countryside of Manbij. Forces of the Manbij Military Council have cleared the area of landmines, making it safe for families to return home.

The Manbij Military Council is an umbrella organization of local forces, largely consisting of Kurdish Peoples' Protection Units (YPG) of the Syrian Democratic Force (SDF). It is overseeing the liberation of Manbij from the Islamic State
...formerly ISIS or ISIL, depending on your preference. Before that al-Qaeda in Iraq, as shaped by Abu Musab Zarqawi. They're very devout, committing every atrocity they can find in the Koran and inventing a few more. They fling Allah around with every other sentence, but to hear the pols talk they're not really Moslems....
The citizens confirmed that the situation is safe again and life has returned to normal.

Remnants of war kill large numbers of civilians every year. The Islamic State routinely plants landmines and rigs improvised explosives devices to booby-trap civilian areas when they leave a region. Forces are working to clear Manbij of these explosives and make it safe for locals to return home.

Posted by: Fred || 07/15/2016 00:00 || Comments || Link || E-Mail|| [6461 views] Top|| File under: Islamic State
Who's in the News
49
[untagged]
6
Islamic State
4
Govt of Pakistan
3
Taliban
1
Commies
1
al-Qaeda in North Africa
1
al-Qaeda in Pakistan
1
Hamas
1
al-Nusra
1
Govt of Syria
Bookmark
E-Mail Me
The Classics
The O Club
Rantburg Store
The Bloids
The Never-ending Story
Thugburg
Gulf War I
The Way We Were
Bio
Merry-Go-Blog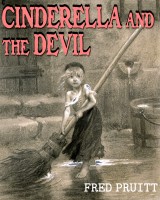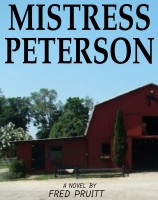 On Sale now!


A multi-volume chronology and reference guide set detailing three years of the Mexican Drug War between 2010 and 2012.

Rantburg.com and borderlandbeat.com correspondent and author Chris Covert presents his first non-fiction work detailing the drug and gang related violence in Mexico.

Chris gives us Mexican press dispatches of drug and gang war violence over three years, presented in a multi volume set intended to chronicle the death, violence and mayhem which has dominated Mexico for six years.
Click here for more information


Meet the Mods
In no particular order...


Steve White
Seafarious
Pappy
lotp
Scooter McGruder
john frum
tu3031
badanov
sherry
ryuge
GolfBravoUSMC
Bright Pebbles
trailing wife
Gloria
Fred
Besoeker
Glenmore
Frank G
3dc
Skidmark
Alaska Paul



Better than the average link...



Rantburg was assembled from recycled algorithms in the United States of America. No trees were destroyed in the production of this weblog. We did hurt some, though. Sorry.
3.239.58.199

Help keep the Burg running! Paypal: