Afghanistan
Can provide addresses of Taliban leaders in Quetta, says Ghani
[Khaama (Afghanistan)] The

Afghanistan's Caped President

Mohammad Ashraf Ghani

...former chancellor of Kabul University, now president of Afghanistan. Before returning to Afghanistan in 2002 he was a scholar of political science and anthropology. He worked at the World Bank working on international development assistance. As Finance Minister of Afghanistan between July 2002 and December 2004, he led Afghanistan's attempted economic recovery until the Karzais stole all the money. ..
has said he can provide the addresses of the Taliban leaders in Quetta city of Pakistain.

During an interview with Geo News, President Ghani said Pakistain provides sanctuaries to

bully boyz

and trains them, making relations with Pakistain, the bigger challenge for his country.
Continued on Page 49
Posted by: Fred || 07/26/2016 00:00 || Comments || Link || E-Mail|| [216 views] Top|| File under: Govt of Pakistan
Afghanistan likely to ask India for delivery of more gunships
[Khaama (Afghanistan)] The Afghan defense authorities are likely to seek more delivery of Mi-25 gunship helicopters from India as the Afghan government has stepped up efforts to increase the capabilities of the Afghan Air Force.

According to local media reports in India, the Army chief General Qadam Shah Shahim is expected to visit India next month to meet Indian officials and hand over a revised wish list to the Indian authorities.

The Afghan Ambassador to India Shaida Abdali has confirmed to the local The Hindu newspaper regarding Gen. Shahim's visit to India.

"Obviously, the Army Chief will be here to discuss defence cooperation. India has agreed that it will help with some of the other defence equipment that we have requested. It has also agreed to give us more helicopters, so we are looking into other avenues as well, to help Afghanistan in the defence sector," Abdali said.

According to the paper, India had apprehensions about transferring offensive weaponry and had held off those requests. That changed with the Narendra Modi government's decision to supply four attack Mi25 helicopters in December last year ahead of Mr. Modi's visit to Kabul
...the capital of Afghanistan. Home to continuous fighting from 1992 to 1996 between the forces of would-be strongman and Pak ISI/Jamaat-e-Islami sock puppet Gulbuddin Hekmayar and the Northern Alliance, a period which won Hek the title Most Evil Man in the World and didn't do much for the reputations of the Northern Alliance guys either....
"There is a perception [in Afghanistan] that India may not go that far when it comes to Afghanistan's quest for certain things including defence," Mr. Abdali said.

"To be frank, at times requests have been delayed for too long, and then ultimately some perception was created that India doesn't do it [because of] neighbours like Pakistain, and I hope that this perception is addressed by the cooperation between our two governments in various fields, including defence cooperation," he said.

The need for Afghanistan and India to cooperate despite Pakistain's misgivings about the relationship is a key theme in a book authored by the Afghan Ambassador, Pakistain-Afghanistan-India: a paradigm shift, which was launched in Delhi recently.

This comes as the Afghan national security adviser Mohammad Hanif Atmar is in Russia to discuss the procurement and delivery of Mi-35 gunship and Mi-17 helicopters to the Afghan armed forces.


Posted by: Fred || 07/26/2016 00:00 || Comments || Link || E-Mail|| [159 views] Top|| File under: Taliban
Caribbean-Latin America
Brazil to minimize terrorist attack threat
Brazil is "not invulnerable" to terrorists, but is prepared to minimize the risk for the upcoming Rio Olympics, Brazilian Defense Minister Raul Jungmann said.

On Sunday, media reported that Brazilian authorities arrested the 12th suspect who was a part of a group allegedly planning to conduct terrorist attacks during the Olympics.

Brazil has to live with the "pervasive reality" of widespread terror threats, but serious preparations to counter attacks at the Olympics have been taken, Jungmann said at the Roda Viva talk show broadcast by the local TV Cultura on Monday.

He added that more than 80,000 servicemen would be deployed to ensure the safety and security of the Olympics.

Rio de Janeiro will host the Summer Olympic Games on August 5-21, 2016, and will become the first South American country to host the competition.


Posted by: SAT2014 || 07/26/2016 03:42 || Comments || Link || E-Mail|| [143 views] Top|| File under:
Mexican Newspaper: Build a Trump-Style Wall with Central America
[BREITBART] One of the largest newspapers along Mexico's border with Texas is calling for a border wall with Central America, similar to the one being promoted by Republican Presidential Candidate Donald J. Trump.

The editorial board of El Mañana, one of the largest newspapers in the border state of Tamaulipas, penned a piece called "Yes to the Border Wall ... but in Mexico's South." The piece praises the idea of border wall, not on the border with Mexico, but on the border with Central America.

"Along the Mexican border peace and quiet came to an end, Central Americans played a large influence," El Mañana's piece claimed.

The Mexican border newspaper provides a controversial view on the Border Wall; which is one of the main topics in Trump's campaign.

"Mexico's southeast has two borders; one with Guatemala and one with Belize, that do not provide any benefit, but on the contrary only problems are brought by these crossing points that are being used for the new invasion. The one use by Central American's looking for a way into the United States. " El Mañana's editorial board wrote.

One of the issues mentioned in the editorial piece points not only to the hordes of Guatemalans, Salvadorans and Hondurans that flock to Reynosa in an effort to get to the U.S., but also to the large number of Central Americans that are left in Mexico after deportation.

Once the illegal immigrants colonists are deported to Mexico instead of their country of origin, then Mexican officials simply leave them in Reynosa since the government lacks the funding to send them home.

According to El Mañana, illegal aliens left in the city are unable to find a place to stay since most shelters can only provide them with three days of food and bedding.

"Many of these migrants colonists when they are unable to find an honest way of life turn to robberies, kidnappings, extortion, and in the worst cases join the ranks of organized crime," El Mañana's piece revealed.
Posted by: Fred || 07/26/2016 00:00 || Comments || Link || E-Mail|| [373 views] Top|| File under:
Europe
Moderate Young Muslims Threaten Nudist Bathers With "Extermination"
A group of young Muslim men threatened men, women, and children at a swimming pool in Germany because they were offended by the fact the bathers were nude.


So why did they go in? Looking to be offended? Yeah, we have those kinds of folks over here, too.


A swimming pool in the town of Geldern in the North Rhine-Westphalia region of Germany is home to bathers who prefer a more "natural" form of swimming. Nudists at the pool were verbally abused by a group of young Muslim men who threatened them because they consider swimming in the nude 'indecent behaviour'. The group of Muslims not only threatened the male bathers but also spat upon them and several women and children, reports Junge Freiheit.


Golly, for some reason it seems like they think they now own the place. Wait until they hit 20% of the population.


A total of six Muslim men were involved in the incident and are described by witnesses as being in their mid 20's, all with full Islamic-style beards. The men insulted and threatened the nudists in both German and Arabic, yelling "Allahu akbar" at the bathers along with other Arabic insults.


Allan snackbar without the gunfire is like a hug without a squeeze!


One of the nudists, a mother, claimed that the young Muslims told her: "We [German] women are all sluts and they would exterminate all of us." The woman said the men all knew German quite well and at least some of them were likely second or third generation German Muslims who even after several generations had magically failed to integrate into the German socialist Utopian society. How can this be?. "This contempt, this potential for aggression made me really afraid," she continued and according to other witnesses the men referred to the bathers as "infidels".


Be careful who you vote for. Eventually, you have to pay the piper.


A staff member at the pool, Lisa-Marie Theunissen, described the incident to German media saying: "We had asked the men to be quiet," after visitors to the facility had complained to the staff about being threatened and harassed. According to reports the group of Muslims, described as being "southern looking", then went to a water skiing facility and extended their threats and harassment to the staff there whereupon they were chased out by one of the staff.


This time, at least.


When the group returned to the swimming pool the staff decided to call the local police. The police took the young men from the pool and checked their identification, and though there were no reports of arrests being made the state security service have said they will be investigating the matter further.


Better do it quick.


The situation bears similarities to other incidents involving migrants who are briefly detained after committing crimes, like sexual assault or theft, and then let go until a court date where they may never appear.


. . . or worse . . . .


The behaviour of the young men -- verbally abusing Europeans for activities considered socially acceptable in the West, but considered 'unIslamic' -- is similar to the so-called "sharia patrols" organised in an attempt to end gambling and alcohol consumption in Muslim areas. In Denmark one sharia patrol group smashed up a bar because they imposed a self-styled alcohol ban on the area after a surge of Muslims had moved in.


I wonder how things turned out there.
Posted by: gorb || 07/26/2016 11:52 || Comments || Link || E-Mail|| [411 views] Top|| File under:
Belgium economy suffers amid terror attacks
We can assume the impact on France and Germany following their jihad attacks is similar.

Belgium's economic losses over the consequences of the March terrorist attacks in Brussels have amounted to 935 million euro (some $1.03 billion) in the first quarter of 2016, which is around 0.1 percent of the country's gross domestic product (GDP), the Belgian Ministry of Economy said Tuesday.

According to the ministry, in the Brussels region alone company revenues decreased by 122.5 million euros during this period. Hotels, restaurants and tourist businesses suffered the most losses, alongside with the public entertainment sphere.

On March 22, a series of blasts hit Brussels Airport and a metro station located near the EU institutions in the center of the city, killing 32 and injuring over 300 people. The Islamic State
...formerly ISIS or ISIL, depending on your preference. Before that al-Qaeda in Iraq, as shaped by Abu Musab Zarqawi. They're very devout, committing every atrocity they can find in the Koran and inventing a few more. They fling Allah around with every other sentence, but to hear the pols talk they're not really Moslems....
jihadist group, outlawed in many countries including Russia,

grabbed credit

for the attacks.
Posted by: SAT2014 || 07/26/2016 03:45 || Comments || Link || E-Mail|| [233 views] Top|| File under: Islamic State
Kosovo seeks to expel Iranian suspected of backing terrorism
[IsraelTimes] Authorities suspend 5

Moslem

organizations and ask to expel head of Shi'ite group for money-laundering and terror funding

Kosovo prosecutors have asked a court to expel an Iranian man from the country on charges related to money laundering and terrorism funding.


"Ask"? If he is a foreign national the country's executive has the right to toss him.

A statement from the special prosecutor's office in Pristina says the Iranian was the head of a local Shiite group called Kur'ani.

The statement identified him only as H.A.B. and said he had not shown the sources and destination of hundreds of thousands of euros spent between 2005 and 2015. It said withdrawals from the bank account are much larger than the income from donations and that the Iranian has lied about the origin of donations.

Due to the investigation, authorities have suspended five

Moslem

organizations operating in the country. The statement didn't give any more details about why they had been suspended.
Kosovan authorities said Monday they had charged an Iranian man with "financing terrorism and money laundering" via an aid group he runs, alleging he received some 900,000 euros ($990,000) in undeclared cash between 2014 and 2015.

Officials did not name the man but local media identified him as Hasan Azari Bejandi, who runs the Qur'an NGO and oversees the activities of four other religious organizations suspected of having links to Tehran.

Kosovo newspaper Express reported the NGOs had been spreading anti-Western and anti-Semitic sentiment.
Posted by: trailing wife || 07/26/2016 00:00 || Comments || Link || E-Mail|| [139 views] Top|| File under:
Bavarian bomber pledged allegiance to Islamic State: minister
[REUTERS] The Syrian who went kaboom! in southern Germany, wounding 15 people, had pledged allegiance to Islamic State
...formerly ISIS or ISIL, depending on your preference. Before that al-Qaeda in Iraq, as shaped by Abu Musab Zarqawi. They're very devout, committing every atrocity they can find in the Koran and inventing a few more. They fling Allah around with every other sentence, but to hear the pols talk they're not really Moslems....
on a video found on his mobile phone, the Bavarian Interior Minister said on Monday.

On searching the bomber's room, Nuremberg police found diesel, hydrochloric acid, alcohol, batteries, paint thinner and pebbles - the same materials used in the bomb - and computer images and film clips linked to the

krazed killer

group, they said.

"A provisional translation by an interpreter shows that he expressly announces, in the name of Allah, and testifying his allegiance to (Islamic State leader) His Supreme Immensity, Caliph of the Faithful and Galactic Overlord, Abu Bakr al-Baghdadi


...formerly merely the head of ISIL and a veteran of the Bagram jailhouse. Looks like a new messiah to bajillions of Moslems, like just another dead-eyed mass murder to the rest of us...


... an act of

Dire Revenge

against the Germans because they're getting in the way of Islam," Bavarian Interior Minister Joachim Herrmann told a news conference.

"I think that after this video there's no doubt that the attack was a terrorist attack with an Islamist background."

Islamic State

grabbed credit

for the bombing, according to Amaq, a news agency that supports Islamic State.

Nuremberg police chief Roman Fertinger said the influence of Islamic State could be seen on the bomber's computer.

"There was also a laptop that showed pictures and film sequences that glorify violence and are unequivocally linked to Islamic State," he told a news conference.

The attack on Sunday, outside a music festival in Ansbach, a town of 40,000 people southwest of Nuremberg that has a U.S. Army base, was the fourth act of violence by men of Middle Eastern or Asian origin against German civilians in a week.

The 27-year-old arrived in Germany two years ago and claimed asylum, a federal interior ministry

front man

said. He had been in trouble with police repeatedly for drug-taking and other offences and had faced deportation to Bulgaria.


Al Ahram has more on this gentleman, who finally succeeded on his third suicide attempt, mentions the two month psychiatric hospitalization of the Iranian-German McDonald's kller, and the Reutlingen refugee's crime of passion.
Posted by: Fred || 07/26/2016 00:00 || Comments || Link || E-Mail|| [172 views] Top|| File under: Islamic State
German police have 410 leads on possible terrorists among refugees
[ENGLISH.ALARABIYA.NET] Germany's federal criminal police have 410 leads on possible

gunnies

among refugees in the country, a local newspaper reported on Monday.

The Neue Osnabruecker Zeitung newspaper said that compared with 369 leads in mid-May since the beginning of the migrant crisis last year.

Investigations have been launched in 60 cases, the newspaper said. It cited federal BKA police as saying they did not currently have any concrete indications of attack plans.

"In view of continuing migration to Germany we must assume that there could be active and former members, supporters and sympathizers of terrorist organizations or Islamist-motivated war criminals among the refugees," the newspaper quoted federal police as saying.

Posted by: Fred || 07/26/2016 00:00 || Comments || Link || E-Mail|| [453 views] Top|| File under:
300 Migrant protesters nearing Hungary border
[AlAhram] Some 300 migrants colonists, the largest group in many months to try to march across Serbia into Hungary, were nearing the border on Sunday, the UN refugee agency said.

The group of mostly young men from Afghanistan and Pakistain had set off from Serbia's capital on Friday to protest against the closure of Hungary's border as well as tough new measures introduced this month to tighten border security.

The group reached the town of Subotica near the border on Sunday morning, continuing their march towards the frontier in early afternoon in the hope of gaining entry into the European Union


...the successor to the Holy Roman Empire, only without the Hapsburgs and the nifty uniforms and the dancing...


Serbia lies on the so-called Balkan route taken by hundreds of thousands of migrants colonists from the Middle East, Asia and Africa since last year on their way to western Europe.

Although the route was effectively shut down in March, migrants colonists have continued to cross the region in smaller numbers, often with the help of smugglers.

The migrants colonists began the 200 kilometre (120 mile) trek north escorted by a police car and carrying blankets and backpacks, many bearing the distinctive blue logo of the UN refugee agency (UNHCR).

Abdul Malik from Afghanistan had said the group was "going to Hungarian border" and was "gonna change something by walking and not eating."

Hungarian media quoted one of the marchers as saying he planned to stage a hunger strike at the border.

The number of migrants colonists blocked inside Serbia has grown significantly since Hungary introduced tough new measures this month to stop them crossing the border.

According to UNHCR in Serbia, up to 2,800 migrants colonists were in the country on Friday, mostly in makeshift along the Hungarian border.

Last weekend Belgrade decided to launch joint police and army patrols to beef up its borders.

Serbian authorities said recently that 102,000 migrants colonists had been registered since the start of the year -- more than 500 a day.
Posted by: trailing wife || 07/26/2016 00:00 || Comments || Link || E-Mail|| [168 views] Top|| File under:
The Grand Turk
Turkey ruling, opposition parties rally after coup bid
[ENGLISH.ALARABIYA.NET] Tens of thousands of supporters of The Sick Man of Europe Turkey


...the only place on the face of the earth that misses the Ottoman Empire....


's ruling and main opposition parties, usually bitter foes, rallied together on Sunday in support of democracy following a failed military coup as President Tayyip Erdogan tightens his grip on the country.

Demonstrators held a cross-party "Republic and Democracy" rally in Istanbul's central Taksim Square in a spirit of unity following the failed coup, in which at least 246 people were killed and more than 2,000 injured.

In a rare move, pro-government channels broadcast a live speech from the podium by main opposition leader Kemal Kilicdaroglu.

"This is a day to unite, a day to stand up against coups and dictatorial regimes, a day to let the voice of the people be heard," he said at the rally, organized by his secularist opposition CHP but also backed by the ruling Islamist-rooted AK Party and by other opposition groups.

"We are all together in Taksim today. Today is a day we made history all together."

Erdogan will probably try to capitalize on the large size of the crowd of all political persuasions to try and reassert full control over the country, a NATO


...the North Atlantic Treaty Organization. A cautionary tale of cost-benefit analysis....


ally and an important partner in the US-led fight against Islamic State
...formerly ISIS or ISIL, depending on your preference. Before that al-Qaeda in Iraq, as shaped by Abu Musab Zarqawi. They're very devout, committing every atrocity they can find in the Koran and inventing a few more. They fling Allah around with every other sentence, but to hear the pols talk they're not really Moslems....
In another demonstration of unity after the coup, which was staged by a faction within the armed forces, the head of Turkey's air force issued a rare statement stressing "absolute obedience" to the chief of the military General Staff. Some members of the air force were involved in the coup.

The chief of the military General Staff, Hulusi Akar, who was held hostage by the plotters on the night of July 15, condemned the plotters on Sunday as "cowards in uniform" who had greatly harmed the nation and the army.

Erdogan, who narrowly escaped capture and possible death during the attempted coup, has declared a state of emergency, allowing him to sign laws without prior parliamentary approval in a drive to root out supporters of the coup.

His critics fear he is using the abortive coup to wage an indiscriminate crackdown on dissent. Turkish authorities have suspended, detained or placed under investigation more than 60,000 soldiers, police, judges, teachers, civil servants and others in the past week.

Prime Minister Binali Yildirim said on Saturday authorities had taken around 13,000 people into custody over the coup attempt, including 8,831 soldiers. He pledged they would have a fair trial.

Rights group Amnesia Amnesty International said it had received credible evidence of detainees being subjected to beatings and torture, including rape, since the coup attempt.

"It is absolutely imperative that the Turkish authorities halt these abhorrent practices and allow international monitors to visit all these detainees in the places they are being held," said Amnesty's Europe director John Dalhuisen in a statement.

Turkey Targets Media after Coup as Erdogan Meets Opposition

[AnNahar] Turkish authorities on Monday issued arrest warrants for over 40 journalists in a new phase of the controversial legal crackdown after the failed coup, as President Recep Tayyip Erdogan


... Turkey's version of Mohammed Morsi but they voted him back in so they deserve him...


was to host opposition party chiefs for an unprecedented meeting.

Five people have been detained so far although 11 of the suspects are believed to already be outside the country, the Dogan news agency said. Police were searching for Ilicak in the holiday resort of Bodrum.

- 'Military academy raided' -
In new raids on Monday, police detained some 40 suspects at the army's military academy on the European side of Istanbul.

Meanwhile,


...back at the comedy club, Boogie ducked another tomato...


31 academics, including professors were detained in an operation centred on Istanbul over alleged links to Gulen, Dogan said.

Turkish airlines says terminates contracts of 211 employees after failed coup attempt

[AlAhram] Turkey's state-run Turkish Airlines said on Monday it had fired 211 employees, citing their links to a religious movement President Tayyip Erdogan has blamed for the failed attempt to overthrow the government on July 15.

In a statement, the airline said the employees' contracts were terminated due to operational necessity, inefficiency, poor performance as well as providing support to the movement of U.S.- based cleric Fethullah Gulen.


Not to mention mopery and dopery on the spaceways, and kicking the dog every Tuesday.
Posted by: Fred || 07/26/2016 00:00 || Comments || Link || E-Mail|| [167 views] Top|| File under: Sublime Porte
Home Front: WoT
The massive implications of Trump's Muslim travel ban in 5 maps
The way I see it: This article suggests WW III has already begun.


Donald Trump's latest proposal to stop immigration "from any nation that has been compromised by terrorism" is an "expansion" of his blanket ban on Muslims, he said in an interview that aired Sunday.

Trump has not defined which countries would be included in that list of territories, but on "Meet the Press" Sunday, he refused to rule out banning individuals from top US allies like France and Germany, saying that "they have totally been" compromised by terrorism.

Trump had previously said that if elected he would "suspend immigration from areas of the world when there is a proven history of terrorism against the United States, Europe or our allies, until we understand how to end these threats."

What would that version -- there have been several -- of the GOP nominee's proposed ban look like? And how many people would it affect? The short answer is millions. Here's the math, including based on tallying nonimmigrant and immigrant visas from countries that have any sort of terrorist activity:

Start with 'terrorist safe havens': 12 countries; 496,436 nonimmigrant and 74,283 immigrant visas in 2015

The State Department's annual report on global terrorist activity lists 12 "terrorist safe havens" around the world where "terrorists are able to organize, plan, raise funds, communicate, recruit, train, transit and operate." These safe havens include Somalia, Mali, Libya, Egypt, Iraq, Lebanon, the Philippines, Indonesia, Malaysia, Afghanistan, Pakistan and Yemen.

Total countries so far: 12

Add 'state sponsors of terror': 3 countries; 45,935 nonimmigrant and 10,722 immigrant visas in 2015

An additional three countries -- Iran, Sudan and Syria -- are designated as state sponsors of terrorism.

Total countries so far: 15

Nations where terror networks are based and operate: 14 countries; 1,741,169 nonimmigrant and 63,106 immigrant visas in 2015

The report lists a further 14 countries where terrorists operate or are based, though are not considered "safe havens." This list becomes broader since terror groups ranging from ISIS to al Qaeda and its affiliates have successfully recruited and infiltrated numerous operatives and cells into countries ranging from Turkey and Russia to Nigeria and India.

Total countries so far: 29

Other countries with active terror cells: 11 countries; 295,695 nonimmigrant and 16,883 immigrant visas in 2015

The State Department's list does not include countries that have smaller though substantial presence of jihadis or suspected jihadis, such as France, Belgium or the U.K., each of which has dozens of known terror cells and hundreds of known and suspected terror suspects. A total of 11 countries fall into this category.

Final tally: 40 countries

The State Department granted 2,571,762 nonimmigrant visas to residents of those 40 countries in fiscal year 2015. State also granted 158,877 immigrant visas to individuals from those countries in that same period.

2,738,528 visas in 2015

Citizens from some of these countries, such as France, Belgium and the U.K., do not require visas for tourist travel to the U.S. More than 7.5 million tourists from these countries traveled to the U.S. in 2014, according to data provided by the Department of Commerce.

All told, as many as 10.2 million people could be barred from the U.S.


If they can't prove that they're on the right team, that's fine with me.
Posted by: gorb || 07/26/2016 14:11 || Comments || Link || E-Mail|| [592 views] Top|| File under:
India-Pakistan
Six booked for attacking anti-dengue team
[DAWN] RAWALPINDI: A day after local leaders of the ruling party and government officials held walks and seminars to observe the anti-dengue day, the police booked the chairman and vice-chairman of UC-7 and four other people on the charge of attacking an anti-dengue team on Sunday.

"The attackers thrashed me and tore my shirt. They deprived me of Rs2,000 and the CNIC and dragged me into Raja Fayyaz's drawing room where I was detained for more than an hour and later forced into a patch-up," Mohammad Bilal, the sanitary inspector of the health department, Rawal Town, stated in an FIR registered with the Pirwadhai police.

He said he along with Amir Mehmood, Arif Masih, Malik Idris and others was on a routine visit of the Pirwadhai area during the ongoing anti-dengue campaign.

He said during the inspection of a milk shop and a barber shop, the team members observed dengue virus and collected samples from the water tank of the building.

As the team was preserving the water samples and taking photographs, the owners of the two shops along with seven to eight other people gathered there and started quarrelling with the team members.


Posted by: Fred || 07/26/2016 00:00 || Comments || Link || E-Mail|| [163 views] Top|| File under: Govt of Pakistan
Terror outfits not linked to Islam, says Ashrafi
[DAWN] LAHORE: Extremist organizations like

Lion of Islam

Islamic State
...formerly ISIS or ISIL, depending on your preference. Before that al-Qaeda in Iraq, as shaped by Abu Musab Zarqawi. They're very devout, committing every atrocity they can find in the Koran and inventing a few more. They fling Allah around with every other sentence, but to hear the pols talk they're not really Moslems....
group (

ISIS

) and Hizbullah
...Party of God, a Leb militia inspired, founded, funded and directed by Iran. Hizbullah refers to itself as The Resistance and purports to defend Leb against Israel, with whom it has started and lost one disastrous war to date, though it did claim victory...
have no linkages and association with Islam.

Pakistain Ulema Council chairman Hafiz Tahir Ashrafi said this while talking to media persons at Allama Iqbal International Airport before his departure to Dubai here on Sunday.

Extremist and terrorist organizations are indiscriminately killing innocent people in Syria and Iraq without any distinction of religion and sect, he told a questioner.

He also categorically said that until and unless burning issues of Paleostine,

Kashmire

, Syria and Iraq are not resolved, peace could not be restored in the world.

Condemning the recent killings in

La Belle France

and Germany as sheer barbarism, he said terrorism and extremism should not be associated to any particular religion and piece of land as it had emerged as a global issue.

"No one becomes representative of any particular religion by employing name-code of that religion."

He argued that those who attempted to attack Masjid-e-Nabvi could not be considered as faithfuls. "Terrorists are simply enemies of peace and mankind and peaceful forces of the world should get united against them," he added.


Posted by: Fred || 07/26/2016 00:00 || Comments || Link || E-Mail|| [205 views] Top|| File under: Govt of Pakistan
Indo-Pak dialogue not possible in present circumstances, says defence minister
[DAWN] Defence Minister Khawaja Asif on Monday stated dialogue between India and Pakistain is not possible in the present circumstances due to India's hostile behaviour towards

Kashmire

and Pakistain.

"Dialogue between India and Pakistain is not possible in the present circumstances," said the defence minister during the Senate's defence committee session.

He maintained that India's hostile behaviour towards

Kashmire

and Pakistain is an obstacle in carrying out smooth process of dialogue between the neighbourly countries.

Adviser to Prime Minister on Foreign Affairs Sartaj PrunefaceAziz

...Adviser to Pak Prime Minister Nawaz Sharif on National Security and Foreign Affairs, who believes in good jihadis and bad jihadis as a matter of national policy...
, reacting to Indian Minister for External Affairs Sushma Swaraj's statement on

Kashmire

, had earlier stated that a verdict on the future of

Kashmire

can only be given by the people of

Kashmire

.

Swaraj on Saturday said Prime Minister Nawaz Sharif


... served two non-consecutive terms as prime minister, heads the Pakistain Moslem League (Nawaz). Noted for his spectacular corruption, the 1998 Pak nuclear test, border war with India, and for being tossed by General Musharraf...


must understand that "

Kashmire

can never become a part of Pakistain".

The Indian minister also accused Pakistain of backing

holy warriors

with the help of UN-designated

snuffies

and notorious figures such as Hafiz Saeed


...founder of Lashkar-e-Taiba and its false-mustache offshoot Jamaat-ud-Dawa. The United Nations declared the JuD a terrorist organization in 2008 and Hafiz Saeed a terrorist as its leader. Hafiz, JuD and LeT are wholly-owned subsidiaries of the Pak intel apparatus, so that amounted to squat...


, in order to turn the valley into a living hell.


Posted by: Fred || 07/26/2016 00:00 || Comments || Link || E-Mail|| [148 views] Top|| File under: Govt of Pakistan
Iraq
Barzani: We've a choice, go backwards with status quo or march forward with independence
[RUDAW.NET] Kurdistan President Masoud Barzani has expressed his disappointment that a Kurdish delegation was not invited to the anti-Islamic State
...formerly ISIS or ISIL, depending on your preference. Before that al-Qaeda in Iraq, as shaped by Abu Musab Zarqawi. They're very devout, committing every atrocity they can find in the Koran and inventing a few more. They fling Allah around with every other sentence, but to hear the pols talk they're not really Moslems....
summit in Washington last week and he reminded everyone the high price Kurdistan and Kurdish people have paid during the war with ISIS.

"The people of the Kurdistan Region have paid a heavy price in our ongoing war against the

gunnies

of the Islamic State. The Peshmerga forces with their bravery and sacrifices have drastically weakened the

gunnies

and have proven once again that they are an essential anti-terror force in the region," said Barzani in a statement published on his official Facebook page on Monday.

"In spite of this very obvious fact, the Iraqi Minister of Foreign Affairs recently created obstacles for a Kurdish representative to be present in the last anti-Islamic State summit in Washington. Unfortunately the hosts of that summit went along with the Iraqi Foreign Minister," he continued.

Barzani said that the Kurdish people are in need of their own

illusory sovereignty

where they will be able to make their own decisions.

"This type of treatment cannot be accepted and we are indeed in need of our own

illusory sovereignty

where we are able to determine our fate," he added.

Barzani made it clear for the people of Kurdistan that now is time to make a decision and there is a choice to make, "The first of which is to accept the status quo where others determine our fate while we march backward. The other choice is to make a collective decision and take serious steps towards

illusory sovereignty

and independence."

The Kurdistan Regional Government's representative in Washington, Bayan Sami Abdul Rahman, was able to attend the conference at the last minute but the Region was unable to prepare a formal delegation.

Posted by: Fred || 07/26/2016 00:00 || Comments || Link || E-Mail|| [147 views] Top|| File under: Govt of Iraq
Israel-Palestine-Jordan
Palestinians seeking to sue Britain over 1917 Balfour Declaration
The Palestinians have called on the Arab League to help them prepare a legal file against the British government for issuing the Balfour Declaration almost 100 years ago.

Palestinian Authority Foreign Minister Riyad al-Maliki spoke of the impact of that 1917 document -- the first to formally recognize the Jewish right to a homeland -- in a speech he delivered on behalf of PA President Mahmoud Abbas at the 27th Arab League Summit in Nouakchott, Mauritania on Monday evening.


Should Israel sue the Brits for reneging on both the Balfur declaration and the League of Nations Mandate they got to implement that declaration?




Sure, why not? I hear Carla del Ponte has time. And time. And time...
Posted by: g(r)omgoru || 07/26/2016 08:23 || Comments || Link || E-Mail|| [215 views] Top|| File under:
Southeast Asia
Duterte announces cease-fire with Maoist militants
[UPI] Philippine President Rodrigo Duterte declared an immediate cease-fire Monday in the government's 48-year battle with Maoist militants. During his first national address, he said, "To the (rebels), let us end these decades of ambuscades and skirmishes. We are going nowhere. And it is getting bloodier by the day."

"Let me make this appeal to you: If we cannot, as yet, love one another, then in God's name, let us not hate each other too much," Duterte said.

The Philippine government is preparing to resume official peace talks on August 20 in Oslo with the Communist Party of the Philippines, National Democratic Party and the armed New People's Army.

Duterte said, "We express our willingness to go to the negotiating table and yet we load our guns, fix our sights, pull the trigger. It is both ironic and tragic -- and it is endless. That is why, I reach out to you, to all of you today. To our Muslim brothers, let us end the centuries of mistrust and warfare."

Duterte's cease-fire doesn't include Abu Sayyaf. He has said he wants the Philippines' armed forces to "crush" the militant group.
Posted by: ryuge || 07/26/2016 00:00 || Comments || Link || E-Mail|| [173 views] Top|| File under: Commies
Thai school seized for ties to insurgency
[The Nation] Islam Burapa Islamic School in Narathiwat province is to be seized after a Thai court judged the school had been used to support the insurgency in the far South. The Anti-Money Laundering Office claimed that the school used its land to encourage and train young people to act against the authorities.

On Saturday Maj General Chinwat Mandej, 4th Army Area deputy commander, said, "I know it is a very sensitive issue and affects the people's feelings about confiscating the school; but we have to because the school was used to support terrorism."

Chinwat added that the school would still be allowed to operate until the lawsuit was finalized to avoid an impact on the students and their families.

The school was targeted to be a training camp for insurgents who sought independence for five southern provinces. Police arrested seven people and seized firearms and explosive devices inside the school in 2007.
Posted by: ryuge || 07/26/2016 00:00 || Comments || Link || E-Mail|| [195 views] Top|| File under: Thai Insurgency
Syria-Lebanon-Iran
Hezbollah popularity deflated 10 years after war
[Gulf News] On the tenth anniversary of the

Leb

War of 2006, many are asking how Hezbollah managed to survive, despite loud Israeli promises of bringing down the Iran-backed military group.

Some hoped that Hezbollah's military intervention in Syria would achieve what 2006 failed to do: bleed the "party of God" to death and lead to its eventual demise.

On July 25, 2006, 10 years ago on this day, 140 rockets were fired at northern Israel by the Lebanese military group Hezbollah.
Continued on Page 49
Posted by: Fred || 07/26/2016 00:00 || Comments || Link || E-Mail|| [295 views] Top|| File under: Hezbollah
Terror Networks
Nusra Front split from al-Qaeda 'imminent,' sources claim
[MIDDLEEASTEYE.NET] The Nusra Front will imminently announce an official split from al-Qaeda, several sources confirmed on Monday.

Opposition activists in southern Syria have told Middle East Eye that they expect the news to be announced very soon, with Arabic media reports suggesting that the group's leader Abu Mohammad al-Jolani will now make a very rare appearance to signal his independence from the

murderous Moslem

group.

Sources within Nusra, one of the most effective anti-government factions in Syria's civil war, said that the new group would change its name to Jabhat Fateh al-Sham. They also stressed the group would lose access to al-Qaeda funds, although analysts have disputed the claims.

Mohammed Okda, an expert on Syrian issues who has been involved in negotiating with Syrian groups, told MEE that the money would keep flowing because the bulk of the group's funding came from private Gulf donors who would not abandon the Syrian cause as Nusra was unlikely to renounce its ideological heritage.

"Nusra is doing this to force the other rebel groups like Ahrar [al-Sham] and others into a corner, and push them into joining the new Shami front that Nusra will announce," Okda told MEE.


Clearly I lack the subtlety of the Levantine. How does breaking away from Al Qaeda force the other groups to join up?

"They might be severing relations with al-Qaeda as an organization," he said, adding that he knows both foreign and Arab al-Nusra


...formally Jabhat an-Nusrah li-Ahli sh-Sham (Support Front for the People of the Levant), also known as al-Qaeda in the Levant. They aim to establish a pan-Arab caliphate. Not the same one as the Islamic State, though .. ...


Front fighters.

"[But] they are not breaking up with the ideology of al-Qaeda. [They are] firm believer[s] of al-Qaeda ideology, and a firm believer of attacking the West. They have huge respect for [former leader Osama] Bin Laden. So the separation is not ideological, it's organizational."

Rumours of a split have been circulating since Saturday when Charles Lister, a Syrian analyst, tweeted that Nusra's Shura Council had voted to sever its ties with al-Qaeda, although Nusra's official media channels have yet to comment.


Posted by: Fred || 07/26/2016 00:00 || Comments || Link || E-Mail|| [274 views] Top|| File under: al-Nusra
Who's in the News
46
[untagged]
16
Islamic State
5
Govt of Pakistan
3
Houthis
2
Thai Insurgency
2
Taliban
1
Commies
1
Govt of Iraq
1
Ansar Bayt al-Maqdis (IS)
1
Govt of Syria
1
Haqqani Network
1
Hezbollah
1
al-Shabaab
1
al-Nusra
1
Jamaat-e-Ulema Islami
1
Jamaat-ul-Mujahideen Bangladesh
1
Lashkar-e-Islam
1
Sublime Porte
1
Abu Sayyaf
1
Boko Haram
Bookmark
E-Mail Me
The Classics
The O Club
Rantburg Store
The Bloids
The Never-ending Story
Thugburg
Gulf War I
The Way We Were
Bio
Merry-Go-Blog
Hair Through the Ages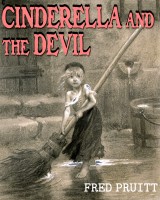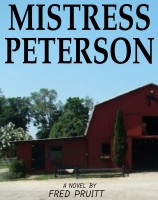 On Sale now!


A multi-volume chronology and reference guide set detailing three years of the Mexican Drug War between 2010 and 2012.

Rantburg.com and borderlandbeat.com correspondent and author Chris Covert presents his first non-fiction work detailing the drug and gang related violence in Mexico.

Chris gives us Mexican press dispatches of drug and gang war violence over three years, presented in a multi volume set intended to chronicle the death, violence and mayhem which has dominated Mexico for six years.
Click here for more information


Meet the Mods
In no particular order...


Steve White
Seafarious
Pappy
lotp
Scooter McGruder
john frum
tu3031
badanov
sherry
ryuge
GolfBravoUSMC
Bright Pebbles
trailing wife
Gloria
Fred
Besoeker
Glenmore
Frank G
3dc
Skidmark
Alaska Paul



Better than the average link...



Rantburg was assembled from recycled algorithms in the United States of America. No trees were destroyed in the production of this weblog. We did hurt some, though. Sorry.
35.169.107.85