Afghanistan
Afghan spy chief rejects existence of 5th pillar in govt and its role in recent violence
[Khaama (Afghanistan)] The Afghan Intelligence, National Directorate of Security


...the Afghan national intel agency...


(NDS) Chief, Masoom Stanikzai rejected the allegations regarding the existence of the 5th pillar in the government having role in the recent violence in the country.

Speaking to

politician

s in the Upper House of the Parliament, Meshrano Jirga, Stanikzai said the term '5th pillar' is a rumor spread by the political circles and such a thing or circle does not exist in the government.

Stanikzai further added that the existence of the 5th or 6th pillar is baseless and it is only the rumors being spread due to the political rivalries.

The NDS chief also rejected that the current system is facing threats of collapse but warned that inappropriate remarks and spread of rumors could take the country towards a crisis.

Stanikzia was summoned by the

politician

s due to the persistent security and political issues faced by the country, particularly in capital Kabul where sit-ins by certain protesters continue demanding the removal of the top security officials from the government.

The protests organized in capital Kabul in reaction to the May 31st bombing turned violent, leaving several dead or

maimed

but the tensions between the protesters and the government heightened after a series of bombings struck a funeral ceremony in Kabul with the supporters of the demonstration, specifically the Jamaat-e-Islami
...The Islamic Society, founded in 1941 in Lahore by Maulana Sayyid Abul Ala Maududi, aka The Great Apostosizer. The Jamaat opposed the independence of Bangladesh but has operated an independent branch there since 1975. It maintains close ties with international Mohammedan groups such as the Moslem Brotherhood. the Taliban, and al-Qaeda. The Jamaat's objectives are the establishment of a pure Islamic state, governed by Sharia law. It is distinguished by its xenophobia, and its opposition to Westernization, capitalism, socialism, secularism, and liberalist social mores...
party alleging that the attack was aimed at a specific political movement claiming that the certain circles within the government were involved in the attack.


Posted by: Fred || 06/20/2017 00:00 || Comments || Link || E-Mail|| [6471 views] Top|| File under:
Africa North
Hasm militant group claims responsibility for Maadi police checkpoint attack
[AlAhram] The group linked the attack to the Egypt-Saudi maritime border demarcation agreement, which recognizes two Red Sea islands as being

Soddy Arabia

n territory.

The

hard boy

group Hasm has

grabbed credit

for an attack on a police checkpoint in Maadi, North Cairo, late on Saturday in which a policeman was killed and four others injured.

In a statement published on Sunday on its official social media accounts and website, the

hard boy

group claimed the attack, linking it to an Egypt-Saudi maritime border demarcation agreement that places two Red Sea islands within Soddy Arabia


...a kingdom taking up the bulk of the Arabian peninsula. Its primary economic activity involves exporting oil and soaking Islamic rubes on the annual hajj pilgrimage. The country supports a large number of princes in whatcha might call princely splendor. When the oil runs out the rest of the world is going to kick sand in the Soddy national face...


n territory.

The Hasm statement said the checkpoint attack was "retaliation" for the Egyptian state's "attack on protesters and citizens" who reject the "sale of the land", referring to the islands of Tiran and Sanafir.

On Wednesday, the Egyptian parliament approved the border demarcation agreement, which recognizes Tiran and Sanafir as Saudi sovereign territory. The deal is now awaiting the ratification of President Abdel-Fattah El-Sisi before being implemented.

Hasm has claimed a number of attacks against Egyptian security forces personnel, mostly stationed at checkpoints. Several public figures, such as former grand mufti Sheikh Ali Gomaa, have also been targetted.

Egyptian security bodies say that dozens of Hasm members have been placed in durance vile
Please don't kill me!
in the past few months. According to interior ministry officials, the group is linked to the

Moslem Brüderbund

organization. Both groups are designated as terrorist organizations in Egypt.
Posted by: trailing wife || 06/20/2017 00:01 || Comments || Link || E-Mail|| [6465 views] Top|| File under: Muslim Brotherhood
Arabia
UAE, Egypt agree to cooperate in the fight against terror financing
[ENGLISH.ALARABIYA.NET] The United Arab Emirates and Egypt have agreed to cooperate further in the fights against terror financing as well as against political and media cover over extremism.

The agreement comes as Abu Dhabi Crowin Prince Sheikh Mohammed bin Zayed met with Egyptian President Abdul Fattah al-Sissi in Cairo on Monday to discuss regional developments.

Bin Zayed will further discuss with the Egyptian officials several regional and international issues and issues of common concern.

Spokesperson for Sisi's office Alaa Yousif confirmed that a bilateral meeting was held on Monday followed by a session of extensive talks between the two countries' delegations, during which the Egyptian president welcomed Abu Dhabi's crown prince and praised the distinguished Egyptian-Emirati relations and the level of coordination and continuous consultation between the two countries on various issues of common interest.
Posted by: Fred || 06/20/2017 00:00 || Comments || Link || E-Mail|| [6466 views] Top|| File under:
Iraqi PM Abadi arrives in Saudi Arabia for talks
[Iran Press TV] Iraqi Prime Minister Haider al-Abadi has arrived in Saudi Arabia to hold talks with King Salman on key regional developments as well as bilateral ties.

Abadi arrived in the Red Sea city of Jeddah on Monday and was greeted by Mohammed bin Nayef, Saudi deputy prime minister and the minister of interior.

State media said that Abadi's visit would last for one day.

Abadi came to office in September 2014 on promises of establishing friendly relations with major powers in the Middle East. Compared to his predecessor Nouri al-Maliki, he has been less critical of Saudi Arabia's role in militancy that has plagued the region, including Iraq, for the past years. However, Abadi has argued that Riyadh should do more to help countries like Iraq to defeat terrorists.

Abadi's visit comes nearly four months after Saudi Foreign Minister Adel al-Jubeir visited Baghdad for talks in first such trip since 2003.


Posted by: Fred || 06/20/2017 00:00 || Comments || Link || E-Mail|| [6468 views] Top|| File under: Govt of Iraq
No negotiations possible unless embargos on Doha reversed: Qatar
[Iran Press TV] Qatar


...an emirate on the east coast of the Arabian Peninsula. It sits on some really productive gas and oil deposits, which produces the highest per capita income in the world. They piss it all away on religion, financing the Moslem Brotherhood and several al-Qaeda affiliates...


says it will not negotiate with the Arab countries, led by Soddy Arabia


...a kingdom taking up the bulk of the Arabian peninsula. Its primary economic activity involves exporting oil and soaking Islamic rubes on the annual hajj pilgrimage. The country supports a large number of princes in whatcha might call princely splendor. When the oil runs out the rest of the world is going to kick sand in the Soddy national face...


, that have severed economic and travel relations with Doha until the blockade on the Persian Gulf nation is lifted.

Qatari Foreign Minister Sheikh Mohammed bin Abdulrahman al-Thani made the remarks in a

presser

in capital Doha on Monday, saying "Qatar is under blockade, there is no negotiation. They have to lift the blockade to start negotiations."

"Until now we didn't see any progress about lifting the blockade, which is the precondition for anything to move forward," Sheikh Mohammed further said, adding that ending the embargoes, which are acts of "aggression", is a "pre-condition" for negotiations.

His comments came a few hours after his counterpart from the United Arab Emirates (UAE), Anwar Gargash, stated that Arab monarchies of the Persian Gulf region could continue to isolate Qatar "for years" if Doha did not alter its foreign policy.


Posted by: Fred || 06/20/2017 00:00 || Comments || Link || E-Mail|| [6467 views] Top|| File under: Govt of Qatar (MB)
Europe
Controversial documentary on European anti-Semitism finally to air this week
Sunshine is the best disinfectant.

[IsraelTimes] Film set for Wednesday night broadcast; producers call talk show set to analyze it immediately afterward a 'tribunal'.

Germany's Channel 1 has announced it will broadcast a documentary on anti-Semitism in Europe that has become the subject of unwanted controversy over the last five months.

The film will air on Wednesday, June 21, at 10:15 p.m. (CET).

The announcement comes after a heated public debate about the refusal to show the film which led the German mass-circulation Bild news outlet to leak the documentary illegally last Tuesday, The Times of Israel reported.

Titled "Chosen and Excluded ‐ Jew Hatred in Europe," the documentary by Joachim Schröder and Sophie Hafner was commissioned and approved by the German public broadcaster WDR on behalf of its Franco-German partner channel Arte. Arte, however, refused to show the documentary, accusing its producers of violating production guidelines by including too much footage from Israel.

According to Arte program director Alain Le Diberder, the extensive coverage of Israel would be off topic in a film on European anti-Semitism.

This view had been heavily disputed by the producers and a large number of public figures, among them scholars, politicians and authors, who demanded the studio air the film, saying that the coverage was necessary in order to expose anti-Semitic Israel bashing.

Some voices, among them Bild editor-in-chief Julian Reichelt, raised the suspicion that, in fact, the film was not being shown because its finding that anti-Semitism is widespread in European society would be inconvenient for some.

Now the documentary will be officially shown on Germany's Channel 1, which belongs to the ARD network, a joint organization of Germany's regional public-service broadcasters, of which the WDR is also a member.

Initially, the WDR had been reluctant to give in to demands to screen the documentary on a different channel if Arte declined to show it. WDR claimed that it wouldn't have the broadcasting rights and the film would suffer from journalistic shortcomings.

In a current

blurb

, however, the ARD announced that the broadcasting rights are now with the WDR and that it wishes to broadcast the program in spite of its alleged deficiencies "in order to give the public debate that is going on already a basis".

The screening of the documentary will be followed by a talk show that will address the alleged shortcomings of the documentary: The WDR accused Schröder and Hafner of stating uncorroborated numbers in their film regarding amounts of European tax money flowing to NGOs that engage in anti-Semitic Israel-bashing.

However,


a person who gets all wrapped up in himself makes a mighty small package...


Prof. Gerald Steinberg from the Jerusalem-based think tank NGO Monitor, which provided the respective figures, denounced the WDR's allegation as "inaccurate" and "simply political."

Pointing to "German public TV networks' long history of broadcasting uncorroborated anti-Israeli statements that later on were exposed as lies," author, actor and director Gerd Buurman claimed the WDR's criticism of Schröder and Hafner's documentary was hypocritical and applied different standards to a film on anti-Semitism than it did to programs that are critical of Israel.

Schröder and Hafner weren't informed by the ARD about its decision to finally screen their documentary.

"We read about it in the press," says Schröder, who is hesitant to view the step as a victory.

He suspects that by following up with the talk show -- to which he and his partner Hafner weren't invited and whose participants were not named -- the public broadcaster's intent is to stage a tribunal against the documentary to whitewash the unpopular decision not to air the film.
Posted by: trailing wife || 06/20/2017 00:00 || Comments || Link || E-Mail|| [6468 views] Top|| File under:
The Grand Turk
Moscow names new Turkey ambassador after assassination
[ENGLISH.ALARABIYA.NET] Russian President Vladimir Putin on Monday appointed a new ambassador to Turkey following the killing of Moscow's previous envoy Andrei Karlov in December.

In a decree posted in an official database, Putin gave an order to "appoint Alexei Yerkhov as ... ambassador of the Russian Federation to Turkey."

Yerkhov, 57, previously worked with Karlov as the Russian consul in Istanbul. He currently heads the foreign ministry's crisis centre which issues official travel advice.
Posted by: Fred || 06/20/2017 00:00 || Comments || Link || E-Mail|| [6466 views] Top|| File under: Sublime Porte
Iraq
EU cautions Iraqi Kurds against holding independence vote
[Iran Press TV] The European Union has cautioned political parties in Iraq's semi-autonomous Kurdistan region against holding an independence referendum in September.

The EU foreign ministers said in a statement on Monday that "unilateral steps must be avoided, and that all open questions must be resolved through consensual positions" based on Iraq's constitution.

The union also called on all Kurdish parties in Iraq's northern region to "seek common ground" and consider holding regional elections.

In April, the representatives of the two main Kurdish parties of the Patriotic Union of Kurdistan (PUK) and Kurdistan Democratic Party (KDP) discussed the issue of a separation referendum and decided to hold the vote this year.

Masoud Barzani, the president of Iraq's Kurdistan Regional Government (KRG), announced on June 7 that the vote would be held on September 25 in the three governorates that make up the Kurdish region and in the areas that are disputed by the Kurdish and Iraqi governments, including the disputed northern city of Kirkuk, Khanaqin, Sinjar and Makhmur.

The plebiscite has on several occasions been criticized by the central government in Baghdad.

Barzani has repeatedly called for a secession vote, but Iraqi Prime Minister Haider al-Abadi has stressed the need for preserving the country's territorial integrity.

The premier has also called on the Iraqi Kurdistan to scrap any plans for independence, arguing that the autonomous region could not do without the mainland.


Posted by: Fred || 06/20/2017 00:00 || Comments || Link || E-Mail|| [6467 views] Top|| File under: Govt of Iraq
Israel-Palestine-Jordan
PM rejects WSJ report Israel gives financial aid to Syrian rebels
IsraelTimes] 'We do not interfere in this terrible conflict,' says Netanyahu; only humanitarian assistance provided.

Prime Minister Benjamin Netanyahu on Monday rejected a Wall Street Journal report claiming Israel provides financial aid to rebel groups in Syria.

"We do not interfere in this terribly bloody conflict. We do, however, provide humanitarian aid
to young boys and girls," Netanyahu said. "It is expensive, but we will continue to invest."

Netanyahu was speaking on a visit to Ziv Medical Center in Safed, where a new radiotherapy department was opened Monday. Ziv has treated hundreds of victims of the Syrian civil war, and many more have been treated at a field hospital the IDF maintains at the Syrian border.

The prime minister said that more than a thousand Syrian men,

women and kiddies

had been treated at Ziv. "They once saw us as enemies," he said of these patients, "but here they realize more than ever that Israel is a moral bastion and a beacon of light in the region," where "all are treated equally," irrespective of their religion and origin.

Citing interviews with half a dozen rebel leaders and three persons familiar Israel's undeclared policy, the Sunday report in the Journal claimed that Israel set up a special military unit in 2016 to oversee and coordinate the transfer of financial aid -- valued at some $5,000 per month -- to rebel forces opposed to the regime of Syrian Hereditary President-for-Life Bashir Pencilneck al-Assad


Lord of the Baath...


and his Iranian, Lebanese and Russian allies.

This "secret engagement," the report said, is aimed to help ensure that forces friendly to Israel control the Syrian side of the northern Golan border. The aid, said the Journal, helps the groups pay salaries and buy weapons and ammunition.

Israel has largely stayed out of the Syrian civil war, which broke out in March 2011, but has over the years acknowledged that it helps treat

maimed

Syrians who arrive at its border, and provides some of them with humanitarian assistance. It has also claimed a number of Arclight airstrikes in Syria it says were meant to prevent arch-foe Hezbollah from acquiring advanced weaponry from Iran via Damascus. Netanyahu has repeatedly confirmed that Israel was actively working to disrupt Hezbollah's arms smuggling operations in Syria and build-up of capabilities on the Syrian side of the Golan Heights.

In response to the Wall Street Journal report, the IDF said Israel was "committed to securing the borders of Israel and preventing the establishment of terror cells and hostile forces... in addition to providing humanitarian aid to the Syrians living in the area."

The rebel group Fursan al-Joulan has approximately 400 fighters in Quneitra province in the Syrian Golan Heights and is allied with at least four other rebel groups, who also receive Israeli assistance, the fighters told the newspaper. They added that roughly 800 rebel fighters in a dozen villages in the area rely on support from Israel, as do some of the thousands of civilians living there.

"Israel stood by our side in a heroic way," a

front man

for Fursan al-Joulan, or Knights of the Golan, Moatasem al-Golani, told the Journal. "We wouldn't have survived without Israel's assistance."

A separate May report from the United Nations


...a lucrative dumping ground for the relatives of dictators and party hacks...


Disengagement Observer Force (UNDOF) of peacekeepers stated that "there has been a significant increase in interaction between Israel Defense Forces soldiers and individuals from the Bravo (Syrian) side."

The UN report went on to cite 16 interactions between the IDF and unknown officials on the Syrian side of the border.
Posted by: trailing wife || 06/20/2017 00:00 || Comments || Link || E-Mail|| [6465 views] Top|| File under:
Israeli regime begins reducing electricity supply to besieged Gaza Strip
[Iran Press TV] The Israeli regime has begun reducing electricity supplies to the besieged

Gazoo

Strip, a week after Tel Aviv announced its much-condemned decision to further pressure the impoverished Paleostinian sliver.

The

Gazoo

Energy Authority announced the news in a statement on Monday, adding that Israeli authorities "began to reduce by eight megawatts electricity flow" into the Paleostinian enclave. It also warned that the "dangerous" reduction would have "serious effects" on the crisis-hit territory.

It further said that the cutback was expected to reduce the amount of the mains electricity supplied to the blockaded sliver by at least 45 minutes of the daily average of four hours of power that

Gazoo

's nearly 2 million inhabitants receive from an Israeli power plant, which provides them with some 125 MW a month, or 30 percent of the total mains electricity needs of the enclave.

On June 11, Israeli Prime Minister Benjamin Netanyahu's security cabinet gave the state-owned Israel Electric Corporation (IEC) the green light to implement the controversial cut, a step that is expected to further deteriorate the power crunch plaguing the Paleostinian seaside territory, run by the Paleostinian

Hamas, a contraction of the Arabic words for "frothing at the mouth",

movement.

Israel's decision was reportedly made after the West Bank-based Paleostinian Authority (PA), led by President the ineffectual Mahmoud Abbas


... a graduate of the prestigious unaccredited Patrice Lumumba University in Moscow with a doctorate in Holocaust Denial...


, slashed its monthly payments for the power supplies to

Gazoo

by 30 percent. The PA and Hamas are at loggerheads, and Abbas' decision is then considered as indirect pressure on Hamas to relinquish control of the enclave.
In April the PA told Israel that it would begin to pay only NIS 25 million ($7 million) of the NIS 40 million ($11 million) it has been paying monthly for power to

Gazoo

. Israel at the time supplied 125 megawatt-hours to

Gazoo

, around 30 percent of what is needed to power

Gazoo

for 24 hours a day.

The power cuts, as well as a number of other steps taken by the PA since last month, are aimed by the PA of President the ineffectual Mahmoud Abbas


... a graduate of the prestigious unaccredited Patrice Lumumba University in Moscow with a doctorate in Holocaust Denial...


at forcing

Hamas, always the voice of sweet reason,

to cede control of the Strip, or begin footing the bill itself. Hamas seized control of

Gazoo

from Abbas's Fatah party in a violent 2007 takeover.

The PA's new strategy to squeeze Hamas out of power, which also includes cutting government salaries to Gazooks and a massive reduction in medical aid supplied to the Strip, coincides with the 10-year anniversary of Hamas's violent takeover of

Gazoo

.
Posted by: Fred || 06/20/2017 00:00 || Comments || Link || E-Mail|| [6484 views] Top|| File under: Hamas
Syria-Lebanon-Iran
Iran summons Swiss envoy over 'meddlesome' US remarks
[Iran Press TV] Iran has summoned the Swiss charge d'affaires to Tehran to protest at the US Secretary of State Rex Tillerson's recent "meddlesome" remarks against the Islamic Theocratic Republic, the Iranian Foreign Ministry

front man

says.

In a meeting on Monday, the director general for the Americas at Iran's Foreign Ministry, Mohammad Keshavarz-Zadeh, handed over a strongly-worded official letter of protest to the Swiss envoy, who represents the US interests in Tehran, Bahram Qassemi said.

He added that Keshavarz-Zadeh denounced the US secretary of state's "injudicious" remarks and described them as "clear intervention in Iran's internal affairs."

Qassemi said the Iranian official had emphasized that Tillerson's remarks were against the principles of international law and the international commitments of the US administration, including the United Nations


...where theory meets practice and practice loses...


Charter.

Keshavarz-Zadeh noted that the US administration was responsible for such comments and must be held accountable in this regard.


Posted by: Fred || 06/20/2017 00:00 || Comments || Link || E-Mail|| [6465 views] Top|| File under: Govt of Iran
Remarks by US secretary of state against UN Charter: Iran's UN envoy
[Iran Press TV] Iran's ambassador and permanent representative to the United Nations


...a lucrative dumping ground for the relatives of dictators and party hacks...


says US Secretary of State Rex Tillerson's recent anti-Tehran remarks are in violation of international laws and norms and against the Charter of the United Nations.

Gholam-Ali Khoshrou made the remarks on Sunday in a letter of condemnation to United Nations Secretary General Antonio Guterres.

Tillerson told the House Foreign Relations Committee on June 14 that the Iranian government "continues activities and interventions that destabilize the Middle East." He added that Washington's policy towards Iran was based on supporting internal forces who could bring about peaceful change.

"Our policy towards Iran is to push back on this hegemony, contain their ability to develop obviously nuclear weapons, and to work toward support of those elements inside of Iran that would lead to a peaceful transition of that government. Those elements are there, certainly as we know," he said.

In his letter, Khoshrou stressed that Tillerson's remarks were a flagrant violation of the international legislation that directly apposed the UN's Charter, which mandates countries from interfering in each other's internal affairs.

"Tehran expects all governments to condemn such absurd and inappropriate policies, and to call on the US to act responsibly in accordance with the UN's charter and international law," Khoshrou said.


Posted by: Fred || 06/20/2017 00:00 || Comments || Link || E-Mail|| [6467 views] Top|| File under: Govt of Iran
Who's in the News
31
[untagged]
5
Islamic State
5
Govt of Iran
3
Govt of Qatar (MB)
2
Moslem Colonists
2
Govt of Syria
2
al-Shabaab (AQ)
2
Govt of Iraq
1
Thai Insurgency
1
Boko Haram (ISIS)
1
Hamas
1
Houthis
1
Maute group (IS)
1
Muslim Brotherhood
1
Seleka
1
Sublime Porte
Bookmark
E-Mail Me
The Classics
The O Club
Rantburg Store
The Bloids
The Never-ending Story
Thugburg
Gulf War I
The Way We Were
Bio
Merry-Go-Blog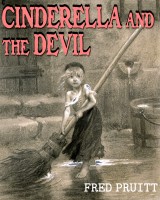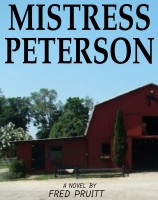 On Sale now!


A multi-volume chronology and reference guide set detailing three years of the Mexican Drug War between 2010 and 2012.

Rantburg.com and borderlandbeat.com correspondent and author Chris Covert presents his first non-fiction work detailing the drug and gang related violence in Mexico.

Chris gives us Mexican press dispatches of drug and gang war violence over three years, presented in a multi volume set intended to chronicle the death, violence and mayhem which has dominated Mexico for six years.
Click here for more information


Meet the Mods
In no particular order...


Steve White
Seafarious
Pappy
lotp
Scooter McGruder
john frum
tu3031
badanov
sherry
ryuge
GolfBravoUSMC
Bright Pebbles
trailing wife
Gloria
Fred
Besoeker
Glenmore
Frank G
3dc
Skidmark
Alaska Paul



Better than the average link...



Rantburg was assembled from recycled algorithms in the United States of America. No trees were destroyed in the production of this weblog. We did hurt some, though. Sorry.
35.153.166.111

Help keep the Burg running! Paypal: