Afghanistan
MoD slams Taliban for making false claims, allegations in its latest report
[Khaama (Afghanistan)] The Ministry of Defense of Afghanistan (MoD) slammed the Taliban


...the Pashtun equivalent of men...


group for the baseless claims the group has made in its latest report, covering the group's insurgency activities and civilian casualties.

MoD

front man

Gen. Dawlat Waziri said the Taliban group has made confessions to its savagery and slavery with baseless and false claims in its new annual report.

Gen. Waziri further added that the report has been prepared in a bid to appease the group's masters by disclosing a list of the destructive activities the group has carried out in the past one year and has killed hundreds of ordinary civilians in a bid to have some further financial gains.

According to Gen. Waziri, by issuing the new report, the Taliban group has confessed that it has carried out numerous attacks on civilians, in cities, markets, hospitals, schools, mosques, civilian organizations and security posts in 2017.



The Taliban in its report has claimed that the group has carried out 48

suicide kaboom

s in 2017 and 1643 civilians have been killed and 1976 others have been

maimed

.

The Taliban in its report has claimed that the group has carried out 48

suicide kaboom

s in 2017 and 1643 civilians have been killed and 1976 others have been

maimed

.

Taliban has attributed the 72 percent of the cause of casualties to Afghan and foreign forces, 18 to ISIS, and 10 to Taliban

krazed killer

s.

However,


if you can't be a good example, then you'll just have to be a horrible warning...


Gen. Waziri called the claims by the Taliban group as baseless and accused the group of taking shelters in civilian homes and using civilians as human shields, insisting that the leadership of the ministry of defense takes necessary precautions to ensure the civilians are not harmed during the operations.

Gen. Waziri also added that the

Afghan cops

conduct their operations in civilian areas in a very slow manner in order to prevent the losses to the ordinary people.

He slammed the Taliban group for remaining reckless regarding the civilian lives and accused them of having no mercy on elders, women, and children while conducting their insurgency.


Posted by: Fred || 01/02/2018 00:00 || Comments || Link || E-Mail|| [135 views] Top|| File under: Taliban
Africa Horn
Somali Military Court Charges Oct 14 Blast Suspects
[RADIOSHABELLE] Five men face charges in connection with the October 14 truck bombing at Zoobe junction in Mogadishu that killed more than 512 people.

The suspects appeared before Somali Military court on Monday, but their sentences have been postponed to next Thursday, according to the chief of the 1st-degree tribunal.

No group has so far

grabbed credit

for the attack which was the deadliest single day atrocity in Somalia's history as it claimed the lives of hundreds of civilians.

The Somali Federal government, however, has blamed the

krazed killer

group for the bombing. Mogadishu has been hit by fatal attacks during 2017, some claimed by Al-Shabaab
...
the personification of Somali state failure...
.
Posted by: Fred || 01/02/2018 00:00 || Comments || Link || E-Mail|| [135 views] Top|| File under: al-Shabaab (AQ)
Home Front: WoT
Palestinian envoy returns to America after consulting Abbas
*Snicker* What did they have to say that could not be said where the NSA might overhear?

[Ynet] The Paleostinian envoy to the United States Husam Zomlot returned to Washington after flying to the Mideast for consultations with Paleostinian President the ineffectual Mahmoud Abbas

... a graduate of the prestigious unaccredited Patrice Lumumba University in Moscow with a doctorate in Holocaust Denial...


in light of the recent American recognition of Jerusalem as the Israeli capital. Zomlot was told to return immediately to the US.
An unnamed US official told Hadashot TV news the US recognizes that the Paleostinians need a "cooling off" period after the Jerusalem declaration,
that the US remains committed to achieving an accord, that it has no intention of seeking to impose one, but that it still hopes Abbas will come around.
Posted by: trailing wife || 01/02/2018 00:00 || Comments || Link || E-Mail|| [148 views] Top|| File under: Palestinian Authority
India-Pakistan
Pakistan plans takeover of charities run by Lashkar-e-Taiba
[IN.REUTERS] Pakistain's government plans to seize control of charities and financial assets linked to Islamist leader Hafiz Saeed



...founder of Lashkar-e-Taiba and its false-mustache offshoot Jamaat-ud-Dawa. The United Nations declared the JuD a terrorist organization in 2008 and Hafiz Saeed a terrorist as its leader. Hafiz, JuD and LeT are wholly-owned subsidiaries of the Pak intel apparatus, so that amounted to squat...


, who Washington has designated a terrorist, according to officials and documents reviewed by

Rooters

.

Pakistain's civilian government detailed its plans in a secret order to various provincial and federal government departments on Dec. 19, three officials who attended one of several high-level meeting discussing the crackdown told

Rooters

.

Marked "secret", a Dec. 19 document from the finance ministry directed law enforcement and governments in Pakistain's five provinces to submit an action plan by Dec. 28 for a "takeover" of Saeed's two charities, Jamaat-ud-Dawa


...the front organization of Lashkar-e-Taiba...


(JuD) and the Falah-e-Insaniat Foundation.

The United States has labelled JuD and FIF "terrorist fronts" for Lashkar-e-Taiba

...the Army of the Pure, an Ahl-e-Hadith terror organization founded by Hafiz Saeed. LeT masquerades behind the Jamaat-ud-Dawa facade within Pakistain and periodically blows things up and kills people in India. Despite the fact that it is banned, always an interesting concept in Pakistain, the organization remains an blatant tool and perhaps an arm of the ISI...
("Army of the Pure" or LeT), a group Saeed founded in 1987 and which Washington and India blame for the 2008 attacks in Mumbai that killed 166 people.

Saeed has repeatedly denied involvement in the Mumbai attacks and a Pak court saw insufficient evidence to convict him. The LeT could not be reached for comment.

The Dec. 19th document, which refers to "Financial Action Task Force (FATF) issues", names only Saeed's two charities and "actions to be taken" against them.

The FATF, which is an international body that combats money laundering and terrorist financing, has warned Pakistain it faces inclusion on a watch list for failing to crack down on financing terrorism.

Asked about a crackdown on JuD and FIF, Interior Minister Ahsan Iqbal, who co-chaired one of the meetings on the plan, responded only generally, saying he has ordered authorities "to choke the fundraising of all proscribed outfits in Pakistain".

In a written reply to

Rooters

, he also said Pakistain wasn't taking action under U.S. pressure. "We're not pleasing anyone. We're working as a responsible nation to fulfil our obligations to our people and international community."


Posted by: Fred || 01/02/2018 00:00 || Comments || Link || E-Mail|| [345 views] Top|| File under: Lashkar e-Taiba
Iraq
Iraqi paramilitary group denies plan to support Iran in suppressing protests
Baghdad (Iraqinews.com) ‐ An Iraqi paramilitary group has denied media reports about a plan by the Popular Mobilization Forces to help Iranian authorities suppress ongoing anti-government protests.

Speaking to Baghdad Today on Monday, Mahmoud al-Rabei, a member at the political bureau of Asa'ib Ahl al-Haq (League of Righteous People) group, said his group does not intend to support the Iranian government in its bids to suppress such protests, stressing that, "It is an issue of the Iranian people and they only have the right to self-determination."

Commending on why Popular Mobilization Forces intervened in Syria and rejected to do the same in Iran, Rabei said, "The PMF's involvement in the Syrian crisis aimed mainly at protecting holy sites in Syria, not supporting the Syrian regime."

"The Iranian government, on the contrary, is capable of maintaining the situation in the country," he stressed.

The Iranian state TV has reported that 10 people have been killed amid nationwide protests, without elaborating, according to Fox News on Monday.


An unexpected reference from a small Iraqi news site.
Posted by: trailing wife || 01/02/2018 00:00 || Comments || Link || E-Mail|| [158 views] Top|| File under: Govt of Iran Proxies
Newspaper: Iraqi commander confirms U.S. forces staying in Iraq in 2018
Baghdad (IraqiNews.com) United States. forces are not leaving Iraq in 2018, a newspaper quoted a senior source at the Iraqi joint security command as saying.

The London-based the New Arab quoted a senior general within the Iraqi Joint Operations Command saying "there is no room for discussing U.S. troops' exit".

According to the commander, "the situation in Iraq is still fragile, and it is not possible to ask the withdrawal of coalition forces in general, and the U.S. forces in particular", adding that "speaking about the departure of foreign troops in the new year is incorrect, and their presence is necessary".

He added that 2018 will be "important and sensitive for Iraq".

On his part, Nayef al-Shamri, deputy chairman of the Iraqi parliament's security committee, told the newspaper that "Iraq does not need the presence of U.S. ground forces or military bases". He said "U.S. forces had no actual presence in battles against the Islamic State
...formerly ISIS or ISIL, depending on your preference. Before that al-Qaeda in Iraq, as shaped by Abu Musab Zarqawi. They're very devout, committing every atrocity they can find in the Koran and inventing a few more. They fling Allah around with every other sentence, but to hear the pols talk they're not really Moslems....
, only stopping at air and logistical support," as he put it.
Posted by: trailing wife || 01/02/2018 00:00 || Comments || Link || E-Mail|| [161 views] Top|| File under: Govt of Iraq
Israel-Palestine-Jordan
Military court indicts soldier-slapping teen Ahed Tamimi, her mother
[IsraelTimes] Both charged with incitement as well as aggravated assault in incident captured on video; judge remands them for another 8 days.

A military court on Monday indicted 16-year-old Paleostinian Ahed Tamimi and her mother, Nariman, both of whom were filmed slapping and shoving IDF soldiers last month in their West Bank village of Nebi Saleh.

The mother and daughter were both charged with aggravated assault of soldiers in the December 15 incident.

The indictment against the teenager cited a total of 12 counts, which took into account five other squabbles with IDF soldiers that she was alleged to have taken part in over the past two years.

While the Military Advocate General requested that both Ahed and Nariman be remanded until the end of proceedings against them, the Judea Military Court judge ruled that the pair be remanded only for an additional eight days to provide the Tamimis' attorney enough time to prepare a defense.

Among the charges against Ahed were aggravated assault of a soldier, threatening a soldier, preventing soldiers from carrying out their duties, incitement, disturbing the public peace and stone throwing.

Regarding the incitement charge, the MAG cited a statement given by Ahed to her mother, who was filming the December 15 incident on Facebook Live. Immediately following the squabble, Nariman asked her daughter what kind of message she wanted to convey to viewers.

"I hope that everyone will take part in the demonstrations as this is the only means to achieve the result," she said. "Our strength is in our stones, and I hope that the world will unite to liberate Paleostine, because [Donald] Trump made his declaration and [the Americans] need to take responsibility for any response that comes from us," Ahed added, apparently referring to the US president's decision last month to recognize Jerusalem as Israel's capital.

"Whether it is stabbings or

suicide kaboom

s or throwing stones, everyone must do his part and we must unite in order for our message to be heard that we want to liberate Paleostine," she concluded.

The MAG said the Facebook Live stream earned "thousands of views" and "dozens of likes."

While Nariman was also charged with aggravated assault, footage from the incident did not appear to show the mother doing anything beyond pushing the soldiers off the family's property.

Ahed's cousin Nour Tamimi, who also took part in the incident, was indicted on Sunday for aggravated assault and preventing soldiers from carrying out their duties. The court ordered on Monday that she be released, but a 24-hour stay in execution was granted, giving the prosecution the opportunity to appeal the decision.
Paleostinian President the ineffectual Mahmoud Abbas

... a graduate of the prestigious unaccredited Patrice Lumumba University in Moscow with a doctorate in Holocaust Denial...


telephoned Ahed's father Bassem Tamimi last week to encourage him and inquire as to his daughter's wellbeing. Tamimi, a well-known Fatah activist, told Abbas his daughter‐who was enjugged
Yez got nuttin' on me, coppers! Nuttin'!
when the video was published‐was in good spirits, remained strong and firm in the belief of the righteousness of her ways and stood ready to "challenge the Israeli occupation."


Thus it is revealed that I was wrong to assume the family are Hamasniks, amd we have all learnt something useful.
Posted by: trailing wife || 01/02/2018 00:00 || Comments || Link || E-Mail|| [136 views] Top|| File under: Fatah
Southeast Asia
MUIS condemns video of Singaporean Islamic State fighter executing man
[CHANNELNEWSASIA] The Islamic Religious Council of Singapore (MUIS) on Monday (Jan 1) condemned the latest propaganda video by the Islamic State
...formerly ISIS or ISIL, depending on your preference. Before that al-Qaeda in Iraq, as shaped by Abu Musab Zarqawi. They're very devout, committing every atrocity they can find in the Koran and inventing a few more. They fling Allah around with every other sentence, but to hear the pols talk they're not really Moslems....
(IS) featuring Singaporean

holy warrior

Megat Shahdan Abdul Samad.

According to local reports, Shahdan was seen in the eight-minute video with two other fighters in military fatigues, executing three men by shooting them.

The clip also shows bombings and vehicle attacks. Before the executions, Shahdan is seen speaking in English, telling IS followers to "slay the enemies of Allah wherever you can find them".

In response to the latest video, MUIS said it was a "desperate attempt" by IS to recruit individuals to "cause carnage" and "sow discord between

Moslem

s and non-

Moslem

s".

The Singaporean fighter, who calls himself Abu 'Uqayl, also appeared in an IS video in September. In the 3min 30s clip, he was seen loading artillery shells onto a military truck and calling for people to join IS.

MUIS had also condemned the earlier video and stressed that it has maintained its position "unequivocally".

The IS' message "blatantly disregards the sanctity of human life that Islam strives to preserve and protect", said MUIS on Monday.

In addition, MUIS strongly urged

Moslem

s not to share such materials if they come across them.

"Such videos prey on the minds of the weak, or those who do not have proper religious guidance. We must continue to stand together and stop the spread of ISIS' dangerous propaganda," MUIS said.

The religious body added that

Moslem

s in doubt on the validity of religious claims made in such videos should consult a credible teacher.

MUIS also urged

Moslem

s around the world to "continue to rally with all other communities for peaceful societies" against the IS' poisonous ideology of hatred and violence, and keep with the Islamic teachings of bringing blessings to all.
Posted by: Fred || 01/02/2018 00:00 || Comments || Link || E-Mail|| [172 views] Top|| File under: Islamic State
Syria-Lebanon-Iran
Iran Charges Russia With Selling Out its Air Defense Secrets to Israel
h/t Instapundit


[PopularMechanics] An Iranian government official claimed earlier this week that its Russian-made air defenses were compromised by Moscow, leaving Iran and its allies defenseless against Israeli airstrikes. An engineer with Tehran's Ministry of Defense alleged that codes forcing anti-aircraft missiles to treat hostile Israeli fighters as friendly were sold to Tel Aviv, effectively neutralizing Syria and Iran's S-300 surface-to-air missile systems.

An Iranian official, described by the Jerusalem Post as a senior member of Iran's Defense Ministry, told the Kuwaiti newspaper Al-Jarida that Russia had sold "codes" to Israel that identified Israeli aircraft as friendly. The codes were used by Israel to prevent its aircraft from being targeted. Israel has flown dozens of air raids over Syria, and despite advanced air defenses, only the latest raid, flown last Friday, involved an actual missile launch.

The article doesn't say what the Iranians mean by "codes", but Tehran apparently means the Identify Friend or Foe codes that aircraft transmit to avoid being shot down by their own air defenses. The S-300 missile, an older surface-to-air missile similar to the American Patriot, was identified as the affected system. The S-300s not only would refuse to engage the Israeli planes, the report says, but also they wouldn't give notice that the planes had taken off from nearby Israel, giving Syrian troops time to prepare.

According to Al-Jarida, "Iranians and the Syrians suspected that Russia gave the codes for the air defense system to Israel and even refused the requests of Tehran and Damascus to check the codes." As the story goes, Iran managed to change the codes on its own supplied S-300 missile systems, then sent engineers to Syria to change the codes on unspecified Syrian air defense systems. The fact that the Syrian missiles finally launched after the codes were changed confirmed to the Iranians that Russia had thrown them under the bus.

Could there be any truth to the claims? It is unlikely that Russia would intentionally give IFF codes to the enemies of its allies, the Syrians and Iranians, and allow them to be bombed with impunity. Not only would that anger the Syrian government, it would also potentially endanger Russian troops operating in Syria. The simpler explanation is that Israeli radar jamming is very good and outmatches the older S-300 technology.

We'll soon find out whether there is anything to the Iranian allegations. If Israeli airstrikes into Syria stop, then there may be something to the claims. If there are more Israeli strikes in Syria and there are surface-to-air missile launches, it may be that the earlier missile launch was a one-off and that there was no transfer of codes.
Posted by: g(r)omgoru || 01/02/2018 05:58 || Comments || Link || E-Mail|| [573 views] Top|| File under: Govt of Iran
Recent riots result of foreign proxy war against Iran: Shamkhani
[PRESSTV] Secretary of Iran's Supreme National Security Council (SNSC) Ali Shamkhani has said certain countries are waging a "proxy war" against the Islamic Theocratic Republic via social media and the internet.

On Monday, Shamkhani noted that United States,

Britannia

and Soddy Arabia


...a kingdom taking up the bulk of the Arabian peninsula. Its primary economic activity involves exporting oil and soaking Islamic rubes on the annual hajj pilgrimage. The country supports a large number of princes in whatcha might call princely splendor. When the oil runs out the rest of the world is going to kick sand in the Soddy national face...


are behind the recent riots in Iran, stressing that the hashtags and social media campaigns cornering the situation in Iran are all in fact being guided by these countries.

"Based on our analyses, around 27 percent of the new hashtags against Iran are generated by the Saudi government," he added.

Shamkhani added that this foreign-backed intervention is aimed at hampering Iran's progress in different spheres.

"What is happening in Iran will be over in a few days, and there is no reason to worry at all," he noted.

Since Thursday, groups of Iranian protesters have staged demonstrations in several cities to voice their anger over rising prices and economic conditions. Sporadic violence has erupted during the protests, causing a number of casualties.
Posted by: Fred || 01/02/2018 00:00 || Comments || Link || E-Mail|| [273 views] Top|| File under: Govt of Iran
Trump blasts Iranian regime, says it is time for change
[ARABNEWS] US President Donald Trump


...New York real estate developer, described by Dems as illiterate, racist, misogynistic, and what ever other unpleasant descriptions they can think of, elected by the rest of us as 45th President of the United States...


on Monday blasted the

holy man

al regime in Tehran for repressing its people as anti-government protests and demonstrations spread to more Iranian cities claiming, according to the

News Agency that Dare Not be Named

, more than 12 lives, including a policeman.

According to state TV,
... and if you can't believe state TV who can you believe?
the protesters tried to overrun military bases and

cop shoppe

s before security forces repelled them.

The demonstrations, the largest in Iran since its disputed 2009 presidential election, began on Thursday in Mashhad over economic issues and have since expanded to several cities. Some protesters are chanting against the government and the supreme leader, Ayatollah Ali Khamenei. Hundreds of people have been tossed in the slammer
Yez got nuttin' on me, coppers! Nuttin'!
"TIME FOR CHANGE!" wrote Trump on his Twitter account, expressing US support for the demonstrators. The country is "failing at every level despite the terrible deal made with them by the Obama Administration," he said.

"The great Iranian people have been repressed for many years," he wrote. "They are hungry for food & for freedom. Along with human rights


One man's rights are another man's existential threat.


, the wealth of Iran is being looted."

Iranian state television


... and if you can't believe state television who can you believe?


aired footage of a ransacked private bank, broken windows, overturned cars, and a firetruck that appeared to have been set ablaze. It reported that

festivities

on Sunday night killed 10 people.

"Armed protesters tried to take over some

cop shoppe

s and military bases but faced serious resistance from security forces," state TV reported. It did not say where the attacks occurred.
Posted by: Fred || 01/02/2018 00:00 || Comments || Link || E-Mail|| [147 views] Top|| File under: Govt of Iran
Terror Networks
Al-Qaeda figurehead Hamza bin Laden mourns death of oldest son Osama
As it is said, one would have to have a heart of stone not to laugh.

[ENGLISH.ALARABIYA.NET] Various social media users shared late Sunday a letter written by al-Qaeda figurehead Hamza bin Laden mourning the death of his eldest son, named Osama after his notorious terrorist grandfather.

The letter was addressed to Hamza's mother, Khairiah Sabar, and his sisters.

It read: "To my dear mother, may God protect and care for her, and to my dear brothers, may God protect and care for them and to my dear sisters, with hearts content and surrendered with the will of God, we pay our condolences on the martyrdom of our courageous hero, the martyr's [the late Osama bin Laden

... who is now sometimes referred to as Mister Bones...
] grandchild... our son, Osama."

How the 12-year-old Osama was killed was not mentioned. According to those who leaked the letter, some parts may have been omitted which may have been details on the cause of death and where he was staying.

According to observers familiar with the matter, the cause of death was most likely due to an illness he caught and not receiving proper medical attention. The nature of circumstances to which al-Qaeda children are exposed to is another factor, they added.

In his letter, Hamza also referred to the death of his siblings, including Saad bin Laden who was "killed in a

dronezap

upon leaving Iran," and his sister Khadeejah died while giving birth.

As a child, Hamza was separated from his father after 9/11. The first letter Hamza was able to deliver to him was in 2009 after he had become a young man.


Posted by: Fred || 01/02/2018 00:00 || Comments || Link || E-Mail|| [260 views] Top|| File under: al-Qaeda
Who's in the News
25
[untagged]
7
Islamic State
6
Govt of Iran
5
Taliban
4
al-Shabaab (AQ)
2
Hamas
2
Govt of Iraq
1
Govt of Pakistain Proxies
1
Govt of Pakistan
1
Jamaat-ul-Mujahideen Bangladesh (IS)
1
Lashkar e-Taiba
1
Narcos
1
Palestinian Authority
1
Salafists
1
Sublime Porte
1
Fatah
1
al-Qaeda
1
Commies
1
Govt of Iran Proxies
Bookmark
E-Mail Me
The Classics
The O Club
Rantburg Store
The Bloids
The Never-ending Story
Thugburg
Gulf War I
The Way We Were
Bio
Merry-Go-Blog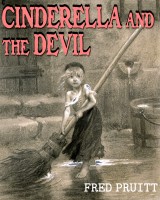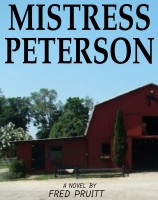 On Sale now!


A multi-volume chronology and reference guide set detailing three years of the Mexican Drug War between 2010 and 2012.

Rantburg.com and borderlandbeat.com correspondent and author Chris Covert presents his first non-fiction work detailing the drug and gang related violence in Mexico.

Chris gives us Mexican press dispatches of drug and gang war violence over three years, presented in a multi volume set intended to chronicle the death, violence and mayhem which has dominated Mexico for six years.
Click here for more information


Meet the Mods
In no particular order...


Steve White
Seafarious
Pappy
lotp
Scooter McGruder
john frum
tu3031
badanov
sherry
ryuge
GolfBravoUSMC
Bright Pebbles
trailing wife
Gloria
Fred
Besoeker
Glenmore
Frank G
3dc
Skidmark
Alaska Paul



Better than the average link...



Rantburg was assembled from recycled algorithms in the United States of America. No trees were destroyed in the production of this weblog. We did hurt some, though. Sorry.
18.215.62.41