-Short Attention Span Theater-
Gretchen Carlson no long unemployed
[The Hill] Former Fox News host Gretchen Carlson will chair the Miss America Organization board of directors after the organization's previous CEO resigned, The Huffington Post reported Monday.

Carlson, who won the competition in 1989, will be the first former Miss America to lead the organization in its nearly 100 year history, HuffPost reported.

"In the end, we all want a strong, relevant Miss America and we appreciate the existing board taking the steps necessary to quickly begin stabilizing the organization for the future," Carlson said in a statement to the news outlet.

Former Miss America CEO Sam Haskell resigned as chair in late December after Huffington Post published emails between him and other organization officials that referred to contestants in derogatory and crude terms.

After the emails were made public, Carlson joined two other former Miss Americas in calling for Haskell to resign. The organization's chairman Lynn Weidner also resigned amid the scandal.

Carlson worked at Fox News until July 2016, when she sued former Fox News chairman and CEO Roger Ailes over alleged sexual harassment. Fox ultimately settled the lawsuit with Carlson and issued a public apology to her.
Posted by: Besoeker || 01/02/2018 04:33 || Comments || Link || E-Mail|| [382 views] Top|| File under:
Africa Subsaharan
UN Chief Calls for Restraint Amid Reports Security Forces Violently Dispersed Kinshasa Protests
[All Africa] United Nations


...where theory meets practice and practice loses...


Secretary-General António Guterres has called on the Government of the Democratic Republic of the Congo
...formerly the Congo Free State, Belgian Congo, Zaire, and who knows what else, not to be confused with the Brazzaville Congo aka Republic of Congo, which is much smaller and much more (for Africa) stable. DRC gave the world Patrice Lumumba and Joseph Mobutu, followed by years of tedious civil war. Its principle industry seems to be the production of corpses. With a population of about 74 million it has lots of raw material...
(DRC) to exercise restraint amid reports of a violent crackdown by national security forces on demonstrations in the capital, Kinshasa, and a number of other cities.

In a statement issued late Sunday by his spokesperson, Mr. Guterres expressed concern about reports of the violent dispersion of protests by national security forces, resulting in the death of at least five people, the wounding of several others and the arrest of over 120 persons.

"The Secretary-General calls on the Government and national security forces to exercise restraint and to uphold the rights of the Congolese people to the freedom of speech and peaceful assembly," said the statement.


Posted by: Fred || 01/02/2018 00:00 || Comments || Link || E-Mail|| [131 views] Top|| File under:
Zimbabwe: Grace's Kid Dumps Pregnant South African Lover
[All Africa] His mother attracted global infamy when she used the convenience of diplomatic immunity to evade the law after allegedly using an electric cable to beat up a South African model she found in a hotel with her younger playboy sons.

Now it has emerged that former first lady Grace Mugabe's son by first husband Stanley Goreraza has also been perpetrating his own notoriety across the Limpopo, allegedly knocking up a local student and then doing a runner.

Pregnant South African student Dineo Gwendoline, 22, this week told NewZim-bob-we.com that she has been abandoned by Russell Goreraza.

Dineo is distraught because Russell does not want to hear from her and has apparently boasts that he is untouchable because he "doesn't live in South Africa, isn't a citizen and might never actually return."

The whereabouts of the older of Grace Mugabe's truant brood remains unclear after the family scattered in the wake of last month's military coup which toppled her 93-year-old husband, ending a 37-year stranglehold on power.

Former President Bob Muggsy Mugabe

Nonagenarian President-for-Life of Zim-bob-we who turned the former Breadbasket of Africa into the African Basket Case. Dumped in November 2017 when the Missus decided she wanted to be president, and opposed heer might against Crocodile Mnangawa Important safety tip: If your opponent goes by the name Crocodile andf your title is Shopper in Chief let him win....
and wife were confined to their monstrous 'Blue Roof' Harare mansion during after the coup, subsequently leaving the country for favourite bolthole of Singapore where they were reportedly joined by their children.

Sharing her ordeal with NewZim-bob-we.com, Gwendoline said she has tried without success to get Goreraza to assist her.

"I'm pregnant with Russell Goreraza's child. He knew from the very first time I found out. He has changed towards me now," she said Gwendoline.

"I asked for his help and he keeps giving me excuses till this day. He has told me that if I decide to keep the baby he'll run off since his not a South African (SA) citizen; it isn't going to affect him at all."

The two allegedly hit it off in December 2016 and allegedly never bothered with protection whenever they indulged. Goreraza, 33, is a divorcee with a son.

"Ever since we've being seeing each other since late 2016 we've not used a condom, ever! Why then now does he get me pregnant and think it's all on me.

"Instead of owning up to his responsibilities he is busy parading the world, sleeping, partying and paying different

hooker

s."

With abortion being legal in SA, Gwendoline claims she had initially opted for that route provided Goreraza covers the cost. She later decided to keep the baby after the funds did not come through.

"I then ended up making a decision to keep the baby and he said he'd support me with whatever decision I come up with," she said.


Posted by: Fred || 01/02/2018 00:00 || Comments || Link || E-Mail|| [277 views] Top|| File under:
Britain
Parking garage fire destroys roughly 1,400 cars in UK
[ARABNEWS] An estimated 1,400 cars were destroyed in a huge fire that raged through a multi-story parking garage in the northern English city of Liverpool.

The fire next to Liverpool's Echo Arena also threatened horses that were stabled in the garage for performances at the Liverpool International Horse Show. The horses were moved to safety inside the arena. The popular horse show was canceled because of the fire, which was brought under control early Monday morning. The charred remains of ruined vehicles were visible in the seven stories of the parking garage.

There were no reported injuries in the blaze. Officials set up an emergency shelter to help the many people who could not get home because their cars had been burned.

Fire officials said two dogs were rescued from vehicles parked in the structure. They are believed to have been the only animals inside cars at the time.

The Echo Arena said all people and horses were safe. Witnesses said cars seemed to explode every couple of seconds when the fire was at its peak. They said the fire appeared to start in the engine of an older Land Rover and quickly spread. Police said initial reports indicate that an "accidental fire within a vehicle caused other cars to ignite." The blaze started Sunday afternoon.

Witness Sue Wright, who helped move some of the horses, said flames were shooting out of the Land Rover engine.


This story seems a bit odd. Why on earth would a parked car suddenly have flames shooting out of the engine?
Posted by: Fred || 01/02/2018 00:00 || Comments || Link || E-Mail|| [335 views] Top|| File under:
China-Japan-Koreas
US seeks to replace independent governments with puppet ones: Analyst
[PRESSTV] An analyst believes the United States has always been at war with sovereign independent nations in an attempt to replace them with pro-Western puppet regimes, adding that Washington's agenda is "belligerence against other countries".

The analyst's comments came after
North Korean leader Kim Pudge Jong-un


...the overweight, pouty-looking hereditary potentate of North Korea. Pudge appears to believe in his own divinity, but has yet to produce any loaves and fishes, so his subjects remain malnourished...


issued a stern warning to the US, saying that the "nuclear launch button" is on his desk if the country's security is threatened.

"Throughout its entire history, North Korea has never attacked another country, it does not threaten any now, but it is threatened by America - the possibility that America wages another war against the country ... America is a great threat which is the reason North Korea has and continues to develop its nuclear and ballistic missile capabilities. It does not want to use them, it wants to have them as deterrents to keep America from attacking the country. That is the only reason it has these programs," Stephan Lendman, writer and radio host told PressTV in an interview on Monday.


Posted by: Fred || 01/02/2018 00:00 || Comments || Link || E-Mail|| [390 views] Top|| File under: Commies
Economy
Outlook For U.S. Economic Growth For 2018 Looks Solid
[Seeking Alpha] Even before the tax cuts signed into law by President Trump were enacted, economists were optimistic that U.S. economic growth will remain strong in 2018.

Not only will oil production and some tech leaders continue to perform strong, but other sectors like housing starts and sales, agricultural products, machinery and construction equipment should all add to growth in the U.S. economy.

A survey by Wolters Kluwer concluded industrial production should increase from 1.8 percent in 2017 to 2.5 percent in 2018.

Oil production in the U.S. will increase, even as the price of oil continues to find ongoing support; although it's not going to be quite as strong as some in the market think it'll be in my view, but strong enough to allow producers to generate solid earnings. The eventual exit from the oil production cuts remains a concern if it happens in 2018.
Posted by: Besoeker || 01/02/2018 12:49 || Comments || Link || E-Mail|| [279 views] Top|| File under:
Government
The F-35 and F-22 Teach Each Other New Tricks
[USAF Magazine] At the outset of the F-35 Joint Strike Fighter program, there were high expectations that it would benefit from lessons learned from its elder stablemate, the F-22 Raptor, also made by Lockheed Martin.

Now, a dozen years after the F-22's operational debut and two years after the F-35 was declared ready for combat, the flow of lessons learned is running both ways. The two fifth generation fighter programs are working together to reduce costs and make both systems more effective.

The F-22 has been a pathfinder for the F-35: Its formations and methods of employment are a model for the junior fighter. In return, the small F-22 fleet is gaining economy-of-scale benefits by getting in on parts buys with the far larger‐and growing‐F-35 fleet. More advanced and hardier stealth features on the F-35 are working their way back to the F-22, the two aircraft share radar features, and operational and manufacturing experience with the F-35 are helping define upgrades for the Raptor.

"The F-35 and F-22 were always meant to operate alongside one another, so it makes a lot of sense to apply that same logic to the programmatic side of both platforms," said Lockheed Martin F-35 program manager Jeff A. Babione. "We're constantly taking advantage of newer, more advanced technologies and processes. If we can apply the same advances to the F-35 and F-22, we drive costs down and pull schedules to the left on both programs."

The F-22 pioneered fifth generation tactics and those are being applied straight to the F-35, according to Col. Paul "Max" Moga, commander of the 33rd Fighter Wing at Eglin AFB, Fla. The 33rd trains new F-35 pilots, but Moga spent years in the F-22, as an instructor and demonstration pilot and later as a squadron commander, after starting out in F-15s.

Regarding employment techniques on the F-22 and F-35, "I would describe them as a direct transfer," Moga said. In the F-22, the key to employment is "managing signature, sensor, and what we refer to as 'flow,' " which he explained is how the plane and pilot sense the battlespace, steer between threats, and get into the optimum position to engage. That same concept applies to the F-35, he said.

Though fourth generation aircraft pilots have to manage visual and infrared signatures, "it's not until you get in the fifth gen world that you really concern yourselves with radar signature management. ... That is a core competency of any fifth gen platform, and that is a direct transfer over from the F-22 to the F-35." Pilots of both jets must "manage our signature as we employ the aircraft and optimize our survivability and lethality," Moga said.
Posted by: Besoeker || 01/02/2018 08:14 || Comments || Link || E-Mail|| [302 views] Top|| File under:
India-Pakistan
Mother of two allegedly killed by husband over 'honour' in Umerkot
[DAWN] A mother of two minor children was allegedly killed by her husband in Sindh's Umerkot district on Monday, in what police suspect is a case of 'honour' killing.

The man attacked the 30-year-old victim with a stick and kept hitting her until she died, police officials said. He did so after having suspicions about the woman's 'character'.

The incident took place in Vehro village within the limits of Umerkot

cop shoppe

.

The body of the slain woman was handed over to her relatives after an autopsy was performed at Civil Hospital Umerkot.

During a raid carried out after her death, police locked away
I ain't sayin' nuttin' widdout me mout'piece!
the victim's husband. A first investigation report (FIR) was registered against the husband and two others on a complaint of Arjan Oad, the victim's brother, under relevant sections of the Pakistain Penal Code.
Posted by: Fred || 01/02/2018 00:00 || Comments || Link || E-Mail|| [130 views] Top|| File under:
Police recover two girls 'kidnapped' from Darul Aman in Rajanpur
[DAWN] Police on Monday claimed to have recovered the two girls who were reportedly kidnapped a few days ago from a Darul Aman (a government-run shelter home) in Punjab's Rajanpur district.

Rajanpur City

cop shoppe

SHO Fiazul Haq Chaudhary told Dawn that police have recovered both the girls from the residences of their relatives living in Sindh. He said one girl was recovered from Kashmore district, Sindh, who told police that she had left the Darul Aman on her own will.

The other girl was recovered from Bloody Karachi


...formerly the capital of Pakistain, now merely its most important port and financial center. It is among the largest cities in the world, with a population of 18 million, most of whom hate each other and many of whom are armed and dangerous...


and was being brought to Rajanpur, he added.

"If she also says that she left the Darul Aman on her own will then both the girls would be free to go."

Last week, Saba Zahra, the head of the Darul Aman, told police that unidentified kidnappers reportedly scaled the rear wall of the building and took away the two girls.

According to her statement to police, a security guard and a peon had been deployed at the premises, however, both were sleeping at the time of the alleged abduction.

Police had

started the paperwork but haven't done much else

and launched a probe into the matter. Subsequently, Rajanpur Deputy Commissioner Ashfaq Ahmed took notice of the security breach at the Darul Aman and constituted an inquiry committee to fix responsibility of the matter.

One of the two girls, hailing from Muzaffargarh, was admitted to the Darul Aman a week ago on December 20, whereas the second, hailing from Kot Mithan, on December 23.


Posted by: Fred || 01/02/2018 00:00 || Comments || Link || E-Mail|| [122 views] Top|| File under:
'Abducted' woman tells reporters she embraced Islam
[DAWN] Nagarparkar police were on Sunday looking into the veracity of a telephonic conversation between some local

news hound

s and a Hindu woman whose husband had lodged an FIR of her alleged kidnapping at the Nagarparkar

cop shoppe

a couple of days back.

The woman, Kaisri Kolhi, using her personal mobile phone, told the

news hound

s that she embraced Islam at the hands of Pir Mohammad Ayub Jan Sarhandi at his Gulzar-e-Khalil seminary [situated in Samaro town of Umerkot district] and adopted "Kulsoom" as her Islamic name on Dec 30. She said she had now contracted a freewill marriage. The Nikahnama was also sent to the

news hound

s through Whatsapp.

Kaisri's husband, Roji Kolhi, had lodged the FIR (62 /2017) on Friday stating that his 19-year-old wife, Kaisri Kolhi, was

kidnapped

from their house in Kothara village near Nagarparkar.

Kulsoom named her [new] husband as Mohammad Ali Khoso, who along with a close relative of his, Ali Nawaz Khoso, was nominated as her kidnapper. Mohammad Ali Khoso also spoke to the

news hound

s over his personal mobile phone and demanded protection for Kulsoom from her family and relatives.

The woman said she had been in love with Mohammad Ali Khoso and made her best efforts to convince her family on the proposal but in vain. She said her parents forcibly married her off to Roji on Dec 4 but she left the house to contract a freewill marriage.

Tharparkar SSP Ameer Saud Magsi told this

news hound

that the FIR would be quashed only when the couple satisfied a court of law with the relevant documents and recorded their statements.


Posted by: Fred || 01/02/2018 00:00 || Comments || Link || E-Mail|| [168 views] Top|| File under:
Israel-Palestine-Jordan
In late-night vote, Knesset passes law to hinder East Jerusalem withdrawal
[Times of Israel] The law, which was proposed by Jewish Home MK Shuli Moalem-Refaeli and had the coalition's backing, is designed to make it much harder to divide the city, which Israel claims as its undivided capital. The Palestinians claim East Jerusalem as the capital of a future state.

The legislation, an amendment to the Basic Law on Jerusalem, requires 80 of the 120 MKs to support relinquishing any part of the city.

Before, the Jerusalem Law, passed in 1980 and amended in 2000, stated: "No authority that is stipulated in the law of the State of Israel or of the Jerusalem Municipality may be transferred either permanently or for an allotted period of time to a foreign body, whether political, governmental or to any other similar type of foreign body."

With no provision in the Basic Law specifying how it can be amended, it was possible to overturn it with a simple majority.

The bill was originally proposed in the summer but did not make it through the procedural before the fall recess.
Posted by: Besoeker || 01/02/2018 12:03 || Comments || Link || E-Mail|| [189 views] Top|| File under:
Who's in the News
25
[untagged]
7
Islamic State
6
Govt of Iran
5
Taliban
4
al-Shabaab (AQ)
2
Hamas
2
Govt of Iraq
1
Govt of Pakistain Proxies
1
Govt of Pakistan
1
Jamaat-ul-Mujahideen Bangladesh (IS)
1
Lashkar e-Taiba
1
Narcos
1
Palestinian Authority
1
Salafists
1
Sublime Porte
1
Fatah
1
al-Qaeda
1
Commies
1
Govt of Iran Proxies
Bookmark
E-Mail Me
The Classics
The O Club
Rantburg Store
The Bloids
The Never-ending Story
Thugburg
Gulf War I
The Way We Were
Bio
Merry-Go-Blog
Hair Through the Ages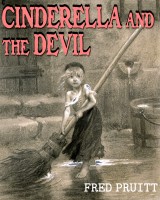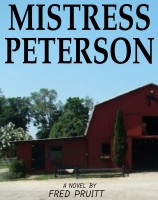 On Sale now!


A multi-volume chronology and reference guide set detailing three years of the Mexican Drug War between 2010 and 2012.

Rantburg.com and borderlandbeat.com correspondent and author Chris Covert presents his first non-fiction work detailing the drug and gang related violence in Mexico.

Chris gives us Mexican press dispatches of drug and gang war violence over three years, presented in a multi volume set intended to chronicle the death, violence and mayhem which has dominated Mexico for six years.
Click here for more information


Meet the Mods
In no particular order...


Steve White
Seafarious
Pappy
lotp
Scooter McGruder
john frum
tu3031
badanov
sherry
ryuge
GolfBravoUSMC
Bright Pebbles
trailing wife
Gloria
Fred
Besoeker
Glenmore
Frank G
3dc
Skidmark
Alaska Paul



Better than the average link...



Rantburg was assembled from recycled algorithms in the United States of America. No trees were destroyed in the production of this weblog. We did hurt some, though. Sorry.
18.207.106.142