Africa Horn
Al Shabaab Denies Forcibly Recruiting Children To Fight
[RADIOSHABELLE] Al-Shabaab
...
the Islamic version of the old Somali warlord...
has denied that it was threatening and abducting civilians to hand over their children for indoctrination and military training.

Al-Shabaab has been fighting for years to topple Somalia's central government and rule the Horn of Africa country according to its own interpretation of Islamic law.

Human Rights Watch (HRW) said on Monday that the

gang

began ordering elders and teachers in rural parts of the southern Bay region in mid-2017 to provide them with children ‐ as young as eight ‐ or face reprisals.

But an al-Shabaab

front man

told the Thomson

Rooters

Foundation the group does not recruit members below the age of 15, and that no one is forced to join. He said children were being sent to Islamic religious schools to be educated.

"There is an al-Shabaab rule in the areas we control that children should learn, and we give them teachers at boarding madrasas where they study. We have agreed with the clan elders about the education of their children," he said.

"When students complete their education, we return them to their parents. No one is forced to join our forces. We do not want children in the remote areas to become as ignorant as animals," he added, declining to be named.

HRW says the

gang

has recruited thousands of children for indoctrination and to become frontline fighters over the past decade, and its religious schools ‐ which began in 2015 ‐ are pressured to teach al-Shabaab's curriculum.

"The group should immediately stop abducting children and release all children in their ranks," said Laetitia Bader, HRW's senior Africa researcher. "The Somali government should ensure these children are not sent into harm's way."


Posted by: Fred || 01/21/2018 00:00 || Comments || Link || E-Mail|| [6466 views] Top|| File under: al-Shabaab (AQ)
Africa Subsaharan
Go And Sin No More! Nigerian Military Clears 95 Deradicalised Boko Haram
[360NOBS] The Nigerian military has cleared a total of 95 surrendered Boko Haram

... not to be confused with Procol Harum, Harum Scarum, possibly to be confused with Helter Skelter. The Nigerian version of al-Qaeda and the Taliban rolled together and flavored with a smigeon of distinctly Subsaharan ignorance and brutality...


forces of Evil

having undergone De-radicalisation, Rehabilitation and Re-integration (DRR) programme organised by the military authorities through its Operation Safe Corridors.

The deradicalised Boko Haram members were certified fit for reintegration into the society.

The Chief of Defence Staff, General Gabriel Olonisakin, disclosed this yesterday in Abuja when he declared open a meeting of stakeholders to work out modalities for the reintegration of rehabilitated ex-Boko Haram fighters.

It was gathered that modalities that would determine how this would be done is being worked out by the special committee set up by the governors of Adamawa, Borno and Yobe States, the Chief of Army Staff, the Chief of Air Staff, the Inspector General of Police (IGP) and the Director General of Department of State Service (DSS) among others.

Accordingly, the de-radicalised Boko Haram members would be transferred to their various state authorities for re-integration to their communities.

The 95 surrendered Boko Haram fighters, who were admitted into military facilities located in Gombe State in July 2017, according to the military, have successfully gone through its 16-week deradicalisation programe.


Posted by: Fred || 01/21/2018 00:00 || Comments || Link || E-Mail|| [6465 views] Top|| File under: Boko Haram (ISIS)
Arabia
US to overtake Saudi as crude oil producer
[GEO.TV] The United States are set to overtake Soddy Arabia


...a kingdom taking up the bulk of the Arabian peninsula. Its primary economic activity involves exporting oil and soaking Islamic rubes on the annual hajj pilgrimage. The country supports a large number of princes in whatcha might call princely splendor. When the oil runs out the rest of the world is going to kick sand in the Soddy national face...


as the world's number two oil producer after Russia this year, as shale companies, attracted by rising prices, ramp up drilling, the International Energy Agency said on Friday.

"This year promises to be a record-setting one for the US," the IEA wrote in its monthly market report.

Crude production of 9.9 million barrels per day (bpd) in the US was now at the highest level in nearly 50 years, "putting it neck-and-neck with Saudi Arabia, the world's second largest crude producer after Russia," the IEA said.

"Relentless growth should see the US hit historic highs above 10 million bpd, overtaking Saudi Arabia and rivalling Russia during the course of 2018 - provided OPEC/non-OPEC restraints remain in place," it said.
Posted by: Fred || 01/21/2018 00:00 || Comments || Link || E-Mail|| [6459 views] Top|| File under: Govt of Saudi Arabia
India-Pakistan
Parched for a price: Karachi's water crisis
[aljazeera]

Residents of Karachi, one of the largest cities in the world, are being held hostage by a 'mafia' that makes millions of dollars out of their need for water.

Orangi is a maze, a spider's web of narrow, winding lanes, broken roads and endless rows of small concrete houses. More than two million people are crammed into what is one of the world's largest unplanned settlements here in western Karachi, Pakistan's largest city.

Continued on Page 49
Posted by: 3dc || 01/21/2018 00:00 || Comments || Link || E-Mail|| [6460 views] Top|| File under:
Taliban and Haqqani network leaders must go to Afghanistan: Pak envoy
[Khaama (Afghanistan)] A top Pak envoy has said Islamabad wants the Taliban


...the Pashtun equivalent of men...


group members as well as the members of the notorious Haqqani terrorist network to return to Afghanistan.

Speaking to Urdu service of BBC, Aizaz Chaudhry said the government of Pakistain do not want the Taliban and Haqqanis to live in the country.

He admitted that the leaders of the group have relations with the Afghan refugees living in Pakistain however he rejected that the country provides safe havens to Taliban and Haqqani network
leaders.

According to Chaudhry, Islamabad is keen for the return of the Taliban and Haqqani network and pressures have been intensified in this regard so that they should return and join the political mainstream in Afghanistan.

He also claimed that the Taliban and Haqqani network leaders have influence over 43 per cent of the territory in Afghanistan.


Posted by: Fred || 01/21/2018 00:00 || Comments || Link || E-Mail|| [6458 views] Top|| File under: Govt of Pakistan
Iraq
New vote on Iraq poll date 'by Monday' as Abadi meets Kurdistan region PM
[ENGLISH.ALARABIYA.NET] Iraq's parliament failed on Saturday to approve May 12 as the election date, as suggested by the government, as Sunni and Kurdish

politician

s demanded a delay to allow hundreds of thousands of war-displaced people to return home.

Shi'ite politicians, including Prime Minister Haider al-Abadi, insist on holding the election as planned on May 12, saying a delay would be against the constitution.

Speaking after Saturday's session in Baghdad, Parliamentary Speaker Salim al-Jabouri, a Sunni, expressed hope that parliament would be able to vote on an election date by Monday, state TV reported.

Abadi is seeking re-election, building on a surge in his popularity among Iraq's majority Shi'ite Arab community after leading the three-year fight against Islamic State
...formerly ISIS or ISIL, depending on your preference. Before that al-Qaeda in Iraq, as shaped by Abu Musab Zarqawi. They're very devout, committing every atrocity they can find in the Koran and inventing a few more. They fling Allah around with every other sentence, but to hear the pols talk they're not really Moslems....


bully boy

s, supported by a U.S.-led coalition.

"Postponing the elections would set a dangerous precedent, undermining the constitution and damaging Iraq's long-term democratic development," the U.S. Embassy in Baghdad said in a statement on Thursday.

Meanwhile,


...back at the palazzo, Count Guido had escaped from his bonds and overwhelmed his guard using the bludgeon the faithful Filomena had smuggled to him in the loaf of bread...


Iraqi Prime Minister Haider al-Abadi met on Saturday in Baghdad with the semi-autonomous

Kurdistan region's Prime Minister Nechirvan Barzani, a Kurdish official said.

It is the first meeting between Abadi and a top leader of the Kurdistan Regional Government (KRG) since conflict broke out between Baghdad and the region's authorities over a Kurdish independence referendum held in northern Iraq on Sept. 25.

Washington had shown understanding for Abadi's move in October to dislodge Kurdish fighters from the oil rich northern region of Kirkuk,


... a thick stew of Arabs, Turkmen, Kurds, and probably Antarcticans, all of them mutually hostile most of the time...


even though the Kurds are traditional allies of the United States.

Tens of thousands of Kurds were displaced as a result of the takeover of the ethnically mixed areas of Kirkuk and its surroundings by Iraqi forces supported by Iranian-backed paramilitary groups.

Posted by: Fred || 01/21/2018 00:00 || Comments || Link || E-Mail|| [6459 views] Top|| File under: Govt of Iraq
Syria-Lebanon-Iran
Newly-leaked documents describe 'Iranian state-sanctioned persecution of Baha'is'
[ENGLISH.ALARABIYA.NET] Newly-released documentary evidence detailing "years of relentless oppression" suffered by the Baha'i community in Iran has been published by the Washington-based Baha'i International Community (BIC) this week.

A BIC website published thousands of official documents, reports, testimonials, and audio-visual material chronicling the "continuous, pervasive, state-sponsored persecution against the Baha'is of Iran, demonstrating the falsity of claims made by Iranian authorities that Baha'is are not discriminated against," according to a statement by the group.

The archives include cases of imprisonment and execution, acts of violence, kidnapping, the burning and destruction of homes, confiscation of properties, and the spreading of hateful propaganda through the state media.

"The compelling accounts and documents on the website provide proof of the decades of systematic implementation of policies designed to suffocate an entire community," said Diane Ala'i, Representative of the Baha'i International Community.

Most documents in the archives are related to the years following the Islamic revolution in 1979, during which the Baha'is became subject to a new wave of intense persecution. Over 200 Baha'is were executed or disappeared without a trace, the statement read.

"Baha'is continue to be denied access to university education, excluded from employment in the public sector as well as numerous professions in the private sector, and denied benefits in the pension system. They are unjustly incarcerated
Drop the heater, Studs, or you're hist'try!
, imprisoned, and sentenced to years in prison after trials lacking due process of law," it added.

The Baha'i faith is a small monotheistic religion which began in Iran in the 1800s and whose followers face regular persecution.

Posted by: Fred || 01/21/2018 00:00 || Comments || Link || E-Mail|| [6466 views] Top|| File under: Govt of Iran
Syria condemns Turkey's 'brutal aggression' on Kurdish enclave Afrin
[PRESSTV] The Syrian government has condemned the "brutal Ottoman Turkish aggression" against the Kurdish-controlled enclave of Afrin, rejecting Ankara's claim about having informed Damascus of the operation.

Damascus "strongly condemns the brutal Ottoman Turkish aggression on Afrin, which is an inseparable part of Syrian territory," state-run news agency


...and if you can't believe the state-run news agency who can you believe?...


SANA cited a Syrian foreign ministry source as saying on Saturday.

"Syria completely denies claims by the Ottoman Turkish regime that it was informed of this military operation," the source added.

Earlier in the day, Ottoman Turkish Foreign Minister Mevlut Cavusoglu told the 24 TV broadcaster that Ankara was informing the Syrian government "in writing" on the Afrin assault.

Russia has voiced concern about a Ottoman Turkish military operationin Afrin region, calling on the sides to exercise restraint.


Posted by: Fred || 01/21/2018 00:00 || Comments || Link || E-Mail|| [6460 views] Top|| File under: Sublime Porte
Turkish PM says land forces will make 'necessary activities' in Syria today
[GEO.TV] Ottoman Turkish land forces will carry out the "necessary activities" into Syria's Afrin province on Sunday depending on developments in the region, Prime Minister Binali Yildirim said on Saturday.

Speaking to

news hound

s hours after Ottoman Turkish armed forces launched an operation against a US-backed Kurdish militia in Syria's Afrin province, Yildirim said the military had destroyed nearly all targets it identified in the region with air strikes.


Posted by: Fred || 01/21/2018 00:00 || Comments || Link || E-Mail|| [6458 views] Top|| File under: Sublime Porte
Terror Networks
Former Guantanamo detainee warns against spilling secrets
[FDD's LongWarJournal]
Ibrahim al Qosi, a former Guantanamo detainee, lectures about the importance of "preserving secrets" in an Al Qaeda in the Arabian Peninsula (AQAP) video that was released earlier this week. The 36-minute video, titled "Secrets, its Dangers and the Departure of the Best of Us," focuses on the US drone campaign against the group.

Interviews with alleged spies who have helped the US hunt down jihadist commanders are spliced together with scenes of Qosi and other AQAP leaders decrying the spies' actions, as well as the jihadists' own loose lips and poor tradecraft. The problems posed by cell phones and social media are addressed. Indeed, the video culminates in a stern prohibition against using any devices that fuel the American-led intelligence war against AQAP.

AQAP is clearly concerned that more mid-level and senior management figures could be taken out in the coming months. The US has targeted AQAP leaders in Yemen for years, but the number of airstrikes increased dramatically in 2017.

Qosi is both the first and the last senior AQAP leader to speak in the production. He begins by claiming that the practice of guarding secrets has been important since the time of the Prophet Mohammed.

"The Arabs regard the one who does not keep a secret to be lacking honor," Qosi claims.

A "secret among the best of people is concealed," Qosi says. He then brags about his own ability to stay quiet. "A secret with me is a closed house. Its keys are lost and doors sealed."

Qosi warns those who reveal the jihadists' secrets, inadvertently or otherwise. "To every Muslim who transgresses with his tongue, may he seek forgiveness from Allah, and know that there are Angels who record each and every word he utters." Hellfire awaits those who transgress, al Qosi claims.

At the end of the video, the former Guantanamo detainee addresses those who have migrated to Yemen hoping to achieve martyrdom. Do "not let your tongue or your phone be a reason [for] revealing the secrets of your brothers and lead to their imprisonment and killing and allow the enemy to rejoice in our misfortune," Qosi says.

Qosi served Osama bin Laden in a variety of roles prior to the Sept. 11, 2001 hijackings. He was captured by the Pakistanis while fleeing the Tora Bora region of Afghanistan in Dec. 2001. The group he fled with in late 2001 was dubbed the "Dirty 30" by US officials, as Qosi's comrades included former bin Laden bodyguards and others who served the al Qaeda chieftain.

Qosi was among the first detainees transferred to Guantanamo in Jan. 2002. In July 2010, he pleaded guilty to charges of conspiracy and material support for terrorism before a military commission. His plea was part of a deal in which he agreed to cooperate with prosecutors during his remaining time in US custody. Qosi was transferred to his home country of Sudan two years later, in July 2012.

By 2014, Qosi had rejoined al Qaeda in Yemen. Qosi was first re-introduced as a senior al Qaeda figure in Dec. 2015 and he has been featured in the group's propaganda repeatedly since then.

Qasim al Raymi (AQAP's emir) says the jihadists are an "open book"

Qasim al Raymi, AQAP's emir, argues that the jihadists' have no bigger problem than their inability to keep secrets. "Our problem today is the exposure of Muslim secrets," al Raymi claims. "That's it! We are an open book; our way of thinking is exposed for the enemy to benefit from."

Al-Raymi (seen above) is an al Qaeda veteran who has served as AQAP's top leader since 2015. In the new video, he raises several problems the jihadists face.

He complains that some "brothers" cannot "hide a secret even from their" wives. "Then the woman gets on the phone and spreads information that so and so is in a particular place. Brothers have been killed by such irresponsible actions of such a woman," al Raymi claims.

In reality, the men are worse — divulging AQAP's secrets as they peck away on websites.

"Who is the one exposing the secrets of the Mujahidin? They are the Mujahideen themselves," al Raymi laments. "When you see what is going on in the web forums you will be surprised. The transgression against the work of the Mujahidin that goes on is unbelievable. They expose [a] Mujahidin's visions and plans, and then go on to…open debate in a chat room…what is (the aim of) this debate?"

Then there are cell phones. One of the "spies" interviewed in the video claims that he marked the location of various AQAP figures by leaving behind cell phones with chips implanted in them.

The "mobile phone" is "a different source of getting information," one that is "much more dangerous than the one before," al Raymi says. "Today we consider the mobile phones in our hands as a form of spy agent. An agent that is always with us."

AQAP's head honcho makes a remark that deserves additional attention. "We believe that over that last period, especially after our withdraw[al], that most of the drone strikes were due to cell phones."

Al Raymi means that the US has tracked targets who were either careless with their mobile communications, or were marked by one of the "spies." It is not clear if the withdrawal he is referring to is the one that occurred in 2016, when AQAP decided to fall back from Mukalla and other points in southern Yemen as a UAE-led coalition approached, or an earlier withdrawal forced by Yemeni forces in 2012.

After the earlier retreat in 2012, al Raymi explains, AQAP "found documents from the national security that forbid striking three particular brothers." Nasir al Wuhayshi, al Raymi's predecessor as AQAP emir, had al Raymi inform the trio on the list.

"Why [was] it that it was forbidden to strike them, while they are amongst the best of [the] brothers?" al Raymi asks. It was because they were collating "news" from across AQAP's operations and the jihadists' enemies found it useful to monitor their communications. Al Raymi doesn't name the men, but says "two of them have been killed and one remains" alive.


Much more at link with Ibrahim al Banna's rants and stuff about As-Shihri whom was assumed dead but might just have been badly hurt



This article starring:
AQAP
As-Shihri
Ibrahim al Banna
Qasim al Raymi
Posted by: 3dc || 01/21/2018 22:47 || Comments || Link || E-Mail|| [6473 views] Top|| File under: al-Qaeda in the Arabian Peninsula
Who's in the News
26
[untagged]
5
Taliban
5
Sublime Porte
4
Govt of Pakistan
3
Moslem Colonists
2
Houthis
2
Boko Haram (ISIS)
2
al-Shabaab (AQ)
1
Govt of Syria
1
Islamic State
1
al-Qaeda in the Arabian Peninsula
1
Govt of Saudi Arabia
1
Govt of Iran
1
Govt of Iraq
1
Govt of Pakistain Proxies
1
Arab Spring
Bookmark
E-Mail Me
The Classics
The O Club
Rantburg Store
The Bloids
The Never-ending Story
Thugburg
Gulf War I
The Way We Were
Bio
Merry-Go-Blog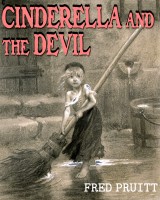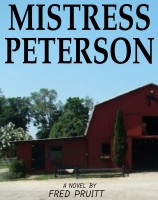 On Sale now!


A multi-volume chronology and reference guide set detailing three years of the Mexican Drug War between 2010 and 2012.

Rantburg.com and borderlandbeat.com correspondent and author Chris Covert presents his first non-fiction work detailing the drug and gang related violence in Mexico.

Chris gives us Mexican press dispatches of drug and gang war violence over three years, presented in a multi volume set intended to chronicle the death, violence and mayhem which has dominated Mexico for six years.
Click here for more information


Meet the Mods
In no particular order...


Steve White
Seafarious
Pappy
lotp
Scooter McGruder
john frum
tu3031
badanov
sherry
ryuge
GolfBravoUSMC
Bright Pebbles
trailing wife
Gloria
Fred
Besoeker
Glenmore
Frank G
3dc
Skidmark
Alaska Paul



Better than the average link...



Rantburg was assembled from recycled algorithms in the United States of America. No trees were destroyed in the production of this weblog. We did hurt some, though. Sorry.
34.239.160.86

Help keep the Burg running! Paypal: