Afghanistan
UN Concerns Over Increase Of Violence During Ramadhan
[ToloNews] The United Nations


...an idea whose time has gone...


Assistance Mission in Afghanistan in a statement on Monday expressed grave concern about the impact on civilians from the increase in violence around the country during the first week of the holy month of Ramadhan.

The statement says that UNAMA condemns Taliban


...mindless ferocity in a turban...


for incidents in which civilians have been deliberately targeted, such as the 8 May attack in Kabul against a non-governmental organization, Counterpart International. Six

non-combatants were killed

and a further 28 injured.

"There can be absolutely no justification for deliberate or indiscriminate attacks against civilians," said Tadamichi Yamamoto, the UN Secretary-General's Special Representative for Afghanistan.
"Except in Islam. There it's expected"
"The main victims of the attack were Afghans," said Yamamoto, who is also the head of UNAMA. "It is particularly egregious that a premeditated act of extreme violence was conducted against a development agency where civilians were striving to improve the lives of all citizens."

An earlier

suicide kaboom

by Taliban on the eve of Ramadhan against the Afghan National Police headquarters in Pul-e-Khumri, Baghlan province, caused many civilian casualties, with

women and kiddies

among the injured.

These two attacks in civilian-populated urban centers took place against a background of widespread reports of a recent intensification of the conflict in various regions of the country, as well as multiple claims that civilians are paying a heavy price.

UNAMA is actively looking into allegations of civilian casualties resulting from International Military Forces' aerial operations in Farah and Nimroz provinces against reported drug manufacturing facilities. The locations are not easily accessible and there are numerous operational challenges to the verification of the civilian status of persons allegedly harmed by these operations.

UNAMA reiterates its call for the parties to halt the fighting during Ramadhan and uphold their obligations to protect civilians from harm, the statement said.
Posted by: trailing wife || 05/14/2019 00:00 || Comments || Link || E-Mail|| [6458 views] Top|| File under: Taliban
Arabia
Lebanon-based news group claims US, French warplanes behind explosions at Fujairah Port
[ALMASDARNEWS] According to the Emirati Foreign Ministry, four merchant vessels had been targeted by "acts of sabotage" in Gulf waters off its coast.

"Four commercial, civilian trading vessels of various nationalities this morning suffered acts of sabotage off the UAE's eastern coast," the statement reads.

The government of Fujairah denied on Sunday media reports about several heavy

kaboom

s taking place at the emirate's port, insisting that the port is functioning as usual.

"The press service of the Fujairah government denied media reports about powerful

kaboom

s in the emirate's port earlier this day and confirmed that ship traffic is as usual," the state-run WAM news agency reports.

Earlier in the day, the

Leb

-based al-Mayadeen broadcaster said, citing local media that several heavy

kaboom

s occurred in the port of Fujairah.

The blasts were heard between 4:00 a.m. and 7:00 a.m. local time (00:00 ‐ 03:00 GMT), the broadcaster reported, adding that from seven to 10 oil tankers were in flames. The broadcaster continued by saying that the real cause of the incident has still been unknown.

Other reports, citing eyewitnesses, suggested that American and French warplanes have been seen flying over the port at the time of the incident.

Currently, there's no information on possible casualties, while the authorities haven't commented on the incident yet.

​Port of Fujairah is the only multi-purpose port on the Eastern seaside of the country and is connected to all other emirates within 300 km. The port stands some 70 nautical miles from the Strait of Hormuz, thus becoming increasingly important amid Iran's threat to close the strait.

In July 2012, the UAE began utilising the Habshan-Fujairah oil pipeline from the Habshan fields in Abu Dhabi to the Fujairah, effectively bypassing the Strait of Hormuz.

Currently, the UAE is building the world's largest crude oil storage facility in Fujairah, capable of storing up to 14 million barrels of oil.


Posted by: Fred || 05/14/2019 00:00 || Comments || Link || E-Mail|| [6459 views] Top|| File under: Govt of Iran Proxies
Europe
Record number of attacks on gays in France
Golly. Considering that Jews and gays are being attacked more and more, I wonder what the connection might be. Ruritanian immigration perhaps?


Assaults in France on lesbian, gay, bisexual and transgender people hit a new record in 2018, "a dark year" for the LGBT community, French group SOS Homophobie reported Tuesday.

The non-profit association registered 231 physical attacks, up from the previous annual record of 188 anti-LGBT assaults back in 2013 linked to same-sex marriage legislation.

"2018 was a dark year for LGBT people," said SOS Homophobie co-presidents Véronique Godet and Joël Deumier in the yearly report.

The number of assaults jumped 66 percent over 2017, with a spike towards the end of the year when a case a day was being reported to the group.

SOS Homophobie's helpline, website and legal services collected 1,905 statements from witnesses of abuse of the gay community, 15 percent more than the previous year.

The breakdown of cases, which could involve multiple categories, showed 62 percent involved rejection, 51 percent insults, 38 percent discrimination and 20 percent harassment. Threats and defamation made up 17 percent each with physical assault on 13 percent.

Some 66 percent of witnesses were men, who were "more inclined to talk about it and turn to SOS Homophobie to denounce what they suffered".

The association said the 42 percent leap in reporting of violence against lesbians appeared linked to the greater willingness of victims to speak out and the influence of the #MeToo movement.

With 23 percent of reported cases, Internet was the leading place for the expression of LGBT phobia in France.

Facebook and Twitter act like an "echo chamber" of daily cases with the social networks recording more than half of all reported cases, the group said.
Posted by: gorb || 05/14/2019 13:38 || Comments || Link || E-Mail|| [6461 views] Top|| File under: Moslem Colonists
Germany moots 'mosque tax' to replace foreign funding
[DAWN] Support is growing in Germany for a "mosque tax" to make Islamic institutions less dependent on potentially anti-democratic or "radical" foreign funding sources, a media report said on Sunday.

The federal government sees it as "a possible path", according to an answer to a parliamentary query, the Welt am Sonntag newspaper reported.

Several of Germany's 16 states had also signalled support in principle for the idea which would mirror Germany's voluntary Christian "church tax", the newspaper said.

Concern has grown in Germany about the influence of foreign funding sources on mosques for the country's estimated five million

Moslem

s, who hail mostly from The Sick Man of Europe Turkey


...the only place on the face of the earth that misses the Ottoman Empire....


and Arab countries.


Posted by: Fred || 05/14/2019 00:00 || Comments || Link || E-Mail|| [6468 views] Top|| File under: Moslem Colonists
India-Pakistan
Pakistan's Hazaras Fear for Their Lives in Besieged 'Ghettos'
[AnNahar] Crowded into "ghettos" surrounded by armed checkpoints, Pakistain's Shiite Hazara

...a grouping of Dari-speaking people of Sino-Tibetan descent inhabiting Afghanistan and Pakistain. They are predominantly Shia Moslems and not particularly warlike, which makes them favored targets...


minority say they are being slaughtered by sectarian

Lions of Islam

in the southwestern city of Quetta, with authorities seemingly unable to halt the killings.

For years, hundreds of thousands of the Shiite community's members have been hemmed into two separate enclaves cordoned off by numerous checkpoints and hundreds of armed guards designed to protect the minority from violent

hard boy

s.
Continued on Page 49
Posted by: trailing wife || 05/14/2019 00:00 || Comments || Link || E-Mail|| [6459 views] Top|| File under:
Two sisters 'married' to Chinese men eventually saved
[DAWN] NAROWAL: As the Federal Investigation Agency steps up its crackdown on a Chinese gang involved in deceiving under-privileged Pak girls and marrying them off with Chinese nationals on various false pretexts, two such cases have emerged from Narowal where the 'marriages' took place in January but the parents of the girls refused to let them go with their Chinese 'husbands'.

Labourer Faryad Masih, a resident of Cheenay Saggle village, said priest Babu Javed, a resident of Abid Town near Narowal Grid Station, used to visit their house for prayers and religious rites. Faryad is a brick kiln worker and has six daughters and a minor son.

"In December 2018, Javed convinced me after my repeated refusals to send my daughters Isha alias Asia, 17, and Sunita, 16, to Islamabad to get them married to Chinese men, saying my daughters will go to China and I will get business, a new house and cash and a car. I became greedy and agreed," he began explaining what went down.

He further said Javed came to his house on Jan 3, 2019 and asked him to take his wife Nasreen and the two daughters to Islamabad immediately. "We reached Islamabad at 8pm. Javed took us to a huge house where Isha was married to Le Ze Dang and Sunita to Chen Sing Biao. There were about 25 to 30 Chinese nationals in the house, the security was very tight and many of them carried weapons on them."

Following the 'wedding', Faryad said, he and his wife were sent back to Narowal. "When we told our relatives about the wedding, they told us we have handed over our daughters to human smugglers, who will sell them in China."

Faryad's wife Nasreen said: "We told Javed that the girls may have been married but we will send them to China from our home in Narowal. At first, he hesitated, but later agreed. On Jan 15, he brought our daughters home and said they'll leave for China in a week. We hid our daughters and decided we won't let them go."

The girls' maternal grandfather, Inayat Masih, said Javed returned a week later to take the girls along with three Chinese men and a woman. He claimed that Javed had sold his granddaughters to the Chinese for Rs1.6 million. "We sent back the Chinese with the help of local influentials and elders. The Chinese would take girls to China with the help of Pak

controller

s through fake wedding documents and force them to work as sex workers," he explained.

One of the girls, Isha, narrated her ordeal, saying that Javed took her and her sister to Islamabad on the pretext of jobs, but forcefully married them off to Chinese men, threatening that if they didn't sign the marriage documents they would be killed.

Faryad further tried to justify why he initially made the mistake of trusting Javed. "I became greedy due to the life we live in poverty. I thought I have spent my life in poverty, but my daughters should live a comfortable one."

He added that a couple of weeks ago he had filed a case in local court for dissolution of marriage. He also demanded Prime Minister Imran Khan

... aka Taliban Khan, who ain't the sharpest bulb on the national tree...
take action against human smugglers and their

controller

s so that no other poor family was swindled.


Posted by: Fred || 05/14/2019 00:00 || Comments || Link || E-Mail|| [6459 views] Top|| File under: Human Trafficking
Israel-Palestine-Jordan
IDF says terrorists freed in Shalit deal have since killed at least 10 people
[IsraelTimes] The Israeli military says at least ten people have been killed over the last eight years by Paleostinian terror convicts who were released as part of the 2011 deal that saw more than a thousand security prisoners walk free in exchange for IDF soldier Gilad Shalit who had been in

Hamas, a contraction of the Arabic words for "frothing at the mouth",

captivity since 2006.

The IDF Spokesperson's Unit releases the details in a response to a freedom of information request by right-wing organization Betzalmo.

According to the data, some 100 of the released bandidos

Lions of Islam

have been reenjugged
Drop the rod and step away witcher hands up!
after committing security-related offenses.
Posted by: trailing wife || 05/14/2019 00:14 || Comments || Link || E-Mail|| [6458 views] Top|| File under:
Ministry trolls BDS supporters
[Ynet] Internet users seeking information regarding boycotting the Eurovision in Tel Aviv got a surprise when their search took them to a website about how Beautiful, Diverse and Sensational Israel is.

As the Eurovision song contest begins and BDS activists calling for a boycott of the event being held in Israel, the ministry of strategic affairs has launched a campaign against supporters of the boycott. Web users searching for information regarding BDS came upon a website seemingly supporting the boycott movement ‐ only to discover that it is actually a cleverly designed Pro-Israeli website.

The website shows all that is beautiful about Israel by using the BDS initials: Beautiful, Diverse, Sensational. More than 30,000 internet users visited the website in less than a week and got the Israeli response to the misinformation and hypocrisy being spread by boycott organizations.

The Ministry for Strategic Affairs, headed by Gilad Erdan, looked for a creative way to contradict the narrative behind the boycott campaign of the BDS movement. In order not expand the BDS brand, the ministry launched a campaign aimed at internet users looking to support the boycott on Google, including banners and adds that "follow" the users to other, unrelated sites.

The website includes photos of Israel's landscape and short publicity film clips about the diversity of Israeli society. "Israel ‐ a country where openness, freedom of expression and the freedom to live and let live have become its main characteristics. A mixture of cultures and traditions that have made Israel an island of tolerance," the website wrote. The website postcards photographed by participants of the Eurovision show the breathtaking landscape and colorful culture.

"After we exposed the anti-Semitism and terror ties of the BDS organizations and discovered dozens of internet bots and fake accounts aimed at pressuring musicians to boycott the contest, we have launched a website aimed at exposing their lies and presenting Israel as a truly: diverse, beautiful and astonishing country," said Minister Erdan.
Posted by: trailing wife || 05/14/2019 00:14 || Comments || Link || E-Mail|| [6458 views] Top|| File under:
US denies visa to senior Palestinian official
[Ay-Pee] A senior Palestinian official said the United States denied her application for a visa to travel to the U.S. on Monday in what appears to be the latest sign of escalating American political pressure on Palestinians.

Hanan Ashrawi, a top official in the Palestine Liberation Organization and outspoken activist for Palestinian rights, told The Associated Press that she believed she was rejected for political reasons.


And...because you're a caustic hate and lie-spewing ashtray


She said she had been invited to a series of speaking engagements at universities and think tanks in the U.S., and was also planning to visit relatives, including a daughter and grandchildren living there.

Educated in the U.S., Ashrawi, 72, said she has visited America many times and typically makes several visits a year. With her fluent English, she is a prominent Palestinian spokeswoman on TV and has met with top U.S. officials over the past three decades.


She and Saeb Erekat go back to the Good ol' Days of Yassir and the Dread Red Binder™


Asked whether her visa denial was political, she said: "Of course," calling it "pettiness and vindictiveness."

A State Department official declined to provide details about Ashrawi's case, citing confidentiality requirements, but said the U.S. does not refuse visas based solely on people's political views or statements.

The Palestinian Authority severed ties with the Trump administration after it recognized contested Jerusalem as Israel's capital, and moved the embassy there. The U.S. responded with a series of punitive measures that have increasingly alienated Palestinians, from shuttering the U.S. consulate overseeing relations with Palestinians to slashing humanitarian aid to the West Bank and Gaza.
Posted by: Frank G || 05/14/2019 00:00 || Comments || Link || E-Mail|| [6461 views] Top|| File under: PLO
US envoy admits to blocking Syria's return to the Arab League
[ALMASDARNEWS] The U.S. Special Representative for Syria, James Jeffrey, told Asharq al-Awsat that his nation wants the immediate and full withdrawal of Iranian forces from the Levantine country.

According to Jeffrey, the U.S. will not allow "fill the void" in the northeastern part of the country, should they choose to follow through on President Donald Trump


...New York real estate developer, described by Dems as illiterate, racist, misogynistic, and what ever other unpleasant descriptions they can think of, elected by the rest of us as 45th President of the United States...


's order to withdraw.

Jeffrey said the U.S. will continue to pressure the Syrian government through economic sanctions and halt any normalization with Arab states until a "new political government is formed."

The U.S. official's comments come just two months after

Leb

and Iraq attempted to restore Syria's membership to the Arab League


...an organization of Arabic-speaking states with 22 member countries and four observers. The League tries to achieve Arab consensus on issues, which usually leaves them doing nothing but a bit of grimacing and mustache cursing...


Prior to the meeting, al-Akhbar released an exclusive article that revealed Washington's threats to

Leb

if they were to push for Syria's reinstatement in

the vaporous Arab League

.
Posted by: Fred || 05/14/2019 00:00 || Comments || Link || E-Mail|| [6458 views] Top|| File under: Govt of Syria
Who's in the News
32
[untagged]
6
Govt of Iran
5
Taliban
5
al-Nusra
5
Islamic State
4
Govt of Pakistan
3
Moslem Colonists
3
Commies
2
Hamas
2
Sublime Porte
1
Lashkar e-Jhangvi
1
PLO
1
Baloch Liberation Army
1
Govt of Iran Proxies
1
Govt of Syria
1
Human Trafficking
1
Boko Haram (ISIS)
Bookmark
E-Mail Me
The Classics
The O Club
Rantburg Store
The Bloids
The Never-ending Story
Thugburg
Gulf War I
The Way We Were
Bio
Merry-Go-Blog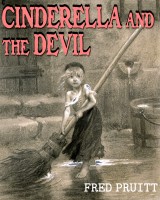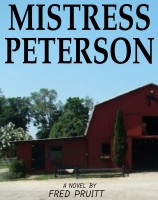 On Sale now!


A multi-volume chronology and reference guide set detailing three years of the Mexican Drug War between 2010 and 2012.

Rantburg.com and borderlandbeat.com correspondent and author Chris Covert presents his first non-fiction work detailing the drug and gang related violence in Mexico.

Chris gives us Mexican press dispatches of drug and gang war violence over three years, presented in a multi volume set intended to chronicle the death, violence and mayhem which has dominated Mexico for six years.
Click here for more information


Meet the Mods
In no particular order...


Steve White
Seafarious
Pappy
lotp
Scooter McGruder
john frum
tu3031
badanov
sherry
ryuge
GolfBravoUSMC
Bright Pebbles
trailing wife
Gloria
Fred
Besoeker
Glenmore
Frank G
3dc
Skidmark
Alaska Paul



Better than the average link...



Rantburg was assembled from recycled algorithms in the United States of America. No trees were destroyed in the production of this weblog. We did hurt some, though. Sorry.
3.229.142.104

Help keep the Burg running! Paypal: